I will never tire of sharing my favorite road trips. While we've created 50+ road trip itineraries, not every one is right for everybody. I've chosen my 10 favorite, awesome USA road trips that are great for EVERYONE. From exploring National Parks to rolling through historic towns and wine country, these road trips are the best way to see America.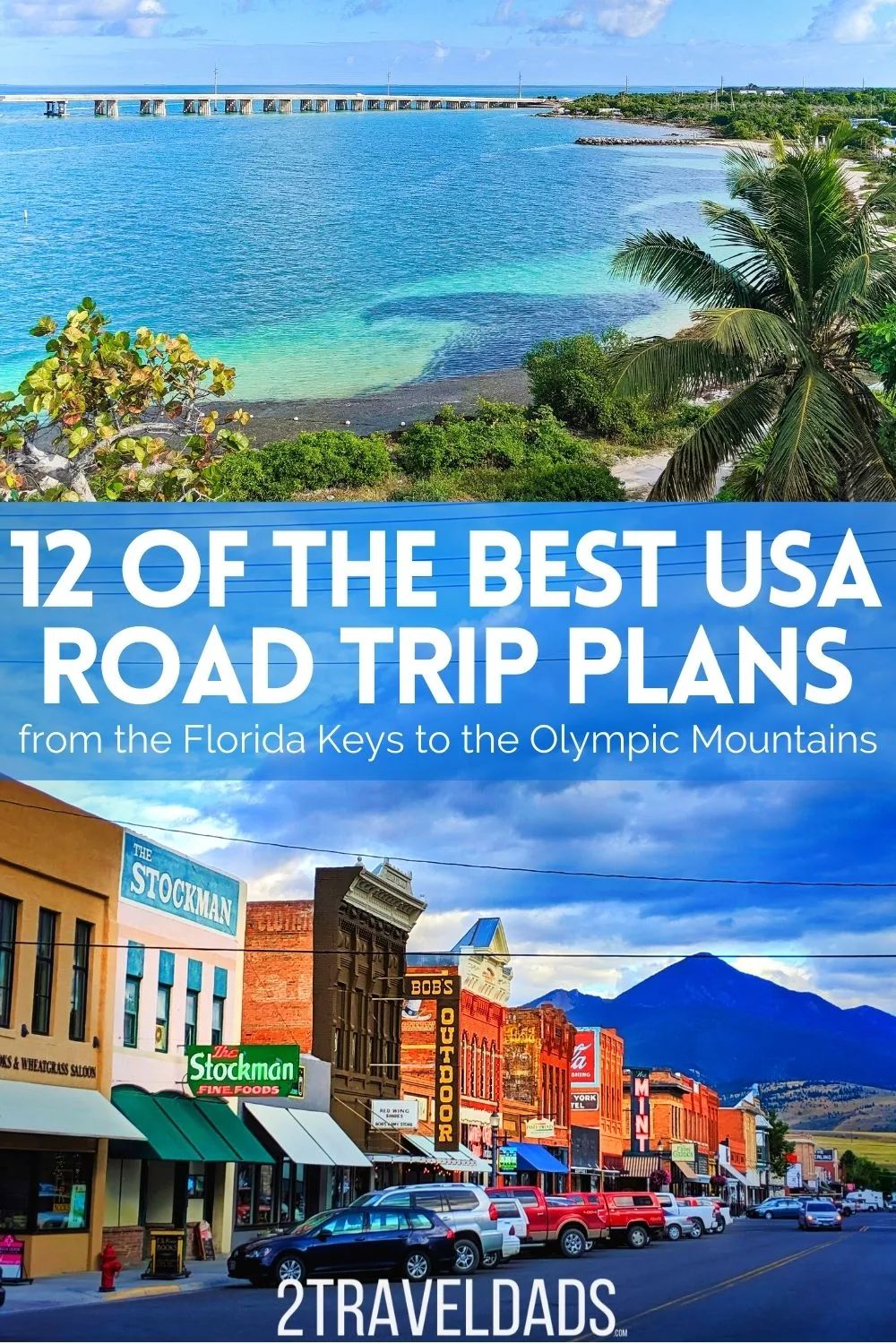 I'm curious to hear how many of these road trips YOU have done. I'd love to head from people about what their favorite USA road trips are and if we need to build out more itineraries. I think we've got the most diverse road trips here, both in sights and budgets, but we're always open to going new places!
Get The Road Trip Survival Guide here!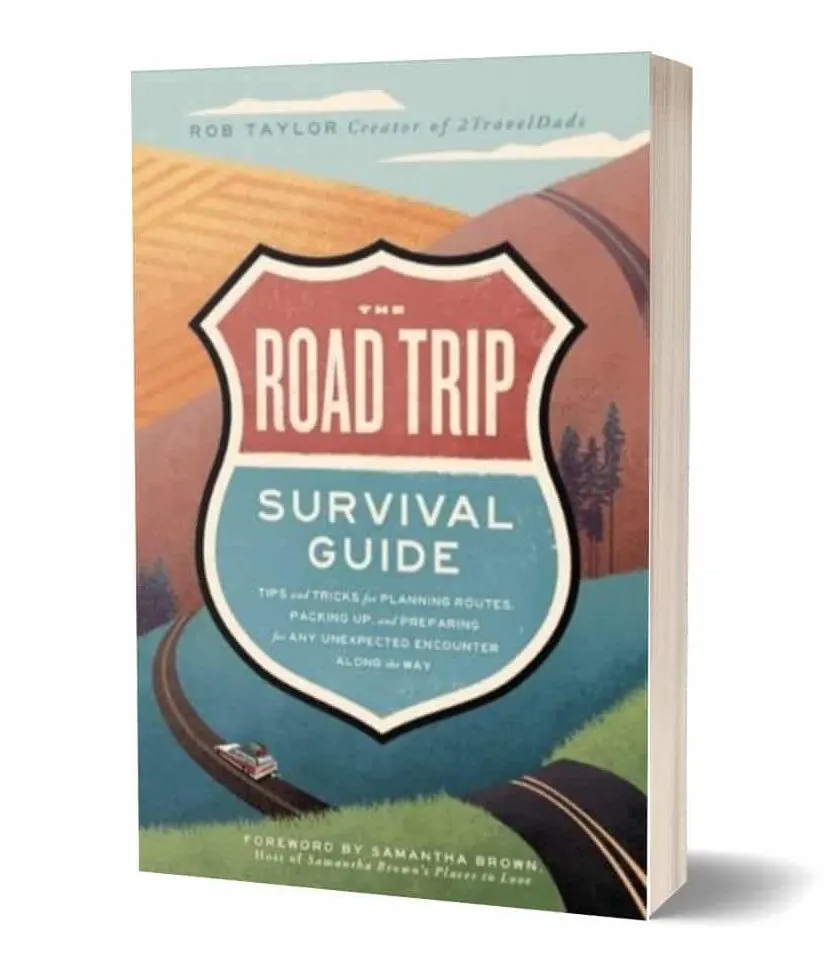 Planning a USA Road Trip
So long ago I wrote an article about the basics of visiting the USA, because I was getting questions from international visitors about what destinations fit together in the same trip and there was a lot of confusion. Here's basically what you need to know when your planning a road trip in the USA:
the USA is much larger than you expect
visiting Florida and California in the same trip is unrealistic
a road trip in the USA may take you through ten states or keep you in only one
the USA has tropical beaches, deserts, mountain peaks, rolling hills, raging rivers and the Great Lakes (inland seas)
flying from coast to coast in the USA takes about 6 hours; it's a big country
Considering all these factors, the best USA road trips focus on one region at a time, and often just a road trip route within one state. You can for sure plan longer trips that cover a lot of ground, but with such diverse areas, both in landscape and in culture, you'll feel short-changed if you try to cram in too much on one trip.
Please use our USA Road Trip Planner to help budget and build an itinerary that is right for you!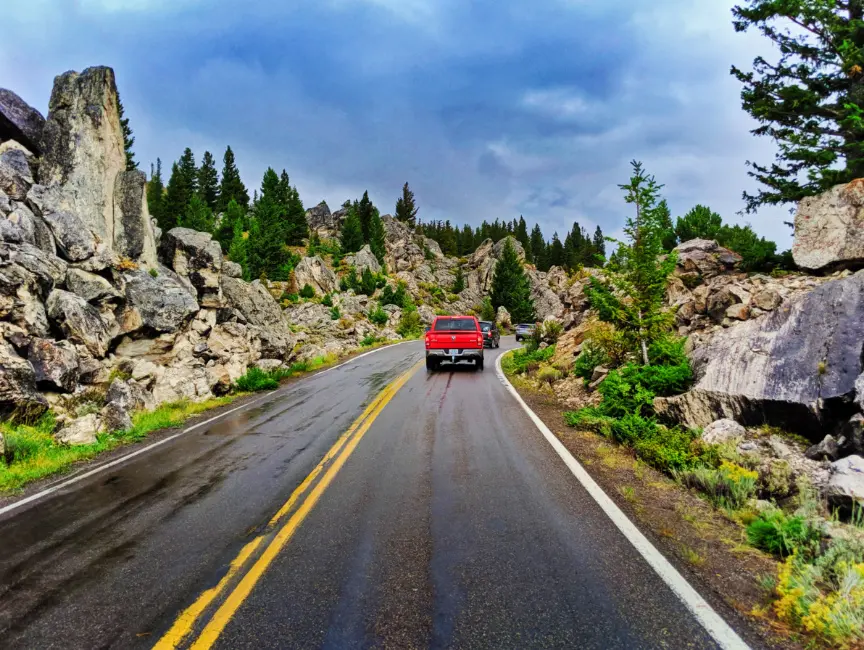 USA National Park Road Trips
I think USA National Parks have become an internationally recognized symbol of America. We're very proud of our parks and with millions of visitors every year, everyone seems have been to at least one… or ten. We've picked our favorite National Park road trips that really do characterize the diversity of the American landscape.
West Coast Mountain National Parks
The most epic of all National Park road trips, going through the mountains of the West Coast. The most iconic of USA road trips, this itinerary takes you through the Sierra Nevadas, the Cascades and the Olympic Mountains.
What I love about the Mountain National Parks road trip is that you get to see the sights you've seen on vintage posters and in black and white photography. Going from Joshua Tree National Park, through Sequoia and Kings Canyon National Parks, and then continuing through Yosemite, Crater Lake and Mount Rainier, it's a pretty gangbusters trip.
Time Needed: 10 – 16 days
Total Distance: 1400 miles (one way)
Starting point: either Seattle or Los Angeles
Plan your Mountain National Parks Road Trip!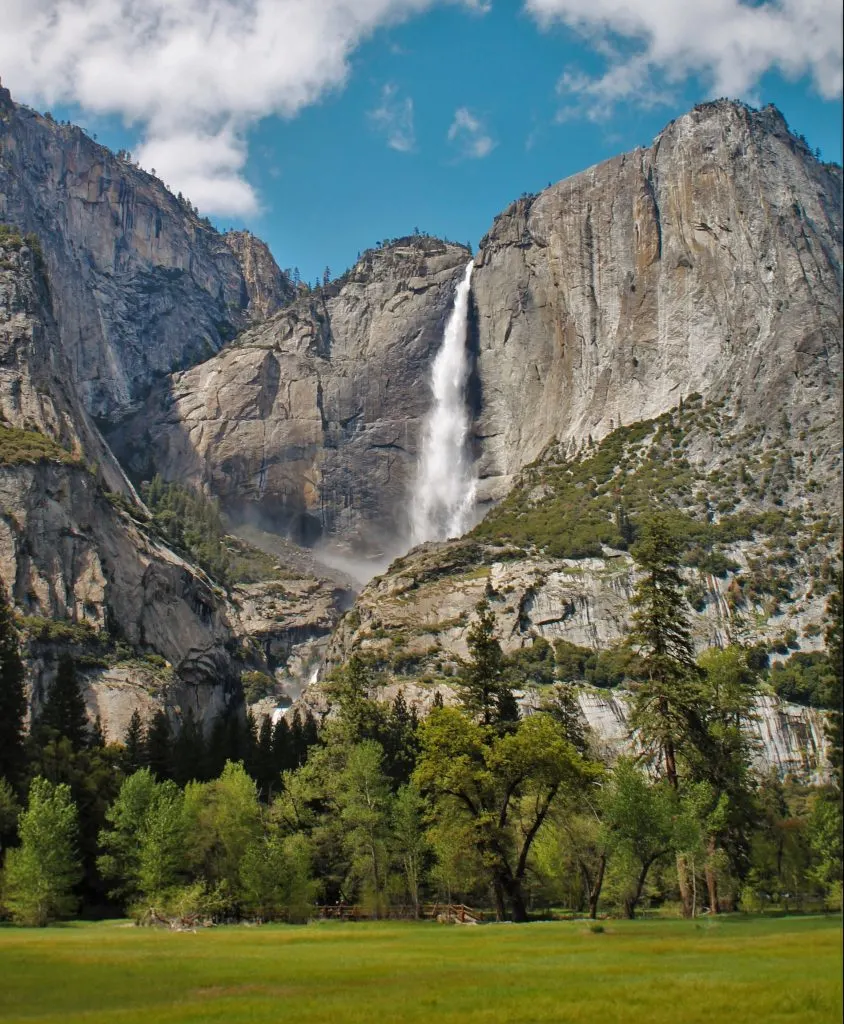 Florida National Parks and the Gulf Coast Road Trip
I wish people thought of more than Disney World or South Beach Miami when they hear somebody mention Florida. Living in Florida, we know there is so much more and we will happily explore our home state forever. Just west of Miami, you'll come to three National Park sites that are the perfect way to start a Florida road trip: Biscayne, Big Cypress and Everglades National Park.
After you visit these three gems, head up the Gulf Side from Naples and Marco Island all the way up to Dunnellon and Rainbow Springs State Park. You'll have gorgeous beach days, time exploring Florida's famous springs and eat your way through the small towns of the Gulf Coast (you'll love Tarpon Springs!). This is one of the best USA road trips that will surprise you from start to finish.
Time Needed: 7 – 10 days
Total Distance: 450 miles (one way), 750 as a loop
Starting point: either Miami or Tampa
Plan your Florida National Parks Road Trip!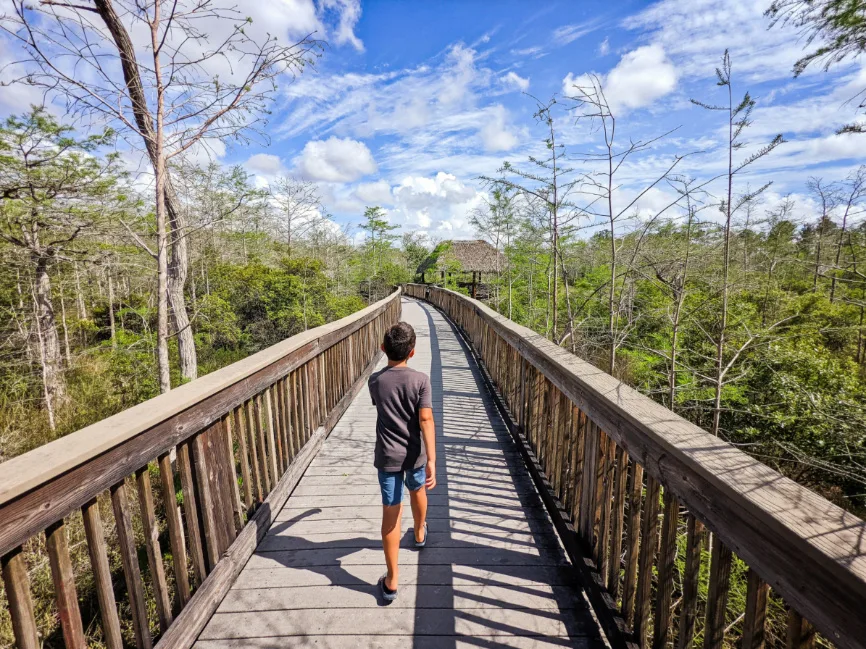 Yellowstone National Park Itineraries
We joke that everyone in the USA has done the road trip to Yellowstone National Park, but nobody's really spent much time IN the park. Yellowstone is a journey to get to if you're not just flying into Bozeman, so many don't want to keep on driving driving driving around the park. It's easy though and so worth it!
We've set up a Yellowstone National Park road trip as a 4 day itinerary in the park. Whether you choose to change your home base each day or stay in the same spot each night, that's up to you, but the total Yellowstone Grand Loop Road plan takes about 4 days, and it'll cover all of the best sights in the park. Of course, you could stay longer and do lengthy hikes through the back country, but that's a different trip for a different blog post.
Time Needed: 3-5 days
Total Distance: 350 miles as a loop
Starting point: either drive from home or fly to Bozeman (BOZ)
Plan your Yellowstone National Park Road Trip: best geysers and sights / wildlife and hot springs!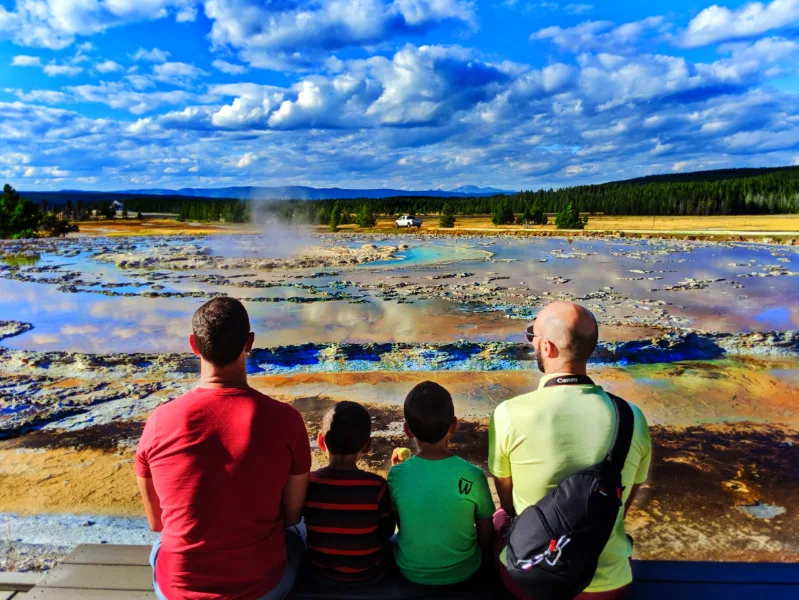 Iconic Beach USA Road Trips
Is there anything better than finding a different beach every day? Didn't think so. Some of the best USA road trips are all about beaches. And it's not just about the sand, but about the communities surrounding the beaches. Our favorite road trip itineraries cover the sunny beaches AND the rocky beaches.
Beautiful Florida Keys Road Trip to Key West
I remember the first time I saw the Overseas Highway: it was a car commercial in the 1980s and I was just a kid, totally inspired by this amazing long road over perfect turquoise waters. Today as an adult, I love doing that drive myself with my own kids. While the Florida Keys are mostly shallows and bays for enjoying the beautiful water, there are beaches peppered in there too.
The towns and nature preserves and state parks of the Florida Keys are remarkable. And once you arrive in Key West, it's another world full of fun, delicious food, rainbow flags and history. Plan a day trip on the ferry out to Dry Tortugas National Park and you're set for one of the best road trips in the USA.
Time Needed: 5 – 8 days
Total Distance: 350 miles (round trip)
Starting point: either Miami (MIA) or Fort Lauderdale (FLL)
Plan your Florida Keys Road Trip or Keys Vacation here!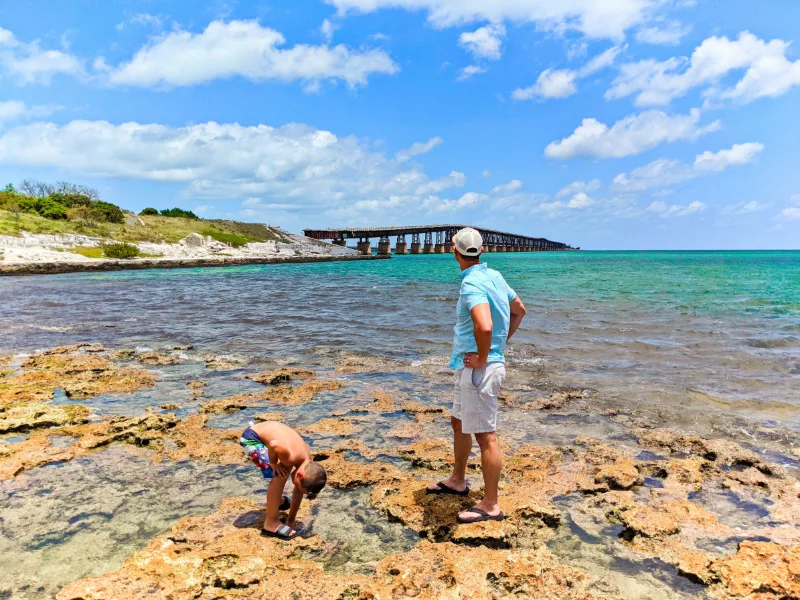 Complete California Coast Road Trip
California has more beaches than just San Diego (even though we love SD). Starting at the California/Oregon border and driving the whole Pacific Coast Highway to the border of Mexico, you'll find nearly 1000 miles of beaches and viewpoints.
Highlights on the California Coast road trip include San Francisco, the Redwoods, the Central Coast wine region, Los Angeles, the California Missions and of course, San Diego. Whether you choose to do the whole route or just half, a California Coast road trip is one of the best USA vacations to enjoy with family or on your own.
Time Needed: 5 – 16 days
Total Distance: 1000 miles one way, can be shortened
Starting point: either Brookings, OR or San Diego (SAN)
Plan your California Coast road trip here!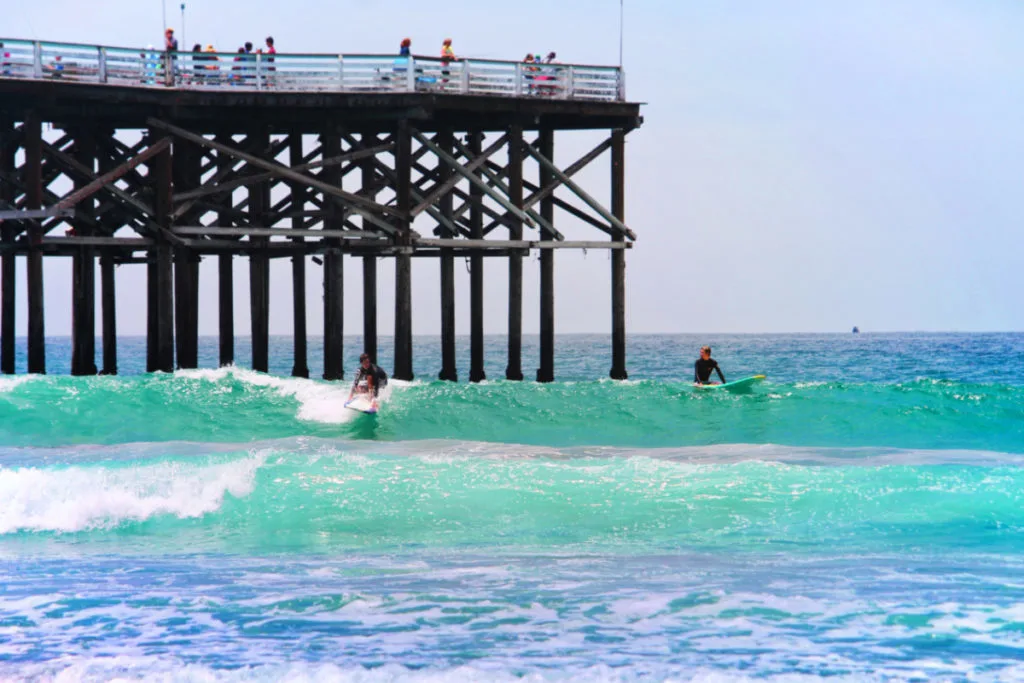 Hawaiian Road Trip: the Oahu Grand Loop
Hawaii is a very special place, and those who live there are very protective of their islands. If you choose to do a Hawaiian vacation or want to enjoy a slow road trip around Oahu, be respectful of the impact you have on the communities and their resources.
Starting in Honolulu and doing the full loop around Oahu, you can actually see the whole island quickly in one day, but you don't want to do it that way. Take your time and spend your trip enjoying each part of the island. If you need to have a home base and return each night, that's fine, but be sure you explore the North Shore, that you seek out interesting food and that you spend time enjoying the waters of Hawaii.
NOTE: we also have plans for road trips and scenic drives on the Big Island and Kauai. Hawaii is full of beautiful road trips that you can't even believe until you do them!
Time Needed: 4 – 6 days
Total Distance: 150 mile loop over several days
Starting point: fly into Honolulu (HNL)
Plan a road trip around Oahu here!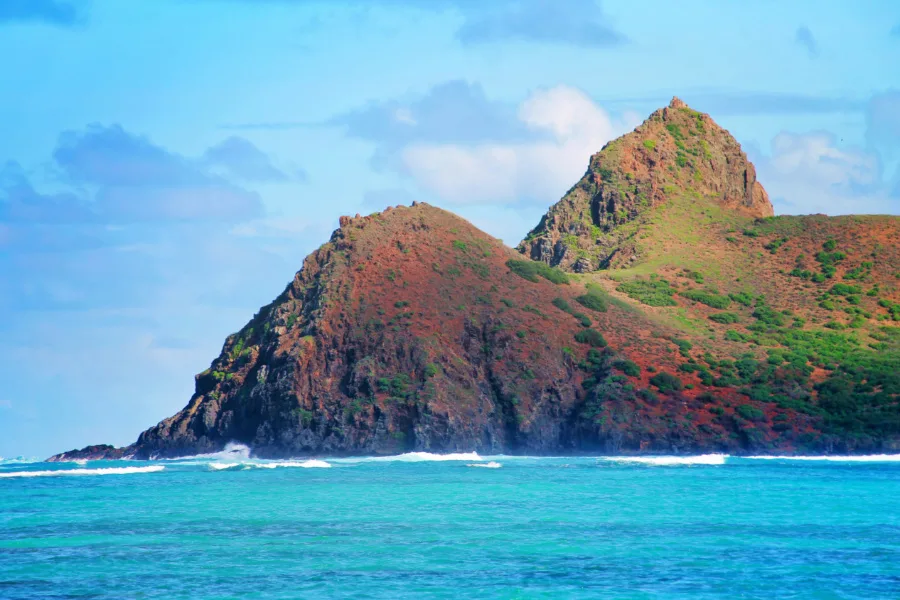 The Rugged Oregon Coast Road Trip
I have done this road trip so many time. The Oregon Coast is one of the best USA road trips because it's so diverse and interesting the entire way. You start in Portland, Oregon and end at the California border just as it turns into the Redwoods. Jagged coast line and sandy beaches, or small fishing towns mixed with coastal farmland, the Oregon Coast is beautiful.
We like to do the Oregon Coast road trip as a part of the full West Coast (or at least Oregon/Washington) travel plan. You can visit places like Oregon Caves National Monument, some amazing lighthouses, and wander through Goonies country up in Astoria/Seaside. It's so much fun, especially in late spring.
Time Needed: 4 – 8 days
Total Distance: 450 miles one way, 775 round trip
Starting point: either Brookings or Portland (PDX)
Plan your Oregon Coast road trip here!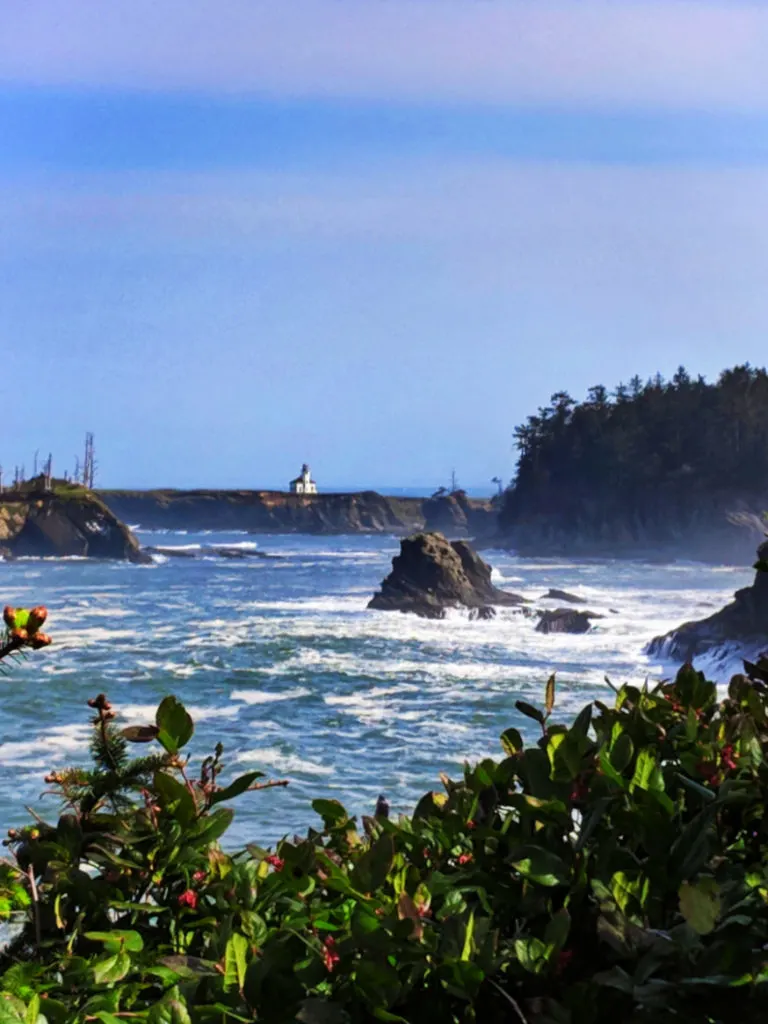 Mossy Green Olympic Peninsula Road Trip
Growing up on the Olympic Peninsula of Washington State was an incredible gift that I didn't fully appreciate until I was an adult. Stretching from the Long Beach Peninsula to Cape Flattery to Puget Sound, the Olympic Peninsula is green and gorgeous.
In addition to encompassing the whole of Olympic National Park, the OP also includes towns like Victorian Port Townsend, quiet Port Ludlow and countless waterways that are perfect for Pacific Northwest kayaking. It's beautiful and is so easy to plan for just a few days or a long summer trip.
Time Needed: 3 – 8 days
Total Distance: 600 mile loop, but visiting single points of interest is easy too
Starting point: Seattle (SEA) or Victoria BC
Plan your Olympic Peninsula road trip here!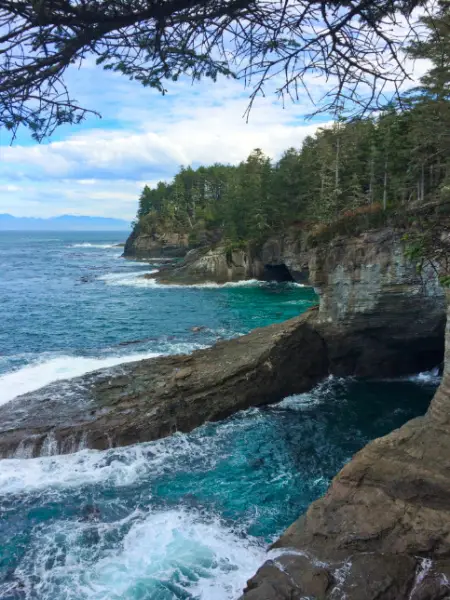 Historic USA Road Trips
Being such a young country in relation to the rest of the world, most of USA's history is fairly recent (300 years or less) in terms of colonial and western expansion. As you set out on any road trip in the USA, if you pay attention or intentionally look for it, you'll find that there is history long before Europeans settled in North America. Look for indigenous history and art all over the USA. The best places for this are in the Pacific Northwest and Southwest.
Our historic USA road trip picks focus on the European expansion history, meaning colonial times, the Civil War and the territory Lewis and Clark explored. Each of these awesome USA road trips is very different but great for history buffs and school age kids.
Georgia Coast Road Trip: Live Oaks and Vintage USA
Savannah, Georgia is one of the most beautiful cities we've ever visited, and it's the perfect place to start a Georgia Coast road trip. Yes, the food is amazing in Savannah, but so are the architecture and historic sites. As you leave the city and hit the coast, there are live oak tree tunnels, lighthouses and beaches.
The southern end of the Georgia Coast is what's really incredible though: thing vintage store fronts and Spanish moss covered trees. Brunswick and the Golden Isles (Jekyll Island and St Simons Island) could be their own trip. The perfect place for biking or just relaxing, you can learn about Georgia colonial history, enjoy historic towns and walk pristine beaches. End it with a trip to Cumberland Island National Seashore for a day with wild horses and you've had an incredible vacation. Coastal Georgia is one of the best USA road trips.
Time Needed: 4 – 7 days
Total Distance: 200 miles one way with lots of stops
Starting point: either Savannah (SAV) or Jacksonville, FL (JAX)
Plan your Georgia Coast road trip here!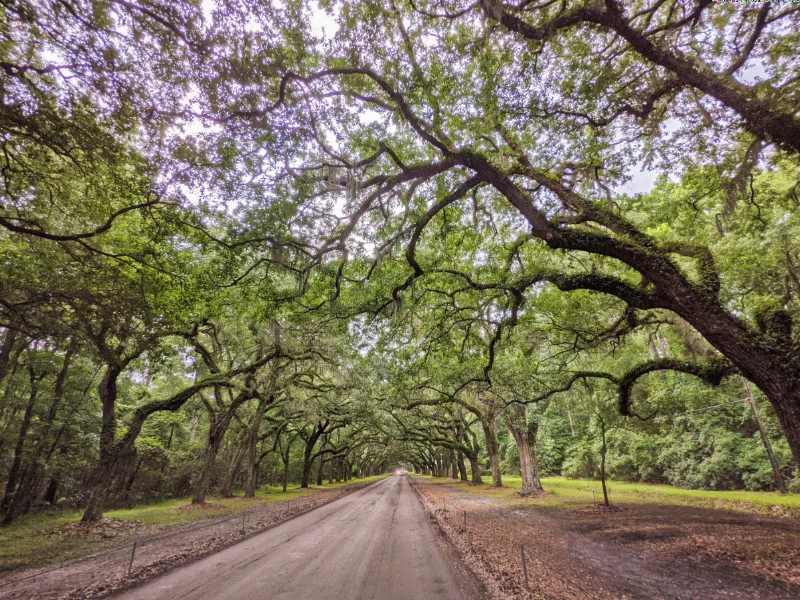 The Complete Oregon Loop Route
I know, I already included the Oregon Coast trip in this list, but this road trip is totally different. Yes, there is a stretch along the Oregon Coast, but then you get to explore the mountains and desert! The Thundering Waters trail and Newberry Volcanic Monument make this incredible Oregon adventure a lifetime bucket list trip!
Why is this historic? As you travel through this Oregon road trip route you'll come across historic lodges, Lewis and Clark Expedition sites, ghost towns and fossil beds. So much history!
Visit the city of Bend, the Painted Hills of Oregon, Hood River and more on this 10+ day adventure. You'll be so glad you conquered this trip and you'll talk about it for years to come. Oh, and I forgot to mention, this USA road trip route goes through the Columbia Gorge waterfall area too, which is amazing!
Time Needed: 10-12 days
Total Distance: 1000 miles as a loop
Starting point: Portland (PDX)
Plan your Oregon Loop road trip here!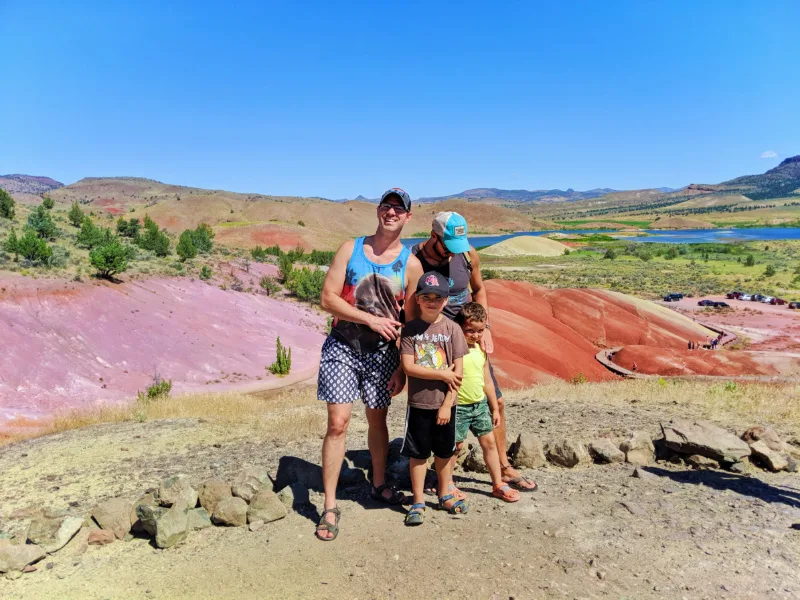 Washington DC and Virginia History Road Trip
If you missed out on doing a 5th Grade Trip to Washington DC now is your chance to plan one as an adult. Visiting Washington DC and exploring Virginia is a great way to understand how the United State both formed and currently operates. Historic sites are everywhere and there are some really beautiful natural areas too.
If you can plan this road trip to happen during the Washington DC Cherry Blossom Festival you'll be wowed by the flowers and how beautiful the nation's capital is in spring. Head south to Colonial Williamsburg and the Historic Triangle for even more fun and learning. End in Norfolk or Virginia Beach, where you can fly home or relax for a few days. Really, this road trip is amazing.
Time Needed: 5 – 7 days
Total Distance: 220 miles one way, 400 round trip
Starting point: either Virginia Beach (ORF) or Washington DC (DCA, DUL or BWI)
Plan your Virginia and Washington DC road trip here!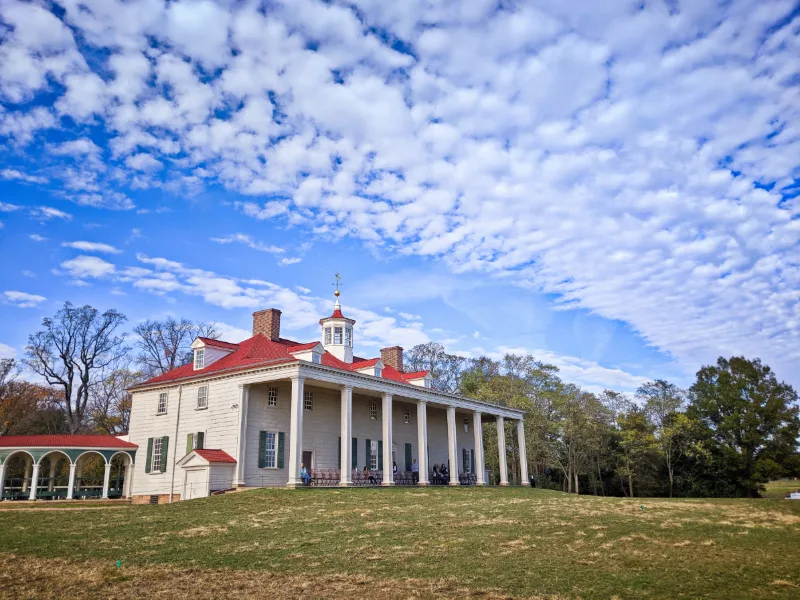 Western Montana: the USA Road Trip of Exploration
Save the best for last, you say? Okay! Montana is awesome! While the whole state is beautiful and eastern Montana is very different from the west, the best way to experience Montana is by doing a Western Montana road trip. This trip takes you through several ghost towns, mining towns, National Park sites and dinosaur hot spots.
Some of our favorite stops in this historic part of Montana include Butte (mining), Virginia City (ghost town), Big Sky (epic mountains and resort time), Livingston and Yellowstone Country. It's easy to add time in Yellowstone National Park or a trip up to Glacier National Park to this USA road trip itinerary, so spend as much time in Montana as you can!
Time Needed: 6 – 10 days
Total Distance: 300 miles one way, 700 round trip
Starting point: drive to Montana or fly to Bozeman (BOZ), Billings (BIL) or Missoula (MSO)
Plan your Western Montana road trip here, and then add onto it by continuing down through Western Wyoming!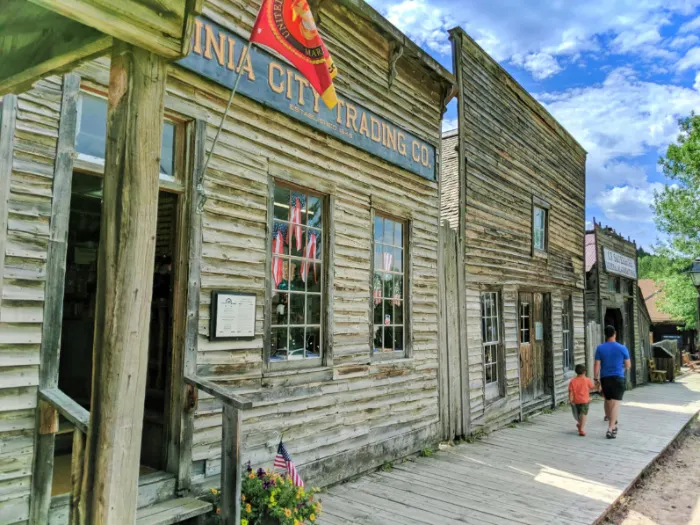 I can't wait to hear from people about what trips they're planning or have taken. Feel free to send us a note or leave a comment so we can travel along with you virtually!