Planning an awesome road trip can be hard work, especially if you're exploring someplace you've never been before. We created out road trip planning tool to make it easier to build an itinerary AND a budget for road tripping. This easy tool is ideally used alongside a map program to ensure you build a great road trip route.
Check out my book, The Road Trip Survival Guide, for ideas on packing and preparedness, as well as 18 awesome road trip itineraries! GET MY BOOK HERE!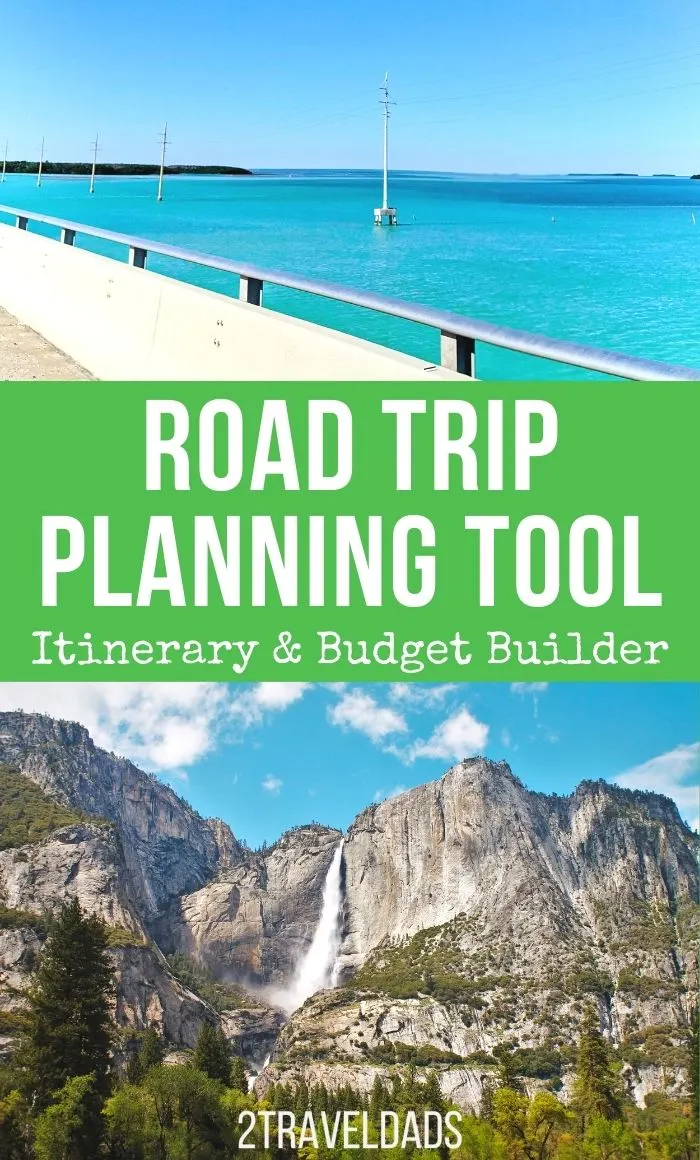 Elements of a Great Road Trip
Now, what makes a great road trip plan? Is it covering the most ground? Is it crossing off roadside attractions?
What I think makes a great road trip is immersing yourself in the local culture and experiencing unique sights and nature. I think having an element of relaxation is important too, but we tend to save those for other types of vacations.
As you use this road trip planning tool, consider not just how much time you have, but how much energy you and your travel crew have to use each day. Having a jam packed schedule is fun for some people, but may be stressful or just not enjoyable for others. Be wise (and kind) as you make your awesome road trip plan.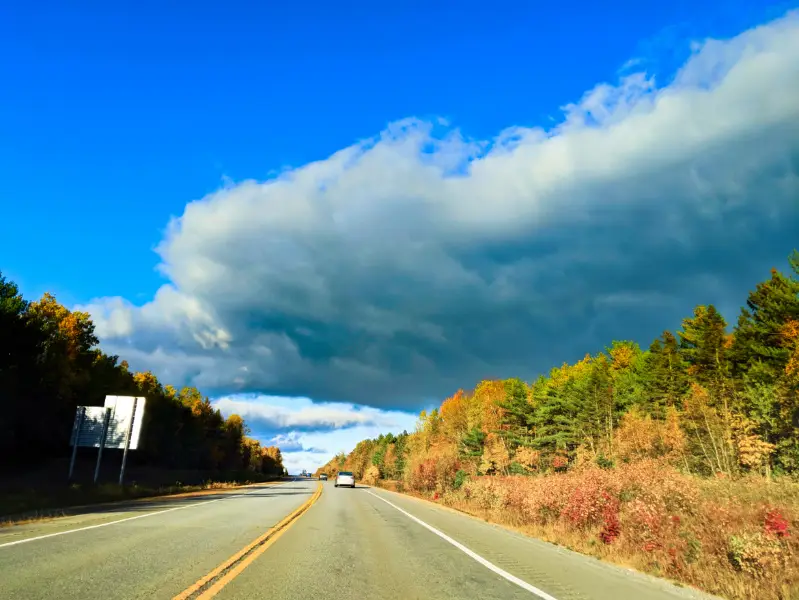 Choosing Your Activities and Road Trip Sights
Tell me a destination and I'm sure I can find 15 things I want to do or see there, and even more along the way. No road trip, or vacation of any sort for that matter, needs to include doing every single thing. So how do you actually choose your road trip activities and stops? I love having road trip themes to guide our activities along the way.
For each day of a road trip, we choose one big activity, one small/easy thing to do or see, and then have two backup options. There are times that we'll do a road trip to a destination and then stay there for a few days before moving on, and in that case we tend to have more activities lined up since we have less driving time.
Part of the Road Trip Planning Tool is laying out everything you REALLY want to do along your journey. Having just one big thing to do or see each day will help you have a daily goal as well as leave time to discover other options along the way.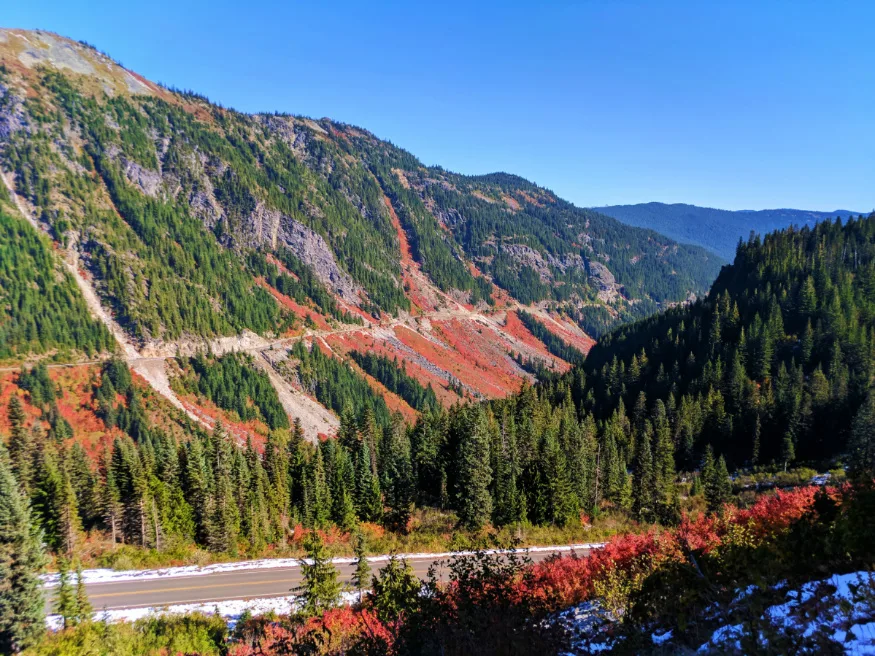 Road Trip Activity Suggestions for Kids
While everyone is welcome to take a road trip and anytime, I feel like it's typically families with kids that plan road trips most frequently. A common question we get is how to find road trip activities and stops that KIDS will enjoy. My knee-jerk response is "You know your kids; I don't. What do they like?" That's not helpful though.
Here are some easy activities to put into the road trip planning tool that will keep kids engaged and enjoying the family road trip experience:
children's museums
farms and agricultural stops
shaded hiking trails with waterfalls
beach stops, including tide pools
large visitor centers (they have activities and programs usually)
public art gardens
interactive food experiences
city parks and playgrounds (great to find in advance for long drive days)
I could go on and on, but these sorts of activities can be found all over the place (I know you won't have a beach day in Death Valley) and make for a nice break to the driving. Because these are fun, engaging stops to add to your road trip, kids will likely enjoy them much more than art or history museums, even though those do have a place.
We like to get the kids involved with road trip planning by researching our route or destination and finding these sorts of activities and then having them choose which we do. Getting kids involved in road trip planning makes them feel invested in the trip and they'll enjoy it more.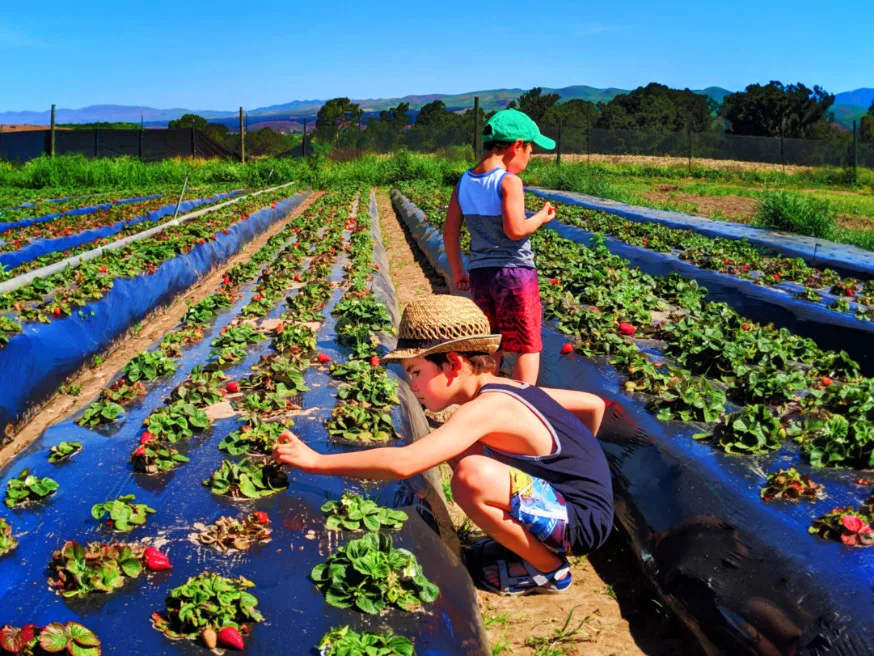 Unique Road Trip Stops for Adults
Just because these suggestions are geared towards the adults on a road trip, these stops can be fun for kids too. Yes, that's right: even a winery or brewery can be fun and appropriate for kids.
We like to have a nice mix of history and outdoors when we travel. Whether or not our kids are with us rarely impacts our activity decisions, except that we may choose to do a more tame version or we may allow ourselves to be out much later each day.
Our top picks for fun activities to add into our road trip plans:
historic sites and monuments
challenging hiking trails
swimming holes out in nature
breweries or wineries
local music events
challenging paddling or outdoor adventures (rock climbing or rappelling)
weird museums or places that are more mature in nature
You'd be surprised how many stops you can add to a short drive, so making a list of things that interest you and then cherry-picking the most unique things to do along the way is a great way to plan a road trip.
On the road trip planning tool, add anything that you discover that's not an absolute must to the Extra Sights / Backup Plan section.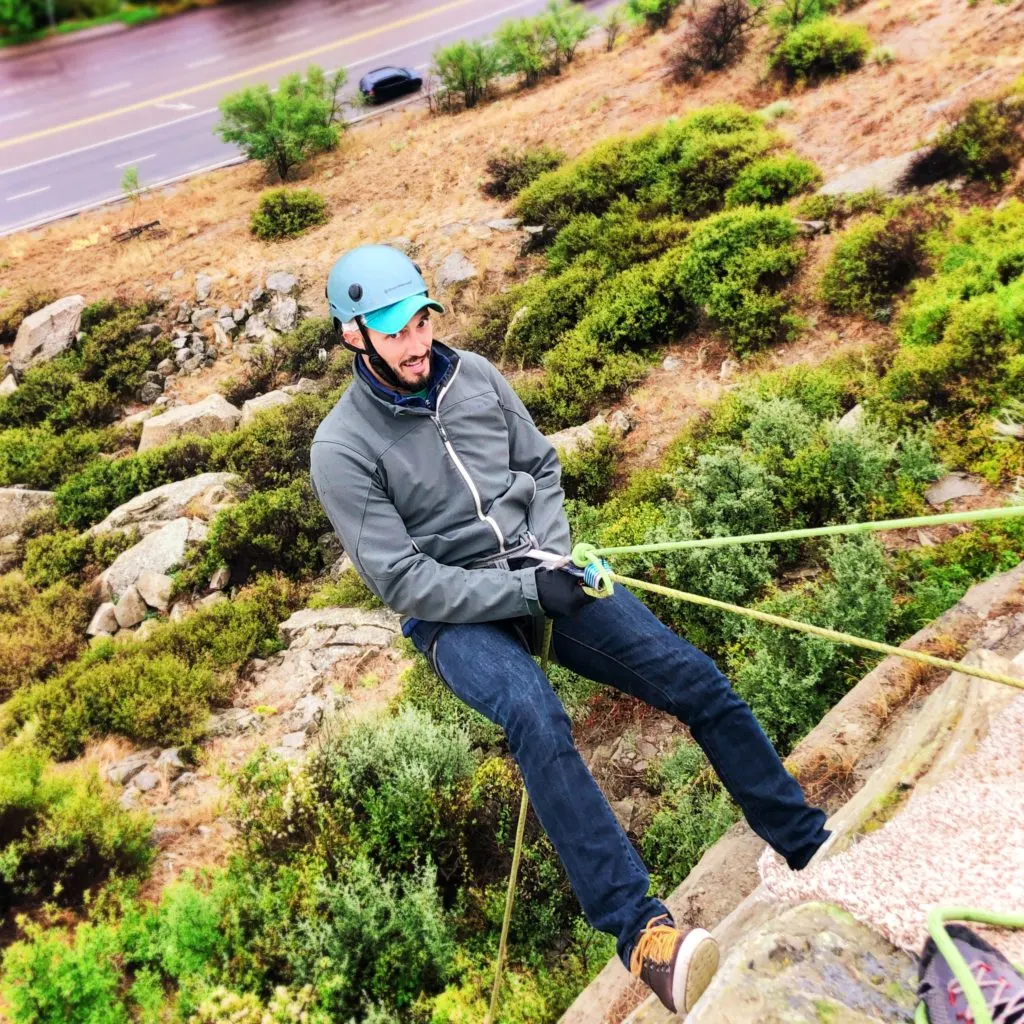 Where to Stay Each Night
The biggest expense in any travel is lodging. Some road trips, like our Yellowstone itineraries or Sequoia National Park are easy to save money on lodging because you can camp. Other destinations, like doing a road trip through Nova Scotia or Palm Springs and Joshua Tree are more practical for hotels.
Recently we analyzed our Florida Keys road trips and determined that doing the Florida Keys on a budget is complicated only due to the cost of hotels. The best way to decide where to stay each night on a road trip and stick to a budget is to research and book as far in advance as you can.
Unless there is a campground or unique place to stay that we've been planning on for a long time, we build our road trip plans and then find accommodations along our route, never more than 200 miles from where our day began. Every road trip is different, but at no time do we ever excitedly drive more than 200 miles.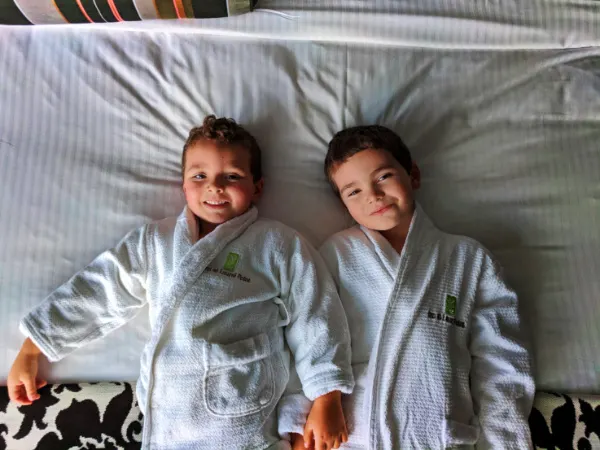 One Night or Several Nights in One Place?
Depending on the overall road trip plan, you make want to have a home base for a few nights at a time. Just because you're staying in the same hotel for more than one night doesn't mean you're not doing a road trip right. Stay however long you want wherever you want. That's the glory of the road trip.
When I use our road trip planning tool, I always have a few nights in the middle of the trip where we stay in the same place. On longer trips we do at least two segments where we have a home base for a couple nights. We strive to never been road-sick or tired of traveling, so taking time to rejuvenate and not have a long driving day is very important to us.
Ultimately, do what's right for your schedule and budget, but pace your distance and plan your nights to minimize the time in the car and maximize your daily recharge.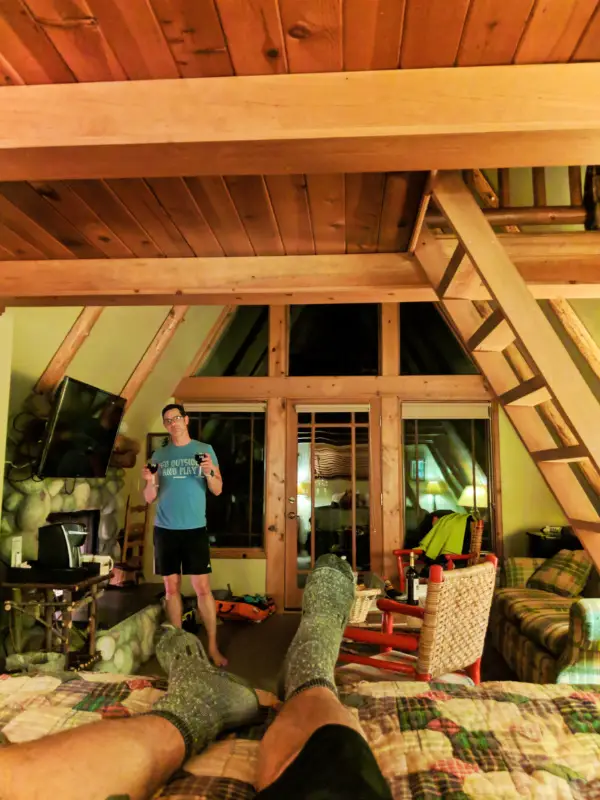 Road Trip Planning Tool
Access the Road Trip Planning Tool below, following the instructions within the spreadsheet.
Begin by copying the spreadsheet document. Once you've done that, add your primary destination or travel dates to the title and then complete each page. When you're all done, print off your Drive Time Planner (itinerary) and Extra Sights / Backup Plan. Enjoy your adventure!
Road Trip Drive Time Planner
This is the first part of the Road Trip Planning Tool. How to do this efficiently isn't that tough, even though initially you might be like
"I don't even know how to plan a route, let alone drive times?" So here's the scoop for step-by-step road trip route planning:
Choose your mapping program (I love Google Maps on a computer, not phone/tablet)
Input your starting point
Input your ending point
Add your main sights/activities
Reorder stops so they're in a realistic order for visiting efficiently
You should use the map program you'll also use on your drive so that you can either save your route or so that you're familiar with how the map program refers to your points of interest along the way.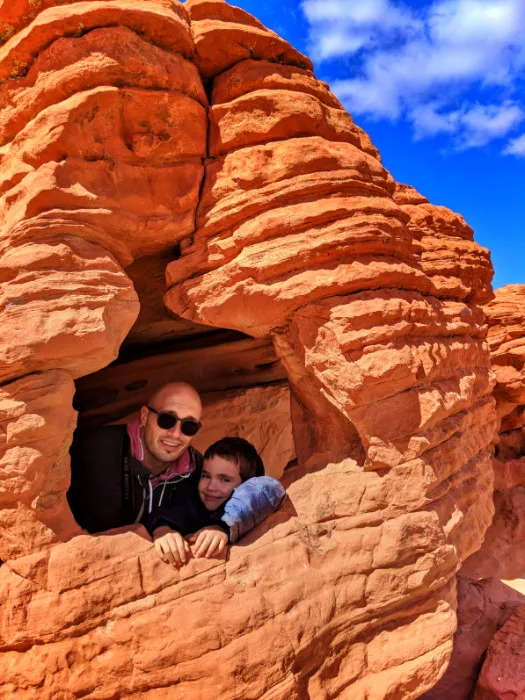 Points of Interest
Input your points of interest (including overnight stops) with the mileage to the next stop. Knowing that there are short stops to make along the way and that you don't want to be in the car all day every day, plan to drive no more than around 200 miles on any given day. That doesn't mean that you must drive that far (and rarely will) but that you won't drive farther than that each day. If you're planning a cross-country road trip, you may want to go further each day, but for the maximum enjoyment, limit yourself.
Our road trip planning tool has formulas added into the background to add up your drive time and distance for each day so that you don't create a crazy plan that will wear everyone out to the point of misery.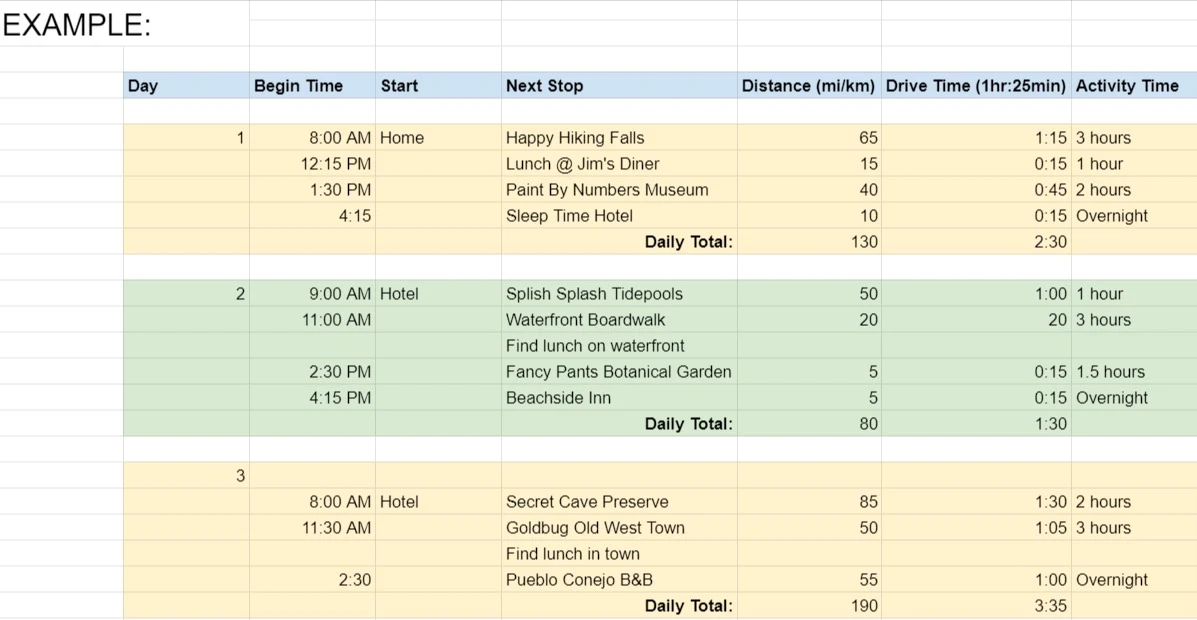 Extra Sights and Backup Plan
In the Extra Sights and Backup Plan section of the road trip planning tool you'll note interesting things that you MAY want to stop at along the way. These can be simple hikes, viewpoints you find along your route, random pie shops you have read have the best key lime pie ever… Basically, this is where you can put all the stops that you'd enjoy but aren't required.
"I don't need to list off extra sights. That's extra work. Nope, it's not extra work. You're already planning a route and taking note of where you'll be heading, so as you do that, jot down the points of interest you see on the map or research the best things to do in each place and pull from that list. It's easy and has a purpose to both fill time if you end a big activity early, and to be an alternative plan if something goes wrong.
"Is a backup plan really necessary?" Yes, it is. Too many times we've hit the road and been foiled, either be inclement weather in Yellowstone or natural disasters, like a forest fire in Glacier National Park. Heck, we've even been unable to find parking near the beach in San Diego and had to have a backup plan for beach days that couldn't happen.
Having backup options for daily activities or even alternative routes between destinations is very helpful when things go awry.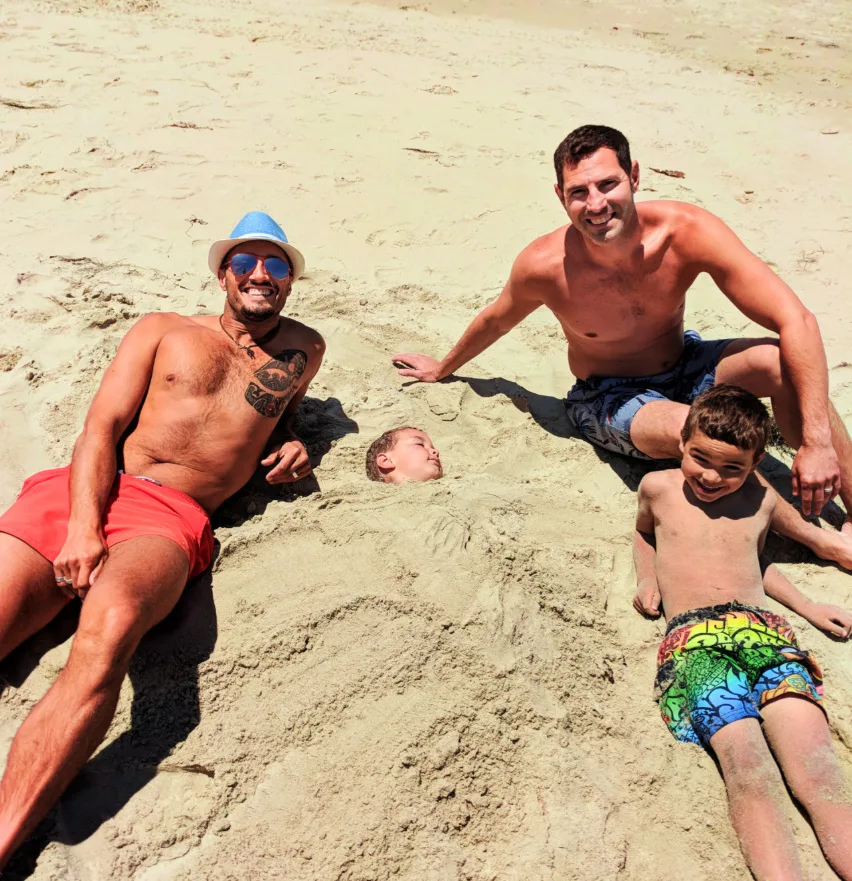 Road Trip Planning Tool Budget Calculator
Even when we're flush with cash or on a work trip with covered costs, I still feel the need to be considerate of my budget, whether I've actually got one or if I just mentally set one. Budget can be a determining factor for many when planning a road trip:
length of time off – paid or unpaid, how much time away can you take?
cost of lodging – expensive cities or affordable inns/camping
dining – daily meals for a family of four can be costly
transportation – are you using your own car or flying somewhere and renting a car?
The budgeting part of our road trip planning tool will help you take all these things into account.
Road Trip Food and Dining Budget
Dining is an inevitable cost. Whether you choose the finest restaurants or to seek out the most affordable local options, dining costs can add up quickly, particularly for a family.
Assuming that you're not having a five star meal three times each day, you can still dine out for your breakfast, lunch and dinner and stay on a budget. The best way to save money on meals during a road trip through is by preparing your own meals. This could be for picnics or for dining in your hotel or vacation rental if that's an option.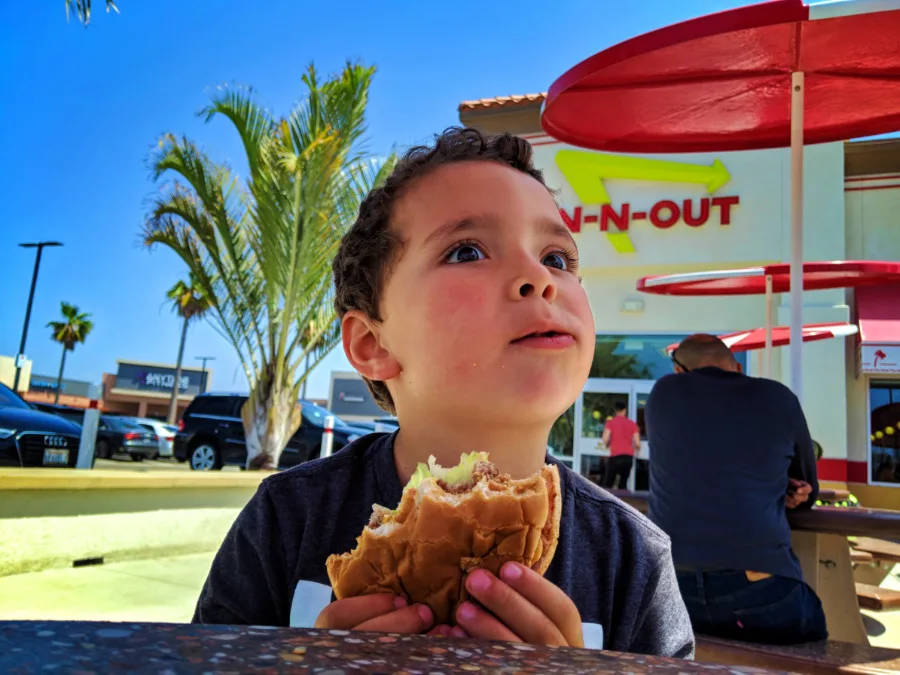 Accommodations Budget
What is your travel style for this road trip? Are you staying in gorgeous resorts in each destination or looking for more affordable options?
Accommodations costs will vary greatly based on the type of lodging you choose and the region you're in. In general, less expensive hotels are found in Midwest, Northeast and Southeast USA destinations. The Pacific Northwest, California, National Capitol region and the Rockies tend to have much higher nightly rates.
We consider the following rates to be fairly accurate for medium to nice travel brand hotels, such as Best Western or Holiday Inn. You may find much better deals if booking in advance, or you may find spikes in pricing. Remember that multiple nights in one place often produces a lower nightly rate.
| | | | |
| --- | --- | --- | --- |
| | | | Nightly Rate |
| | Most Affordable Regions | | $80 |
| | Mid-Range Low Season Popular | | 120 |
| | Mid-Range High Season Popular | | 180 |
| | High-cost Low Season | | 140 |
| | High-cost High Season | | 220 |
| | Camping – tent | | 40 |
| | Cabin / vacation rental | | 140 |
Road Trip Transportation Budget
Transportation costs vary based on three things: flights, gas prices, and if you're renting a car or not. You'll find that your point of origin makes a huge difference in your total road trip budget. The most affordable road trip begins from home and focuses on local destinations.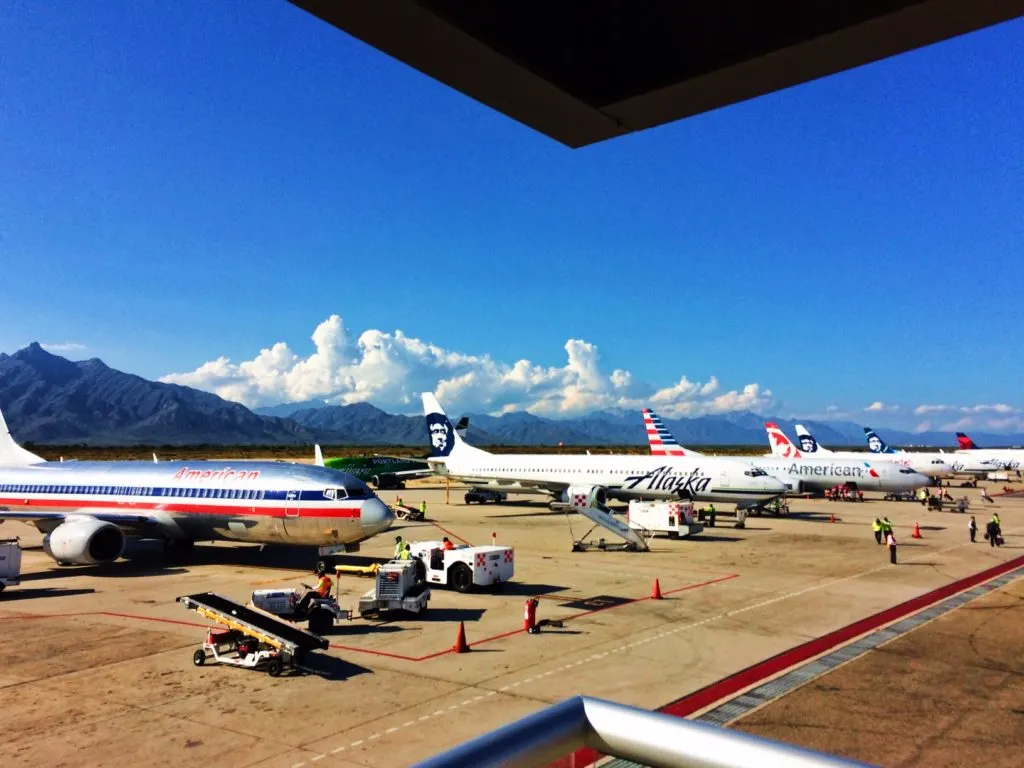 Daily Activities Budgeting
It's easy to forget to budget for actual daily road trip stops and activities. Something great about being on a road trip is that much of the fun is free or really inexpensive, but sometimes there are big ticket items. Tours and park tickets come to mind for big costs, such as Dry Tortugas National Park ($200) or Disneyland ($150).
If you're on your own and want to do something costly, great, go for it. If you're traveling as a family, big ticket activities can really add up BIG TIME. We like to plan one big event or activity per road trip, and two if we have the time and budget available.
Luckily, things like state parks and historic places tend to be more affordable, hence the perfect things to add to your road trip plan. On the Budget sheet in the road trip planning tool you'll see there are different levels of budgeting to choose from to account for activities.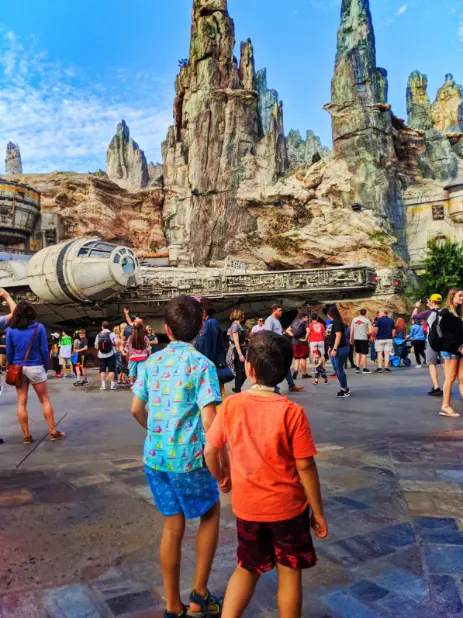 You ready? I think it's time to jump into the Road Trip Planning Tool!
10 Awesome Road Trip Plans to Do
We have a gazillion road trip plans that we love, but I've picked just 10 that will always be exciting to our family. You can use these plans in the Road Trip Planning Tool, and like with any itinerary you can always adjust things to fit the time you have and activities you enjoy.
I can't wait to hear what road trips you plan! If you have any questions, our inbox is always open! Send us a note or leave a comment and we'll follow up ASAP.