2TravelDads: the original LGBTQ Family Travel blog
We're Chris and Rob Taylor, hi! Thanks for following along as we navigate the strange journey of parenthood and travel.
Our goal at 2TravelDads is to inspire LGBTQ families (all families actually) to go beyond their usual getaways and use travel to learn about and be part of a bigger world. We love to explore the world and learn something new every step of the way. –"Traveling the globe and giving the kids a broad worldview." 
Latest on the blog…
---
Find out more about building our family through surrogacy, why Pride matters to us, and how we've been going plastic free. These are just some of the things important to us and how we're raising our kids. And we love planning road trips!
---
---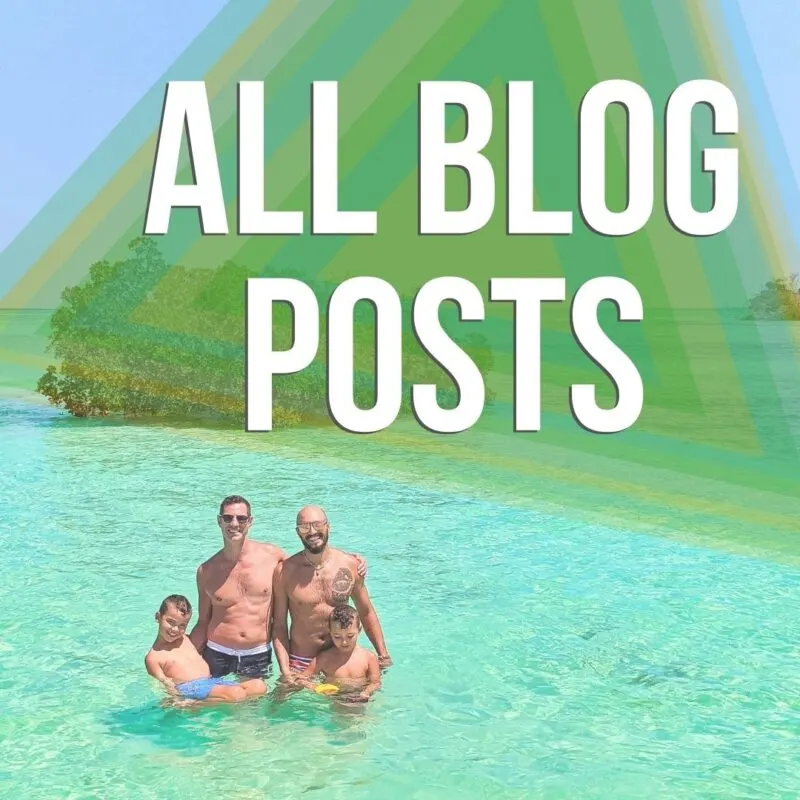 We've been blogging at 2TravelDads since 2014. See where we've been and what we've loved. There are always more adventures in the works.
Browse the archives for road trip plans, travel tips, podcast notes and more. Think we're missing something, send us a note!
---
And we have a podcast too! I know, it's crazy. Please take a moment to subscribe on your favorite podcast platform:
---
Our Other Sites: EXPLORED…
That's right! We've been working with locals and business in some of our favorite destinations to share their stories too. From the Florida Keys to Washington State, we've got a whole lot more to share than we can house here on 2TravelDads. Check 'em out!

If you're interested in having us help tell your local story and partner up to encourage responsible tourism and supporting local businesses, please let us know! We love projects like this and are happy to share.
A LITTLE MORE ABOUT ROB TAYLOR & 2TRAVELDADS
We're located in Saint Augustine, Florida: the oldest city in the USA. Here we live our best Florida life by working from home, exploring the most fascinating places in nature with the kids and enjoying every second we can together.
Keeping our family healthy and safe is our main goal in life, particularly during the uncertainty of the Coronavirus Pandemic. Check out our articles about how it's shifted our family to a new state, brought new business opportunities and new challenges with each passing day.
I (Rob) have written two books, the Road Trip Survival Guide and the Ultimate Travel Journal for Kids. Sharing my love of travel with my family and friends extends beyond the blog. I'm excited to continue to write as more and more people explore through road trips and go beyond their backyards.
---