We are all about finding happiness and joy in life, for our family and for ourselves. This means something different for everyone, but for us and for our friends Tammilee and John, this means re-evaluating WHERE we are in life and updating our homebase to become a source of joy. I think it's a brave and exciting thing when people can look at their lives and see what action they need to take to bring more joy into it.
You can read all about our own cross-country relocation and why we did it here, but in this podcast episode we're talking with Tammilee about why she and her husband made the big change of moving from Spokane, Washington to Gulf Shores, Alabama. Hint: it's all about joy and finding their own place in the world.
If you have any questions about either of our big life decisions surround pursuing joy, about travel or other related aspects, please leave a comment or send us a note. And that includes if you'd like to join us for an episode of 2TravelDads Podcast!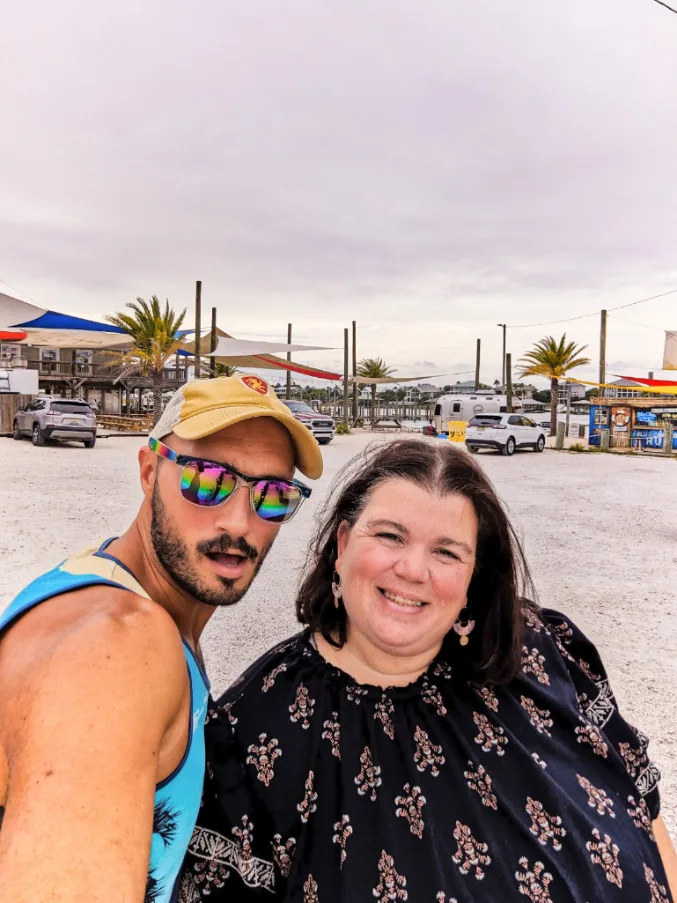 From sorting through logistics and facing money trauma, give a listen and hear the what and why about seeking out unselfish joy in life. Be sure to check out Tammileee and John's websites also, as they're both masters in their fields. Tammilee Tips & Park Ranger John.
SUBSCRIBE VIA ITUNES — LISTEN ON PANDORA
GET IT ON GOOGLE PODCASTS — SUBSCRIBE VIA STITCHER
LISTEN ON SPOTIFY — VISIT CASTOS
Ways We Actively Pursue Joy
I love talking about pursuing joy, because it really does influence everything we do in our family. Of course there are some BIG things we've done to actively bring joy to our family, but there are lots of little things we do daily too. Before we recorded this podcast episode, I thought about the things that bring us joy today, kind of as a way to prep my questions, not knowing what direction the conversation might go.
And even though we didn't get deep into the minutia of how we each pursue joy daily, here's my list of what our family does on the daily/weekly to ensure we're living our best lives:
having meals together, even on tough days with lots of work
going for walks daily (yes, Chris and the kids also do this)
biking through our neighborhood
digging in the sand at the beach
traveling to new places, even when it's just within an hour or two of our house
actively setting aside time to spend with friends
enjoying Pokemon in all its forms together (I do Pokemon Go with the kids; Chris can actually play the game; we take the kids to Pokemon tournaments)
Making sure that we all have moments together that are joyful and not just business or just cleaning or just doing daily monotony has been a huge influence on our family happiness. And the Pokemon aspect, if that sounds weird to you, is important because it's something the kids really love and they really feel valued when we do Pokemon stuff together.
When it comes to travel, we also are very careful to make decisions that bring us all joy. True, not everyone is going to be down for an early morning hike, but as we plan our trips, we are sure to include activities that appeal to each individual. Sometimes this means seeking out an arcade for the kids (they love vintage arcades) and sometimes it means choosing activities that will allow for more downtime later (we all feel better when we can just take a breath).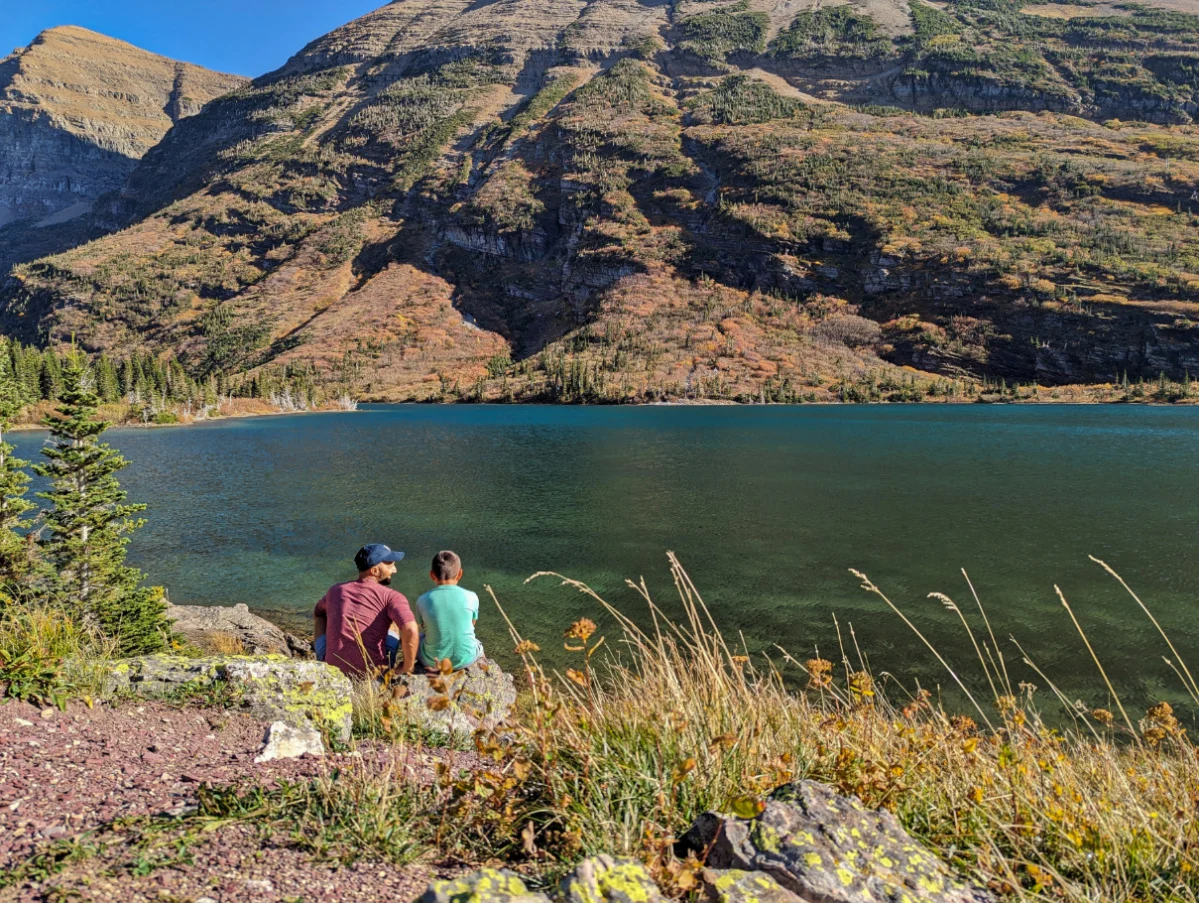 How Joy Has Shaped Our Lives
If you hang out with me in real life you'll here me talk about joy all the time. I'll admit that I probably sound annoying or disingenuous because I talk about it so often. Here's the thing though: when I made the decision in 2019 to start only doing the things that brought joy in some form, my life and my family's lives changed for the better. At that time I started turning down work that didn't have a direct effect on our wellbeing and happiness. We started looking at what we could do to create a better life for our kids. We talked seriously about how negative of an effect the perpetual gray of the Pacific Northwest had on me and my depression.
All of this together got us on the track of relocating to St Augustine, Florida and the rest is history. Well, not actually. Covid hit and derailed our primary plans, but we pivoted and found new ways to add joy into our lives and make it a consistent aspect.
Since our own move, we've collectively become for more active as a family, we spend epic amounts of time outdoors, we are more financially secure, and we LOVE getting to explore our new home state. We also have learned a lot about each other and how we each function best. Because of this, we actually have already moved to a new house since moving to Florida and now live in a home that meets our needs as two parents that work from home and two kids that are growing more and more every day. Making big decisions is no longer a scary thought for us because we've seen what it can do.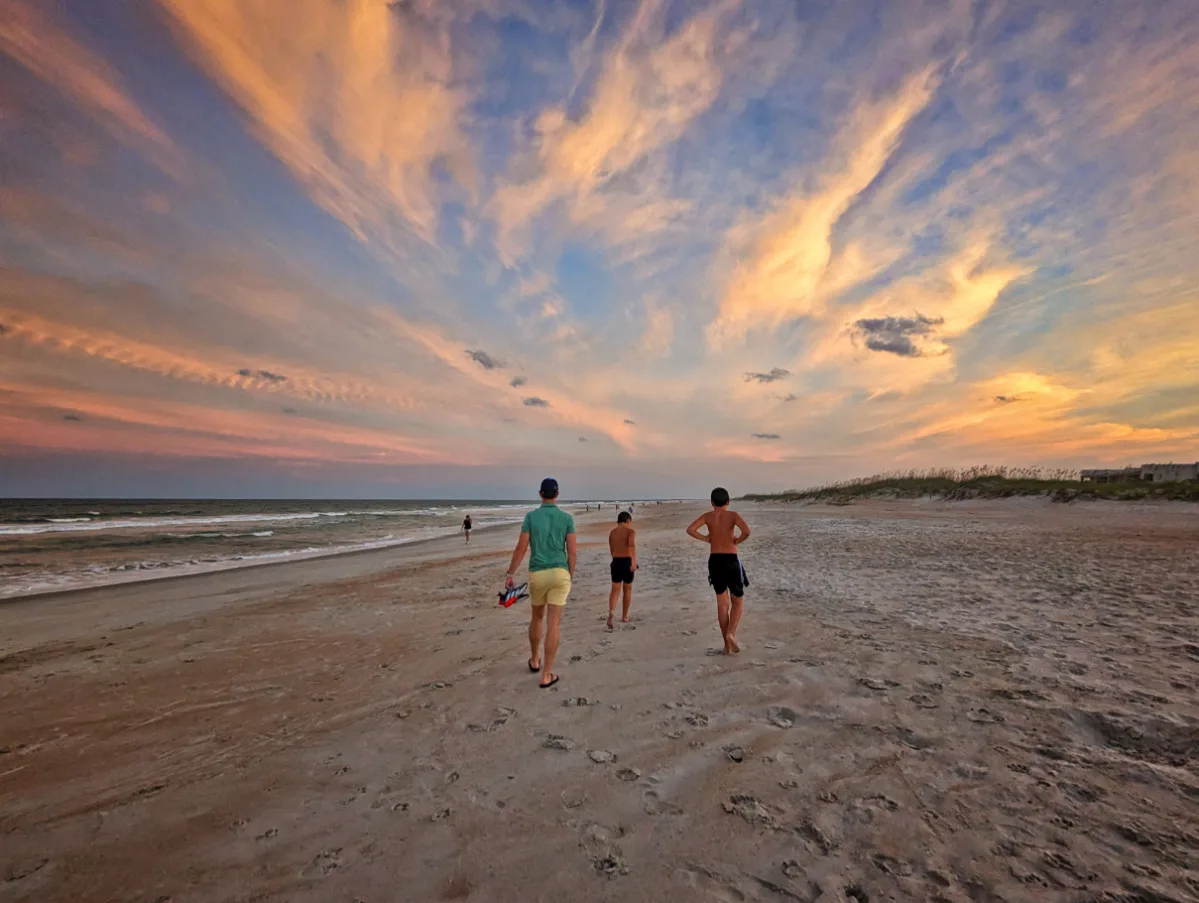 Separating Your Own Joy from Others' Approval
It's difficult to think about doing things for yourself without automatically feeling like you're being selfish. I think a big part of this comes from people being raised in a religious home where nearly everything related to self-care, setting boundaries or personal happiness is called "selfish." I know that for me, this was a huge block I had to overcome in my life. Being a part of the LGBTQ community, I have had to actively make decisions about self-care and setting boundaries because I was raised to NOT do that and it had a terrible impact on my ability to be happy or joyful about anything. I was raised to believe that my self-worth came from being selfless and nothing more.
That's not sustainable and it's no wonder that so many people today are actively pursuing self-care, and a part of that is pursuing the things that bring joy WITHOUT anyone else needing to approve your own happiness. If you think I'm hitting that nail on the head too hard, then you're one of the lucky ones who hasn't had to teach themselves to make decisions for their own good vs the good of others.
And I'm not saying that anyone should abandon considering others in their life decisions, but that you really don't need anyone else's approval as an adult human to do the things that make your own life better. If somebody has a problem with you doing things that improve your quality of life in a deep way, then they are probably a part of the problem. I used to let others steal my joy and now I don't. I keep my head down and do my own thing that is good for my family and myself. Guess what: nobody gets the short end of the stick and we're all much happier.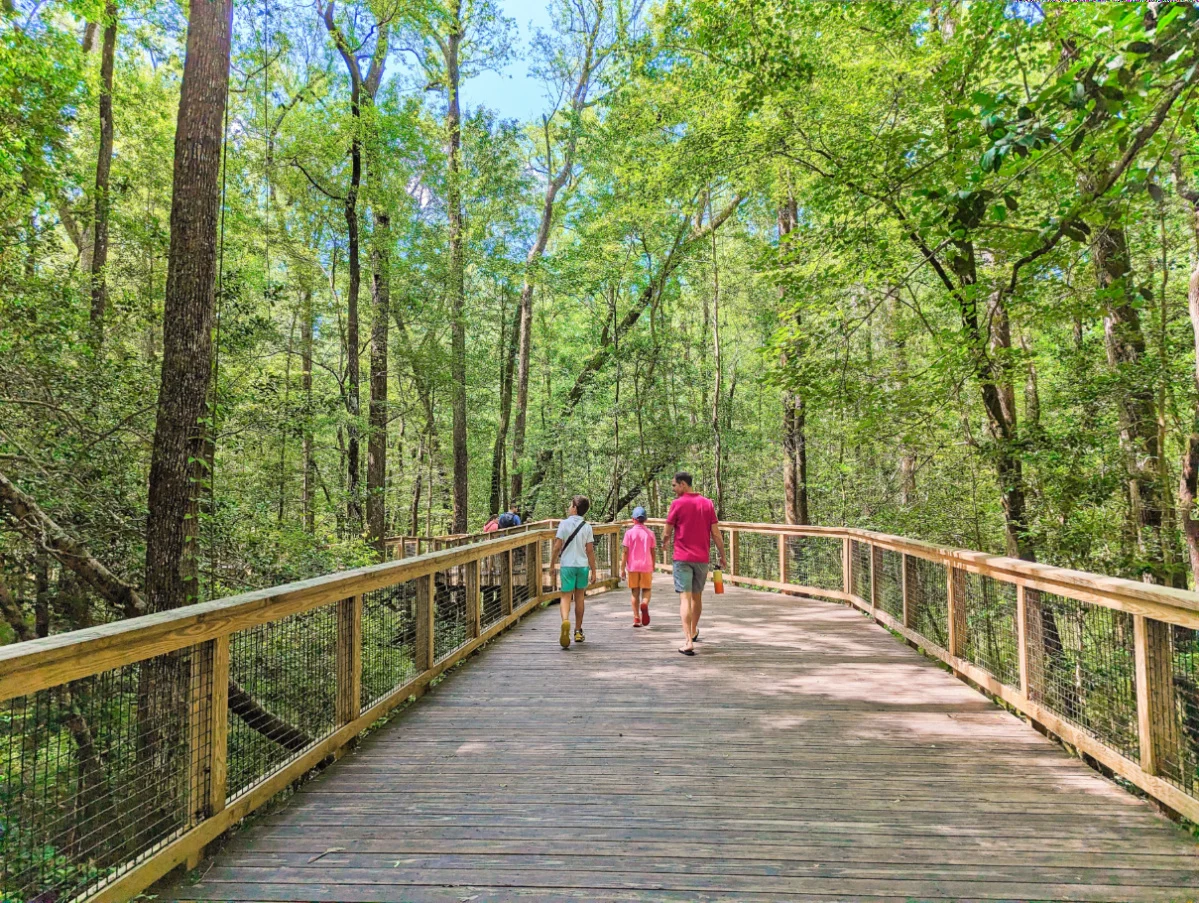 What I've Learned from Tammilee and Her Journey
I'm so thankful to have a person in my life that I can talk openly about all things with. When I first was told that Tammilee and John were moving from Spokane to Gulf Shores, I was so excited… because it meant that they would be closer. When I realized that their move wasn't actually about me (ha ha) and saw that it was all about them actively pursuing joy and a better quality of life, I smiled and sighed. This is the action I was for all my friends and the important people in my life.
As we talked more over time about their plans and how the progression towards moving was happening, I could see elements from our journey as well as lots of other layers of life, complexities that we didn't have to consider for our own journey. What I learned from watching them and their pace of relocation is that joy can take time, and that's okay. I saw that being buttoned up is how you ensure that plans for a new future really can happen in a surefire way. I saw patience where I fully failed when we made our move, and it's been admirable to watch.
Another element of their move in the pursuit of joy that I really admire is their new website: Gulf Coast Journeys. I've started many websites myself and haven't been able to find the balance to manage multiple projects. From before the move to months later, Tammilee and John have been digging into their new region and writing about EVERYTHING. They're doing this while still doing great work with their original sites. It's amazing to see friends thriving and living their best lives in so many ways.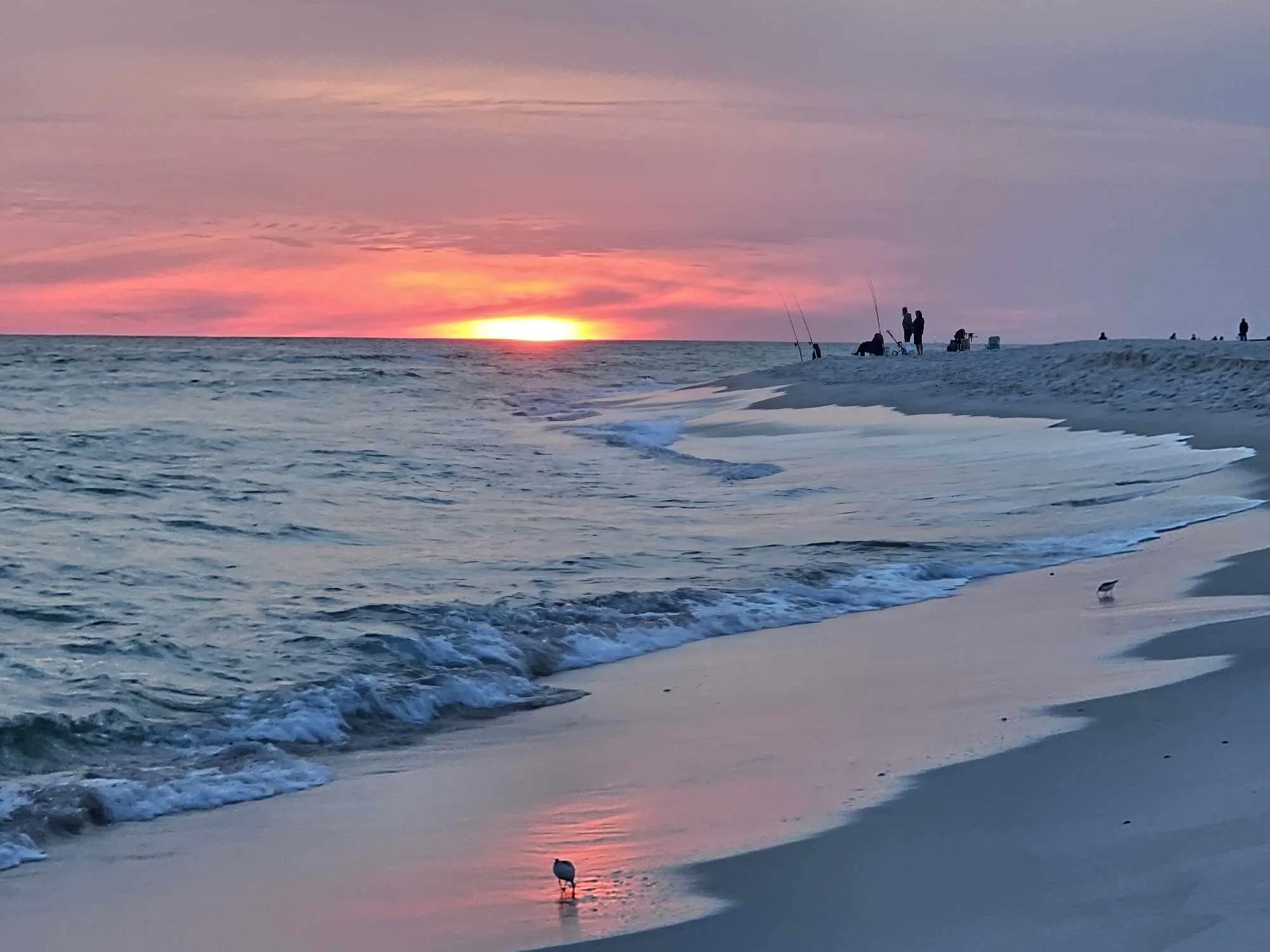 I hope listening to this podcast episode and hearing about how people actively make big changes for the pursuit of joy is helpful and inspiring. I know I usually share about travel but when there's a life element like this, I think it's very important to share.
If you have additional advice about pursuing joy, whether that be in big life changes, traveling, or daily life please leave a comment. We love to hear from others about what drives them to create a greater happiness.