Rob Taylor is the founder of 2TravelDads, the Original LGBTQ Family Travel Blog, and the author of two books: the Road Trip Survival Guide and the Ultimate Travel Journal for Kids.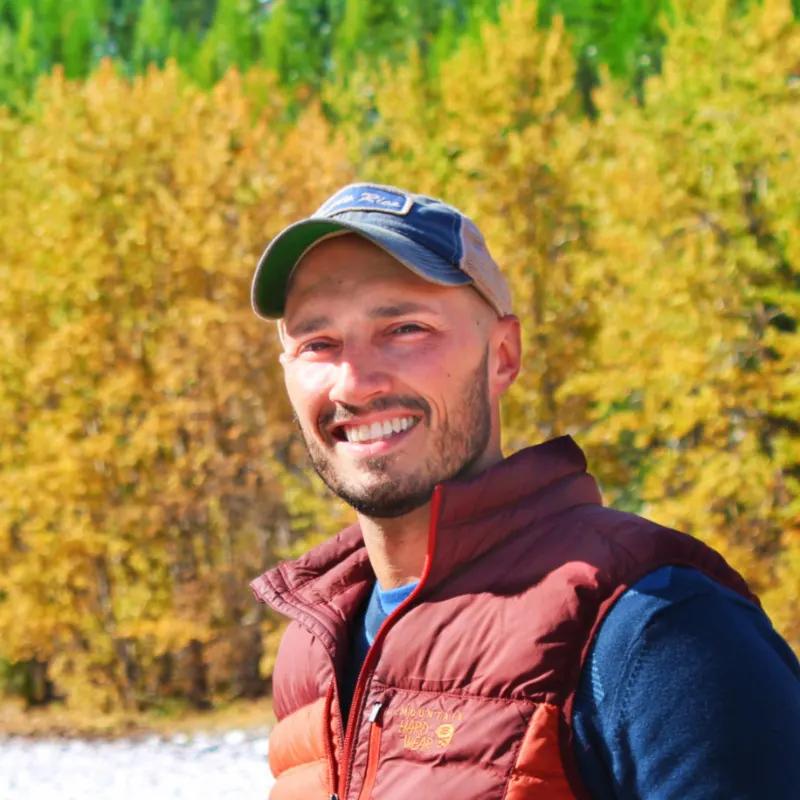 In addition to 2TravelDads, Rob also has create several more travel guide sites, partnering with locals and tourism professionals to share stories and travel guidance:

With a long history working in tourism and marketing, Rob shares his experience traveling and taking his family on the road through his blog, 2TravelDads.com, magazine articles, video content and published books. Focusing on education and sustainable tourism, Rob Taylor writes through the lens of the LGBTQ and parenting communities.
Check out this interview with Orlando Voyager

During COVID-19, we've all had to find different ways to travel. From the disruptions of airlines to the possibility of many travel restrictions at your destination, the car has become a more attractive (and safer) option. Road trips are gaining popularity again, especially for those who've not travelled frequently via highways and byways.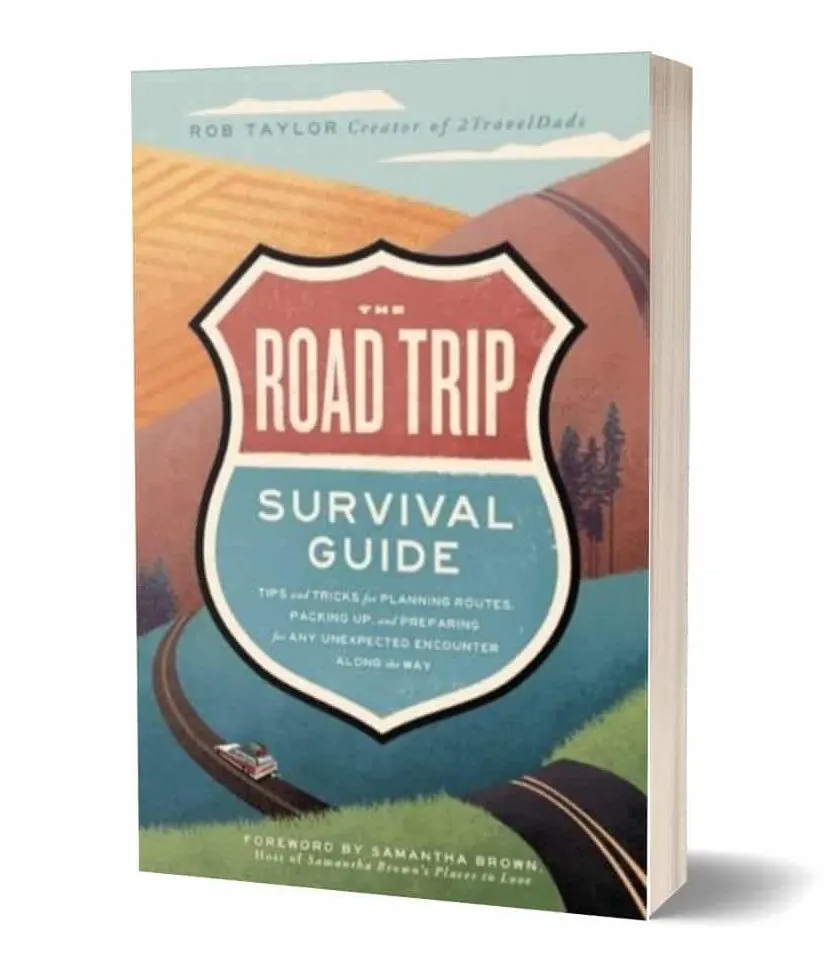 PUBLISHER: Simon and Schuster, Tiller Press
FOREWORD BY: Samantha Brown of Samantha Browns Places to Love
The Road Trip Survival Guide provides a starting point for new road trippers or advice and a new to look at car travel for the veteran road warrior. Inside you'll find guidance for new road trippers as well as essential tips and tricks for even the most experienced roadsters including:
How to organize your car for trips
Packing lists for different types of vacations, from city breaks to outdoor adventures
How to develop the perfect road trip itinerary that will suit the whole family
Recipes and recommendations for the best car snacks (easy access and less mess!)
Tips and tricks for making your trip more eco-friendly
How to reroute a road trip gone wrong and more!
The Road Trip Survival Guide is a must-have for anyone planning a vacation. Perfectly designed to fit in a glove box or back-seat pocket, you can now stop dreaming, hit the open road, and start experiencing the perfect road trip.
Where to Purchase the Road Trip Survival Guide
Besides getting the Road Trip Survival Guide in person from your favorite book seller after its release on May 25, 2021, you can also find it online: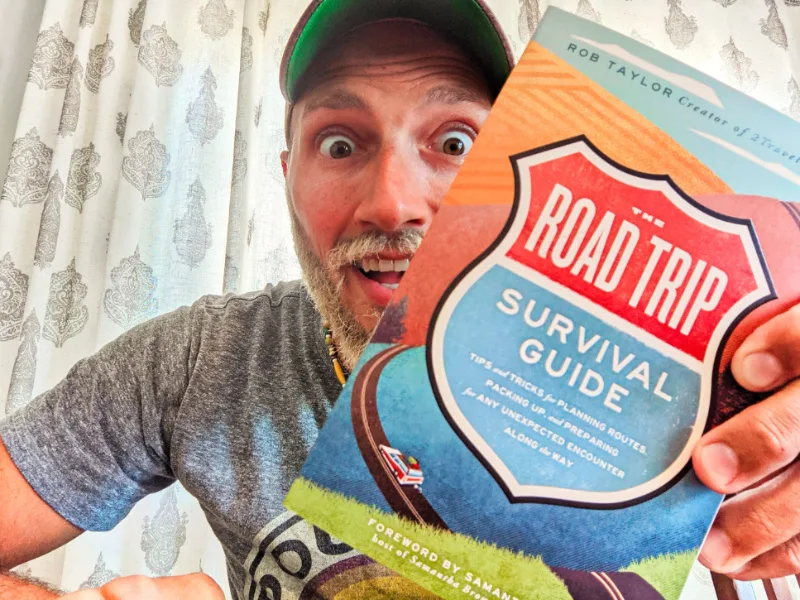 Reviews of the Road Trip Survival Guide
This is the perfect checklist, reminder, planning guide, and overall resource for those planning a road trip. It goes over all aspects you'd need to think of, from what to bring, how to plan where, food, sustainability, and more. It even has road trip itineraries and RECIPES for food on the road. Can't wait to use it for my summer trip planning in a month or two.
---
The tone is very friendly here and the author covers a variety of topics: Planning, Packing, Food, Safety, and even some recommended itinerates. Since it is written by a parent of young children, the recommendations and tips are especially useful for keeping the little ones occupied and happy. I liked that the author had several 'must do' items such as thoroughly cleaning the car BEFORE the trip to make the actual journey the most pleasant it can be.
---
The Road Trip Survival Guide did not disappoint!! Such an easy read (vital for this mom of three wild ones who is cramming my bits of reading into short moments of many days). I started with a highlighter but eventually found myself getting a notepad out to write down the great tips I was absorbing. He slips in light hearted humor all through the book and I love when he jokes about which tips don't just apply to kiddos, but to partners as well!
First Book: The Ultimate Travel Journal for Kids
Four super fun travel journals in one for kids 6 to 9, the Ultimate Travel Journal for Kids is a great way for young travelers to stay engaged with their vacation and create lasting memories through simple journaling and stimulating games.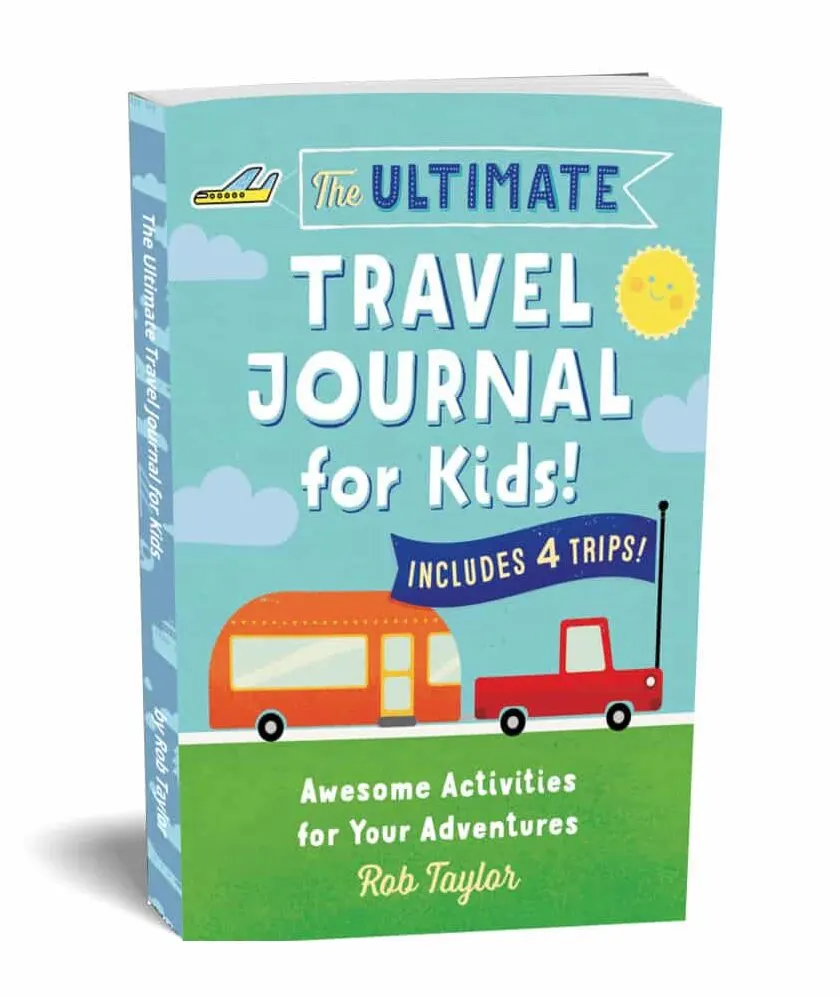 PUBLISHER: Rockridge Press, Callisto Media
It's time to hit the road on your next family adventure―and kids will remember every second of fun-filled adventure. The Ultimate Travel Journal for Kids is packed with journaling prompts and activities for up to four, so that no memory goes unwritten.
Inside these travel activities for kids, 6-9-year-olds will find guided prompts to record hopes for their trip, highlights, new discoveries and more. Plus, this journal includes ultra-fun travel activities for kids likes fill-in the blanks and crosswords for endless entertainment.
These travel activities for kids include:
Tons of games and activities―These travel activities for kids banish boredom during long rides or waits with word finds, scavenger hunts, crosswords, and more!
Guided travel writing prompts―Young adventurers can write down everything they see, taste, hear and more with prompts to guide observations.
DIY souvenirs―Keep this travel journal at the ready to let kids create their very own souvenir for multiple family adventures.
When you're back home and bags are unpacked, your little adventurer can always open The Ultimate Travel Journal for Kids and relive every minute of every adventure.
Reviews of the Ultimate Travel Journal for Kids
"I can't say enough about [The Ultimate Travel Journal for Kids]. The price point makes it reasonable to buy one for each of our three kids and the book is designed for four trips, so it's a great bargain. It has just the right balance of repition and new variety for each trip. I love how it asks so many different questions of the kiddos and does so in different game formats. I also appreciate that this book is designed for a variety of ages. My 11 year old will love doing it alone. My 9 year old will love drawing pictures in every nook and cranny, and my special needs 7 year old will love doing it with me or his siblings, and we're always looking for ideas of ways to include him. We've hit jackpot with this.
I appreciate that it's not just a bunch of connect the dots and word searches. It really makes them think about THEIR specific trip, and found a fun way to do it. We are going to DC in two weeks and we'll spend an hour on it the week before, then they'll use it in the car and in the evenings, or at restaurants while waiting for food in DC, and last they'll enjoy wrapping up some of the activities when we get home. We're so excited!"
---
"Lots of different activities, not repetitive, engaging. I'm "making" my almost 10 year son keep a journal of our summer travels abroad, and this is perfect for him. Doesn't require too much writing 😜 and filled with interesting, age-appropriate activities to keep him busy on long flights."
---
"My son really enjoyed this, he recorded 4 trips and I am sure that it'll be lot of fun looking into this diary a few years down the line and remembering his adventures"
Where to Purchase the Ultimate Travel Journal for Kids
Look for the Ultimate Travel Journal for Kids in bookshops, independent toy stores, and online. Purchase a copy here: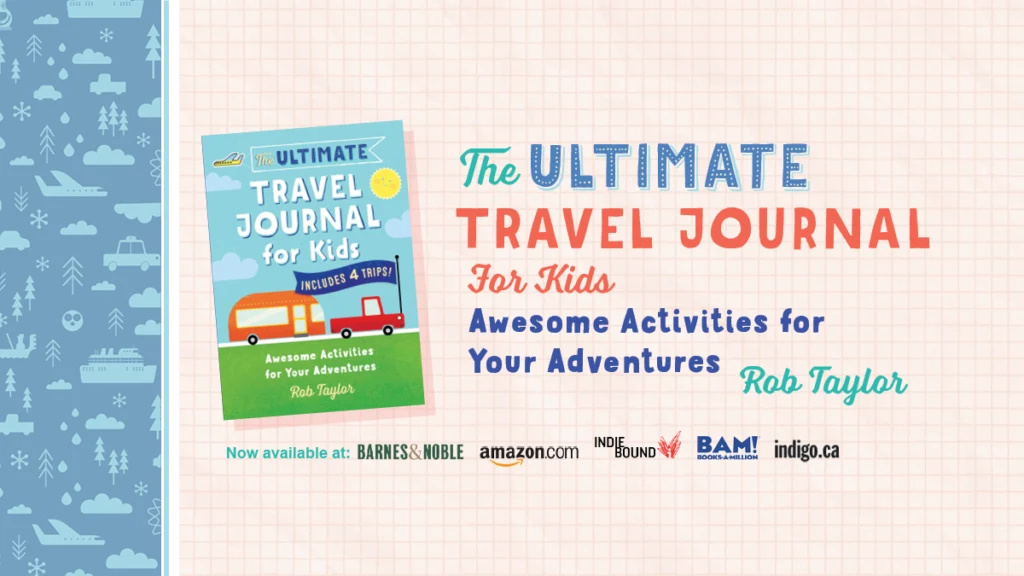 EBook for Kindle: Guide to Hawaii Volcanoes National Park
In addition to working with publishing houses, Rob has also starting publishing short EBooks for easy, downloadable travel info on the go. The first of these is available through the Amazon Kindle store: Guide to Hawaii Volcanoes National Park.
Get our Hawaii Volcanoes Ebook for Kindle here!
There are more EBook guides in the works, so stay tuned for more features!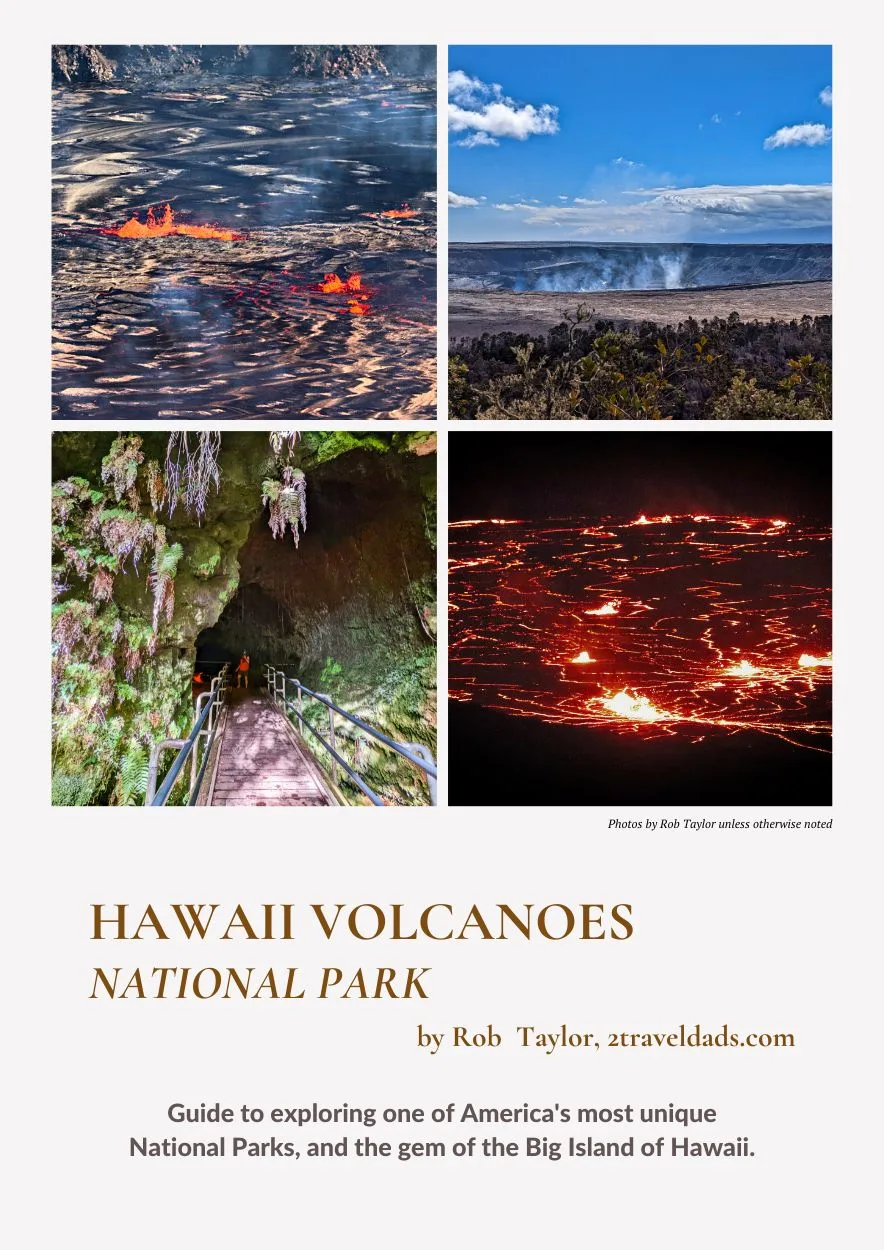 The Blog: 2TravelDads – the Original LGBTQ Family Travel Blog
Focusing on ecotourism and education, 2TravelDads inspires LGBT families (and traditional families also) to go beyond their usual getaways and use travel to learn about and be part of a bigger world. "Traveling the globe and giving the kids a broad worldview."
Rob considers being a travel blogger to be one of the most fortunate jobs on earth. The experience of exploring, particularly with kids, and then sharing authentic stories and recommendations is a privilege and a joy.
Favorite topics and destinations include: America's National Parks, LGBT friendly destinations, education on the road, and anywhere nature, culture and fun are mixed together.
Rob Taylor and 2TravelDads can also be found…
Whether it is an article for a major publication or contributing to fellow blog sites, Rob Taylor is all about sharing the message and mission statement of 2TravelDads. Articles, excerpts and quotes can be found: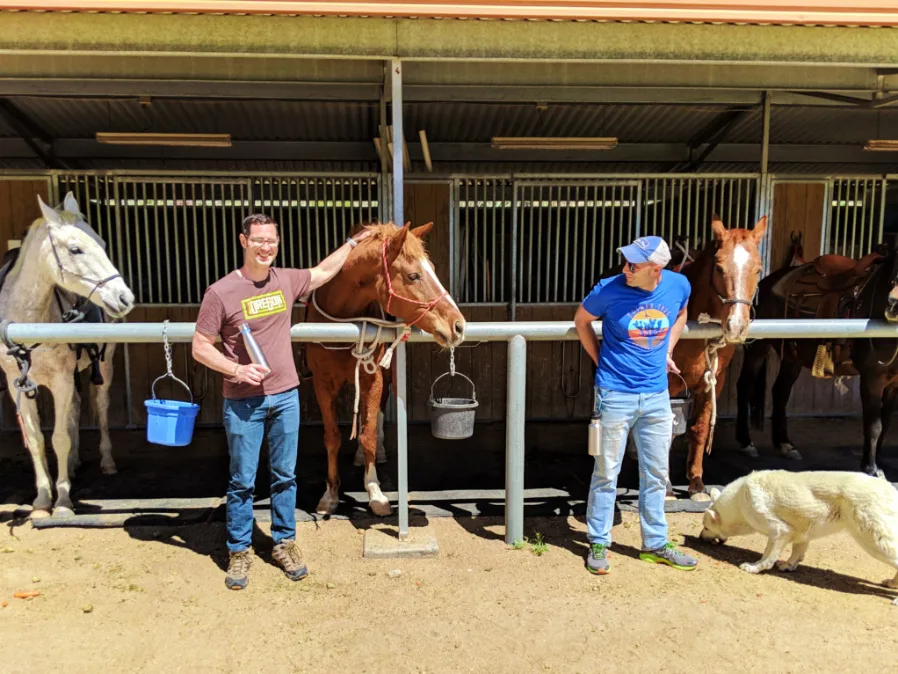 Many more articles and projects have been published through the years. Please visit Brand Partnership Examples for more information about Rob Taylor and 2TravelDads experience.