It's such a bummer when you sit down at a meeting or conference and the presenter is, um, boring, unprepared or stumbling (physically or verbally). Do you know who loves to engage with people face to face and drive fascinating discussions? Me!! Rob Taylor!! Whether you're in need of a leader for break out sessions at your conference or want to bring in a fresh voice to liven up each morning at a retreat, I can fill that ticket. Being a motivational speaker in a variety of environments is always a fun challenge, no matter the audience.
…or you can invite us to run our awesome, inspiring workshop, Engaging Influencers!
Rob Taylor's bio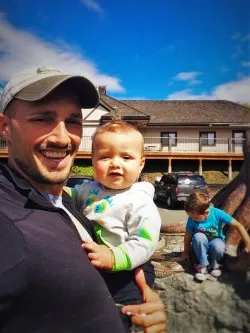 I'm the writer, photographer, editor, and subject matter of 2TravelDads – a travel blog about my husband and I taking our sons out into the world and experiencing it as an LGBT family, learning about culture, having great food, and playing in the sand. I also write for GaysWithKids, Yonderbound, and a variety of other blog and resource sites. The Huffington Post listed me/us as one of the "world's top male travel bloggers". Oh yeah, and I love doing podcast interviews! (our own Dad.Life.Travel. podcast goes live in January of 2019!)
Why am I a prime choice for a motivational speaker?
Stories
From traveling with and without kids to facing opposition in starting a family, I've got stories and experiences applicable to a wide range of groups. I'm available to be a motivational speaker on a variety of topics which include: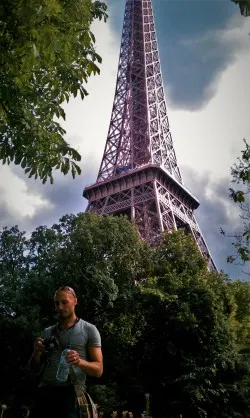 travel (family, couples, styles, destinations)

building a family while balancing and personal growth

professional career development

building a brand

home education

art as a facet of life, history and production
Education
Growing up in public schools and also being home schooled, and then finally attending the University of Washington (English + Art History), I understand a wide variety of learning styles and teaching methods. I've held the role of teacher/trainer for all age groups, from elementary school kids to seniors. I also have actively continued my own education via seminars, fitness certifications and adult art study and practical classes, all of which have contributed to my skills as a motivational speaker.
Experience
When you think of entertainment and putting on a great show, Disney automatically comes to mind. Being a former Cast Member from the Disneyland Resort, I've got the "show" covered. I'm not talking about theatrics, but creating and maintaining a genuine presence which is key for a motivational speaker. I've also honed my presentation skills for academic and professional audiences. Experiences includes:
leading large sessions (group and break out) involving 50 to 120 participants

leading my own team in retail management (40+ employees)

podcast interviews (on writing, travel and parenting)

training and growing peers and individual contributors through HR and management roles (including telecast presentations)

guided tours on foot, via motor coach, and on horseback 🙂

leading sessions ranging from wine and coffee experiences to fitness classes
Recent engagements: WordCamp Jacksonville, Olympic Peninsula Tourism Summit, TravelLoris…
For more information
I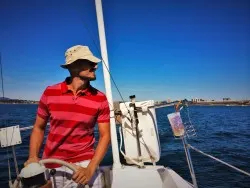 f you're interested in this travel dad as an educational, fun or motivational speaker, please contact me with your inquiry or proposal. Rates will vary depending on the content request, location, time requirement and other factors. If learning materials are requested, they will be provided electronically to participants (go green!).
I look forward to working with you and inspiring your crew to go out, see the world, and be the best person they can be!
General information about blogging, travel and why 2TravelDads are great to work with, click here!