Road trip themes are a good way to plan a vacation you won't ever forget. You can always just hop in the car and see what happens. You might start driving and see a million beautiful sights or end up somewhere you never want to leave. Or you might start a road trip with a goal, a theme, an idea of the types of experiences you want. These road trip themes and ideas are perfect for hitting the road and having incredible experiences.
Planning a road trip with a theme is a great way to drive your itinerary and ensure you're seeking out unusual opportunities. I find that when we travel with a theme it helps us enjoy trips more because we have built in conversations comparing the experience we've had along the way. And education? Yes! Themed trips with kids are amazing learning tools.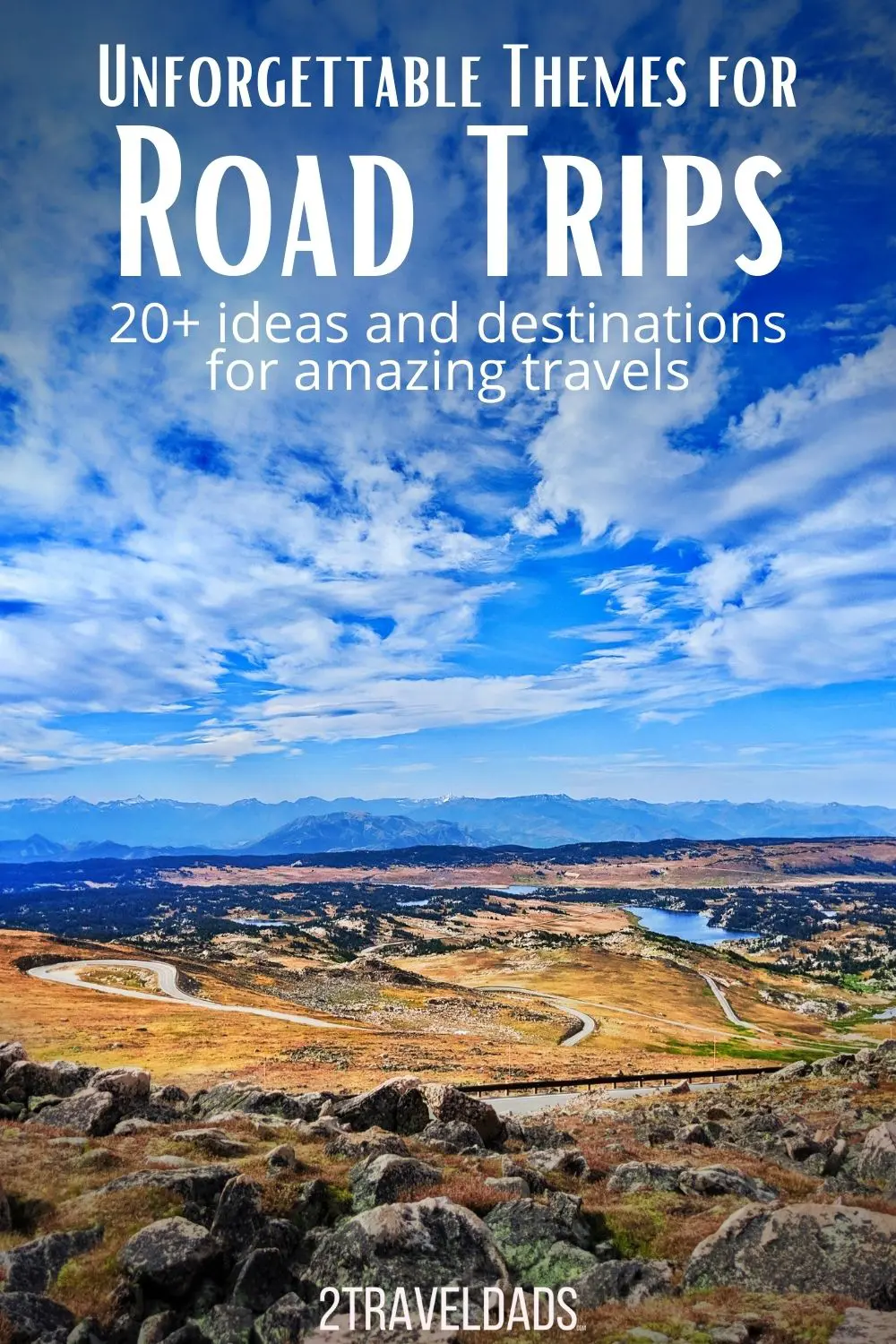 As you read on, remember that any of these themes can be morphed to fit your road trip crew. Don't pigeonhole your travels into a narrow path, but use road trip themes to enrich the travel opportunities you take.
Ideas for Solo Travel Road Trip Themes
I've always loved solo road trips. I love my family and the adventures we have together, but man oh man, there's nothing quite like the freedom of the open road and nobody else to worry about. 
Epic Photo Journey
I love the idea of hitting the road with just my camera and a basic plan. Doing an Epic Photo Journey road trip can happen nearly anywhere. On the West Coast (USA), heading across the mountains to the desert landscapes full of buttes and canyons is a surefire way to capture unbelievable contrast in your photography. The sunrises leave you speechless and the sunsets are full of color from the dust in the air.
If you're more of a mountain goer, there are many routes across the Rockies, Cascades and Sierras that will wow you.  The joy of doing a solo road trip up in the mountains is that you can push your limits and venture onto ridgeline gravel roads and jackknife highways that you may not feel comfortable doing with others.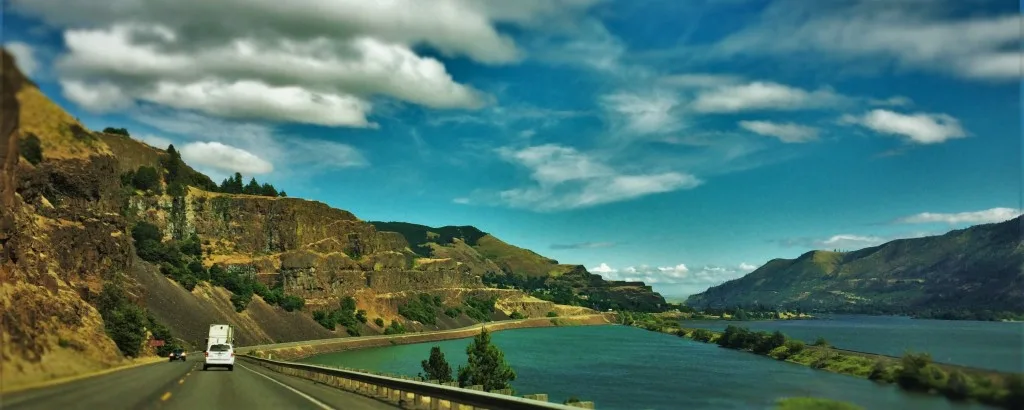 Are you a weather chaser? If you're planning a solo road trip in the right season, you may have the opportunity to set up your camera and just wait for storms to roll by. Having the freedom of only your own schedule to worry about gives you the chance to sit, enjoy the earth and photograph whatever inspires you.
Destination Suggestions:  Eastern Washington to the Columbia Gorge, Central Oregon, the Eastern side of the Sierras (CA), Beartooth Highway (MT), Tornado Alley (OK, NE, KS), Florida Birding Trail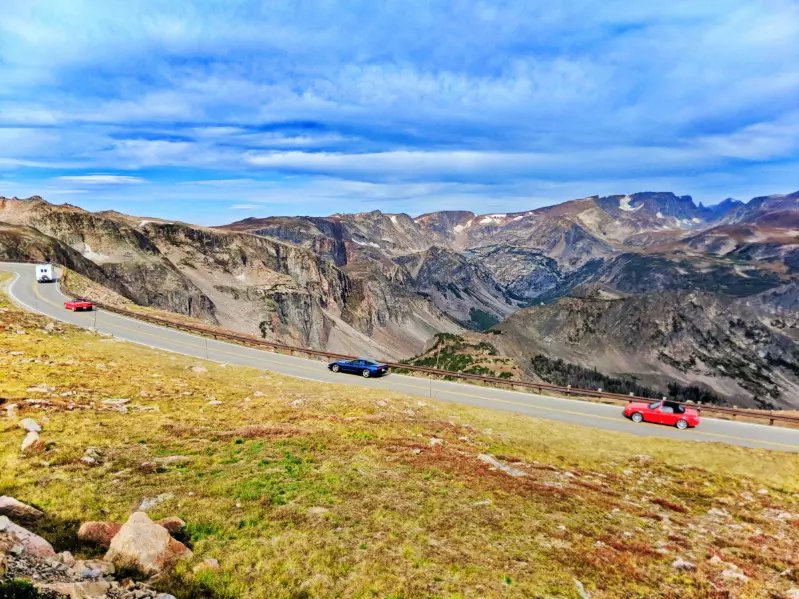 Hikes Nobody Else Will Do
Am I the only one that likes hikes that start with a ridiculous climb and have zero people along the trail? Or to put a kayak into the water and not have a scheduled return time? Solo road trips, whether for a day or a week, are my chance to do those hikes and paddles.
Make special hikes your theme for a road trip. You'll need to plan and prep differently for a hiking themed trip over a beach itinerary, and you may need to get yourself in better shape before you do it, but it's well worth the consideration. Places like Gatlinburg, TN and Denver, CO are great for adding awesome hikes to other planned road trip activities.
Destination Suggestions:  North Cascades (WA), Joshua Tree NP (CA), Voyageurs NP for Kayaking (MN), the Appalachian Trail (GA, TN, NC, NH), Everglades NP (FL)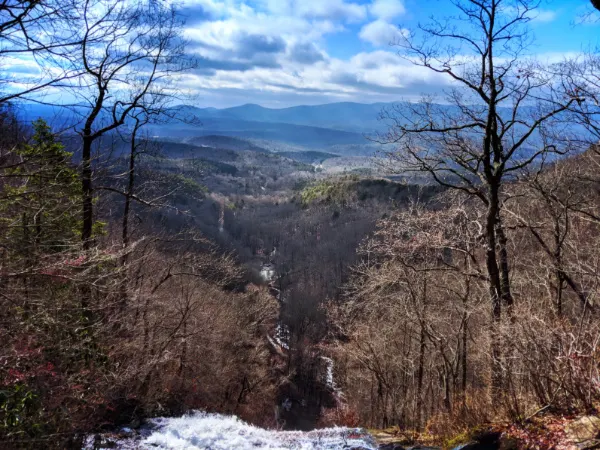 Historic Routes Road Trip Themes
Why are historic routes included in Solo Road Trips? Have you intentionally done an historic route with a significant other? Unless you're both big history buffs or have the same level of patience, planning a road trip to follow an historic route can be a challenge. 
Of course, today there are lots more sights and activities along well known historic routes, but if you're sticking to a theme and making all the stops and each historic marker or museum, it can wear on a person.
Having said that, pick an historic route and have a blast nerding out! I really love road trips through mining country. They provide beautiful scenery, lots of museums typically, rock hounding, and plenty of unique tours. The mountains of Georgia and Idaho are two really interesting, often overlooked road trip destinations.
Another historic theme is pioneer trails. While pioneer trails are mostly located in the west, they had to come from somewhere! The Oregon (MO -> OR), Applegate (NV -> OR), Mormon (IL -> UT), and Pony Express trails cover diverse territory and offer different perspectives of history.
More Route Suggestions:  Civil Rights Trail (DC -> AL), Route 30 (OR), Route 66 (IL -> CA), Votes For Women Trail (NY)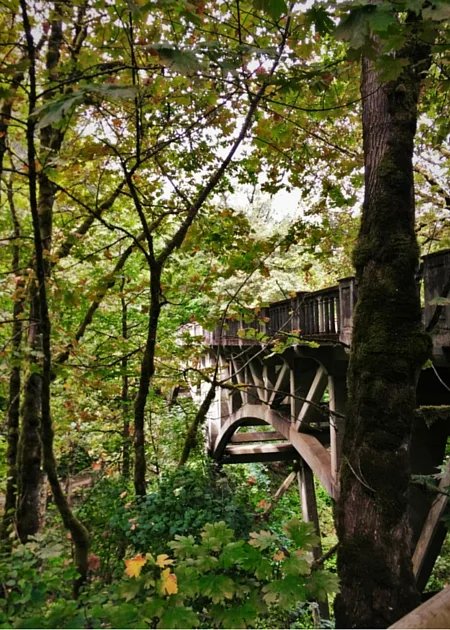 Finding ALL the Food Trucks
One of the greatest developments of the 21st century is the popularity of the food truck, and street food is a great road trip idea. They're mobile, they embody unique cuisines, and they're all over! Even our neighborhood here in Saint Augustine, Florida has its own food truck culture. Just our neighborhood. And it's then part of a bigger food truck culture in the city, which in turn is also found to the north in Jacksonville and to the South in Daytona.
Florida doesn't hold a monopoly on food truck towns. Texas, Washington, California, and Indiana are food truck paradise as well. So, how do you turn this into a road trip plan? Easy peasy.
Here's how you make a food truck themed road trip:
Choose a region with a few good sized towns or cities
Research "food trucks in _____ (city name)" for each major stop
Build your route allowing you at least two meals in each food truck hub city
Mix interesting sights and cultural spots into the plan
Hit the road and eat…
Did you ever think traveling with the idea of trying lots of different food trucks would be something you'd want to do? It's such a great way to experience local cultures and support small businesses while you travel. Even on our road trip around Oahu, the best places to eat were the food trucks!
Destination Suggestions:  Pacific Northwest, California beach communities, SE Texas Loop (Houston -> San Antonio -> Austin -> Dallas), National Capital Region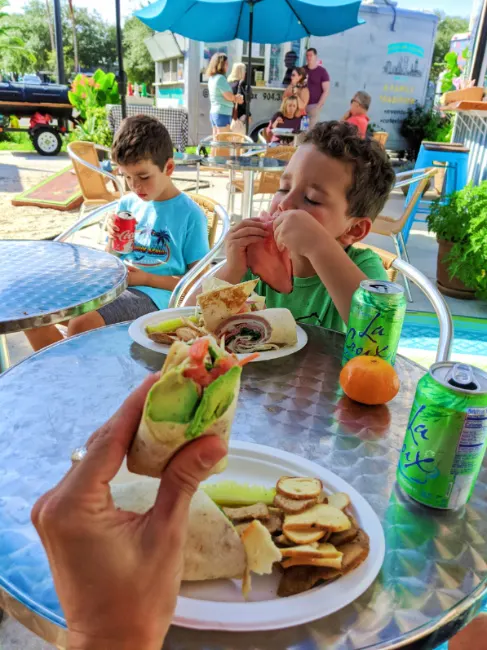 Road Trips for Couples on the Road: rekindling fun together
I think back to before we had kids sometimes and get a sense of nostalgia. I remember how we would go camping at a moment's notice or would drive through the night to get someplace extra early. I also think back to road trips I would NEVER take the kids on, either for safety or ridiculousness. These suggested themes are fun and offer plenty of quiet time together (and you could make them kid friendly if you wanted).
Lighthouses and Sleepy Towns
The USA and Canada have so many lighthouses that putting together a road trip plan for them is very easy. Did you know that some of the most beautiful lighthouses in North America are actually located on the Great Lakes? That's right, you can do a lighthouse road trip starting in Milwaukee and circle Lake Michigan.
And with lighthouses often come sleeping nautical towns, sometimes still bustling, but often still set back in the days of small boat fishing. There's nothing quite as romantic and strolling the streets of a town you swear is the set of a Hallmark movie.
Another reason lighthouse road trips make for great couple adventures is for the lodging. Where you find lighthouses you also find bed and breakfasts. The Pacific Northwest, Great Lakes and Northeast regions all have a remarkable number of B&Bs in their nautical towns. They are a wonderful romantic option, and often have just enough quirkiness that you'll find yourself laughing together over stories of doilies at your grandmother's house when you were a kid.   
Destination Suggestions:  San Juan Island Hopping (WA), Oregon Coast Tip to Tip, Upper Peninsula (MI), Lake Erie Shore (OH, PA, NY), Nautical New England (ME, NH, MA)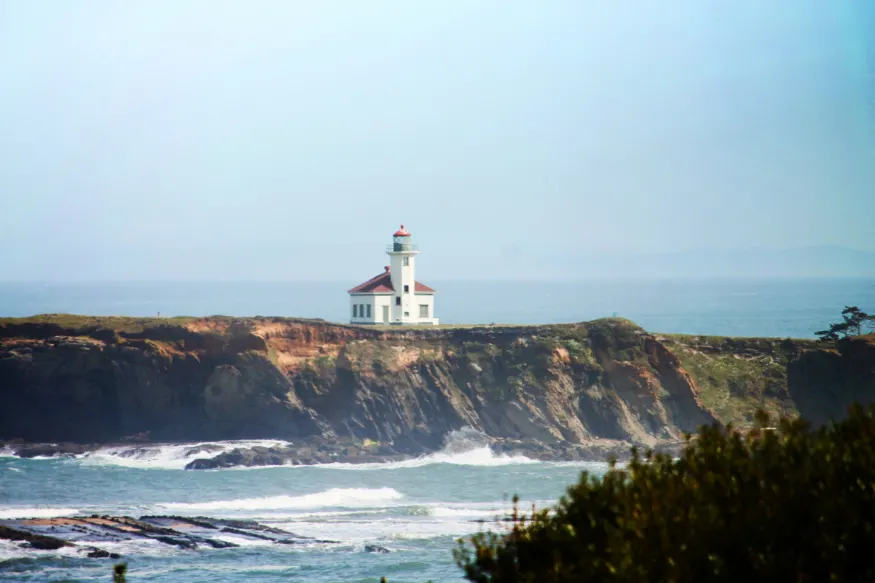 Wine Country Exploration
I never met a wine country I didn't love. Wine country road trips are wonderful for couples, both young and old, for a variety of reasons:
Beautiful scenery
Lots of outdoor activities
Cute towns w/ unique accommodations
Lots of wine
If you're not into wine as a topic of interest or education, that's okay. Visiting wineries is an opportunity to learn together and broaden your knowledge or palate. And if that doesn't sound fun, then just know that there are amazing restaurants in nearly every wine region, so you can easily shift your road trip theme to become a culinary adventure.
PS:  you don't have to travel to Napa, CA to do a wine country road trip. Did you know that wine grapes are grown in all 48 of the lower USA? And each province of Canada grows wine grapes too! And Mexico even has some wine regions. But if you did want to goes to Napa and Santa Rosa, there are some cool stops and awesome wine country glamping.
Suggested Destinations:  Yakima Valley / Tri Cities (WA), Willamette Valley (OR), Ozark Highlands (MO), Loudon County / Northern Virginia (VA), Upstate NY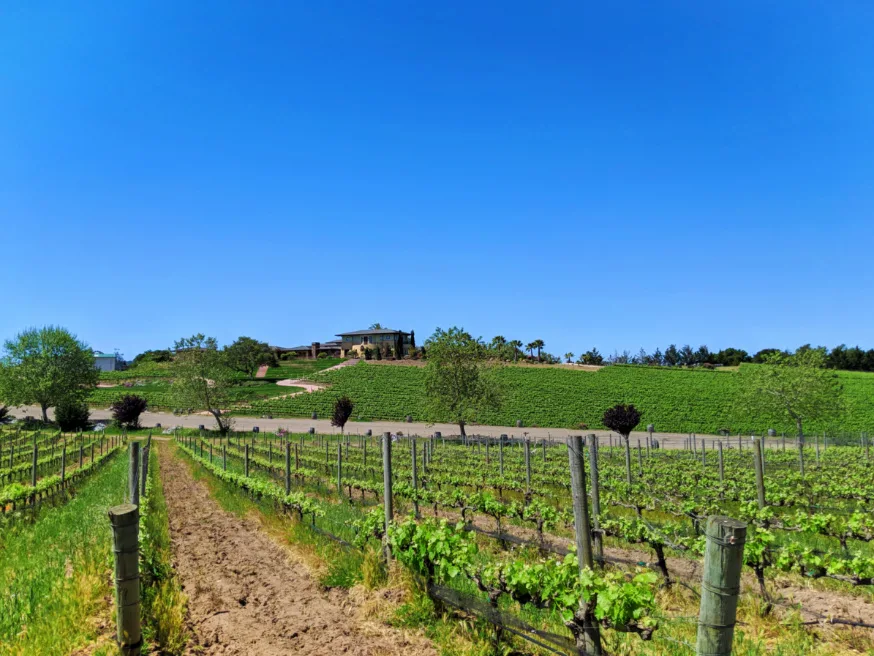 Views that Inspire Romance
You've got a week on the road with your significant other. You can't agree on a theme or what activities you both are interested in. But, you can agree that each day, you can find an Inspiration Point. You know, a place with a view so beautiful that you kind of just want to make out.
Okay, maybe that doesn't sound ideal or sounds too much like "young love," but it's a great road trip theme! Planning a trip where you can end each day with a stunning view is easier than it sounds and it's a great road trip theme. Where you're hiking to a Mount Rainier vista or doing a jet boat through Hells Canyon, it's an experience to share.
As you build your itinerary, make sure that each day includes an exceptional viewpoint. That could be a sunset hike (safety first, be prepared), starting your day watching the sun come up over a valley, lunch looking out over the ocean… There are many ways to enjoy beautiful views.
Besides making out, what's the purpose in finding these views? I'm glad you asked. Enjoying a mutual view brings people together. Sure, there's the moment everyone has to take a photo or something, but after that it's just you two and the view. It's a moment to be quiet and appreciate each other AND the adventure you're on together.
Suggested Destinations:  Utah's Canyon Country, SW Texas Sunsets, Blue Ridge Parkway (VA -> TN), Door County (WI), Florida's Gulf Coast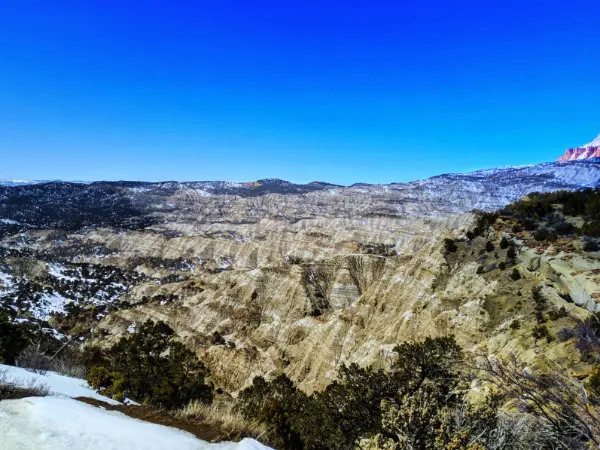 Movie Location Scavenger Hunt
The reason movie locations is a couples theme and not a family theme is simple: not enough kids care deeply about the movies of the 80s and 90s, which make for the best movie themed road trips. True, there are lots of movies kids enjoy and they very well might recognize locations, but this is a chance to, as a couple, lose yourselves in movie nostalgia.
The most obvious choice for doing a movie themed road trip is to head to Vancouver, BC aka Hollywood North. The whole area is basically a familiar movie set, from Jumaji to the Never-ending Story. Even the small towns surrounding Vancouver are frequent filming locations and have been for decades. Movie location road trip themes tend to take you to charming towns not too far from major cities.
The other obvious choice, and truly it's a good one, is Las Vegas to Los Angeles. This road trip is fun with kids too. Even without researching filming sites the drive from the Las Vegas Strip to Hollywood Boulevard is full of iconic shots, and you don't even have to wander far off course. And you can't overlook road tripping through the South with all of its familiar sights.
Suggested Routes:  NYC -> DC, Exploring Chicago (IL), SF Bay Area (CA), Grimm / Hipster Portland (OR), Hallmark Movies and The Walking Dead (GA)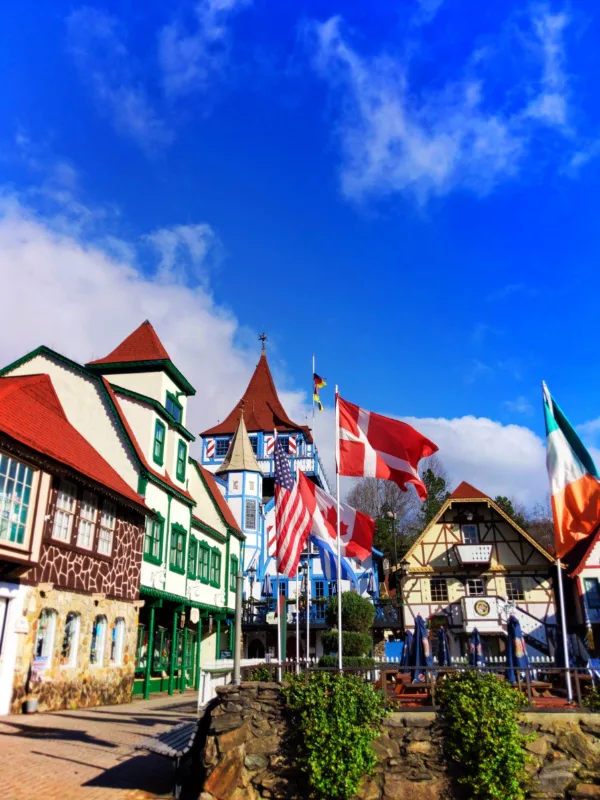 Family Travel Road Trip Themes
My favorite thing about being a dad is getting to share travel with the kids. They love it, whether we're flying or doing a road trip. We plan trips together and they get to help choose what adventures we have. Family road trips are so special, and truly are at the heart of countless childhood memories for so many. Family vacation destinations can range from nature to city breaks.
National Parks and Junior Rangers
Before I go any further, did you know that adults can complete Junior Ranger programs within National Parks? And you even get to earn the badge! Now that you have that nugget of information, how excited are you to start planning a few National Park road trips?!
While some National Parks have become extremely popular in recent years, there are still many that remain rather undiscovered. The most popular parks, like Yellowstone and Zion National Parks, are very well developed both outside the park and within the borders of the park. Parks like this are easy to add to a road trip plan because there are ample hotels to choose from, so camping is just an option versus being required.
Some other National Parks are more remote and aren't built up the way older parks are. For example, Wrangle St Elias National Park in Alaska is NOT close to any major cities or major roadways, but the adventure of getting there is remarkable and then the nature is unmatched. Adding Wrangle St Elias to an Alaskan adventure ensures you see more of the state than Anchorage and the well developed corridor leading to Denali National Park.
Note:  there are many state parks and Bureau of Land Management sites that rival the views, hikes, and history of National Parks. When you're planning your National Park road trip, DO NOT OVERLOOK THESE PLACES. 
As you start to research and plan, take into consideration the popularity of National Parks for family travel in terms of scheduling. When school lets out the crowds increase, as happens on weekends as well. It'll still be fun, but not as calm and potentially less active wildlife.
Suggested Destinations:  Sierra NPs of California, Olympic NP Loop (WA), Shenandoah NP (VA), Colorado Parks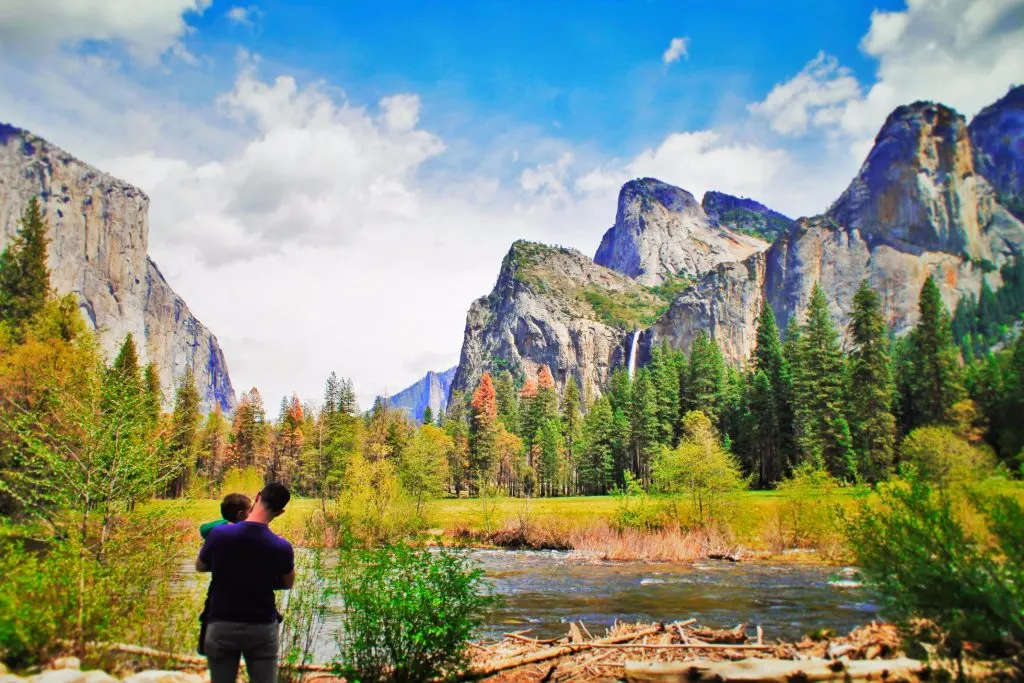 Amusement Parks for Miles
One easy way to make an amusement park vacation more budget friendly is to drive there instead of flying. With the cost per person to travel being so much less, you'll have more to spend on park tickets and experiences.
There are more amusement parks than just Disney Parks, and they are quite easy to add to the same trip plan. Also, if you're not on one of the coasts, there are some pretty epic theme parks in the Midwest and Texas (Texas National Parks are cool too!).
These clusters can be added to the same trips if you're looking for non-stop park fun:
Southern California:  Disneyland and California Adventure, Universal Studios Hollywood, Knott's Berry Farm, Six Flags Magic Mountain, Legoland California
Florida Fun:  Universal Studios and Islands of Adventure, Walt Disney World (four parks), Busch Gardens (Tampa), Legoland Florida
East Coast Parks: Six Flags Great Adventure (NJ), Hershey Park (PA), Cedar Point and King's Island (OH), loop back to Busch Gardens Williamsburg (VA)
Everyone has a different goal with family vacations, so if amusement parks are your thing go fot it! To ensure that nobody gets burned out or suffers from roller coaster fatigue, be sure to mix in some relaxation or other sorts of nature or culture into the trip.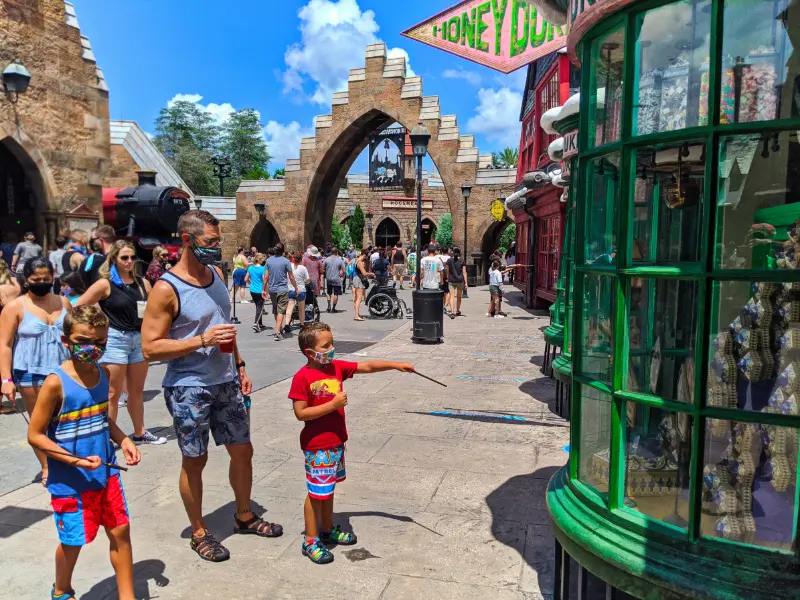 Digging into History
Like with the Historic Route road trip themes discussed in the Solo Travel section, digging into history with kids can be a mixed bag. Some kids get so into it and others could care less. We've discovered some key things to make historic travel family friendly.
When you're planning an historic trip, look for opportunities to take part in living history or reenactments. This is a great way to generate interest and give context to the history everyone is learning about. Depending on the age of the kids, sometimes you can even be involved in different historic activities.
Another way to approach a trip through history is by looking through the lens of current or recent history. While there may not be designated trails to follow, you can make requests in advance to visit the National or State Capitol buildings and, in some cases, even get to watch history be made on the floor of the senate or house.
Every family is different and will have a different take on how to plan a history themed trip, and it very well may not be for everyone. In any case, a little bit of research goes a long way and making a learning experience from family vacation is always a good idea.
Suggested Destinations:  Virginia's Historic Triangle, Washington DC, Civil Rights in Alabama, El Camino Real (CA), Lewis and Clark Trail (MO -> OR)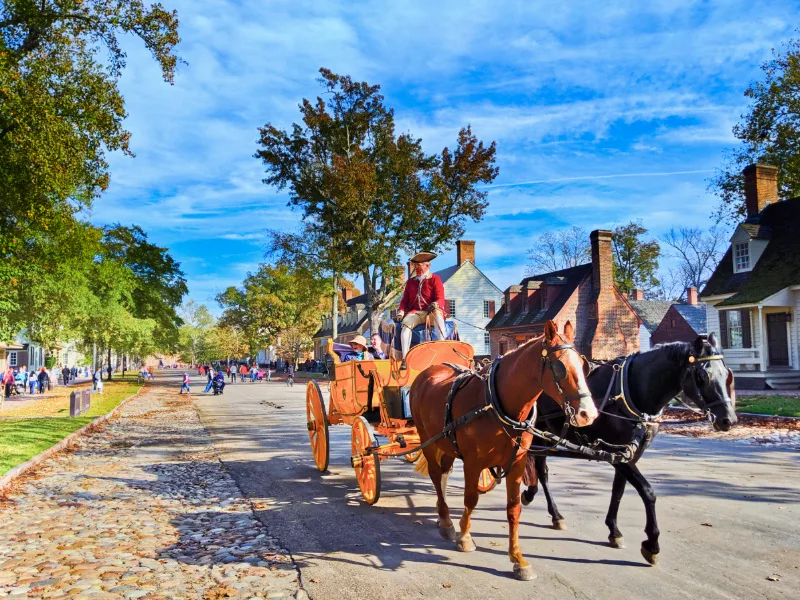 Science and Dinosaurs
"Geology rocks!" That will forever be my favorite dad joke. And I use it everyday, even when we're at home. North America has some really fascinating places to explore when it comes to geology. 
Yellowstone really does live up to the hype and yes, it really is a trip that you should plan with your family at some point. You've got 18 summers with kids, I'm sure that at least one of those could include a road trip to Wyoming. And Yellowstone National Park really is more than its incredible geology, and you can even plan to stay at the Old Faithful Inn RIGHT NEXT TO the geysers. The wildlife and seeing scientific methods at work with the reintroduction of wolves, being able to observe weather patterns in one afternoon, observing the water cycle through geysers… So much science, so little time!
---
Check out our complete guide to everything Yellowstone National Park here!
---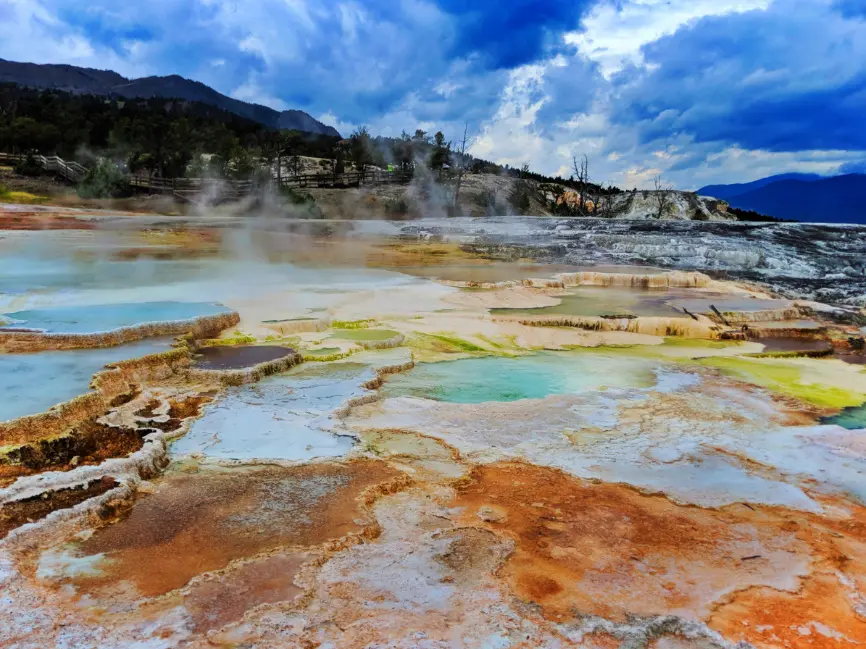 Another incredible place to observe science is Central Florida. Most people think of Florida and being nothing but beaches and theme parks. And while those are elements of the Sunshine State, the true gems are the fresh water springs. Florida has over 1000 freshwater springs. Some are located in city parks or state parks, while others are on private property with camping all around them. Their consistent water temperatures are home to thousands of manatees in the winter months, and kayakers and alligators in the summer months.
If you've not noticed, there are lots of road trip themes that venture through Upstate New York. There is science to behold up in the Fingerlakes region with more than 50 significant waterfalls. From Watkins Glen State Park to High Falls in the middle of the city of Rochester, you can visit several waterfalls each day, hiking or strolling, observing erosion and wildlife with every step.
For one more really cool, really fun idea, consider a dinosaur themed road trip. Believe it or not there are quite a few places around the USA with quite the concentration of fossils. Utah and Montana come to mind to witness active dig sites, but did you know that Ohio and Oregon are known for their fossil deposits too? Even Los Angeles has an incredible active dig site DIRECTLY IN THE CITY.
Suggested Destinations:  Central Montana, Eastern Oregon, Ohio and Indiana, Denver Area (CO)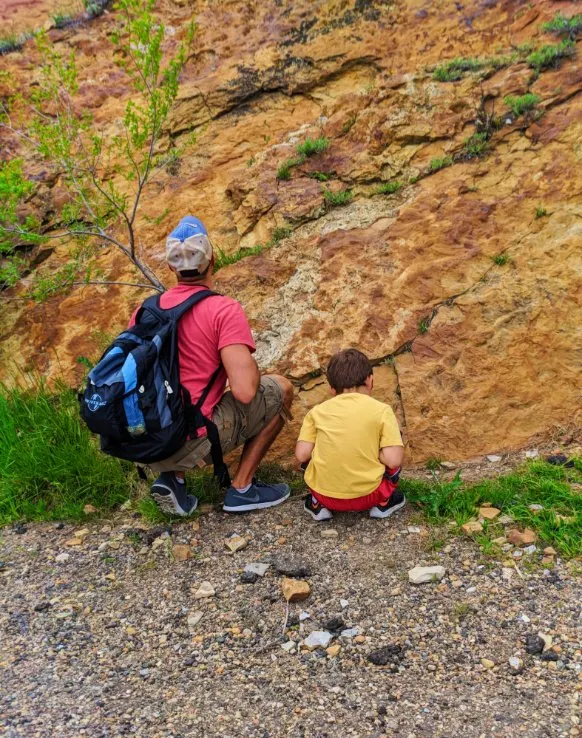 Favorite Family Road Trip Theme Ever:  Epic Towering Trees
I can't even count how many road trips we've done as a family, but I can tell you which was my favorite. We went with the theme of Epic Towering Trees in the Mountain National Parks. Living on the West Coast evergreens are all around. These include Douglas fir forests in Washington, pines in Oregon, and sequoias and redwoods in California.
We made the trek to Sequoia National Park in the late spring, expecting hot days and unforgettable hikes among the sequoias. What we experienced was an impromptu blizzard and unpassable trails. We waited it out though and got to enjoy the vibrant red sequoia trees against the fresh snow. In Kings Canyon National Park we had the same thing. Walking through fallen tree tunnels, tromping through slush while groves of trees, so epic that they all have names, towered above us.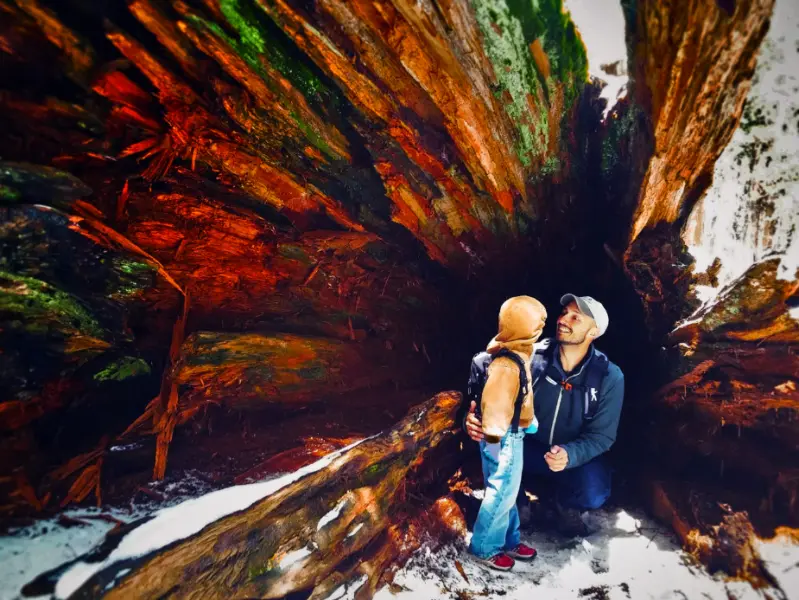 We continued onto Yosemite National Park, which is well known for its sheer granite cliffs, but also for its own groves of sequoias. Visiting the trees and then seeking out our own quiet side of the park, in the Hetch Hetchy Valley, we enjoyed the best of both worlds: giant forests and raging waterfalls.
From there, we hit the coast. Just out of San Francisco we came to Muir Woods National Monument. Talk about epic trees! Wow, so epic it felt like we were on the forest moon of Endor. Wait, what? Yes, these forests were home to the Ewoks and were the filming location for Return of the Jedi. We mixed a Star Wars movie theme into our tree theme. Genius, if I say so myself.
After some time exploring the Bay Area National Parks and trees, we continued up the coast, eventually landing in Redwoods National and State Parks. Too long in the mountains was wearing on us "coasties" so getting to the redwoods that basically grow from the beach up into the hills was refreshing.
Besides the incredible groves of trees and ample hiking opportunities, we found some picturesque small towns to explore. Bodega Bay, where they filmed The Birds, Eureka and its colorful Victorians and Fort Bragg with its beach culture made for an incredible finish to our trip. We got to visit lighthouses, eat our way up the California coast (FYI: mashed potato cones, instead of ice cream, with gravy are a thing).
We rounded out our Epic Towering Trees road trip with a stay in a log cabin chateau. At Oregon Caves National Monument, instead of having a National Park lodge like most other parks, it has a chateau built from roughly hewn logs. As if staying in the most rustic accommodations wasn't enough, the Oregon Caves were right outside our door and were perfect for exploring with kids.
Can you see why this is my favorite family road trip we've ever done? Such a mix of sights and activities, and all of it on one itinerary. In retrospect, we could've broken this trip up into three separate adventures, but if you're going to go epic, go really epic with the road trip.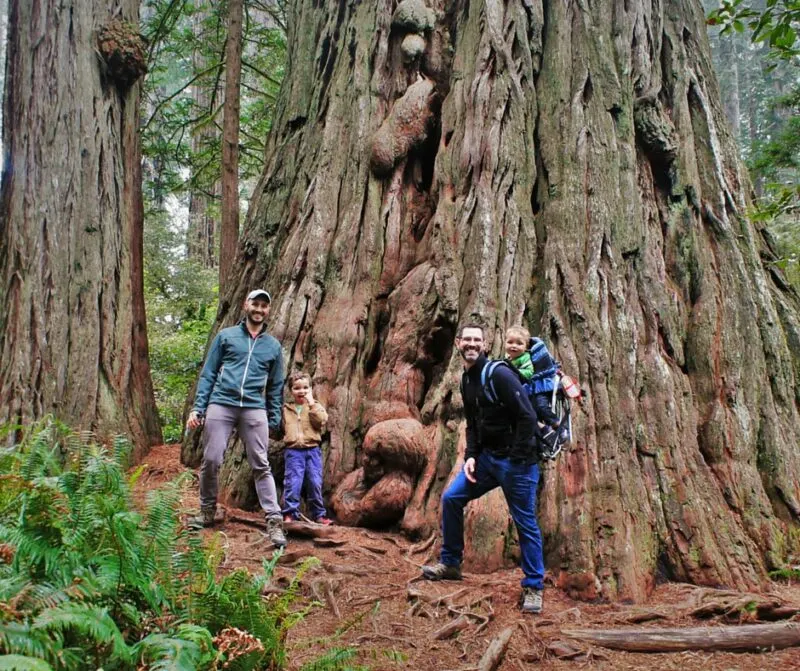 Getting Kids Involved in Travel Planning
I actually get a lot of questions about having the kids help us plan our vacations and road trips. Yes, our boys (6 + 9 years old) have opinions and interests and it's extremely important that we consider those when vacation planning (even when it means we're taking beach trips all the time). The best road trips will no doubt have lots of points of interest, but some will be more exciting than others depending on your family. We've certainly had some great ones… and some duds.
Get my book The Ultimate Travel Journal For Kids to add to the fun!
If you've got kids, you have an opportunity to show them that you value their opinions and interests by getting them involved with planning a trip. We like to use travel books or multi page atlases to have the kids to browse through. We've done this for a few years now where each kid picks a trip or some sights they think would be the most interesting to them. As we schedule future travel, we incorporate their requests and sometimes even let them pick the destination outright.
Of course, as an adult you have to keep in mind things like budgets and your life calendar, but empowering kids to share what drives them and inspires their minds will launch incredible, meaningful road trips they'll remember long into adulthood.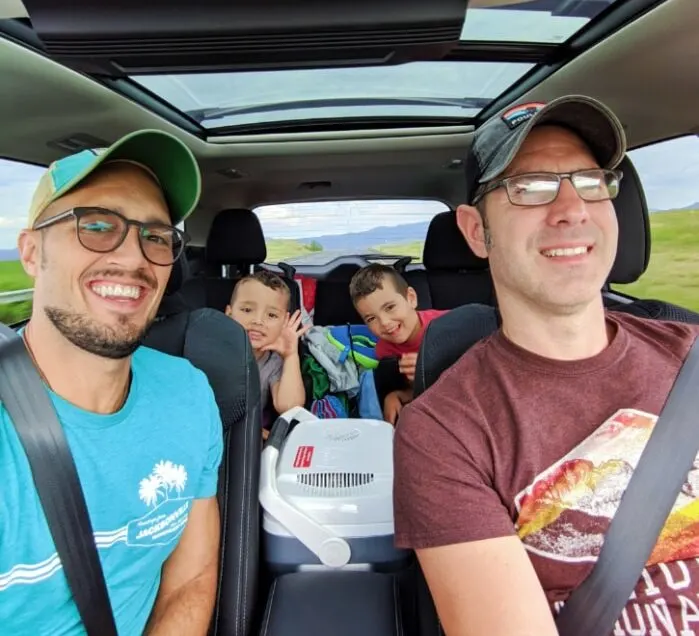 If you have any questions or additional road trip theme suggestions, send us a note or leave a comment. We're always looking for great new ways to plan trips for our family!