By now you know how much fun we've had through the years in Disneyland and Walt Disney World, and now especially with our kids in the Parks. Both Disneyland and Disney's California Adventure are loaded with fun experiences, but it really is smart to prep for a visit to either spot. California Adventure with kids is non-stop fun (and perfect for adults too!).
So you're visiting the Disneyland Resort with the fam. Awesome. If you've only got one day, do Disneyland. If you have two days or more, you'll for sure have to spend time in California Adventure with kids. It's a really fascinating park highlighting the many aspects of California, but then it's also totally Disney with seamless integration of everyone's favorite characters and theming. Here's how we recommend approaching California Adventure with kids.
Note: don't forget to get your Disneyland tickets before you arrive… But also know that while the Coronavirus pandemic is still a top concern, park tickets aren't available for purchase. (We'll update THE MOMENT the are).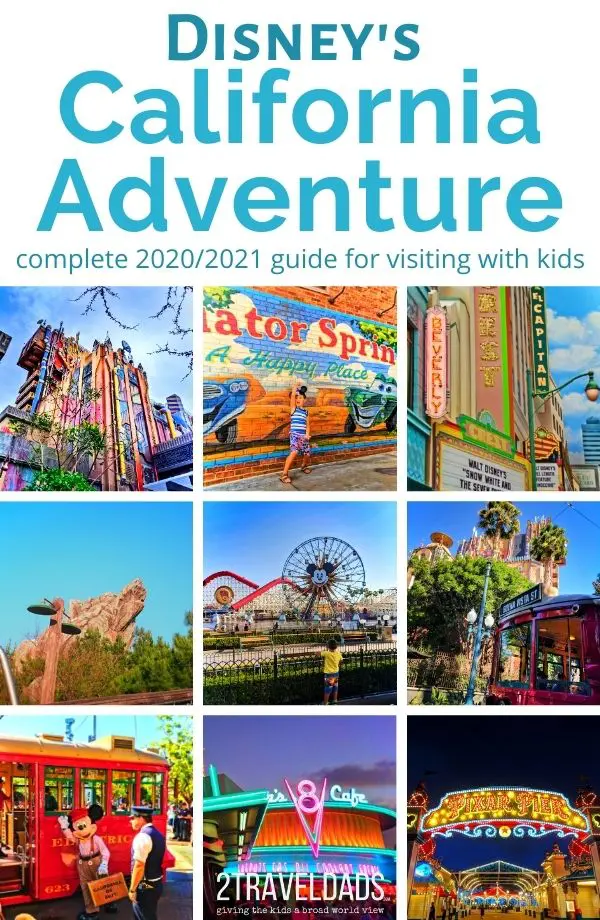 Priorities in California Adventure with kids
Just like we said with planning a day in Disneyland it's helpful to plan and prioritize your time in California Adventure with kids. You only have so much time in a day and California Adventure isn't open for all of your waking hours. If you had a tough time deciding between Disneyland and Legoland, or once there Disneyland and California Adventure, you'll want to be sure your visit is really as wonderful as possible.
Picking attractions for kids
We've found that California Adventure with kids is most fun when you start your time there with a totally realistic expectation about the types of rides you'll get to do. We were just there with a 5 and 8 year old, and although tall enough for almost everything, not everything was a good idea for both of them. Example: when we did the Cars 3 Premiere and had an exclusive chance to experience Cars Land with very few people, we took advantage and did Radiator Springs Racers with our oldest at the time and apparently the speeds and overall racetrack experience was just beyond his enjoyment level. Now that both boys are older, they love it.
A year or two can make a huge difference in how much kids enjoy different attractions.
Another thing to consider is that even the silliest rides are going to be more fun than you might expect. As an adult riding a children's ride I have to say that I always enjoy them, if nothing else but for the happiness of watching the kids have a blast. Even with older kids, don't pass off what seem like little kid rides as ones they won't want to do.
Tip: for the big ticket attractions, leverage the FASTPASS / MaxPass system and pay close attention to the time noted on the pass for when you'll have another FASTPASS available. This'll help you prioritize and plan your day.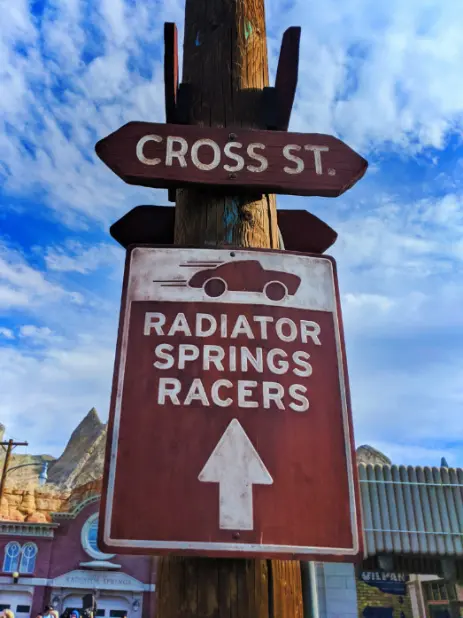 Planning for entertainment
California Adventure has a lot of entertainment options in terms of shows and parades. Stage shows abound, which is actually super cool and also something to plan for. On Buena Vista Street you'll find jazz performers (including Mickey Mouse). Within Hollywood Land there are superheroes on stage, or Frozen live in the Hyperion theater. Paradise Pier is home to the World of Color as it overtakes the lagoon each night.
Note: despite how much time we've spent at the Disneyland Resort over the years, we've only been able to catch the World of Color once because we always prioritize other parades or fireworks over it. We finally made a plan to watch it and it was incredible. We should've prioritized it long ago.
The entertainment highlight for us when we do California Adventure with kids is usually the Pixar Play Parade. Showcasing the characters of Finding Nemo and Finding Dori, Toy Story movies, Monsters Inc, the Incredibles, and Cars films, this was right up our kids' alley. True, shows and parade change or leave and return to the Parks, but being aware of what's available during your visit can really help you prioritize what you all want to experience.
Note: when the parks reopen following the Coronoavirus pandemic, shows and parades may be very different or many not happen initially. We look forward to when they do run on a regular schedule again.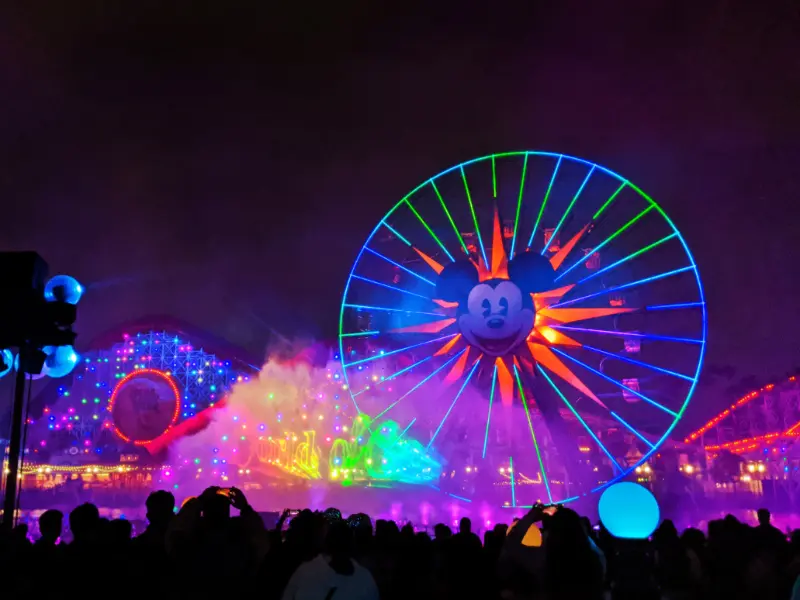 Parades and World of Color vs Disneyland shows
Like I said, we have only seen the World of Color once, and this is why: we always aim for the shows that could be cancelled if the weather turns. If we have the chance to catch the fireworks in Disneyland because it's not windy or raining, we'll do that. If Fantasmic is available due to the day of the week we're there, we'll pick that over a show that happens more frequently. If there's a limited engagement for a parade or a special event, that'll take priority, such as the limited time return of the Main Street Electrical Parade.
It's all about prioritizing and what your family will enjoy more. And any parades or shows are included in your park tickets, so enjoy as many as you can!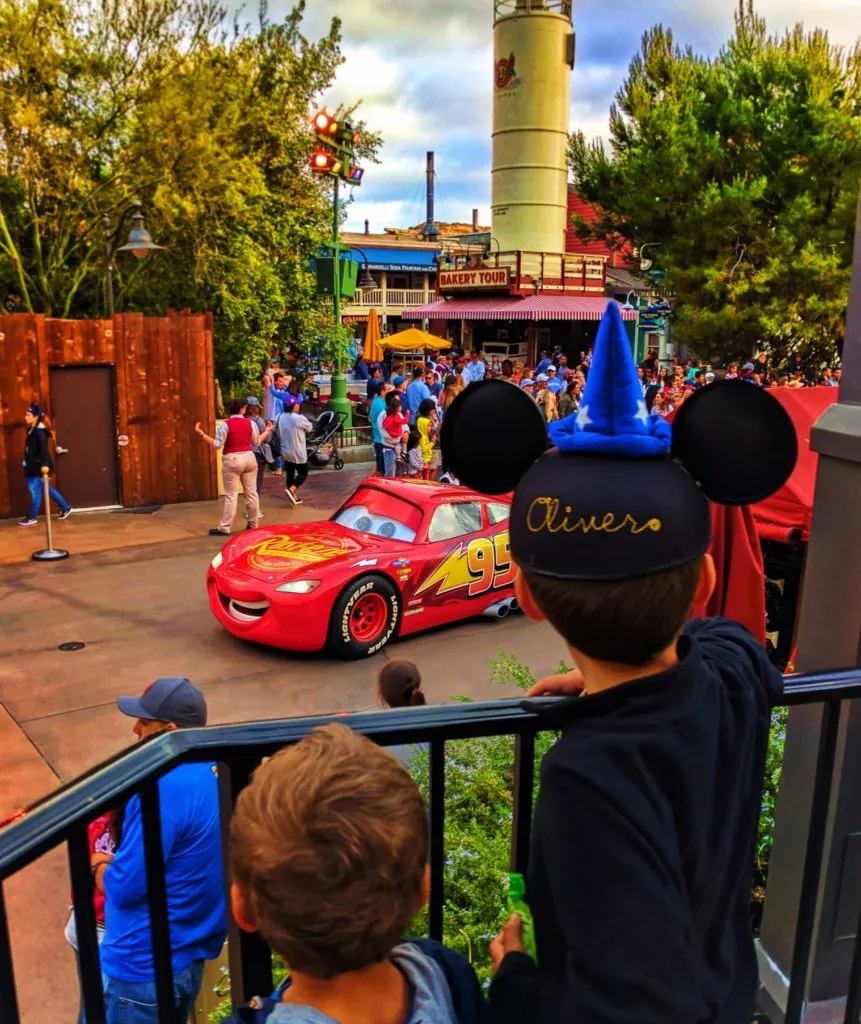 Family Guide to California Adventure with kids
We have hundreds of hours of experience in Disney's California Adventure, so know that our tips are coming from that experience and not just what everybody else loves. We like to enjoy the Park, not just do as much as we can as quickly as we can.
Hollywood Land
Over the years Hollywood Land has changed so much. It's a must visit when you do California Adventure with kids. Hollywood Boulevard may not be that awesome to little ones, but there are great dining options along the way as well as cool attractions relating to animation and movie production. Animation Academy is really wonderful!
The big ticket items in Hollywood Land are Monsters Inc and Hollywood Tower of… wait: Guardians of the Galaxy: Mission Breakout. Monsters is fun if you're a fan of the movie and kids LOVE it. Guardians is a little different. Just like the Tower of Terror was scary for it's random elevator drops, Guardians is droppy and freaky, but now with all your favorite 70s music hits! It's not one little kids are going to dig necessarily, but if you've got a tall child who's brave, why not try it out.
Our oldest did it for the first time as an 8 year old and though Guaridians of the Galaxy: Mission Breakout is one of the best rides in Disney's California Adventure park, if not all of Disneyland.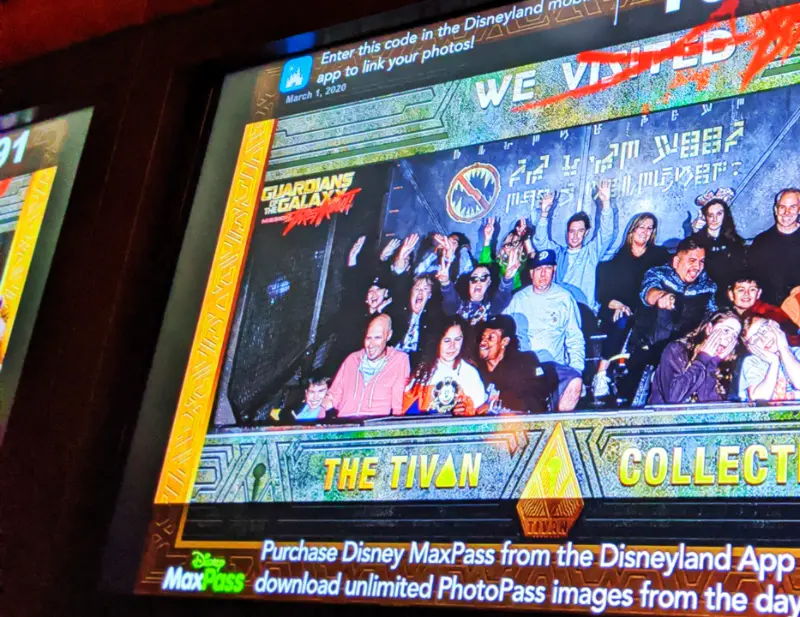 The biggest hit for our whole family in Hollywood Land is Turtle Talk with Crush. Who doesn't love Finding Nemo? So, you go into the theater and sit on the ground… and somehow or another Crush, the green see turtle, swims up and completely engages with the audience. It's weird and so cool!
Characters to meet in the Hollywood Land area
Kids who are into superheros are going to be super stoked in Hollywood Land. From Spiderman to Captain America, Gamora from Guardians to Queen Elsa… because she's kind of a superhero. Also, there's a great assortment of random other Disney friends to meet.
Note: as Disney's California Adventure park reopens after the Coronavirus pandemic, character meet and greets will probably look very different. Check out our review of Walt Disney World During COVID-19 to see how the Florida parks have been handling these close interactions.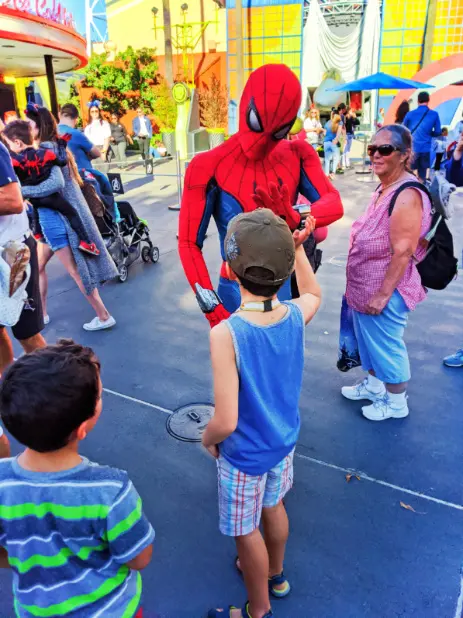 Bug Land – RETIRED
Bug Land WAS the spot that was, I'm sure, created with parents in mind. The over-sized cloverleaf shade structures and the subtle bug sounds made it a parental paradise, and then the rides were pleasant and mostly silly. The highlight though was the 4-D show, It's Tough to Be a Bug. We will forever miss Bug Land, but are SO EXCITED for the new Marvel Avengers Campus (opening in 2021).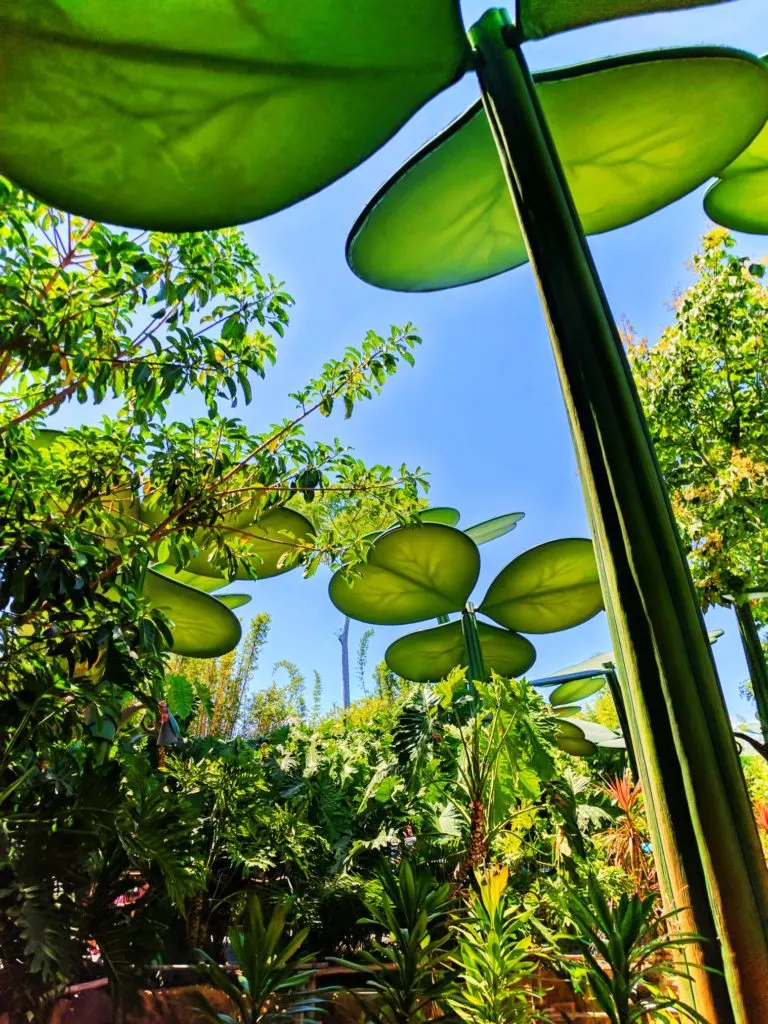 Opened 2022: Marvel Avengers Campus
Disneyland is always changing and with the retirement of Bug Land comes a new land: the MARVEL Avengers Campus. In addition to there being, no doubt, some incredible character interactions (Dr. Strange!!!), there's slated to be a pretty amazing Spiderman attraction. As the new Avengers Campus opens and grows, no doubt there will be expanded attractions or interactions, but at this time things are still pretty well under wraps.
Cars Land: as cool as Star Wars Galaxy's Edge
That's right, I said it. Cars Land really is as cool and fascinating as Star Wars: Galaxy's Edge. I know, they might not seem comparable, but both lands do an amazing job at transporting you into the movies you know and love. So impressive. Cars Land is our favorite land to visit as a family.
We got to have a super special experience in Cars Land when we did the unforgettable Cars 3 Premiere. That was the first time the kids had visited Radiator Springs and it was seriously cool.
There are three primary attractions in Cars Land: Mater's Junkyard Jamboree, Luigi's Rollickin' Roadsters, and Radiator Springs Racers. The first two are great for any age, but the last, the Racers, is a big kid ride. Initially, our oldest was tall enough to ride, but the speed was a bit much for him. He loved the slow parts and seeing his favorite Cars characters, but at the end was insistent that he didn't like the ride because it was too fast. Now, the boys are 5 and 8 and they both LOVE Radiator Springs Racers.
Tip: Flo's V8 Cafe is some of our favorite dining in either of the Disney Parks. Great selection for all kinds of tastes and even their allergen-free menu was great.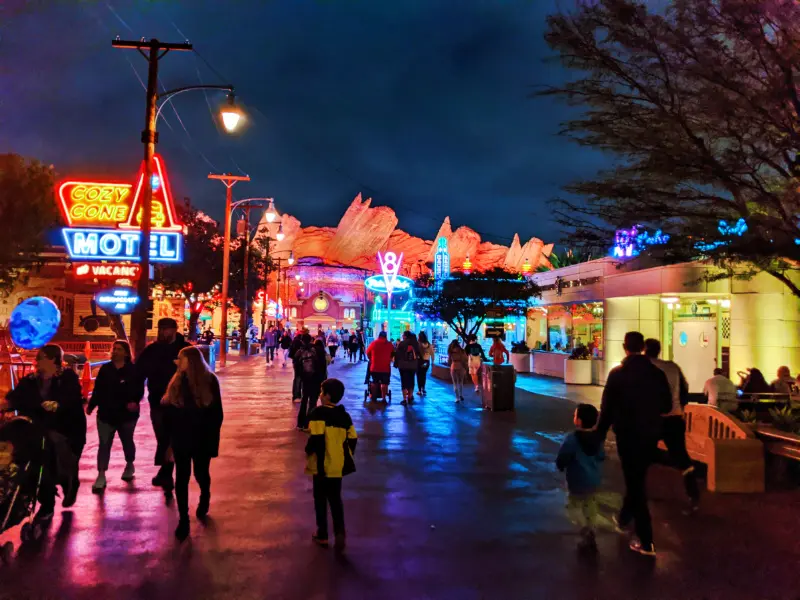 Characters to meet in Cars Land
No trip into Disney's California Adventure park is complete without meeting Lightning McQueen or Mater. Now there are even more Cars friends to meet, including Cruz Ramirez, Red and Jackson Storm. We loved seeking out our favorite friends.
Note: don't touch the cars unless their cast member hosts say you can. Just like you wouldn't randomly poke a stranger in the face, the Cars don't like it either.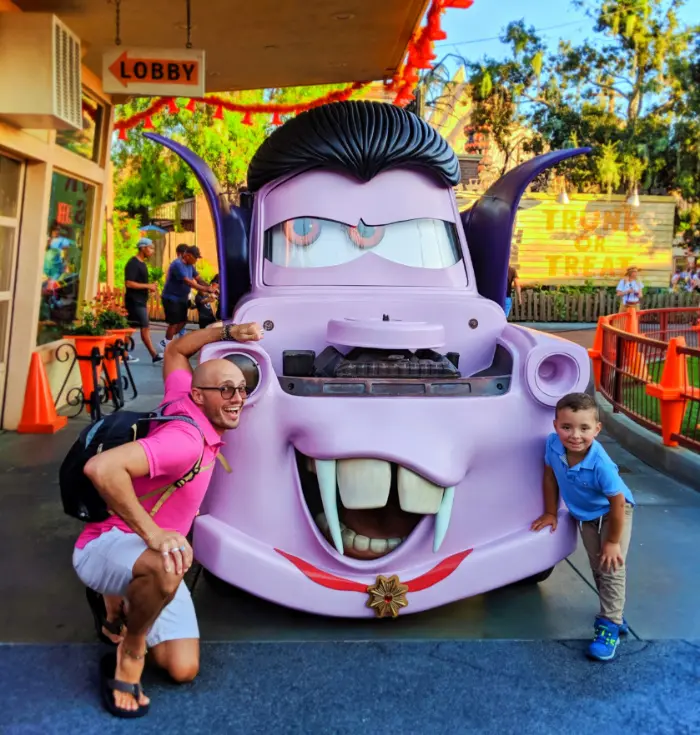 Pixar Pier, formerly Paradise Pier
Pixar Pier is a huge land. It goes from the Palace of Fine Arts in the San Francisco area to the Wharf and then all around the lagoon. A large part of the Pixar Pier has many of your standard carnival/pier style rides, but it's also got some wonderfully Disney/Pixar attractions.
The main attraction of Pixar Pier is the Incredicoaster (formerly California Screamin'). While the Incredicoaster isn't as intense as some of the roller coasters you'll experience in a Six Flags theme park, it really packs a punch for a Disney coaster. Getting to zoom through Incredibles scenes and do a full loop is a blast, and truthfully if you have a kiddo that is nervous to try a roller coaster, the Incredicoaster is perfect for easing them into future thrill rides.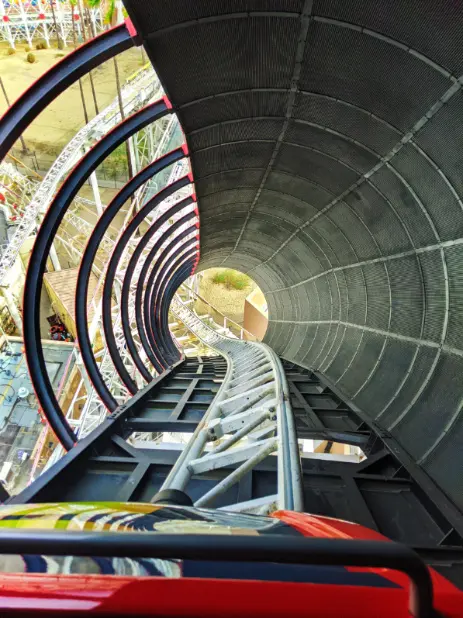 Toy Story Midway Mania is also a really great ride with kids. It's like an over-lifesized arcade game that you're in and it's all kinds of midway games that you normally could never win at in a pier setting… but here you can! And the 3D factor of it is also fun.
Tip: another attraction in the Paradise Pier area is Mickey's Fun Wheel. It's huge for a ferris wheel and is worth the wait if it's 20 minutes or less. ALWAYS choose the line for the cars that swing. So much more fun.
One more Pixar themed attraction to hit up is the Emotional Whirlwind. Based on the film Inside Out twirling around, thinking about kids growing up and being happy and sad and emotional, it's fun but listening to the dialogue in the queue while you wait for your turn on the attraction tugs at your heart strings.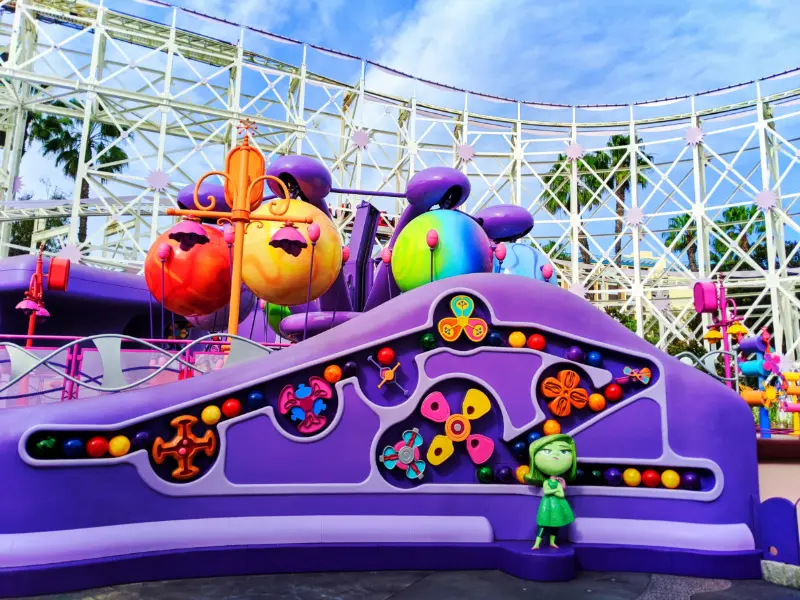 Grizzly Peak, San Francisco and Rustic California
We'll say this now: do Grizzly River Run and be cool with getting soaked. You'll get soaked and it's fine and fun. California Adventure with kids isn't complete without taking them rafting and watching the crazy fun they have. If you're littles aren't big enough for it yet though, you'll have to make the most of watching others getting splashed.
Soarin' Around the World is another fun experience in the Grizzly Peak area. What used to be Soarin' Over California, the concept stayed the same but now you get an awesome IMAX-style adventure as you fly all over the world, feet dangling as you soar. Really fun.
Note: the two main attractions in the Grizzly Peak area have height restrictions, so if you're visiting California Adventure with kids smaller than 42" tall you'll not be able to take them on these rides.
Tip: if you've got a few adults and also a child who's too small to ride, ask a cast member about doing rider-switch to handoff the little ones so big kids (aka adults) can still do some of the more fun stuff.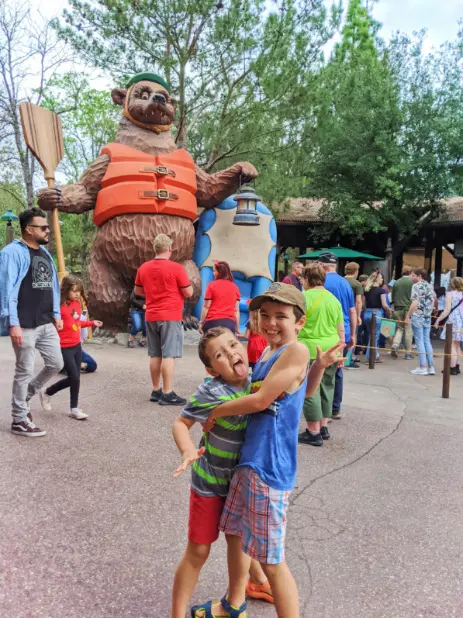 Also not to miss in the San Francisco area is the Little Mermaid ride, which is one of the coolest animatronic ones the Parks. Officially called Under the Sea: Journey of the Littler Mermaid, it's usually a quick wait and a great break from the sun on a hot day.
Staying at the Grand Californian Hotel
We've been very fortunate to get to stay at Disney's Grand Californian Hotel several times. We have a few ideas for where to stay when you visit the Disneyland Resort, but if you are able to stay at the Grand, here are some perks to it.
The rooms are very nice, some with a flip out twin bed in addition to two queens (and of course there are larger rooms). All rooms have a balcony, varying in size, and are themed with subtle hints of Chip and Dale and also Bambi. It's very comfortable and great for a family.
Benefits of Staying at the Grand Californian Hotel
Guests staying at Disney's Grand Californian Hotel have their own security line for getting into Downtown Disney as well as direct access into California Adventure. It's wonderfully convenient. An option to add to your reservation at the Grand is Craftsman's Club access (depending on availability). They've got you set for breakfast, lunch, dinner, snacks and dessert, as well as fireworks viewing from their balcony, complete with music.
And it's not like you'll want to be hanging out at your hotel when you've got Disneyland right outside your door, but if you do want to the pools at the Grand Californian are awesome. We enjoyed the water slides and shallow pool to break up our days a bit. They have life jackets for little kids in case they're not the best swimmers and if the pool is open, there are always lifeguards on duty.
Staying at Disney's Grand Californian is really a treat if you have it in your budget. There are lots of other great Good Neighbor Hotels for you to choose from though, so don't think that your experience at Disneyland or California Adventure with kids must including staying on property; it's just nice if you can.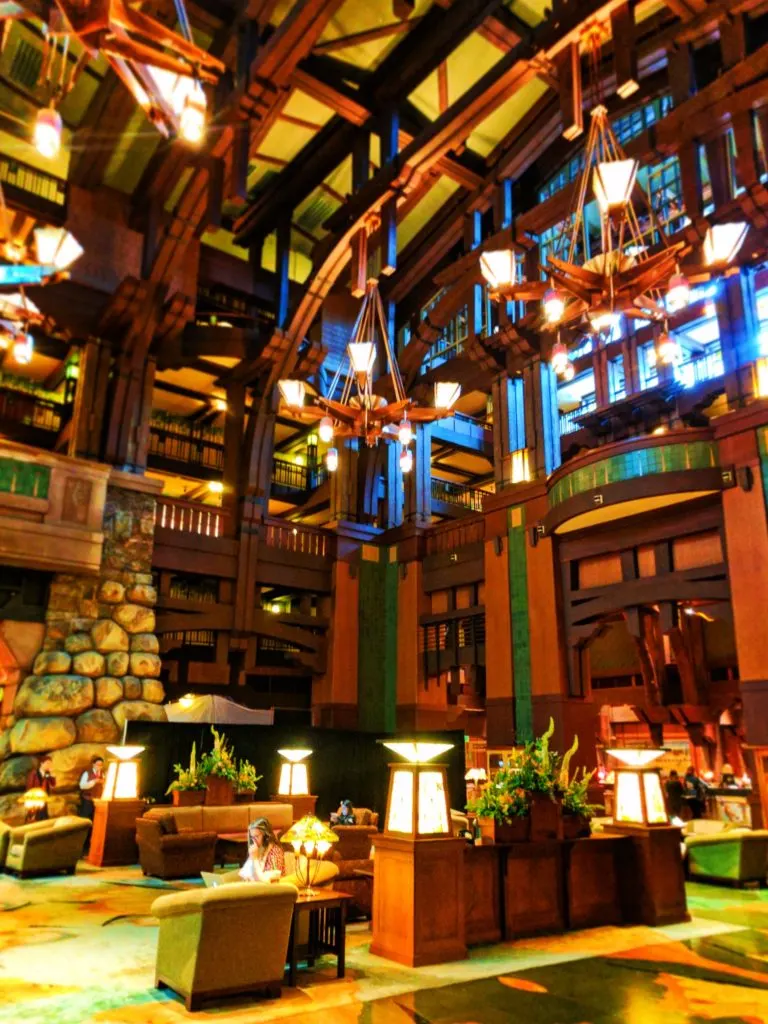 Now, doesn't it sound awesome to pack up the fam and head to SoCal for a Disneyland trip? You should feel good picking and planning what you want to spend your time doing. California Adventure with kids is super fun and if you're going to be doing Disneyland for more than one day it's totally worth your time. Go, have fun, meet characters and then tell us what your favorite memories are!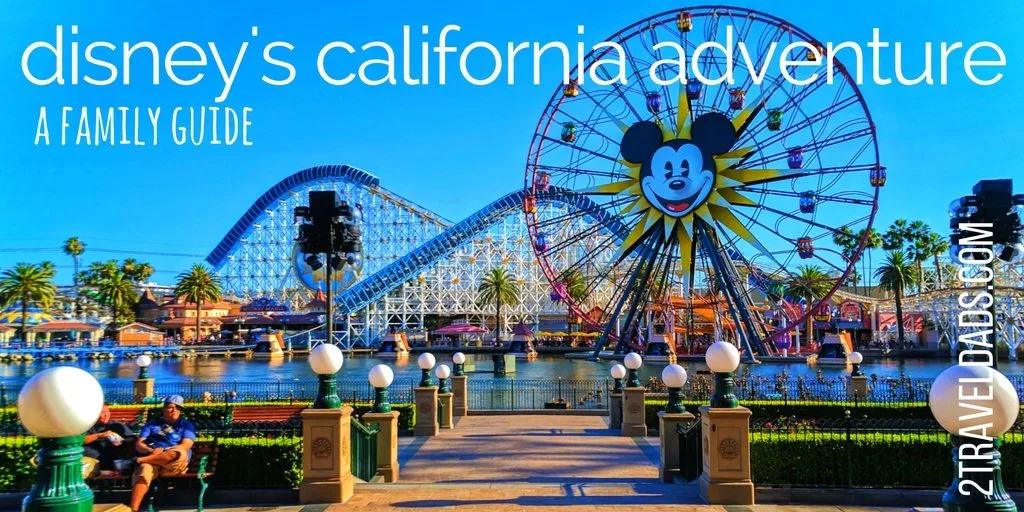 And feel free to pin this for later when it's time to plan your own trip to Disney's California Adventure!