Florida is full of fun and relaxation. If you've not explored beyond the big cities like Orlando, Jacksonville or Miami, you might not know how diverse and chill it is.  Speaking of Miami (said Mee-ahh-mee), it's a completely different world when you head to the Gulf Coast from Miami and some of our favorite Florida weekend getaway ideas take you to the Gulf of Mexico.
The beaches abound and it's easy to get side-tracked by the sunshine. Having said that, let yourself get side-tracked! Add an easy weekend getaway from Miami next time you're in South Florida; you'll be glad you did and it'll feed the need for another Florida trip soon after.
Let's just start with a big tip:  if you're going on a cruise out of Florida, our weekend getaway ideas are easy to add to your cruise itinerary. Even sailing out of Port Canaveral, it's not difficult to drive across the dangly part of Florida to get to the Gulf Coast… and it will fee a world away.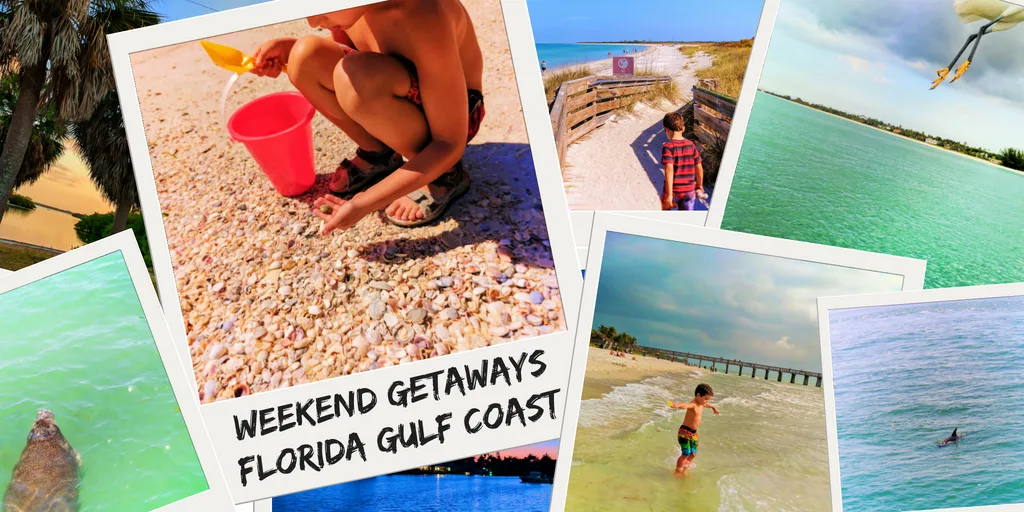 Top 3 Florida Weekend Getaway Ideas on the Gulf
So, seriously we could plot two months worth of Gulf Coast weekends and we'd still not scratch the surface. We've chose to focus on what's easiest out of Miami, Tampa or Orlando. All are great ideas and all are totally doable on short notice. Now, pick a Florida weekend getaway and have fun!
Tip: if you're looking beyond the Gulf Coast side, here are more small town Florida getaways.
Quiet weekend getaway to Naples, Florida
Naples, Florida was the first Florida weekend getaway we ever did out of Miami. Beach access is so easy from the downtown area and they have beach showers to keep kids sand-free when it's time to take a break from the sea. The Naples Pier is exactly what you'd want to find in a quiet Florida town: long, lazy and quietly stretching into the sunset, which is the perfect way to end a day there. Just from the pier we were able to watch dolphins and egrets playing. It was perfect! There are lots of fun things to do in Naples!
Note: the town of Naples did have some significant damage from Hurricane Ian, but they worked hard and fast to be able to reopen to tourism. While much of the town is operational, it may be different than what we've experienced in the past based on how businesses and attractions have been impacted.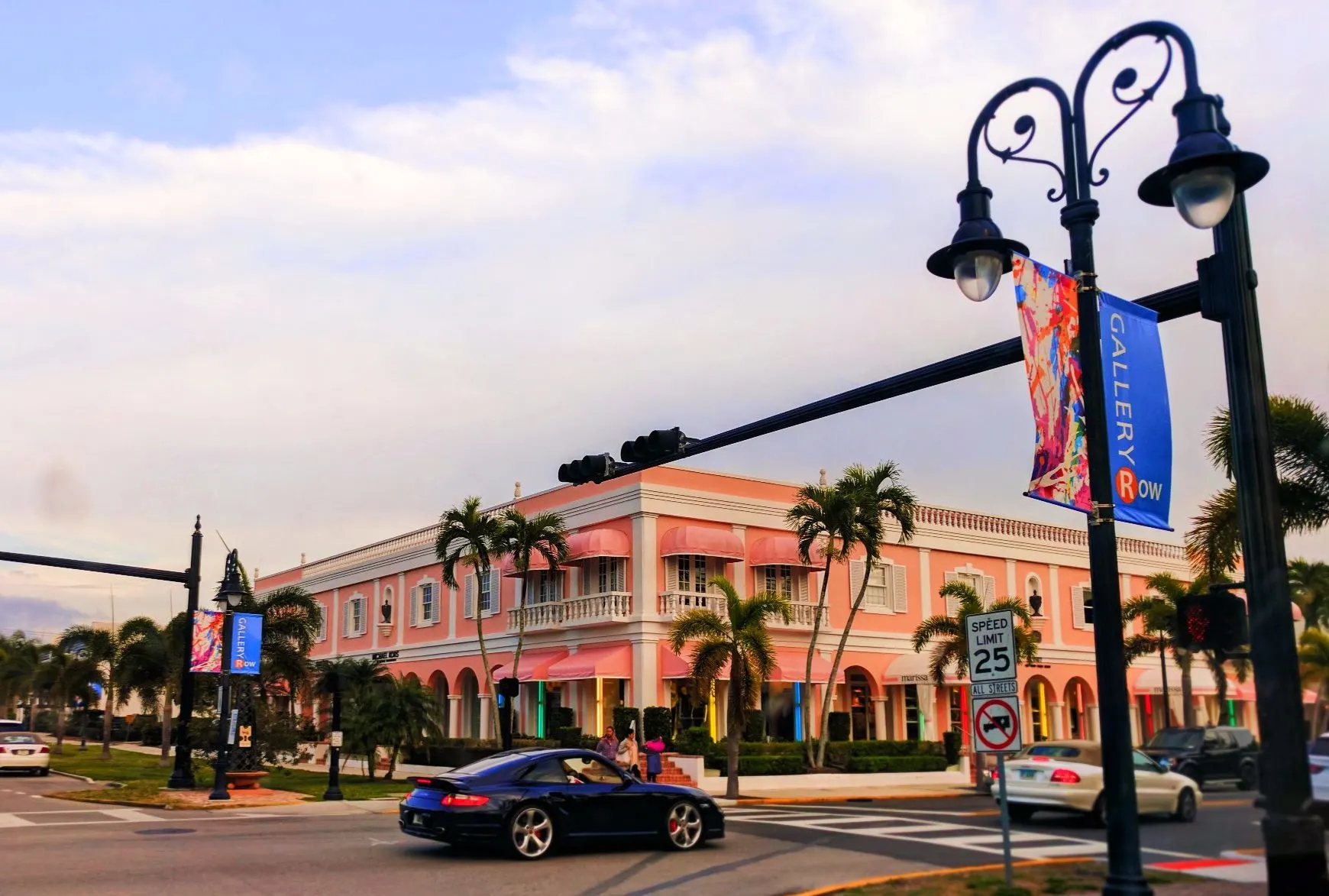 Naples is also a great place to be based for exploring Everglades National Park and Marco Island. Marco Island is a watery collection of beaches, neighborhoods, estuary reserve spaces and relaxing restaurants. Whether you're planning an easy weekend getaway from Miami with the kids or without, Naples is a complete break from the busy Florida lifestyle you'll find in the bigger cities.
Also easily accessible from Naples is Big Cypress National Preserve. You'll find that some aspects are very similar to the swamps of the Everglades, but Big Cypress is really great for seeing gators and crocs in close quarters, as well as boardwalk hiking through the cypress strands. Gosh, it's such a cool place and perfect for exploring on a weekend getaway from Miami.
Tip:  seek out vacation rentals when you're visiting beach towns. They book pretty far in advance for weekend stays, but if you're planning a short getaway mid-week you can usually get a great deal for a few nights.
Travel time:  about 2 hours from Miami, but allow for traffic if you're aligning your travel plans with the start of the weekend. Add a half hour if your heading to Naples from Tampa for your Florida weekend getaway.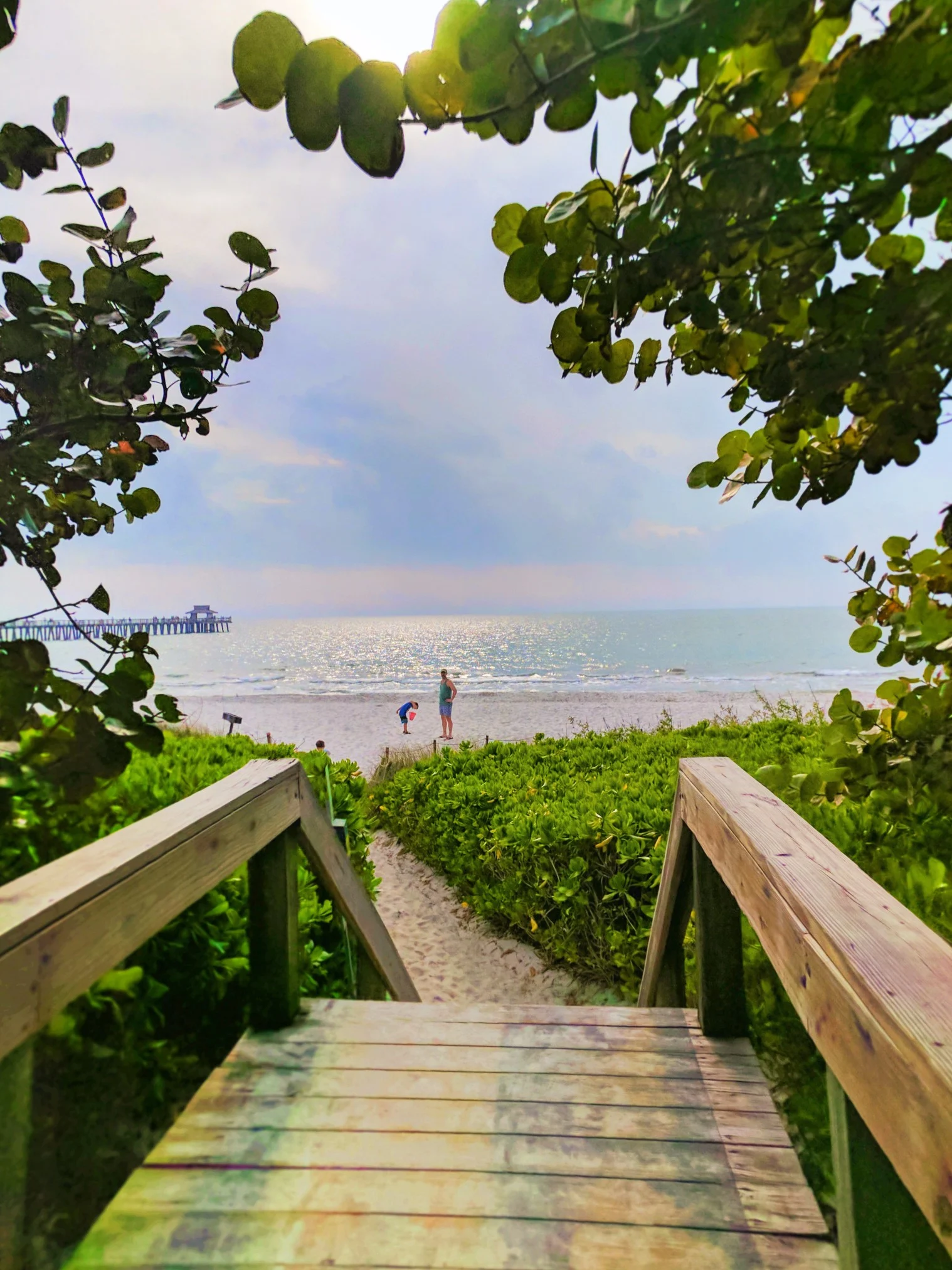 St Pete Beach: birds, dolphins and manatees
St Petersburg, or St Pete as Floridians call it, is a rather big city between Tampa Bay and the Gulf, but there are some smaller communities and sights to enjoy here too. For us, Fort De Soto in the Tierra Verde area was a slice of unique Florida heaven, and really gave us a bang for the drive time from Miami for the weekend.
Fort De Soto Park is home to mangrove forests, a wild bird refuge (roseate spoonbills!), decommissioned military bunkers, and miles of beaches perfect for a family or couples beach day. Oh, and the wildlife. Have you ever been swimming and accidentally bumped into a manatee? Or have you ever been standing on a peer surrounded by egrets while dolphins jump out of the water below you? We have, right here at Fort De Soto. It's a picturesque, nearly unknown Florida treasure.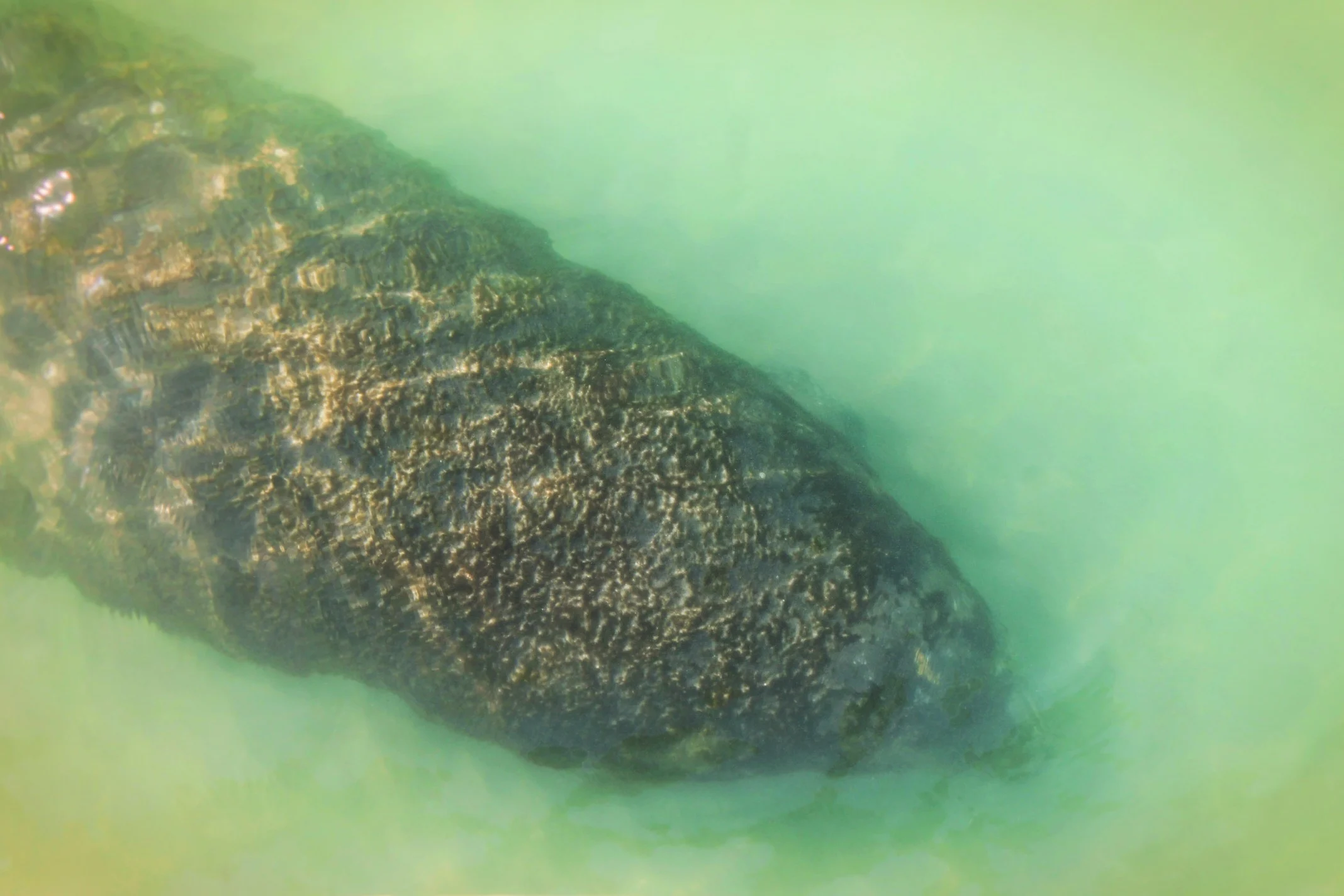 Another great activity on a weekend in St Pete Beach or Tampa is do go clear kayaking to the Shell Key Preserve. This guided kayaking experience is really beautiful and fun, showing a very different side of the world of Tampa Bay.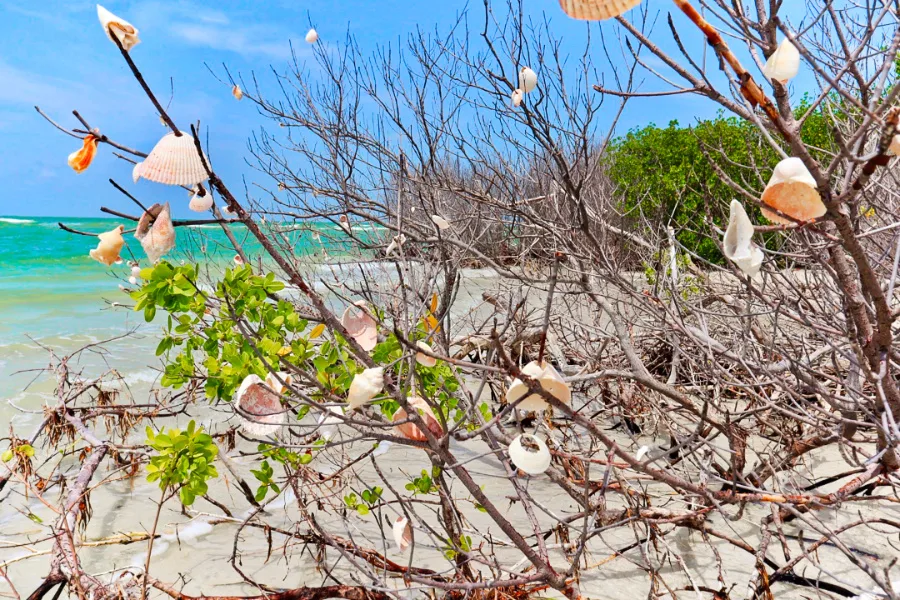 Travel plan: for unique Florida hotel experience, the historic Don Cesar Hotel in St Pete Beach is epic, loaded with vintage glamour, and of course, it's pink. There are also many private vacation rental options in St Pete or Tierra Verde.
Travel time:  about 4 hours from downtown Miami to St Pete Beach and surrounding areas. Score though from Tampa, as it's just over a half hour! Book it!!! Super easy Florida weekend getaway, for sure.
Going Greek in Tarpon Springs
Did you know that the largest Greek community in the USA is actually in Tarpon Springs, Florida? True Story. And you need to plan a weekend getaway to visit it! Miami is fun, but Tarpon Springs is quirky and cool.
We're all about mixing it up when it comes to food and making sure our kids will eat anything, so having a day a Greek food was just what the travel doctor ordered.  Tarpon Springs is a very unique town in that it grew and thrived due to the sponge industry, with a rich history in sponge diving. Weirdly cool, huh?
Today, Tarpon Springs is the perfect spot to eat your heart out, take a boat tour out into the Gulf of Mexico (dolphins anyone?), and you guessed it, buy some natural sponges.  Heads up though, if you go looking for the Scenic Route in Tarpon Springs, you'll find it fast. Due to the canals and bridges everywhere, getting off the beaten path in town is easy and you may just fall in love with this perfect slice of Greek America.  Other reasons to visit Tarpon Springs include beaches and bird watching, particularly for roseate spoonbills.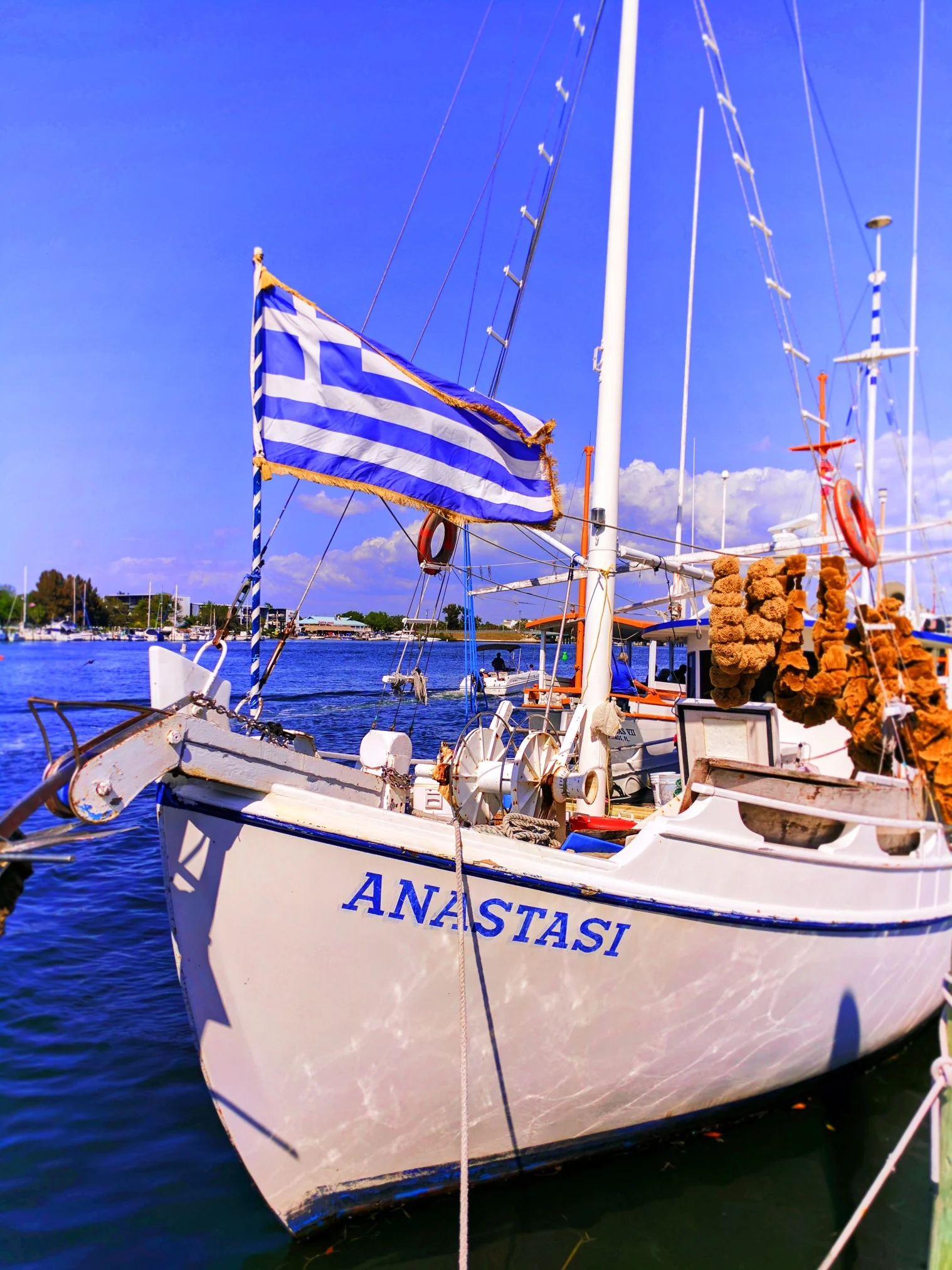 Also, beyond the super-Greek downtown area, you'll find a Venice-like neighborhood (with vacation rentals galore!) to explore and navigate through until you make it out to Fred Howard Park where you'll find picnic areas, beaches and water sport equipment you can rent by the day or hour. Ooh, and watch for manatees too, because you know, Florida Gulf Coast and all…
Travel plan: Tarpon Springs is a great day-stop between Orlando and St Pete.  Any day of the week the Greek neighborhood is lively and buzzing, and any time of day you may encounter any number of people dancing in the streets, but also spending a weekend is a stellar plan too.
Travel time:  4.5 hours drive from Miami to downtown Tarpon Springs. A longer but smooth drive for an easy Florida weekend getaway from Miami. And from Tampa, it's just 45 minutes; a short drive for a fun Florida weekend getaway.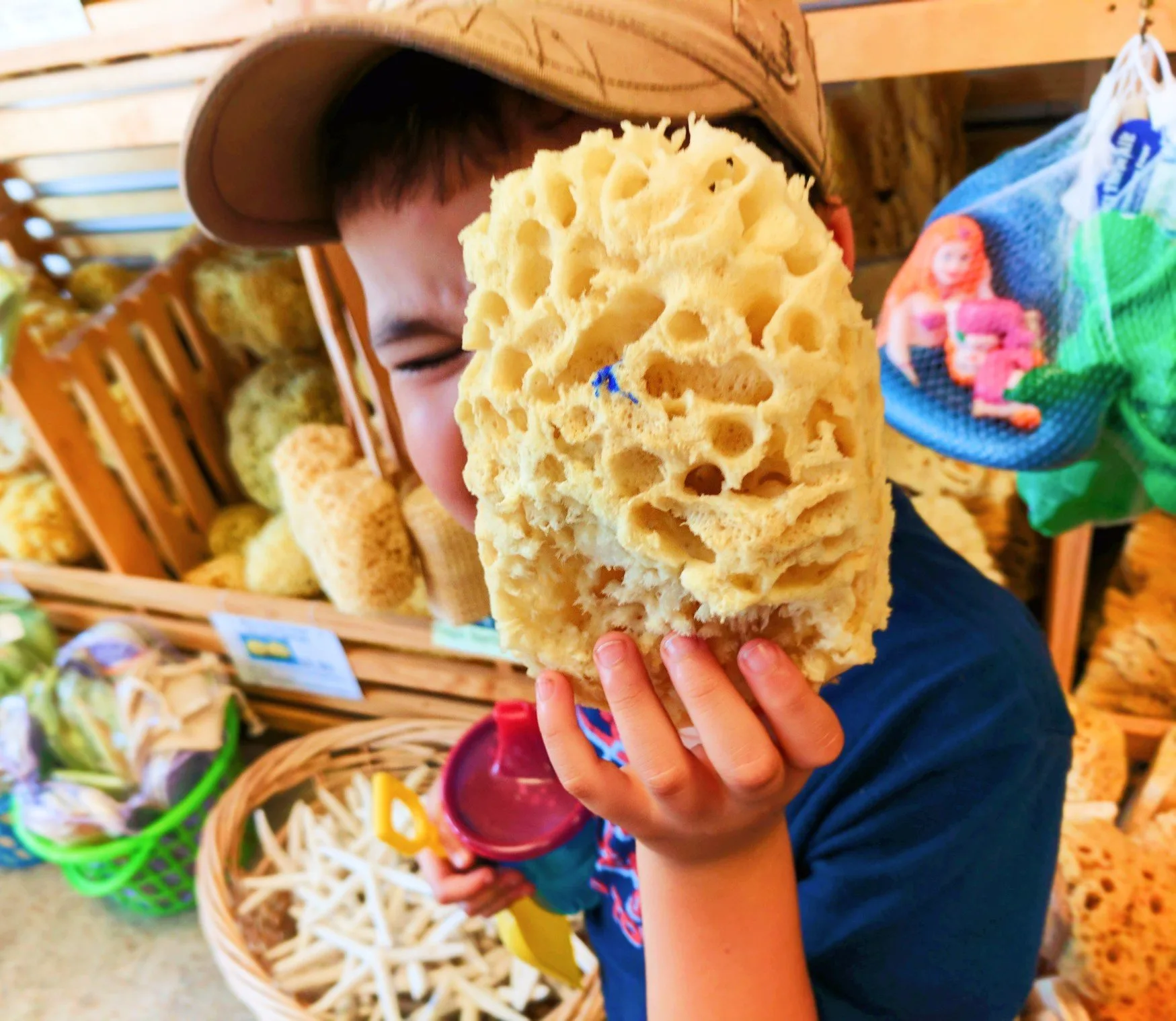 Other Florida weekend getaway ideas out of the Miami area include jaunts up to Daytona Beach or St Augustine, which are both really fun and relaxing for families or couples, or even camping. And if you're into camping, Tierra Verde, Rainbow Springs and Blue Springs are great ways to sleep out in nature if that's your things, but for the easiest weekend, plot out the chill Gulf Coast. Check into a nice hotel, relax, and discover what makes Florida so wonderful.
South Florida is full of so many easy day trips from Miami or weekend getaways to catch a different side of the Sunshine State. We moving here, we would visit Florida three or four times each year, so check back often to see what other great ideas and experiences we've had exploring around our home state of Florida!