Having been all over Florida and spent a lot of time in the Everglades and South Florida, I can say that there are so many things to do in Naples / Marco Island that it's one of the best areas to have a family vacation. We've done several Florida Gulf Coast road trips and the Paradise Coast (that's what they call Naples, Marco Island and the Everglades) is consistently fun and gorgeous.
As we share our favorite activities in Naples and Marco Island, remember that we're traveling with kids that have a variety of interests. They give us real-time feedback when we're playing tourist and help us decide what to share and not. They're just as much involved in having a fun trip as us parents are, so know that what we've picked for fun on the Paradise Coast has both kid and adult approval.
Note: Hurricane Ian was HARD on Naples and Marco Island. Both locations suffered a lot of damage and many businesses were either destroyed or hit hard. While recovery efforts for some have been swift, others didn't fare as well and it will take time to get back to normal, or to their new normal.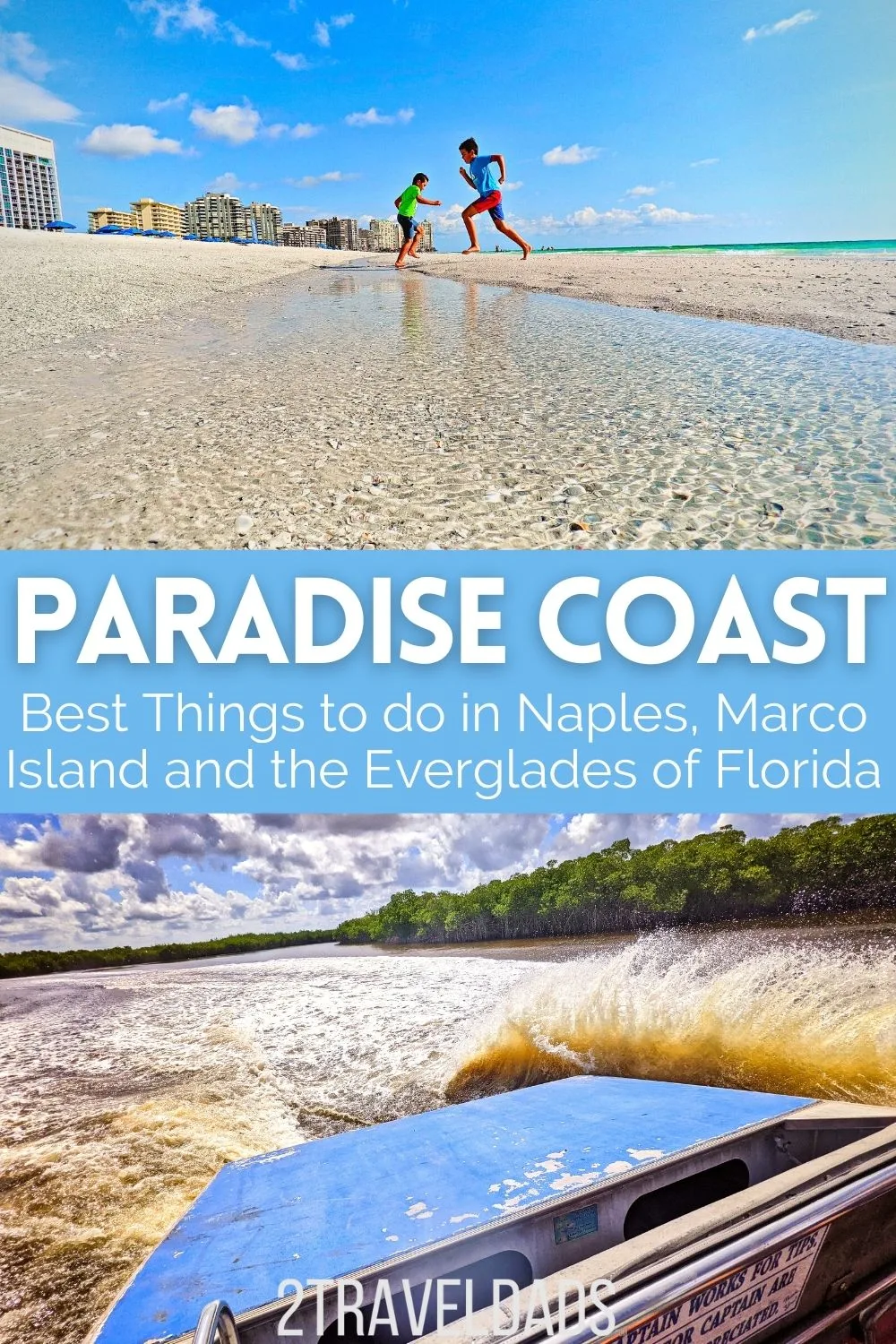 PS: we did partner with the destination, Paradise Coast, to explore as much as possible for the purpose of creating our guide. We have only included our favorite discoveries and experience even though there's way more to do!
Look for a Naples / Marco Island stay here:
Favorite Things To Do in Naples, Marco Island and the Everglades
We keep on the move when we're traveling. It's important to us that our travel plans do include relaxing moments or periods of downtime, but for the most part we try to experience as much as we can. There are many things to do in Naples and Marco Island, but feel free to pace yourself and save some activities for your next trip. Believe me, there will be a next trip once you've been.
We've chosen our top favorite activities in each of these three areas. For planning your own trip to the Paradise Coast, choose a few options from each area and mix them with plenty of relaxation and great food and you have the ideal Florida Gulf Coast vacation.
Top Picks for Activities in Naples
We'll start with activities in Naples, as it's a larger town and has more of a city-feel than Marco Island. It's at the north end of Collier County, Florida and is a direct shot drive from Miami or Tampa Bay via I-75 (see more about where Naples / Marco Island / Everglades are here!). Naples is the combination of an arts community, a fishing village and a resort town all together.
The beaches are beautiful with lots of access points, and the estuaries between the beach and the Intracoastal Waterway are remarkable. Also, the community is surprisingly LGBTQ inclusive, which is why we're sharing about it. You'll love all the activities in Naples.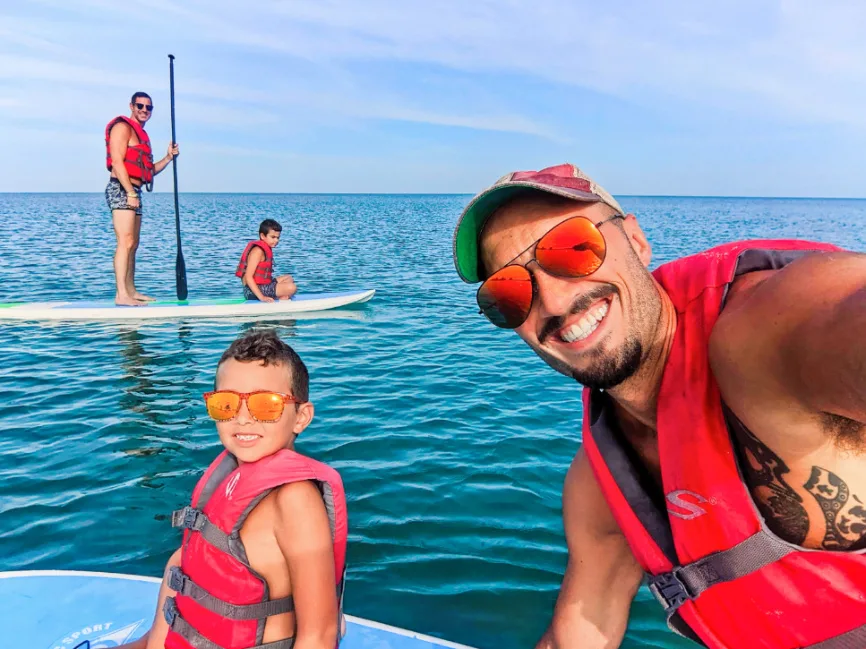 Visit the Naples Botanical Garden
We have been to so many botanical gardens, from the Desert Botanical Gardens in Tempe, Arizona to the Olbrich in Madison, Wisconsin, and they always impress us. The Naples Botanical Gardens were really remarkable though, and stand out as one of our favorite things to do on the Paradise Coast.
Waterlily gardens, boardwalks, trails to bird watching towers, and more make the Naples Botanical Gardens exceptional. The kids loved the many exhibits and the Idea Garden. Really, the whole experience is wonderful for either families or adults wanting to just enjoy the tropical plants and flowers.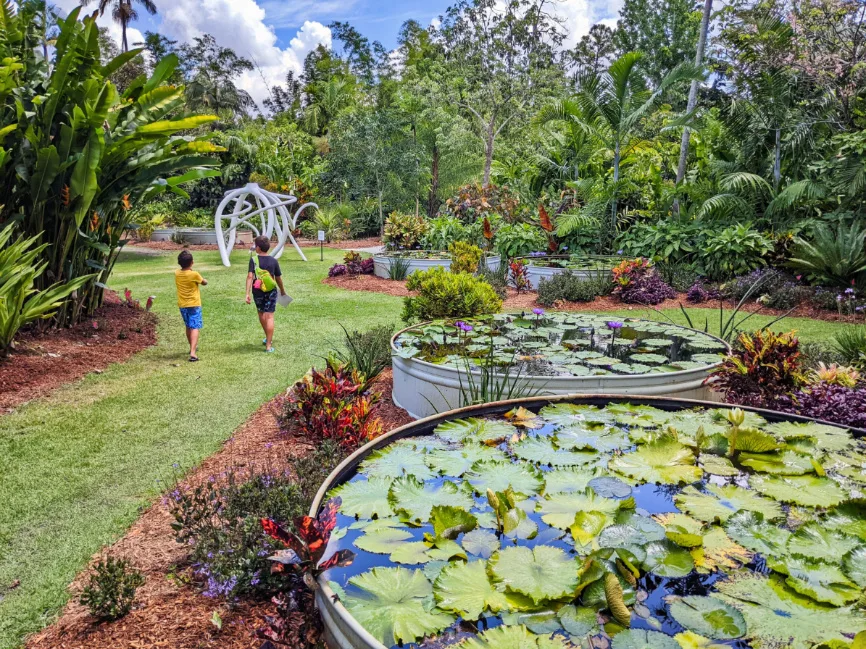 Go Kayaking in the Estuary or Intracoastal
Naples is set perfectly along the Florida Gulf Coast, which means that there are both small and large waterways flowing through the town and inland quite a ways. There are lots of kayak and SUP launches around town, and depending on what you want to experience, you can be on the open water in the morning and paddling through mangrove tunnels in the afternoon.
Here are four public spots to launch a kayak in Naples:
Clam Bays via Clam Pass Park
Doctors Bays via Miramar Beach (transport gear from street to beach)
Naples Bay via Landings Park
Barefoot Beach via Collier County Public Boat Ramp
Like with paddling anywhere, make sure you're being safe with tides, PFDs and weather. Kayaking around Naples is one of the best activities both for exercise and wildlife watching. Since a lot of visitors don't travel with their own paddling gear, there are plenty of kayaking and SUP tour options in Naples too, so don't worry if you don't have your own stuff.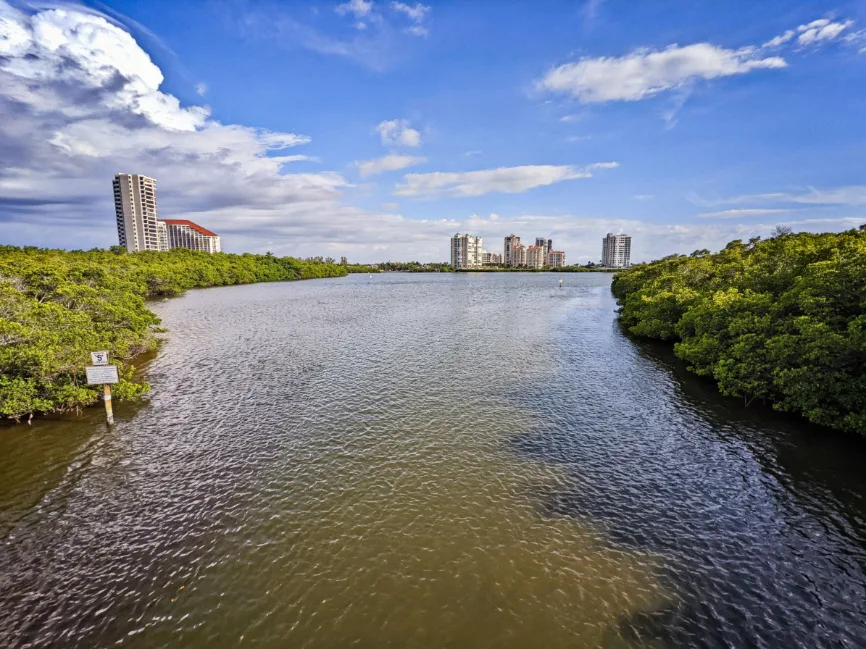 Tour Historic Naples via Buggy or Moke
Something we really enjoy about Naples is the layout of the neighborhoods. With so many waterways and docks around town, there are lots of different sights and shops to stop at. And lots of good food. We rented a Moke from Beach Bugz, which is an electric buggy type vehicle, and explored around the historic port areas and beach.
Driving around Naples in an open air buggy was a blast with kids and gave us a totally different perspective of town. Since the Moke can't go on streets with a speed limit over 35 MPH, we had to stick to the quiet side roads which was perfect. A fun and totally unique way to explore Naples with kids.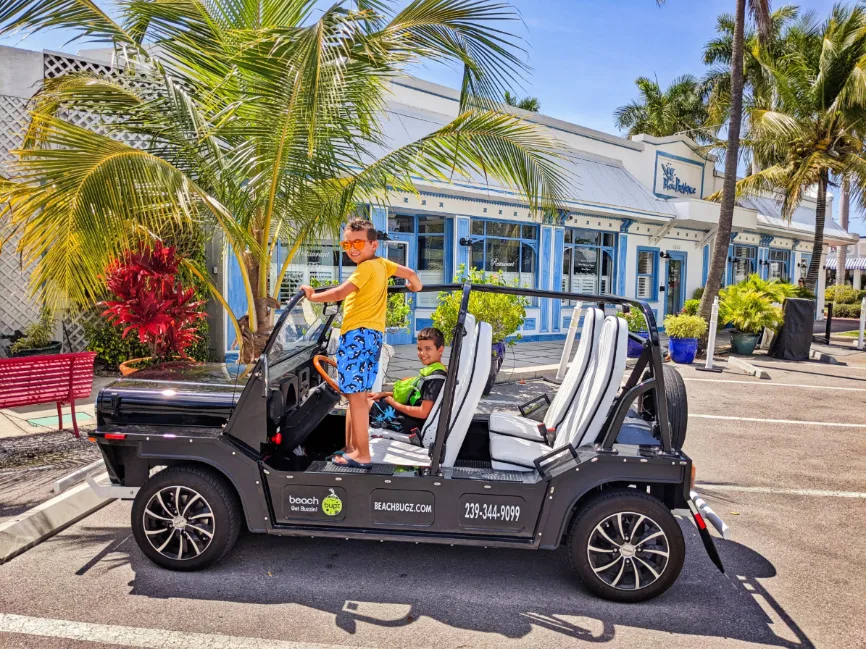 Beaches to Visit in Naples
Of course we have to talk about going to the beach, as it's THE best activity for nearly anyone visiting the Paradise Coast. In Naples, there are lots of public beach access points. While parking at the beach entrances is mostly reserved for local residents with parking passes, there are plenty of parking areas just a block or two off the beach, including a few lots to make it easier.
We enjoyed the beach at our hotel (we stayed at the Naples Grande Beach Resort) several times, but also hit up a few others. Since we've always loved the Naples Pier, it's our favorite beach spot. We've seen dolphins at the Pier and from the beach EVERY time we've been. The water is also shallow for a good ways out, making it an ideal beach for swimming with kids. This is one of the prettiest beaches on the Gulf Coast!
Note: some beaches and access points around Naples were impacted by Hurricane Ian. Have a backup plan if you're beach spot isn't available during your trip.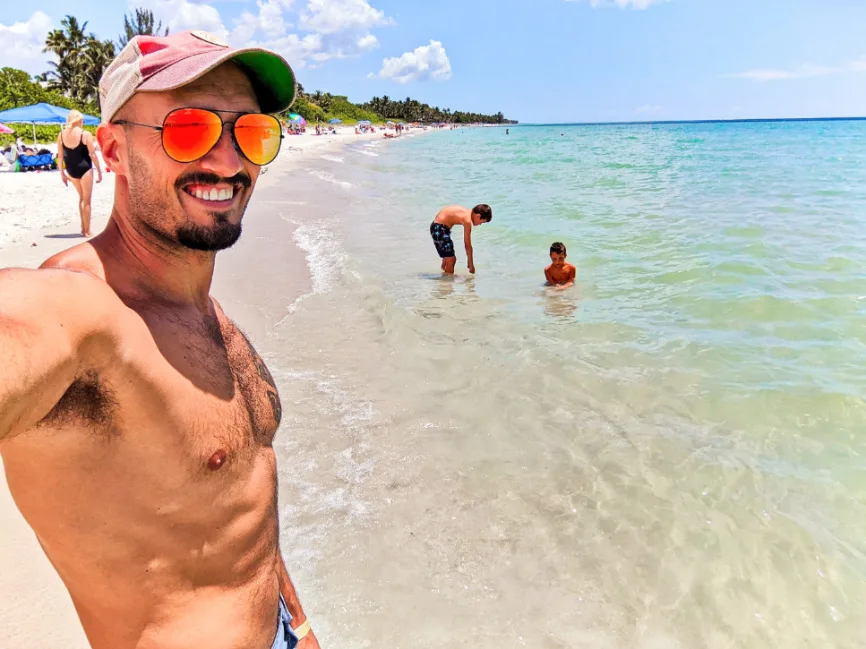 Favorite Marco Island Activities
Marco Island is quite different from Naples in that it's more neighborhoods and quiet beaches than the large town that its big brother Naples is. Separated by an enormous and beautiful estuary, you can't just drive down the beach from Naples to Marco. You have to drive a bit inland, crossing many bridges. Transitioning from one town to the other is a great opportunity to stop and birdwatch!
Marco Island as we know it today was a massive development project that turned small islands and mangroves into an interconnected network of livable space and canals. There are beach hotels and enormous preservation zones. It's very unique.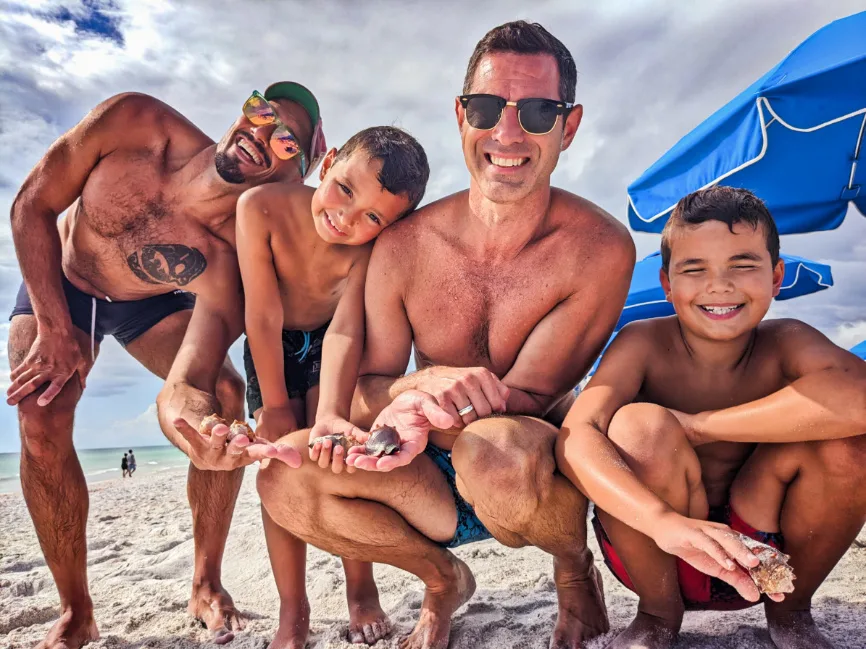 Beach Time, of course
Just like in Naples, spending time on the beach is required when you're visiting Marco Island. There are lots of beautiful, family friendly beach hotels on Marco, so ensuring you get enough beach time is as easy as booking your stay directly on or across the street from the beach. While much of the property lining the beaches of Naples is private, with large homes just off the beach, Marco Island has fewer houses lining the beach, making access a bit easier or more frequent.
Beach access is wherever you can get to the beach via city/county maintained access points. If you see access that is notated as "Private" or "Club," or if you see a boardwalk to the beach that doesn't explicitly say "Public" do not enter via that route. While all beaches in Florida are public below the Mean High Tide Line (MHTL), any structured area or beachlike space above the MHTL may be private.
Check out our review of the Hilton Marco Island Beach Resort that's just steps off the sand.
Here are a few easy beach access points on Marco Island:
If you're visiting friends who live on Marco Island, you'll have some additional access points, but in any case, always be respectful of those who live there and stick to public beach access spots.
Note: like up in Naples, Marco Island was hit hard by Hurricane Ian. Not all beaches are accessible or at their peak. Have a backup plan and be kind to those working to restore Marco Island.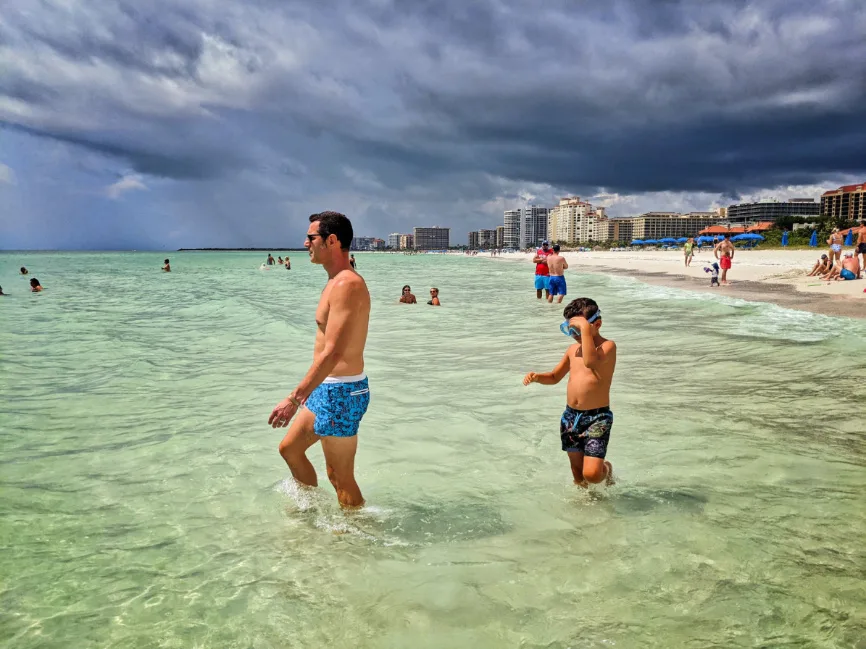 Dolphin Cruise through the Islands
We love to get on the water, and it really is one of the best activities on the Paradise Coast, especially when you're on Marco Island. There are several tour providers that can get you out into the larger Rookery Bay area where dolphins, manatees and more await. We went out with Florida Adventures from Caxambas Boat Park and had the best jaunt across the turquoise waters around Marco Island.
In addition to the mangroves and sandbars south of Marco, there is Ten Thousand Island (different from 10K Islands) and Cape Romano. If that sounds familiar, it's because this is where the Cape Romano Dome Houses were. A collection of sustainably built homes, the Cape Romano Dome Houses used to be on land, but after years of weather events and nature taking its course, they were standing out in the water and slowly crumbling into the sea. With Hurricane Ian, the Dome Homes were finally destroyed for good.
On your dolphin cruise from Marco Island, watch for all kinds of birds: spoonbills, egrets, eagles, osprey and swallow tailed kites. You'll love the wildlife and sights on a boat trip like this!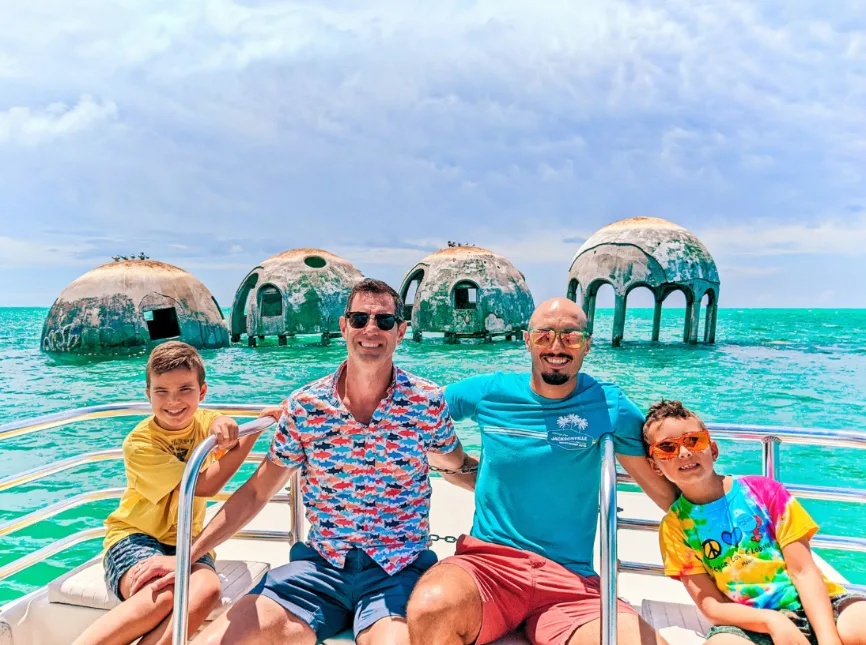 Explore Rookery Bay Estuarine Research Reserve
A huge HUGE estuary, the Rookery Bay Estuarine Research Reserve is really cool to explore, both on your own or with kids. Places like this are very special and are protected, so getting to experience them up close instead of a wildlife documentary is super cool.
Rookery Bay has an education center full of touch tanks, aquariums, displays and artifacts. After learning about the estuary, head out on the trails to check out the hammock (coastal forest) and look for bull sharks in the creek.
Note: the Rookery Bay Education Center is closed until further notice due to Hurricane Ian, as of October 2022.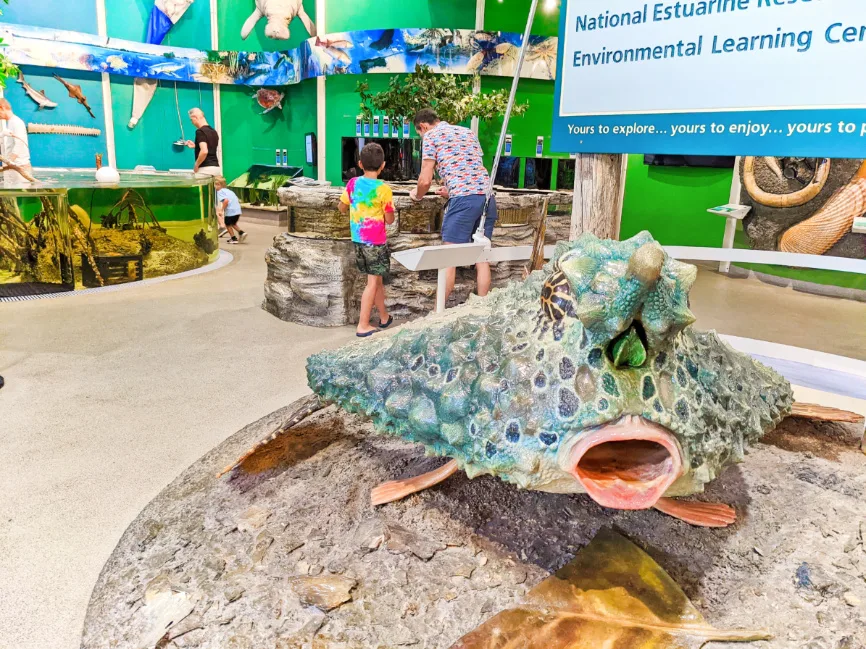 Another great spot to stop is the Briggs Boardwalk out into nature. As much of a hike as you'll find in Southwest Florida, the boardwalk goes through the estuary to an overlook where you can see birds of all sorts and even alligators. A dedicated birdwatching team even keeps track of the more than 100 species they see there on the regular. This is one of the most interesting and involved activities on the Paradise Coast; I highly recommend it during the wee hours of the morning!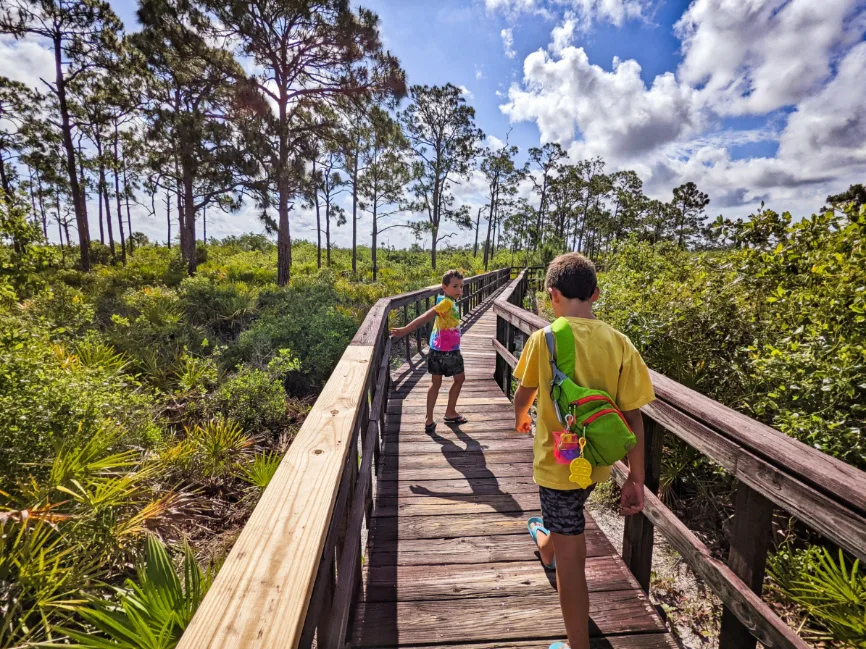 Kayaking Marco Island and Isle of Capri
Marco Island and Rookery Bay are the PREMIER destination for kayaking in South Florida. When it comes to paddling, you can go kayaking with a guide or on your own to see thousands of birds come in to roost at night, or head out in the morning through the mangroves to look for nurse sharks and stingrays around Shell Island. You can also go via a tour or on your own out into the larger Rookery Bay area to the south, which eventually leads into Everglades National Park.
Launch from the Shell Island roundabout or Capri Paddlecraft Park to enjoy kayaking through the largest mangrove areas and creeks around Marco Island. For more open water or kayaking to sandbars, launch from Caxambas Boat Park or South Beach Public Access and paddle into Caxambas Pass. You'll love it all! And like we mentioned with kayaking up in Naples, be aware of tides and weather for a safe paddling experience.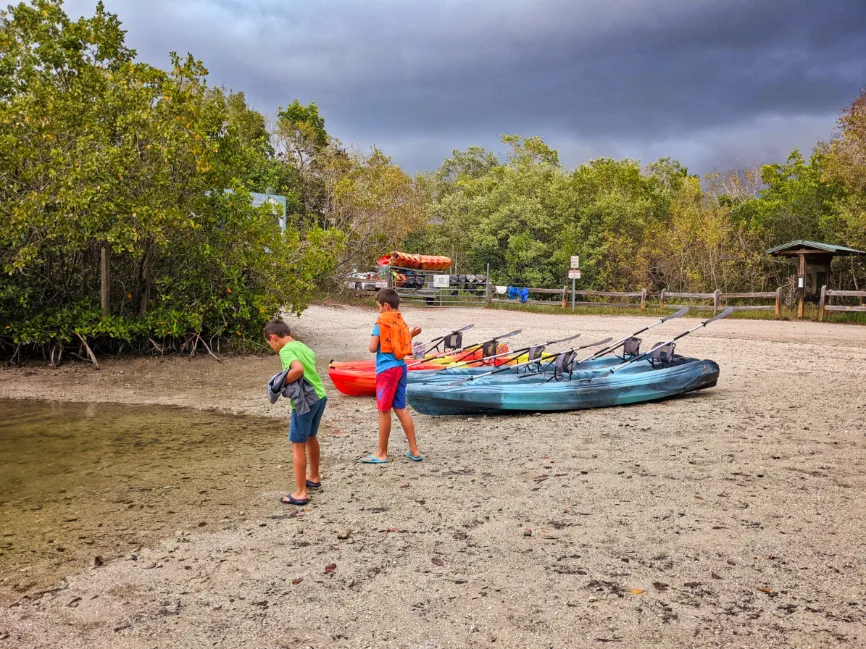 Fun Kids Activities in the Everglades
We've been in love with Everglades National Park since our first visit in 2016. Since then we've been back many times, visiting different areas and seeing all kinds of unique sights and wildlife. A part of the larger Everglades, both Big Cypress National Preserve and Fakahatchee Strand State Park and Preserve are included as we share our favorite activities in the Everglades. You'll be in awe as you see all that there is to experience here. I think many visitors have an image in their minds of what they see in the Everglades, but exploring the way we're going to share, you'll see all kinds of variety!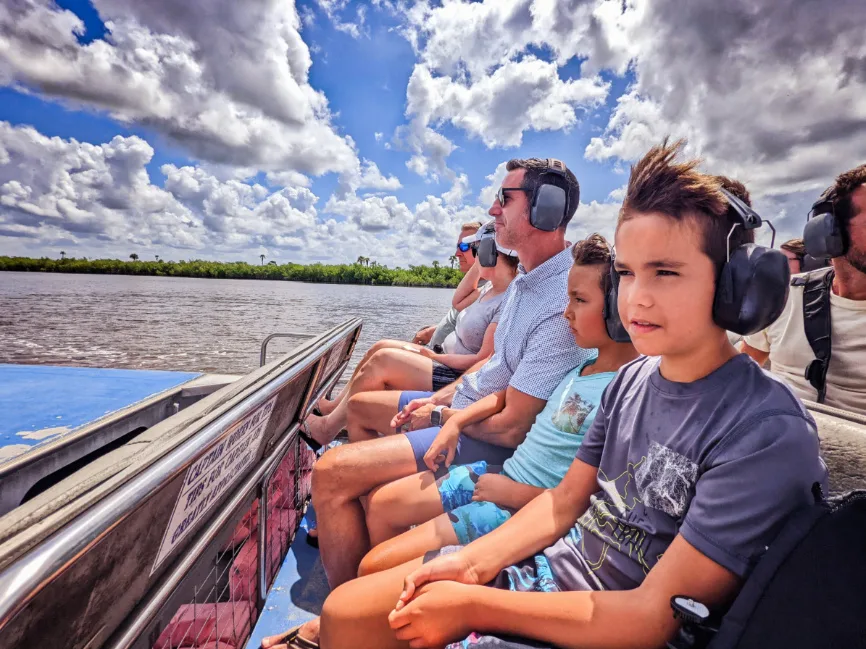 Explore the Big Cypress Boardwalks
Two of our favorite boardwalks in Big Cypress National Preserve are pretty close to Naples and Marco Island, so they're perfect activities for your Paradise Coast trip. The first stop is the Big Cypress Bend boardwalk. This is about twenty minutes from Marco Island and is the perfect taste of Everglades nature! At 1 mile round trip, the Big Cypress Bend trail takes you into the Fakahatchee Strand where you'll see alligators, turtles, eagles and jungle like nowhere else. It ends at a forest pond where you'll most likely see at least a few alligators.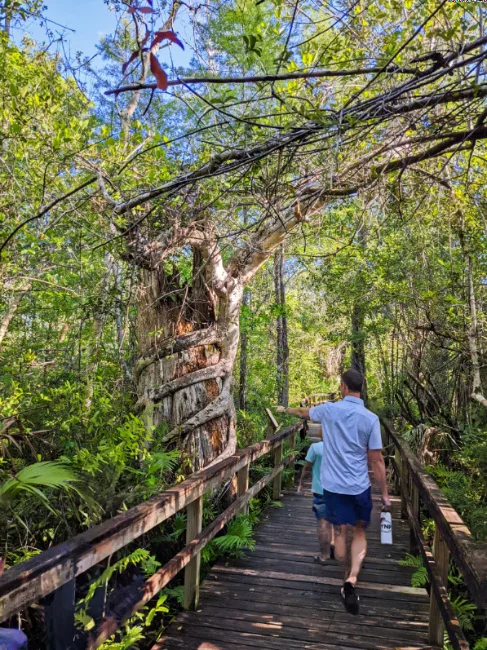 The other boardwalk you can miss is a bit further away and is quite different: the Kirby Storter Roadside Park boardwalk. This trail is slightly longer and shows off the mix of habitats in the Everglades. Crossing grasslands and heading into the cypress forest, the Kirby Storter boardwalk is absolutely beautiful. Blooming air plants, ghost orchids and alligators make this an otherworldly stop everyone will love.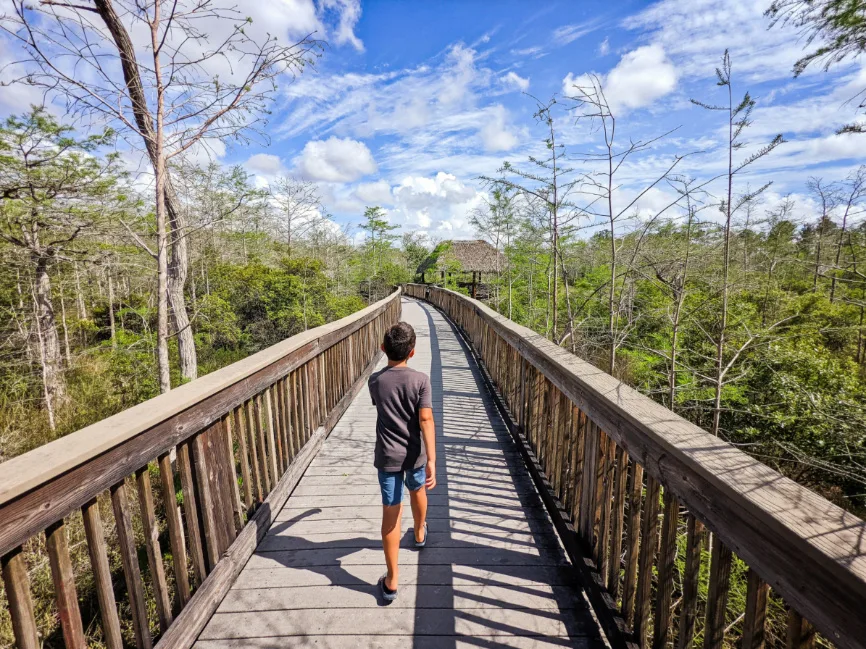 Do an Everglades Airboat Adventure
We've done all sorts of airboat tours in the Everglades. Cruising across the shallow waters and winding through mangrove tunnels is a blast with kids. You can do three types of airboat rides here in the Everglades: mangrove tunnels, lakes and islands, or the river of grass. They're very different experiences.
Going out of Everglades City, we went with Captain Jack's Airboats and were taken through epically narrow passages through red mangroves. It felt like a video game. From Coopertown we did an airboat that went through what looked like pastures of waving grass, but was actually the river of grass. Sailing over water and spotting alligators in the narrow off-shoot passages was awesome!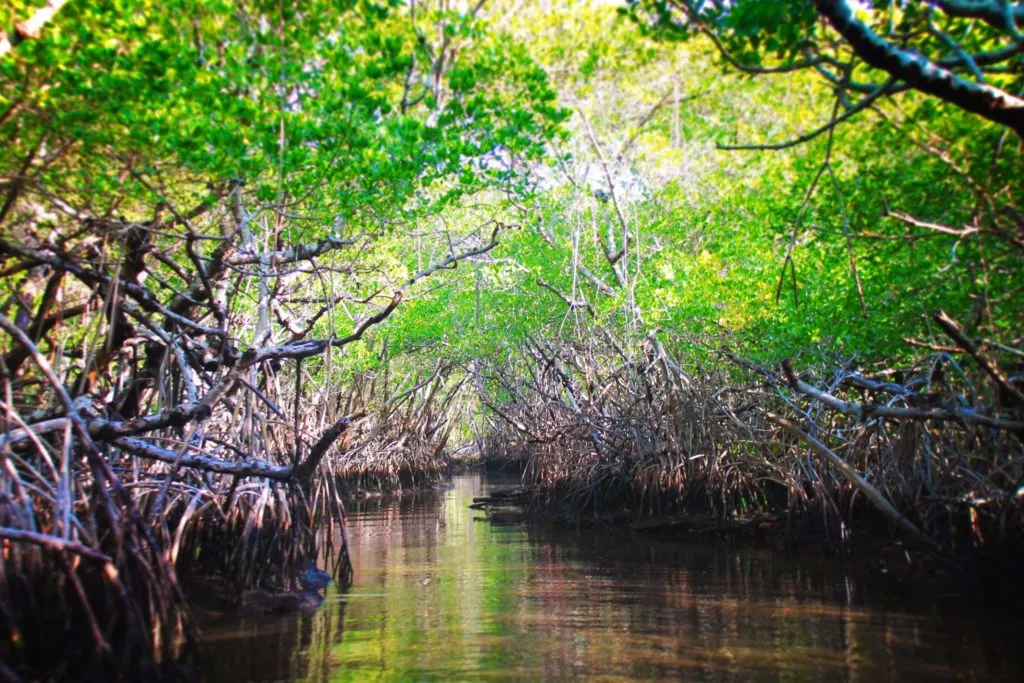 The last sort of Everglades airboat adventure we did was with Wooten's in Ochopee. Here we got a combination history tour and went blasting across the water, weaving through the mangrove islands and doing 360s on the lakes and ponds of the Everglades. Each airboat tour was so different!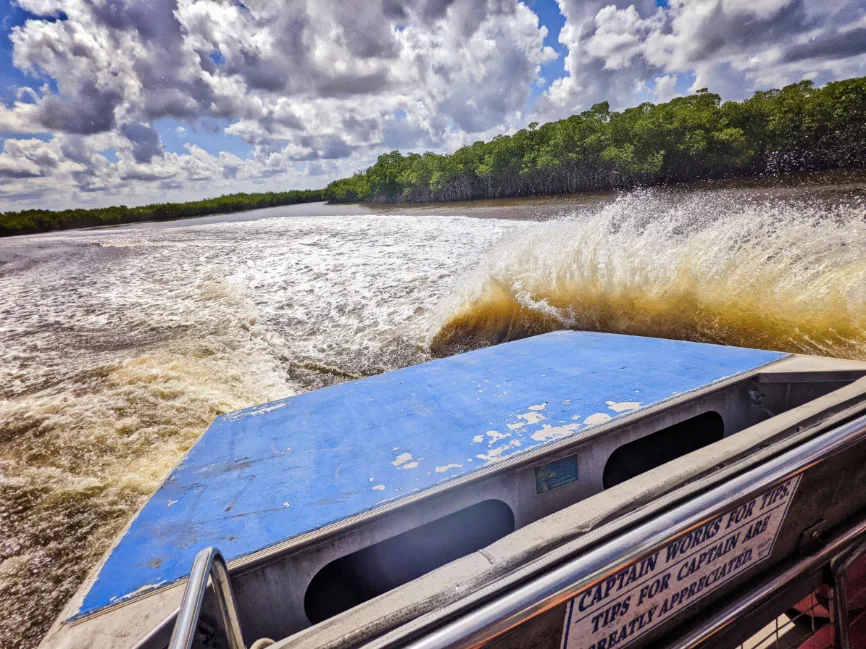 Kayaking in the 10,000 Islands
Everglades National Park has three primary access areas: Flamingo (by Miami), Shark Valley (central Everglades) and 10,000 Islands. The 10K Islands area is mainly the starting point for exploring the marine side of the Everglades. There is a visitor center for talking with rangers and getting permits, and then also a boat depot. Just past Everglades City where the visitor center is you'll come to the town of Chokoloskee.
Check out our Guide to Kayaking the 10,000 Islands of Everglades National Park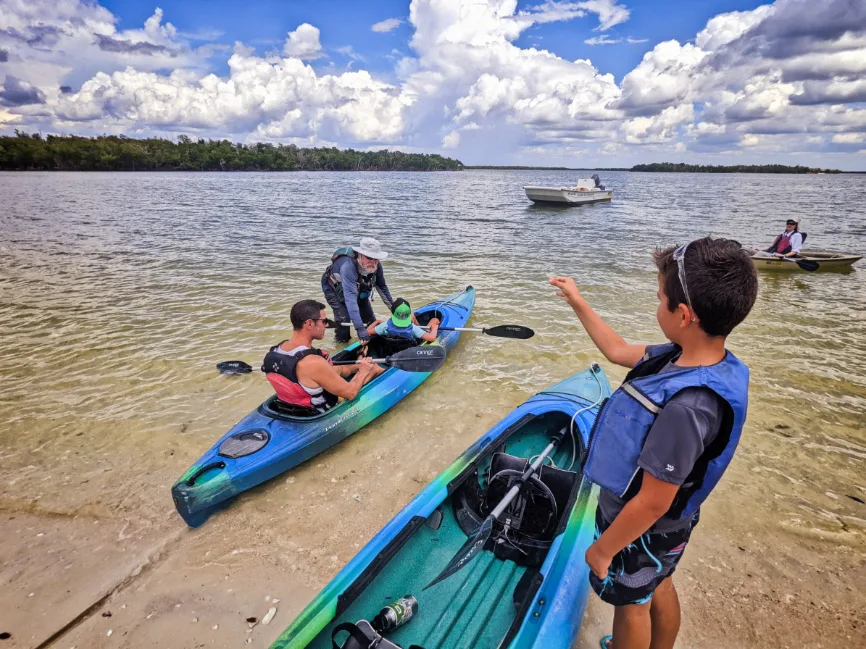 This small village is a great starting point for exploring the 10K Islands area. We went out with Everglades Area Tours, an approved National Parks Service concessionaire, to do a boat-assisted kayaking tour out in the islands. It was remarkable. Between bird watching and having dolphins surface all around us, we would've been happy with just that part.
Kayak Rental Info: if you want to explore on your own, Everglades Area Tours does kayak rentals too.
The main paddling destination for us was Rabbit Key in the 10K Islands. This is a former Calusa Nation homesite where there have been archaeological finds. Today, this key (island) is covered in conch and whelk shells. We've seen a similar concentration of giant shells in Dry Tortugas National Park, but this was impressive. Kayaking to such a remote, beautiful spot was really special and the kids enjoyed it very much.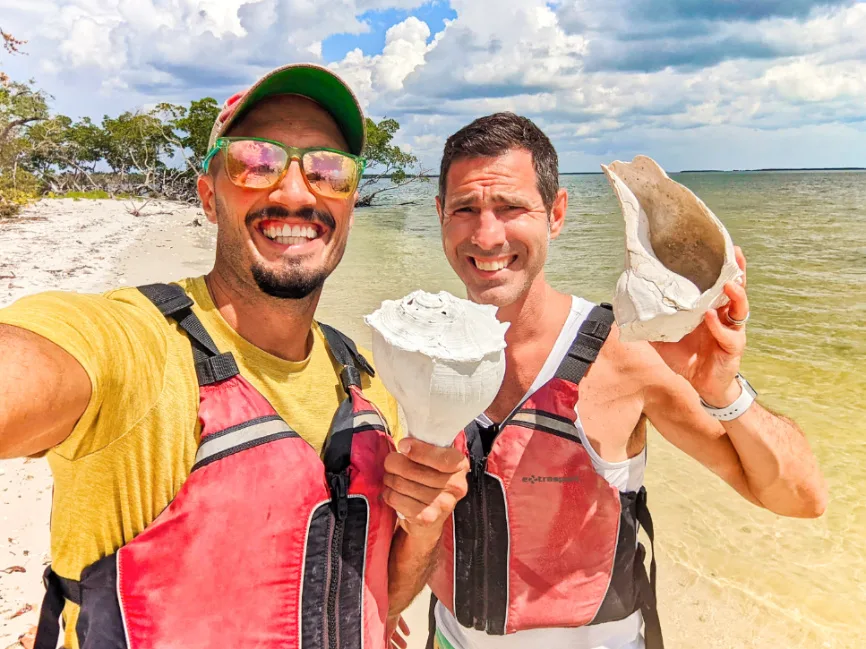 Wildlife Watching on Jane's and Loop Drives
I know that not everyone has the same sense of adventure or ability as we do, so we've got one more activity in the Everglades that is wonderful to add to a Paradise Coast trip. Go for a scenic drive into the cypress stands and prairies of the Everglades. There are two awesome roads to choose from, and each will give a different look into the Everglades.
Janes Memorial Scenic Drive is a spur road off Highway 29 which connects I-75 to Everglades City (Map link to starting point here). Here you can see both the grasslands and the cypress strand forests in Fakahatchee State Park and Preserve. The highlight for us on this Everglades scenic drive was getting to see owls in a jungle environment. Amazing birdwatching!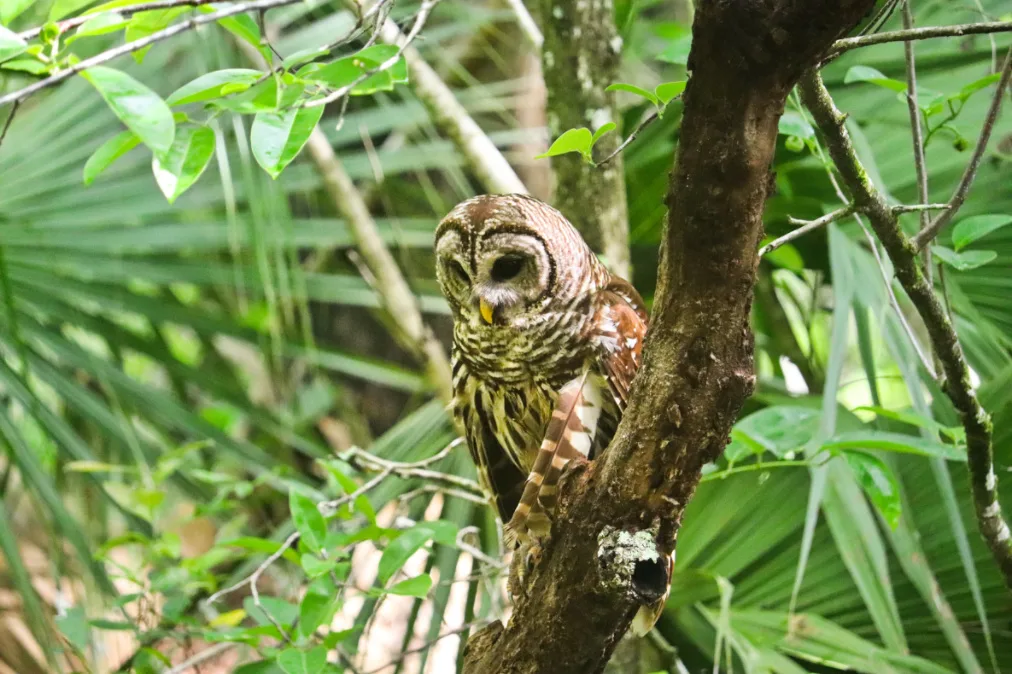 The other scenic drive not to miss is the Big Cypress Loop Road (Map link to starting point here). Starting at C&G's Big Cypress Swamp Buggy tours, drive the loop road as far south and east as you like. You'll come across hiking trails, like the Gator Hook trail (really weird and cool!), and observation areas where alligators, turtles and great egrets all hang out in peace. It's unbelievable and a great way to experience the Everglades from your vehicle.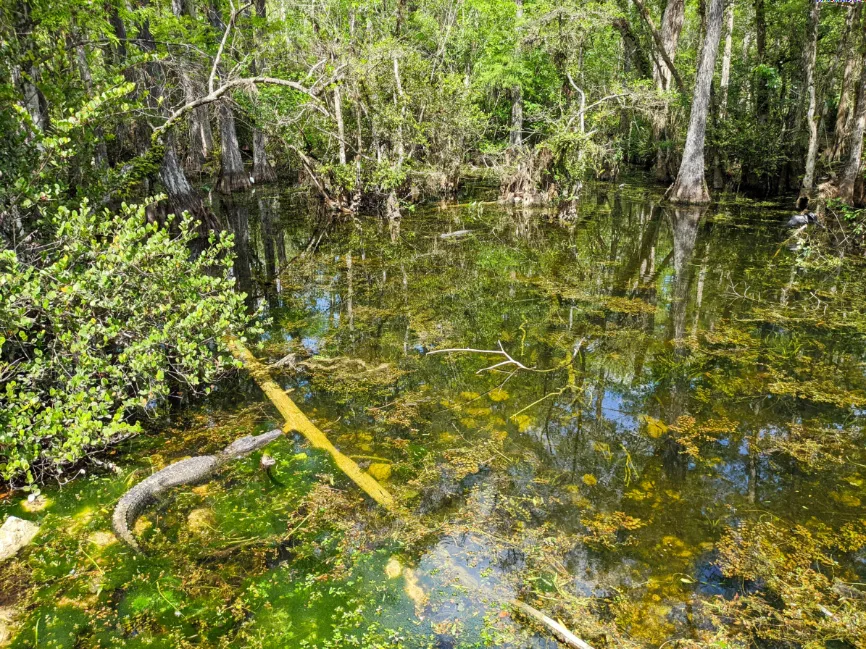 When to Visit Naples and Marco Island
Being on the Florida Gulf Coast, Naples and Marco Island stay pleasantly warm year round. There are very few cold snaps and hurricane season historically is kind to Collier County (average of 1 named storm every 9.5 years). A lot of visitors come down to Naples and Marco Island in the winter months, and it's a popular spring break destination, but with so much open space and plenty of beaches, it doesn't feel crowded or too busy.
Where is the Paradise Coast?
Located on the southern end of the Florida Gulf Coast, Naples and Marco Island are the last towns before you're into the Everglades. The area encompases from Naples on the north to Chokoloskee to the southeast. Everglades National Park and Big Cypress National Preserve are partially in the Paradise Coast zone, so if you want to see some incredible nature, it's wonderfully easy to add them to your beach vacation.
Driving, Marco Island is about 15 min further south than Naples, but the route can vary depending on traffic from your destination:
| | | | |
| --- | --- | --- | --- |
| | Miami | Tampa | Orlando |
| Naples | 2:05 | 2:30 | 3:30 |
| Marco Island | 2:10 | 2:45 | 3:50 |
If you are flying into the Gulf Coast for Naples and Marco Island, the Southwest Florida International Airport (RSW) is a little more than 30 minutes north of Naples. You can fly into RSW via Air Canada, Alaska Airlines, American, Delta, Frontier, JetBlue, Southwest, Spirit, Sun Country, United and WestJet. Lots of options!
Are Naples and Marco Island different towns?
Yes, Naples and Marco Island are different towns with totally different vibes. Naples is much larger with large thoroughfares. Marco Island really is smaller with the whole "island time" frame of mind. They are both worth spending time in and offer very different activities.
Weather in Naples and Marco Island
If you've been to Florida, you know that the weather can be a mixed bag from day to day, but overall it's pretty awesome. The best time to visit Naples and Marco Island is from November to April, as that's when it's the most dry with the cooler temperatures, but that's also when the water is significantly cooler.
From May to October, the water is wonderfully warm for swimming, Sea-Doos and SUP, but with that also comes the daily deluge. Florida is known for its 4:00 pm rain showers in the summer months, and it's accurate. While the rains don't usually last very long, if you're out and about and see the dark clouds forming, know that you WILL see rain very quickly. And then it ends quickly. It's just part of summer and what makes it all so beautiful and green.
Some of the best things to do on the Paradise Coast are in or on the water, so keep in mind the trade off of less rain for cooler water temps, or more rain for warmer beach days.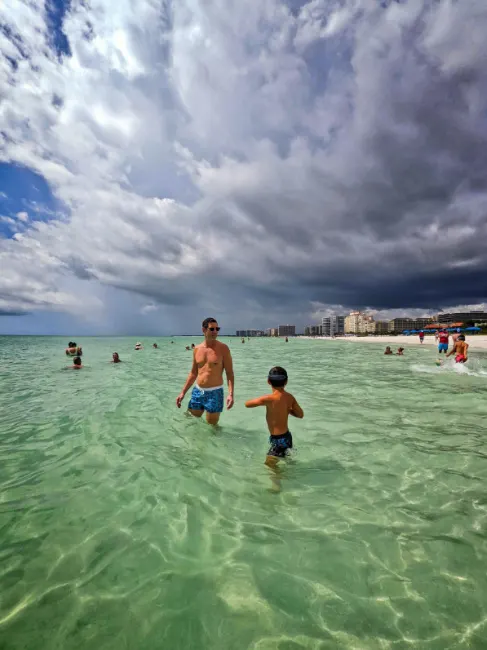 Need to Know About Naples and Marco Island
We live in Florida so love the sunshine and being outdoors as much as possible. In South Florida, the sun's rays can be a little more intense than we're used to in Saint Augustine (North Florida). We are good about using sun protection of all sorts when we're in the Naples area just because it can sneak up on you, and us even though we're used to the Florida sun.
One other element to keep in mind if you're planning to visit the Everglades area of South Florida is mosquitoes. While late fall through mid-spring the bugs aren't bad, summer can be a bit itchy in the Everglades. We have a variety of natural and hardcore mosquito repellants that we travel with. When we hit the water in the Everglades or the boardwalks in Big Cypress, we are careful to protect ourselves.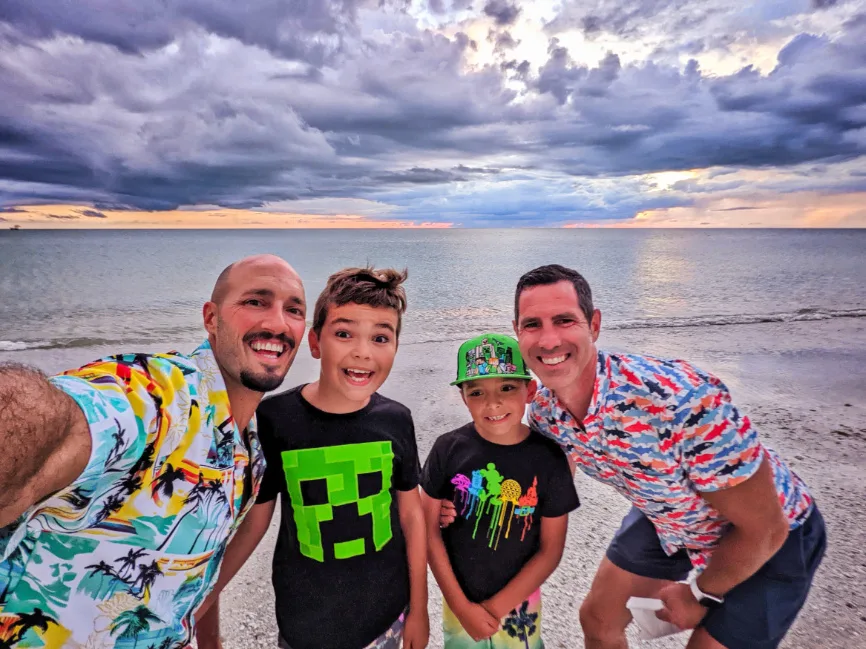 I hope you're ready and excited to visit and do ALL THE THINGS in Naples, Marco Island and the Everglades. We've been down twice this year already and I'm sure we'll be back again in the fall.
If you have any questions or your own recommendations, please leave a comment or send us a note. We're happy to help and to share other peoples' favorite things to do in Naples / Marco Island too!