Once upon a time, Chris and I took a trip to Portland, Oregon and hated it.  We left early even.  Everything was closed, the city was dirty and we were bored.  Well, my opinion has completely changed.  Every year my BFF Jon and I take a boys trip and head someplace fun for a weekend of Christmas shopping and food.  We like going to Vancouver, British Columbia but this year opted for a Portland weekend getaway.  And it was awesome!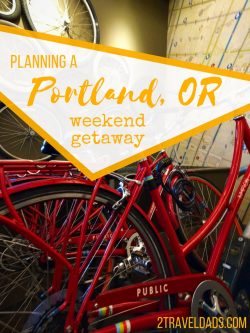 Our last visit was such a bummer and we didn't know what to do or where to go, so that probably had something to do with it, but this time I/we took a different approach.  I went with a friend who swears by Portland and that really made all the difference.  And now I'm going to be that friend for you!
Why do a Portland weekend getaway?
Have you ever been in search of the city that you really feel like could be your second home but you don't want to go where everybody else is and yet you want to be around all kinds of awesome people but you want small/local options but you want awesome food but…  Well, that's Portland.  It's set in an incredibly beautiful area right on the Willamette River in Oregon.  Depending on where you are, you've got a gorgeous view of Mt Hood and you're set up for day trips to a variety of interesting places.  
Traditionally we skip over Portland because we've just not been familiar with what makes it worthwhile.  We use the bypasses to avoid the city and head directly to the waterfall area of the Columbia River Gorge or just directly out to the coast, but not anymore.  
This little weekend getaway was perfect for experience the Portlandia you might expect if you've ever watched the show.  With just two days in Portland we were able to have incredible sushi and Asian cuisine, breakfast that was free range somethin' rather, a spa day that felt like Finland, more free range food, awesome craft cocktails, another free range breakfast and so much more.  So, some of that was exaggeration, but it does seem like everything in Portland is free-range, organic, gluten free, small batch, craft _____.  It's a good thing.
And then the wine.  We're going to go back for a wine weekend and then share about that, but here's a quick note about what to expect:
We happened into a wine shop as my buddy was looking to add to his wine collection of top 100 wines.  We made a quick inquiry to then find out that the wine shop/bar only had Oregon Pinot Noirs.  
Yeah, they're crazy for their Pinots and they are passionate and knowledgeable about the whole wine industry.  Having worked with lots of wine folks over the years, I appreciated their fervor.
Getting to Portland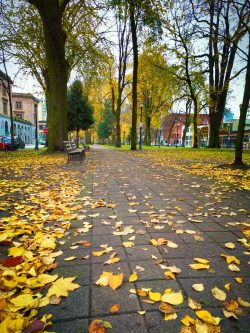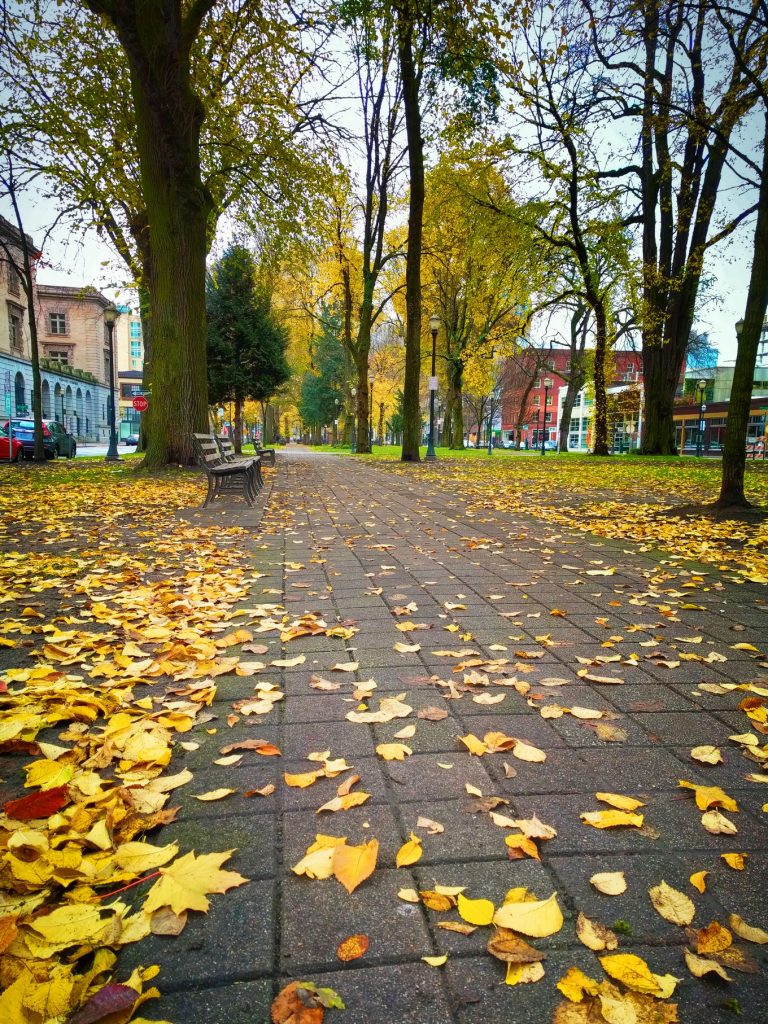 We drove, but that's not what we're going to recommend.  Here's the scoop:  if you're coming from any city that's not Seattle, you'll want to fly into PDX.  Depending on your ultimate plans for your Portland weekend getaway, you don't need to have a car in the city.  You can take the light rail from the PDX airport into the city.  Once you're there, everything is a short walk or an Uber ride away.
Tip:  you can rent a car for a day or two so that you can go experience the Columbia Gorge waterfall area which includes Multnomah Falls, or go tour Willamette wine country for load of Pinot Noir… or head to the coast to experience some lighthouses and jagged coastlines… but these options are for a bit more than a Portland weekend getaway.
If you're coming from Seattle, you could take the train from downtown to downtown and you'll have a beautiful, relaxing ride, but the Amtrak ticket it quite pricey.  If you can catch Amtrak giving some good deals, snatch those tickets up right away!
Note:  when we looked for train tickets to Portland this fall, prices were around $170 per person for round trip.
The best way to get to Portland, for a long or short weekend trip, is via the Bolt Bus.  It's a very nice motor-coach that's comfortable with wifi and no worries.  The Bolt Bus is how we'll get to Portland next time.  Between the cost of gas and two nights of parking, you'll be spending $100 at least, so you might as well spend the $50 round trip per person to be able to have a great ride to Portland.
Shopping in Portland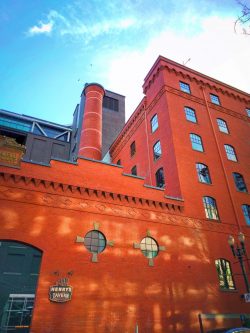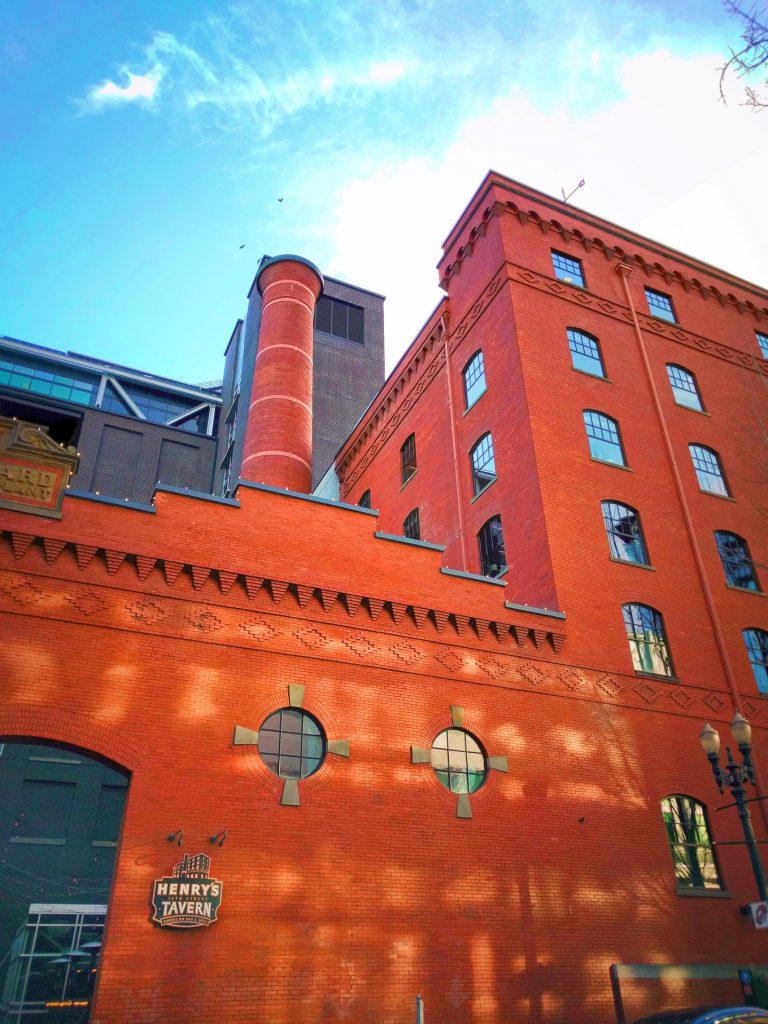 I'm not a shopper and we try to encourage our kids to be thoughtful about purchasing items (with their cute tiny handfuls of coins), but Portland is amazing for shopping.  We went down with the intention of two things:  getting a small amount of Christmas shopping done and finding a warm layer for under my jacket.
A huge bonus for those of us from Washington State is that Oregon doesn't have sales tax.  We love to do our shopping in Oregon as the bang for your buck is very visible.  And it kind of feels like it's the land o' sales.
Tip:  if you are indeed a shopper who likes to visit chains or larger department stores, then downtown Portland is great, as it's got all of the fun high-end and mid-grade stores you may want to shop at, but also has an incredible selection of local, Oregon stores.
For my quest to get a warm coat-type piece to make me a little more comfortable in the frigid Portland wind, I was so excited to find a Mountain Hardwear store where I could get the most ideal Oregonian down vest.  I know, sounds silly, but it's the perfect thing you need to be warm but also trendy and hipster (which is Portland to a tee).
If you're planning on seeking out local or unique handicrafts, there's the Saturday Market (seasonal) or the Urban Air Market.  Both of these events happen in/around the Pearl District and offer the most uniquely Portland shopping experiences possible.  The Urban Air Market, when I stumbled across it, was being held in the basement of a parking garage.  Portland. 🙂
A Portland spa day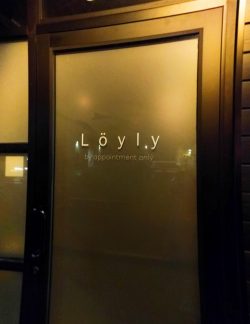 So, we also decided to do a spa day during our Portland weekend getaway.  Okay, actually, I decided that we were going to do a spa day because why not and it's okay to dedicate a few hours once a year to clearing your mind and just relaxing.
After some intense research and trying to find a spa experience that would be good for men, I discovered Loyly Northeast.  This place was awesome!  
Note:  this was my BFF's first time doing a spa day and I wanted it to be a totally comfortable and awesome experience, so finding a place that was co-ed, had social and silent Finnish saunas and offered quality dude-treatments was the goal.  And it rocked.
I booked us the Rejuvenator Deluxe and it was perfect.  Per the Loyly website our package included "90-minute massage, aromatherapy foot soak, up to two hours in the sauna facility, single-use rejuvenating mask, sparkling water, cleansing tea and a single-use body salt."  We weren't rushed through any of our treatments and had great staff attending to us.  I was personally very happy with the LMP who worked on me, as she used several different massage techniques and genuinely listened to me as my 90 minute massage played out.  Really, I was feeling so awesome at the end of it.  
And then I got to do a sauna and foot-soak after… I wish this was an every weekend sort of thing.  Chris and I are already plotting out our trip together down to Portland and we'll for sure be spending an afternoon at Loyly Northeast.  Maybe we'll just move in.
Note:  we did have a day at the Waterleaf Spa at Skamania Lodge on the Columbia River and it was awesome too, but Loyly was a completely different type of spa experience.  A fun activity would be to do a weekend in the Gorge and do the spa and then also do a weekend in Portland and do a Loyly spa day.  Totally different experiences.
Where to stay in Portland
Portland has some really fun hotels and vacation rentals. If you don't want to be directly downtown, say maybe closer to Oregon Wine Country or the route to the Oregon Coast highway, consider a short term private rental INSTEAD of a hotel…
For our weekend away, we got to stay at the Hotel Vintage, a Kimpton Hotel, right smack in downtown Portland.  It was really cool, hip even.  Being a wine themed hotel AND being in what's apparently the coolest city I never knew was cool, the Hotel Vintage was dripping with subtle, local viticulture.  Our room was comfortable and themed by Ebony Wines (an Oregon winery).  It was wonderfully clean and quiet, and was the perfect home base for our weekend.
The Hotel Vintage (and other Kimpton hotels) offers a daily wine hour, but since we missed it due to traffic, they gave us a few vouchers to grab something from the lobby bar, Bacchus.  The bartender was oozing Portland-cool and made a killer dirty martini.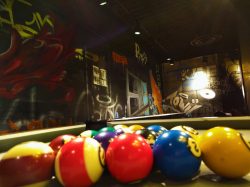 We also took time hanging out in the lobby before leaving the city because THERE IS A POOL TABLE and SHUFFLEBOARD.  I'm a sucker for table games and love getting to play them with the kids… but since it was Jon and I he had to play instead.  Feeling at home, feeling welcome to have fun, and being centrally located were all key selling points for having the Hotel Vintage as our home for the weekend.
Tip:  if you're not already a member, you can join their Kimpton Karma rewards program for free wifi.  Completing your profile is a great way to get some value as well as make sure that your future stays have delightful little surprises built into them.  
**Disclaimer:  I used to work for Kimpton Hotels and love everything about the brand and their service, so I was an easy sell with such a cool place.
Dining on a Portland weekend getaway
Okay, everybody has different tastes in food and atmosphere and we really got the gambit during our Portland weekend getaway.  I'm only sharing four places you need to go, but the city is kind of a treasure trove of yum, so go explore!
Bamboo Sushi
Sushi.  I don't think I need to say much more.  Well, let's just say that the rolls were beautiful, the fish was tender and fresh, and the poke was on point.  No Seattle or Portland weekend getaway is complete without sushi.  Bamboo Sushi was great for several reasons, but the quality of the fish is at the top of the list.  If you're only ordering rolls that mask the fish and stuff, then go wherever and you'll be fine.  If you want sushi that's subtle and showcases the fish AND has a really great atmosphere, Bamboo sushi is perfect.  We sat at the bar and only had to wait a few minutes to get drinks and then the food started showing up.
Cheryl's on 12th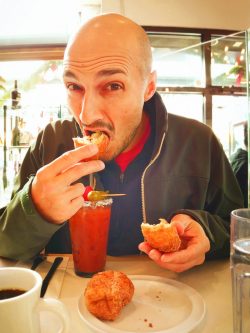 While the cheesy hash-browns, scramble and croque monsieur were all delicious, the item that really stood out was the Bloody Mary.  For realz.  I've had my share of Bloody Marys and this was the best tasting one yet.  I asked what the scoop was and one of Cheryl's daughters told me: smoked paprika.  She wouldn't give any more details and wouldn't share anything else from the recipe but teased me with just that.  OMG.  It was the best.
The staff was all really great too.  The restaurant is called Cheryl's on 12th… and we met Cheryl and her husband and two of her daughters and a bunch of other people.  We had such a great time and loved the food so much that we went back on our second morning for one more dash of atmosphere (we knew it was Christmas sweater day) and to get some cookies from their cafe counter for the drive back to Seattle.
Note:  Portland is ALL ABOUT BRUNCH.  I thought SFO was big on brunch, but Portland takes the cake.  It's busy everywhere and you'll have 100000 choices.  Get to Cheryl's early for a faster seating.  And have a Bloody Mary or two.
Expatriate
If you know me in real life you know that I hate loud places, whether it's a children's museum or a bar, if it's loud, I'm not a happy camper.  Well, Expatriate is loud… but it's because they're blasting 1970's vinyls!!  I will happily sit through scratchy records for incredible Asian-fusion.
Fusion.  That's such an over-used word in West Coast cuisine.  Expatriate does it properly though.  We killed a fried Brussels sprouts something rather and then put away Laotian tacos served on leaves and finished with some sort of corn and crab ramen.  Holy!  Consider me fused.
Seriously though, Expatriate is located outside of the downtown area and is a great way to experience another part of the city.  It was actually really close to Loyly (our spa day) and had some other really cool, dare I say hip, establishments directly next to it.  
Tip:  Expatriate is in a neighborhood, so know that you're parking situation might be lame, so best to take an Uber or something.
Bijou Cafe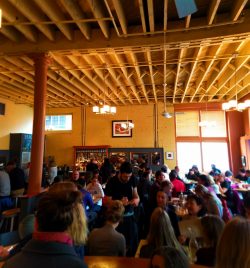 I had another Bloody Mary here at Bijou and it was good, but not as good as the one at Cheryl's. 🙂  And then I learned about harissa. So, harissa is this amazing North African/Middle Eastern paste/sauce that is so delicious and made with roasted peppers, cumin, mint and so much more.  Now, take that and mix it with roasted potatoes, cauliflower and kale (because you're in Portland and it's kale), and you have the best breakfast dish I've eaten in who knows how long.  Bijou Cafe wins for the best breakfast dish for now… until we come back to Portland.
Jon, my BFF doing the Portland weekend getaway with me, got cornmeal pancakes with honey butter and fried chicken and that was amazing too.  I'm pretty sure we could've gotten anything and would've been completely satisfied.
Tip:  get there early and don't think you can just go sit at the bar.  Those seats are on the check-in list too and you have to wait (lesson learned).
So yeah, that's how we spent a weekend in Portland, Oregon.  The next trip will be Chris and I (and maybe the kids) and we'll be adding a coffee tour, some breweries, a day in wine country, and countless more restaurants to our list of PDXperiences.  Spending a weekend in Portland completely changed my view of this awesome city to the south and I cannot wait to return.