We love going off the beaten path in Oregon, and in this podcast episode we talk all about exploring the Painted Hills of Central Oregon. A day trip from Bend or a weekend getaway from Portland, the views, the hiking and the geology make a unique National Park site and easy trip for any traveler. Add it to your must see sights and adventures in Oregon, because this Oregon road trip destination will wow you.
Be sure to check out our complete guide to visiting the Painted Hills!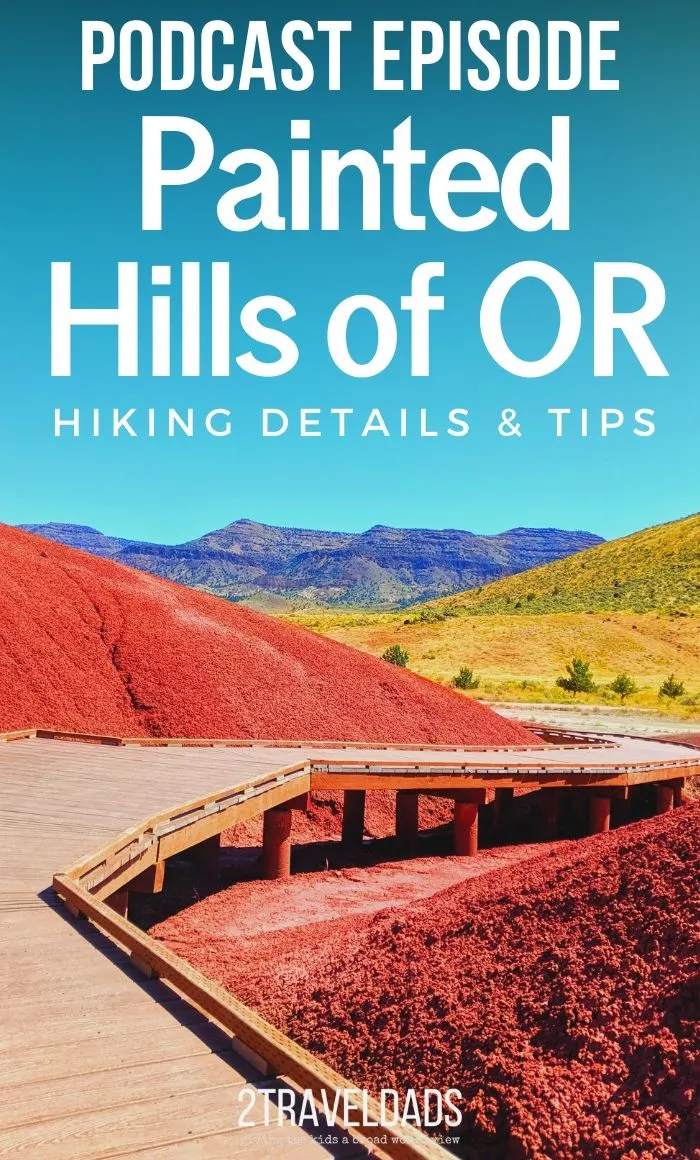 Listen to Our Painted Hills Hiking Podcast Episode
Exploring the Painted Hills: gorgeous desert landscapes
In this episode…
1:00 – Intro to our guest on the podcast: Kelly Blanchard, former industry concierge, current LMP and Columbia Gorge resident.
1:40 – Location of the Painted Hills – east of Bend, OR – check out our Best Breweries in Bend or Smith Rock State Park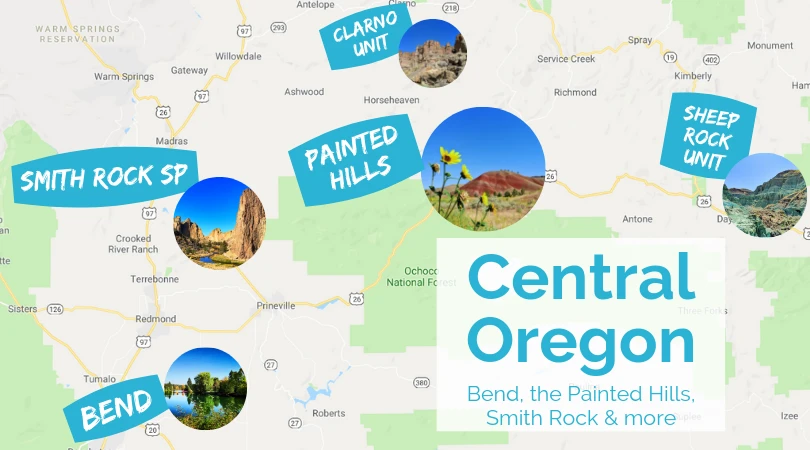 3:05 – why you shouldn't trust all Google search results or maps – listen to our Bay of Fundy episode for an example
4:00 – First stop at the Painted Hills – The Overlook Trail – amazing layers of color
6:40 – #DontHurtTheDirt – 1.) Stay on the Trail 2.) Don't Litter 3.) Don't Take Anything
8:00 – When to visit the Painted Hills – July for heat and wildflowers, winter for snow and totally different colors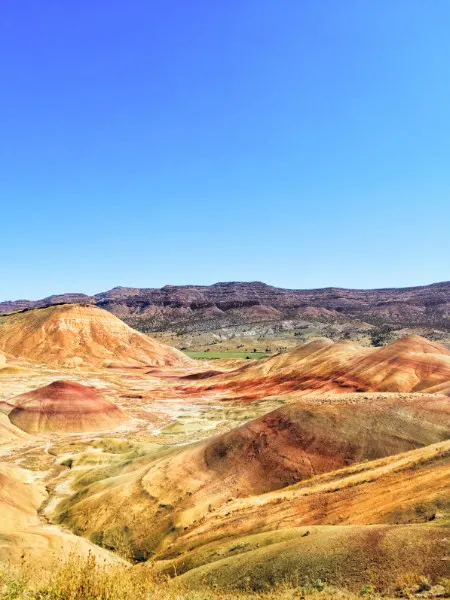 8:45 – Artist in Residence Program – amazing artist in residence in Fall 2019: Catherine Danae of Rod and Needle – Follow her on Instagram!
10:30 – How you can find or apply to be an Artist in Residence in a National Park
11:30 – Painted Cove Trail hike – boardwalk hiking with lavender, orange and deep red hills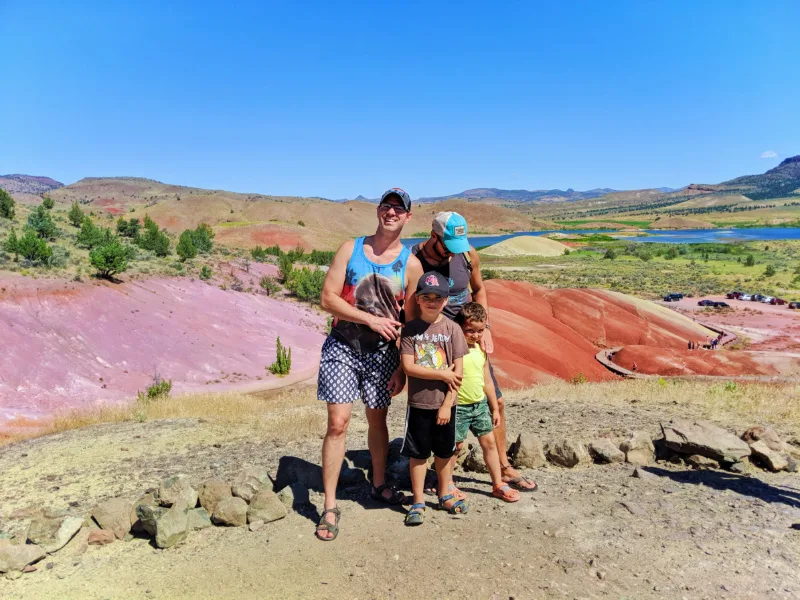 13:05 – Why are the Painted Hills different colors? – ash, iron, decomposed materials… Amazing! – see the NPS website for more info
14:20 – Respecting National Parks features and wildlife – check out our Wildlife Safety in National Parks article!
15:00 – Exploring the Fossil Leaf Trail at Paint Hills Unit – talking about types of rock and fossils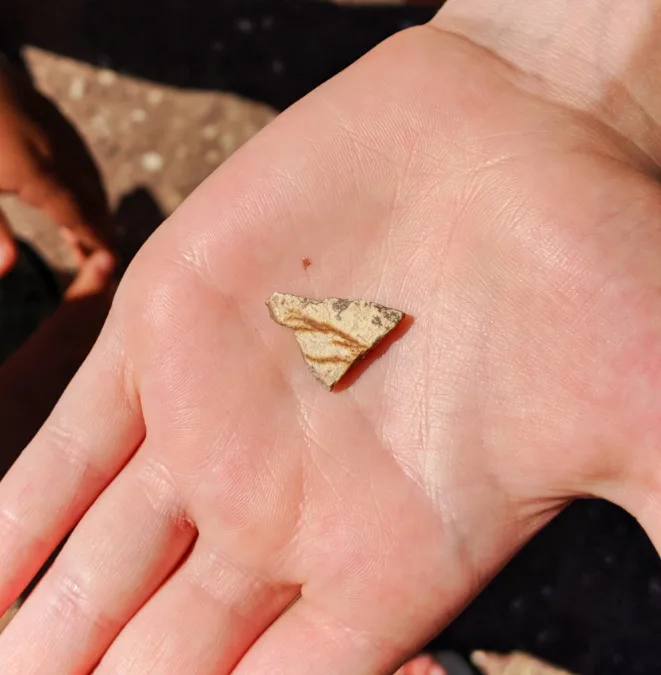 16:45 – Juniper along the trails – the mystery of what juniper smells like and the science of smell
17:50 – The Red Scar Knoll Trail – random and beautiful mounds in the desert, aka Red Scar Knot – Chris and Kelly think it's "martian."
19:45 – Beetle Galleries: nature's artwork and a highlight of the Red Scar Knoll trail – a bonus when exploring the Painted Hills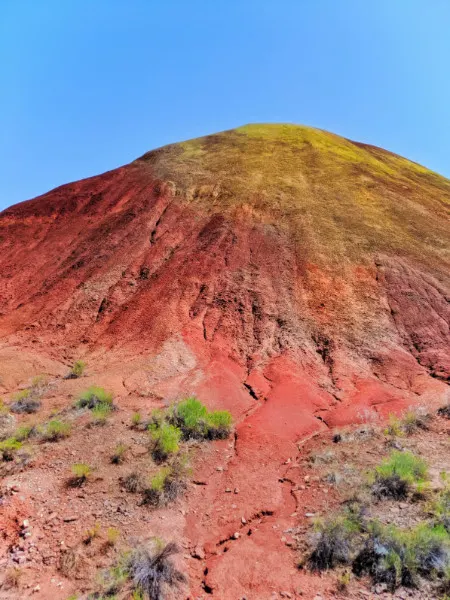 21:00 – Breakdown of the rest of John Day Fossil Beds National Monument – Sheep Rock, Clarno, and Painted Hills Units
22:00 – Review of the Painted Hills Cottages – Book it here through HomeAway!
23:30 – Food and breweries in Central Oregon – Tiger Town Brewing and its food truck kitchen, also reviews of some unique craft beers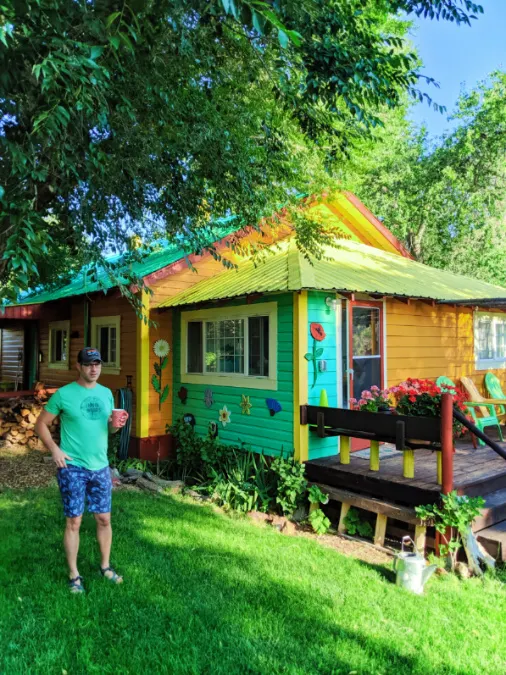 26:00 – HEADS UP before exploring the Painted Hills – no water or restroom facilities within the Painted Hills Unit
27:00 – Thoughts on road tripping to Prineville and the Painted Hills – either OR 97 from the Dalles or I-84 from Portland
Thanks so much for listening! Truly, exploring the Painted Hills is a beautiful and unique vacation plan. The climate and the ever-changing landscape of Central Oregon is unforgettable. You'll love it! And be sure to check out our Complete Guide to Visiting the Painted Hills for more info.
What do you want to hear about from us on our podcast? Please leave us a comment below or send us a note with your questions and what you'd like to hear. We are excited to share!
If you'd like to visit our specific podcast host page, feel free! There are lots of options to subscribe to the 2TravelDads Podcast.