We shouldn't start here. This is the road trip that puts all other road trips to shame… but here we go. This 10 day Oregon road trip plan covers the city, the coast, sand dune, waterfalls, the high desert and more. It's an Oregon loop that you can add to or do in part.
Oregon: so often misunderstood or misrepresented. Oregon is the patch of earth that melds 21st century organic, off the grid individuals with 1950s classic black and white photographers. Oregon is full of pristine beaches, but it's also the high desert with coyotes howling into the night.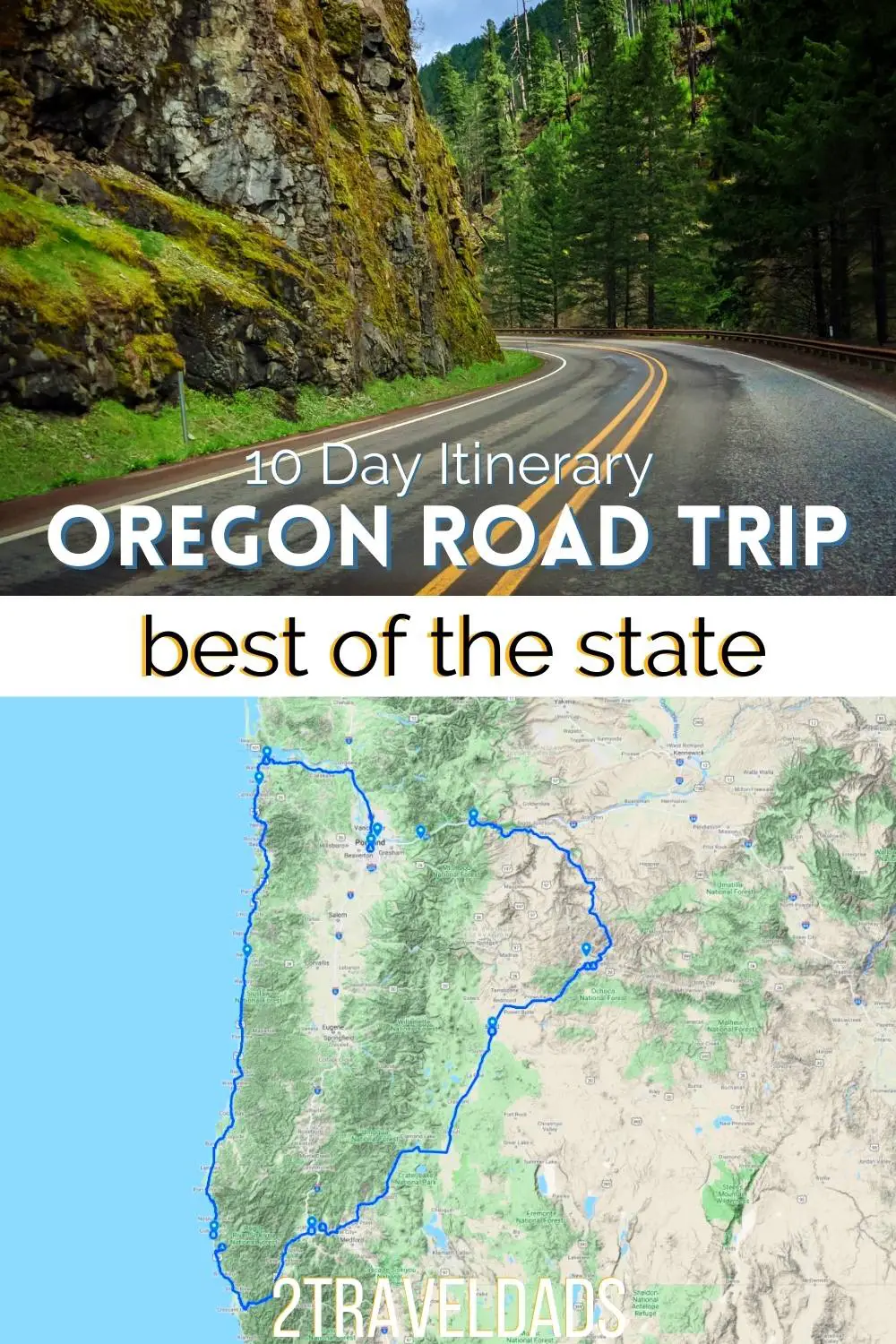 Getting to Oregon: Start in Portland
Start: Fly into Portland, OR (PDX) – Being a major international airport, it shouldn't be difficult to get a direct flight into Portland from nearly anywhere in the USA. Flights on Alaska Air and American tend to have the best schedules, with Alaska Airlines having the most West Coast flights in general.
Day 1: Explore Portland
Explore Portland's fun, eclectic restaurant scene. Walk through the Pearl District and enjoy a farmers market or the funky, punk style of the Urban Air Market.
Sleep in: Portland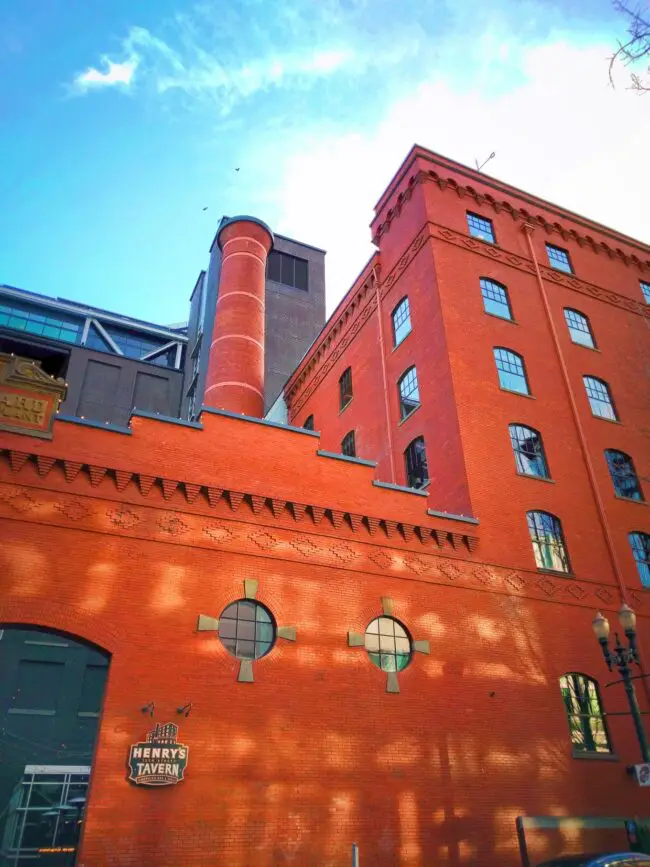 Oregon Road Trip Leg 1 – Oregon Coast
We've broken up our complete 10 day Oregon road trip itinerary into sections or legs so that it's easy to mix and match to build the ideal trip you want. The first leg of the road trip around Oregon starts by going down the Oregon Coast (our favorite area!).
Day 2: Astoria and Seaside, Oregon
Head west out of the city towards Astoria. Here you'll find a collection of Victorian homes, some interesting historic sites (like the Flavel House), and it's the start of the Goonies trail. Set in Astoria and down the coast, the best movie of the 1980s was filmed here in Astoria. Spend the night down in Seaside, where you can wake up at the beach and feel like you're in another world.
Sleep in: Seaside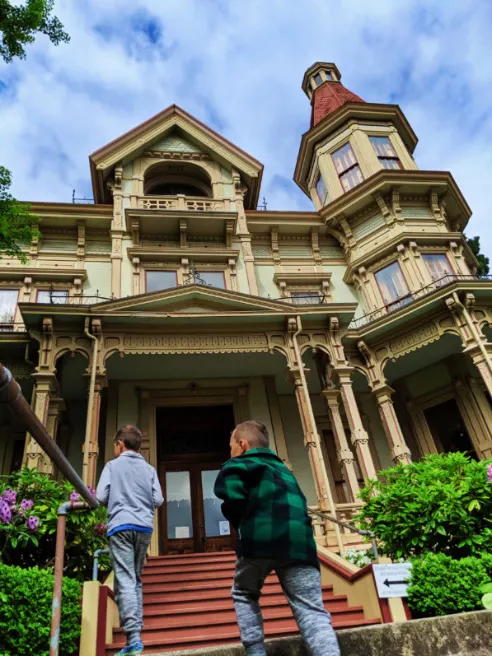 Day 3: Oregon Coast Highlights
Continue down the coast, visiting more Goonies sites, including Ecola State Park in Cannon Beach. As you head to your end point in Newport, make stops at Cape Meares Lighthouse, the Tillamook Cheese Factory, Pacific City for beers on the beach, and Lincoln City. Watch the clock because it's easy to get distracted and spend hours watching the waves crash.
Sleep in: Newport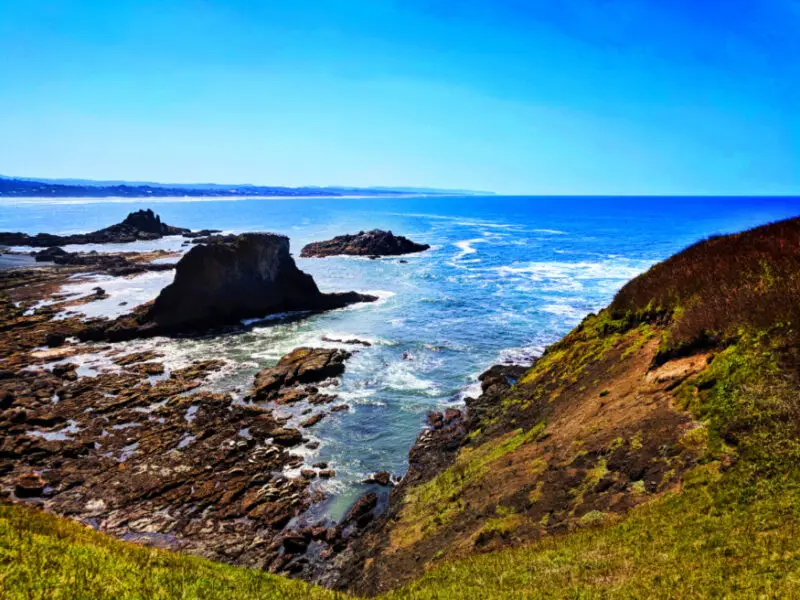 Day 4: Dunes, Seafood and Lighthouses
Wake up and head for the Yaquina Head Lighthouse, where you can enjoy history and watch for whales. As you continue down the coast, make stops at Sea Lion Caves, Cape Perpetua for a short hike, and Old Town Florence for a seafood lunch. Enjoy the epic sand dunes with a climb at Honeyman State Park. Going a little off track, make your way to Shore Acres State Park for both a stunning view of the Cape Arago Lighthouse and to watch 30 foot waves crash into the rocks and sea caves below. Amazing sight.
Sleep in: Gold Beach – recommendation, Pacific Reef Hotel – large, condo style rooms – book it here!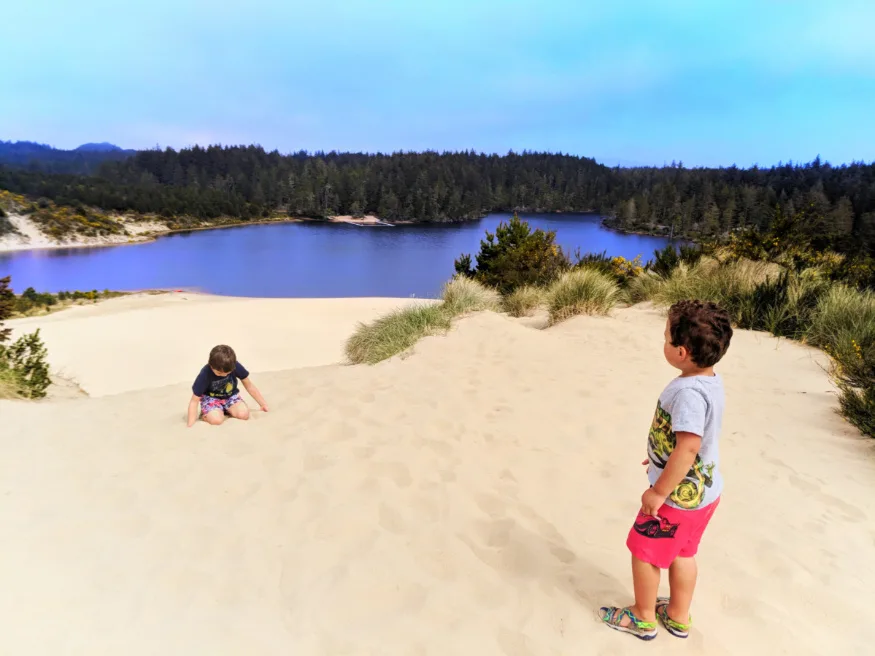 Oregon Road Trip Leg 2 – Central Oregon Sights
This part of our 10 day Oregon road trip plan is full of fun, waterfalls and unique sights. It's amazing how this stretch of the Oregon loop road trip includes such drastic differences as you go from stop to stop. You also get to visit a few Oregon National Parks on this leg of the trip.
Day 5: Caves and Coastal Redwoods
Time to head inland with a stop at Oregon Caves National Monument. Yes, you will have to drive through a bit of California, so make a stop in Jedediah Smith Redwoods State Park to walk with some giants. Tour the caves and Chateau early and then head east to Grants Pass. This is the start of Jacksonville, OR wine country, so feel free to make a stop and have a glass.
Sleep in: Roseburg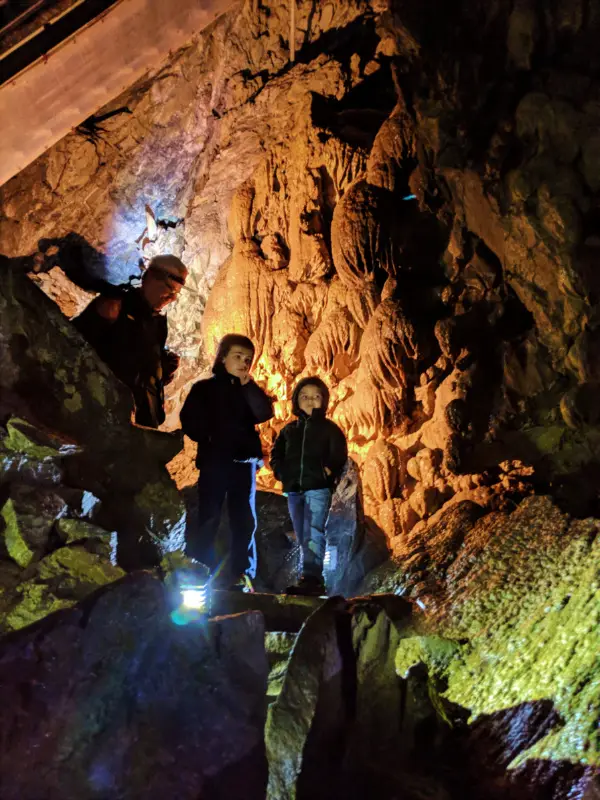 Day 6: Waterfalls and Volcanoes in Oregon
Get ready for contrasts, because after breakfast in Roseburg (cute town!) you head across the Cascade mountains on the Thundering Waters Trail, a part of our Southern Oregon route. As you go, make stops at the many waterfalls, including Tokatee and Watson Falls. You'll cover a lot of ground before arriving at Newberry National Volcanic Monument, where waterfalls and hiking through an obsidian flow (huge glass rocks) make for a once in a lifetime experience.
Sleep in: Bend – recommendation, LOGE Camps Entrada Lodge, amazing for outdoors visitors
Get our full Bend Itinerary and guide to the Best Breweries in Bend!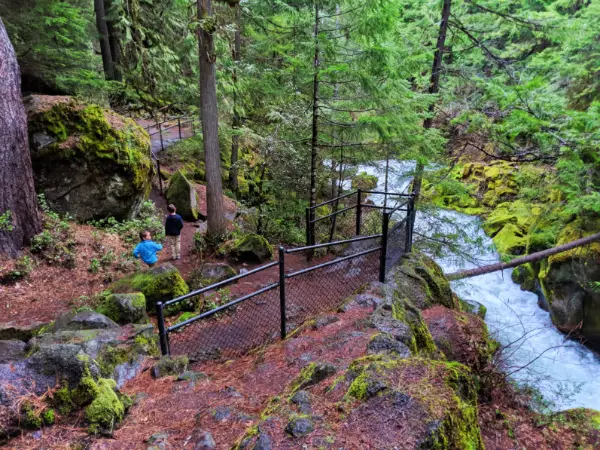 Day 7: Iconic Smith Rock and the Painted Hills
Explore Bend for the first part of the day, enjoying the Riverwalk or hiking along the Deschutes River at Dillon Falls. Have lunch at one of the many breweries before going north to Terrebonne where a hike at Smith Rock State Park awaits you. When you're done, hop in the car to catch sunset at the Painted Hills Overlook.
Sleep in: Bend, Mitchell or Prineville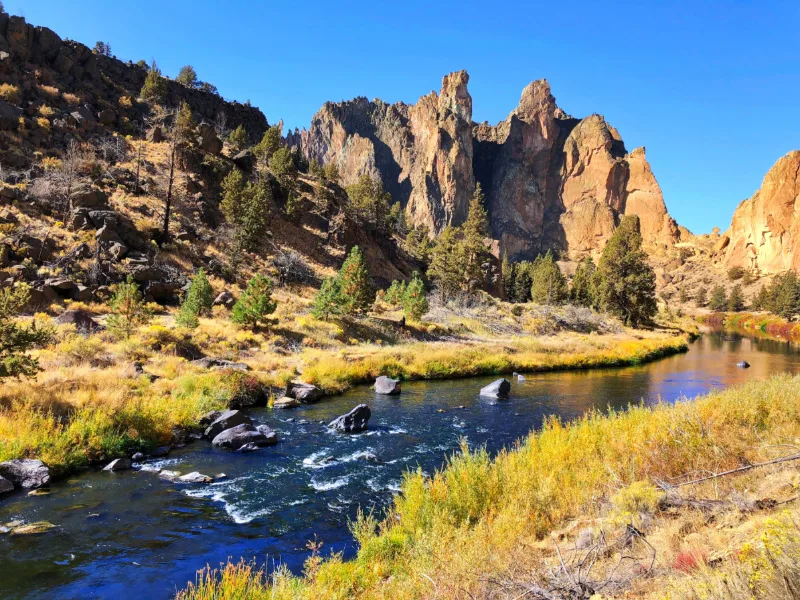 Day 8: Colorful Desert, Ghost Towns and More
Either start by heading back to the Painted Hills Unit of John Day Fossil Beds National Monument or head to the Blue Basin for hiking in an otherworldly landscape. From here, enjoy the sleepy towns of Fossil and the Shaniko Ghost Town. Get to Hood River for dinner and poke around downtown, or watch windsurfers on the river.
Sleep in: Hood River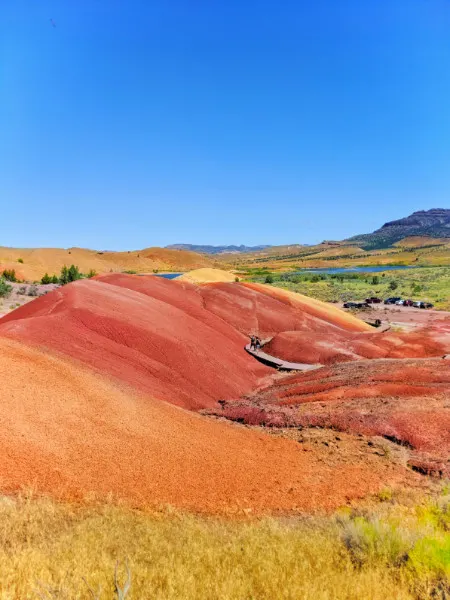 Oregon Road Trip Leg 3 – Columbia River Gorge
Oregon's Columbia River Gorge is home to the most popular tourist attraction in the state: Multnomah Falls. Beyond this towering, iconic waterfall are many more hikes and sights that are worth all the stops on the way to Portland.
Day 9: Multnomah Falls and the Columbia Gorge
From Hood River, enjoy many stops along Historic Route 30 as you explore the Columbia Gorge Waterfall Area. Stop and enjoy a stroll to the footbridge at Multnomah Falls, then a short hike at Latourell Falls and Oneonta Gorge. Finish with the view from Vista House of the majestic Columbia River.
Sleep in: Troutdale or Portland
Find out everything about the Columbia Gorge Waterfall Area!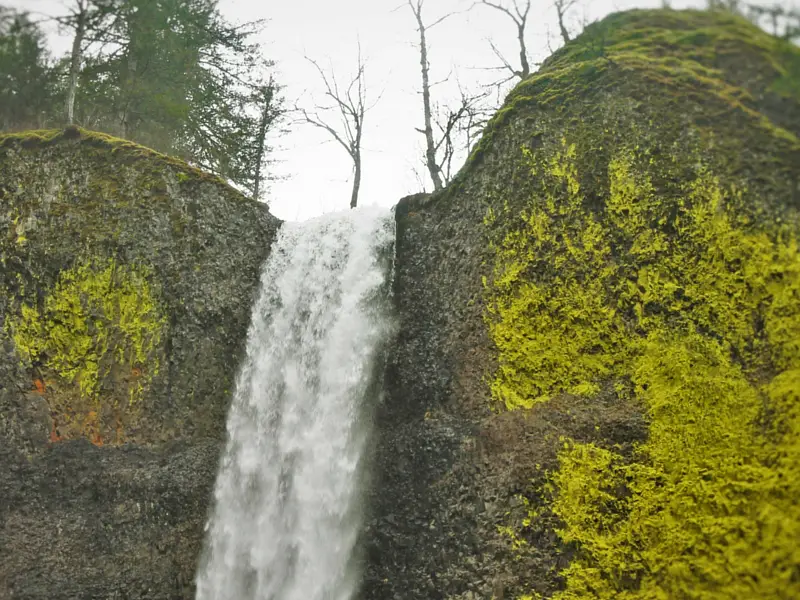 Day 10: Portland Area Adventures
You have three options for your last day. Head west to the Willamette Valley for wine country tours (and so many family friendly Willamette Valley wineries!) and tastings, ending the night in the Portland area; OR you can head east to explore Silver Falls State Park (if you haven't gotten enough waterfalls on this trip). On your way back from Silver Falls, stop at the Leach Botanical Gardens for moss covered beauty before you're back in the city.
Sleep in: Portland area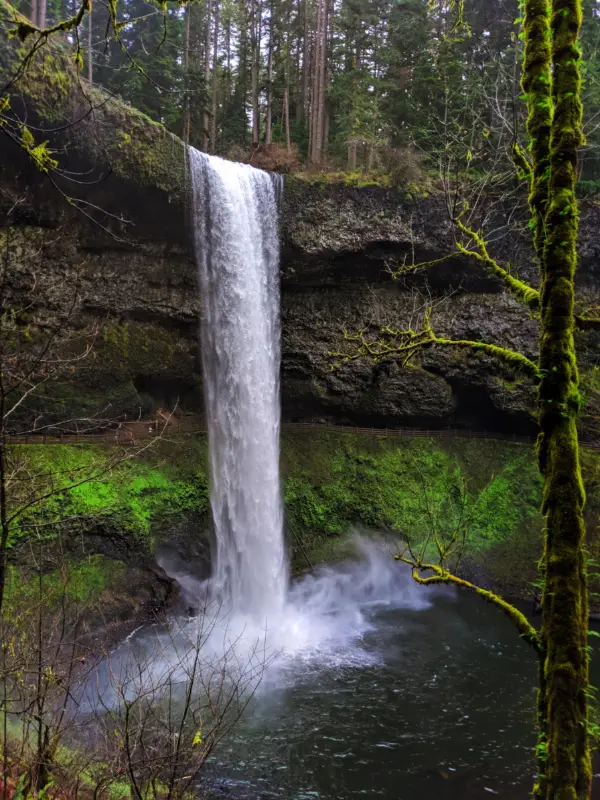 Depart: Leave from Portland, OR (PDX)