Living history is something we LOVE experiencing together and Colonial Williamsburg is THE spot for it. A part of what's called the Historic Triangle, Williamsburg is basically a snapshot in time, just before the start of the Revolutionary War. Visiting with kids is wonderful because it gives them a real life understanding of America 300 years ago, and visiting as adults is both educational and just a beautiful, relaxing time.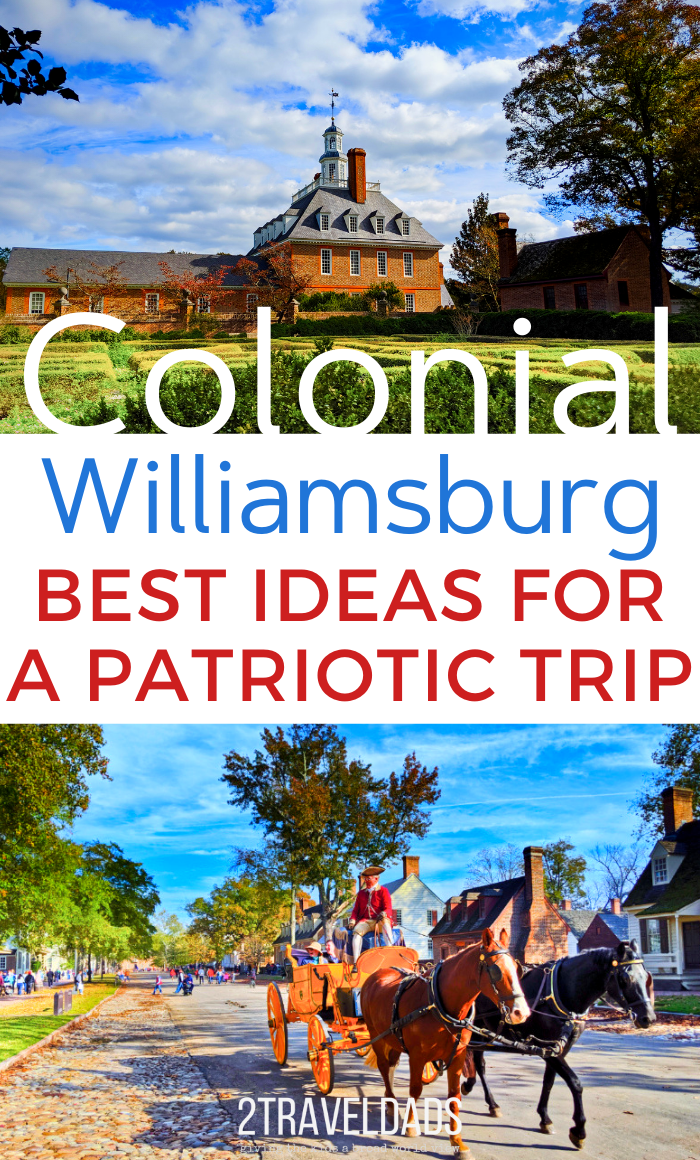 Where to stay near Colonial Williamsburg
While it might not seem like it initially, Williamsburg is actually a big vacation destination / resort area. From glamping in a yurt at the KOA Williamsburg to staying at the Historic Williamsburg Lodge, you'll find the full gamut of hotels and accommodations.
If you plan it properly, you can even arrange to stay within the historic preservation area. At the Brick House Tavern in Colonial Williamsburg, you can rent rooms, just like in its tavern days of the 18th century!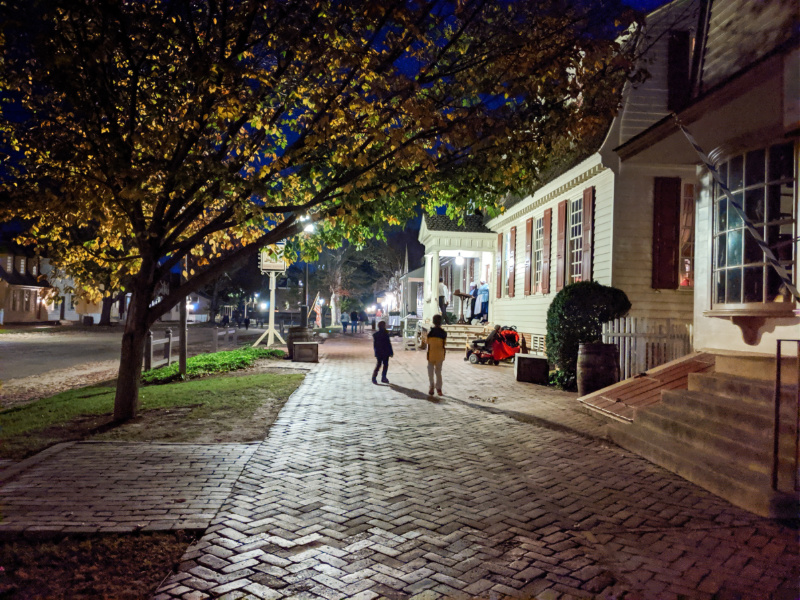 RECOMMENDATION: Stay at the Best Western Historic Area Inn
We stayed at the BW Historic Area Inn. While the accommodations were fine and clean, the hotel itself is in need of an update. The location was ideal though for visiting Colonial Williamsburg, the Jamestown Settlement, and for popping over to Yorktown and Newport News.
As with most Best Westerns, breakfast is included with your stay, as is WiFi. The Best Western Historic Area Inn is a budget travel option, and as its location just away from the main core makes it not walking distance, you will need to drive over to the primary historic area. That's okay though, because there is tons of parking all around Colonial Williamsburg!
Other Best Western options at or near Colonial Williamsburg: Best Western Williamsburg Historic District Best Western Plus Newport News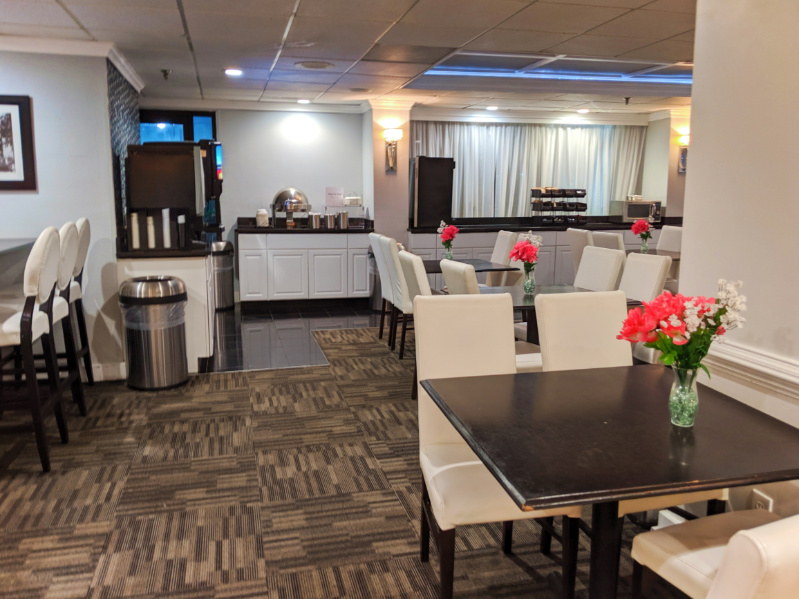 There are LOTS of hotel choices and even some vacation rentals near Colonial Williamsburg thought, so find the spot that's right for you!
Complete plan for a Day at Colonial Williamsburg with Kids
First, let me say that with or without kids, Colonial Williamsburg is fascinating and fun. The experiences are unique and the things to do in Williamsburg will surprise you. You can relax, tour, learn, eat or play. And its all fun.
Do I need to pay to walk around Colonial Williamsburg?
Great question! The open areas, the public demonstrations, the restaurants and shops are all open to the public. You're welcome to stroll the streets and enjoy the atmosphere without purchasing a Colonial Williamsburg or Historic Triangle Pass.
If you want to go into any of the demonstration shops, such as the book binder's or the silversmith's, you'll need to show your admission ticket. The same goes for any building tours. But really, there are many free things to do in Williamsburg. See notations with each activity below.
And just beyond the historic area that's specifically Colonial Williamsburg, there is a great downtown core that's full of shops, restaurants and even a really great brewery / beer hall. That is all open to the public.
Bests tours and sights with kids
There are several tours within the historic area to give you an in-depth look at both events and people's way of life. When you think about what to do in Williamsburg, make sure at least one of these tours is on your schedule.
Find a Williamsburg tour here!
Governor's Palace
The home of the royally appointed governor of Virginia all the way into the Revolutionary War, the Governor's Palace is a must-visit. Tours go every few minutes and are plentiful enough that any visitor can join one.
Colonial décor, weapons collections, and stories of 18th century life make for a fun activity that's very kid-friendly. The tour lasts about 30 minutes or so. If you choose, you can tour the rest of the grounds on your own (including a manicured maze).
Note: if you can't do stairs (especially in the heat), half of the tour is up a grand staircase, and there are stairs going into and out of the mansion.
Colonial Williamsburg admission ticket required for tour.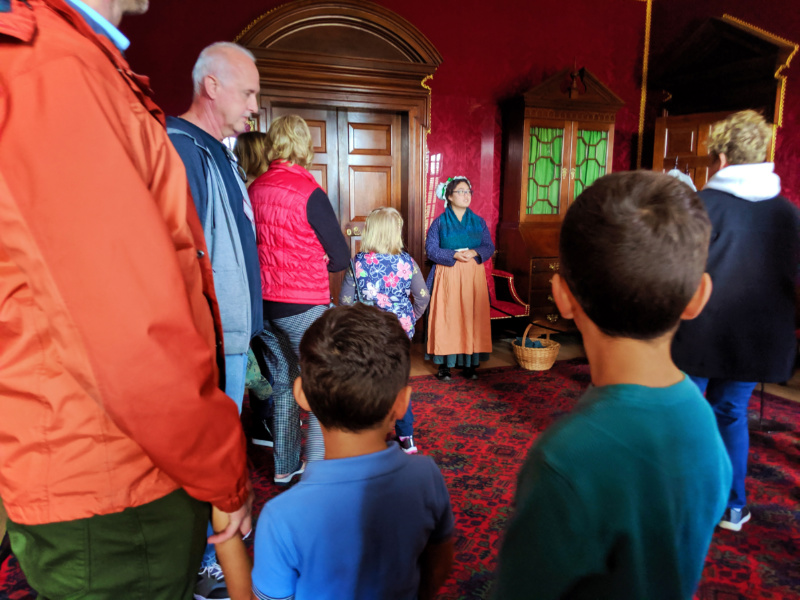 Randolph House
Available to tour, particularly via one of the many ghost tours in Williamsburg, the Randolph House is known as the most haunted house on the Eastern Seaboard. Since we're not too into creepy things to do, if you're doing Colonial Williamsburg with kids, we'd recommend visiting the Randolph House during the day. Book a Williamsburg Ghost Tour here!
Market Square
So much happens in Market Square! There is a market (of course) but then this is also where public events, including military demonstrations, take place. One of the coolest things to do in Colonial Williamsburg is to participate in a trial at the courthouse in Market Square.
A personal highlight for me what getting to take pictures in the stocks by the courthouse. There are photos from when my sister and I were little kids posing in the stocks… and now I have pictures of my kids doing it too.
Note: while I think of taking photos in the stocks as a fun activity, like we didn't pay taxes or something, others may associate it with slavery and the painful history of the colonies. It's okay for people to not want to participate in stock photos, as you never know what somebody is associating in their minds.
No admission ticket required for the Square, ticket IS required for a courthouse trial.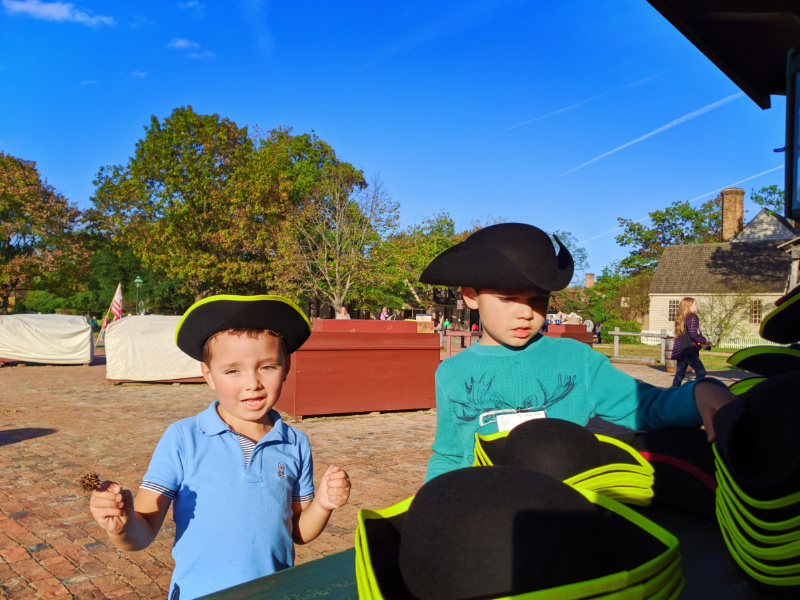 Capitol Building
Another of the larger buildings you can tour at Colonial Williamsburg is the Capitol Building. Located at the end of town, tours go every fifteen minutes or so and guide up through the historic former capitol of Virginia.
As with the Governor's Palace tour, the guide is a fully costumed historian ready to share and teach about 18th century law and life.
Colonial Williamsburg admission ticket required for tour.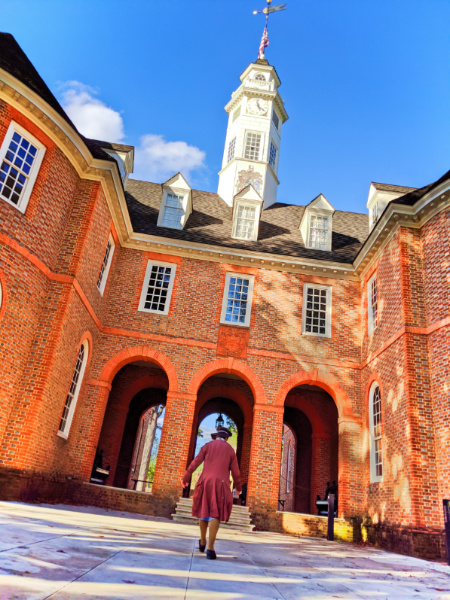 Take an historic carriage ride
I can't talk about what to do in Williamsburg without mentioning the carriage rides. Especially when it's Christmas in Williamsburg, a carriage ride is a great way to get both a different view and different stories of the town. Whether you choose a private carriage or the group wagon, a half hour carriage ride makes for a fun afternoon.
This is an additional cost to your Colonial Williamsburg admission. Also, an historic carriage ride is available to both ticketed visitors and those just strolling through the colonial town on their own.
Additional cost for anyone wanting to participate.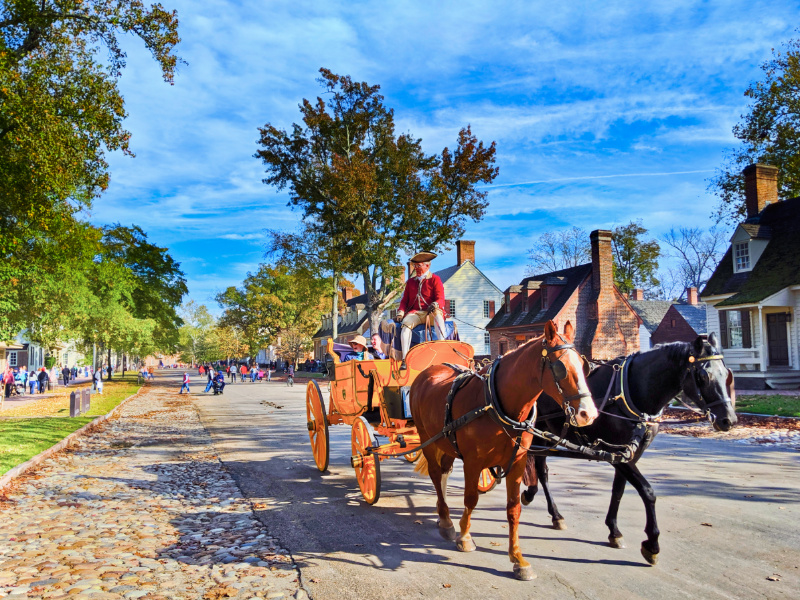 Guided tour add-ons at Colonial Williamsburg
There is so much history and so many things to do in Williamsburg that setting up specific tours and attractions is actually a great idea. Wander on your own too, for sure, but we do recommend getting a more in-depth scoop about the history of Williamsburg if you're able. (booking links below)
Also, beyond Colonial Williamsburg, there are some other awesome nearby attractions and sites (including Busch Gardens). It's a three day destination, and even then you won't run out of things to do in Williamsburg with kids.
Check out tours and attraction tickets for the Williamsburg Area here!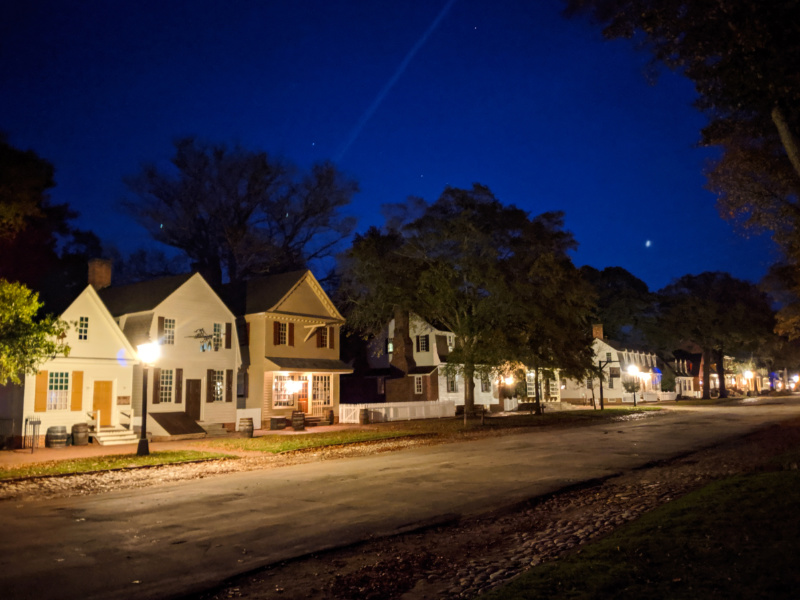 Williamsburg hands-on learning and demonstrations
Visiting Colonial Williamsburg with kids is extra fun when you take the time to watch or participate in the demonstrations. While you can't do everything the artisans and craftsmen do, you can be a part of many activities.
Blacksmith Shop
Who doesn't love visiting a blacksmith demonstration? Seriously, if I lived in colonial times… or yesteryear / days of yore, I'm pretty sure I would've been a blacksmith. It's the perfect combination of science, art, and handicraft.
In addition to learning about how black-smithing works, you usually get some good colonial stories by visiting the blacksmith shop in historic Williamsburg.
Entering the blacksmith area requires a Colonial Williamsburg admission ticket.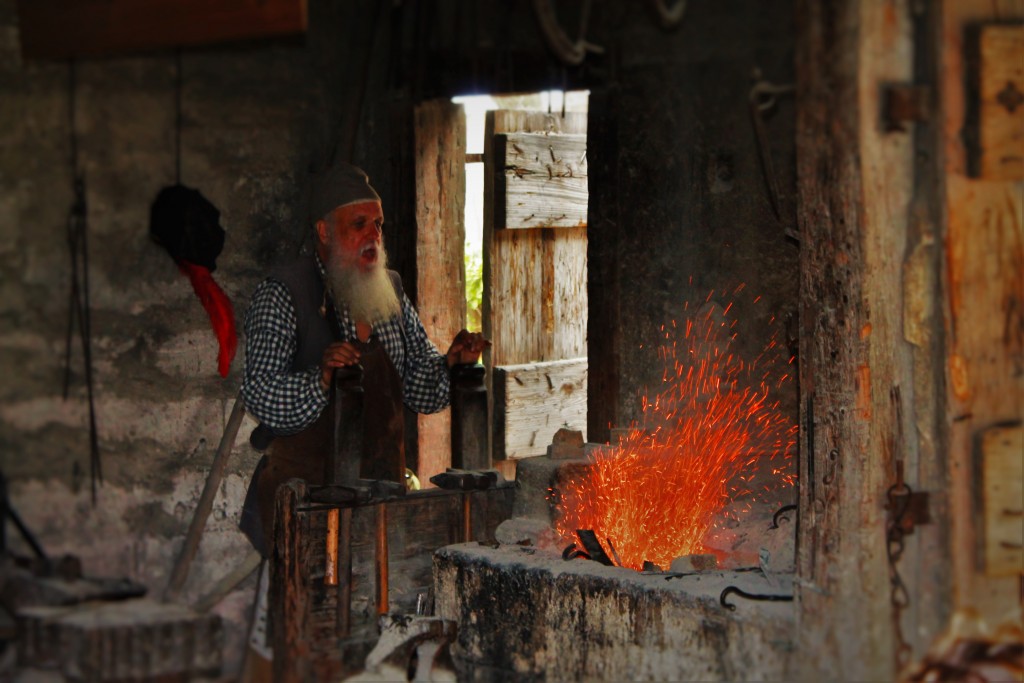 Silversmith
Much like the blacksmith shop, the silversmith is working out art and craftsmanship. With several artisans working throughout the day, they alternate telling stories and explaining the craft with actually creating pieces in the shop.
Also in the silversmith shop are examples of historic silver work done in Williamsburg. THIS IS NOT A PURCHASING SHOP. Even though you'll see some cool baubles and pieces in the shop, this is not a storefront, but purely for education and demonstration.
Entering the silversmith area requires a Colonial Williamsburg admission ticket.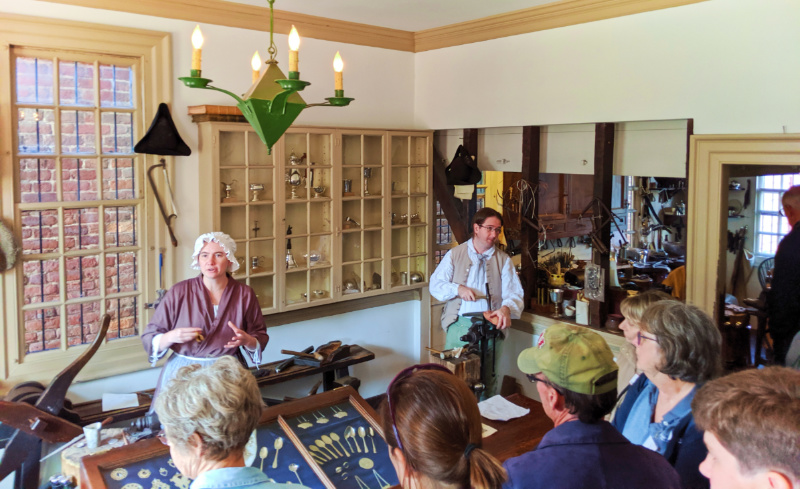 Trial at the Courthouse
I mentioned this above, but I have to call it out again. If you have the opportunity to participate in a court trial in Colonial Williamsburg, do it! It's the full experience of live theater, living history… and awkward moments of being on the stand.
This is recommended for older kids and adults, as younger kids may be confused in the "OMG, why is my dad on trial?!?!" sense of the word. Allow 45 minutes for the full trial experience.
Participating in the courthouse trial requires a Colonial Williamsburg admission ticket.
Military Activities
When you visit Williamsburg, one of the highlights will no doubt be the military presentations and demonstrations. From learning to march with the regiment to observing canonfire at close range, you'll see it all.
Note: the musket and cannon fire really is exceptionally loud and people with sensitivity to loud/sudden noises should be prepared or avoid the Market Square area at scheduled times.
Tip: download the Williamsburg app or speak to the staff/interpreters to find out when Military Activities will be happening.
Observing military activities doesn't require a Colonial Williamsburg admission ticket. Youth participation may require a ticket.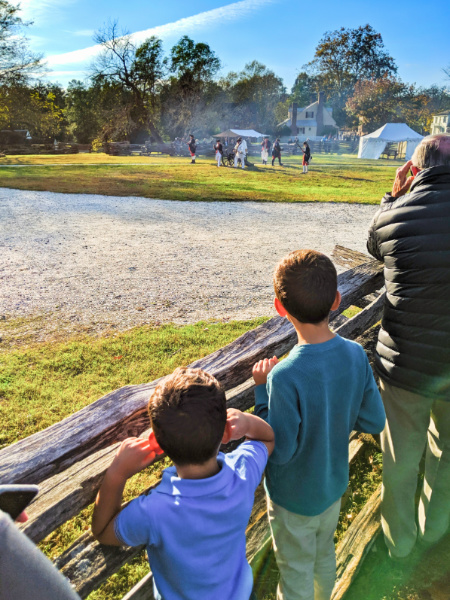 The Farm: Great Hopes Plantation
Although you cannot get involved with the farm animals or digging in the dirt, there are gardens and cows all around the historic area of Colonial Williamsburg. Costumed interpreters are available throughout the day to talk about farming and share how the town functioned.
For a more in depth look and to "learn about how the other half lived" a visit to the Great Hopes Plantation is one of the best things to do in Williamsburg. Tours and demonstrations are available
Observing farm activities doesn't require a Colonial Williamsburg admission ticket, but tours and events do.
Museums at Colonial Williamsburg
In addition to all the living history things to do in Williamsburg, there are several museums included with an admission ticket for Colonial Williamsburg.
Rockafeller Folk Art Museum
While not as dramatic as the National Gallery or Smithsonian National Museum of American History, the Abby Aldrich Rockefeller Folk Art Museum has a remarkable collection of art of the common man. From toys and trinkets to paintings and sculptures, the Folk Art Museum is a different look at art through history in America.
If you are visiting historic Williamsburg with kids, plan for up to two hours visiting the folk art museum. It's pretty cool, but also might not be every kid's cup of tea.
Entering Rockefeller Folk Art Museum requires a Colonial Williamsburg admission ticket.
Decorative Arts Museum
While it's not my decoration inspiration, the lavish collection of the DeWitt Wallace Decorative Arts Museum is fascinating. Check out both art and lifestyle pieces that would've adorned the homes and buildings of Colonial Williamsburg. Since it's not a huge museum, allot a little over an hour to visit.
Entering the Decorative Arts Museum requires a Colonial Williamsburg admission ticket.
Restaurants at Colonial Williamsburg with Kids
Yes, there is indeed colonial dining and it's awesome! Before we arrived at Colonial Williamsburg, we had doubts about the quality of food we'd find within the history area. You know, tourist attractions often fail when it comes to being authentic or nutritious. Colonial Williamsburg dining was wonderful!
Josiah Chowning's Tavern
This is the perfect lunch spot. One of the few restaurants in Colonial Williamsburg, Josiah Chowning's Tavern has a great atmosphere and good menu. A mix of both modern and colonial menu items, it's a great option with kids.
The price point for lunch at Josiah Chowning's is actually very reasonable, meaning it's like dining at a non-tourist area restaurant. The beers are a bit more than outside of the historic area, but overall, very well priced for a family of four at lunch.
Note: Josiah Chowning's Tavern is a first-come-first-served restaurant that doesn't take reservations. It is also open to the public, so not just ticket holders may dine here.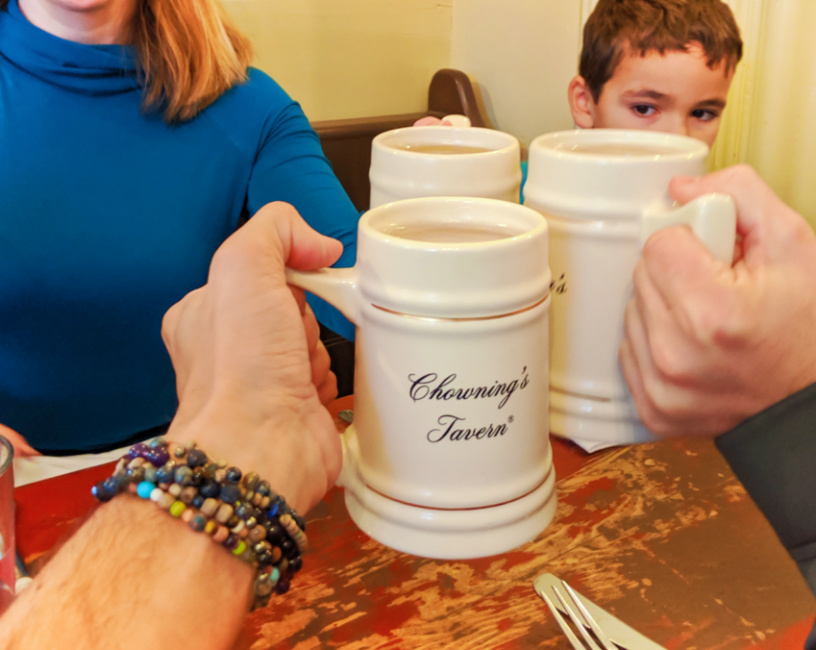 Dinner at King's Arms Tavern
We LOVED the King's Arms Tavern dining experience. We arrived after dark, strolling and enjoying the quiet streets along the way. The waiting area for the King's Arms Tavern is a dimly lit, sparsely decorated tavern room with a wood fireplace. The smokiness adds to the mood.
The dining areas are the many rooms of the original tavern and house, some upstairs and some down. All are lit by candles and all have the best historic atmosphere.
The menu is very colonial. Between cuts of meat and peanut soup, it's not your normal dining room meal. They do offer a really wonderful vegetarian option as well, which was butternut squash steaks with the most delicious mushroom jam.
The price is going to be a bit higher than a normal evening out, but not too much more. Like with Josiah Chowning's, the prices are very near regular restaurant costs, making a colonial dining experience attainable on many budgets.
Note: you MUST make reservations for dining at the King's Arms Tavern. It's one of the most popular restaurants in Williamsburg, let alone within the colonial area. It's worth the planning.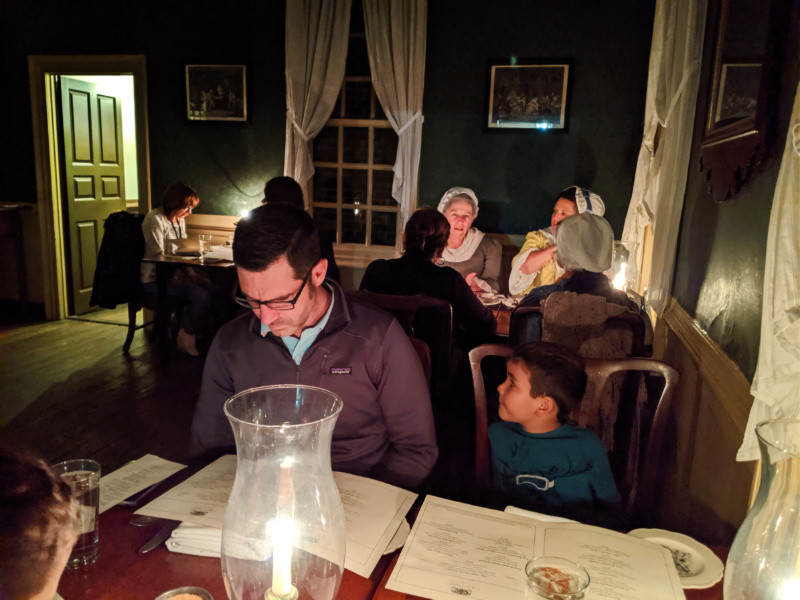 Coffee and Snacks around Colonial Williamsburg
Within the designated historic district of Colonial Williamsburg, there is one bakery: the Raleigh Tavern Bakery. Here you can grab cookies and savory breads as well as drinks. You can also order sandwiches and light fare to take with you if you want, which is a great idea if you're doing Williamsburg with kids.
Beyond the historic core, the townsite has several spots to grab coffee and pastries, including the Blackbird Bakery (right next to the Cheese Shop). And if you are looking for ice cream, you've also got a few options in the main town area. Recommendation: Kilwins Williamsburg has great ice cream and handmade candy.
Christmas in Colonial Williamsburg
If ever there were a place to feel Christmassy without all the commercial it's in Colonial Williamsburg. This historic town does it up well at Christmas. With only authentic decorations and events, Christmas in Williamsburg is unlike anywhere else.
Starting mid-November and going into early January, Christmas in Williamsburg is ideal for a different sort of family holiday activity. Holiday ideas include:
the Grand Illumination (early December) – lighting the flame torches and winter fun
Christmas Tree and decorations at the Abby Aldrich Rockafeller Folk Art Museum
check out the traditional holiday decor of boughs and wreaths
visit the Christmas Shop in Merchants Square (Google Maps link here)
Planning your visit to Colonial Williamsburg
Like with any tourist area or National Park, we always recommend starting a visit with a stop at the Visitors Center. The Colonial Williamsburg Visitor Center has a very large parking area and is the ideal place to leave your car and use the provided shuttle system.
Also at the visitor center, learn about the history of Williamsburg, its preservation and restoration, and get help planning your day. Be sure to find out what special events are happening when you're in town!
Where IS Colonial Williamsburg?
Since Colonial Williamsburg is so often paired with visiting Washington DC and the whole of the National Capitol region, you might think it's actually in the DC area. It's not.
Colonial Williamsburg is located in an area called the Historic Triangle, in southeastern Virginia, nearly to North Carolina. A three hour drive from Washington DC, you may find it easier to fly into Richmond, VA than the DC area.
Here are the drive times from nearby destinations:
| | | |
| --- | --- | --- |
| Washington DC | 2:20 w/o traffic | 3:30 w/ traffic |
| Shenandoah Nat'l Park | 2:30 w/o | 2:50 w/ |
| Richmond, Virginia | 45 min w/o | 1:00 w/ |
| Raleigh, North Carolina | 3:00 w/o | 3:30 w/ |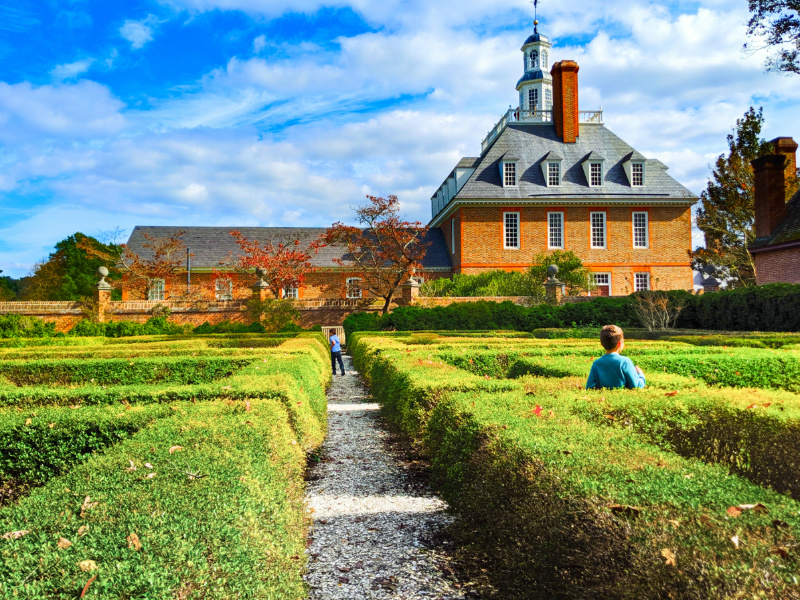 Tickets and Passes for Colonial Williamsburg
There are four ways to experience or get tickets for Colonial Williamsburg:
Visit the historic area and just walk around – no ticket required

Buy the Historic Triangle Pass, which includes the Jamestown Settlement and Yorktown
Invest in an annual pass for Williamsburg, which is in large part a donation to continue to preserve and restore the historic area.
Whichever you choose, the proceeds help to maintain this incredible area and to fund educational programs and research. I think that's well worth it!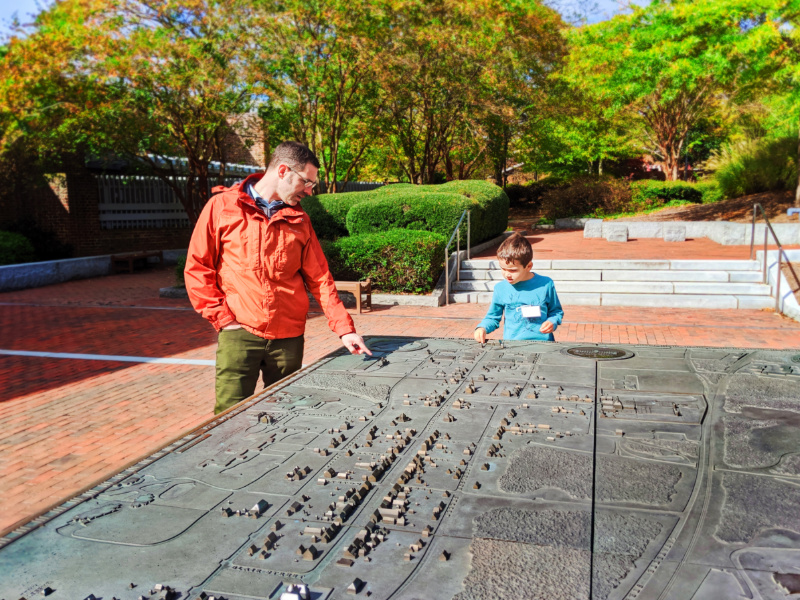 Operating Hours for Williamsburg
While the historic area of Williamsburg is open 24 hours a day due to there being lodging within the townsite, the primary operating hours of the shops and demonstrations run from 8:45 am to 5:00 pm.
There are a number of after dark/dusk tours offered year round, so hours may vary, as may tour availability. Check with the actual Colonial Williamsburg park itself before finalizing your travel plans.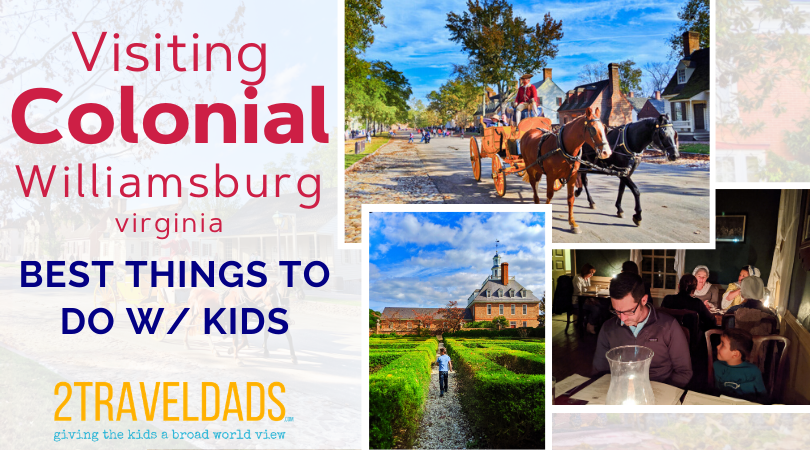 If you have any questions about visiting Colonial Williamsburg, events within the historic area, where to stay, or anything else, please let us know! Send us a note or leave a comment so we can help you plan what to do in Williamsburg and to help you have a great trip!
Want to pin this for your own Virginia vacation planning? Go for it!!!