Before we were actually on-property at Walt Disney World I had no understanding of its size or how to plan anything. I knew Disney World would be a very different experience than Disneyland, but that's all. And that's why we've created our Walt Disney World First Timers Guide. Here is everything you need to know for an easy Disney World vacation (and some bonus tips that are lifesavers).
And be sure to check out our article about visiting Disney World During COVID-19 and everything you need to know!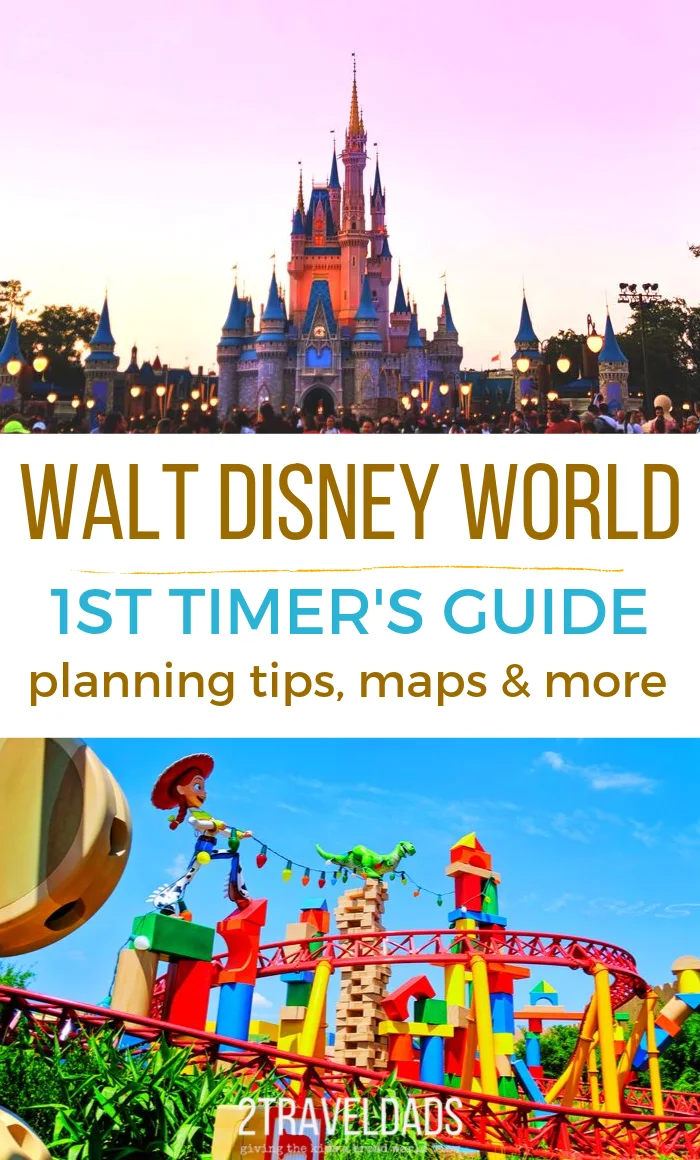 Give our Walt Disney World podcast episodes a listen. From visiting Disney World during COVID-19 to picking our favorite attractions, and even comparing a Disney World trip to visiting Universal Orlando, we've got you covered!
Top Need To Know Disney Tips
To start you off, these are our top six tips for planning a Disney World vacation:
Book everything you can in advance

(including Lightning Lane, day-of)

Choose your hotel based on its location and price point

Plan your time in the parks with as few transfers as possible

Understand what's most important to experience for your group

Separate yourself from the idea that it's like Disneyland

Allow yourself downtime, either in a park or hotel, to recharge
As you read on you'll understand each of these bullet points. These are key concepts you need to know for a Disney World vacation that truly will make your time there more fun an magical than you could hope for.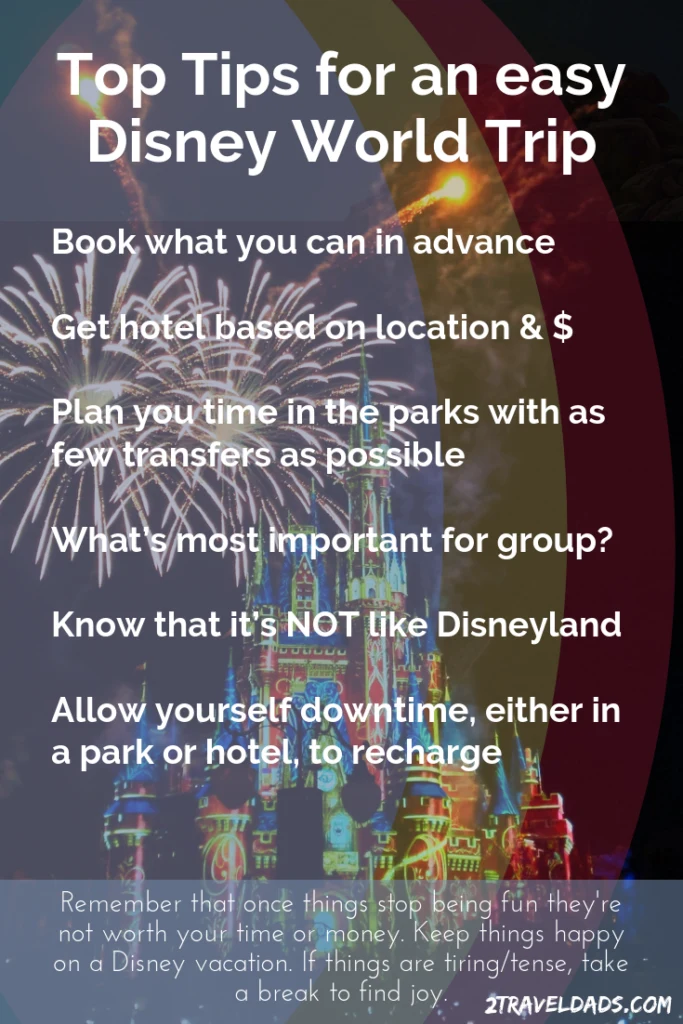 Locale of Walt Disney World
Disney World is located in Orlando, Florida, between Kissimmee and the Space Coast. It's a 1.5 hour drive from Tampa, St Pete, and Daytona Beach (love Daytona Beach!), three hours from Miami and Jacksonville, and about seven hours from Atlanta, GA and Mobile, AL. In relation to other Orlando sights, check out the drive time chart below and map to understand just where you are and what you can do.
While you can do an entire trip that is only Disney World, you can also add day trips to other theme parks and natural areas. For many, a trip to Florida is a lot to plan and a big expense, so making the most of your time in FL is important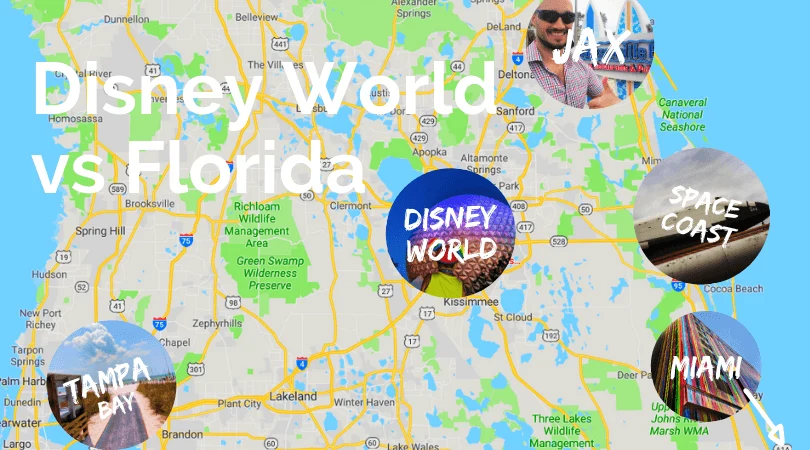 Getting to Disney World from the airport
This is where things get complicated. One of the things you need to know for a Disney World vacation is how to get there from the airport. You DON'T NEED A CAR. Unless you are driving to Disney World from another location, you do not need a car for anything. From Orlando International Airport (MCO) you have three main transportation options for how to get to Disney World:
Meares Connect, formerly

Disney's Magical Express bus service

– no longer free

Disney's Minnie Van private transport

– price increases in 2022

Lyft/Uber/Taxi/Town Car
Depending on your budget and how many are in your travel group, you can pick which option is the best for how to get to Disney World.
Sunshine Flyer or Meares Connect, formerly Magical Express to Disney World – CHANGED 2022
This is the bus option to take you from Orlando International Airport to Disney World. You do need to book it in advance, but it does not cost you anything. This is a good option if you're joining up with others at Disney World or if you want the most cost effective option for a family of four or less. Buses depart from MCO (the Orlando airport) every few minutes and make stops at all Disney World resort hotels. THIS NEEDS TO BE ARRANGED IN ADVANCE. **this service has been announced as beginning on January 1, 2022.
Note: this is NOT the option for you if your goal is to get to your hotel in the most timely fashion or if you are staying outside of the Walt Disney World resort area. The buses do make several stops, so if yours isn't the first stop, your transport to your hotel may take longer than expected.
Sunshine Flyer Cost: $12-$16 per person – best deal for transport to WDW Resorts. Website: Sunshine Flyer Service
Meares Cost: $16-28 per person one way, round trip prices may vary and prices are subject to change. Website: Meares Connect Transportation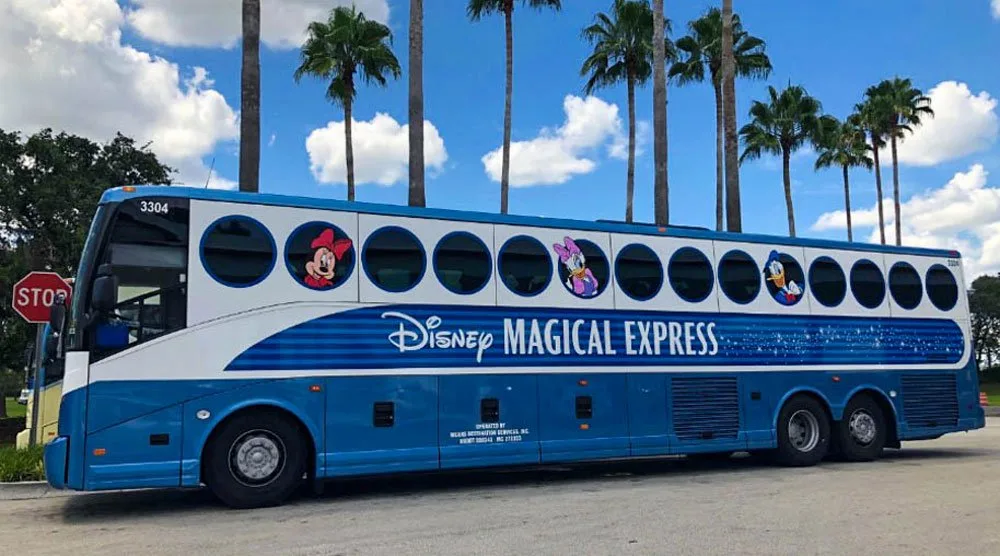 Using Disney's Minnie Vans
You can book the Minnie Van service in advance for a private transport to any of the Disney hotels. Depending on your party size or the option you choose, you may be in a Suburban or minivan of sorts. The driver will meet you inside the terminal to assist with luggage and make sure you're all set. Once in the vehicle, they provide refreshments (waters, chocolates…) and all kinds of information about Disney World. For families of four or more, this is our top recommendation if it fits in your budget and you're pressed for time.
Cost per airport transfer: $150 each way
Note: Minnie Van service around the resort is also available through the Lyft app. That service doesn't have to be pre-arranged, but may not be as available as a standard Lyft.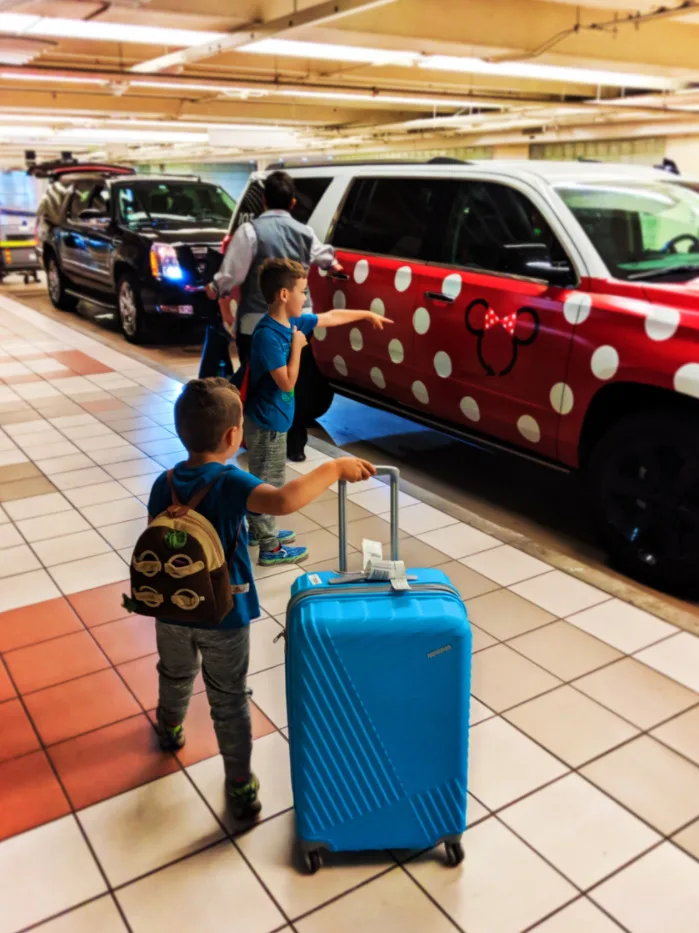 Lyft or other rideshare/taxi service to Disney World
While it's not our top pick for how to get to Disney World, Lyft and other ride services and taxis are available to get you from MCO. Since it is about a half hour ride, depending on your time of day you can plan on spending about $40 to get to most hotels on Disney property.
How is Disney World arranged: the lay of the lands
There are five, no… 34 areas to Walt Disney World. Of the things you need to know for a Disney World vacation this is one of the most important: NOTHING IS CONNECTED. We're west coasters, so we visit Disneyland in California frequently and have written all about it many times. Disneyland is all close together and it's easy to hop between parks and even go back to your hotel room if needed.
Note: the Contemporary and Grand Floridian are very close to the Magic Kingdom, but still a hassle to get back to mid-day if needed.
Disney World is spread out with miles between parks and hotels. The theme parks are the Magic Kingdom, Disney's Animal Kingdom, Disney's Hollywood Studios, Epcot, and Disney Springs (Downtown Disney). Each park is extremely different than the next and none are comparable to the other. And no, the Magic Kingdom is neither better or not as cool as Disneyland: it's different.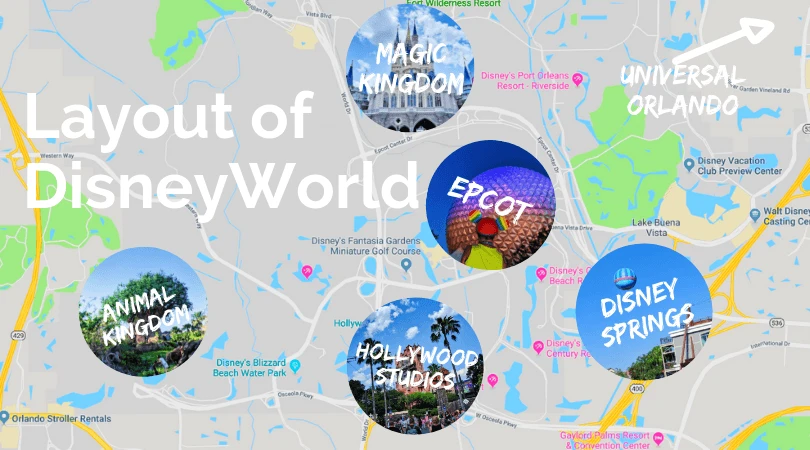 Getting around Disney World
Okay, this is number 2 of big things you need to know for a Disney World vacation. If you haven't picked up on it yet, Disney World is huge and you will spend a fair amount of time getting between parks and hotels. From each hotel there are shuttles, either by boat or bus, to get you to the different parks.
Tip: if you want, family Disney shirts that match are a popular way to both have fun photo ops and to be able to keep track of each other as you go from park to park.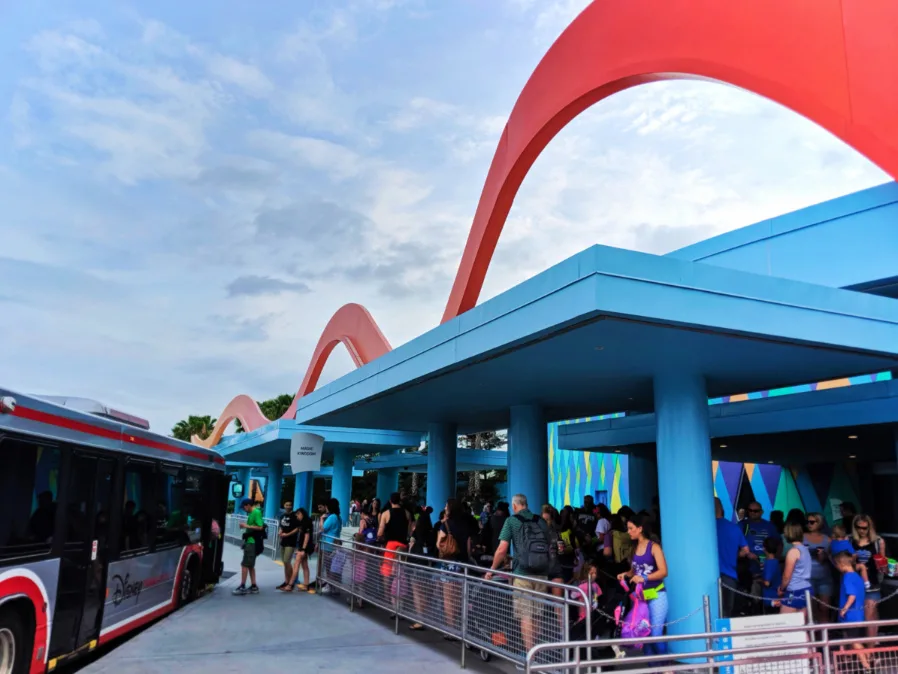 From each park, there are buses to get you to the other parks. There is also the monorail which goes between the Magic Kingdom and a few hotels, as well as the Transportation and Ticket Center and Epcot; a ferry system between Magic Kingdom, hotels, Epcot and Disney Springs; and just opened in fall of 2019 there are gondola lines, the Disney Skyliner, connecting Hollywood Studios and Epcot to a handful of hotels, including Disney's Art of Animation Resort.
Tip:  if you want to enjoy Disney Springs and beyond, check out this great list of things to do beyond the parks.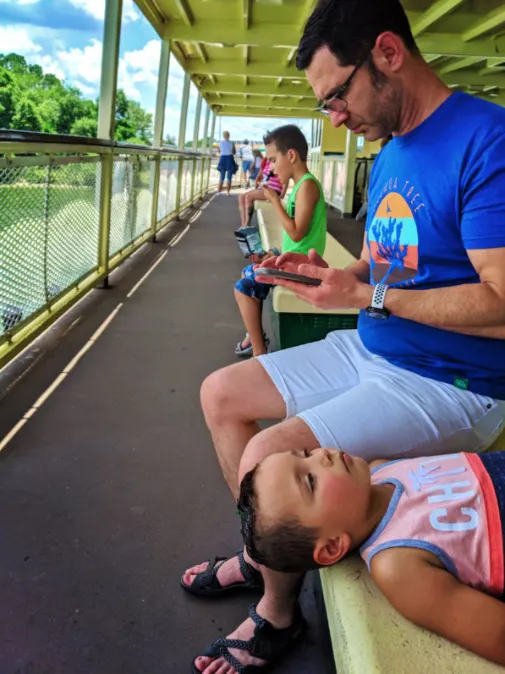 Because the parks are so spread out, you should allot yourself no less than 40 minutes to get between two points. That time accounts for waiting to board transportation, walking from the drop off point, going through security, and eventually making it through a park gate. 40 minutes is a tight schedule that goes as planned. 60 minutes is ideal and leaves room for error if you have something scheduled that you're trying to get to.
Note: getting from Disney Springs to anywhere is actually a nightmare and you should only visit Disney Springs with kids if you have bonus time or a dinner reservation. You cannot get a shuttle from Disney Springs to any theme park, so before you plan a stop there, know you're going to need to take a Lyft or Minnie Van between there and anywhere else besides your hotel.
Be sure to download and listen to our Podcast Episode about Disneyland vs Magic Kingdom to here some inside scoop!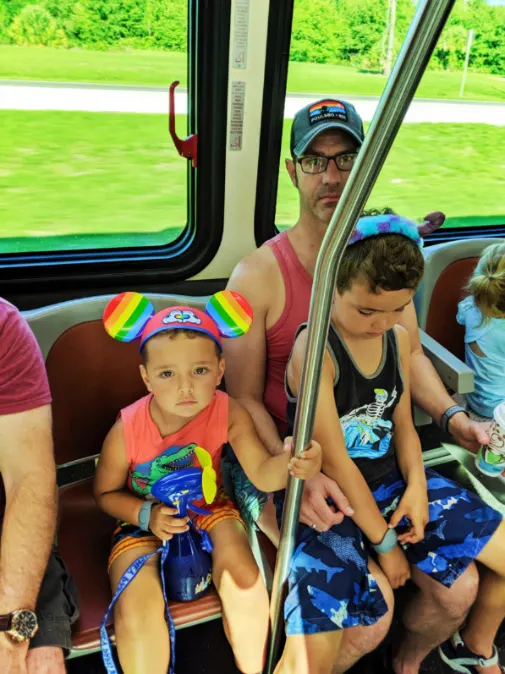 Planning your time in each Disney park
When we created our guide to planning an awesome Disneyland vacation, we talked about considering your crew and knowing what experiences are most important to them. One of the thing things you need to know for a Disney World vacation is what everybody wants out of the trip. For our kids it was to be wowed by everything from characters to shows, not so much by rides. For us dads, it was to see the kids have fun AND to get to do some fun attractions that packed a thrill.
Here's how you plan your park time in Disney World:
Review the shows and attractions in each park

Ask your family/travelers what they know about Disney World and what they think they want to do

Make a list of the top experiences/shows/rides and sort them out by park

If there is one park that most things fall into, plan to have two days/visits to that park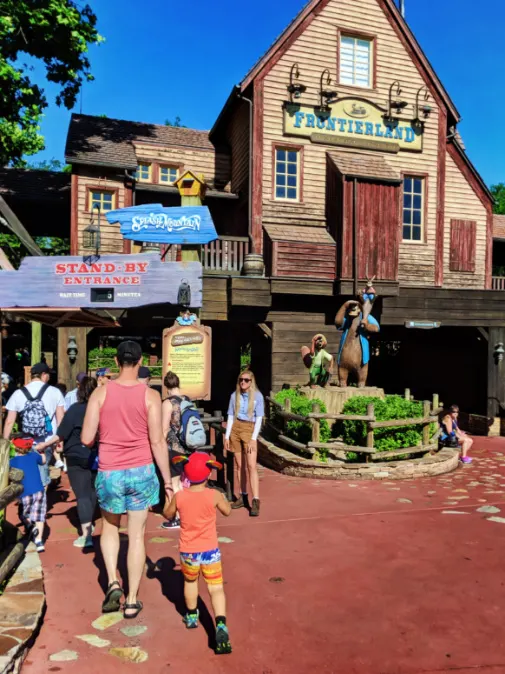 It really is okay to not do every single ride or hit up every single character meet and greet. It's tough to tell yourself that you don't need to do everything, but really, it's okay to skip some things. It's more important that you enjoy yourself than that you run around hitting everything and wearing yourself out (unless that's your thing). And that's why Genie+ and LightningLanes are so great. Also, it's okay to NOT eat in every spot in Epcot's World Showcase. Visiting EPCOT's International Pavilions and touring the countries is fun, but a LOT of food. But if you need suggestions for how to manage your Disney Dining Plan and snacks…
Note: these parks are very different from California and you need to approached planning your Disneyland trip differently. Check out our article!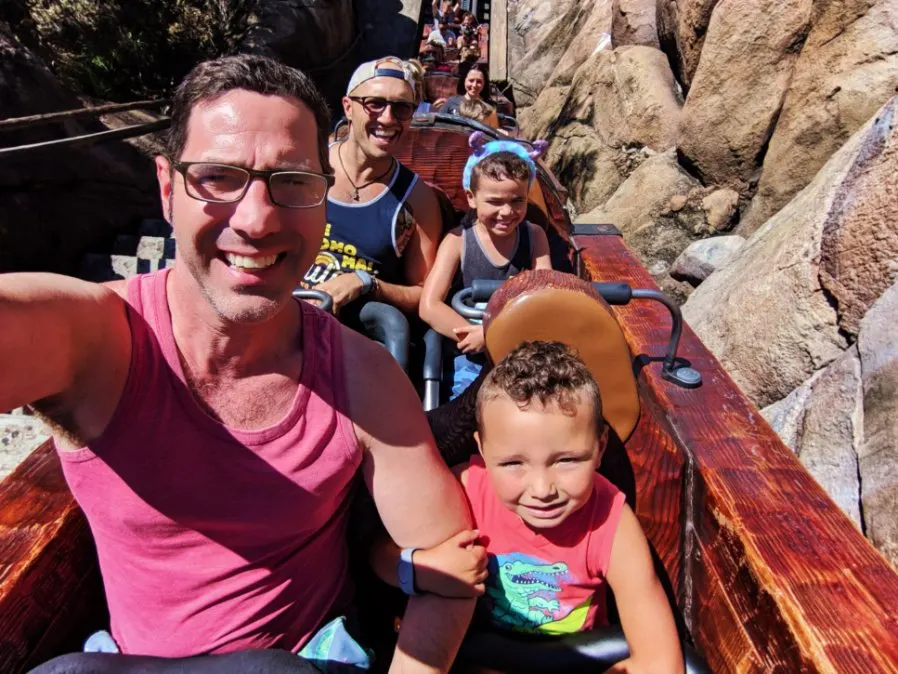 Hollywood Studios: Galaxy's Edge, Toy Story Land and more
While we're not getting into each of the parks' lands too deeply, it's important to call out a few things about Disney's Hollywood Studios. First off, this park is bigger than you expect so spending time here will involve a lot of walking. More importantly though, this is the park that has Star Wars: Galaxy's Edge AND Toy Story Land.
If this is your first time in Walt Disney World, you may be heading to the Magic Kingdom to visit Star Wars land, as that's where you'll find Galaxy's Edge at Disneyland but it's NOT at the Magic Kingdom. Also, the closest thing to Toy Story Land at the Disneyland Resort is the Pixar Pier in California Adventure, but there's not a "Florida Adventure" so don't go looking for it. Toy Story Land is also in Disney's Hollywood Studios.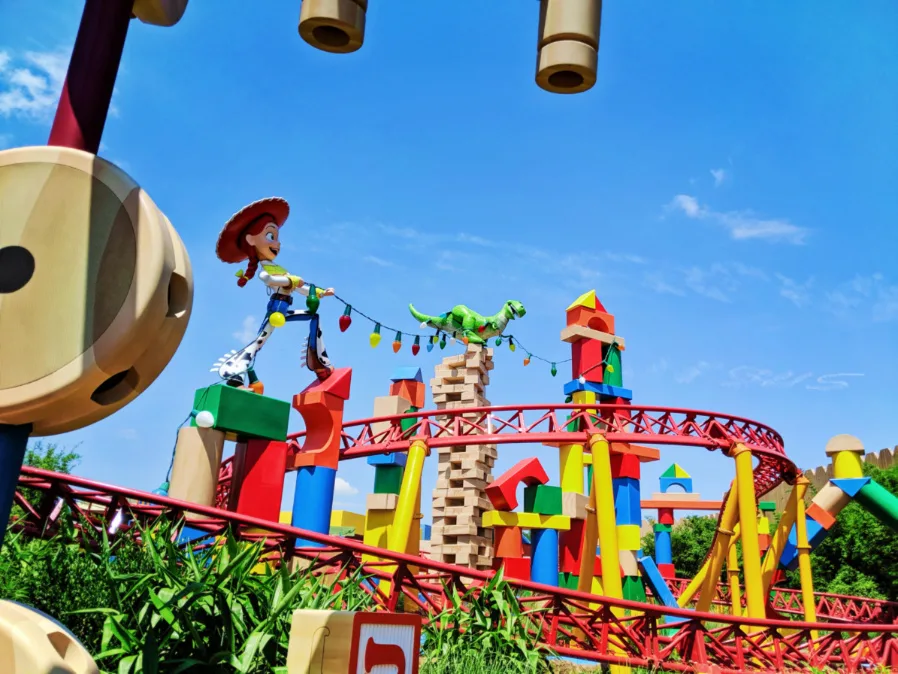 Understanding the FastPASS system **CHANGED TO GENIE+ Fall 2021
The FastPASS system was actually my greatest mystery before actually being on property, and now it's changed to Genie+ in Fall of 2021. Understanding how to use Genie+ is one of the key things you need to know for a Disney World vacation if you're planning to purchase the additional service. Here's the basic rundown:
Genie+ is a system for saving your place in line for an attraction on a set date and time

Once you purchase your Disney World tickets you can purchase Genie+

Unlike the old FastPASS system, you have to wait until DAY OF to book

your individually purchased Lightning Lane times or schedule what's included with Genie+

Lightning Lane times cannot overlap in time slots and cannot be in different parks

, meaning being in one park and booking something in another. You CAN use Genie+ across the parks when you have a Park Hopper ticket though.

You CAN PURCHASE Genie+ as an add-on to your ticket. This will give you a Lightning Lane entrance to book in advance

throughout the day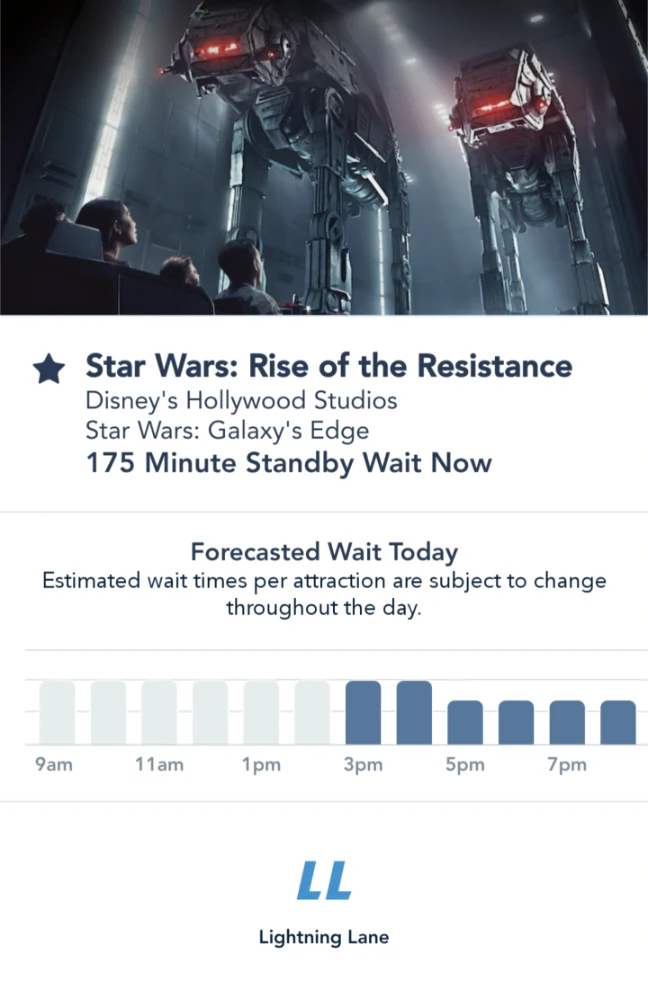 Using the My Disney Experience app and website
Here is your big time/stress saving thing you need to know for a Disney World vacation: get familiar with the My Disney Experience app before your trip. This app is available for both iOS and Android and once you get the hang of it is really easy to use.
Within the My Disney Experience app you'll find park maps with attraction wait times, dining options with details about each restaurant's menu, Genie+ / Lightning Lane booking, Photo Pass and more. We recommend playing with the app an familiarizing yourself with it before you even arrive in Orlando. You can get signed in and manage all things Disney World through it. You can even unlock your hotel room door through the app!
If you can become familiar with each park's layout and show schedules, you'll feel more comfortable planning your Disney World vacation and even feel a bit flexible and stress-free once you're actually onsite and enjoying the parks.
Tip: log into My Disney Experience online or in the app to add your credit card prior to arrival. This will allow you to charge back to one central account and avoid any delayed with check in when you arrive at the hotel.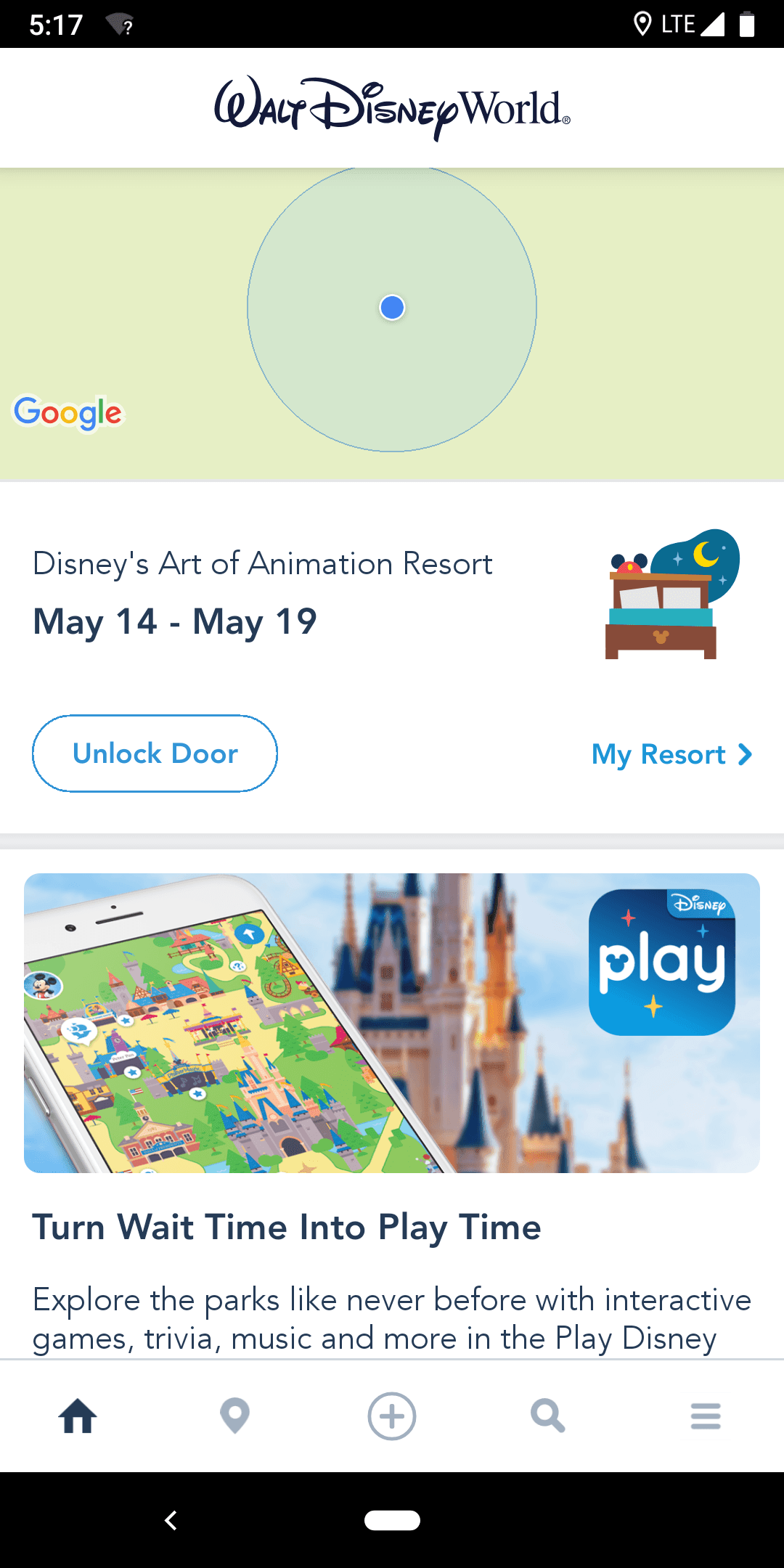 Planning your dining
You don't actually have to plan your dining at Disney World. If you are fine walking up and getting meals within the park at the many Quick Service Restaurants, go for it. There are some pretty good options. But if you would like to sit down and relax, have a nicely plated meal and an adult beverage, booking your dining reservations in advance can be a great help. Check out this great article about the best and worst dining in Disney World.
We found that the more popular restaurants in the Magic Kingdom booked up more than a month out, but there were still quite a few options in the other parks with open availability a day or two in advance. So how do you plan your Disney World dining? Plan it based on the park you will be in vs the dining you want to do.
Here's how you plan your dining for any of the parks: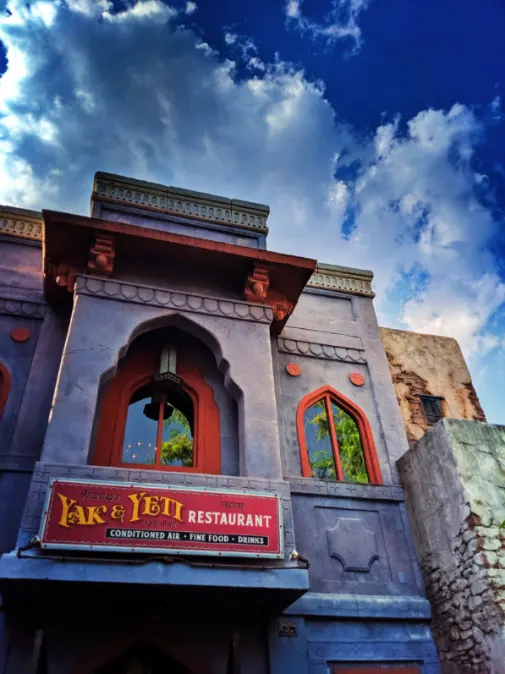 Know what park you'll be in on what day

If you scored an important FastPass, give that priority over dining (unless it's Cinderella's Royal Table

in Magic Kingdom, that wins everything)

Read the descriptions for the restaurants in the park you're planning and choose based on their menu and any personal recommendations from friends

Book your dining time knowing that it's approximate and you might linger longer than expected
Remember, we're talking about sit-down dining here, not Quick Service. We found that having a nice lunch or dinner worked into a busy day of rides and walking between locations really allowed us and the kids to recharge. Quiet dining atmosphere does wonders for calming the senses and giving adults a reboot to get back out there.
Tip: the Jungle Skipper Canteen is a wonderful dining option in the Magic Kingdom with a quiet atmosphere and really delicious Pan-Pacific cuisine. The food quality was excellent (surprising even) and the wait staff was straight off the Jungle Cruise with their wit and sass.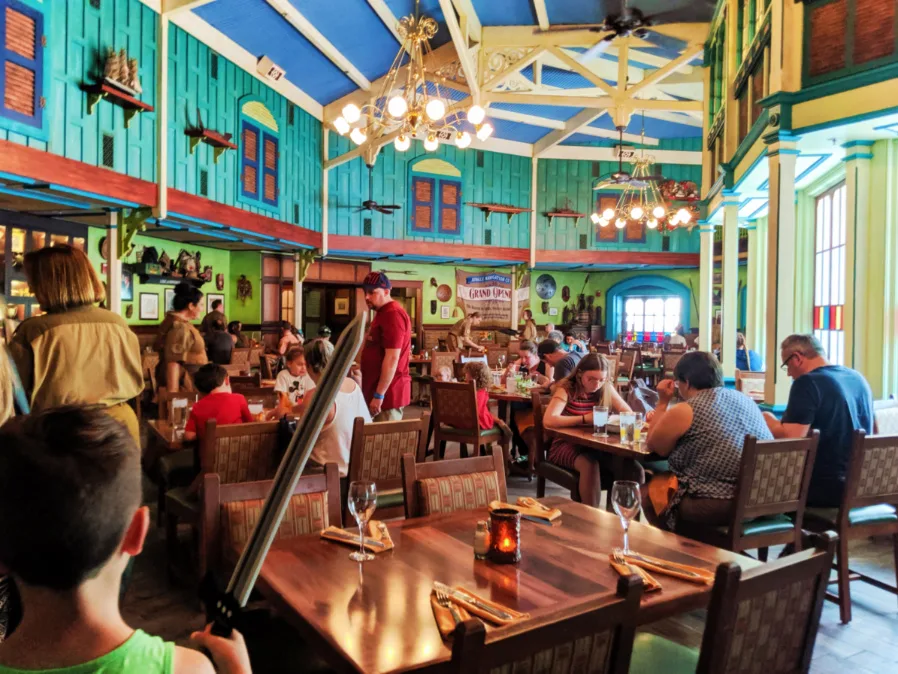 Adding Character Dining to a Disney World trip
Character dining in Disney World has many options. Know that they are all a pretty penny and you'll spend more than twice what you would for a regular meal, but if it's in your budget and it's really important to your Disney World experience, go for it. For us, it was important because it was our first Disney World trip and we don't have patience for waiting in lines for characters, and we really loved our time together doing it.
We noted above that Cinderella's Royal Table is the holy grail of character dining, but few get to experience it. If you've got tickets and can book it, do it. We couldn't score it, but heard amazing things about the food and the character interaction. We did two character dining experiences in Disney World and they were both good and totally different.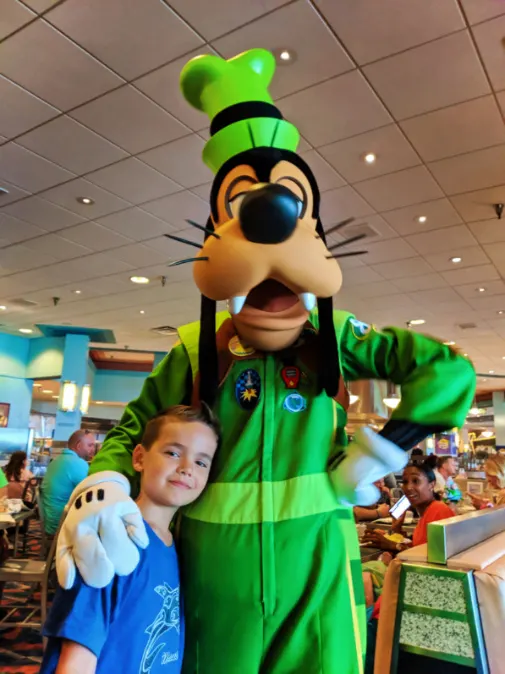 We did the Disney Junior character breakfast at Hollywood and Vine in Disney's Hollywood Studios. It had some fun characters, including Goofy, but for our kids who don't watch TV they weren't invested in meeting anyone. But then our Tusker House Character Lunch, that was different. Located in Disney's Animal Kingdom, Tuskers is really fun and SO DELICIOUS. Mickey, Goofy, Daisy and Donald were all there and they actually came around a few times. Really wonderful experience for all of us.
Tip: character dining in Disney World has lots of choices, but be sure if you're investing in it that you choose one that your kids will connect with. It's a waste of a lot of money to choose a character dining experience with unfamiliar stars or characters that they're afraid of.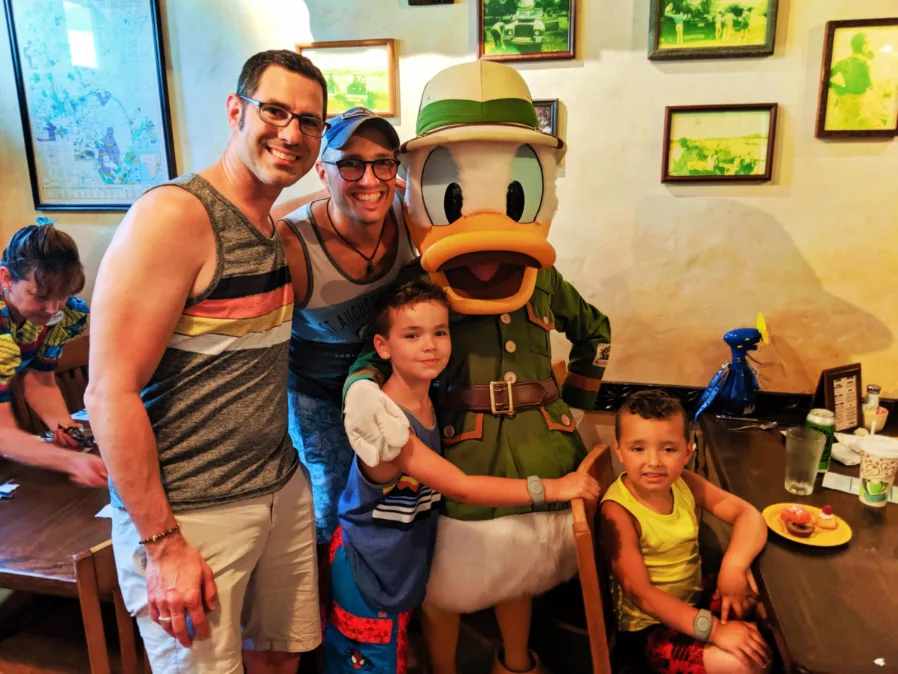 Everything about the Magic Band
The next key to unlocking an awesome trip is the Magic Band. This is one of the things you need to know for a Disney World vacation and it'll be involved with everything you do in Disney World. The Magic Band is a wristband that is linked to My Disney Experience. You use it for everything… actually everything:
Park entry

Lightning Lane

Photo Pass

Purchases in the parks and resort hotels

Unlocking your hotel room

Magic Kingdom's Sorcerers of the Magic Kingdom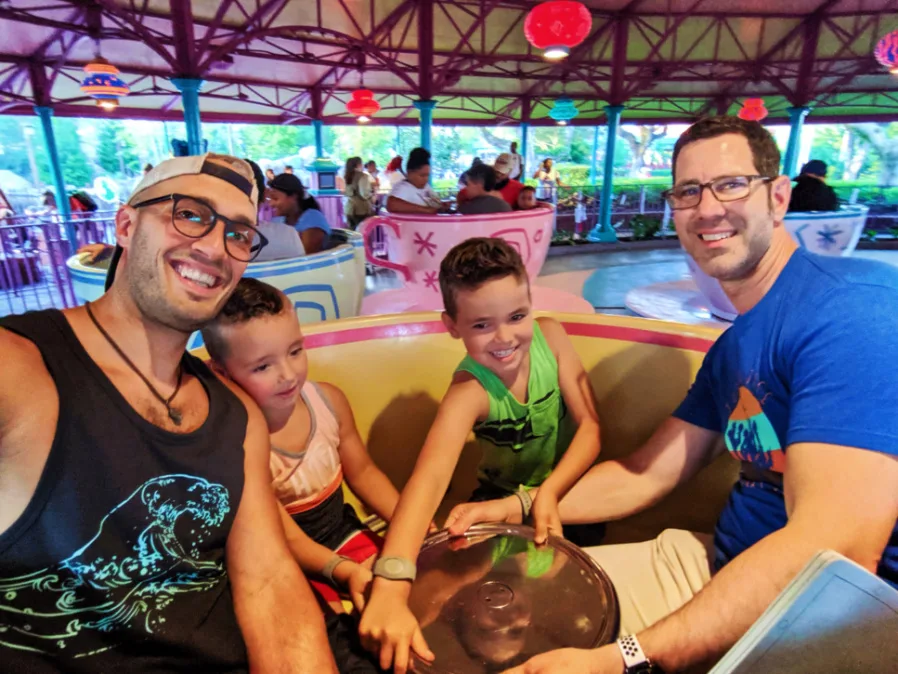 Seriously, the Magic Band is connected to everything. Before you arrive at Disney World, you actually can customize the Magic Bands. If you have at least two weeks prior to arrival, you can choose the colors of your bands, and any time you can set permissions for the bands. For example: I forgot to choose color so we all ended up with gray bands. I did remember to log into My Disney Experience and set up Chris and I to be able to charge back to our Disney account but the restrict the kids from doing it. Do this in advance and you'll be all set from the moment you're at the Walt Disney World Resort.
Tip: for young kids and tiny wrists, the Magic Band actually comes with a removable size buffer. Remove the outer two-toned band section to make the Magic Band fit any size guest properly.

Note: you do have to purchase Magic Bands if you want them. They are not required, but they really are convenient.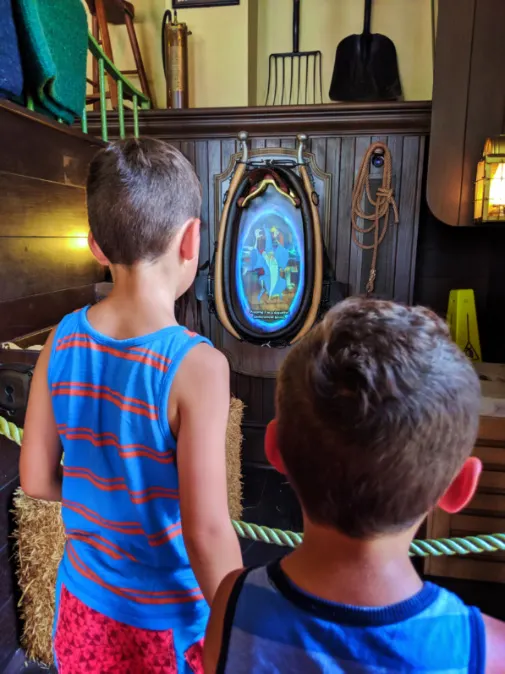 Using PhotoPass and Memory Maker
Since we're talking about Magic Bands, something else you'll use it for in Disney World is PhotoPass. When you hear "PhotoPass" you might think that this is just one more thing to pay for, and you are right and wrong. Yes, you can purchase photos through Photo Pass by allowing the Disney World photographers to snap your pic with their camera and then scanning your Magic Band to add it to the app, but you can also use them for general family pics.
In both Disneyland and Disney World we have taken full advantage of the PhotoPass photographers to capture family pictures for us. Sure you can ask a stranger, but the Photo Pass cast is there to help make your Disney Vacation as wonderful as possible in any way, including taking pictures with your own camera.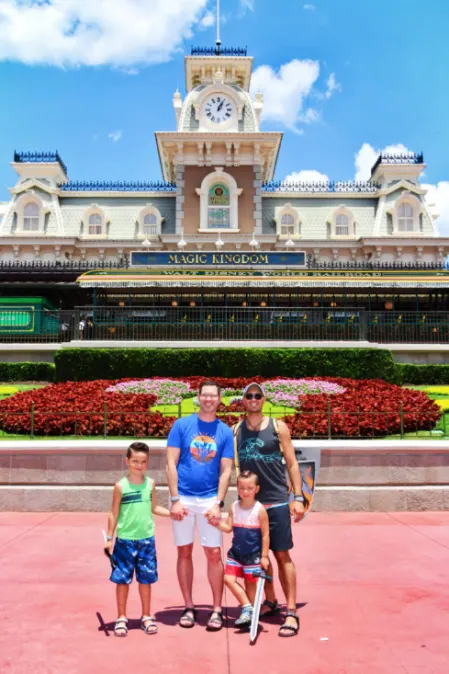 There's an additional service you can purchase with your Disney World vacation called Memory Maker. This is full access to any photos taken by the Photo Pass team with their cameras, pictures snapped by automatic cameras on attractions, and additional photos with Disney magic added to them. Between not having to worry about capturing photos yourself and the additional bonus pics, Memory Maker is a cool addition to a Disney World vacation.
Note: the Memory Maker is an additional cost to your park ticket, so you decide if it's worth it. Think of it this way: if you plan on purchasing the attraction photos (Splash Mountain, Expedition Everest…) or any of the photo pass options you may recover the cost quickly by just getting the memory maker.
And if I wasn't clear before, Memory Maker provides downloads of you photos and any videos captured. It's not printing everything out for you there in the Parks, but it's all downloadable for your own use at home.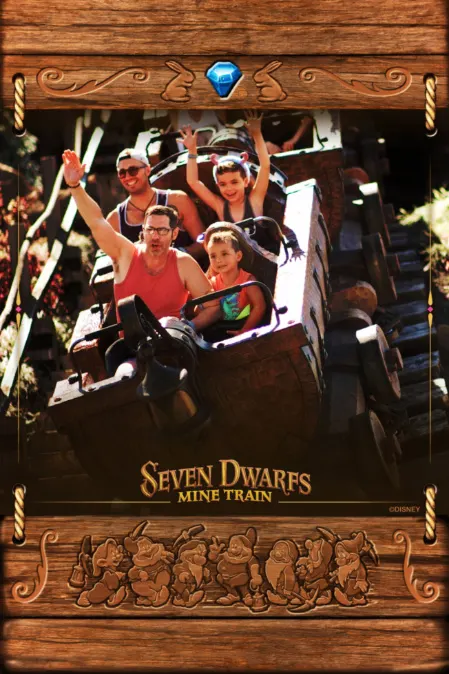 How to choose your ideal Disney World hotel
I tread lightly when discussing choosing the right Disney World hotel, as there are so many and each one serves a very different experience, price point and overall guest experience. Here's the main things you need to know for a Disney World vacation when you're actually booking a hotel:
Each hotel has different transportation options to different parks – maybe a boat to Magic Kingdom, maybe gondola to Hollywood Studios… or buses.

Research the distance from your primary park as that will impact the travel time each day, particularly if you'll be visiting a park multiple times

Read up on each hotels' pools and on-property services. Some hotels have Character Dining, others have MANY pools, some have walkable access to a park…

Evaluate overall Disney World package prices comparing the daily cost vs the travel times. If you're spending an hour in the morning and evening just getting to and from the hotel, what is that time worth to you?

Will you be having any downtime at the hotel? If so, book one that suits your needs for pools, game rooms, outdoor movies or even spa time.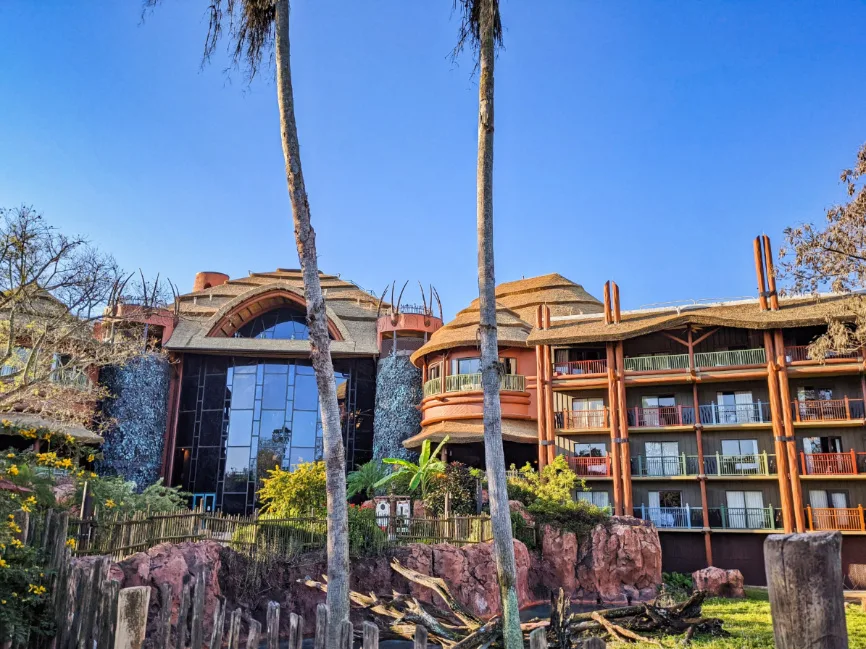 Where to Stay at Disney World
It's difficult to decide which Disney resort to stay at, especially if you talk to being who visit Disney World often, because they like so many, but for many families where to stay at Disney World comes down to budget. Working with Disney often, we've been fortunate to get to try different resorts, so here are our thoughts on which Disney properties we have tried.
Top Pick: Disney's Fort Wilderness Resort and Campground
We really loved staying at Fort Wilderness Resort and Campground for a variety of reasons. Of course we enjoyed the subtle Disney theming and kindness of the cast members, but we really loved the atmosphere of Fort Wilderness. If you want to stay in one of the cabins, it'll cost you more than double the cost of camping at Fort Wilderness, but it could be worth it if you get a cabin for a deal.
The dining and amenities on property at Fort Wilderness are great, with some of the best Disney dining value being available at Trails End, Crockett Tavern and the Hoop Dee Do Revue. The trail systems, golf carts paths and wildlife are all a bonus of staying at Fort Wilderness. It's really a wonderful experience.
Fort Wilderness has boat transportation to the Magic Kingdom and resort bus transportation everywhere else. Even though it's not walking distance to any of the parks, it's still our top pick.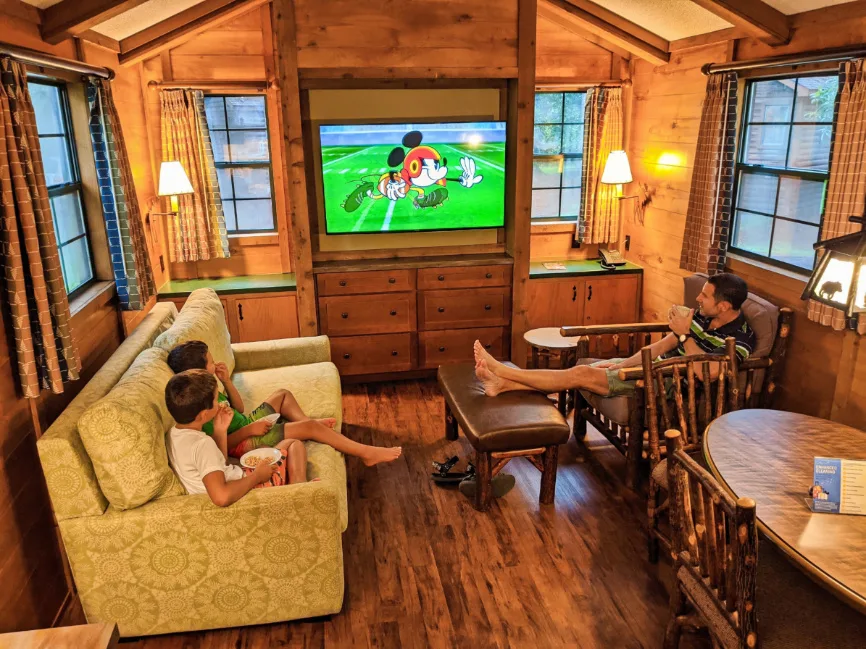 Staying at Disney's Art of Animation Resort
We spent five days at the Art of Animation Resort, and while it was very far from the Magic Kingdom and Epcot, it was pretty close to Disney's Animal Kingdom and Hollywood Studios, which was ideal on different days. We loved it for the theming (loved our Cars suite) and the pools (three different ones). The dining on property was limited to the primary dining hall, but it had delicious, healthy options and many different meal options, so was great for us. An often overlooked option that's great for families:  Disney Boarkwalk Inn – Check it out!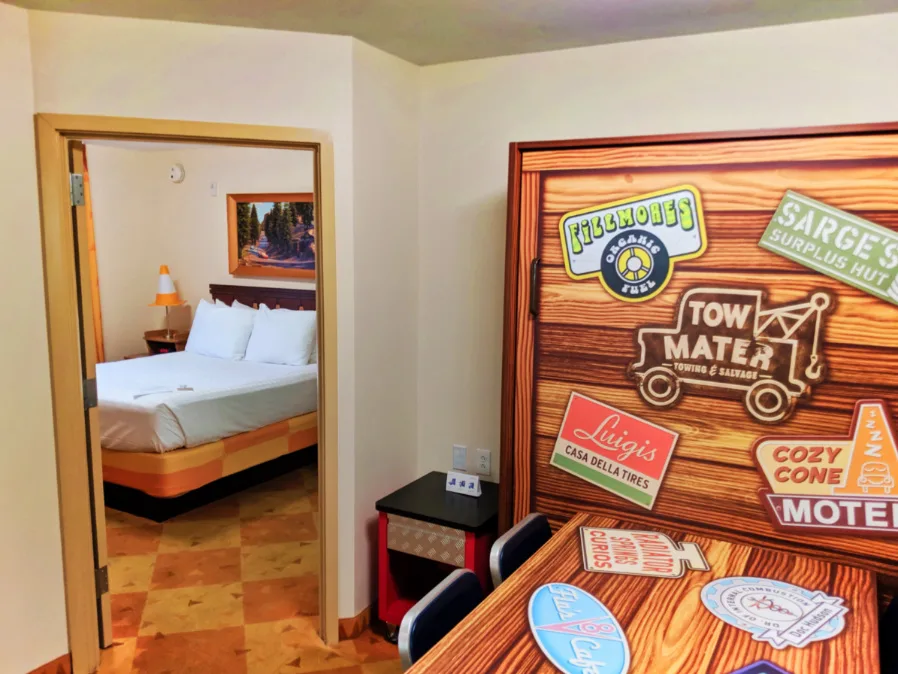 Enjoying Disney's Contemporary Resort: Walking Distance to Magic Kingdom
We've stayed at Disney's Contemporary Resort twice. What we really love about it besides the close proximity to the Magic Kingdom is its view. If you have a park-facing room you get a great view of the fireworks, the boats crossing the lagoon, and Cinderella's Castle lit up at night. The pools are also great, as they are less themed so not at popular/busy as at other Disney hotels.
Dining at the Contemporary isn't the greatest, as the options are very limited, but parking access and exiting the berm is very easy, so dining in Orlando or driving to Disney Springs is no stress. Also, the Monorail goes directly through the hotel, so getting to the park is really easy (you can walk too), and you can take the Monorail to the Transportation and Ticket Center to jump over to the EPCOT line for easy access there too!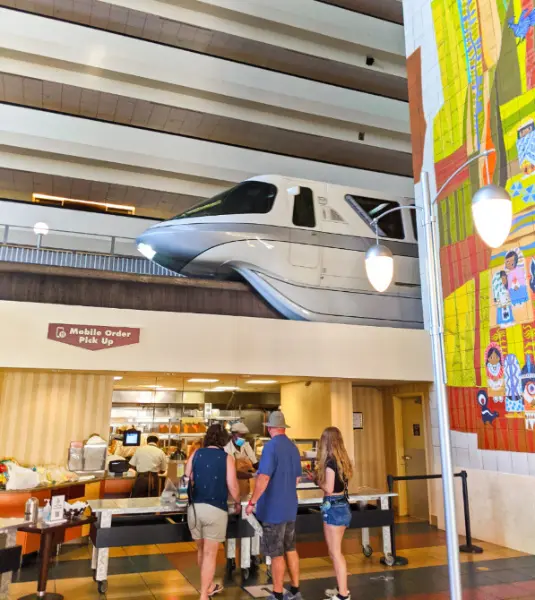 Staying at Disney's Animal Kingdom Lodge – Deluxe Resort
I love staying at Disney's Animal Kingdom Lodge. It really is deluxe in so many ways. Waking up each day to giraffes and zebras outside our room was magical. Dining at Animal Kingdom Lodge is also great, with both quick service and several sit down dining options. There are very nice pool and then, of course, you're surrounded my animals.
That's the big highlight to staying at Animal Kingdom Lodge: being surrounded by the African savannah. It's pretty amazing at all times of day. There are even flamingos and ostriches!!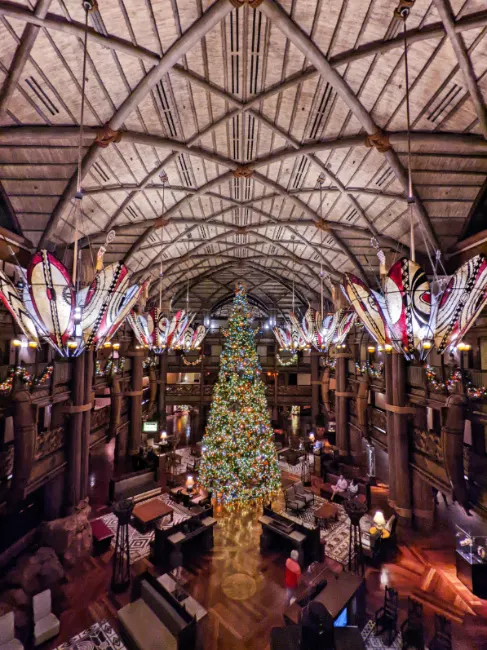 Mid-level Resort: Disney's Coronado Springs
I really enjoy Disney's Coronado Springs Resort, but what I love about it is not something very Disney-like: it doesn't feel like you're at Walt Disney World. I know that's odd, but it feels much more like you're at a Central American vacation resort than Disney, like maybe in Tulum. The rooms are very much like the Contemporary when it comes to size, but the many pools, the walking paths and 10 restaurants set it apart from the other resorts.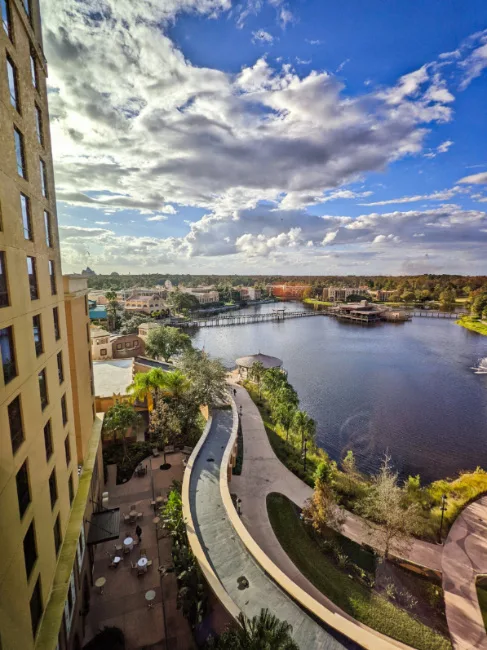 "What about the Star Wars hotel?"
In March of 2022 Disney World opened the doors to the Star Wars Galactic Starcruiser. This concept is unlike anything I've experienced anywhere else in the world, within Disney or outside of. It is NOT a hotel like the other resorts we recommend, but is a fully immersive multiday theater experience.
If you're thinking that you want to do the Starcruiser, know that it's very much its own thing, meaning that you wouldn't book the Star Wars Galactic Starcruiser AND plan on visiting the different parks. You check in and then that IS your experience for the days you are booked there. If you'd like to do the traditional Disney World vacation IN ADDITION to the days at the Starcruiser, then you would need to plan your time to have that as well.
The Galactic Starcruiser IS NOT a hotel for staying at Disney World. It's its own thing. I cannot stress that enough. It's amazing and unforgettable, but it's NOT a hotel for a Disney trip.
Read our complete guide and review to the Star Wars Galactic Starcruiser here! (optional spoilers within)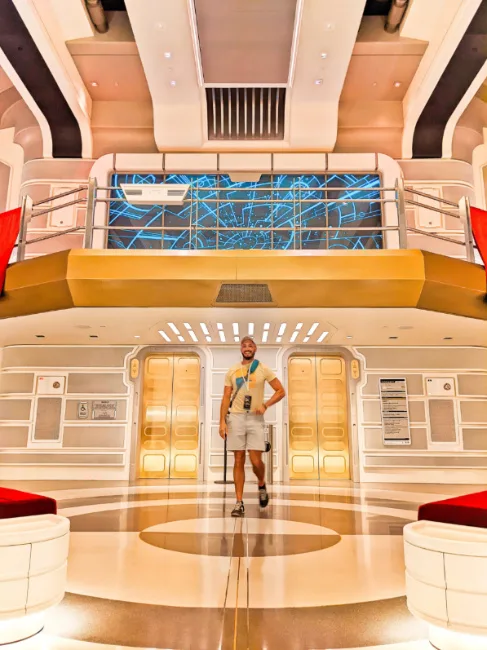 ---
If you have any questions about planning a trip or if there are things you need to know for a Disney World vacation that we didn't cover, let us know! We're happy to help in any way. A trip to Disney World is an investment and can be stressful; allow us to help!
And feel free to pin this for your own Disney World vacation planning. 🙂