When you're traveling a lot for work, chances are that you don't get to do too much exploring beyond the office. We're really fortunate in that we get to travel for fun as a part of our work, but sometimes we also tag along when Chris (papa) has his own work trips. We recently got to take advantage of one such trip to explore the San Francisco Bay Area National Parks sites.
San Francisco is cool on it's own, with some beautiful neighborhoods and crazy good food, but beyond the cable cars and row houses there's so much more. The Bay Area National Parks are scattered from just beyond the East Bay to the City of San Francisco and north across the Golden Gate Bridge.
Tip: take a peek at our other National Parks articles for more ideas of awesome places to visit on your own or with kids, from history to hiking, there are amazing NPS sites everywhere!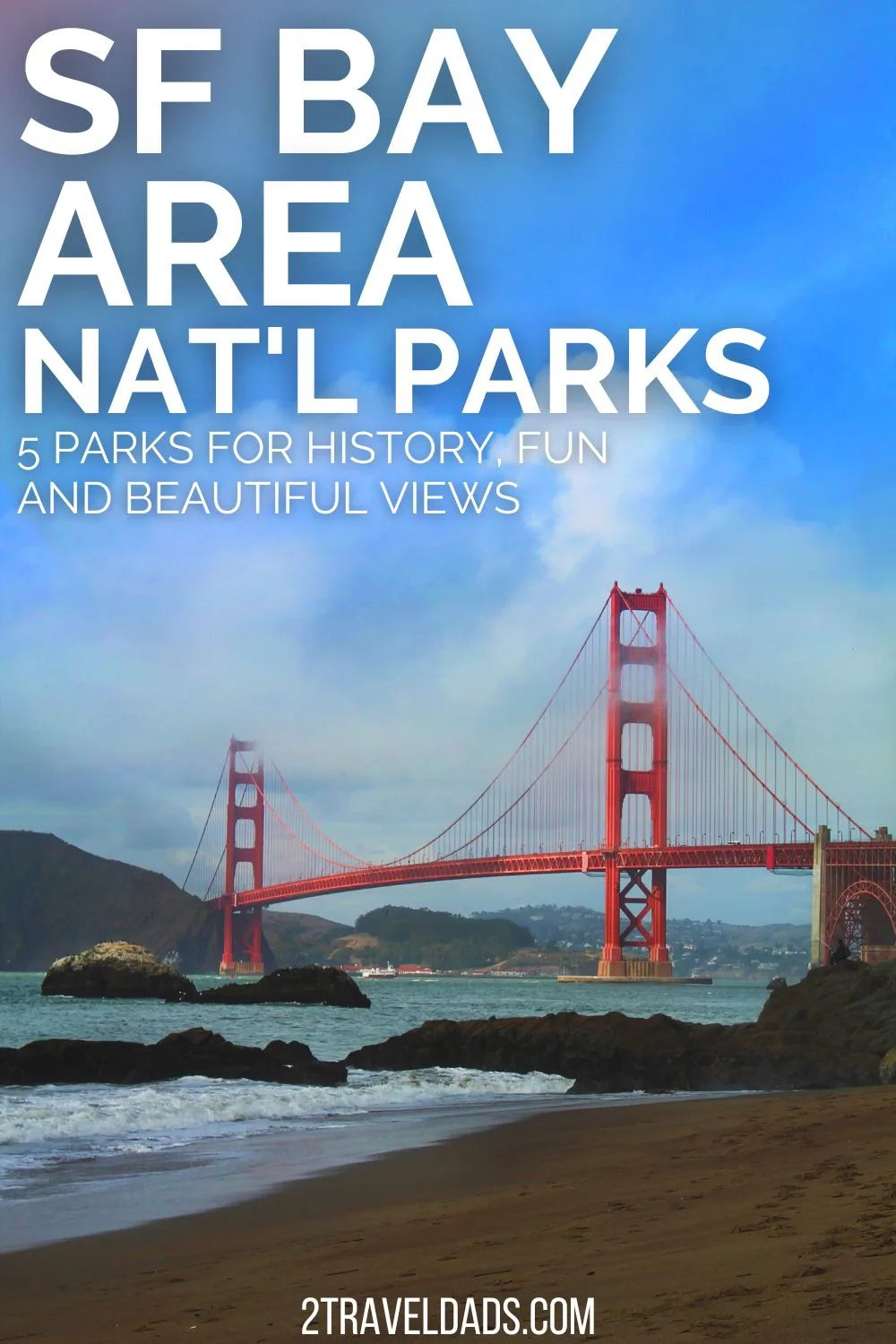 Visiting the Bay Area National Parks sites
You cannot visit all of the Bay Area National Parks sites in one day. Or two. You need to work them into at least three days worth of traveling around the San Francisco Bay Area. In the article below we don't even cover half of the activities, sites and hikes you can work into an SF trip, but we've hit on the ones we think are best with kids. Any of these can be added to a fun Highway 101 road trip.


The map below is the route/order of visitation we'd recommend. We start in San Francisco because that's where most travelers will begin their journey, but staying in the East Bay or North of the Golden Gate Bridge is also a great way to approach exploring the Bay Area with kids. It all depends on where you start if you're flying into the Bay Area.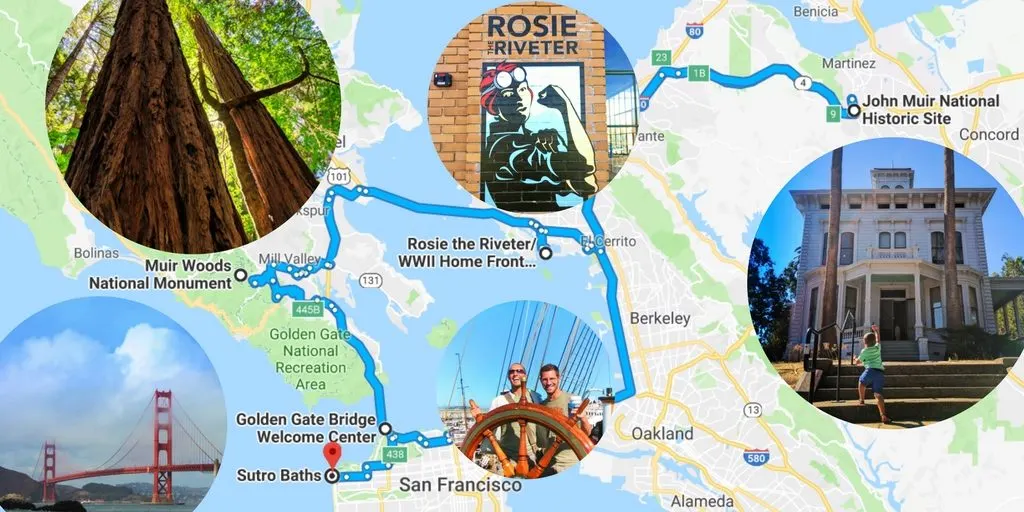 First stop: Golden Gate National Recreation Area
The Golden Gate National Recreation area is much more than just the Golden Gate Bridge. It's beaches and parks, it's bunkers and historic sites. While we haven't done all of the areas within the Golden Gate National Recreation Area (GGNRA), we've hit several of them and have some strong recommendations for which stops are the best with kids.
Tip: check out this great article for info on getting around San Francisco on public transit.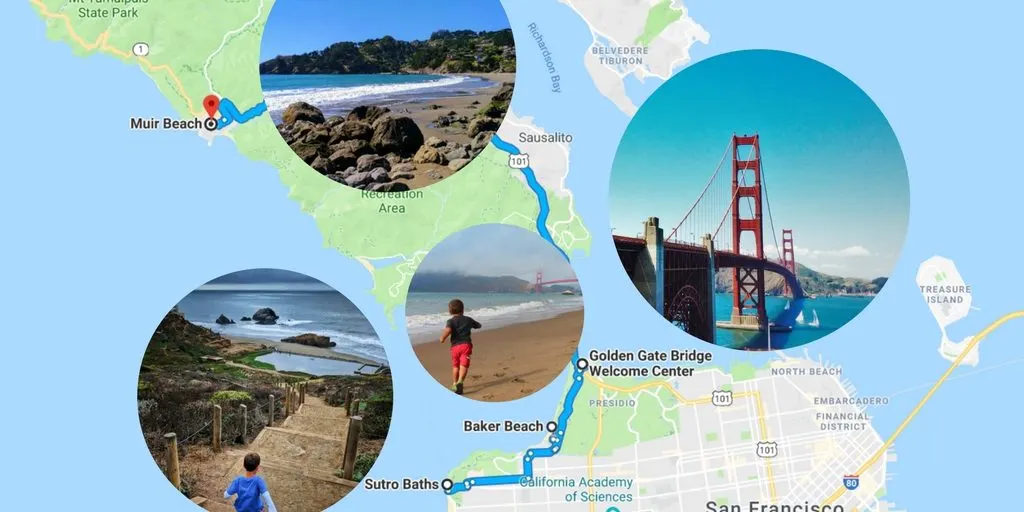 Golden Gate Bridge with kids
On both the north and south sides of the Golden Gate Bridge (GGB) you'll find welcome centers. These are similar to visitors centers but kind of abbreviated. Here you can get all kinds of information about what's going on or what to do at the Golden Gate National Recreation Area, including accessing the old bunkers that guarded the San Francisco Bay. On the south side there are also several hiking trails that lead around the GGNRA and down to water level, so you could plan on spending a whole day just in this area.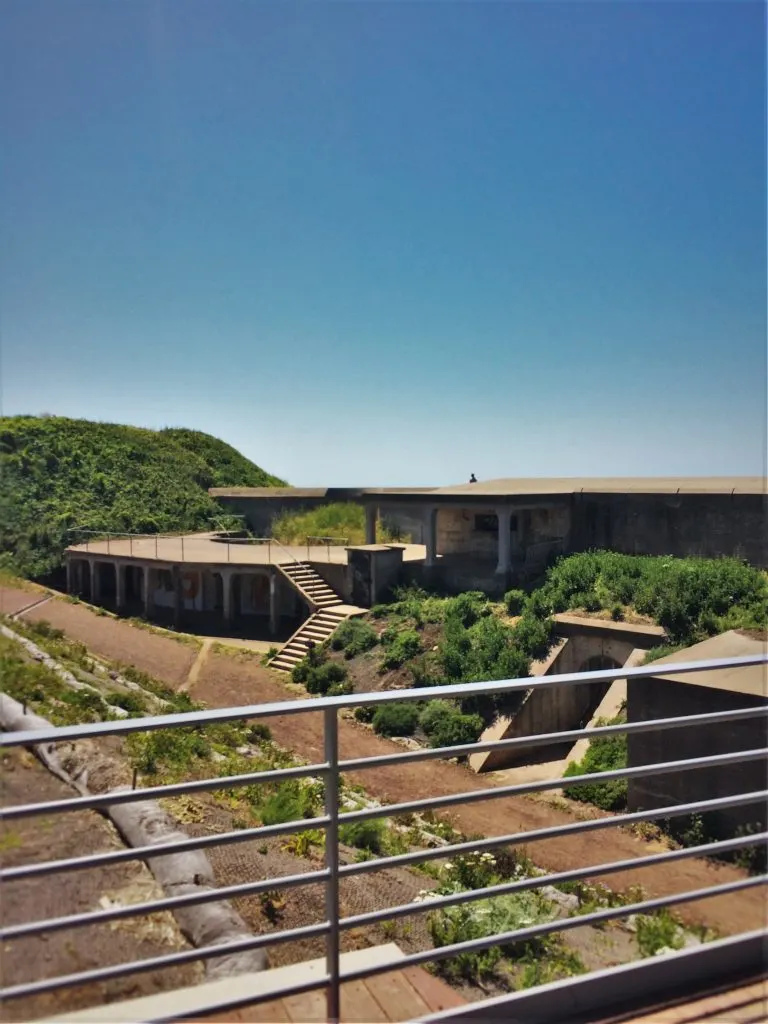 If you're up for a challenge, bike rentals are available down around the wharf and Presidio. It's a tough climb up to the Golden Gate Bridge, but you might think it's worth it. There is a car-free bike path through the National Park area and across the Golden Gate Bridge, so feel confident that you can experience the GGB safely. If biking isn't your thing, take the MUNI (bus) to the Golden Gate Welcome Center on the south side of the bridge and then you can walk all of the way across.
Note: it can get pretty windy on the bridge, so pack a light jacket even in the summer. Also, know that it's 1.7 miles across the Golden Gate Bridge so the round trip over and back is actually 3.5 miles or so. You need to actually prepare for this sort of walk.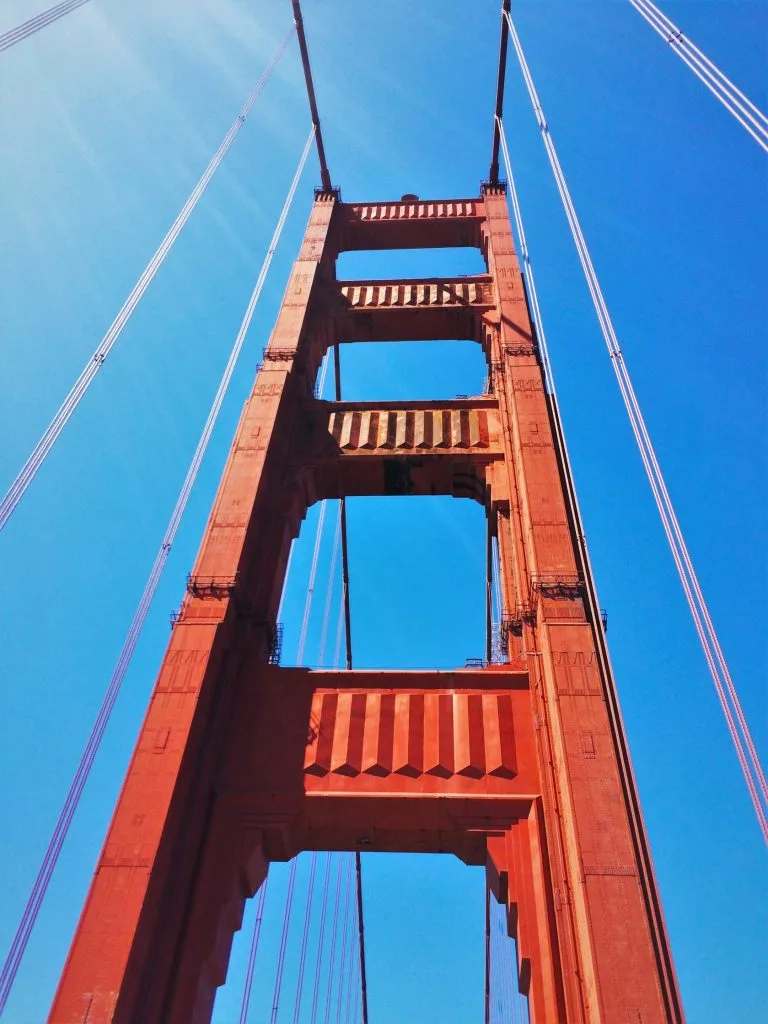 Sutro Baths
Once upon a time there was the most incredible bath/swimming complex for the city of San Francisco. It was right on the beach near Sutro Heights and Cliff House and was characteristic of the baths of Europe and the turn of the 20th Century. Then the big San Francisco Earthquake of 1906 hit and the Sutro Baths were no more. Like so much of the city, the baths toppled and crumbled with the estimated 8.0 earthquake that hit the city. Can you imagine?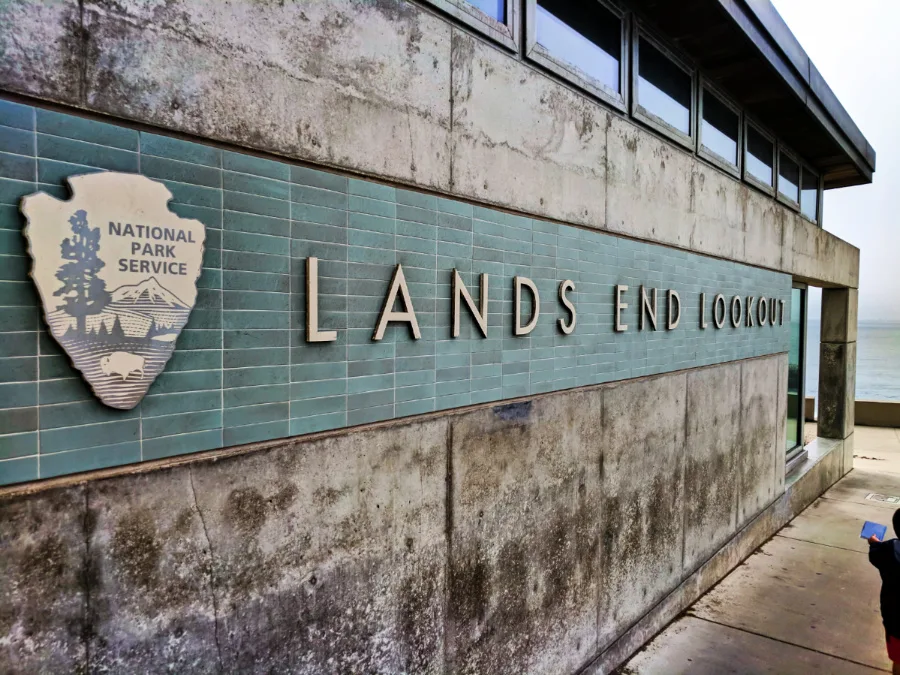 But today it's a really cool area to explore! There are hiking trails up over the bluffs and stairs down to the cove below. The ruins of the baths are interesting to check out too. There is a trail that leads through a tunnel to the other side of a cliff (no water access) and if you want to scale some rocks you can chill on the beach even.
Note: there is a lot of wildlife near or in the water near the Sutro Baths. Tons of waterfowl flock to the cove as well as sea lions. Be careful not to disturb or harass the birds and as always NEVER approach resting seals and sea lions.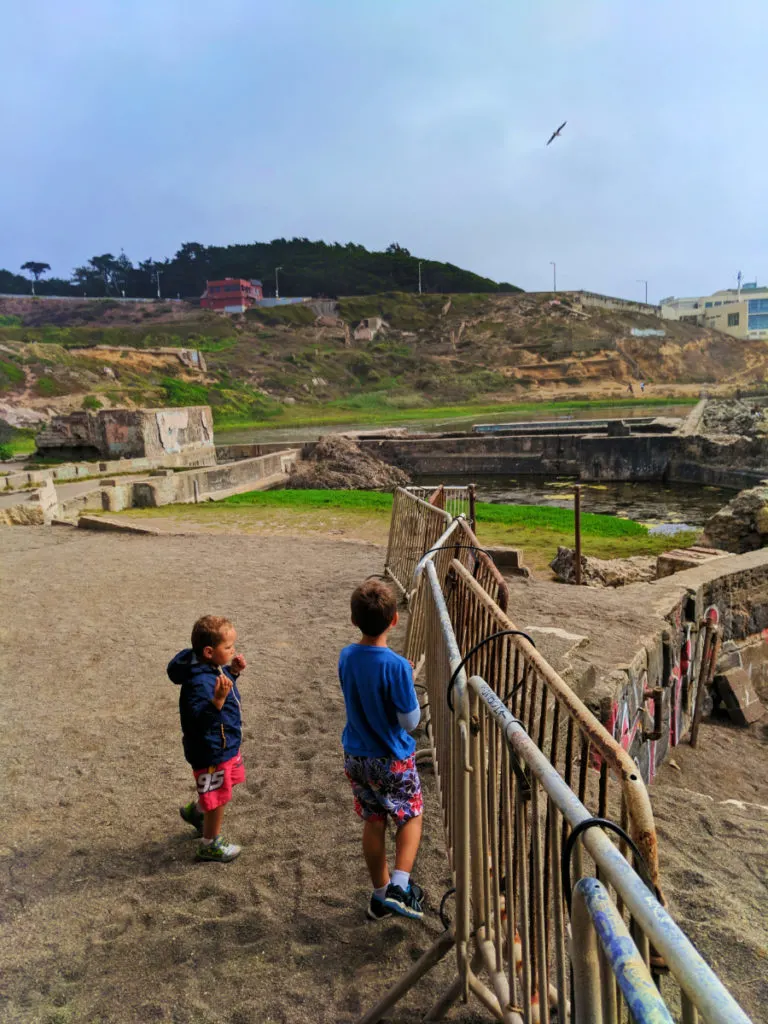 Baker Beach
I'll just start by calling it what it is: Naker Beach. Even if it's not an officially designated nude beach, I have yet to visit Baker Beach and not see somebody sunning their buns. Baker Beach is part of the National Park Service, but the rangers typically look the other way when the sun is shining where it normally wouldn't.
The real reason we love Baker Beach though is because of the amazing view of the Strait and the Golden Gate Bridge. It's one of the best and longest stretches of sand in the Bay Area and there is ample parking if you get there early enough. Unlike Ocean Beach (around the corner 15 minutes away), Baker Beach isn't very windy. Sure, there's a nice breeze, but it's not typically something that you'd run from.
Tip: visit baker beach in the late afternoon when the sun is getting low in the sky. The golden hour is more beautiful here with the Golden Gate Bridge looming overhead than anywhere else.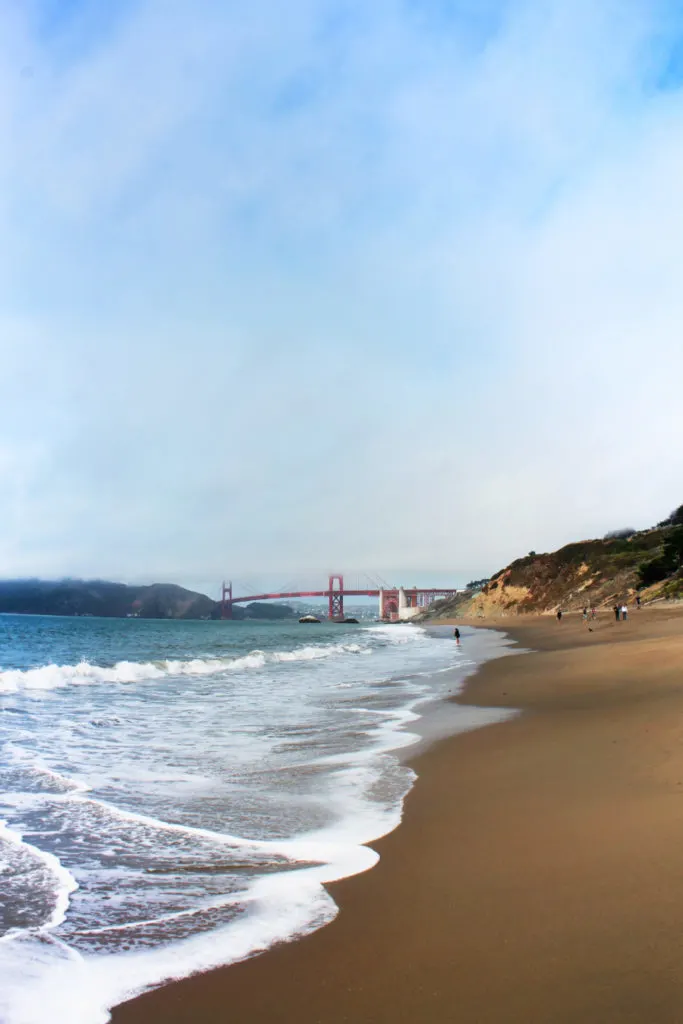 Muir Beach
Located on the North side of the Golden Gate Bridge, Muir Beach is a world away and totally different. Closer to Muir Woods than the City of San Francisco, it's a quiet escape on a perfect cove. There are some houses built just above Muir Beach, but the small estuary area, tide pools and golden sand make you feel like you've found a random slice of undisturbed heaven. Also check out Black Sands Beach in the Marin Headlands area for a cool, unique sight!
Tip: Muir Beach is best added to a day trip to Muir Woods (see below). It's very close to Muir Woods National Monument and easy to get to once you're already there. Why not appreciate this unknown gem of the Bay Area National Parks?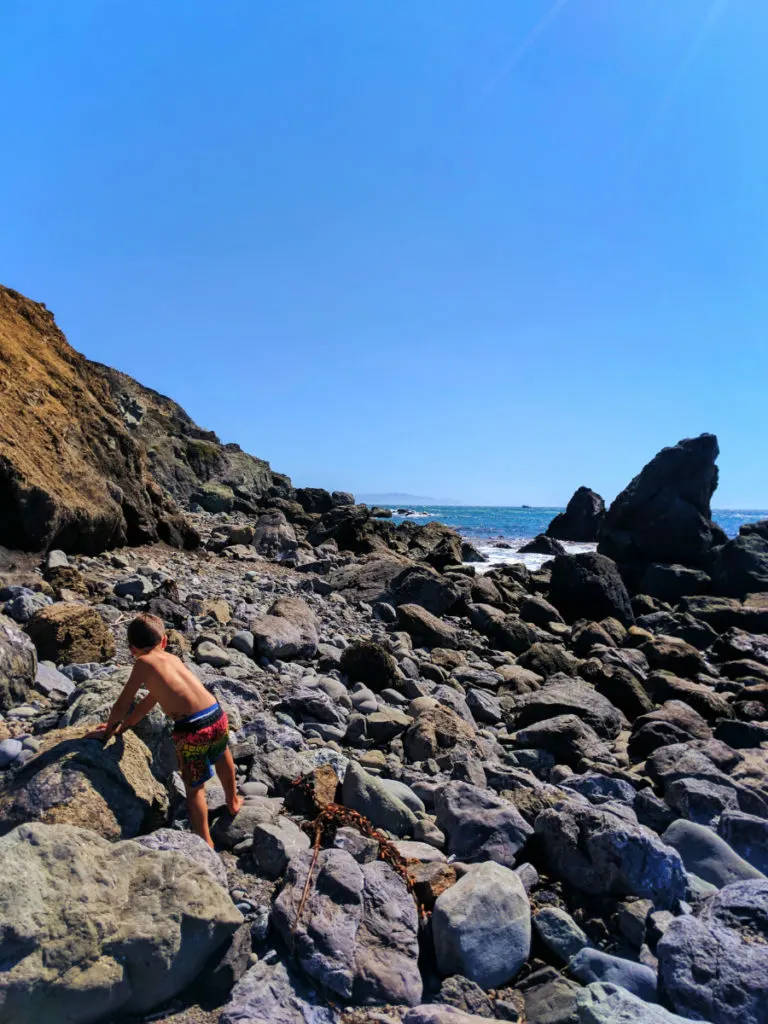 More to the Golden Gate National Recreation Area
There are several other cool spots to visit in the GGNRA. The Presidio and Crissy Fields give a great view of the Golden Gate Bridge and Alcatraz Island… and you can go to Alcatraz too. Fort Point is located just under the Golden Gate Bridge and can be toured (if you're into military history it's awesome). Fort Mason is a great place for public events and bike riding. Ocean Beach is the premier kite flying destination of the San Francisco Bay Area. On the north side of the Golden Gate Bridge, we LOVE the Marin Headlands… but that's its own day trip. So much to do!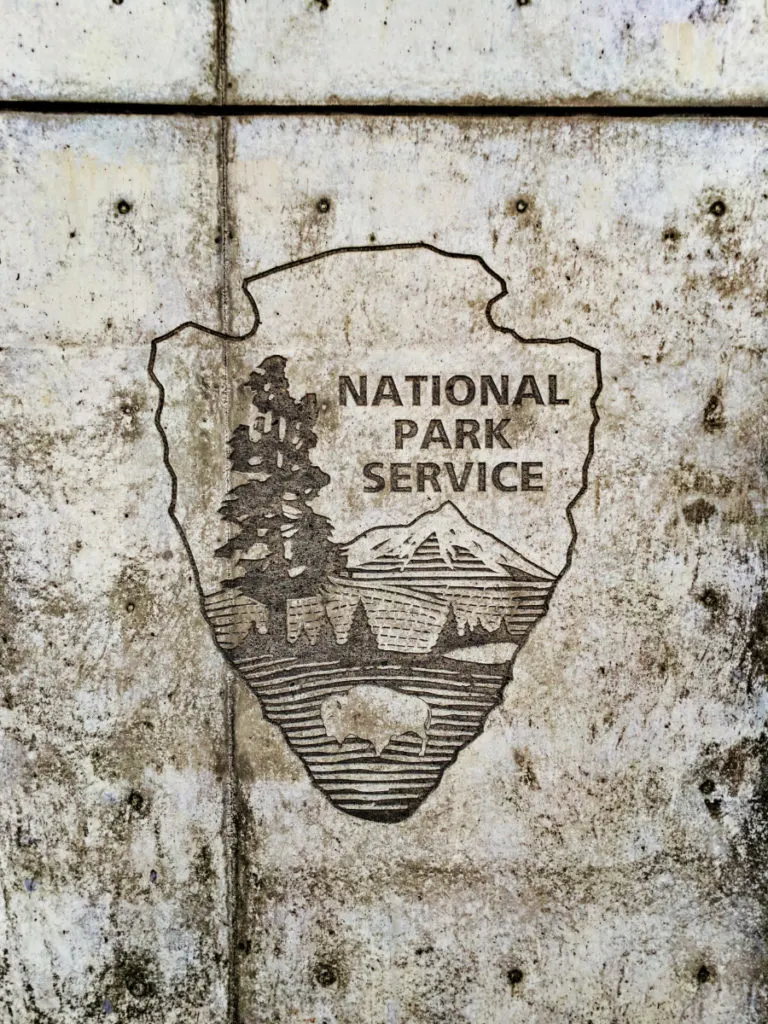 San Francisco Maritime National Historic Park by Pier 39
Of course San Francisco has its own history and as you spend any time wandering the city you're going to find some incredible pockets of cultural and architectural history, but there's also its history as a major port, so you've got the San Francisco Maritime National Historic Park with the Balclutha and Historic Hyde St Pier to capture that aspect.
Confession: when we saw the ships at the Hyde St Pier I told the kids that one was a pirate ship. There aren't any pirates ships at any of the Bay Area National Parks sites, but the Balclutha is pretty close. Being a tall ship built in 1886 the Balclutha is impressive. It's moored with several other antique ships and is close to the Maritime Museum and Aquatic Park Pier (not gonna tell you to swim there even though it's got a beach).
Tip: the Hyde St Pier and the sailing vessels are not the main attractions of the San Francisco Fishermen's Wharf and Piers, so they are less crowded and surprisingly quiet. Perfect for a relaxing afternoon activity and to escape the craziness down the piers.
Exploring the Pier and checking out all of the exhibits is a great activity with adults and other history lovers, but this aspect of the San Francisco Maritime National Historic Site isn't a huge hit with kids. Even though us dads think it's really cool, this part of the Site is okay to skip if you've got really young kids. Think of it as a large museum without a ton of interactive exhibits: fascinating, but not kid-entertaining.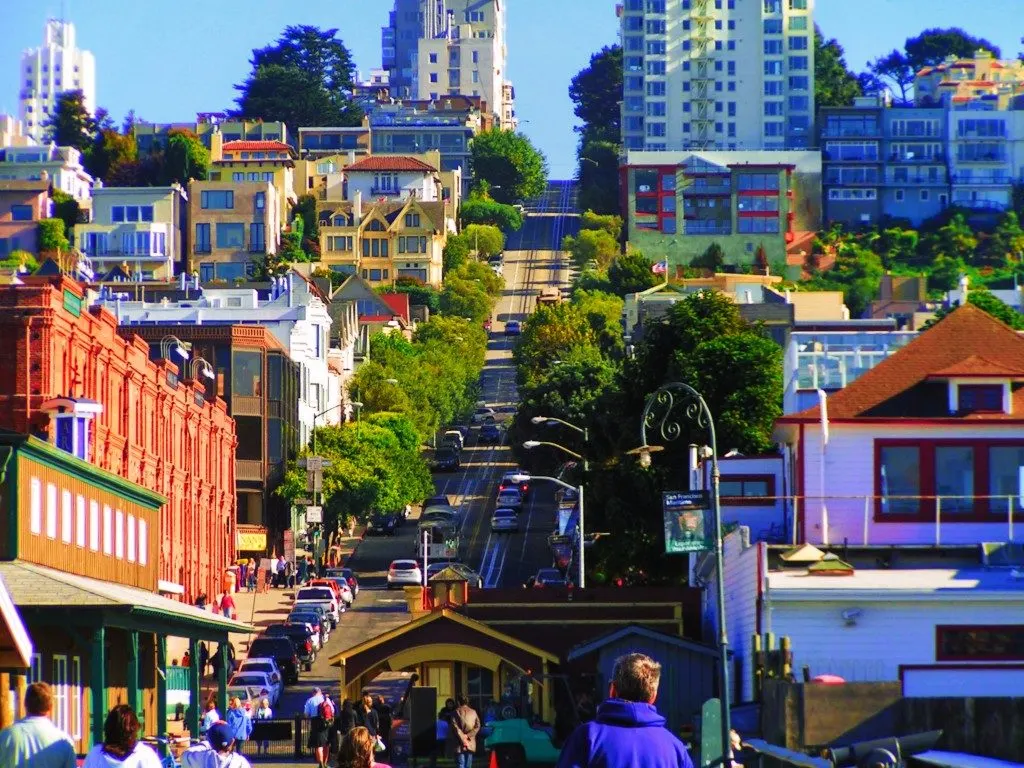 Exploring Muir Woods National Monument
When I was younger and lived in San Francisco, visiting Muir Woods was how I kept my sanity in the city. About a half hour north off Highway 101 in Marin County is Muir Woods National Monument. If you're not able to make the drive up to Redwoods National Park this is a fantastic alternative. A wide variety of hiking trails through towering redwood tree make a day in Muir Woods National Monument fun for any age and hiking ability. Also, there are frequent ranger talks and even ranger led hikes sometimes, so that's a total bonus when you visit Muir Woods.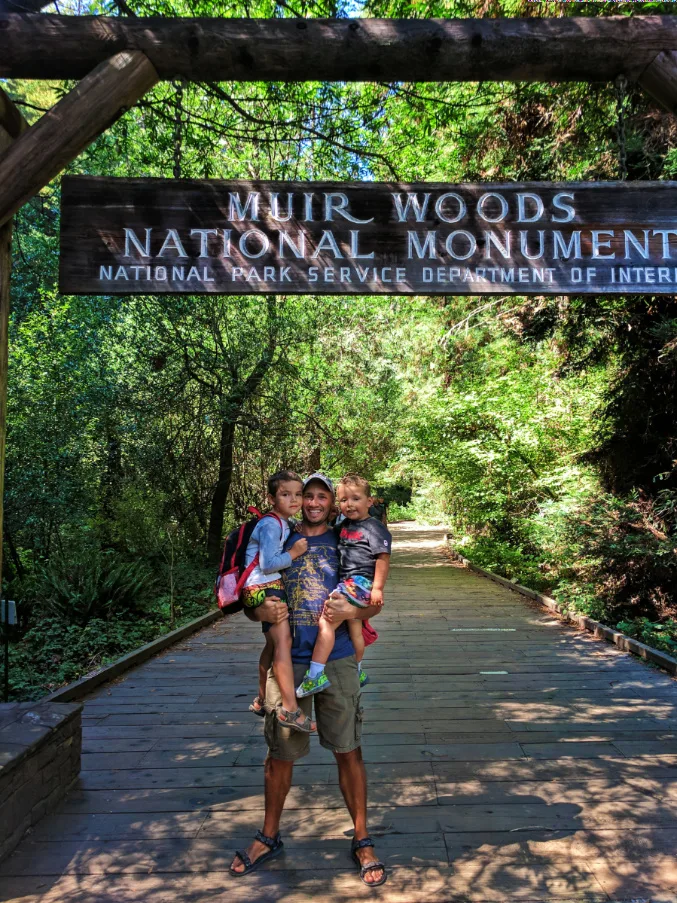 The boardwalk paths along the valley floor make a good deal of Muir Woods National Monument stroller and wheelchair accessible. If you choose to venture up the hillsides to hike in the upper redwoods be aware that there are very few trails back down to the valley floor, so you'll need to either complete your loop or turn around the way you came.
Tip: we recently hiked the Hillside Trail which was just over 2 miles. The kids got pretty tired before we were back down to the valley floor, but if you've got older children it is probably a breeze. Peek at the trail list before you go so you can pick a good hike prior to arriving.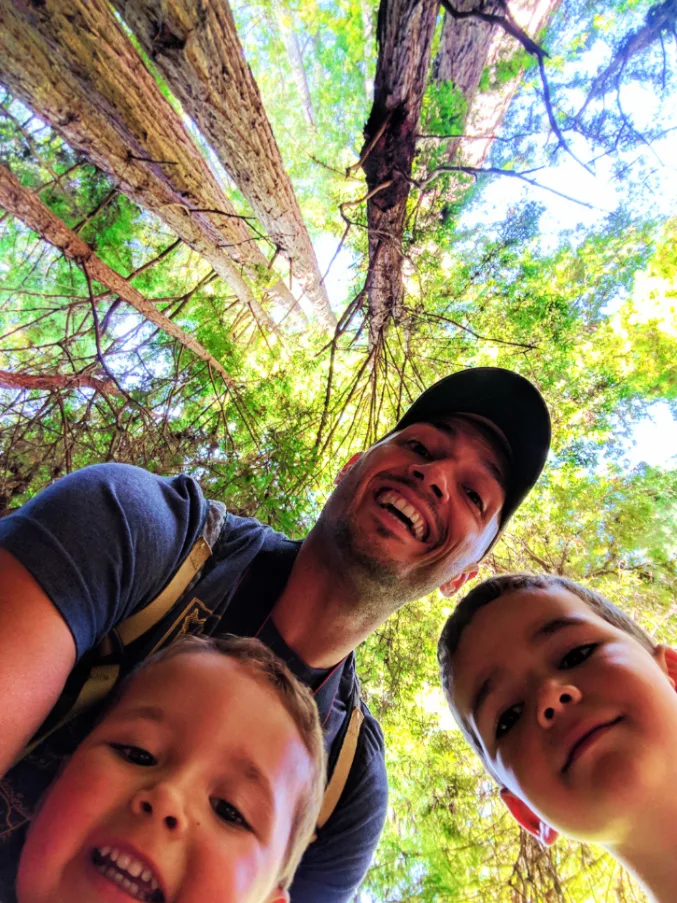 Rosie the Riveter National Historic Site for Nostalgia
I cried. As I write this I actually just teared up. Rosie the Riveter National Historic Site is incredible and emotional to visit. It is one of the WWII Home-front sites which are found all over the USA (not all are Bay Area National Parks sites). Before we went in I talked to the kids about World War II and some of what happened and why there was fighting. Then I told them about my grandma and the stories she would tell us about WWII. And then we went in.
This is one of the best National Park sites near San Francisco. We were greeted by the most amazing National Park Rangers who were there to share the story of Rosie the Riveter and the war. And one Ranger, in particular, was there to share her own stories of being one of the women who went to work building for the war effort. Ranger Betty Soskin spends her days on site talking to visitors about what it was like for her to relocate from Louisiana to the Bay Area and all of the sudden have this job that was so important. Talking with her was like talking to my grandma. Such an amazing lady!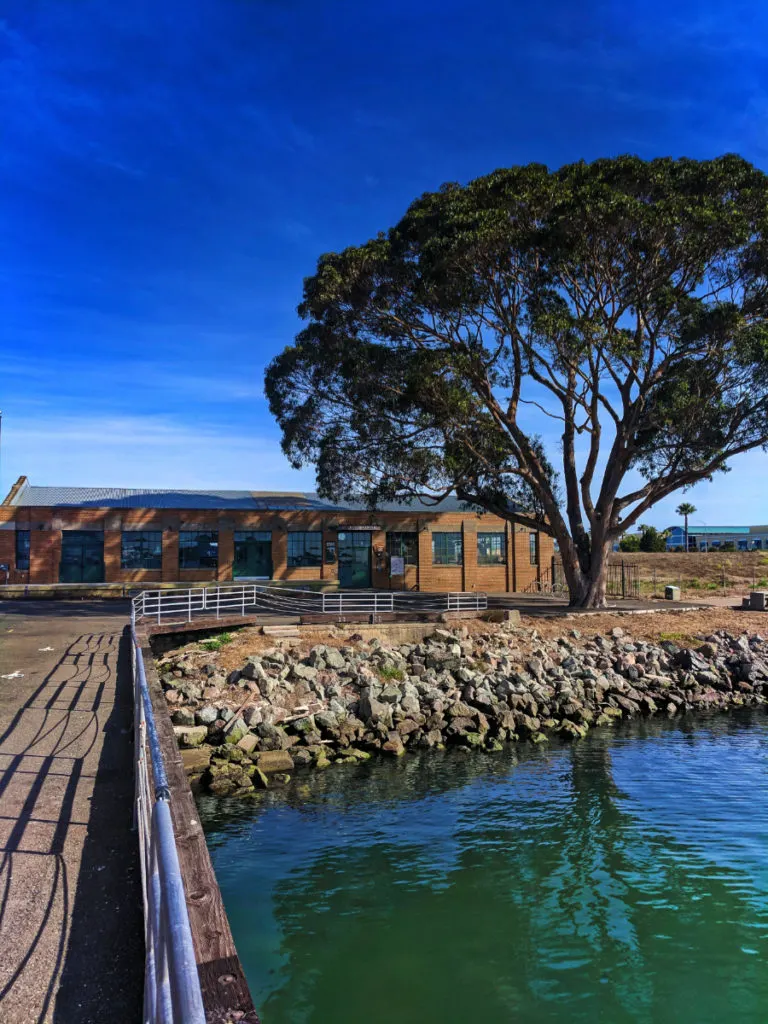 Other highlights of Rosie the Riveter National Historic Site included kid friendly exhibits to learn about welding and ship building, learning about farming and supplies, videos to give the rest of the exhibits some context, and all kinds of colorful displays to look at or read. Knowing a lot about WWII and how Americans were effected, I found the exhibits around the Japanese Internment and LGBT citizens and the War particularly interesting.
Overall, Rosie the Riveter National Historic Site is really special. We would recommend it to anybody, knowledge of WWII or not. It was perfect for teaching the kids a little about our history and for helping me remember the struggle and sacrifice our grandparents made.
Tip: if you're visiting with kids, be sure to talk to them about WWII before arriving so they have an idea of what they're going to see. Also, there is a half hour film at Rosie the Riveter National Historic Site that is perfect for giving context and a visual for the Site. And normally we'd direct you to the Junior Ranger packet online as a resource, but this site has only just launched their program and it's not available online yet.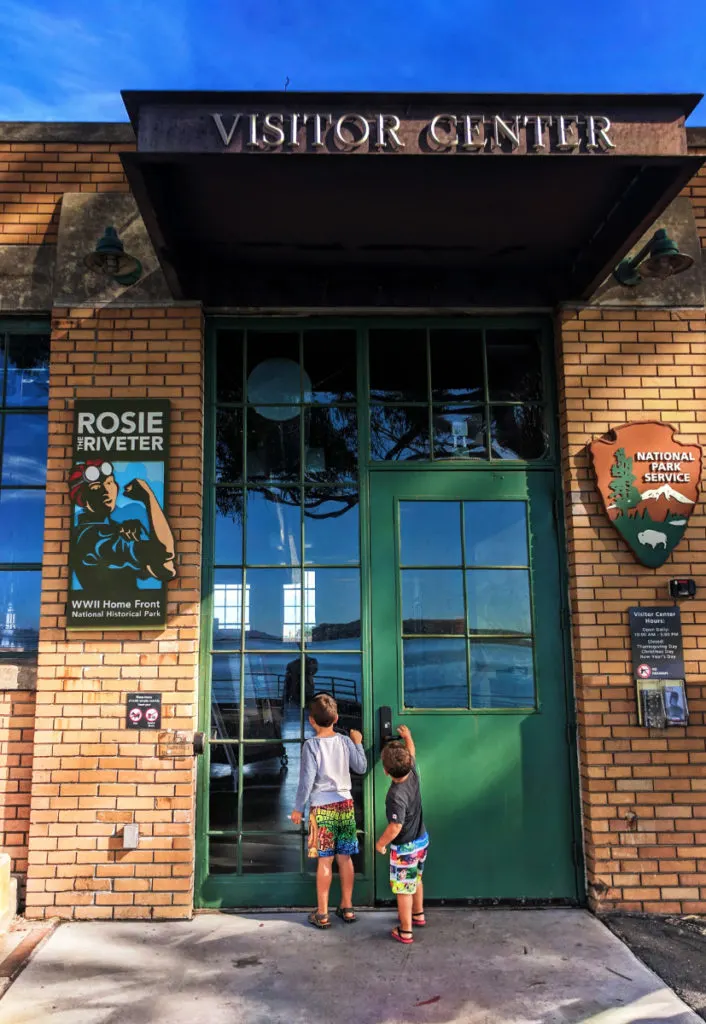 Visiting John Muir National Historic Site
Do you ever accidentally stumble onto travel gold? That's for sure John Muir National Historic Site. We'd planned to visit simply to check it out and get a stamp in our National Parks Passport, but it was awesome!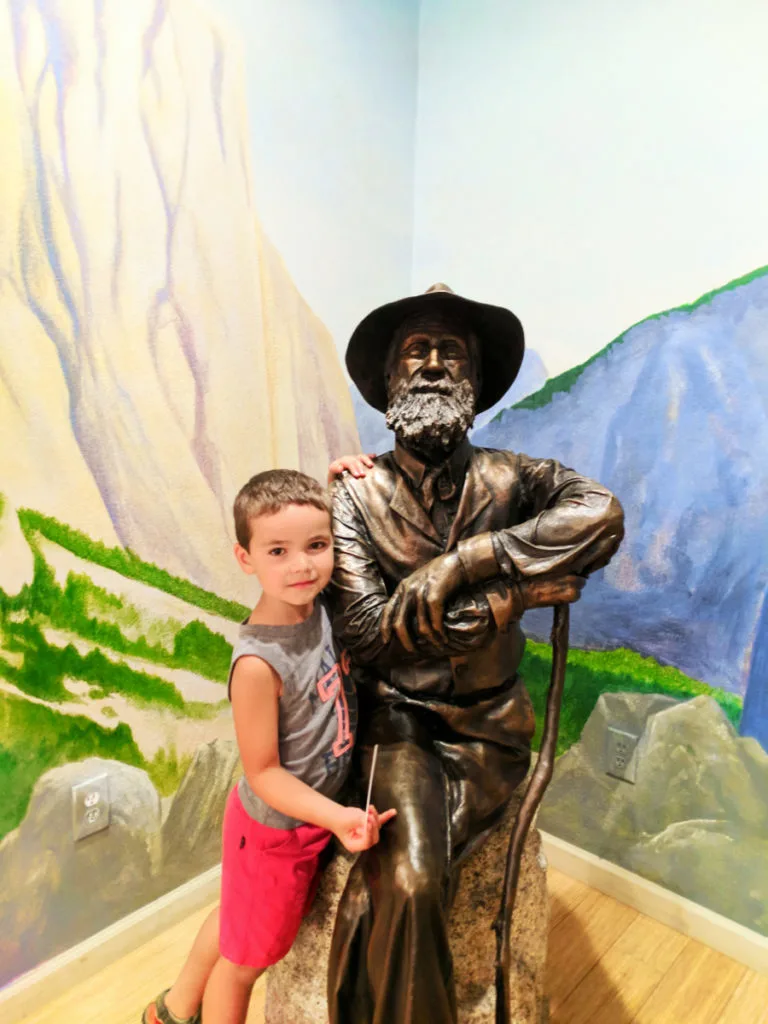 This is our new favorite of the Bay Area National Parks sites for three reasons: amazingly maintained historic mansion (John Muir's house), room to run and play all around, and working orchards and vineyards that you can actually pick fruit from. So cool with kids! This was our first time actually picking grapes and figs ourselves and just eating them then and there. We all had a blast… and learned a lot.
Note: be careful letting kids eat wine grapes. They're delicious and juicy, but too many will cause some horrifying tummy problems (aka diarrhea when you least expect it. #parentingrealness).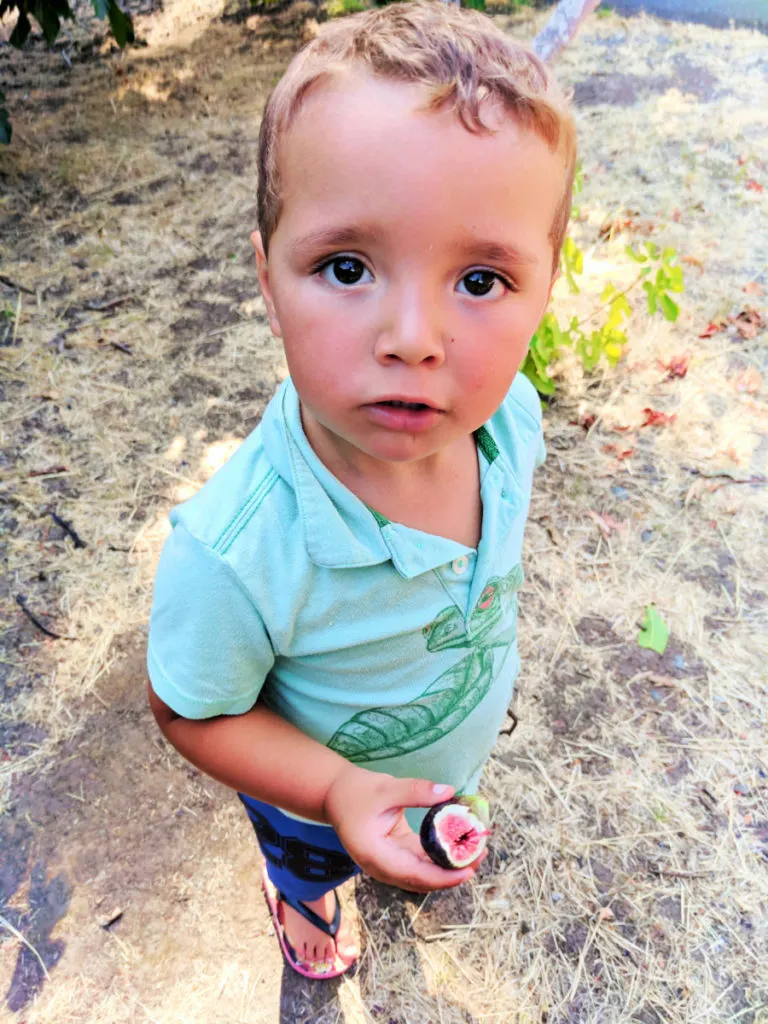 Also on property at John Muir National Historic Site is the De Anza adobe which is also a part of the Juan Baptista de Anza National Historic Trail. This adobe house is at the edge of the property and is now a museum full of information about De Anza's march through California as he led an expedition to explore and settle Mexican territory (at the time). We learned more about California history than we planned and had so much fun doing it (particularly in the orchard).
Tip: if you're going to visit the Adobe on the grounds, take the time to actually read the exhibits within, as there is a lot of interesting info about the native peoples who were displaced or impacted by the expedition, as well as the history of the expedition itself.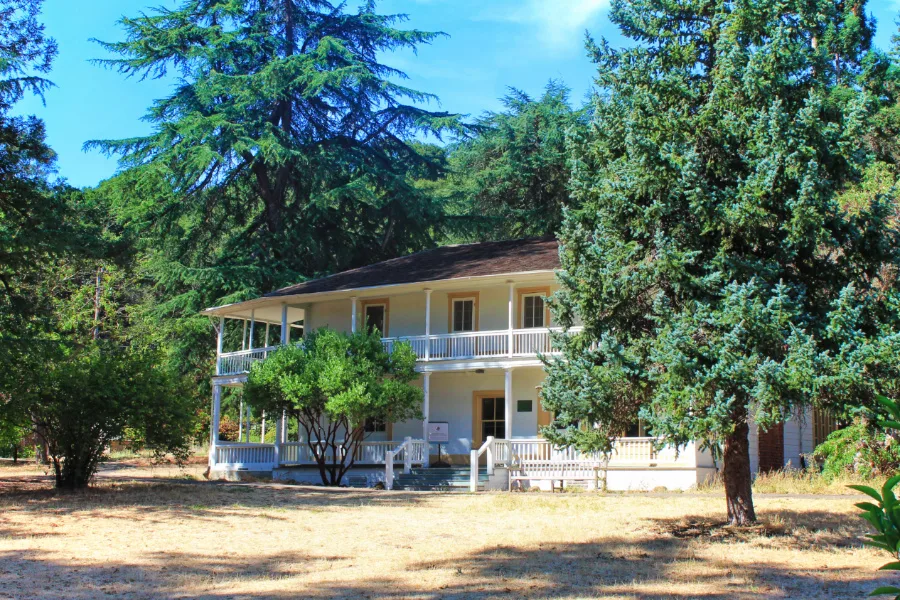 See how easy each of these Bay Area National Parks sites is to visit? You can add them to your travel itinerary pretty simply. With a little planning you can work most of these spots into two days. We recommend a full day just for exploring the Golden Gate National Recreation Area, but if you're pressed for time, hitting just a few GGNRA sites is easy as part of a simple business trip to San Francisco.
Do you have a favorite Bay Area National Parks site, or do you have a story to share about visiting one of them? Leave a comment and tell us all about it!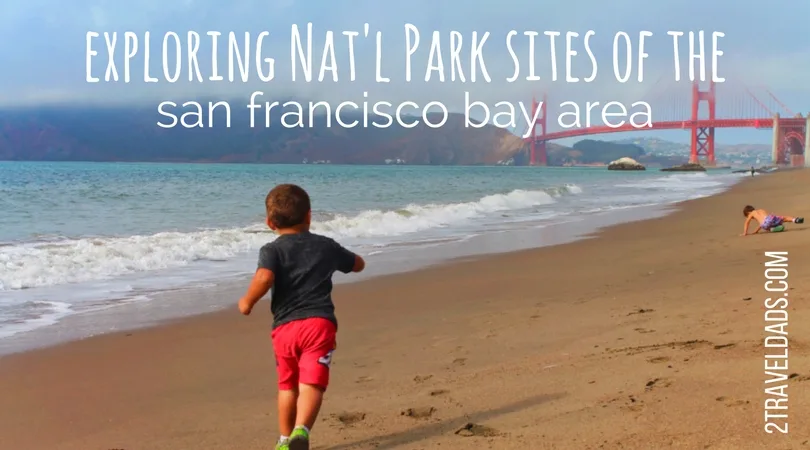 And go ahead and pin this article for later. It's so easy to add some history, nature, and fun to your next trip to the San Francisco Bay Area!