We take everyone who visits us to visit the many Florida freshwater springs. These are some of our favorites, the best springs to visit with kids.
We've got another podcast episode highlighting some amazing Florida spot:  Florida's freshwater springs!  We've been to a lot of the more than 1000 freshwater springs in Florida and have picked our favorites for everything from swimming with manatees to camping. They're some of the most underrated, most beautiful tourist attractions in Florida.
Be sure to check out our full article all about our Favorite Florida Springs Not to Miss!!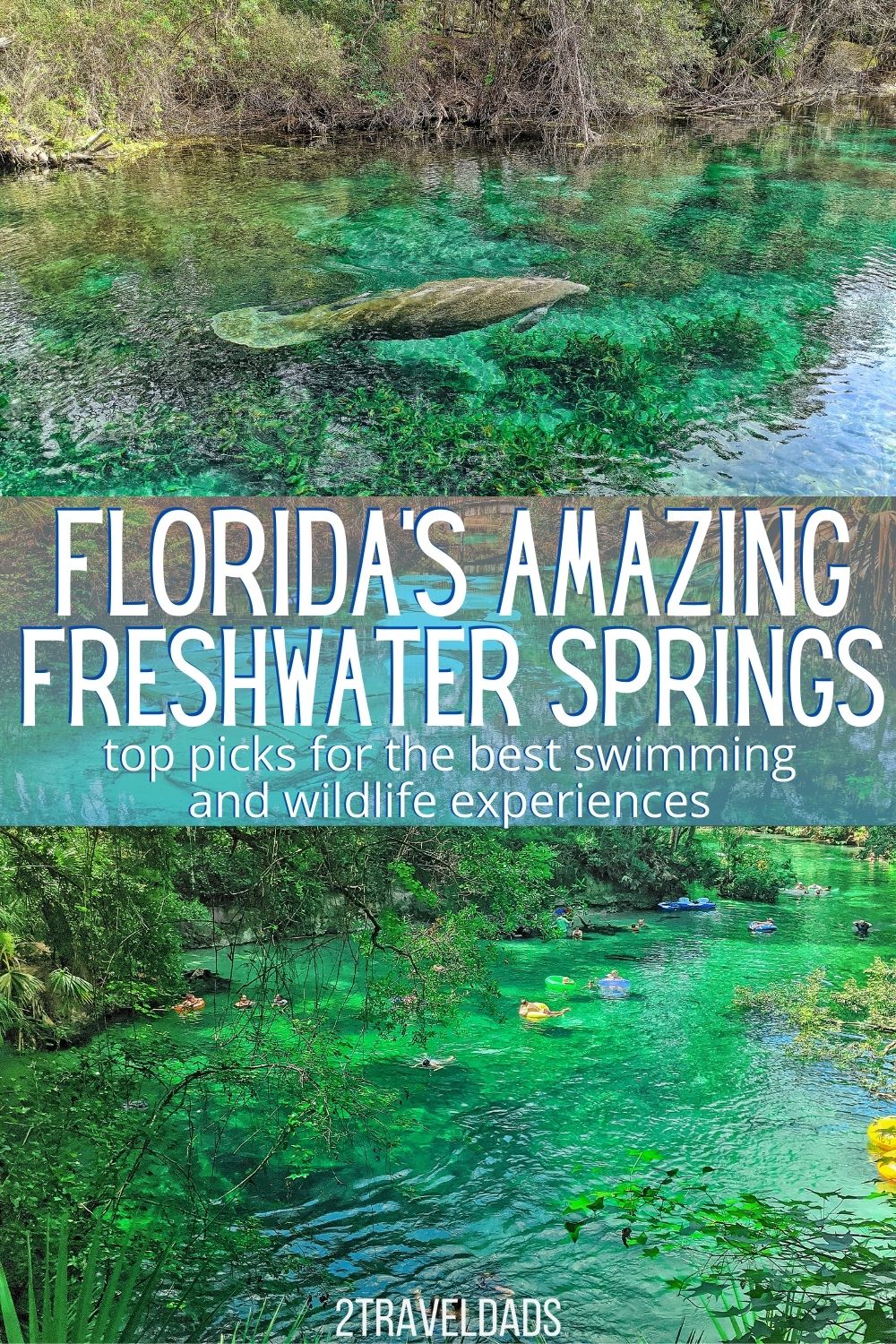 Listen to Our Florida Freshwater Springs Podcast Episode
Our top picks for Florida Springs
Whether you're planning on a Florida Gulf Coast road trip or you want to get away from the beaches for a few days, we've got recommendations. From state parks to privately managed natural areas, these Florida springs will show you an awesome time! (map of our springs picks at the end of the show notes)
In this episode…
2:00 – De Leon Springs State Park – easy day trip from Daytona Beach – good ecotours to see manatees and alligators
5:00 – safety at the springs – be aware of alligators, manatees, deceptively deep water…
6:50 – Blue Spring State Park – this is the best place to see manatees in the winter – Blue Spring Facebook page – this is our favorite of the Florida springs, so we have a lot to say!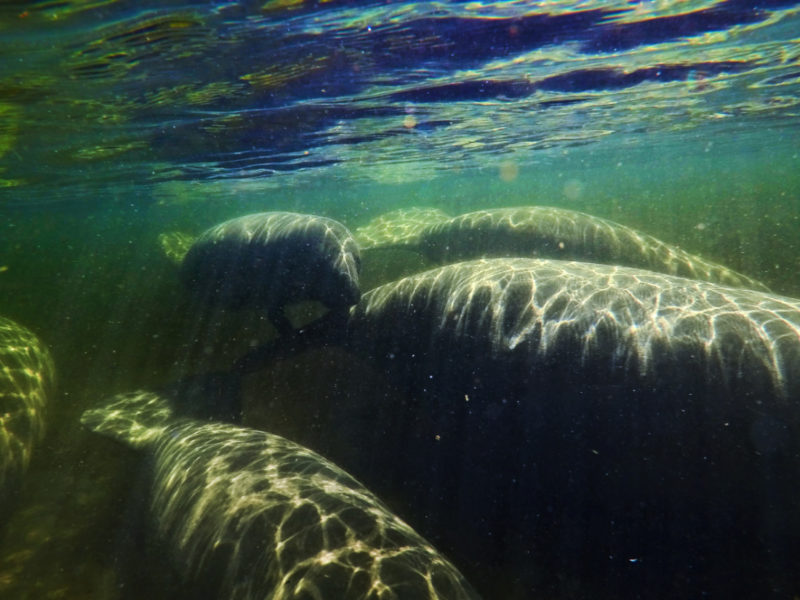 10:00 – Wekiwa Springs State Park – very close to Orlando and there are tons of alligators! Check out paddleboarding options here with Paddleboard Orlando.
11:30 – Rock Springs – only accessible via paddleboard or kayak – need to have a guide or rent your own paddleboard. THERE ARE CLEAR KAYAKS AT ROCK SPRINGS!
12:00 – Homosassa Springs State Park – both a freshwater spring with underwater viewing room AND a Florida wildlife park – easy addition to Gulf Coast road trip
14:30 – Rainbow Springs State Park – wow! This place is gorgeous and is an amazing swimming hole and kayaking destination, and there's more…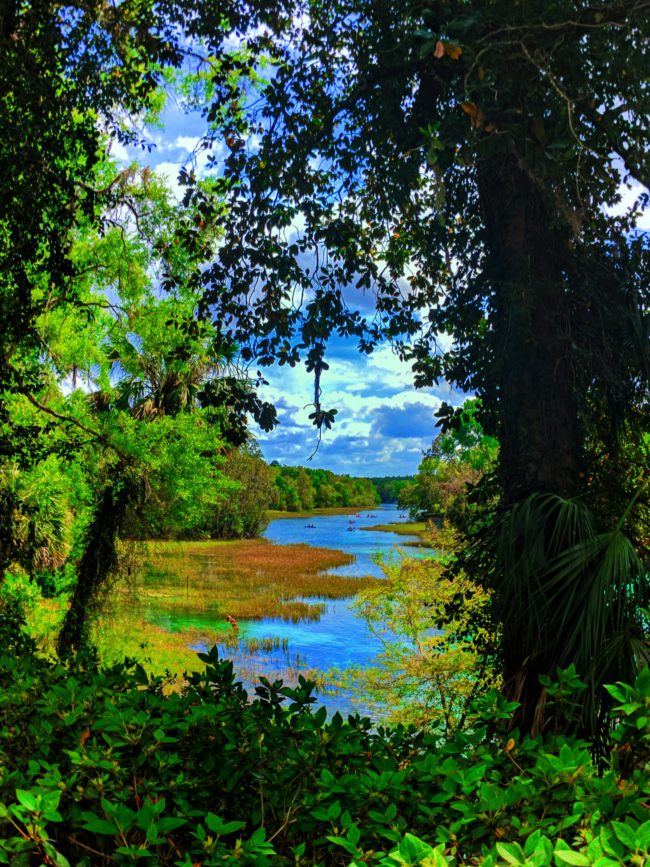 16:00 – Weeki Wachee Springs – actual live mermaid shows AND remarkable freshwater springs – totally vintage Florida
17:20 – Crystal Springs and Crystal River – from staying at the Plantation Crystal River to swimming with the manatees… Book a guided manatee swim here!
19:40 – Three Sisters Springs Refuge – not for swimming but great for observing wildlife
20:05 – Silver Springs State Park – what an interesting place! Glass bottom boat tours and kayaking over more than 100 freshwater springs… with gators. (map below)
23:00 – Ginnie Spring – camping at the freshwater spring… but very controversial right now due to Nestle wanting to tap the spring for bottled water.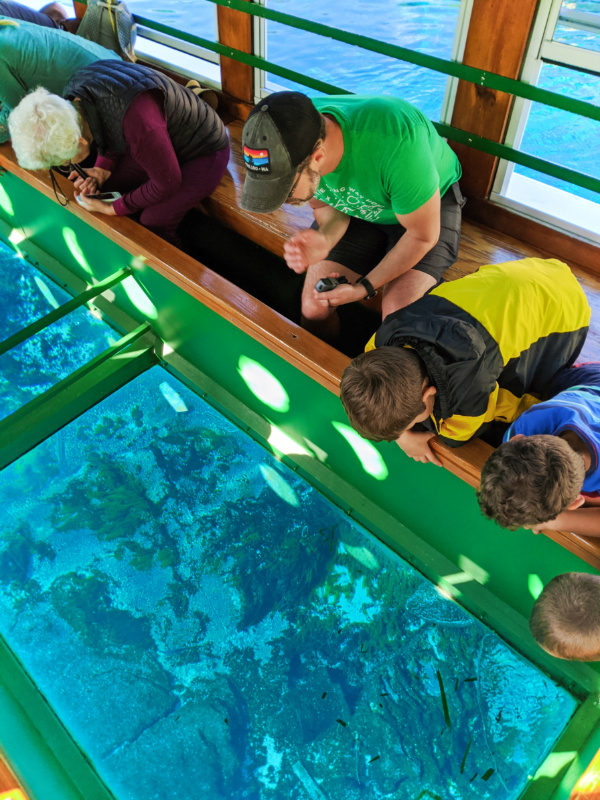 25:00 – final tips for visiting Florida springs:
bring a swim suit
be ready for "refreshing" temps
have a good underwater camera
watch for wildlife – alligators, manatees, Florida gar
27:00 – Chris recommends Granny's Restaurant in Crystal River, Florida – totally random afterthought. 🙂
Check out our complete blog post about visiting Florida springs from the Atlantic coast to the Gulf Coast!  And the map below shows our recommendations, so it's easy to load into your own mobile map program.
https://www.google.com/maps/d/u/0/embed?mid=1-QIn1gt5bHSohWGtFBySvoOXV3SJ098K
And if you're curious about Silver Springs State Park and the map we were talking about…
What do you want to hear about from us on our podcast? Please leave us a comment below or send us a note with your questions and what you'd like to hear. We are excited to share!
If you'd like to visit our specific podcast host page, feel free! There are lots of options to subscribe to the 2TravelDads Podcast.