Our fourth podcast episode is here! We had a great time exploring Halifax (check out podcast Episode 2) and then had an epic road trip along the Bay of Fundy (Episode 3). After that, we headed south to follow the Nova Scotia Lighthouse Route. This gorgeous road trip is a must when you visit the Halifax area.
Be sure to check out our full article all about the Best Things To Do in Nova Scotia!!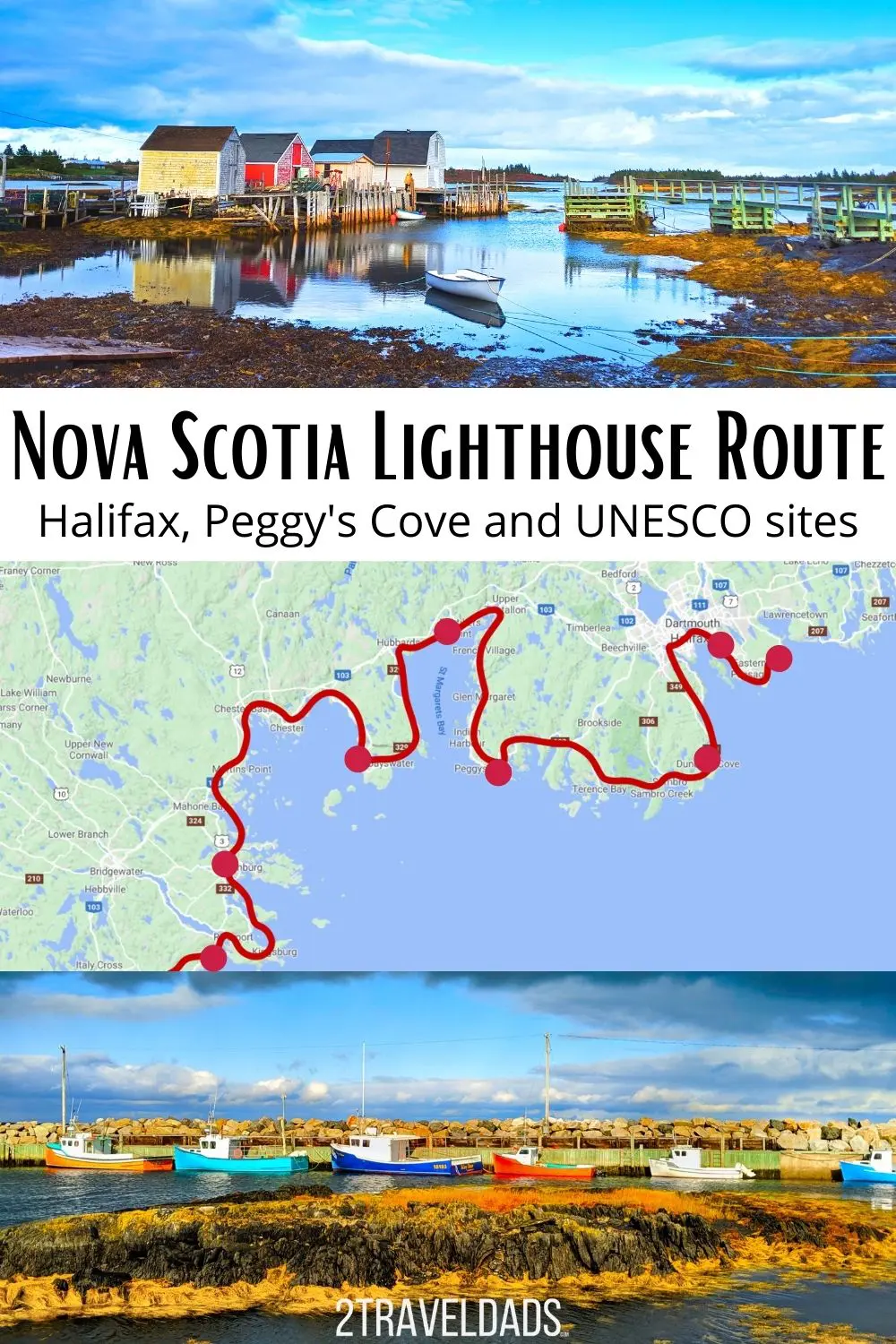 Listen to Our Nova Scotia Lighthouse Route Podcast Episode
Nova Scotia's Lighthouse Route
In this episode we're covering the south shore out of Halifax, the capital city of Nova Scotia. The lighthouse route is fun and beautiful, one of the best road trips you can do in the Maritimes of Canada.
What to Expect on the South Shore of Nova Scotia
1:00 – What is Nova Scotia's Lighthouse Route? – The best fall road trip we've done to date has been around Nova Scotia, and particularly the south shore along the Nova Scotia Lighthouse Route. Colorful towns and epic coastal wilderness make it unique and gorgeous.
3:00 – Duncan's Cove and what you'll find, including the Chebucto Lighthouse. While this might not be a famous area along the lighthouse route, it's really beautiful and is perfectly Nova Scotia.
Visiting Peggy's Cove on the Lighthouse Route
3:45 – Peggy's Cove – the must-visit fishing village super close to Halifax – LEAVE EARLY to arrive before tour buses. There is plenty of space for walking around and supporting local businesses (including a lobster cart or two). There are several vantage points, both at the lighthouse and to the southwest of the cove. You'll love every view!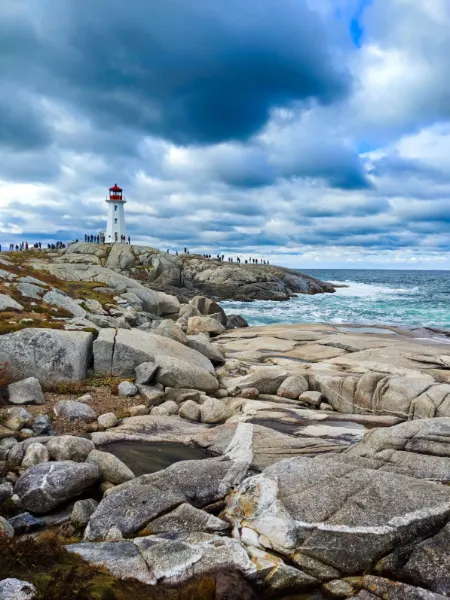 8:20 – Mahone Bay – basically the cutest maritime town, looks like it's straight out of Practical Magic. Mahone Bay (said Maw-own) has a LOT of bed and breakfasts, so if you want to enjoy slow travel through Nova Scotia, between the quaint accommodations and the many small restaurants, Mahone Bay might be just right for you! It's also less crowded than other stops along the lighthouse route.
Lunenburg UNESCO World Heritage Site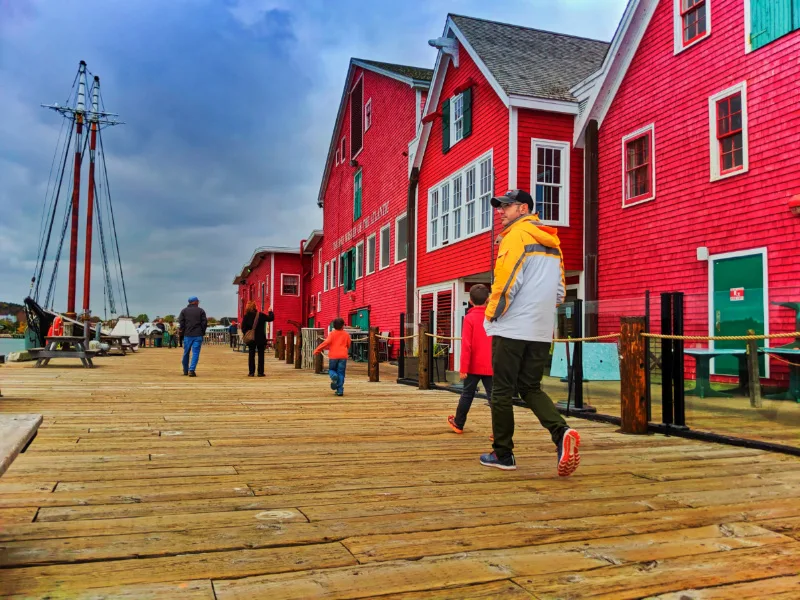 16:00 – whale watching out of Lunenburg – check here for season dates – Whale watching in Nova Scotia is VERY DIFFERENT from going out to watch orcas in the Pacific Northwest (like out of Victoria BC). Along the lighthouse route, you'll watch for right whales, minke, pilot, and fin whales. Really epic to see such huge animals from any distance!
Overlooked Nova Scotia Sites on the Lighthouse Route
17:00 – Bonus find: Feltzen South – colorful boat and beach, near Oven's Natural Park. This stretch of road is much less traveled and quite windy. There are some quiet and quaint coves to explore though. We respectful of private property everywhere you go along the lighthouse route, as many waterfront areas are privately owned. There are lots of public spaces too.
19:00 – Blue Rocks fishing village – stay at the lighthouse and kayak through the coves – will find info to share soon
22:15 – tips for researching restaurant/food recommendations when you travel – If you take away one thing from everything we share about Nova Scotia, know that it's the local people and their amazing coastal cuisine that makes each stop extra special.
26:45 – our remaining Nova Scotia bucket list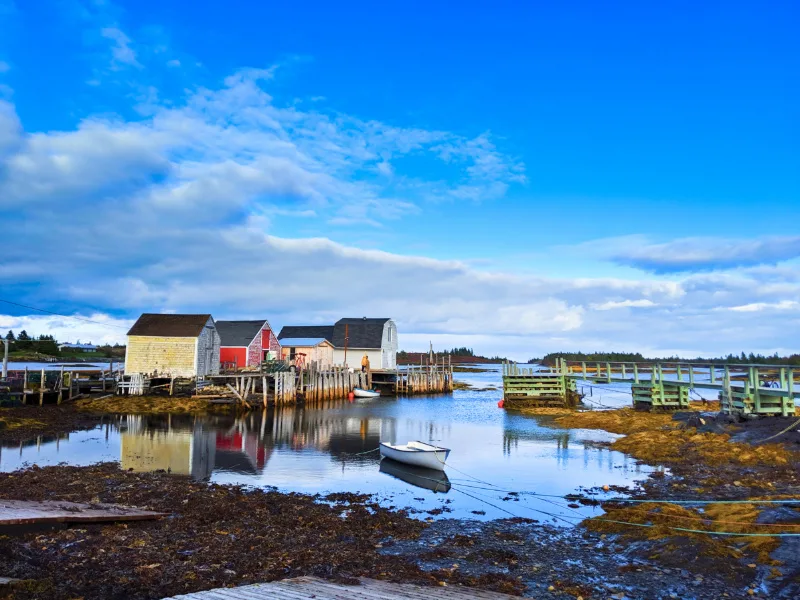 If you want to keep exploring the lighthouse route along the western end of Nova Scotia, continue up the coast to Yarmouth and beyond. Yarmouth is where you can catch the ferry to Bar Harbor, Maine and Acadia National Park. Keep on going and you'll wrap around in to the Bay of Fundy. Such a beautiful province to explore!
What do you want to hear about from us on our podcast? Please leave us a comment below or send us a note with your questions and what you'd like to hear. We are excited to share!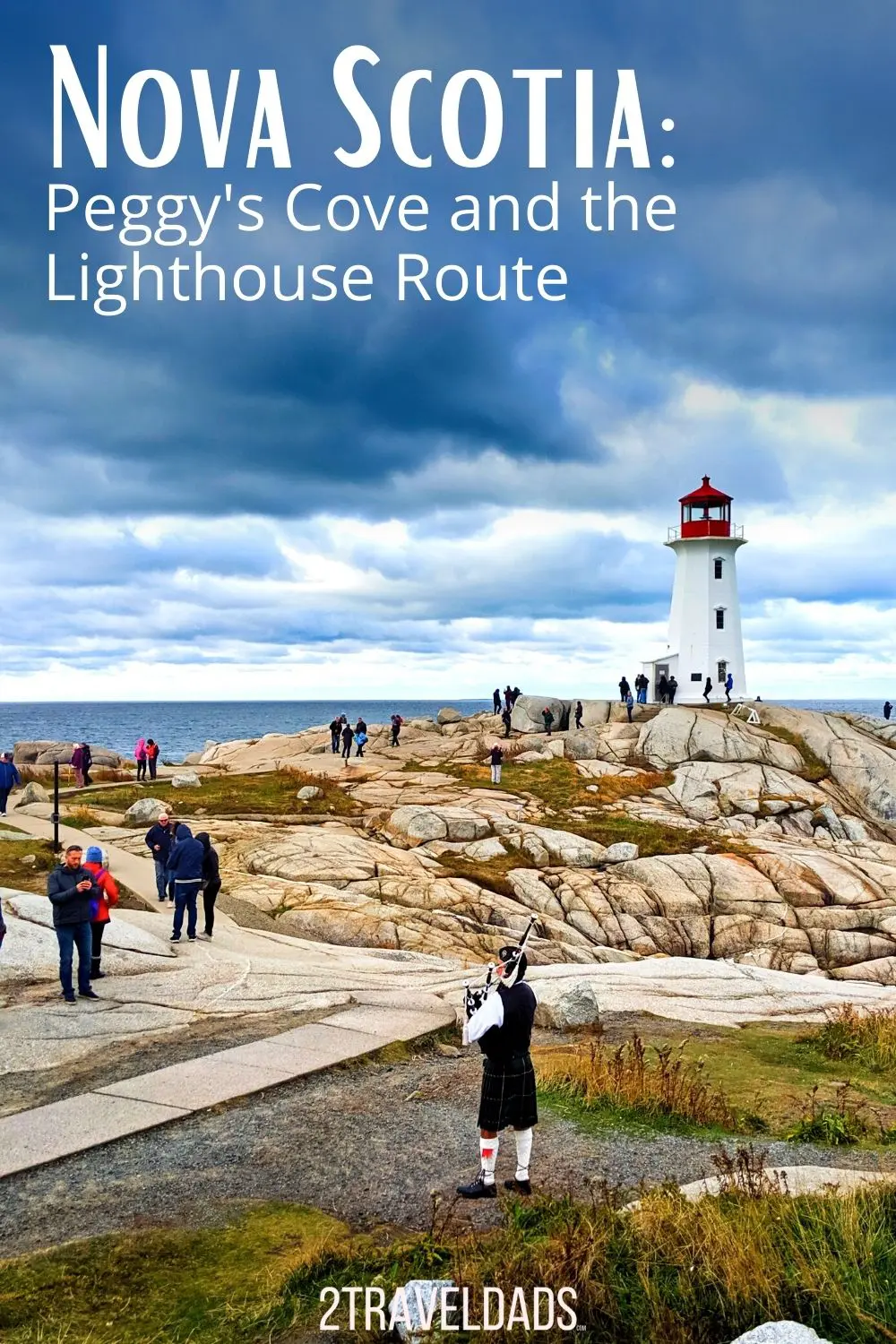 If you'd like to visit our specific podcast host page, feel free! There are lots of options to subscribe to the 2TravelDads Podcast.