The northern shore of Nova Scotia is one of the most beautiful places we've traveled and it's perfect for a Nova Scotia road trip. The Bay of Fundy is home to both the most aggressive tides on earth and some of the epic sights. And the top pick for a lobster meal that you'd never expect. This Bay of Fundy Nova Scotia road trip is epic and so beautiful!
After exploring Halifax (check out podcast Episode 2) we headed north to the Bay of Fundy where the highest, most aggressive tides on earth are found! From the Annapolis Valley to Blomidon Provincial Park. Be sure to check out our full article all about the Best Things To Do in Nova Scotia!!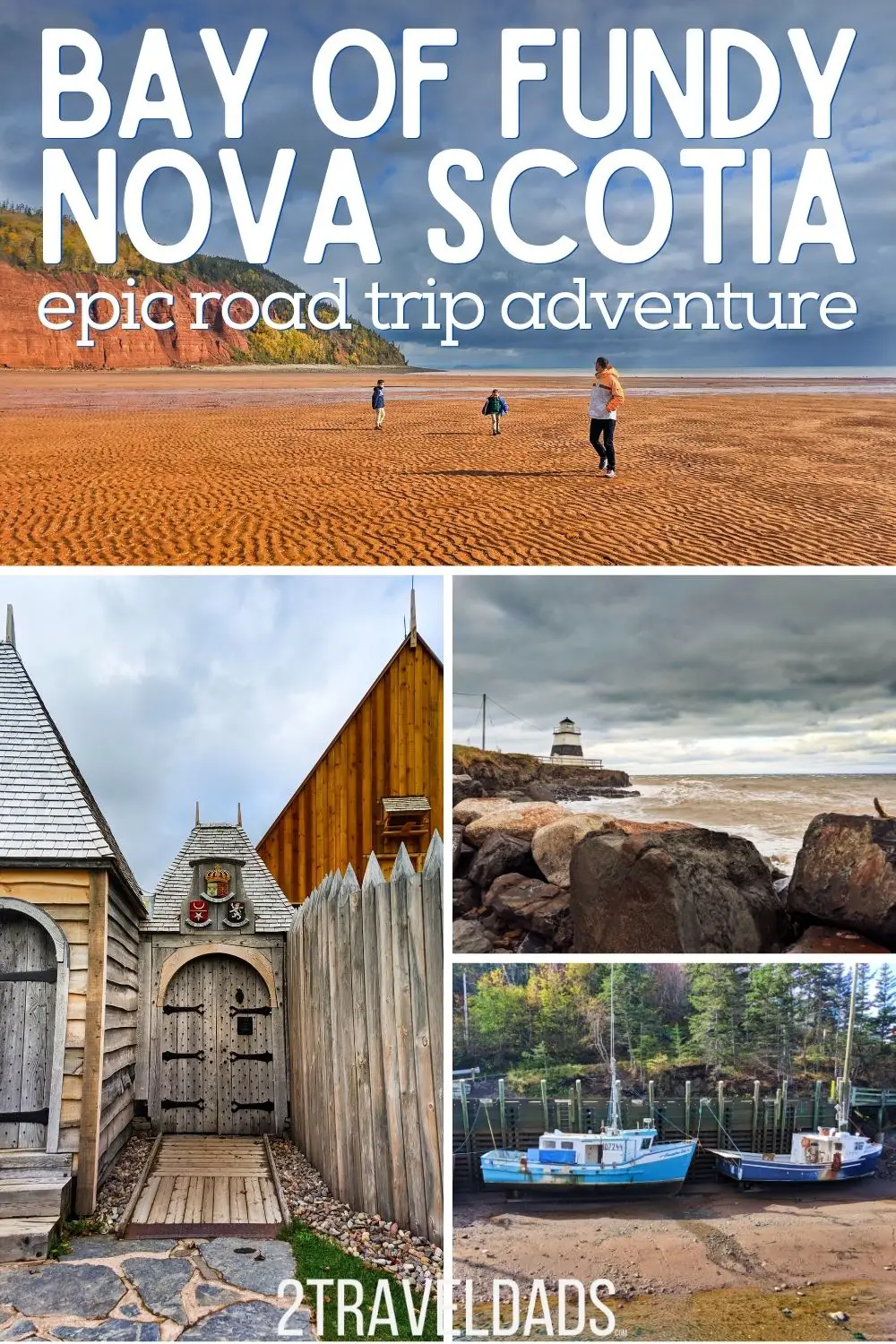 Listen to our Bay of Fundy, Nova Scotia Podcast Episode
Bay of Fundy road trip across Nova Scotia
The Bay of Fundy is one of those places you see on National Geographic or mentioned in some obscure travel article from the 1940s, but it's actually very accessible for today's traveler! Located on the North Shore of Nova Scotia (the western side of the province), it's a region full of history, fishing villages, lighthouses, and lobster.
Give a listen and take note of the Bay of Fundy sites and moments you need to experience! So much FUN…dy. [face palm]
In this episode…
1:00 – What is the Bay of Fundy? Up to 16 meters (53 feet) fluctuation
2:25 – the Annapolis Valley and Annapolis Royal – the Cradle of Canada and wonderfully progressive!
4:15 – Port Royal National Historic Site – living history – open May through October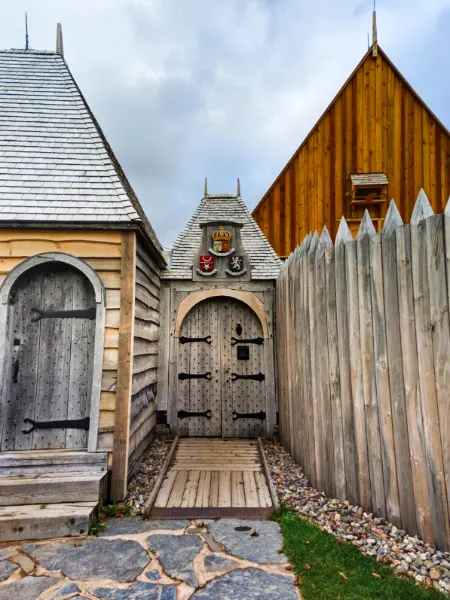 6:10 – BIGGEST SAFETY TIP – download offline maps and get familiar before your road trip!
8:30 – Tow Truck information – Lindsay's Towing – YOU MAY NEED THIS!
9:30 – Margaretsville for watching tides, storms, and vacation rentals
10:10 – tips for finding fall colours in Nova Scotia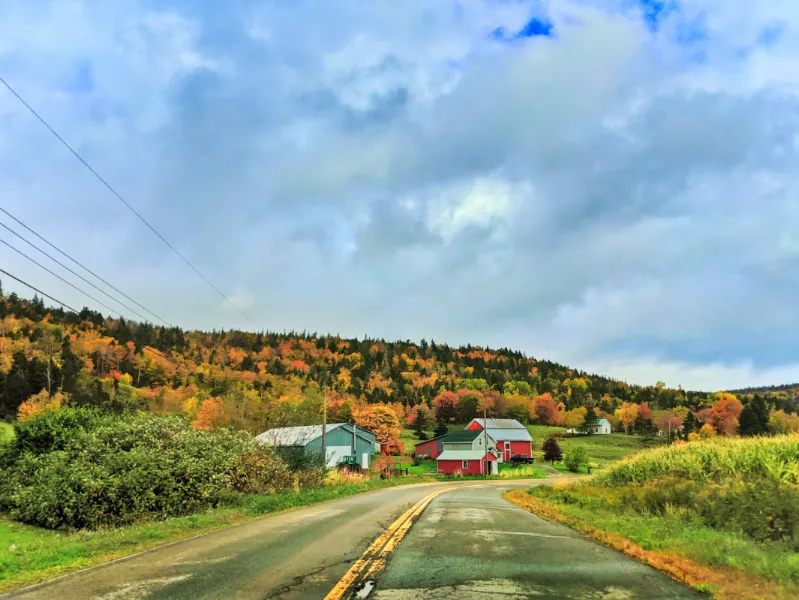 11:00 – Hall's Harbour, Nova Scotia – our favorite town on the Bay of Fundy – best spot to witness the tides and have lobster
13:00 – Chris gushes about his meal at Hall's Harbour Lobster Pound – Lobster poutine & lobster grilled cheese
17:00 – epic beaches and cliffs at Blomidon Provincial Park – A MUST VISIT: the Red Cliffs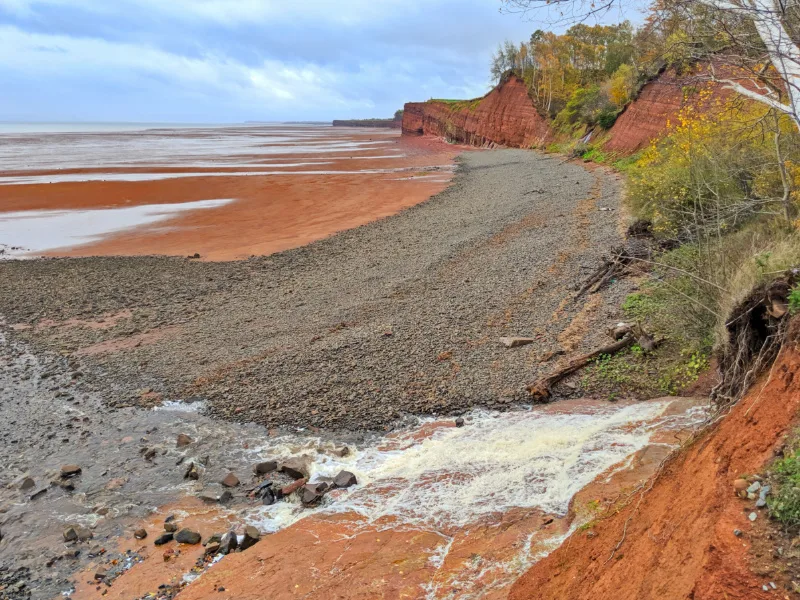 22:00 – hiking recommendation: Cape Split to watch the raging tides
24:30 – additional sites and activities to add to a Bay of Fundy road trip
Can you tell how much we loved our road trip along the Bay of Fundy? It was remarkable and we cannot wait to return!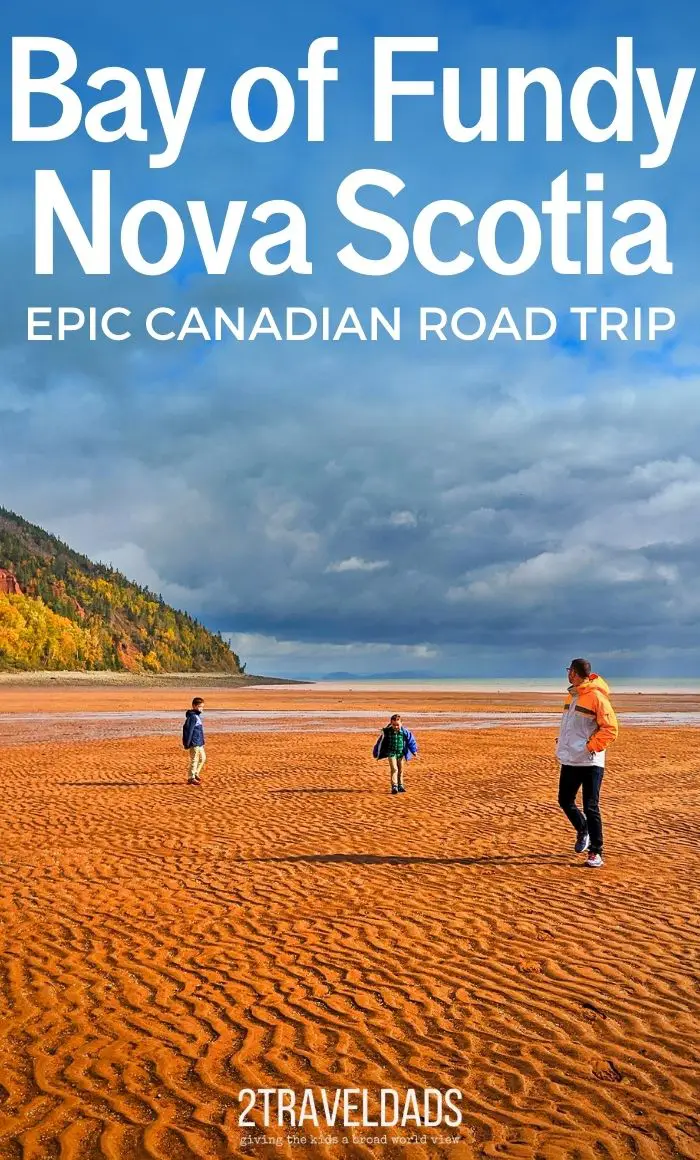 What do you want to hear about from us on our podcast? Please leave us a comment below or send us a note with your questions and what you'd like to hear. We are excited to share!
If you'd like to visit our specific podcast host page, feel free! There are lots of options to subscribe to the 2TravelDads Podcast.