We love Hawaii, and Oahu's North Shore is a really special place. We spent time finding the best things to do on the North Shore and know you'll love our plan. This is a guide to creating the best adventures for your trip to Oahu, and you won't be disappointed. PS: we have our favorite spots to see sunsets on Oahu as well!
We, along with our friends from It's A Family Thing, Corritta and Mea, got together to share our best tips for planning a remarkable, one-of-a-kind trip away from Waikiki to the pineapple fields and beaches of Oahu. Be sure to follow this awesome family on Instagram and Facebook too.
---
Doing a road trip around Oahu? Get my book: The Road Trip Survival Guide!
You cannot visit Oahu without stopping and admiring the North Shore. The North Shore has everything to offer from scenic hikes, ziplining, iconic surf waves, mouthwatering food, sea turtles, beautiful beaches, indescribable sunsets, and so much more. Spending two or three days enjoying what can be described as "country" setting with pineapple fields stretching for miles and beaches is so perfect you almost think the experience can't be real.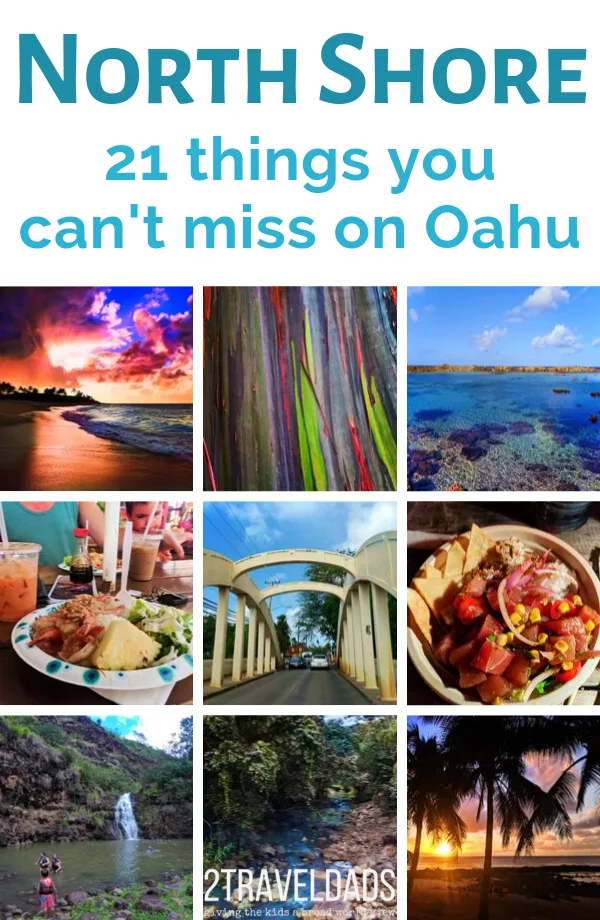 21 Best Things to do on Oahu's North Shore
Oahu's North Shore has over 50 beaches stretching across 11 miles of beautiful coastline. We explored the beautiful beaches and snorkeled in amazing spots.  These are our top recommendations for beaches on the North Shore of Oahu.  
Quick note: unless you're staying in Waikiki and doing a guided tour, you'll need your own rental car to explore Oahu. Book your rental car AS SOON AS YOU KNOW YOU'RE VISITING! (Search Hertz, our pick, here!)
BEACH SAFETY: as you explore the North Shore or even the east side of Oahu, remember that ocean currents are strong and depending on the tides and weather, there can be some rough waves. Always take safety into consideration before charging into the surf and ALWAYS be mindful of conditions when enjoying the beach with kids.
1.  Relax at Turtle Cove Resort
We'll start by saying how much we love Turtle Cove Resort, that's our first pick for best things to do on Oahu's North Shore. Clearly the relaxing nature, wonderful service, and ideal environment spoke to us. It's an ideal Hawaii experience.
You need to be a guest for many of the experiences, but you can visit the resort to relax and dine.
2.  Pupukea Tide Pools, aka Shark's Cove
This beach is perfect for families with young children. The current is calm, and the tide pool is protected from the strong ocean waves. We enjoyed snorkeling and seeing the fish swim past us. The rocks that form the barrier are beautiful and fun to explore, but they are sharp.  The view of Shark's Cove from the rocks is one of the most beautiful sights on the North Shore.  Google Maps link here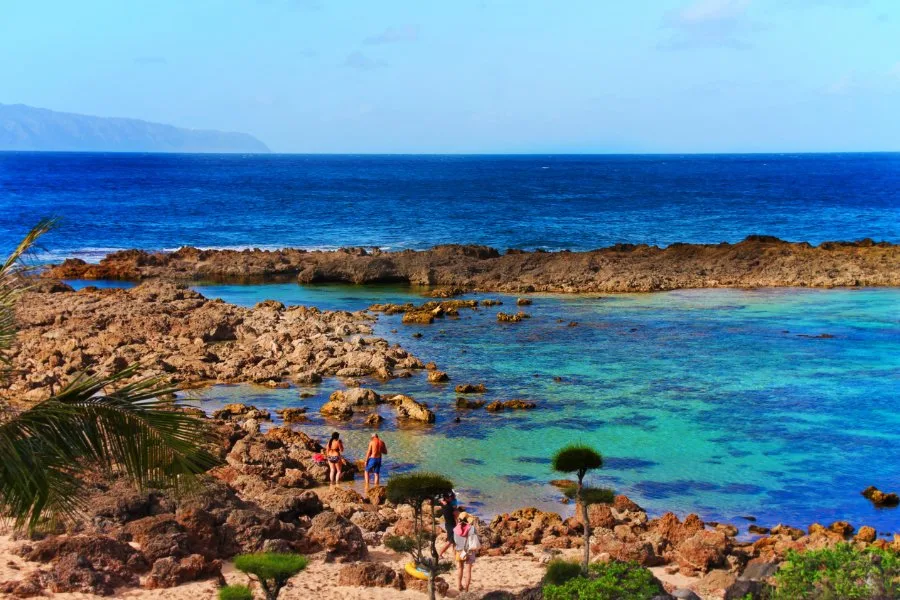 3.  Laniakea Beach and the Honu: green sea turtles
Laniakea Beach is one of the most famous beaches in the North Shore because of the Hawaiian Green Sea Turtle "Honu". If you plan on heading to the beach keep in mind there is no longer parking available, so you will encounter traffic on the 1 lane highway.  Book snorkel and sightseeing tour here!
These beautiful creatures are 1 of only 2 animals that are native to Hawaii. The sea turtles can be seen on the beach to warm up, or in the water as they surface to get air. It is important to give the honu (turtle in Hawaiian) their space.
Turtles may be scared easily of crowds and can be too afraid to come onto the beach to breathe which can lead to drowning. Please respect these amazing animals (who can live up to over 100 years), by keeping your distance and cleaning up your trash.  Google Maps link here
Tip:  According to locals, the best time to see turtles on the beach is from 11:00 am – 1:00 pm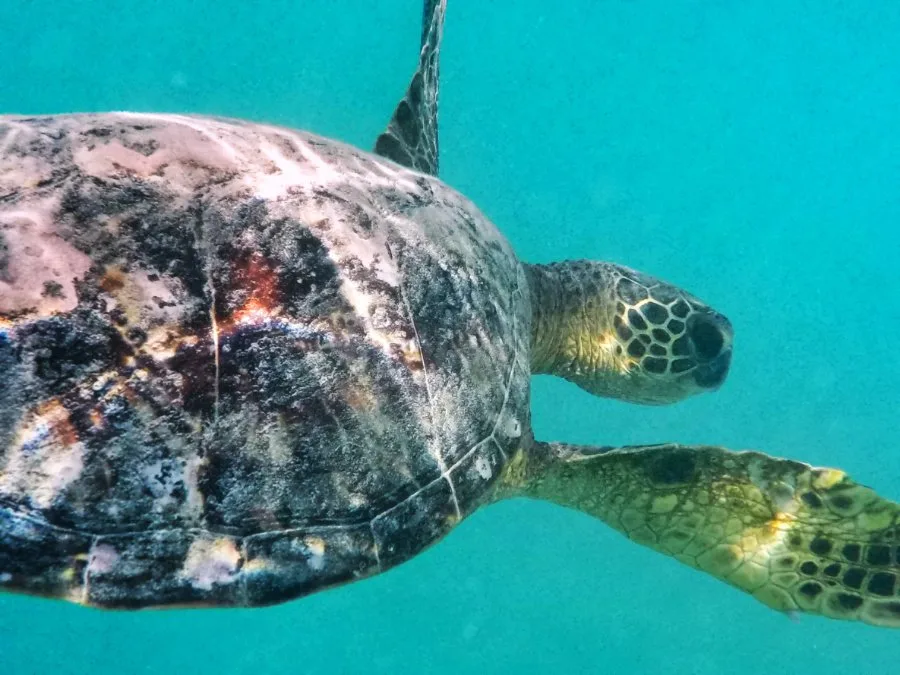 4.  Enjoy Hale'iwa Ali'i Beach Park with kids
Hale'iwa Ali'i Beach Park is one of the best-kept secrets and best things to do on Oahu's North Shore. There are rarely crowds and is not frequented by the tourists because of the popularity of Laniakea Beach. This is a great place for snorkeling, body surfing and surfing for beginners.  It's an ideal spot to visit with kids and for several reasons:
it has actual parking for beach access

Hale'iwa Beach park also has sea turtles who haul out here

You can skip the large crowds flocking to Laniakea and hang out here to get a glimpse of sea

turtles
Clearly, a perfect Hawaiian park is one of the best things to do on the North Shore. Google Maps link here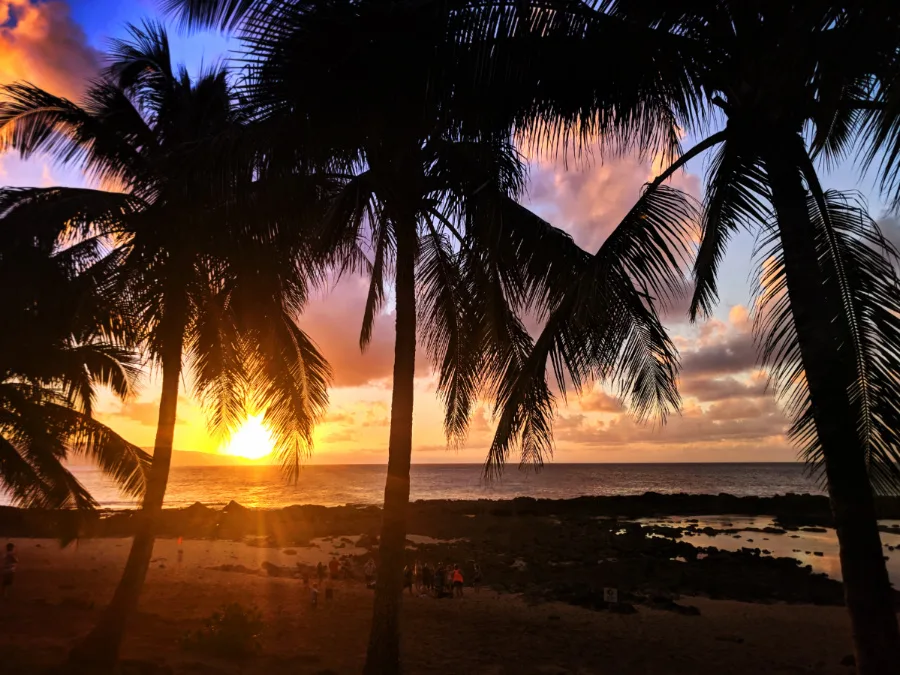 5.  Explore Underwater at Kuilima Cove
This cove is a calm and somewhat secluded beach next to the Turtle Bay Resort. Kuilima Cove is well protected and is great for snorkeling to see the colorful coral. While there is not a lot of fish activity here, the calm waves make it perfect for beginners to gain their confidence. Calm waters on this part of Oahu are few and far between, so Kuilima Cove makes the list for the best things to do on the North Shore.
There are snorkeling equipment and lounge chairs available for rent if you need.  This makes for a hassle-free snorkeling experience.  Google Maps link here
Tip: If you go after 5 pm there are plenty of chairs available to relax in for free.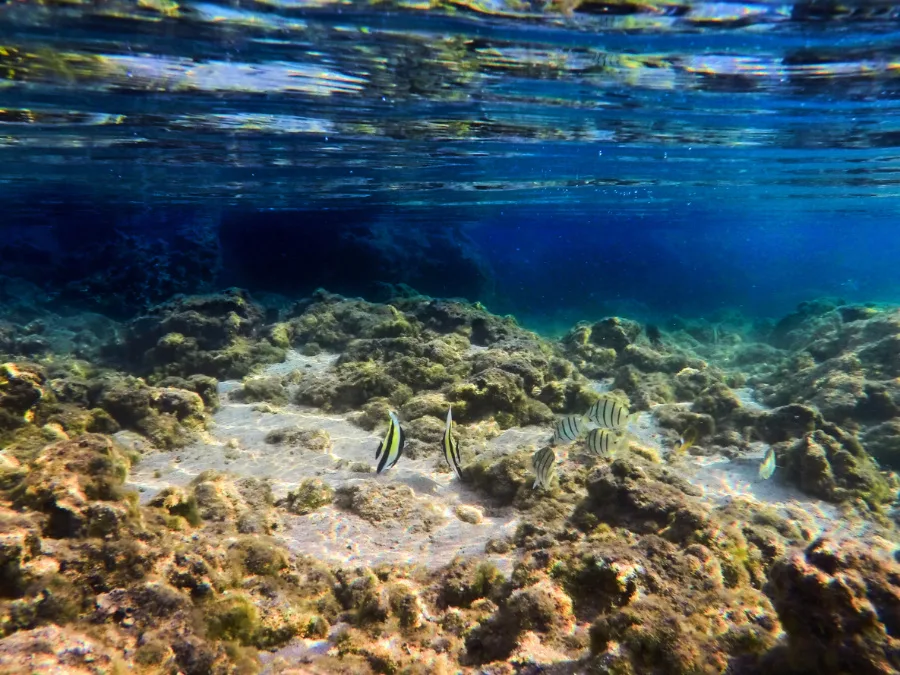 6.  Three Tables Marine Sanctuary
A protected marine sanctuary, Three Tables is great for snorkeling to see live coral. There is one of the best places to snorkel on the North Shore as there is a lot of activity here. You can see schools of fish whizzing by you in the water, coral reefs and maybe even spy a turtle. If you are looking to take your experience to the next level, you can scuba dive here as well.  Google Maps link here.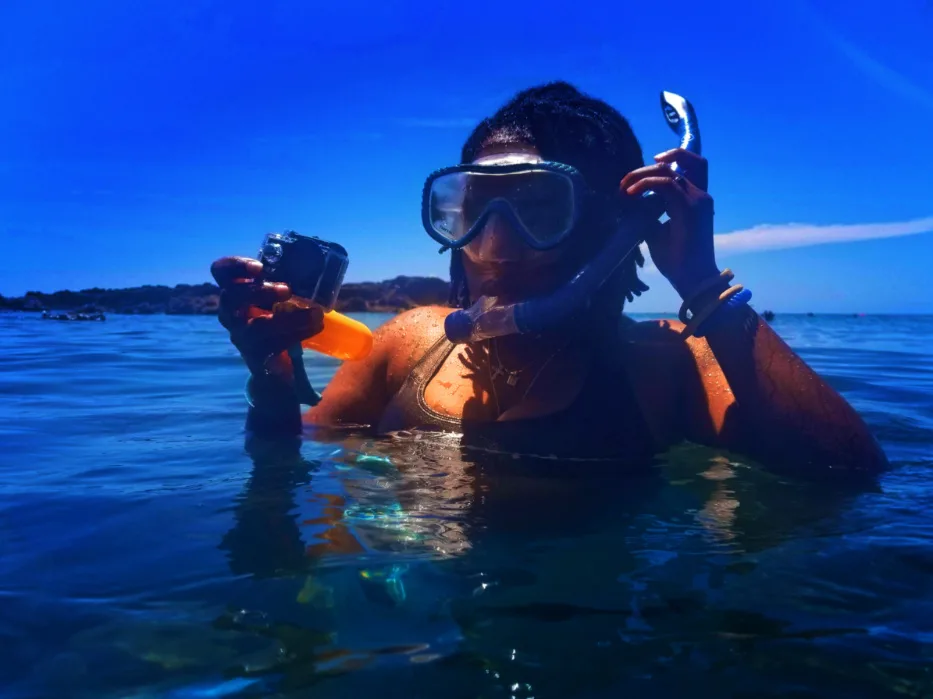 7.  Watch the sun go down from Sunset Beach
Sunset Beach… The name says everything you need to know. This is one of the perfect spots to watch the sunset over the ocean. We were able to sit on the rocks along the parking lot and watch the set over the ocean. Parking can be tricky because most people arrive earlier in the day to stay to watch the sunset. If you plan on heading here be sure to get a parking space early and wait for the magic of nature to take hold. Google Maps link here
Tip: if you've always wanted to try surfing, there's a surf school right there you can take lessons from. No better place!!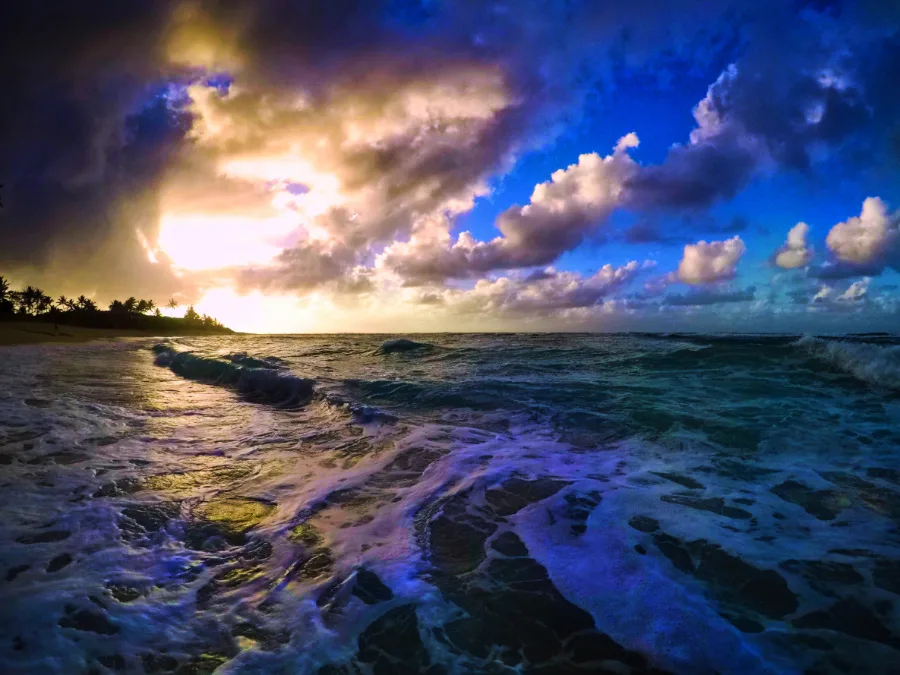 8.  Enjoy a secluded sunset at Kawela Bay
Kawela Bay is one of the best kept secrets for enjoying the sunset on Oahu. Kawela Bay is away from the crowds and located only 15 minutes away from Kuilima Cove. It is not uncommon for this beach to be empty for sunsets which makes this the perfect spot for couples or families looking to getaway.  Google Maps link here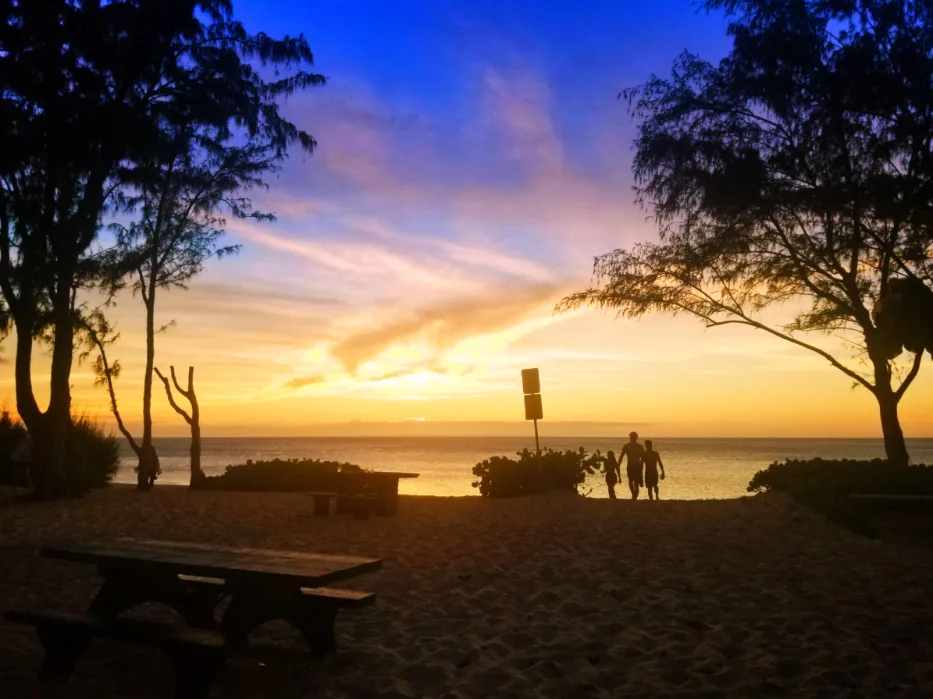 9.  Explore the town of Haleiwa
Haleiwa is the main town in North Shore. This is the place to go for food, shopping, and art.  There are several clusters of shops and businesses, with a few actual parking areas, so visiting and walking from cluster to cluster is an easy and fun activity. For sure one of the best things to do on the North Shore.  Google Maps link here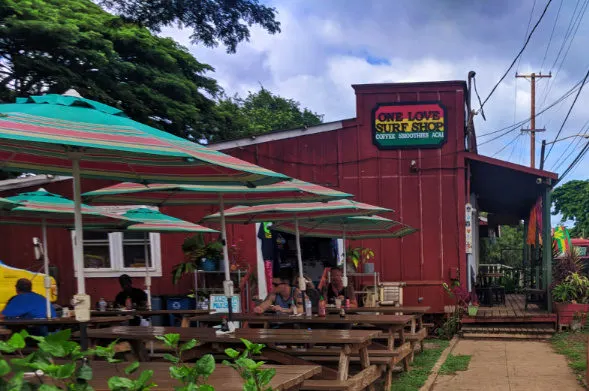 10.  Tour the Dole Plantation
You cannot go to the North Shore and NOT stop at the Dole Plantation. You can get fresh pineapple, ride the Pineapple Express train, take a plantation garden tour and explore the pineapple garden maze. No visit to the Dole Plantation is complete without getting dole whip. Trust us it is certainly worth the hype, and even though you can get them at Disneyland and even some random events around the mainland, nothing beats a Dole Whip on the actual farm.  Google Maps link here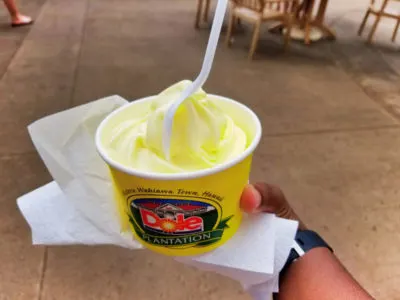 11.  Skydiving over Oahu
If you are up for an adventure with a view you can go skydiving. Be sure to reserve ahead of time to avoid a long wait time.  This is a surprisingly popular activity and for sure one of the best things to do on the North Shore, but it's not for everybody. Be certain that you want to jump out of a plane before you plan to go skydiving over Oahu and put down a deposit.  Check out Pacific Skydiving for details via plane or helicopter

12.  Get Jurassic at Kualoa Ranch
Visiting the Kualoa Ranch is a great family activity, and it's between the North Shore and east side. It is one of the most famous spots on the island due to the blockbuster films Jurassic Park and Pearl Harbor. This is where you can go to let out the kid in you. There is everything from movie tours, horseback riding, Jurassic Park Raptor ATV rides and ziplining at this private nature preserve. If you are looking for adventure this is the place for you.  
If this sounds cool, but you don't have time for visiting while you're on Oahu because you're island hopping, there are more Jurassic Park filming locations on the Island of Kauai. And if you do a doors-off helicopter flight on Kauai you will feel like you're IN IT!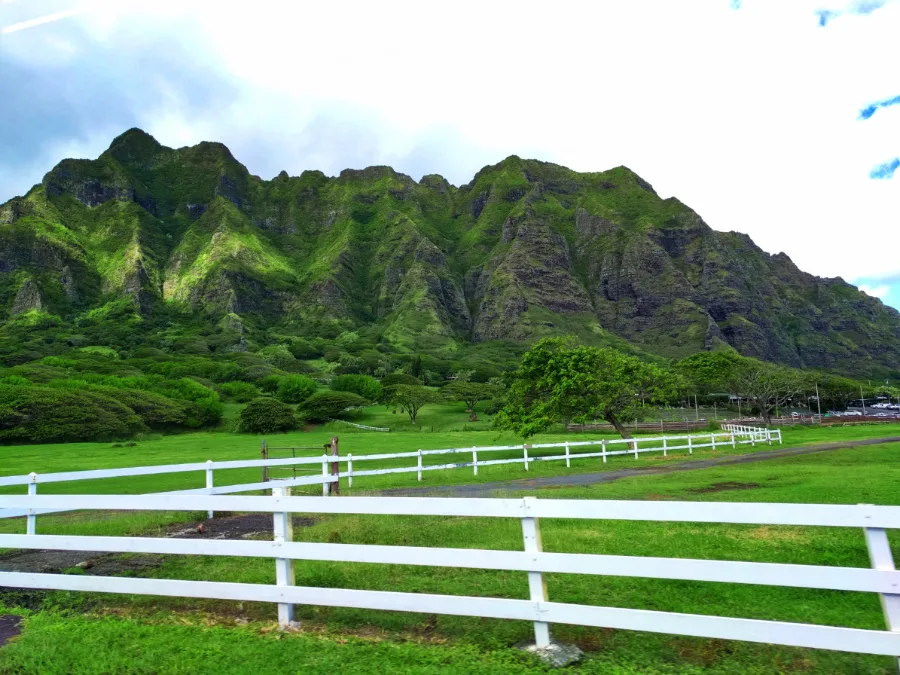 13.  Visit the Byodo-In Temple and Gardens
Hawaii has a lot of Japanese influence and good sized multi-generational Japanese population. The Byodo-In Temple, just north of Honolulu (on the way to the North Shore), is a replica of an ancient Japanese Buddhist temple and is open to the public, as it's not an active Buddhist site. Surrounded by beautiful gardens and towering green cliffs, it's a perfect, serene Hawaiian dream. Google Maps link here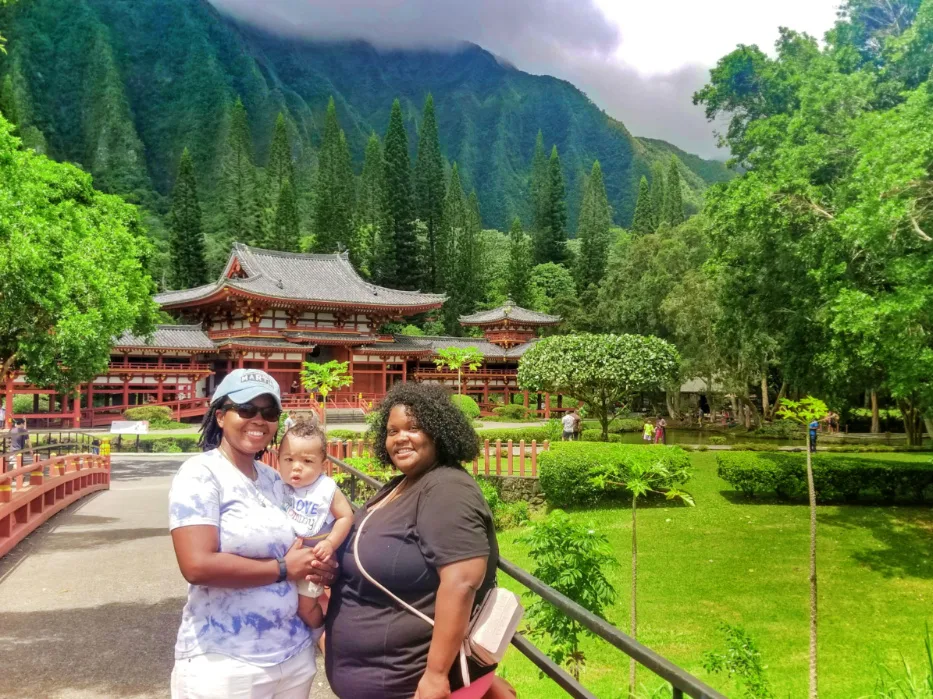 14.  Hike the Kealia Trail
The Kealia Trail is one of the less popular hikes in the North Shore. This hike offers views of Dillingham Airbase where you can see airmen jumping from planes. You are also rewarded with an idyllic view of the city of Hale'iwa and with the backdrop of the bright blue ocean.  A lot of the trails on the western and North Shore of Oahu do not have much shade or water so head out early to beat the sun.  Google Maps link here
 
15.  Do the Ehukai Pillbox Hike
This hike is said to have one of the best views on the island. Although it can get slippery if it rains this is a relatively easy hike if you are in decent shape. There are ropes available for areas that can get difficult to maneuver if wet. Be sure to get there early or later in the early evening to avoid the crowds. While doing the Ehukai Pillbox hike is one of the best things to do on the North Shore, it isn't as kid-friendly as the trails in the nearby Waimea Valley, so be wise hiking it with kiddos.  Google Maps link here
16.  Hike the Waimea Valley Botanical Garden
Even though the Waimea Valley is a gorgeous natural beauty, it also is a botanical garden with native plants and displays from the visitor center all the way up to Waimea Falls.
Check out our article about the best non-beach activities on Oahu.
It's fairly easy to hike and is mostly paved. There are even shuttles guests can take advantage of to get up to the main falls area. This is an amazing place to see rainbow eucalyptus, cannonball trees, coffee trees and more.  Google Maps link here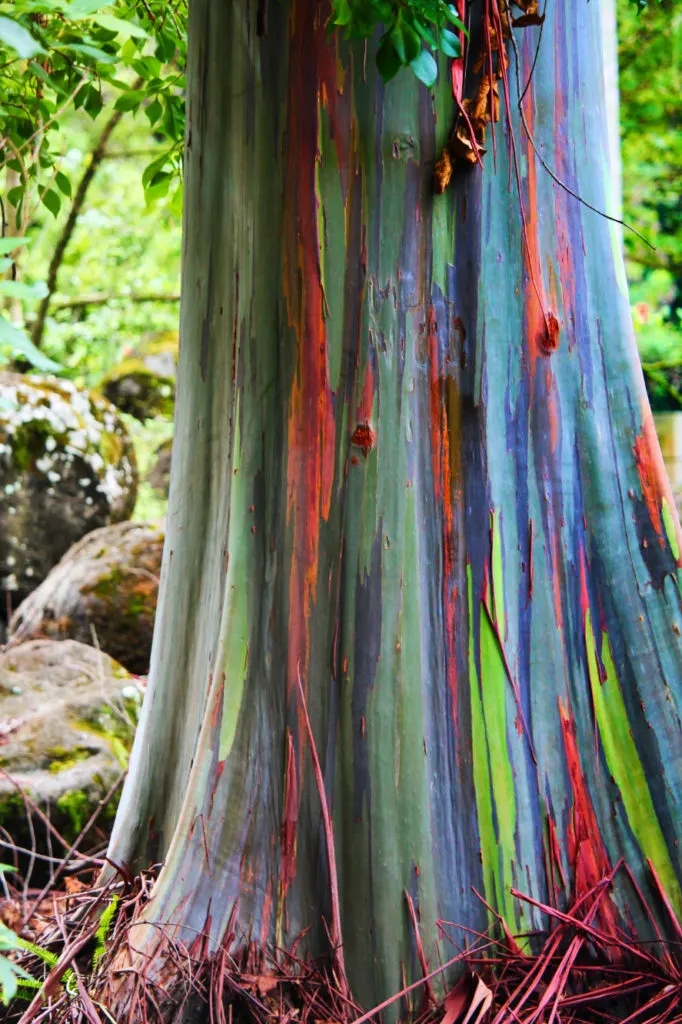 17.  Polynesian Cultural Center experience
You will need an entire day to dedicate to the Polynesian Cultural Center. You can visit the 6 different "islands": Samoa, Hawaii, Tonga, Fiji, Tahiti, and Aotearoa. If you are traveling with kids this is the perfect thing to do to get them excited about learning and understanding the varied Polynesian cultures represented in the Hawaiian Islands. There are activities available for everyone in the family.  
Tip: the Polynesian Center is closed on Sundays, plan accordingly.  
18.  Visit Pu'u O Mahaka State Monument (Hill of Escape)
We stumbled onto Pu'u O Mahaka State Monument (Hill of Escape) historic site by accident. We were driving towards Kuilima Cove from Shark's Cove when I got scared of the larger hill and blind curves. There was a sign for an entrance that I thought I could use to turn around. After going straight for almost a mile we ended up at this amazing historical sight. This site is believed to be the epicenter of the social, political, and religious system of Waimea Valley in the 1600s. Walk the trail for a lookout with a breathtaking view overlooking Waimea Bay and Waimea Valley.
 
19.  Enjoy an Aloha Island Tour
We used Groupon to book the Aloha Circle Island Adventure and it didn't disappoint. From the time we were picked up in Waikiki (after departing our North Shore hotel), it was nonstop fun. We enjoyed taro donuts while exploring and learning about Oahu. We cannot recommend this tour enough for anyone looking to see the hot spots in Oahu and learn more about the island from a local. Book a full circle tour out of Honolulu here
Tip: Call and ask to be scheduled with "Uncle Tony". He is the true reflection of the Hawaiian culture and makes you feel like ohana. During our tour, he made a few extra stops and gave us a lot of interesting information about how Oahu came to be. He even held and played with our little one so we could eat.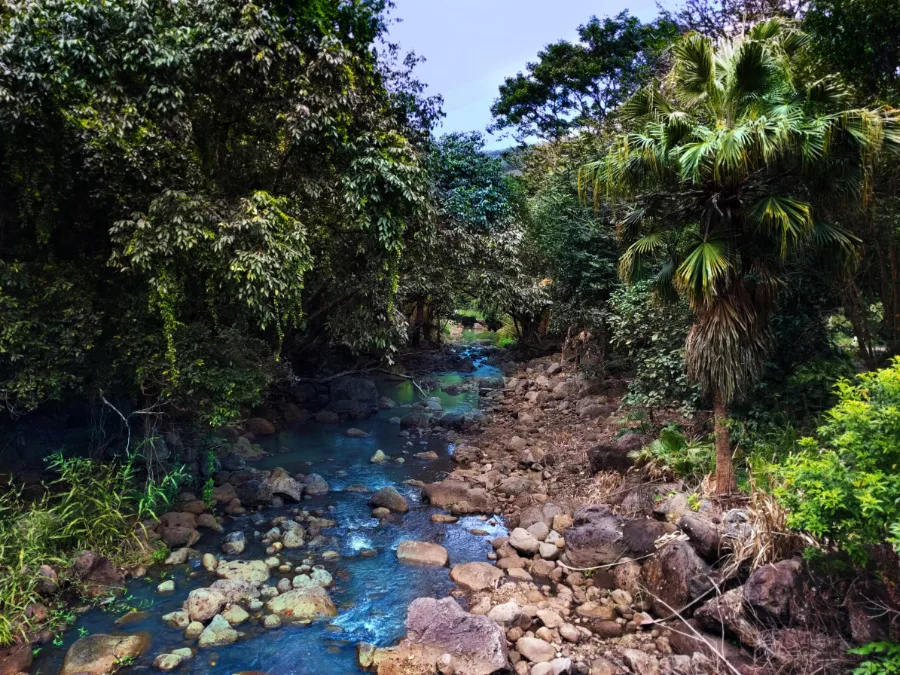 20.  Eat the best of Oahu 
Check out our full article on the best food of Oahu for a bucket list of deliciousness. In the meantime, here are the top two MUST-EATS on the North Shore. Finding good food is for sure one of the best things to do on the North Shore.
North Shore Tacos in Pupukea – I love seafood and this place did not disappoint. We had the best fish tacos ever.  
Giovanni's Shrimp Truck in Haleiwa– If you are looking for some of the best garlic shrimp on the island there is no doubt that Giovanni's Shrimp Truck is at the top of the list. The original location is in the North Shore but there are other locations throughout Oahu. You will need to arrive early because there is always a line for their amazing shrimp. I strongly recommend the garlic shrimp plate with extra garlic sauce on the rice. You can thank me later.
Haleiwa Bowls in Haleiwa- If you are looking for a sweet treat look no further than Haleiwa Bowls. They are plastic-free, and all their products made from plants and 100% compostable. You can not only get a great treat but help the environment at the same time.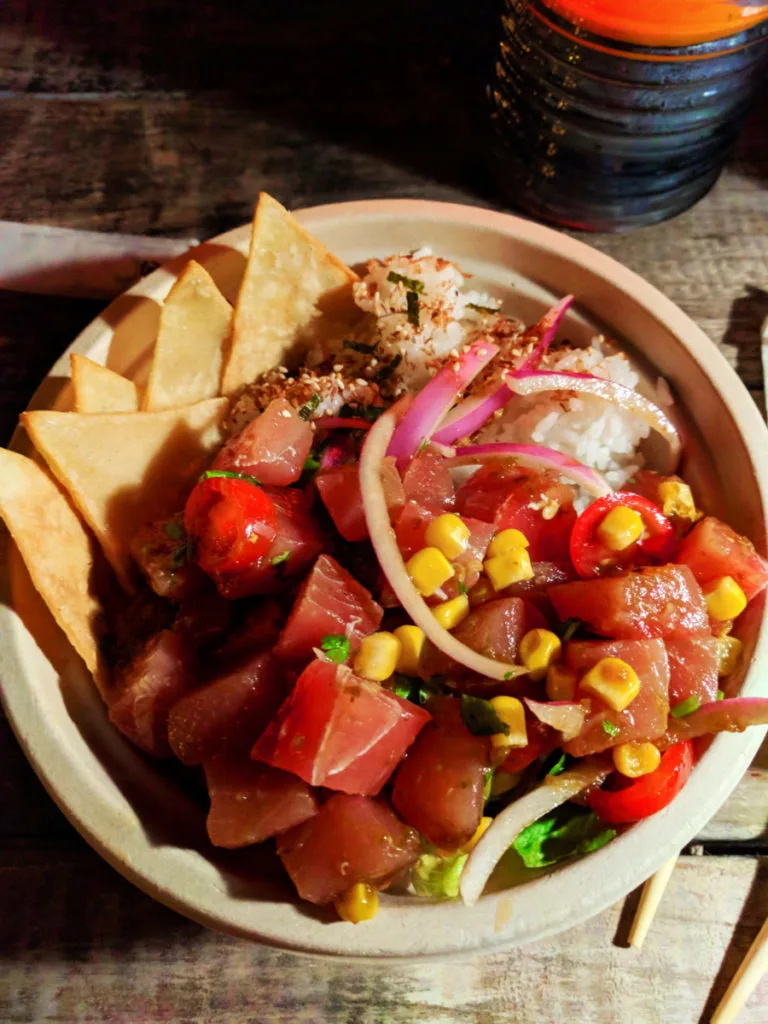 21.  Dig into Hawaiian Shave Ice
Matsumoto Shave Ice – If you ask anyone on the island where the best shave ice is, I can almost guarantee they will say, Matsumoto. Matsumoto Shave Ice has been a staple in the community for over 50 years with its homemade syrup and a vast selection of flavors. You want to get there early because the lines can get long quick.  Google Maps link here
Aoki's Hawaiian Shave Ice – If you do not want to wait in the long line for Matsumoto's try Aoki's located just across the street. We did not try this shave ice but have heard it does come in a close second in taste and has a lot of flavors to choose from. 
Tip: get a scoop of vanilla ice cream at the bottom of your shave it, it will give you a whole new experience.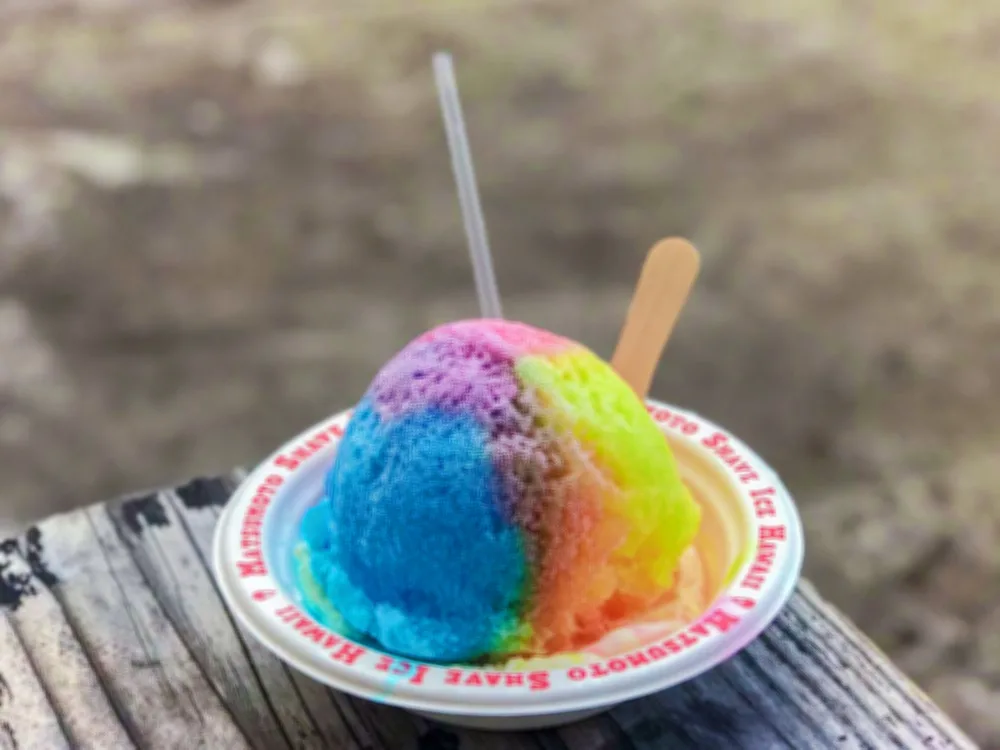 Wow!  That's a lot to conquer, but for sure these are the best things to do on the North Shore. Whether you choose to be based out of Honolulu, Ko Olina, Waimanolo or actually stay on the North Shore, you'll have an incredible time.  If you have any questions about any of the activities or need deeper specifics, don't hesitate to reach out to either 2TravelDads or ItzAFamilyThing. Both of our families love Oahu for vacation and would love to help YOU!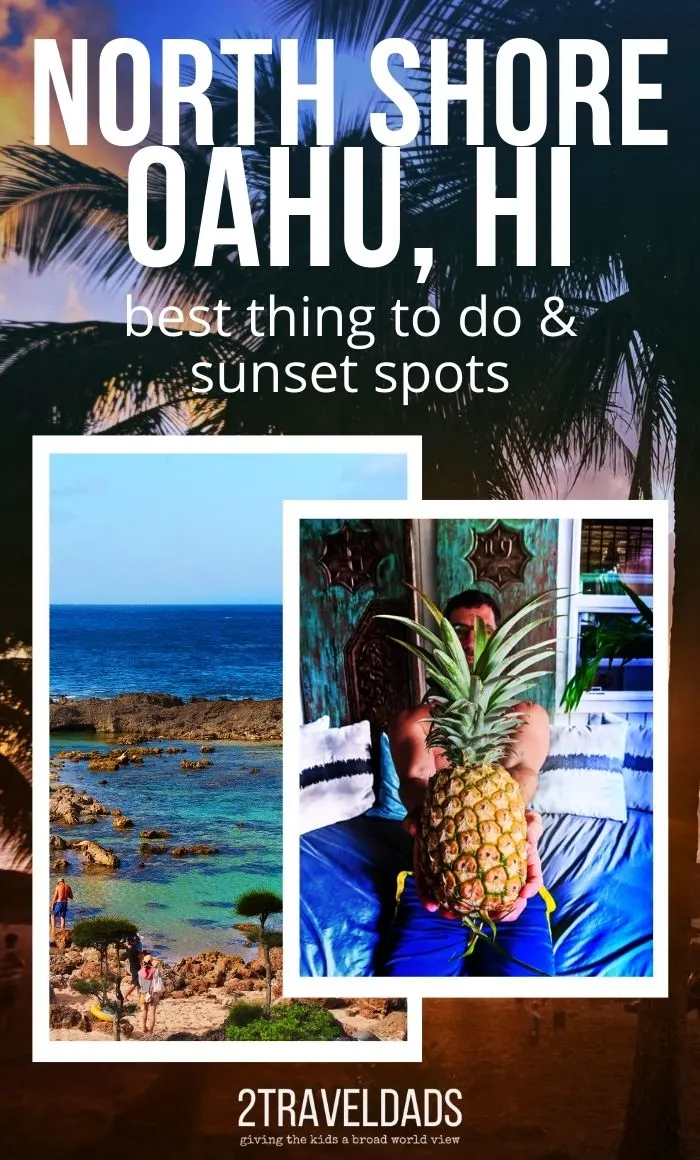 Where to stay on the North Shore
There are a variety of option around the island of Oahu that provide everything from budget to 5-star accommodations. We're offering two great ways to stay on the North Shore on either budget. Please note, there aren't a ton of hotels on the North Shore, so options are limited and most people will enjoy things to do on the North Shore as day trips from Honolulu or Ko Olina.
Turtle Bay Resort: highly recommended
If you are looking for a 5- star experience, we recommend Turtle Bay Resort. This North Shore resort has everything you need to enjoy a perfect family vacation. Turtle Bay Resort is located next to Kuilima Cove (see below) and has everything you need for the perfect vacation. You cannot beat the secluded location away from the hustle and bustle and take in the scenic surroundings. Staying here was a Hawaiian dream come true.   
Turtle Bay Resort is very accommodating for families, which is extremely important for us traveling with a baby. We were glad the resort provided a crib for our son so we could enjoy a peaceful night's sleep without him in the middle. We slept through the night like rocks in the most comfortable bed I have even slept in. While it's sad to see our time at the resort end, we always look forward to "local living."  
Private North Shore rentals to consider
When we travel, we like to be "local tourist", so we usually opt to stay in an AirBNB. This allows us to become more immersed in the culture. We go to the grocery store to find groceries to cook local dishes (sometimes it works out well, sometimes it does not). We talk to locals and find the best "hidden gems", away from the crowds.
Like with anywhere, be sure that if you choose to use AirBNB or other vacation rentals, that your North Shore selection is being run in the original style of AirBNB where it's not displacing anyone. Private vacation rentals around the globe have had a major impact on locals' ability to have affordable housing. When looking for a vacation rental on the North Shore, confirm the details of the accommodation type and double check to ensure that the owner isn't running multiple listings… because that's a tell-tale sign they are contributing to a housing crisis for tourism profit.  
See our article on Low Impact Tourism for more details.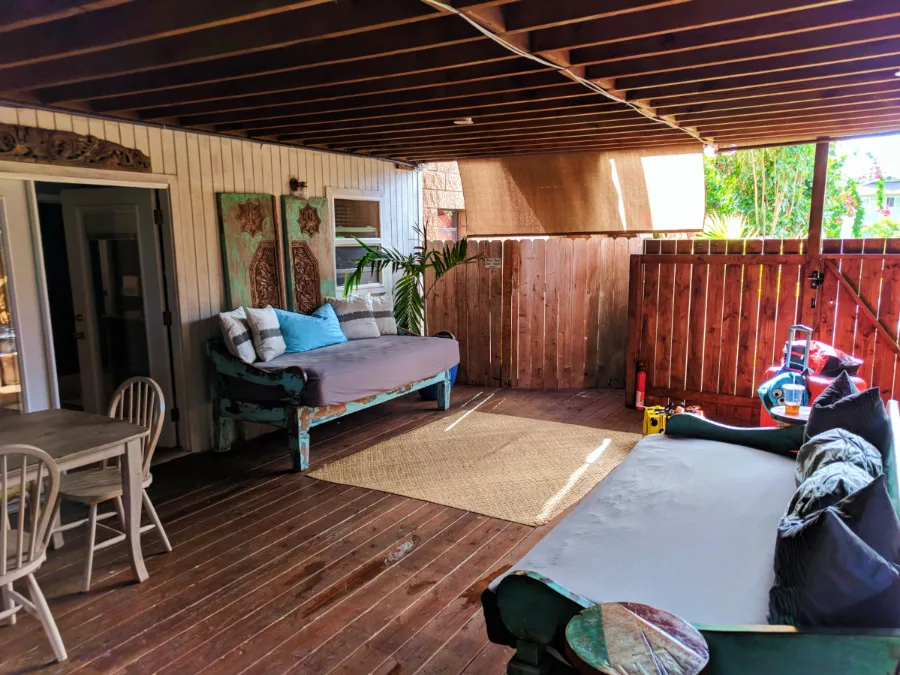 Why avoid staying in Honolulu?
When looking for lodging we wanted to avoid Waikiki, the main tourist area in Oahu. It has parking and traffic to prove its popularity. Although it is a fun place to explore for a day or two, the real fun is all over the island. The most important thing was parking, we did not want to spend a lot of money for parking; we would rather use the money to eat. If you plan on visiting Oahu, always keep in mind, where will you park?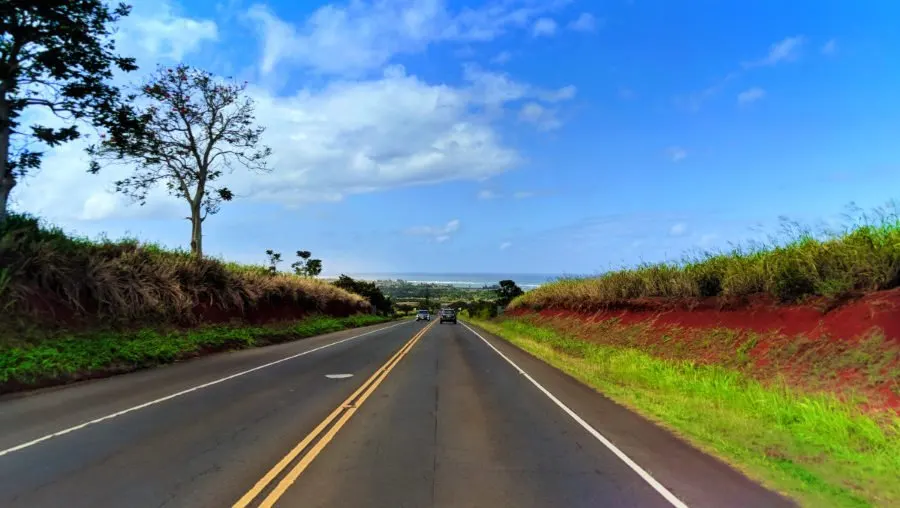 And feel free to pin this for your own planning to visit the North Shore!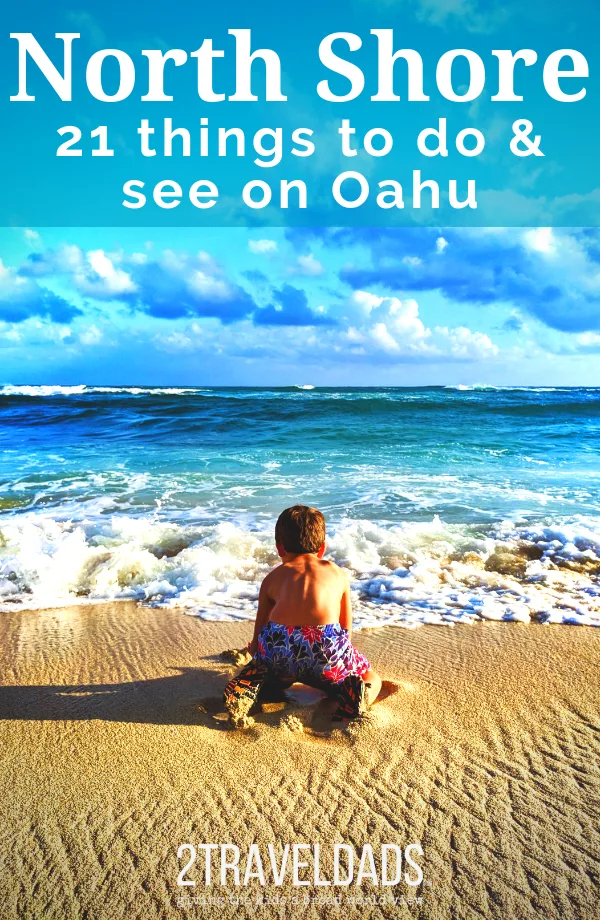 21 of the best things to do on the North Shore. It's your Oahu bucket list of activities, best beaches on the North Shore and places to have an awesome Hawaii vacation.