Once upon a time in 1872, in a faraway place called Washington, DC, there lived a mediocre looking fellow named Ulysses S Grant: the President of the United States.  At this time and a bit before, there was a group of people that had explored the Yellowstone area of Wyoming and convinced congress and the president that the area needed to be protected and also made accessible to the American people.  With that (and a whole lot more work) Yellowstone became the first national park in the world. Following the creation of a national park in the United States, other countries followed suit and started to set aside lands as such too, Australia being the first with Royal National Park.
As Yellowstone National Park grew in popularity and its importance became clearer, more and more public lands were set aside as parks, monuments, seashores and more.  Today, there are 63 National Parks in the United States and its territories, with 423 sites managed by the National Park Service.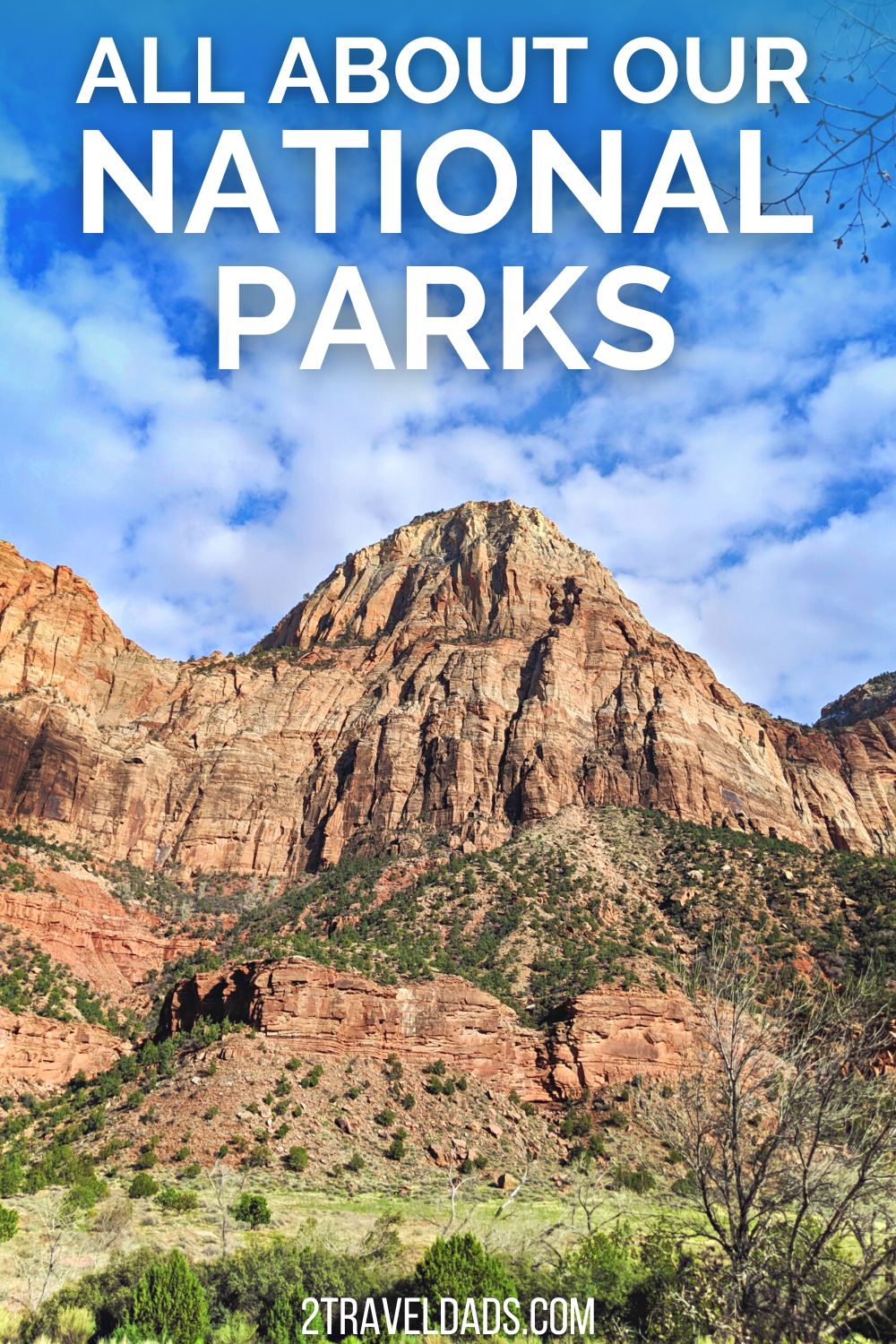 Why are National Parks Important?
The earth is ours to protect and enjoy; the National Park Service (NPS) manages and protects super special places.  Because of the NPS, we get to enjoy many places just as they've been for thousands of years (or with minimal human impact). 
Enjoyment.  That sounds selfish.  It's not.  When we talk about enjoying a National Park, we're talking about seeing our kids in nature, being awed by wildlife all around them.  We're talking about teaching our kids to be stewards of the land and to understand its importance.  We're also talking about getting away from city life and bringing some calm back into our worlds.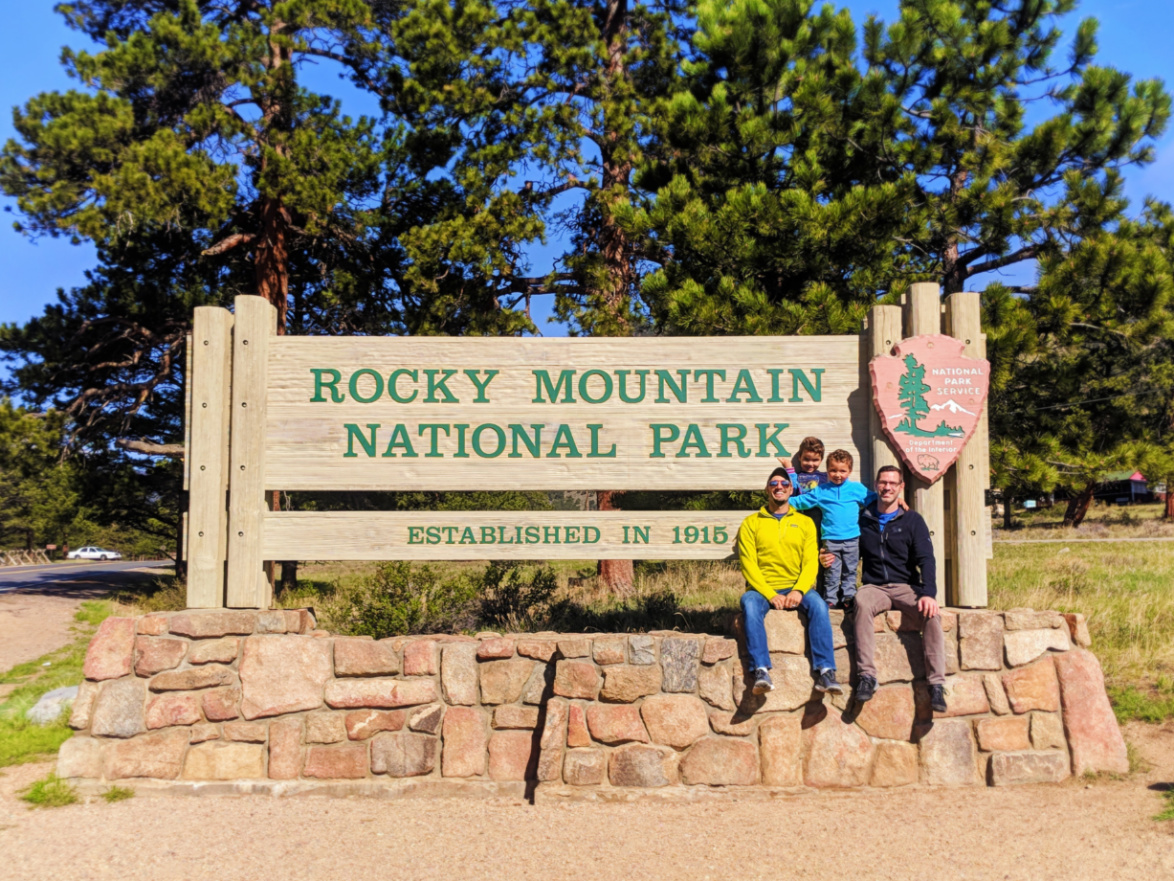 What's the Difference Between National Parks, Monuments and Refuges?
There are several things that differentiate National Park, National Monuments, National Preserves and National Wildlife Refuges. One of the best descriptions of the difference between a National Park and either a Preserve or a Refuge is that a "park" is for people and the others are for wildlife/nature. And then Monuments serve to memorialize, whether that be an event, a person or snapshot of time.
An example of how these each are different can be seen in Florida. We've got Everglades National Park directly next to Big Cypress National Preserve. Everglades has several visitor centers and activities/programs for visitors. There are National Park Authorized Concessioners to operate tours (boats, airboats, kayaking, tram tours…) to help visitors experience the Park and its unique nature. At Big Cypress NPS across the highway, it's mostly protected lands that are inaccessible to humans for the most part, with only limited spots to explore. Also, the Preserve overlaps with the Florida Panther Reserve and several state parks.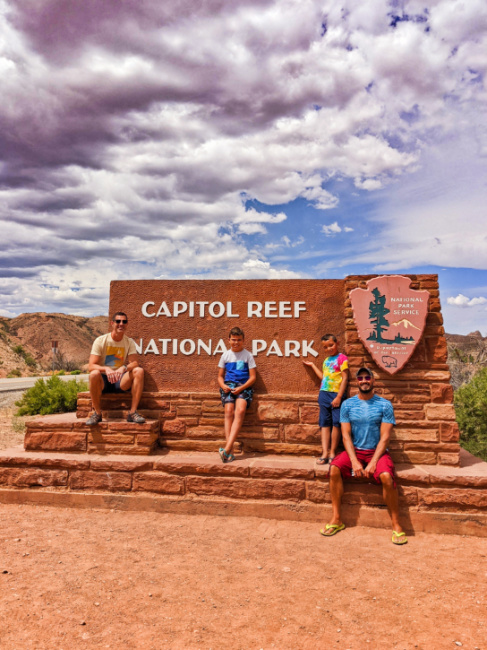 Types of National Park Service Sites
Yes, I know you're thinking that you've seen more than just these designations when it comes to National Park sites. There are actually many different types:
National Park
National Monument
National Preserve
National Historic Site
National Battlefield
National Seashore
National Lakeshore
National Recreation Area
National Memorial
National Historical Park
National Parkway and more
Each of these designations means the preserved area offers a different experience and carries a different significance, either natural or historic. While not every National Park Site offers endless hiking and fun, each holds an element unique to itself and worth exploring.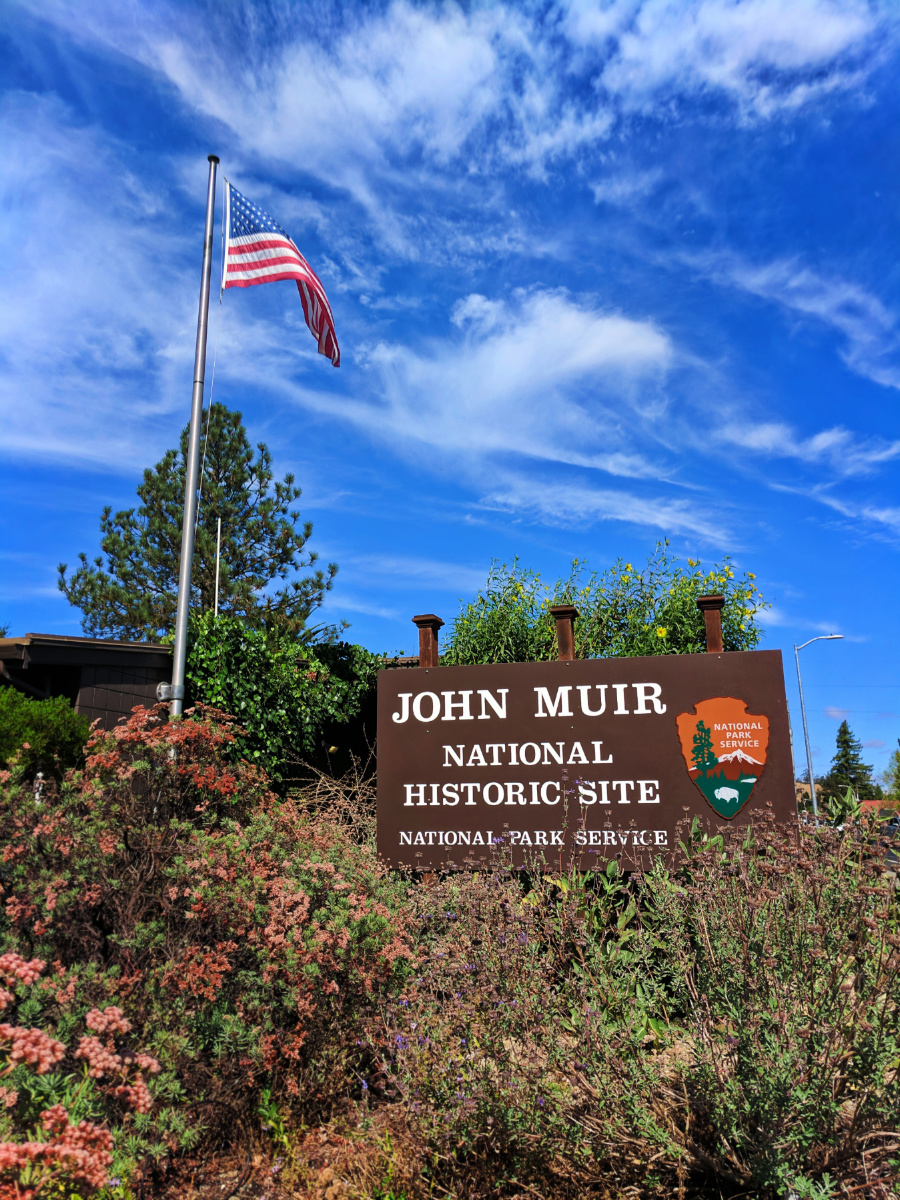 Ways to Enjoy National Parks
While many National Parks are located at least an hour or two from a major city, there are several that are good for day trips. Others require a lot of planning to even get to, and then once there you probably should stay overnight in the Park or at least nearby. There are tours into the parks leaving from major cities, giving the day-tripper access when they mightn't normally try to venture out.  The possibilities are endless when it comes to finding a way to enjoy the Parks. Here are our favorite ways to enjoy National Parks and our picks for each type of visit.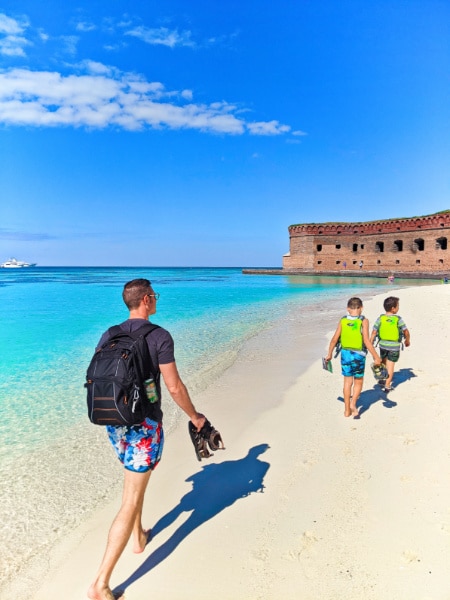 National Park Day Trips
Like I said, many National Parks are located NOT close to a major city, but there are plenty that are. And if there isn't a National Park, there's probably a National Monument or Historic Site you can visit. We enjoy all sorts of day trips, so we mix it up. Doing a day trip to a National Park is doable from the following major cities: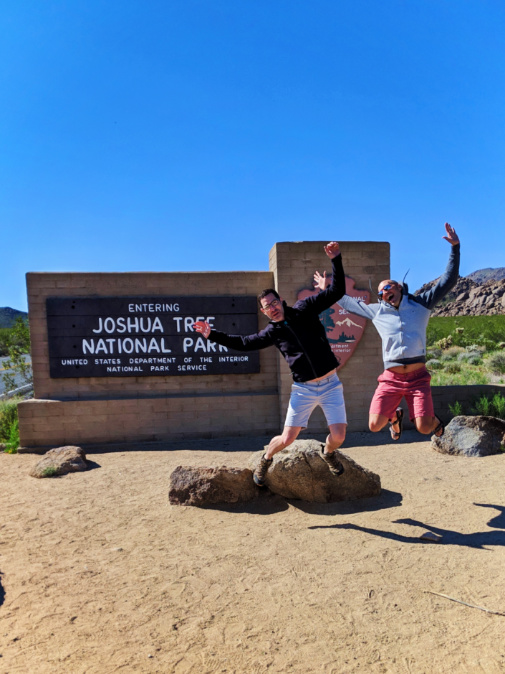 Camping in National Parks
We have found that the best way to enjoy and really understand each National Park is by camping and hiking.  Not every place manned by the NPS is a park for camping, but there are plenty that are.  Many National Parks and Monuments provide excellent hiking trails or boat tours to get you into the thick of the park. 
We've camped in Olympic NP, Mount Rainier NP, Yellowstone, Glacier, and many more. There are some very unique camping experiences in National Parks that you might not expect. In Canyonlands NP you can camp at the base of cliffs or a five minute walk to the edge of a canyon. In Dry Tortugas National Park you have to take a two hour ferry and carry all your gear and water. In Acadia National Park you'll be in the middle of towns and harbors, but still camping. Every place is so different!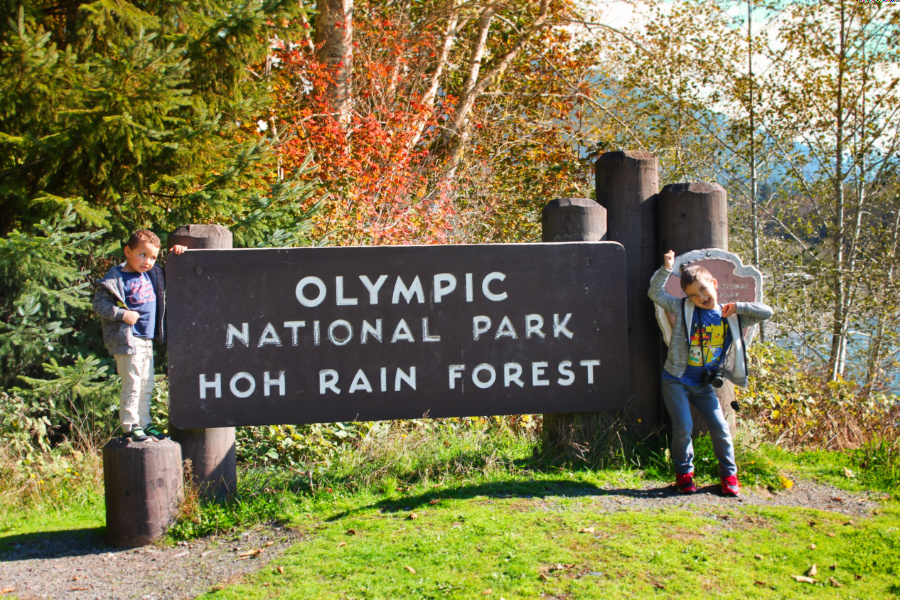 National Park Lodges to Experience
There are National Park Lodges for those that don't camp (we love the Wuksachi Lodge at Sequoia National Park). While some of the National Park lodges aren't as nice as you might expect, their rustic appeal is perfect for staying near or in a park. You can expect to pay significantly more to stay in a National Park lodge than if you stay just outside of a park, but the value may be worth it to you.
One of our favorite National Park lodges we've gotten to stay at is the Oregon Caves Chateau. This unique lodge is a log cabin style castle in the woods at the mouth of the cave. It's remarkable and so very vintage. Others, like the Tenaya Lodge at Yosemite or East Glacier Hotel, are not within the bounds of the park but offer a woodsy experience still.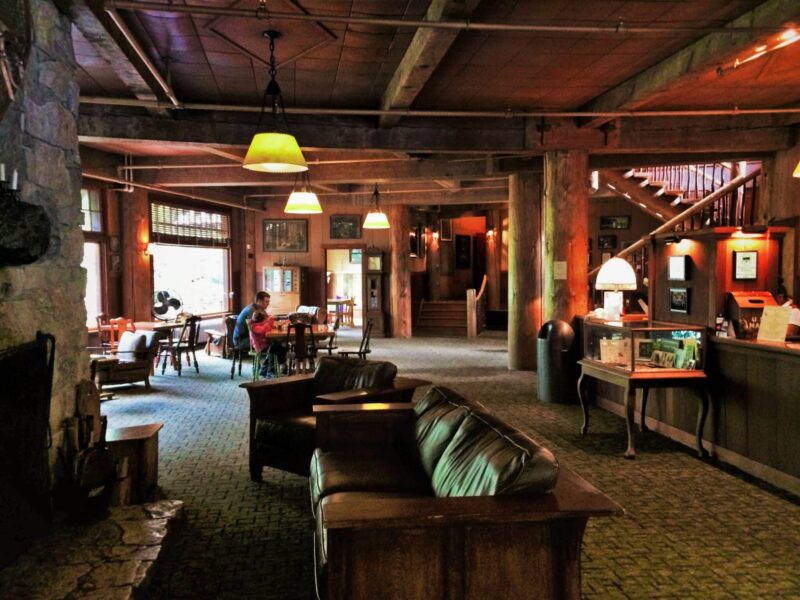 Our Favorite National Parks
It's a difficult task when somebody asked what the most amazing sight we've seen is, or where the most beautiful sunset happens.  It's the same with a favorite National Park.  For me it's Denali NP in Alaska.  For Chris, it's Glacier NP in Montana.  For the kids, well, Olympic National Park is close to us…and it has beaches.
Below is our list of top ten Parks/NPS sites and why we enjoy each.
Yellowstone National Park
The wildlife and geothermal activity cannot be compared to anything.  You're immersed in herds or bison and elk.  You watch the earth spew boiling water 100 feet into the air.  The canyons, valleys and lakes are unlike any other.  It's amazing.  Take a look at our recommendations for geysers, wildlife, picnics and camping tips. Yellowstone National Park Guide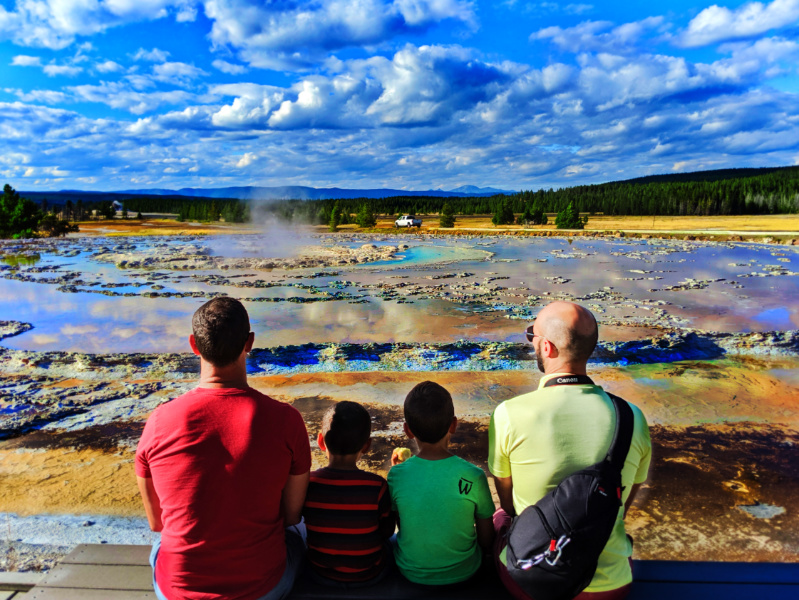 Glacier National Park
A story to explain:  we were hiking in Swiftcurrent Pass once and had to decide if we wanted to walk towards a bighorn sheep ram that was on our trail, stay put as a mother bear and two cubs came closer, or run down the trail towards two bull moose.  Such a decision and wildlife safety can be tricky.  It really brought out the survivalists in us. We gotten to take the kids there several times and have had wonderful experiences…even though one time we were trapped in one portion of the park due to fires.  We have some great stories and tips. Glacier National Park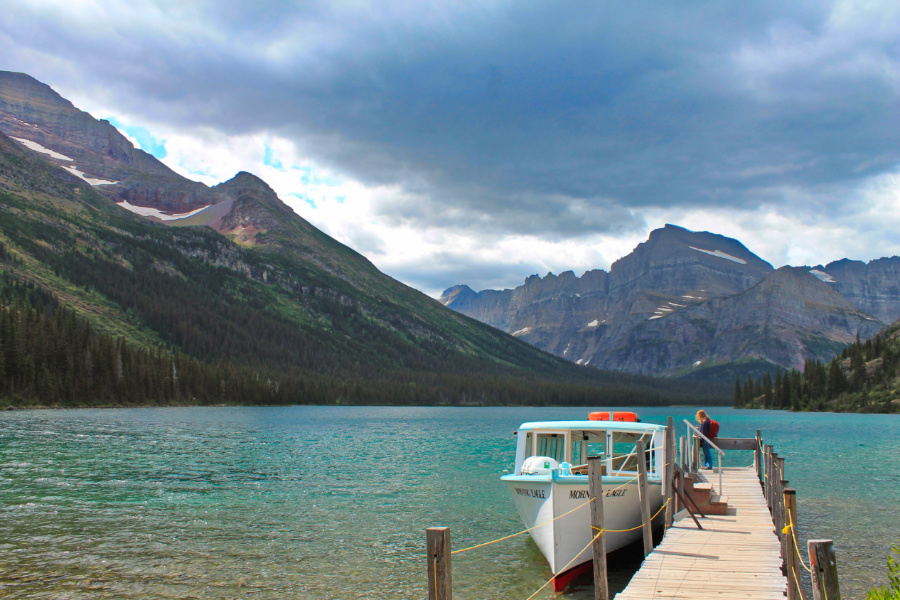 Zion National Park
Until you've been walking along the canyon floor and been caught in a momentary rainstorm and then seen hundreds of pristine waterfalls appear out of nowhere, you can't understand.  We've been to each of the sections of the park and absolutely love it! Zion National Park guide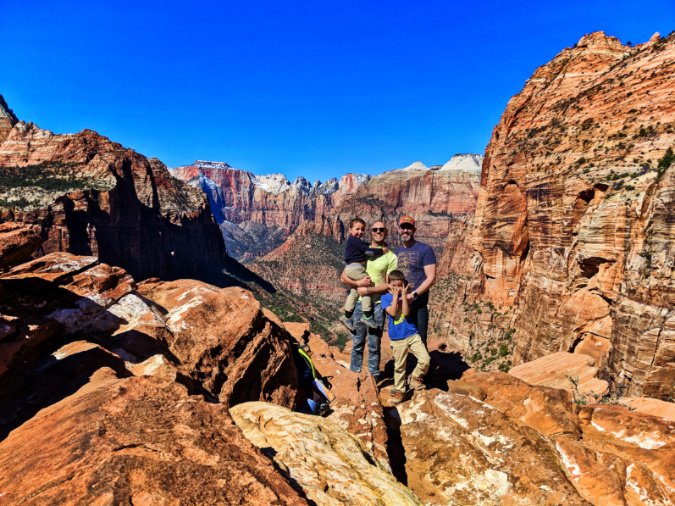 Denali National Park
I've gotten to see the tundra come alive, bloom, turn red and then get covered in snow all in a few months.  I've seen fox families playing in a river bed while a herd of caribou meanders by.  I've seen a lynx running through the snow ten feet from me.  It's all too much to believe until you're there. And I lost my memory card with my Denali photos.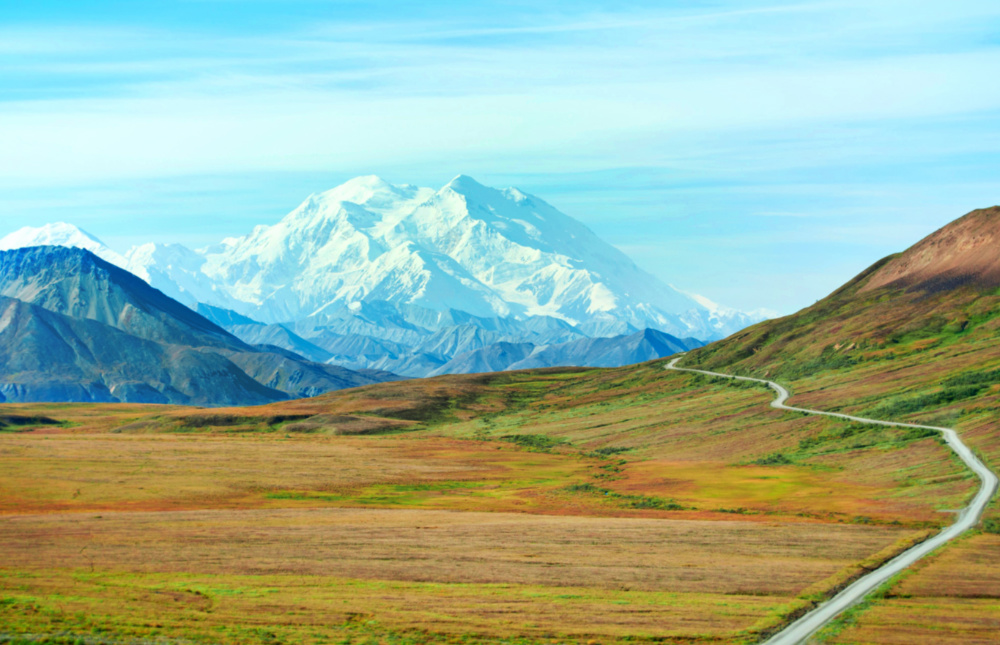 Kenai Fjords National Park
Have you ever been looking off in the distance when a humpback whale just jumped out of the water and disappeared?  Have you made eye contact with a family of dolphins as they play next to your boat?  Watched a glacier calve off into the sea?  That's what happens here. You explore Kenai Fjords National Park from Seward, AK. You'll love it.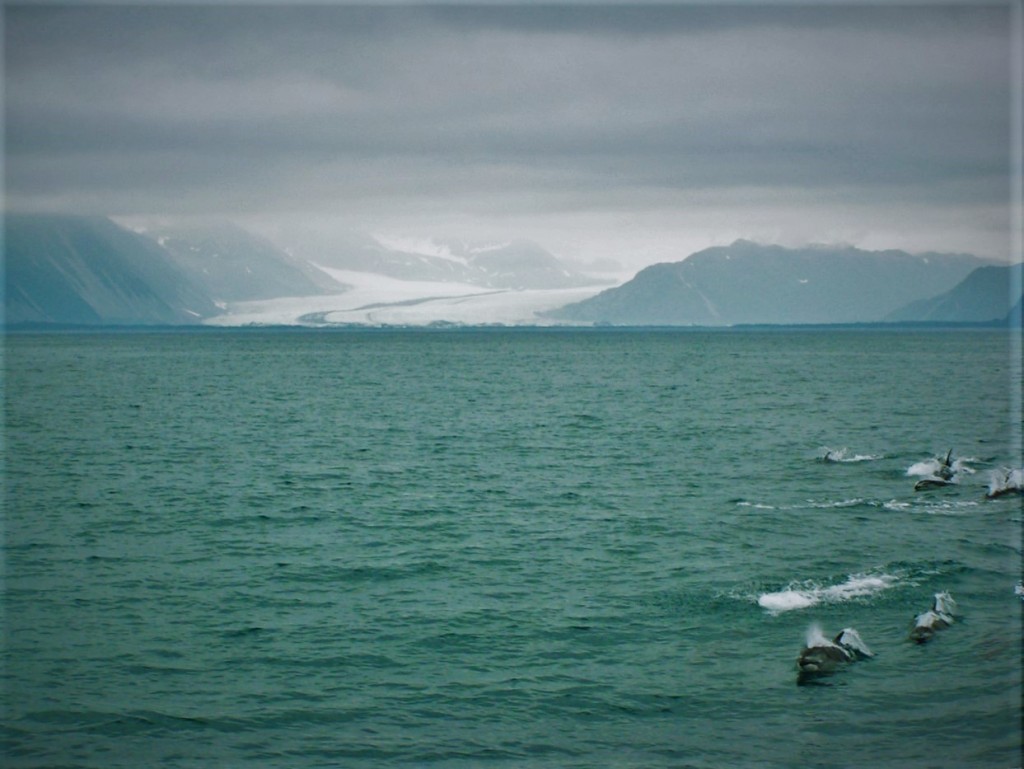 Olympic National Park
One day you're hiking on top of the world, looking all of the way to Canada across the Strait of Juan de Fuca.  The next day you're relaxing on the beach, lying against ancient driftwood.  And then you spend a day strolling through the rainforest, looking for gnomes around every corner.  It's so diverse. Olympic National Park guide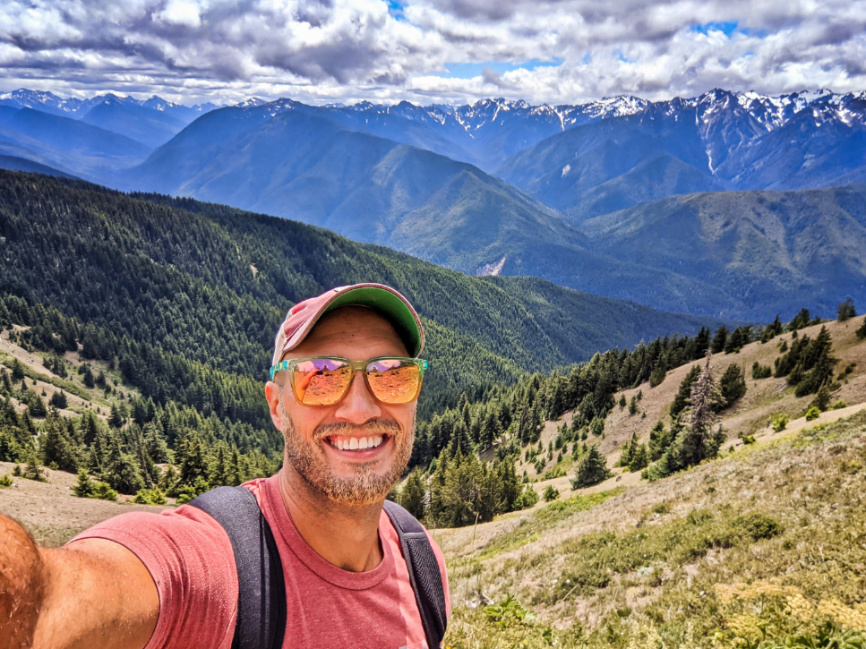 Yosemite National Park
Ansel Adams captured so many breathtaking photographs of Yosemite.  In person, the sights are the same, untouched.  The rock walls, waterfalls and wildlife all show pristine beauty is… and then you leave and compare your daily view to it… you shouldn't do that. Even Yosemite Country just outside the National Park is amazing and so much fun. Yosemite National Park guide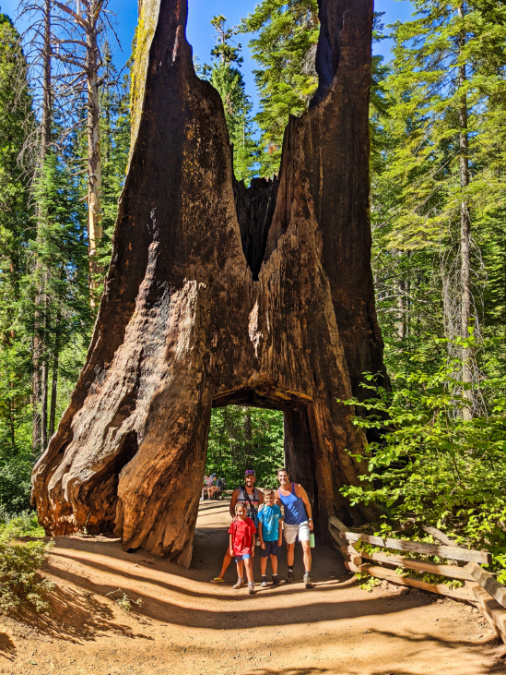 The National Mall
In general you may not FEEL patriotic on a daily basis.  Being in the nation's capitol and seeing the Washington Monument, the Capitol Building (Congress) and the many memorials really does stir a sense of country and kin.  It may sound cheesy, but it's very true. The kids have enjoyed the monuments and museums that line the Mall, and no matter how many times we visit, it never gets old.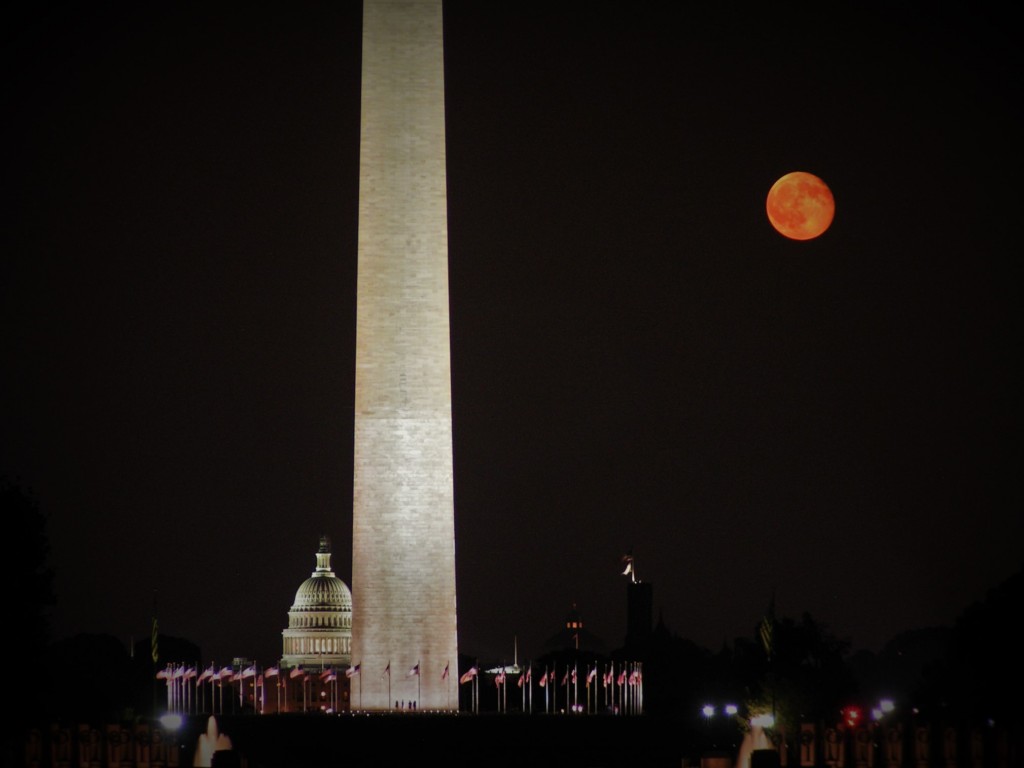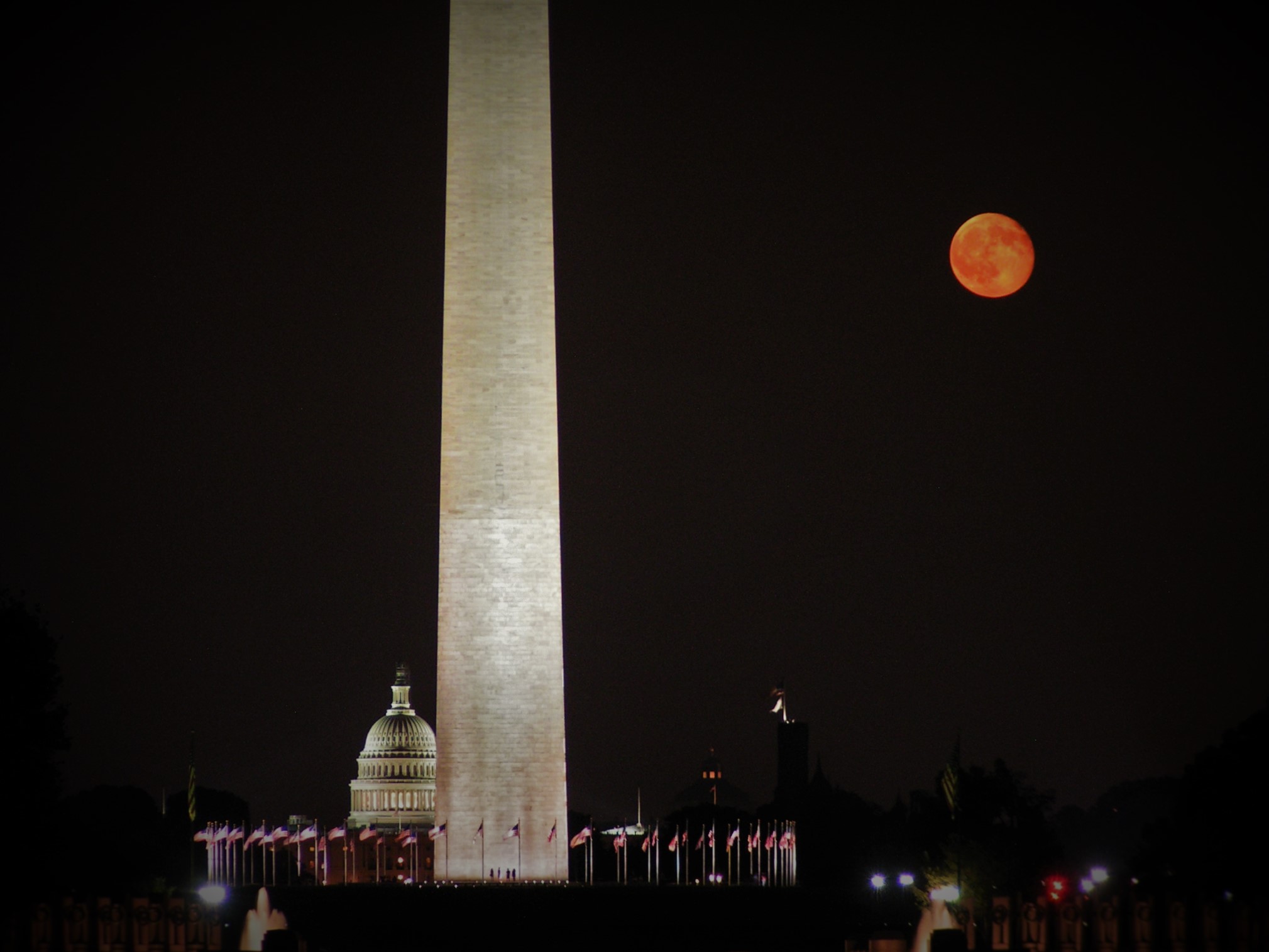 If you didn't grow up in the United States or learn our history, you might not know who MLK was.  Every city has a Martin Luther King Jr boulevard or something, and it's because of the work he did and the symbol he became.  Visiting this site and the neighborhood he lived in really brings the Civil Rights movement alive, and if you're not facing it daily, you gain a small understanding of what's gone on and going on.
Mount Rainier National Park
Finishing our list with Mount Rainier National Park is fitting.  It's visible from at least half of Washington State and is so daunting when you're at its base.  The hiking trails and waterfalls are beautiful.  The lodges are welcoming.  The mountain is a constant reminder than we're living at the mercy of nature.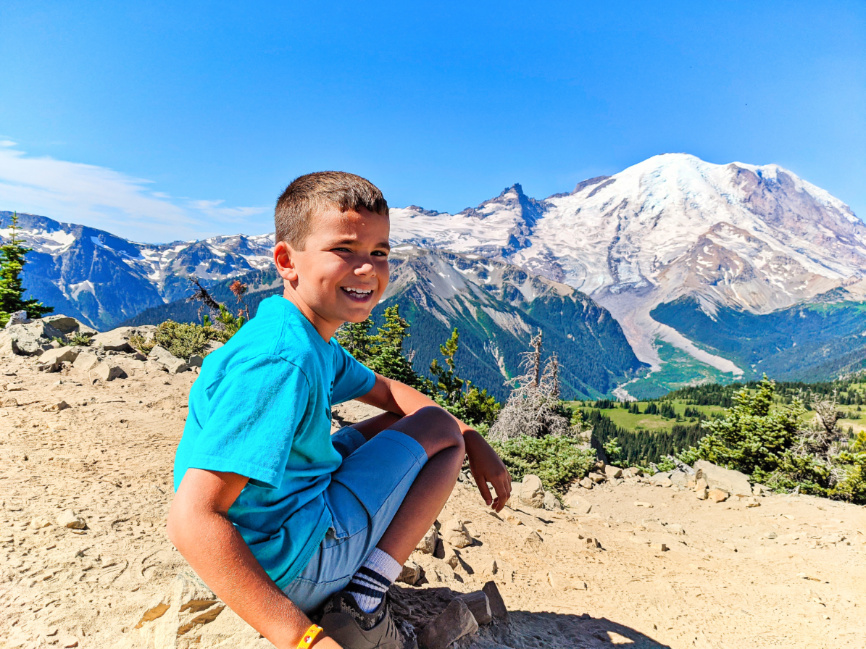 Ahh, we really do love our National Parks and they're very important to our family. We live next to Fort Matanzas National Monument and about 15 minutes from Castillo de San Marcos National Monument. We visit often and are sure to bring our guests to these historic sites too. Our parks are so special and we'll continue to write about them and visit.
If you've got a favorite park that you think should be on this list or questions, ping us and we'll be sure to answer directly or with a future post. Send us a note or leave a comment with your favorite park so we can share it!