We still haven't visited Switzerland.  It's been on our list for some time and somehow we haven't gone.  We have been to the Rockies in the USA though, and I think that's sated us.  True, the Rocky Mountains don't have the quaint villages, but they do have the beautifully jagged mountains, the pristine lakes, the Swiss-style buildings and folks in costume playing alpenhorns.  And there are small, quiet little boats.  Glacier National Park boat tours are a surprisingly wonderful way to experience the Park.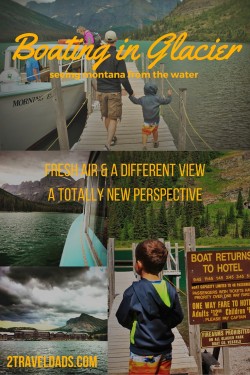 On previous trips we'd seen the boats on Swiftcurrent Lake, and down on St Mary and Lake McDonald, but I'd never given them a second thought.  "There are so many hikes to do.  Why would we go on a boat?"  Enter children and being trapped in a location.  All of the sudden there was a reason to do the boats.  Our oldest, Oliver, he loves the water.  Like, really really loves the water.  He saw the boats and was fascinated…and easily convinced us to check them out.
Glacier National Park boating
The Glacier Park Boat Co (GBPC) has been operating in Glacier National Park since 1938.  They have boats on five different lakes in the Park.  The boats are vintage and lend to the picturesque setting.  The cost is relatively low for the tours ($25+-).  There are many departures and you can choose how long you're actually gone from the dock.  There are even guided hikes you can opt for.  It's all worth it.  Check out the GPBC website for details.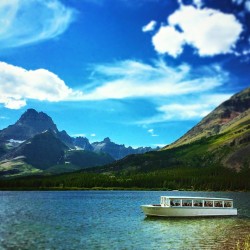 As we pondered whether or not we should spend a day doing a tour and skipping naptime, we came up with these four reasons to jump into the adventure:
The view from the water
Everything looks different from the water.  You can hike through the hills and look out from a high cliff, but it's not the same as being on the water.  We live on Puget Sound in the Seattle area and have a water view, so heading so far inland takes us out of our element.  Getting onto the lake and having the view and feel of flowing water reset us and gave us the energy to keep going.  Also, the sights around the lakes are much different than what you see from shore.  And I'll tell you:  they're breathtaking.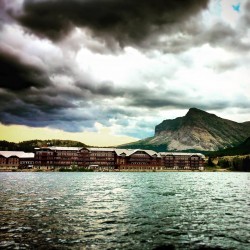 Tip:  even in bad weather, the view from the water is great.  Water reflects light and gives you that extra dose of sunshine that you just might need.  Also, clouds reflecting off the lake are truly a sight, especially with how quickly they change in the mountains.
Where do Glacier Park boat tours go?
In the Many Glacier area there are actually many lakes too.  Many.  The GPBC tour here takes you across two of them:  Swiftcurrent and Josephine.  True, you can hike to and along both, but the boat tour speeds up that process and if you've got kids, makes your day a whole lot easier.  We mentioned in our post about hiking at Many Glacier that the Josephine/Grinnell Lake trail can be done with a stroller.  It's true.  Being accessible with a stroller is a godsend when you've got a little one that can't walk on their own.  The boat crew is happy to help with getting on/off the boat and will make sure you're okay along the hike, if you choose to go.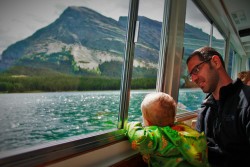 Tip:  go on the guided hike.  If you've got kids then you know that there are never ending questions, especially when you're in a totally new environment.  The guided hikes provide lots of simple information about the area, history, plants and wildlife.  Take advantage of this.  Our guide was incredible, flowing with knowledge and she took the time to connect with the kids.

Change of pace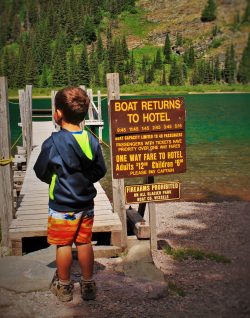 When you've been traveling, whether on the road constantly or backpacking through the mountains, you sometimes just need to sit, but then you feel like you're wasting time.  Here's your solution.  Hop on a boat tour, relax, explore, relax, hike, relax, go about your trip.
Tip:  if you're tired and need to reboot, a trip on the water does just that.  You are forced to relax for at least a short while and you aren't wasting time.  This is great, but don't lose track of time, as boat tours stop around 5:00 pm and you don't want to be stuck far out and unprepared.
Be a tourist
So many travelers these days want to distance themselves from being a "tourist".  Tourist.  Such a dirty word.  You know, it's not bad to be a tourist as long as you're doing it responsibly.  You can take a few minutes to sit in a lodge you're not a guest at.  You can enjoy looking at taxidermy that's 100+ years old.  You can go on a boat tour…like a tourist.  There's no shame in doing an activity that tourists do, as long as it's responsible and respectful.
Tip:  doing a touristy thing, such as a guided hike, is a great way to learn and connect with other travelers.  If you're backpacking through Europe you meet travelers by necessity.  Touring in the US, where we aren't so open/friendly, you can meet other adventurers by joining a tour for a short time.  Example:  after two weeks on the road and being the only gay family that we saw, we actually started talking to some folks and learned that they were a couple from our home city, Seattle.  It was a nice moment of connection.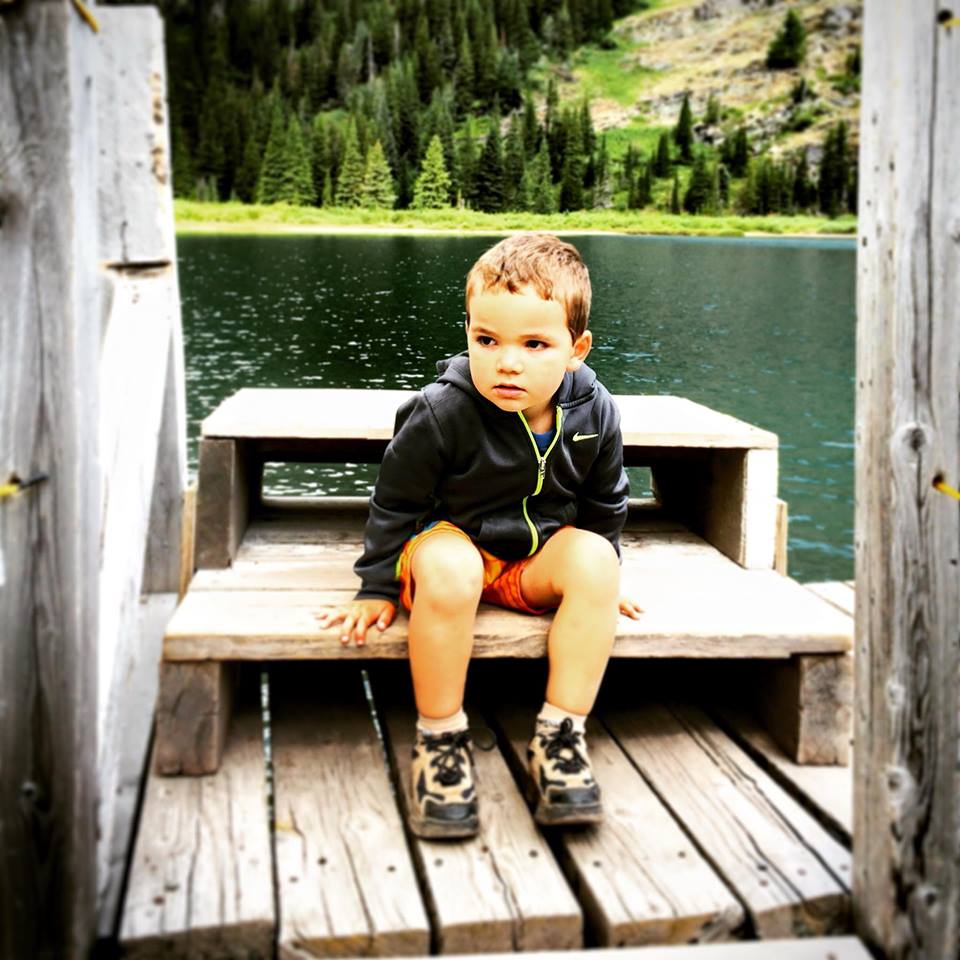 As you can see, doing a boat tour in Glacier National Park is worth the time and cost; so many reasons to do it.  And the Glacier Park Boat Co does a great job of guiding and being stewards of the land.  Where else do you recommend getting out on the water for a new experience?