Following the shocking election of Donald Trump in the United States, our minds have been spinning out of control of what to do to ensure progress doesn't slip backwards.  We cannot relocate our lives and run away from this.  We can't secede from the Union (or can we?) and we can't just sit at home moping about so many of our countrymen showing their true colors.  But we can start today on making the future better and brighter for progressive events that are yet to come.  How?  By voting with your dollars, and travel dollars more specifically.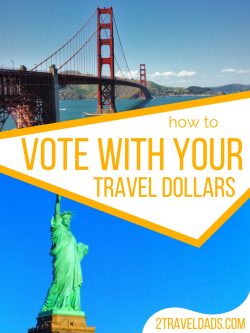 We love to travel within the USA and we love showing our kids this amazing country.  True, we've faced opposition as a family, either from internet trolls or innkeepers that don't want us there, but we keep on traveling.  Voting with your dollars is not a new concept, but it's not something everybody thinks about.  Here are some ways that you can spend the next few seasons or years voting with your dollars and supporting the states that are trying to drive our country forward.  Oh, and America is already great, so this is just one more way to keep that and work on fixing what's broken.
Vote with your dollars in Blue States
If you're not familiar with election maps and how votes are shown, in the USA it's broken down with Blue representing democrats (liberal America, progressive) and Red representing republicans (conservative America, states with very visible historic/present racial/class/LGBT issues).  So, the Blue states are ones that elect a lot of officials who support social programs, human rights for all (positive immigration practices, marriage equality, gender pay gap…), and overall are people focused.  The Red states tend to elect officials with an specific view of family values, who favor economic development over environmental protections, and who believe that the America of yesteryear was stronger and better for our citizens than the current state.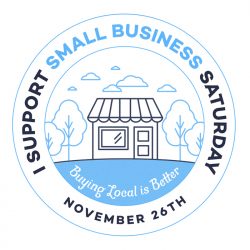 Tip:  something you can do any time to vote with your dollars is by supporting small businesses, while your traveling and at home.  Small Business Saturday is the last Saturday of November and it's a huge day for giving local business a boost to start the holiday season.  This concept though, it's great year-round!
But what about traveling to Red States?
We're all about going out into the world and showing people that we're a normal family and that we're just as important a part of society as the next family, and we traditionally do this in Red states like Georgia, Florida, Montana…  Well, these states have some wonderful pockets of progress and diversity, of inclusiveness and general human concern.  Go support those places!!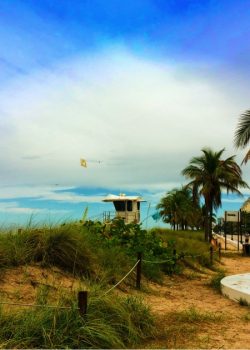 True, it's going to be more tricky to plan a trip to visit the Blue areas and add to those economies, but it's worth the effort when every visitors' pocketbook is impacting the future.
Example:  Florida went Red for Trump in the 2016 presidential race, but Orange and Hillsborough counties went Blue.  That means that visiting Orlando and doing a Disney World vacation, or experiencing Tampa Bay are both subtle ways to contribute.  Oh, and Palm Beach, Broward and Miami-Dade all ran Blue as well, FYI.
At the end of this article, you'll see a few Red state recommendations meant to point in the direction of some more progressive areas within the Red states.  If you have additional suggestions, please let us know!
How will this help?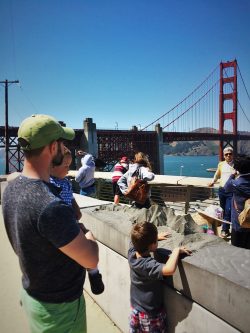 So, voting with your dollars in Blue States… What does this mean?  Well, if you don't live in one, planning your travel to visit a Blue state is where you start.  When you travel, even when you're on a budget, you're contributing to an economy that in turn will be electing officials and feeding money into the machines that run campaigns.  These campaigns are both for large scale votes such as a presidential elections as well as smaller, local issues that could be as simple as funding for school lunch programs and mass transit.  
When you're spending in Blue States, you're helping the people who make campaign contributions and who do the footwork to rock the vote for the better.  Your taxes while traveling are feeding the economies with those wonderful social programs that ensure afterschool programs happen and people can commute to work together and local healthcare options are available.
It's true that Red States and Red areas also have progressive individuals and leaders, but when it comes to the voting and making decisions as a majority, Red areas run more conservatively and in many cases vote against what liberal people like us would consider progress and moving towards equality.
Hesitation about traveling to new places
Just like with the Red States that have progressive pockets and diverse, inclusive communities, Blue States also have pockets of racial tension, exceptionally conservative voters, and places gay families might not feel welcome.  It's safe to say that most metropolitan areas are going to be welcoming to LGBT travelers and families, but if you're ever concerned or questioning, do a little research.
People tend to share their worst experiences over their best, so a good way to get a little perspective about how traveling to new places might go for you is to jump online and see what people say.  We tend to share our best travel experiences via our blog, but will sometimes share the ugly too.  Here are some good search terms that will return results from travel blogs, Trip Advisor and news sites to help you choose what destinations you're going to feel the most comfortable traveling to:
LGBT discrimination + [destination]

Gay friendly lodging + [destination]

Family friendly + LGBT + [destination]
Or if you've already picked an actual destination and want to be sure you're supporting the areas that support your values:
Voting map by color + [state or city] – doing it by state will show you the county breakdown

Gay business + [city]

Gayborhood + [city]

In this newly fired up state so many cities and towns are feeling, it's understandable to want to proceed with caution as you travel to new places.  By venturing to areas that show a history of progressive voting, inclusive businesses and neighborhoods full of like minded individuals you can feel confident and safe in voting with your travel dollars there.  Like I said, these are the areas that are contributing to political campaigns and are the homes of the citizens out there doing the footwork towards progress.  Voting with your dollars can have a huge impact for the better, both in the communities that face an uncertain future, as well as for the country as a whole.
The Blue States to explore/vote with your dollars in
The following travel suggestions are a blanket on each of the states, but you can often tell a lot about a business you might support by window stickers on their doors and the staff they have working.  Patronizing inclusive, diverse businesses is a great way to show them support and to keep up the good work.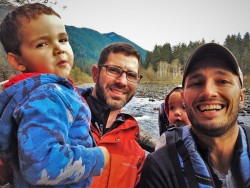 Washington – Western Washington is where we live and we feel welcome almost everywhere we go.  Jefferson County is our favorite destination to support and it's where our family is, in Port Townsend, but Seattle and to the north are also really beautiful places.  Skagit county has the Tulip Festival and Anacortes.  Island County has the San Juans and is home to our orcas…  Basically you can't go wrong in supporting the many small business of Northwestern Washington.
Oregon – The Oregon Coast is incredible, especially the northern areas.  Being close to Portland, which is a wonderfully progressive city, you can do day trips to Cannon Beach and Seaside, as well as visit Tillamook (such good cheese!).  And there are lighthouses!!  If you'd rather head east out of Portland, the Columbia River Gorge waterfall area is beautiful and ends in Hood River, which is also a great place to feel welcome as an LGBT traveler or family.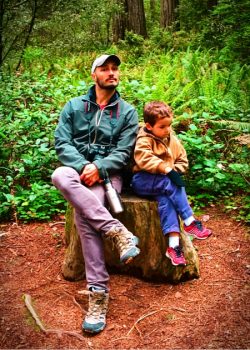 California – Again, the western part of the state is where you'll find some of the most progressive areas to support, including the San Francisco Bay Area, the Redwoods, San Diego and more.  I think it also goes without saying that gay families will feel welcome in Palm Springs, but in case you need another reason to visit PS than its inclusive community, hiking in the Aguas Calientes canyons is incredible and a one-of-a-kind experience.
Colorado – this year we fell in love with Denver and had an amazing time exploring the Museum of Nature and Science.  Kids + Dinosaurs = a solid win.  Beyond Denver, there is Rocky Mountain National Park (beautiful hiking), Idaho Springs (total old west mining town) and so much more.
Note:  El Paso County, which is south of Denver is a hotbed of conservative action groups, including Focus On the Family, which actively campaigns against LGBT rights, so travel wisely.
New Mexico – Albuquerque and Santa Fe are both found in Blue counties, so feel confident going and seeking out your red or green sauce and countless art galleries and artist centers.  When it comes to the National Parks of New Mexico, they seem to fall into Red areas, but White Sands National Monument is split between two counties, Blue to the west and Red on the east.  Organ Mountain National Recreation Area is a great option though, being close to Las Cruces and a major interstate.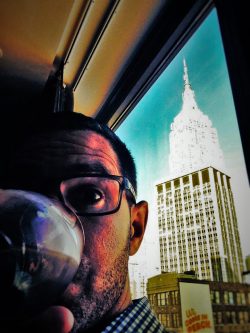 New York – it's tough to make a travel recommendation beyond NYC.  Most of New York State went red in the presidential election, but both New York City and Albany did show a strong vote towards continuing progress, so from Broadways to historical sites, you'll be set for things to do in New York.
Nevada – we'll be the first to tell you that while there is so much more to Nevada than Las Vegas, Vegas is fun and becoming more family friendly every year, but don't limit yourself to the Las Vegas strip.  Go visit Hoover Dam or Red Rock Canyon National Conservation Area.  Or visit the Reno area in the summer for Hot August Nights, an annual classic car extravaganza.  And silver country!!!  So much history and it falls in the Blue counties!
For ore ideas:  take a look at this great list of awesome things to do close to Vegas by Wandering Chacobo.  Fun things for everybody!
Hawaii – just go.  Go play at the beach, hike to waterfalls, experience Hawaiian culture and learn about the culture of Aloha.  Just go.
Minnesota – the Twin Cities are mainly to thank for the state turning Blue.  So, from the Mall of America to countless breweries, you'll find things to do.  But then to the northeast!!!  The shores of Lake Superior, the largest of the Great Lakes, went blue too.  There is a really unique lighthouse and also a beautiful National Monument area you can go visit and experience a different side of Middle America:  Split Rock Light and Grand Portage National Monument.  It's like the Eastern Seaboard in Minnesota.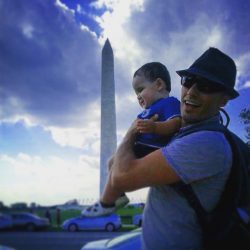 Illinois – since we're not well versed in the area, we can only truly recommend Chicago for a destination.  While there's loads to do, the first thing we would do upon visiting Chicago is head to the Art Institute of Chicago and check out one of the largest collections of amazing art in the USA, including my favorite painting:  Georges Seurat's Sunday Afternoon on Le Grande Jatte.
Maryland – an easy day trip from Washington DC, Baltimore is a very diverse city with a great mix of food, historical sites and kid friendly activities.  We've enjoyed paddle boating on the Inner Harbor and being escorted out of City Hall (FYI, you can only go in if you can present a valid Baltimore ID).  It's such a cool city.  The National Aquarium is also there, which is really cool, but it does have a dolphin exhibit, which we cannot condone.  
Tip:  Please do your research before visiting to see if their cetacean practices meet humane and scientific standards vs entertainment attractions.  We have ideas about aquariums and what we want our kids to experience when we visit them, being the National Aquarium or not.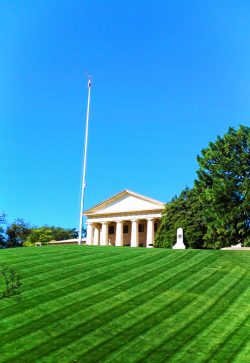 Virgina – close to Washington DC you'll find some great places to visit, particularly Loudoun county.  We had a wonderful visit here that included touring wine country and  seeing some almost forgotten places in Virginia.  Bluemont was as picturesque as you can imagine and not too far from DC for a great day trip into Virginia wine country.

Delaware – even though it's not a huge state, Delaware has a really cool way to share nature with visitors.  The Ashland Nature Center is perfect for families or bird lovers, with a butterfly house, birding activities and naturalists ready to share the wildlife of the Delaware forests and floodplanes.
Rhode Island – because there are so many HUGE homes in the Northeast, you may as well visit one of the most amazing and most historic:  the Breakers.  Newport County went Blue in the 2016 presidential elections and it's full of historic homes and sites to be explored.  Even though America is rising against Wall Street, that doesn't mean that supporting the towns that helped in Wall Street's rise more than a century ago is a bad thing.
Tip:  if you are touring mansions and gardens with kids, explain a little bit of the context of the gandeur as this is a great opportunity to talk to kids about the division of wealth in society and it'll give them a visual to understand better.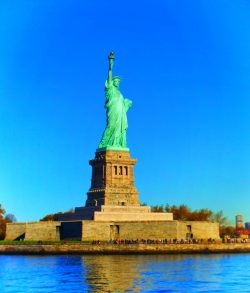 New Jersey – right across from New York City is Jersey City, which is home to Liberty State Park.  Here you can appreciate the Statue of Liberty and have a chill family day within view of NYC.  You also could visit Ellis Island, which is an intense day of historical flashback, recounting the 19th and 20th centuries' immigration stories and countless families who came to the USA for a new life.
Massachusetts – the obvious choice for LGBT travelers is Provincetown, as it's been a safe spot for gay travelers for years.  Did you know though that this is also a great spot to find some American history?  All of Massachusetts is dripping with the American Revolution, but P-Town is home to where the original Pilgrims hit the shore.  If you want to stay on the mainland, Boston will be fine for discovering arts and culture, SO MUCH HISTORY and loads of chowder.
Connecticut – the Eastern Seaboard has so many cool sights, but the two we want to recommend are Gillette Castle State Park and Mystic Seaport.  Both a great ways to dunk your family in history and see what yesteryear looked like on the Connecticut coast.  It's been years since visiting, but the memory of Mystic Seaport has stuck around.  So cool!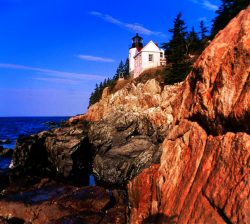 Maine – we just have to point you to the lighthouses and National Parks.  Luckily, almost the entire coast of Maine went Blue in the election.  Arcadia National Park covers two counties on the coast and offers some of the most unusual coastlines to explore, either on foot or by kayak (we love kayaking).  And lighthouses!!! OMG!!  Just go see!
Vermont – okay, there's this part of us that does love folklore and ridiculous stories… so why wouldn't we want to visit Lake Champlain?  It's the home of Champy, the cousin of the Loch Ness Monster.  Okay, and there's much more to this almost complete Blue state.  Vermont is known for its fall colors, skiing and hiking, so basically, whenever you're heading there, supporting 90% of the counties gets you both outdoors and progressive karma.
Red State travel suggestions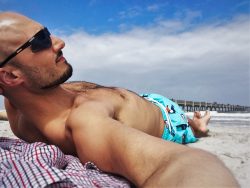 As we said previously, visiting Red states is still a viable travel option if you want to vote with your dollars, but you need to be wise about it.  Chances are, if you're an LGBT traveler you're already thinking twice about where you venture to, but for all others, these areas within the Red states are great if you're wanting to support local businesses that in turn support the liberal America we've been moving towards in recent years.
Florida – from Miami to Orlando, you'll find lots of wonderfully liberal pockets of people, ready to welcome you as a visitor, no matter where you're from.  Thank goodness the best beaches and Disney World fall into these Blue counties.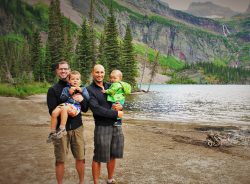 Montana – seriously, finding out that Glacier County, Montana turned blue in the 2016 presidential election made us so happy.  We've been to Glacier National Park several times and have always felt beyond welcome, both in and outside of the Park.  Also, Missoula and Gallatin counties ran blue, which is great for both supporting the U of M (which I almost went to) and West Yellowstone (which is some of the best moose watching around).
Alaska – this is a tricky state, as it functions as boroughs vs counties.  The smaller villages with greater Native populations swung to the left, but beyond that the state was so torn.  The town of Seward went Blue, which is where you leave from to visit Kenai Fjords National Park, but then Homer and Ninilchik on the Kenai Peninsula ran a solid red.  Even my former home of Cooper Landing, Alaska was split down the middle.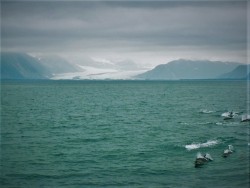 In a state like Alaska with such amazingly diverse populations, whose diversity is much different than what you may think of when talking about diversity in the lower 48, it's more difficult to choose where you're voting with your dollars.  Tourism is strong all around the state, but so are many conservative sentiments.  As you travel through Alaska, enjoy the amazing scenery and wildlife, supporting the businesses that seem to fit best with your morals.  In any state this is important to do, but in a place like Alaska with no clear path in the most visited areas, we can only be a positive force as we visit.
Utah – the only spots that clearly lean to the liberal side with active campaigning in Utah seem to be Summit and Salt Lake counties, which are home to Park City and Salt Lake City.  This is where skiers and hikers head, so follow the trail of granola and you're sure to find like-minded individuals to support.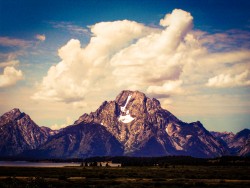 Wyoming – we were heartbroken to see only one county in Wyoming vote towards progress and conservation.  Teton County, which is shockingly beautiful and the home of Grand Teton National Park, went Blue in the 2016 presidential election.  Jackson Hole and Jenny Lake are two of the most fantastic places to experience in Wyoming beyond Yellowstone National Park, so spending some time there and giving them some encouragement is a great use of your spring and summer travels.
Tip:  if you want to visit Yellowstone National Park AND contribute to a community that stands out as a Blue area in the middle of a ton of Red, West Yellowstone is just barely within Montana and can be a great home base for experience a good portion of the National Park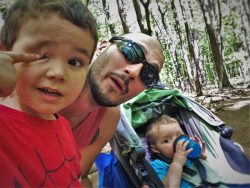 Georgia – we spend most of our time in Georgia in Paulding County, as that's where we have family, but it went red, solid red in the 2016 presidential election.  Nearby Cobb County is our second choice though and is home to Kennesaw Mountain National Battlefield Park, which we love and ALWAYS make a point to visit.  Savannah also showed its colors for moving forward, so take a few days to go explore the USA's first planned city and Tybee Island (who has a lighthouse AND its own Pride activities).
You'll need to do some research on the other states that ran Red, as voting with your dollars is such an important practice and now more than ever needs to be at the front of our minds.  We always try to put our money where our mouth is, and now hopefully with these suggestions, others can more easily do the same.
We really hope this guide is helpful and that you feel like you can go out and vote with your dollar, supporting the communities that are at the heart of political change.  We certainly will be supporting those small businesses, larger hotels and other Blue businesses, hoping to positively impact the future of the USA!