Get ready for an awesome road trip through Utah National Parks. This road trip plan hit all kinds of amazing places from Salt Lake City through the five National Parks and beyond. We've done quite a few road trips around Utah and this is by far our favorite. From the more popular parks like Arches and Zion NPs, to Canyonlands, Bryce Canyon and Capitol Reef National Parks, you'll be astounded at all the beauty.
I know what you're thinking: "Aren't the Utah National Parks really busy/crowded?" You're partially right, but we've got a plan that both shows the best of the parks AND helps you experience the less well known sides of them. Don't worry, we've got you covered!
Be sure to check out our favorite Unique Sights and Activities in Utah!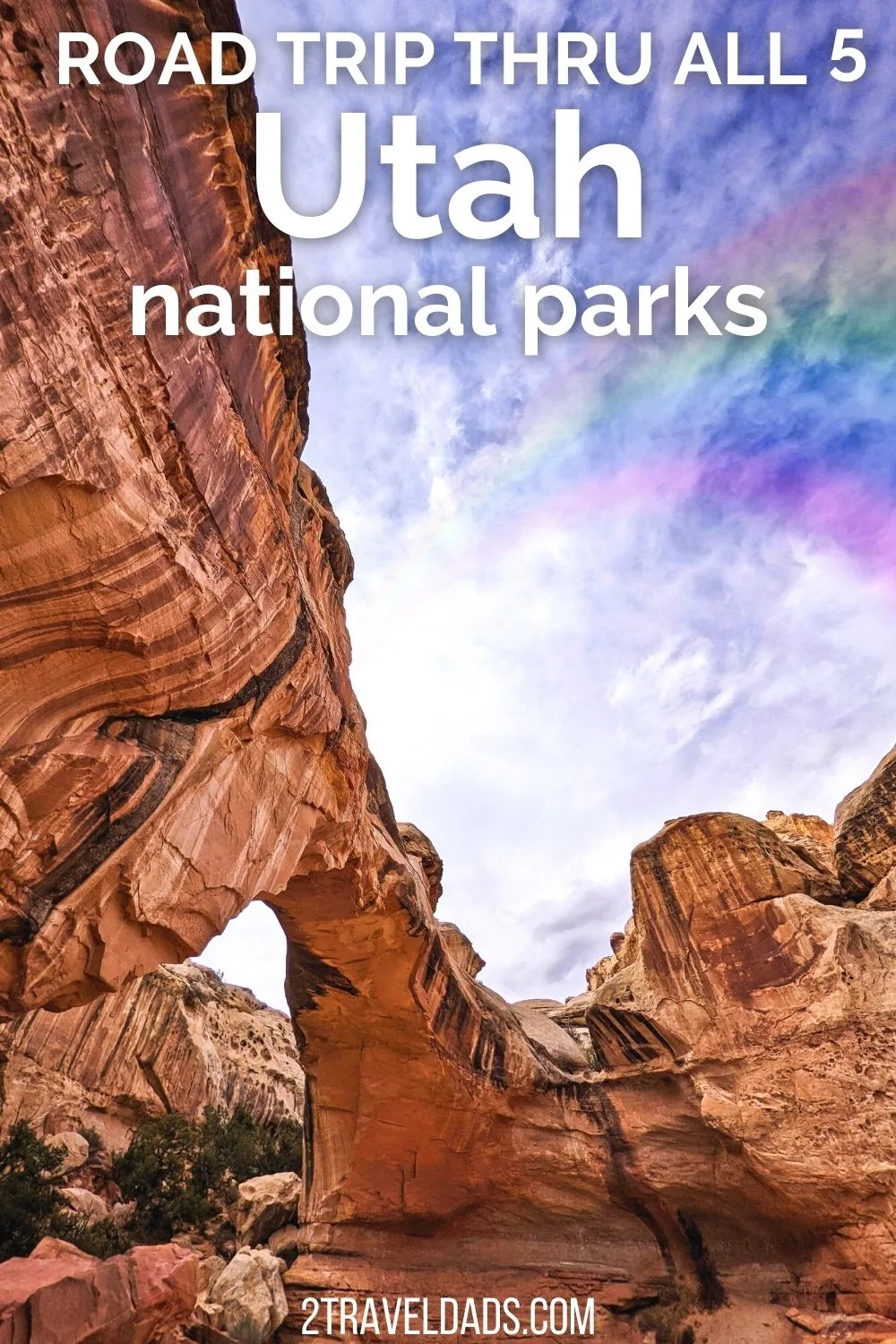 Utah National Parks Road Trip: Epic, Unforgettable Loop Route
You'll see lots of vultures in Utah, circling like they have a plan. Well, here's a plan for you. Utah is a fascinating area with both desolate landscapes and… barbeque? This Utah National Parks road trip plan will take you through some of the most popular parks in the USA as well as through territory that you might otherwise try to drive through quickly and completely miss. And be sure to eat local as you explore, because Utah has some great barbeque and local cuisines.
After this road trip through Utah, if somebody asks you why you like the Southwest, you'll have an easy, un-arguable answer: it's astoundingly beautiful and super dramatic. This road trip is a loop, so you'll be able to hit all five Utah National Parks, you'll see how each is extremely different, and you'll be tired by the end.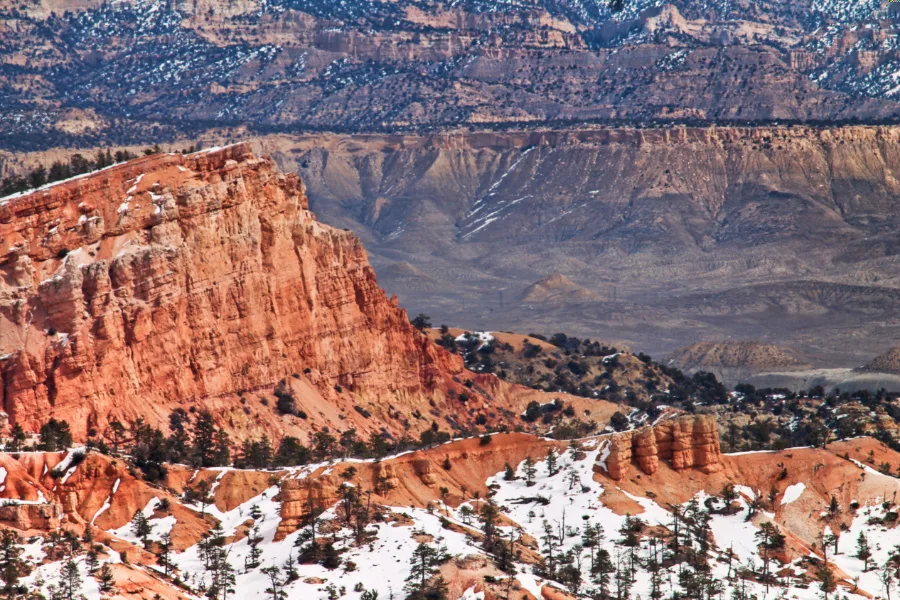 Being Prepared for a Utah Road Trip
Since so much of this road trip is EXTREMELY remote, be sure that you are well stocked with back up water (you can never have too much) and lots of snacks. Sometimes it's more than an hour between services, and they may not always be open. Be well prepared for any situation. Also, for some of the more remotes areas, take time to download the offline maps through your preferred navigation program. You'll be glad you did.
Check out our Road Trip Planning Tool for both building your specific itinerary AND budget!
An idea for having an unusual Utah National Parks road trip is to actually book an Escape Campervan for it. There are campervan depots in both Las Vegas and Salt Lake City, so being able to secure a campervan should be pretty easy.
Also, you'll need to be sure you've got the right camera gear for the travel photos you want to capture. Are you like me who needs a phone camera, a DSLR with telephoto, an Olympus Rough and a DJI Osmo Gimble Cam? Or are you good with just a cell camera or point-n-shoot? The Utah National Parks road trip route goes through some remarkable scenery that stretches the horizon, but then it also includes tight slot canyons where you don't want to be carrying a lot of gear. Just be smart about what you bring with you on the trails, is all I'm saying.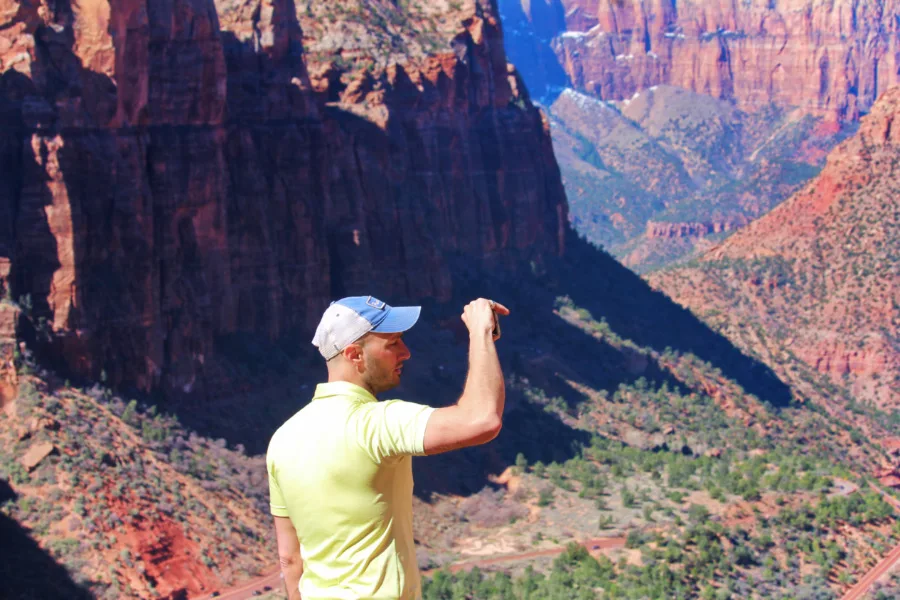 How much time do I need for a Utah National Parks Road Trip?
Ooh, that's a good question. This particular Utah National Parks road trip plan is setup to last for 10 days. I think spending 10 days is ideal because it means you get to spend less time each day driving from place to place, and can have some relaxation at the end of each day. You could do this same trip in seven days by cutting out certain sights and hike, but you'll still have a great deal of time in the car without much relaxation.
If you combine this trip with our Lesser Known Utah road trip, you'll need 14 days. The two plans overlap quite a bit, but there are some reaches of the state that the Utah National Parks road trip plan doesn't hit. You'll just have to pick and choose what's most important to you. You can't go wrong either way.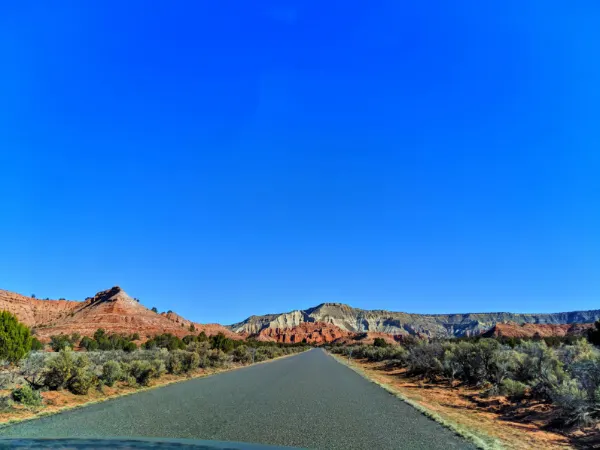 How Many Miles is the Utah National Parks Loop?
If you do the loop and don't take any side jaunts or make road trip stops that go off the main highways, hitting all five Utah National Parks will be about 1000 miles. No doubt though, you'll want to drive the scenic routes and hit the off-the-beaten-path hiking spots, so with all of the extra bits, you should plan for the loop and its spurs to be able 1600 miles. It may end up being less for you, but I think this is a realistic plan.
Note: this is important to consider if you are flying into SLC or LAS and renting a car. Some car rentals DON'T have unlimited mileage, so you'll need to consider the cost of additional miles.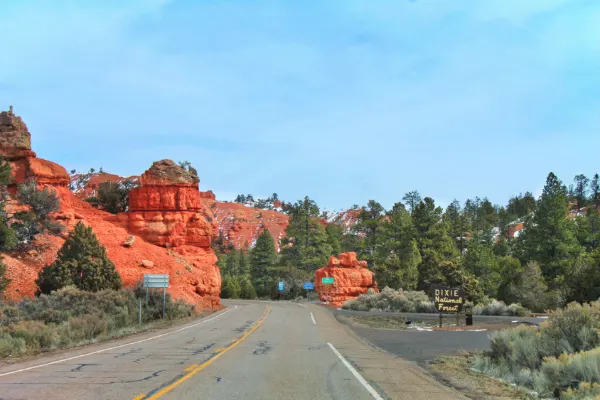 Utah National Park Road Trip Plan – SIMPLIFIED
Start:  Fly into Salt Lake City (SLC) or Las Vegas (LAS) – There are flights into Moab (CNY) or Cedar City (CDC) as well, but the amount of time spent changing planes and waiting is better spent driving from a larger airport.
Day 1: Salt Lake City to Moab
There are so many things to do in Salt Lake City (including seasonal skiing in nearby Park City), but we need to hit the road for our National Parks!
Drive from Salt Lake City to Provo (you can do Park City on another trip), where you can start your adventure immediately by heading up Provo Peak. It's a tough hike but beautiful, but if you're not quite ready for 11 miles at the start of your trip, head to Buffalo Peak instead. Both will get you sweeping views. Continue your drive towards Moab. On the way, you'll have countless opportunities to stop and admire the landscape. If you didn't hike earlier in the day, visit Corona Arch or Gemini Bridges for a taste of what's in store for the rest of your Utah road trip. 
For a real bonus, head into Arches National Park for sunset. Watching the sun go down on Delicate Arch is such an iconic National Park sight to see.
Recommendation: Hoodoo Moab – Curio Collection (luxe!) or Best Western Plus Greenwell Inn (great pool area)
Check out our Complete Review of the Hoodoo Moab hotel!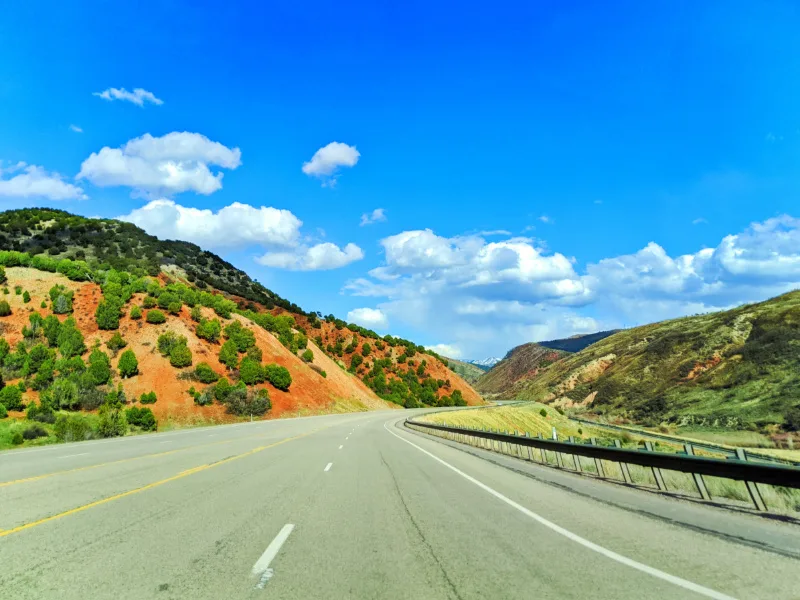 Day 2: Arches National Park
Exploring Arches National Park will definitely wow you. There are so many great hikes in Arches. Head into the park early and make your way to the Devil's Garden Trailhead. For an active hike, head out to the Double O Arch, coming across plenty of other arches and formations along the way (4.5 miles round trip). If you still have energy and want to check out one more spectacular area, hike to the Park Avenue viewpoint (2 miles round trip). Moab has some great restaurants and the town only seems to be growing. Watch for barbeque pits or trucks.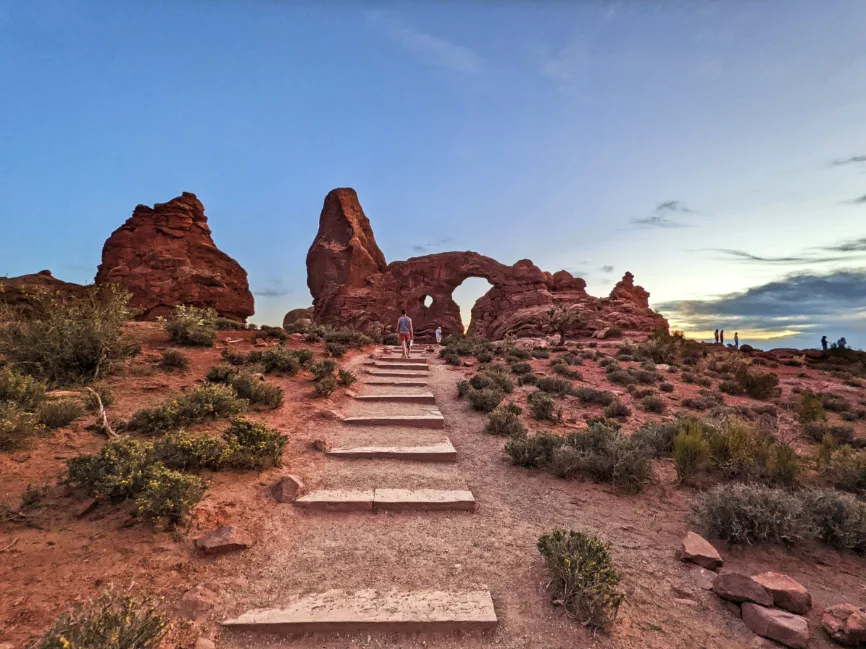 Day 3: Canyonlands National Park – Island in the Sky District
Today we're going to Canyonlands National Park. Although it is very close to Arches, it's shockingly different. Head towards the Island in the Sky entrance and start at Grand View Point. As you wind your way back towards the entrance, stop at each overlook, and try the short hikes at Mesa Arch and Aztec Butte.
Visit Deadhorse Point State Park on your way back to Moab for another collection of amazing views, easy hikes along the canyon rim and popsicles at the visitor center. NOTE: this Utah National Parks road trip plan does not take you down to the Needles District of Canyonlands National Park. It's a remarkable place and is worth a day or two just for that area. It's also got an AWESOME campground if you're planning to do this trip as a camping road trip.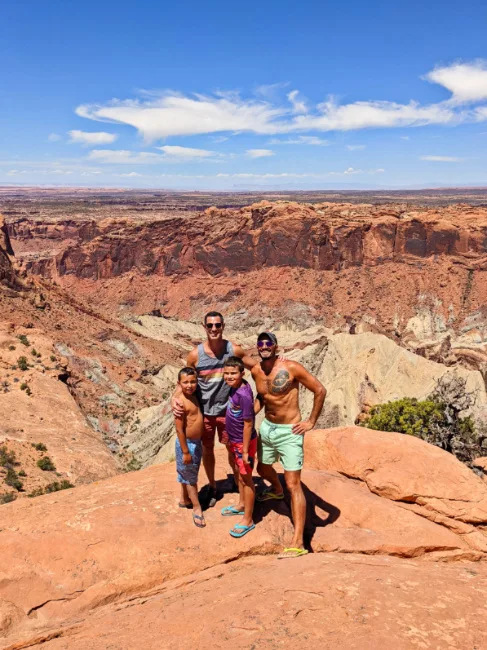 Day 4: Capitol Reef National Park
You'll start by backtracking on the highway a little since Moab was farther south than the loop highway, but that's okay because we're heading to Capitol Reef National Park. While you could spend a week canyoneering and rock climbing, a simple trek onto Scenic Drive with stops at the many viewpoints should satisfy your curiosity. For a beautiful hike in Capitol Reef NP, Hickman Bridge or Cohab Canyon will wow you. And easy walks like the Goosenecks Trail and Sunset Point can fill any extra time you have. 
Recommendation: Capitol Reef Resort (loved it!) or Rim Rock Inn (great views and restaurant)
Check out our complete review and guide to the Capitol Reef Resort!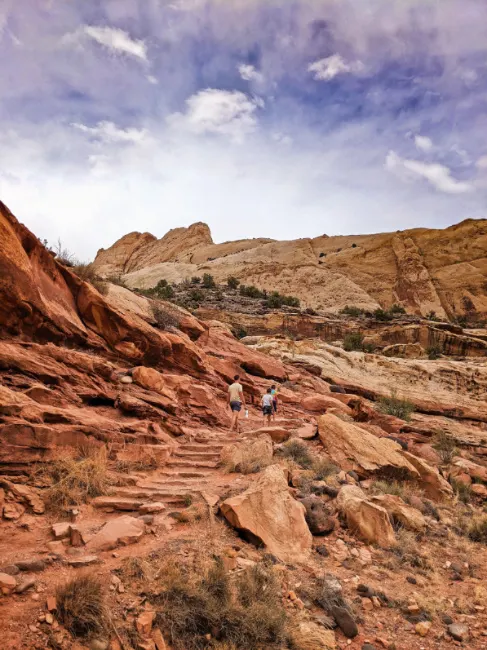 Day 5:  Grand Staircase-Escalante National Monument
It's easy to breeze through Grand Staircase-Escalante National Monument but why would you? Instead, go off the main road a bit and explore Devil's Garden. This is a different Devil's Garden than in Arches NP. Here, you can climb between hoodoos and natural bridges, enjoying the natural playground of Escalante. This is one of the best Bureau of Land Management (BLM) sites in Utah!
Also, the small town of Escalante has a few small restaurants, so this is another great place to see what the rural Utah food scene has to offer. When you head back out to the main highway, plan to stop at Escalante Petrified Forest State Park to hike the Trail of Sleeping Rainbows. Finish out the day by watching the shadows grow in Kodachrome Basin State Park. This day of views and hikes may be my favorite in all of Utah. 
Sleep in: Tropic or Bryce
Recommendation: Best Western Plus Bryce Canyon Lodge (amazing location) or Bryce UpTop Lodge (closer to Dixie NF sites) or Bryce Canyon Log Cabins (adorable and close to Kodachrome Basin)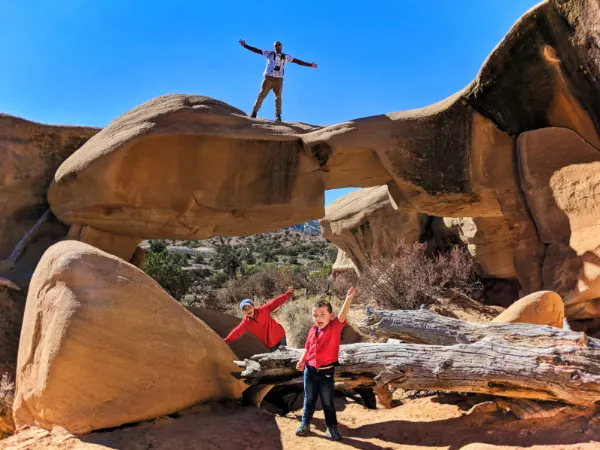 Day 6:  Bryce Canyon National Park
Spend the day hiking in Bryce Canyon National Park enjoying the Queen's Garden and Navajo Trails. You might also choose to do the Rim Trail and then ride the shuttle back to the Visitors Center. You'll have lots of amazing view points, but will want to keep on eye on the time. Hiking in Bryce Canyon can be dangerous in the dark. 
Sleep in: Tropic or Bryce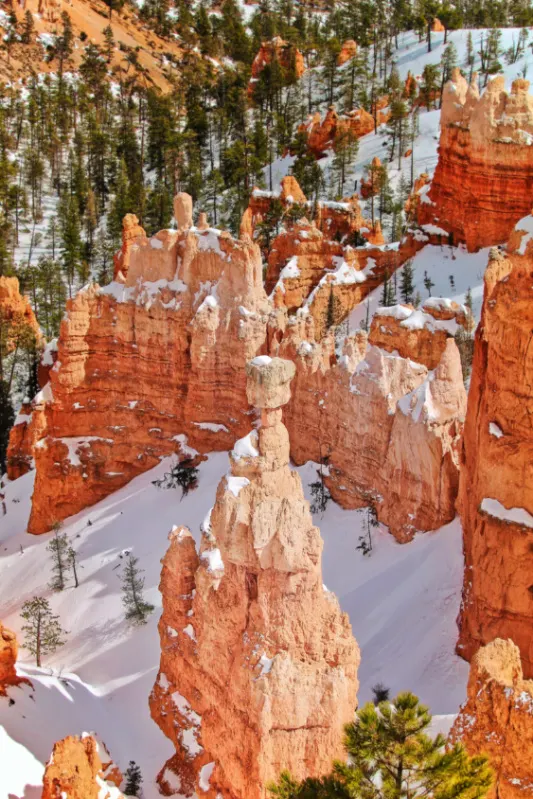 Day 7: Bryce Canyon NP to Zion National Park
You'll get one more day of hiking in Bryce Canyon National Park before you move on. The Peekaboo Loop trail is longer and brings you to some strange sights you definitely haven't seen before. When you're done, drive through the Dixie National Forest, where sandstone arches make tunnels as you exit Bryce. If you like, stop at the Thunder Mountain Trail (no, not Disneyland) and see where the inspiration for the famous roller coaster came from.
As long as you're doing this Utah National Parks road trip spring through fall the road through Zion National Park should be open, including the Mount Carmel Tunnel. As you drive to your next home base, enjoy the sunset views in Zion National Park and let the beauty prepare you for tomorrow. 
Recommendations: Zion Canyon Lodge (beautiful and good location) or Best Western Plus Zion Canyon Inn and Suites (big rooms and fire pits on-property)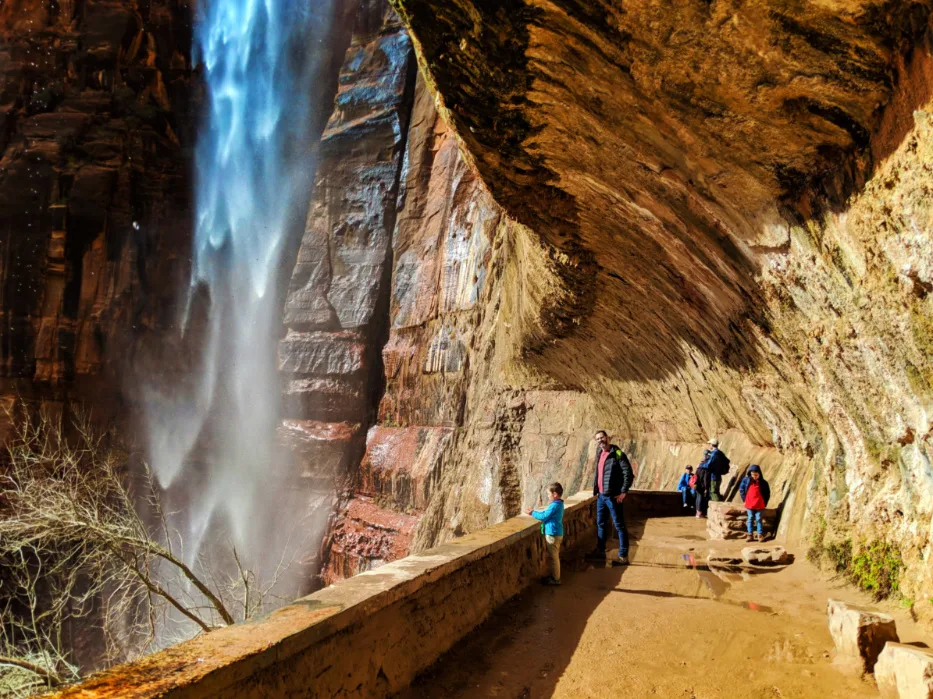 Day 8:  Zion National Park
Get up early to beat the crowds for your day of hiking in Zion National Park. You can either ride the shuttle to the end of the canyon or hike the Pa'rus Trail and ride back. You can also use the shuttle to visit the main sights, after which you head to the Canyon Overlook or Angels Landing trails. Angels Landing is longer and more difficult, so only start it if you know you can safely finish before dark.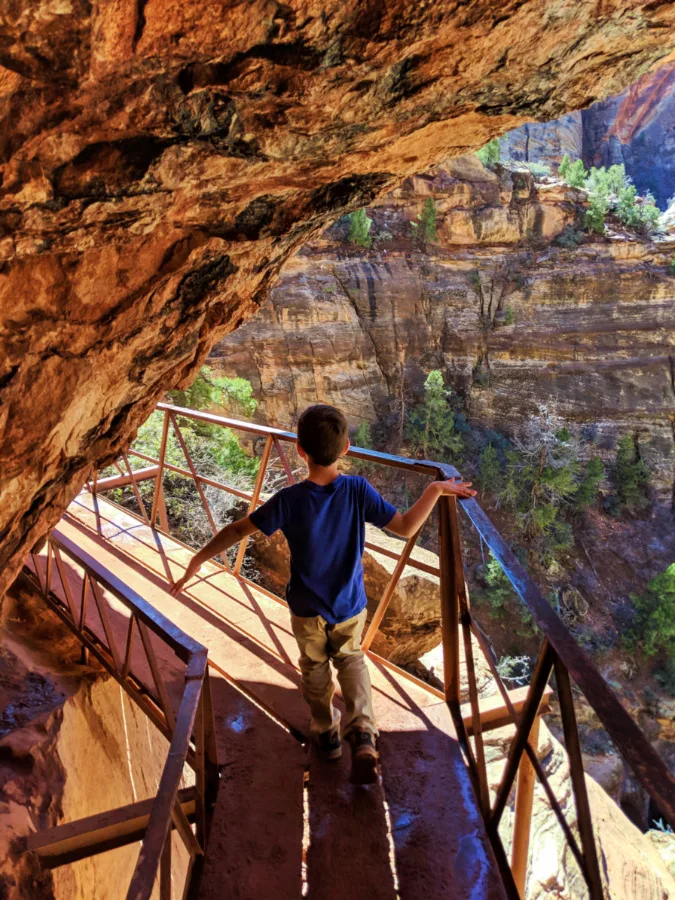 Day 9:  Snow Canyon State Park and Zion's Kolob Canyons
Visit Snow Canyon State Park for a different sort of hiking day, with volcanic areas and striking colors. Enjoy the scenery and then hike the Lava Tube Trail, where you'll find red sandstone, black lava, cholla cactuses and colors you haven't seen in your previous park visits. When you're done, head north for one final visit to Zion National Park at the Kolob Canyons. Very different from the Zion Valley, Kolob is dramatic with the Timber Creek Overlook Trail being short yet breathtaking. If you have more time, hit the Lee Pass Trail, but be sure to be back to your car before sunset. 
Recommendation: Best Western Plus Cedar City or Holiday Inn Express Cedar City (consistency is key at the end of a road trip)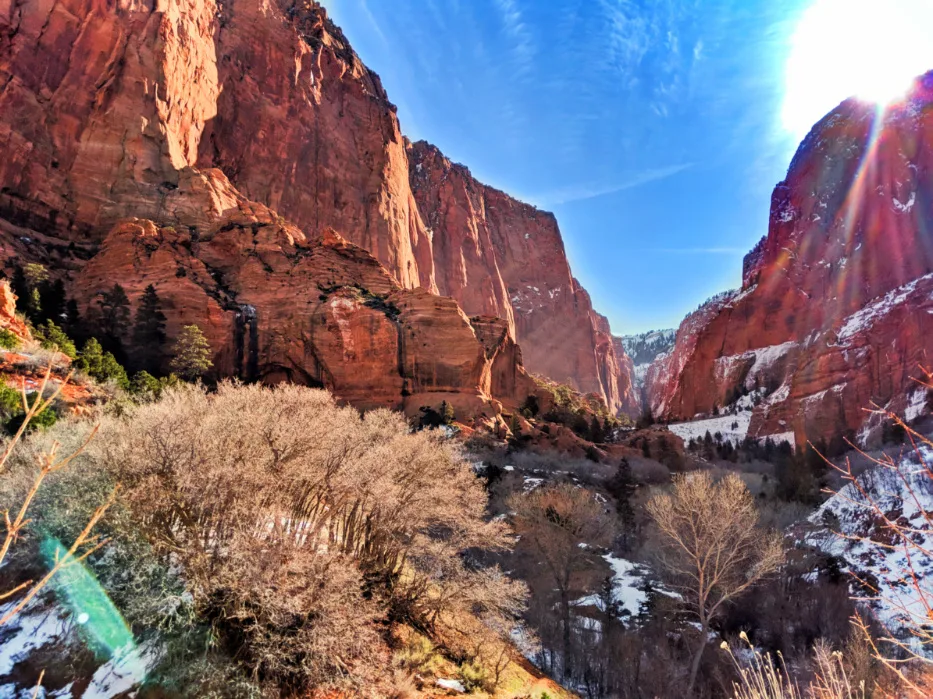 Day 10:  Cedar Breaks National Monument to Salt Lake City
This is the end of your trip. Today you need to drive back to Salt Lake City, stopping at Cedar Breaks National Monument for one last epic view, or you can relax in Cedar City, enjoying the town and recuperating from an amazing ten days in Utah.
Depart:  Fly out of Cedar City (CDC) if you can return your car there, otherwise head back to Salt Lake City (SLC) or Las Vegas (LAS). Since this road trip route is a loop, you can start from any point, whichever is closest to your arrival airport.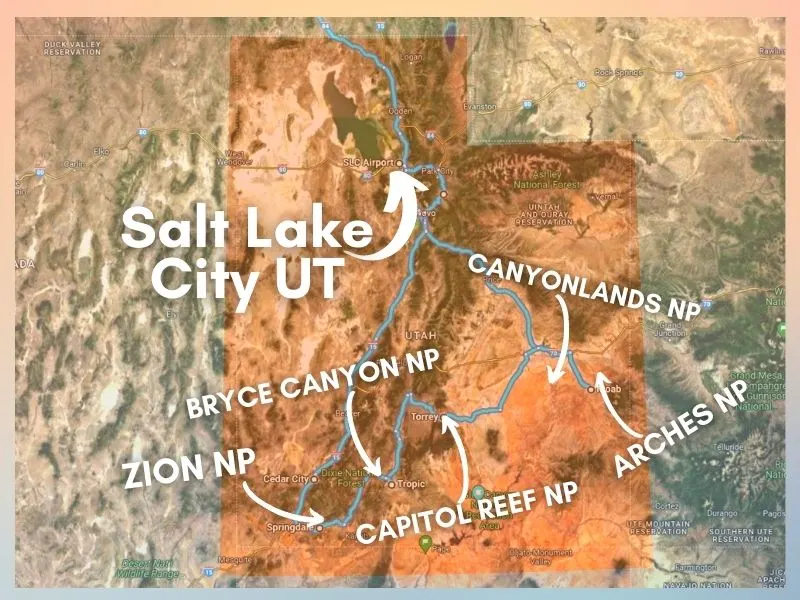 Check back for our complete Utah Off the Beaten Path road trip plan! It'll be up before you know it!
If you have any questions or comments, please leave them below or send us a note. We're happy to help you plan your Utah National Parks road trip!