The most common thing we hear about our blog besides that it's great that we travel with kids is that we have beautiful photos. Our photos are just like anybody else's photos I guess, but after years of travel and working as professional photographers there are a few skills that have become second nature to us making our pics stand out. We've got five simple steps to take better photos when traveling either on your own or with your family.
These are the same rules that we use to take better photos when we are traveling and getting the cutest pictures ever of our kids, and in the light of sharing and wanting everybody else to have adorable and precious memories we're happy to share our secrets. Keep in mind that our travel site is all about fun and exploring as a family so that is how we frame all of our pictures, our photo editing, and ultimately our travel articles. Fun and color: that's us.
Say "Heeyyyy!!"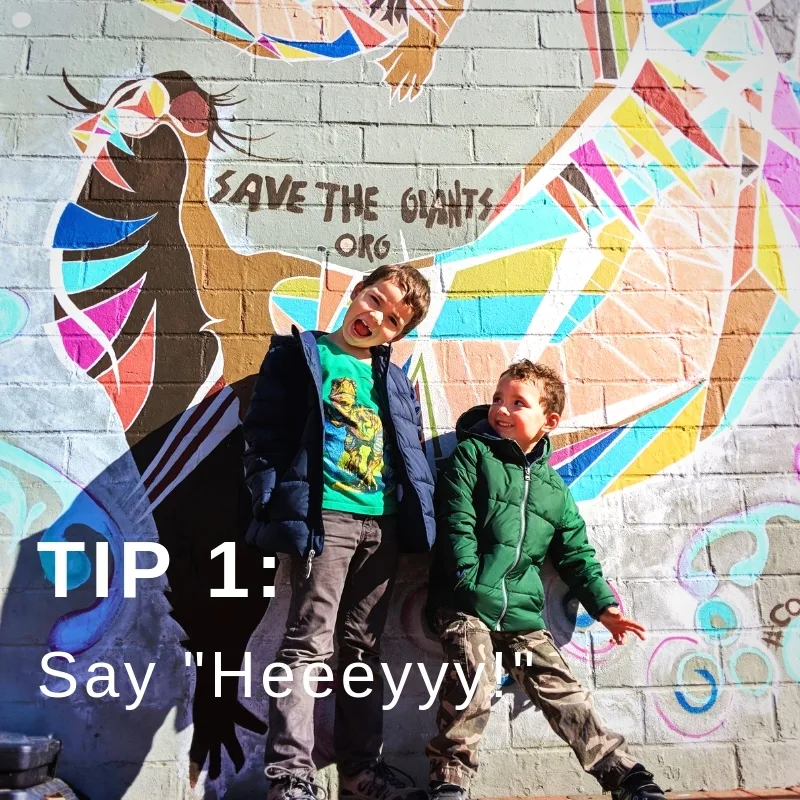 This sounds ridiculous but this is actually our number one tip for getting the best pictures of people, no matter their age. When we say " Say Heeyyyy!!" what we mean is actually that. When you say "Heeyyyy!!" it causes you to make a genuine smile because you are trying not to laugh and it relaxes the face. We've never had a picture where we've said this and had anybody not smiling or with a forced smile. I know, it's so simple. This trick works with adults and kids alike and it'll help you take better photos of anyone. Try it right now: say "Heeyyyy!!" and just trying not to do a genuine smile.
Tip: know when ecstatic smiling pictures are appropriate. Touring an active monastery or the Pisa cathedral with kids isn't the time for loud laughing family photos. Be smart about this.
Take better photos with the DL POV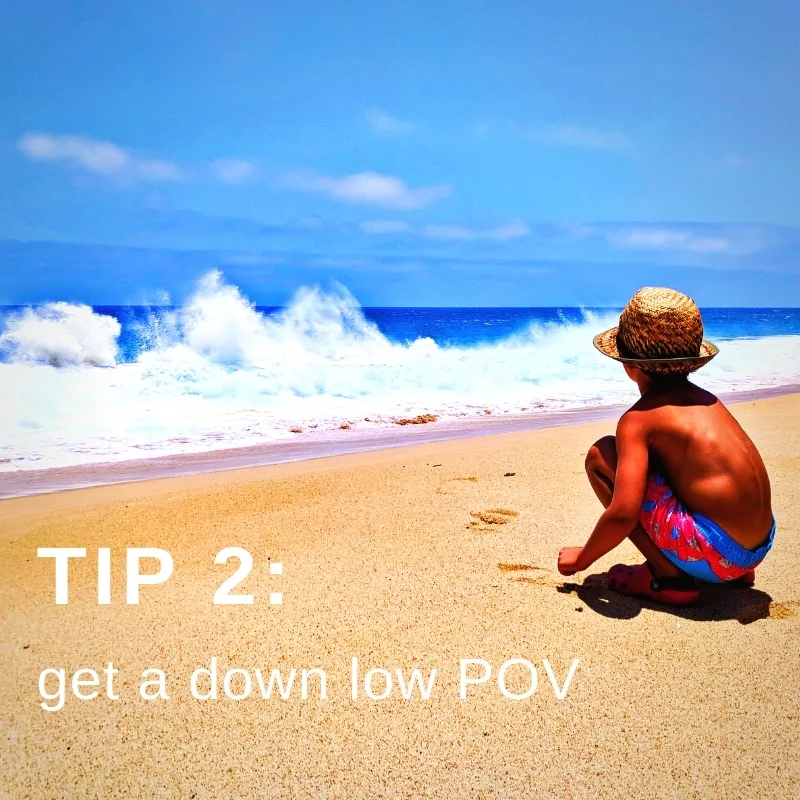 Our most popular pictures on Instagram or that receive the most comments on our travel site are all coming from unusual perspectives. If you want to take better photos of architecture, landscapes, or kids playing the trick really is to get down to a lower level. For kids, this brings you into their world and the photo will capture that. If you want to take better photos when you are looking at a mountain range at sunset, getting down a little into the grass at your feet is going to add dimension and interest to an already beautiful picture. Photographing a building that's several centuries-old and maybe even rickety and leaning to the left a little, you'll get an anchoring element by capturing a little distorted view from the pavement leading up to the front door.
Tip: get low and don't worry about the people watching you. You'll look less foolish than somebody with a drone stuck in a tree.
Embrace the family selfie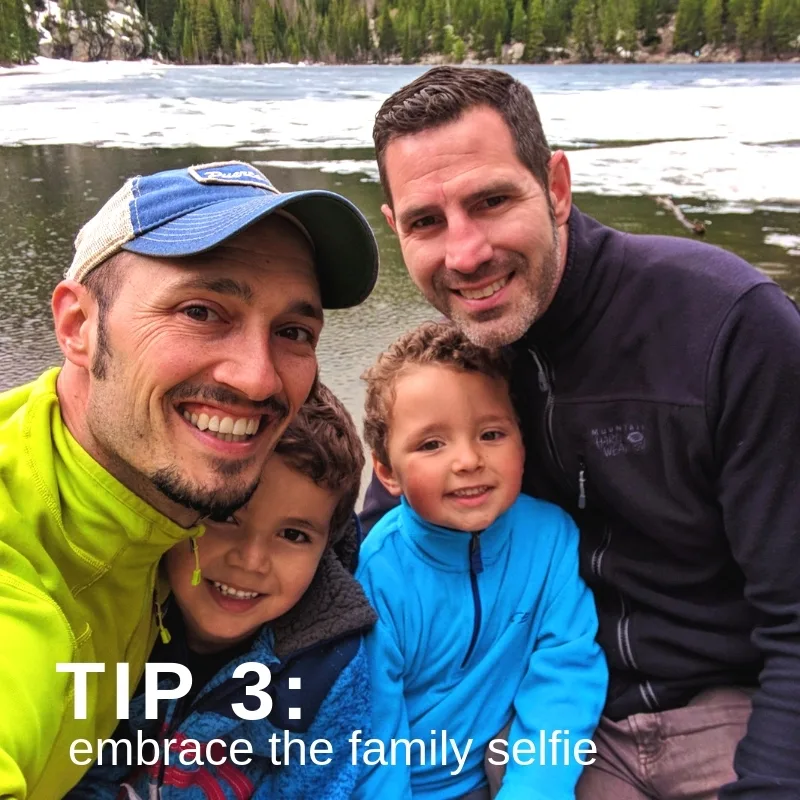 We've almost completely stopped asking people to take our picture as a family. Getting somebody else acquainted with your camera or phone and then getting kids and adults to focus or be genuine in the same moment is sometimes too difficult and frustrating for everybody involved. Picking up the kids, turning that camera the right way, snapping a smiling pic, and setting them down… You're sure to get a spur-of-the-moment happy photo with little stress and maximum return.
For the longest time we tried to not do the family selfie because it was so obviously a forced effort. Now we know that we can just pick up the kids really quickly and snap that picture and they will cooperate perfectly for less than 10 seconds. We love it and we have got some of our most cherished family pictures this way. The selfie brings the photo into the moment instead of it being fully posed and set. The perspective is fun; the movement is engaging. Have the person with the longest arms get good at this skill.
Tip: the Pixel from Google Fi now has a selfie extender built into the front facing camera. Not only is the front facing camera quality off the hook, now even short-armed people can easily take great selfies/groupies!
Understand light levels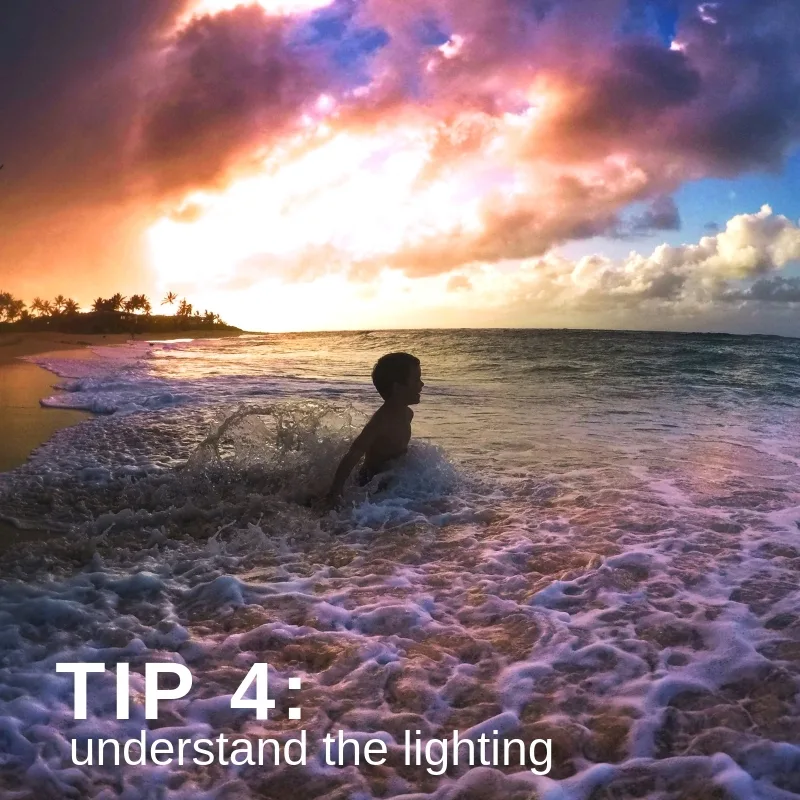 When you work professionally as a photographer being trained on manual film cameras, well, your brain always thinks in light levels and how to adjust your equipment. Thankfully with today's technology you don't have to worry too much about that, but to take better photos when you're traveling it's good to keep in mind just where the light source is and if there is enough light on your subject, whether that is a person or an object, to capture a clear and interesting shot.
Tip for better people pics
Having the light source behind the photographer and not directly shining on somebody's forehead is the best way to get an even picture of a person, no matter if they have a dark or a vibrant setting behind them.
To take better photos of scenes
Photographing mountains, vineyards, cathedrals, the Statue of Liberty… you'll take better photos of any of these scenarios by taking your pics in the late afternoon to early evening, or if you're an early riser before the sun is too far overhead. Basically, a life-size or longer shadow is going to get you a more beautiful photo of a scene than when the sun is directly above you.
Find photo editing software you like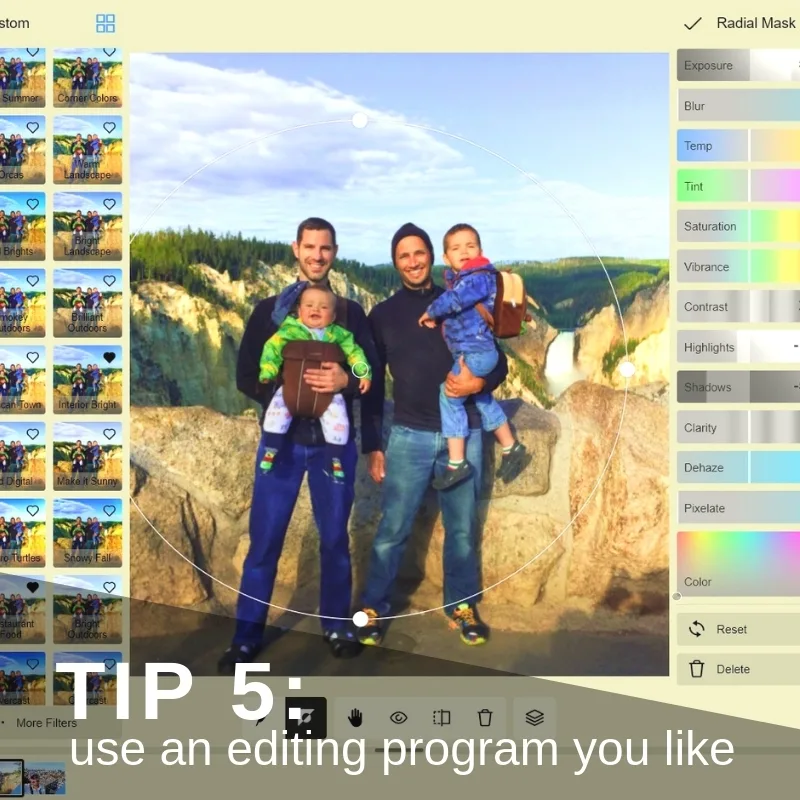 Too many people think that photo editing software is just for professional photographers or online content creators, such as bloggers. Anybody can use photo editing software. If you can find a program that you understand and can use without frustration then you've got a friend for life. You may not take better pictures from the get-go just yet, but you can fix that with simple software. Also, while a lot of professional photographers will shoot in a raw photo format, as an amateur or even as a professional, you don't have to, so don't stress about the tech.
Using a basic version of Adobe Photoshop or Lightroom you'll be able to edit JPEG files in-depth enough that they will have a professional feel once you have learned your software. We use a program called Polarr for our photo editing and we love it! From being able to control the tiniest aspect of color or light in a photograph to creating your own or using somebody else's pre-set filters, Polarr gives us the flexibility and the technical ability to do almost anything with our images. It's amazing.
Tip: spend the $20 or so to get more than the free version of your preferred editing program. Once you understand how to work with photo software, you'll want the added features.
Photo equipment to take better photos
We've invested in a basic DSLR camera (Canon Rebel) and the Google Pixel 3 for both of our phones (love Google Fi!). This duo has helped us take better photos both in daily life and while we're traveling. The Canon Rebel is flexible to almost any shooting situation and can accept different lenses if needed.
Tip: our telephoto we use with the Canon Rebel is a really great 55-250mm lens but it's being discontinued. A great alternative is this 75-300mm lens. (affiliate)
The Google Pixel 3 has the BEST camera of any smartphone on the market today, IMHO. Also, with the Pixel you have free unlimited photo storage at the original, best resolution on your Google drive for photos taken with the Pixel. You can't go wrong.
These tips and ideas should help even the most haphazard and crazy shutterbug take better photos with minimal effort. Yes, photography is a learned skill, but a little awareness about what makes a photo great can go a long way and you'll take better photos in the end.