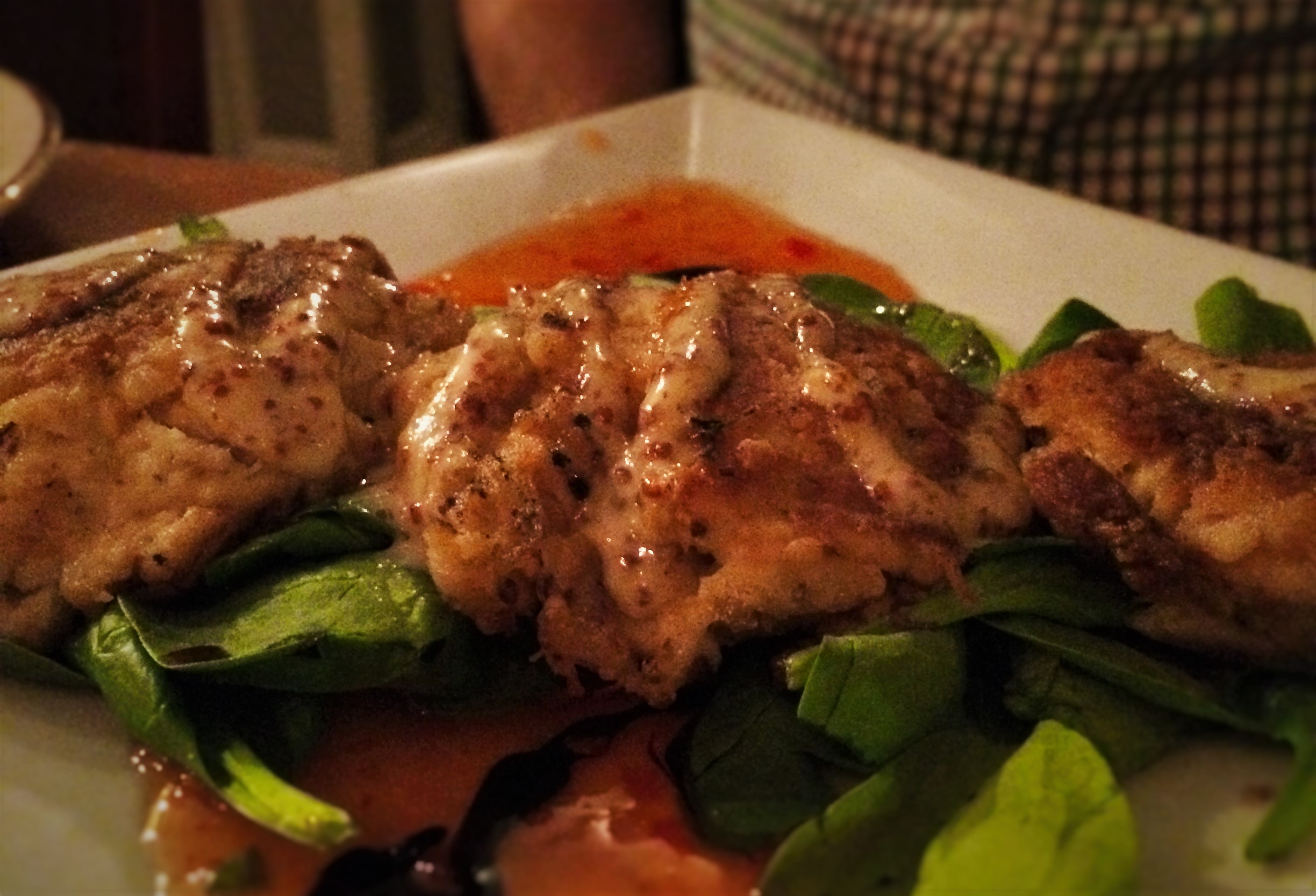 The Casa Marina Penthouse: tips for dining with kids in an adult restaurant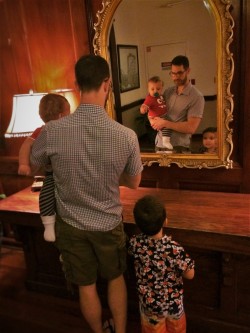 When you're traveling with your family and you don't have your own kitchen, it's pretty likely that you'll be dining out… a lot.  That's both fun and irritating.  We love restaurants, for sure, but we don't love showing up someplace and then looking for a kids menu and it's just a grilled cheese sandwich or a hot dog.  Or you only have an adult menu that's all high-brow appetizers served with starfruit coulee or the latest truffled pheasant egg aioli with essence of tarragon.  That's when it's great to find a chill lounge or hotel bar that's got a diverse happy hour!  Enter the Casa Marina Penthouse Lounge where we figured out our best tips for dining with kids in an adult restaurant.  One more reason we love the Casa Marina.
**Quick disclaimer for later in life when the kids are older:  we don't have picky eaters, but they are kids and sometimes it's better to set a dinner up for success.  That's the angle of this article; not to point fingers at tiny people, but to give some advice about dining with kids so everybody enjoys it.  And now…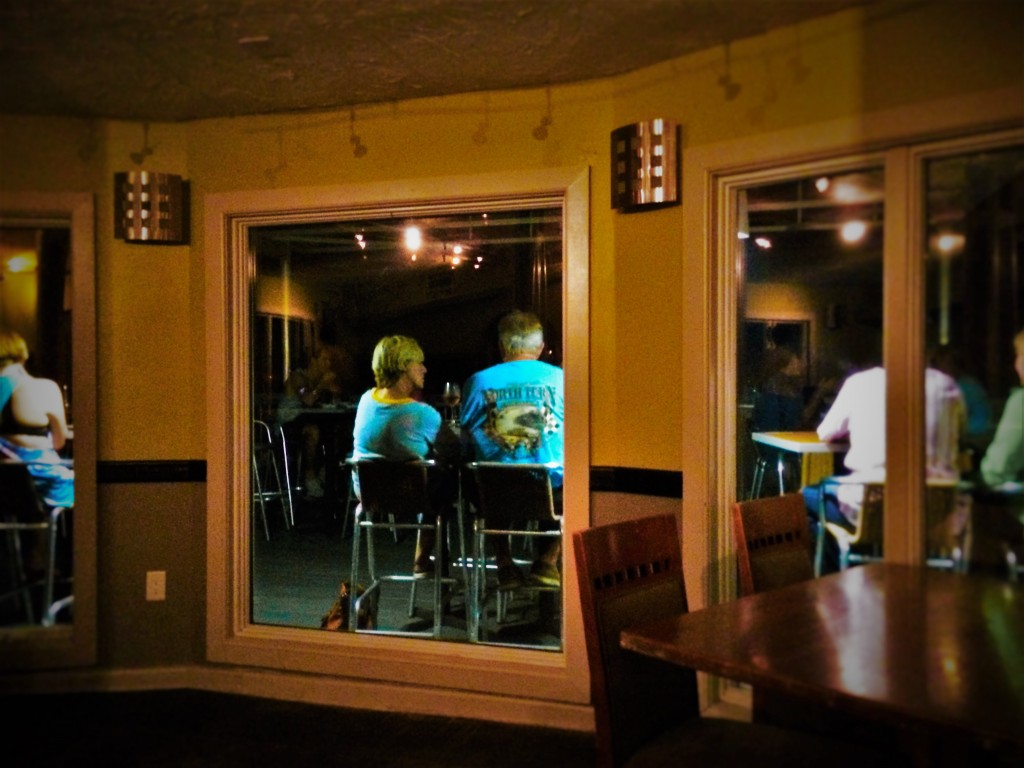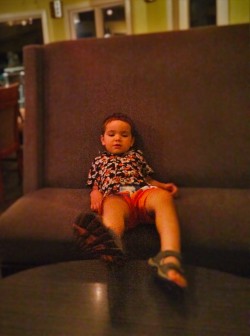 No Kids Menu, No Problem – you enter the lounge, the lights are low.  The servers are bustling with fancy cocktails and something somewhere smells really good.  It doesn't feel like a kid restaurant at all.  That's okay, most places don't mind accommodating kids and their weird food needs.  So, you are seated and the server presents some menus that are clearly for adults.  You start reading it aloud and immediately realize that a child isn't going to recognize some things.

Tip 1:  peek at the menu first and then select a few options to offer to your child.  Don't spew off the whole list and never get to order your food.
Tip 2:  rename different offerings to things your kids will be familiar with.  Example:  Grass-Fed Beef Sliders with Caramelized Onions Call them Mini Hamburgers.  Done. Sold to the four year old with the fancy shirt!
Tip 3:  don't be afraid to ask for some customizations on behalf of your kids.  We've all worked in a restaurant at some point in our lives and we all know that customization is the thorn in the kitchen's side, but you know, the restaurant is there for YOUR dining pleasure and experience.  Also, who doesn't love to do something special for a little kid?  There's absolutely nothing wrong with asking for something you know your kids will eat.

What?  No milk? – we've been surprised a few too many times by restaurants not having milk on hand for beverages.  Sure, they've got cream… but our kids aren't going to sip on a carton of half and half at dinner.  Solution:  juice cut with water.  I know, that sounds weird, but just ask the server to do half water and have juice.  It'll seem like a treat for a little person, but won't be as sugary.
Tip:  our oldest is good about actually asking the server himself if his drink can be less than full.  It's really cute, but also prevents spills at dinner.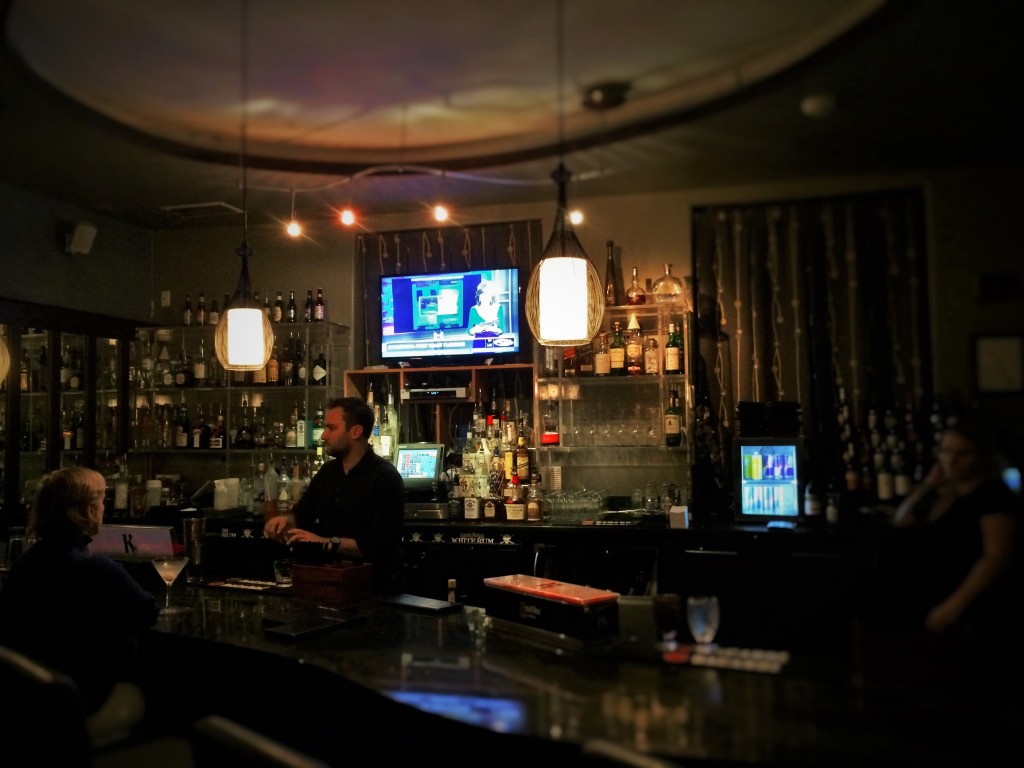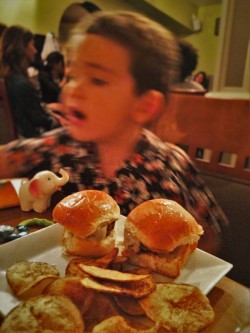 To Share is to Love – well, most of the time.  There's a certain point in a relationship or in being a parent that you just surrender to not getting your dinner all to yourself.  You learn that it's okay to share.  When you're out with kids, it's REALLY okay to share.  There are a few ways to do this appropriately.
Tip 1:  ask for a small plate in the event you're not ordering something for your child.  There's nothing wrong with creating some smaller portions to share over to them.
Tip 2:  even though you may love super crazy hot spicy food, if there wasn't a kids menu or if you know that you'll be handing over a few bites, think about the little person that needs to have a nice dining experience.  DON'T GO SPICEY.
Tip 3:  what sides are coming with an adult meal?  If there's mashed potatoes or risotto heading our way, chances are we'll be getting less than half of it ourselves.  Pick an option that comes with something substantial that will give your tiny diner more nutrition than French fries.
Tip 4:  you'll be stealing from their plate too.  If your kids somehow ended up with hand cut, perfectly done artisan potato chips, you'll probably steal a few.  If they got a whole side of fruit or fresh veggies, you'll grab something.  No doubt.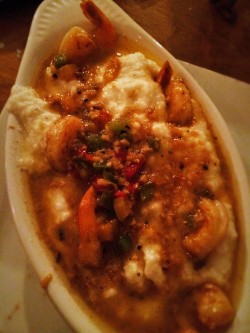 And what makes tasty meals for the whole family? – like we said, we developed this post while dining at the Penthouse of the Casa Marina Hotel.  Here is how we made sure everybody was good to go and had all the yummy morsels they required:
Sliders – quality bread and very flavorful beef, served with house made chips.  Very good and perfect for a four year old.

Hummus Plate – we have an egg allergy in our group and having an option like this was great!  And, well, hummus.  Who doesn't love hummus?

Shrimp and Grits – in the South you MUST eat grits.  This was great to share because nobody wants to fill up on grits alone, but everyone wants to try them.  And there were plenty of shrimp to go around too.

Crab Cakes – we live in Seattle, so have a standard/expectation for crab cakes.  These were not it at all because they were so beyond different from what we get or make at home.  These were 95% crab and that's what did the talking.  They were served with greens and a wonderful chili and mustard sauce, but they were surprisingly good on their own.  Our server told us to get them because they're her parents favorite.  She was spot on.  Really well done!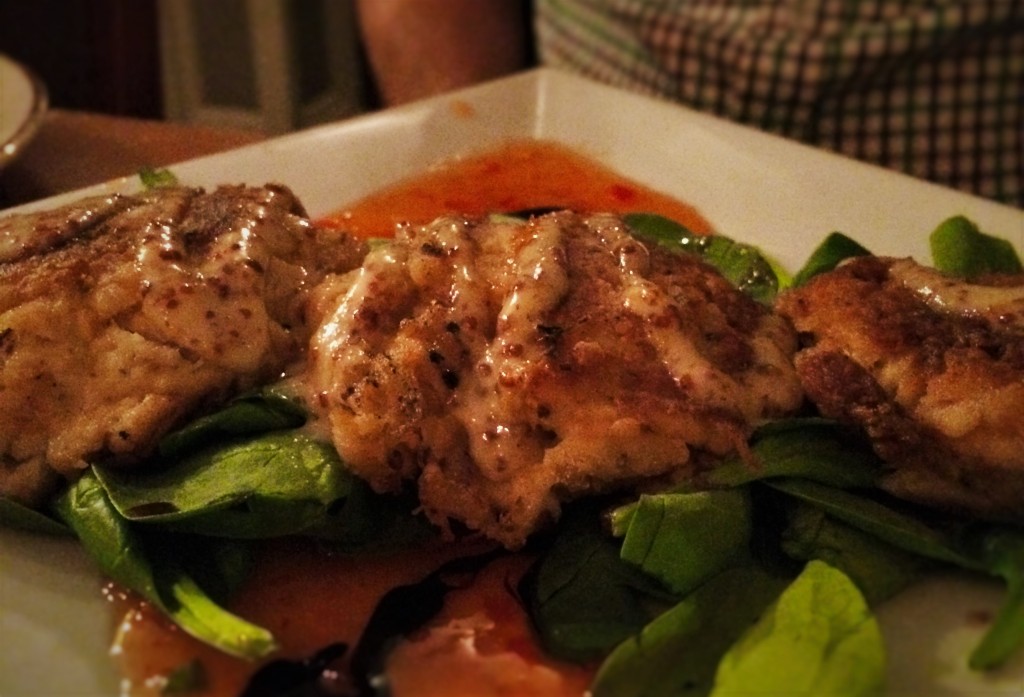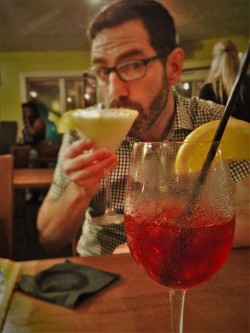 And Beverages – when we're traveling with our kids, we don't tend to do cocktails or much in the way of fancy drinks, but when you're staying at the hotel and you aren't going to get drunk, you might as well enjoy a few.  Here's what we enjoyed the most:
Key Lime Martini – because we're in Florida, right?  It was good and was definitely key lime.  The graham cracker rim was weird though.

Sangria – because sangria.  And it was really good without being too sweet.

The 1924 – a cocktail made of mango puree, top shelf tequila and ginger beer, topped off with fresh basil.  It was good in small drinks… because there was a lot to think about with each sip.  So many competing flavors that I still don't know if I loved it or thought it was bizzare.

You and Tequila – fresh strawberries with tequila, balsamic, agave and lime juice.  It was so good.  It was actually our favorite beverage in all of Florida.  And our server saw that we loved it so much that when we left she made sure we had a few for once the kids were in bed.  Really, best drink ever.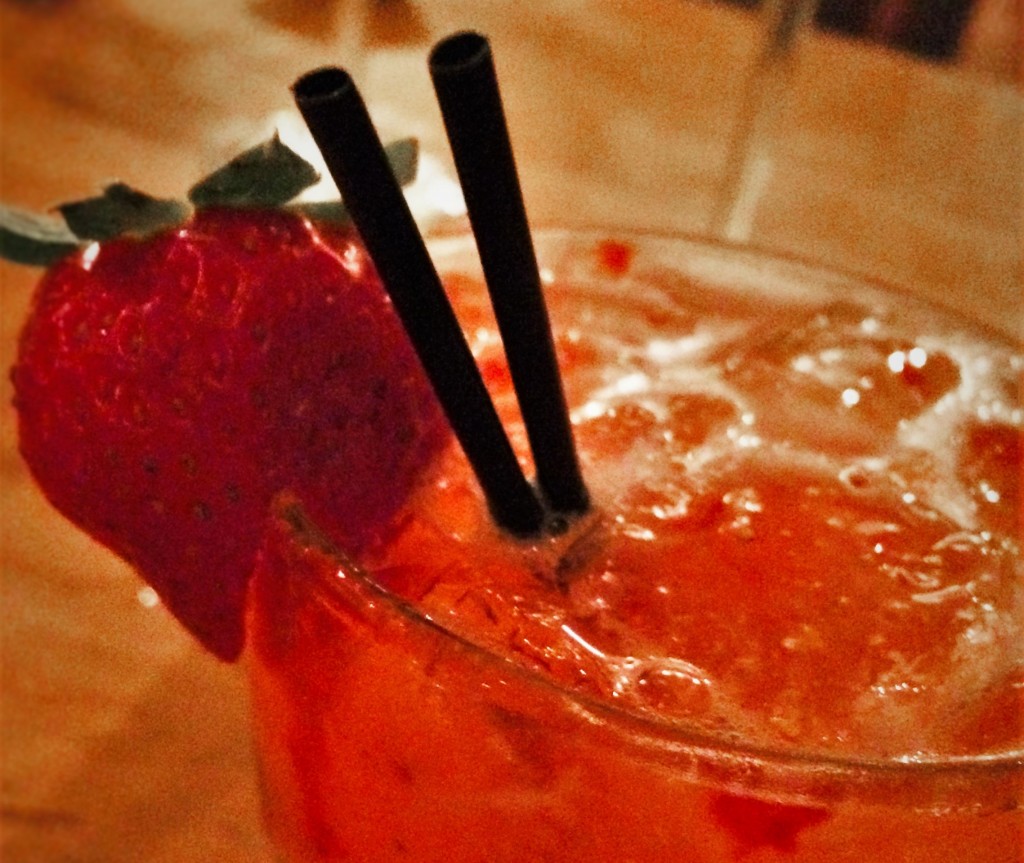 It was nice to have a good restaurant within the hotel that didn't feel like a standard hotel dining room.  The staff was really great and they paid special attention to the kids.  That's one of the best ways to make a good impression:  engage with the kids and make them have a good time.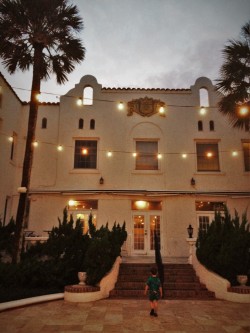 Fun story:  there was a large group hanging out, having a good time and being a little loud.  They weren't a nuisance at all, but were clearly enjoying each other's company.  At the heart of it was a man named Sterling.  Our son noticed how much fun they were all having and wanted to say hi, so we walked over and he said hi and told them it was his birthday.  Sterling and his friends all sang Happy Birthday to him and made his night.
Fun fact:  that man, Sterling Joyce, is actually the maître d' at the Casa Marina and somewhat of a fixture in Jacksonville Beach, FL.  He was wonderful, so friendly, and I'm 99.9% sure he had no idea we would get to shout out to the world how great of an impression he made and how special he made our little guy feel.
Gosh, we can't say enough about the Casa Marina Hotel and our experience.  True, they hosted us, but our opinions are completely our own and we stand behind the awesomeness that is this hotel.  It's such an wonderful place and our whole family looks forward to going back!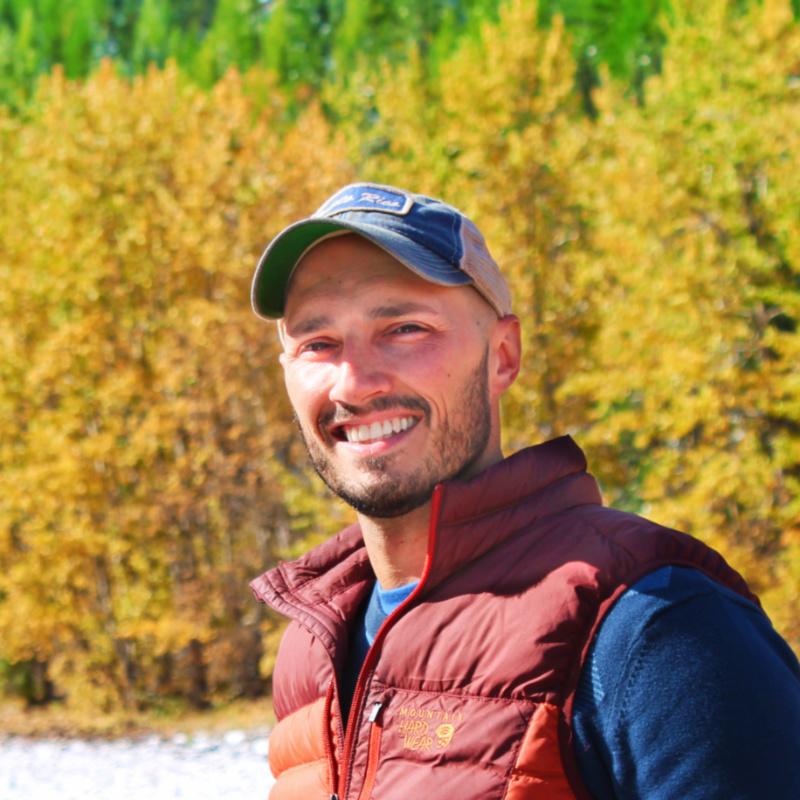 Rob Taylor is the founder of 2TravelDads, the original LGBT Family Travel blog. Focusing on ecotourism and education, 2TravelDads inspires LGBT families (and traditional families also) to go beyond their usual getaways and use travel to learn about and be part of a bigger world. "Traveling the globe and giving the kids a broad worldview."