You know how we're completely enamored with the beauty and wonder of Hawaii? Well, we have recorded a series of Hawaii podcast episodes to capture the sights, tips and things we just love about exploring the Hawaiian Islands. We'll be adding to these as we're able to, including exciting episodes from our friends in the islands.
In addition to our Hawaii podcast episodes, we have lots of articles all about travel in the Hawaiian Islands. Check out our Hawaii archives for even more ideas for planning an awesome trip!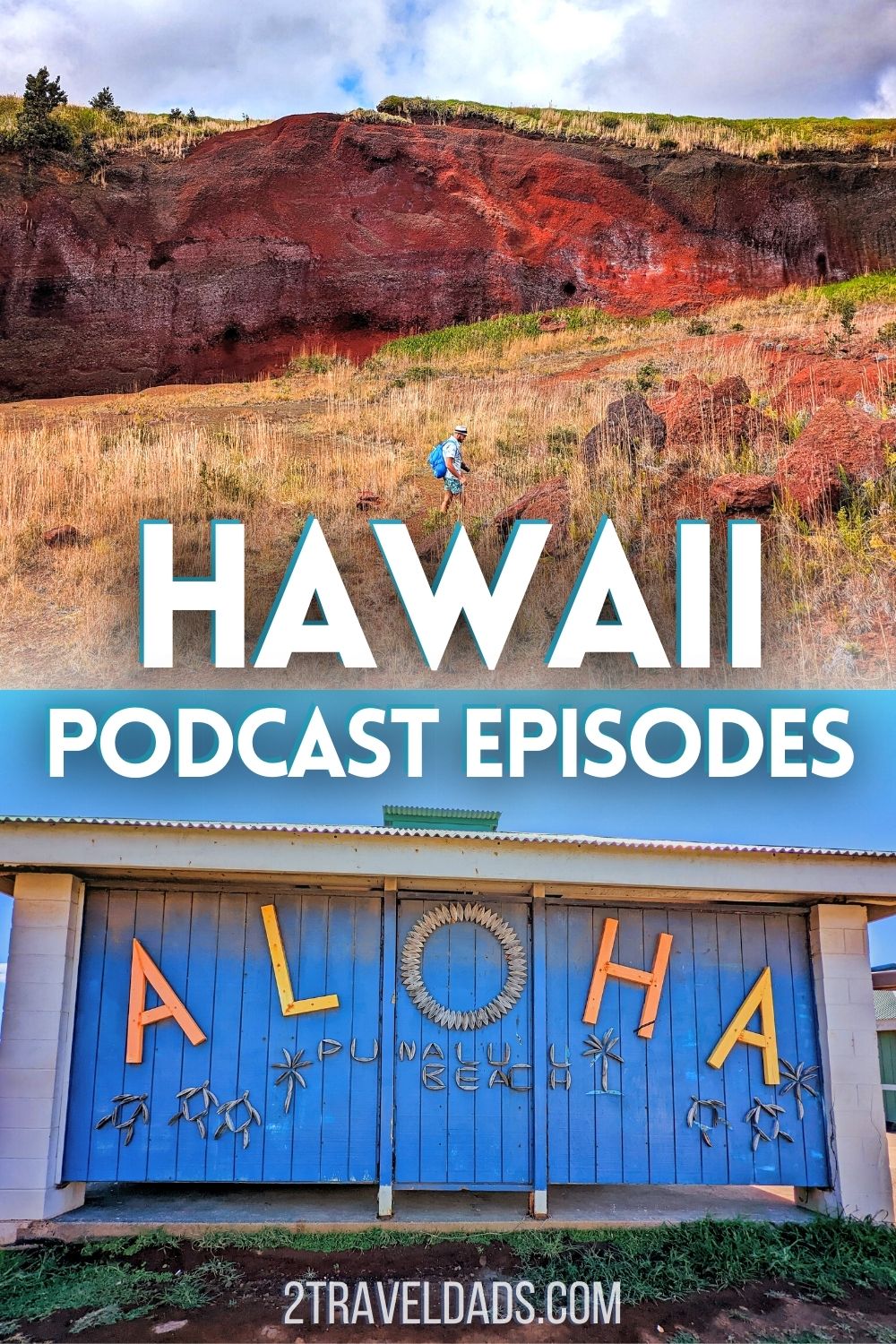 Hawaii Podcast Episodes
It's difficult to stay focused when we're talking about Hawaii, so thank you for your patience as you listen to our podcast episodes. Starting with the Big Island and working our way west, enjoy our favorite spots, experiences and moments in Hawaii.
And be sure to check back for even more fresh Hawaii podcast episodes! In the meantime, feel free to browse interesting activities and tours in Hawaii as you listen to us chat about our travels.
Big Island of Hawaii Podcasts
I love talking about the Big Island and could do it all day. It's my favorite of the Hawaiian Islands, which is why we have three podcasts about it. I'm sure that after our next visit we'll record more.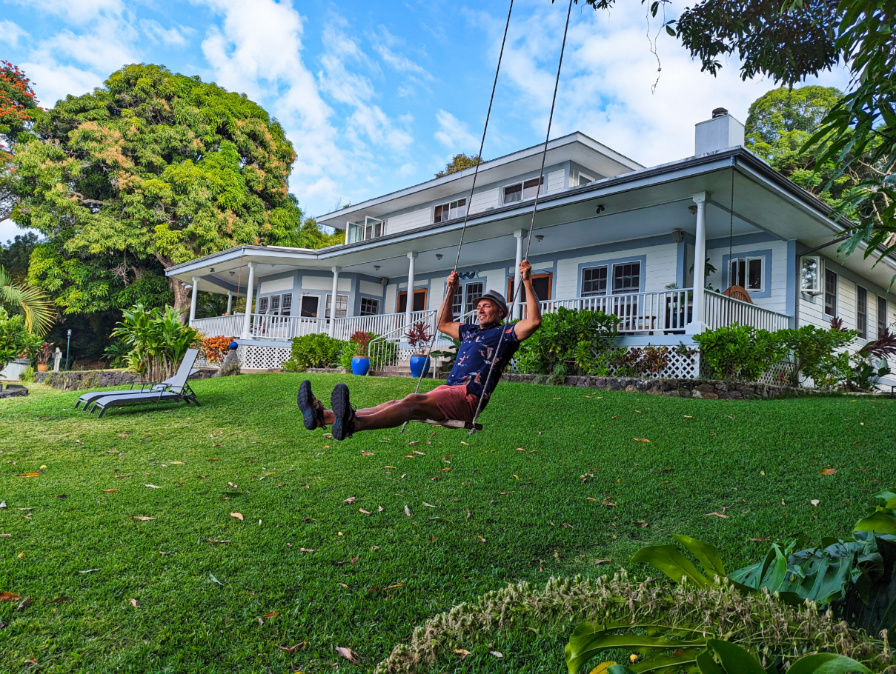 The Kona Coast – Snorkeling, Coffee and Carvings
When we record Hawaii podcast episodes we try to cover a variety of highlights. Remember that the many things to do on the Big Island, from nature to culture, can and probably should be spread across multiple visits.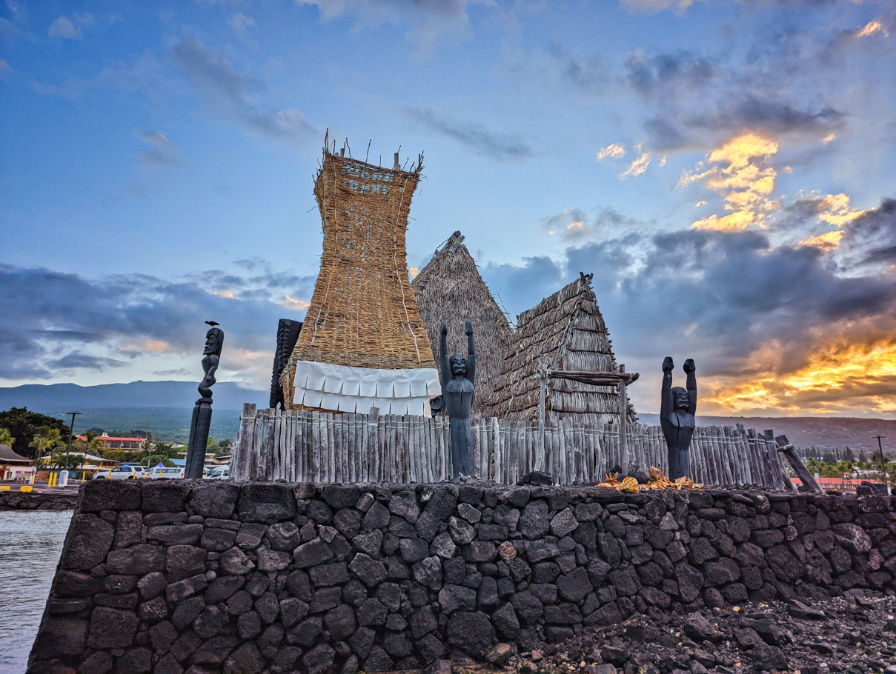 In this episode:
Favorite snorkeling spots on the Kona Coast
awesome places to experience Kona Coffee culture, from farms to tasting rooms and living history
beautiful cultural sites to stop at for Hawaiian carvings and history
Enjoy, and mahalo for listening!
Exploring Hilo and the Hamakuna Coast
Moving onto the Hilo side of the Big Island of Hawaii, the Hamakuna Coast is extremely different from the Kona Coast. In this Hawaii podcast episode we dig into the town of Hilo, the fun and fascinating things to do around town, and our favorite waterfalls around town. Make sure the Hamakuna Coast is a part of your Big Island itinerary!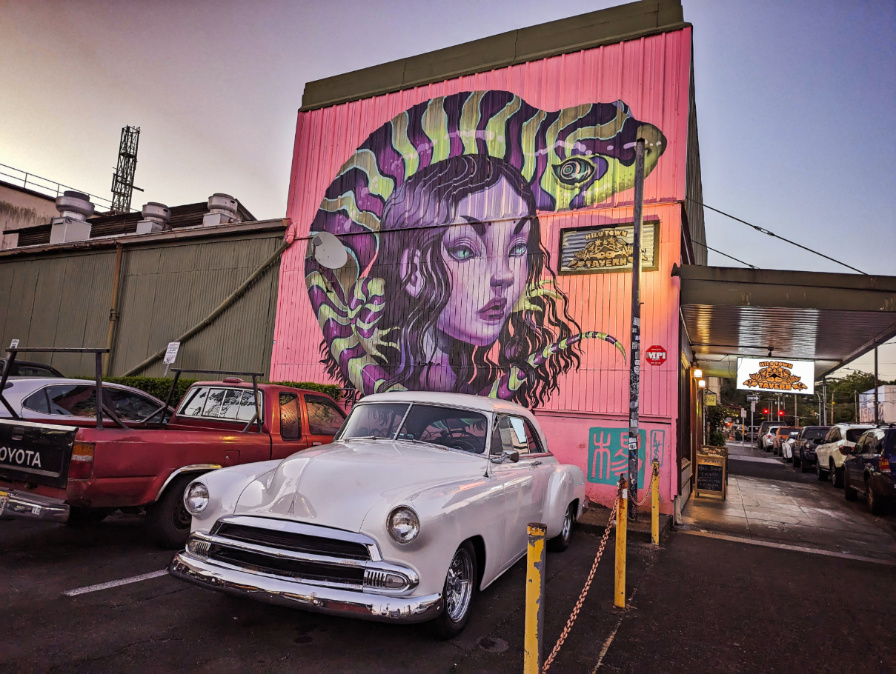 In this episode:
Why You'll Love Hawaii Volcanoes National Park
You know we love National Parks, and Hawaii Volcanoes National Park required a special episode! Where else can you hike through tropical jungle, then trek across lava flows, then watch the waves crash, and then at night watch the earth spray molten rock into the air? Whether you're looking for adventure or just beautiful, unique views, Hawaii Volcanoes NP is THE place, which is why it earned its own Hawaii podcast episode.
Get our Hawaii Volcanoes Ebook for Kindle here!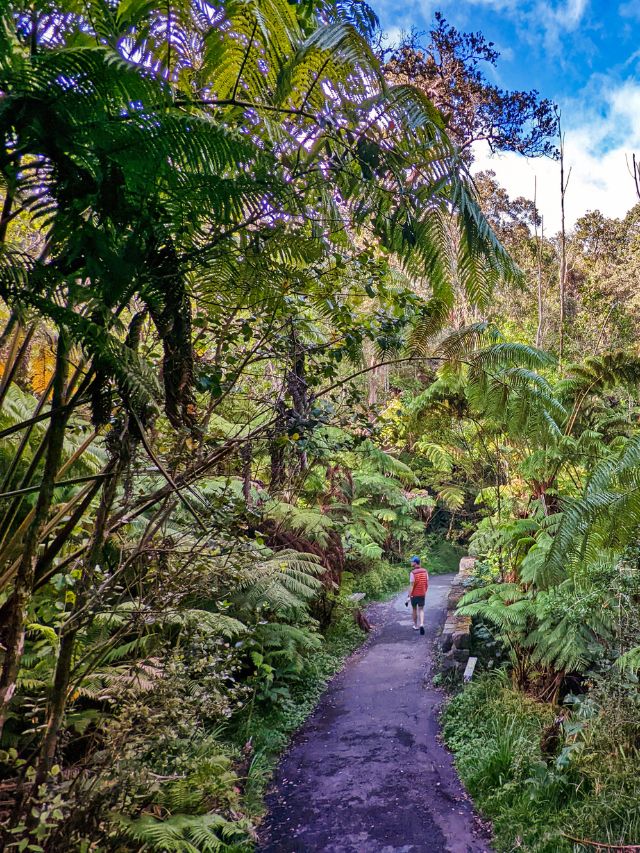 In this episode:
the volcano experience
hikes and sights to see in Hawaii Volcanoes National Park
all about Lave Glow and nighttime in the park
Kauai Podcast Episodes
I think Kauai is beautiful in the exact way that you expect Hawaii to be beautiful. While yes, it's predictable in terms of the lushness and amazing beaches, there are some wonderful surprises that make Kauai a unique place. Our Hawaii podcast episodes about Kauai are great for understanding the island and planning a great Kauai itinerary!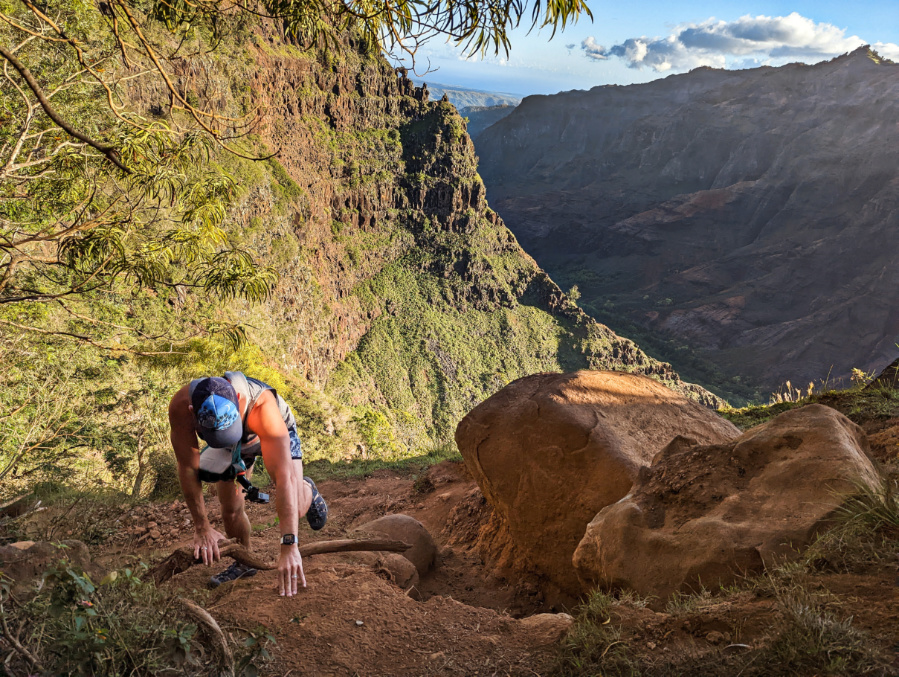 Kauai's North Shore and the Na Pali Coast
This is why you hear amazing things about Kauai. The Na Pali Coast and the communities on the North Shore are so special and beautiful. From hiking the Kalalau Trail to one of the most picturesque lighthouses we've ever seen, the North Shore is amazing. Also, hands down, the best poke we've eaten was in the town of Hanalei on Kauai.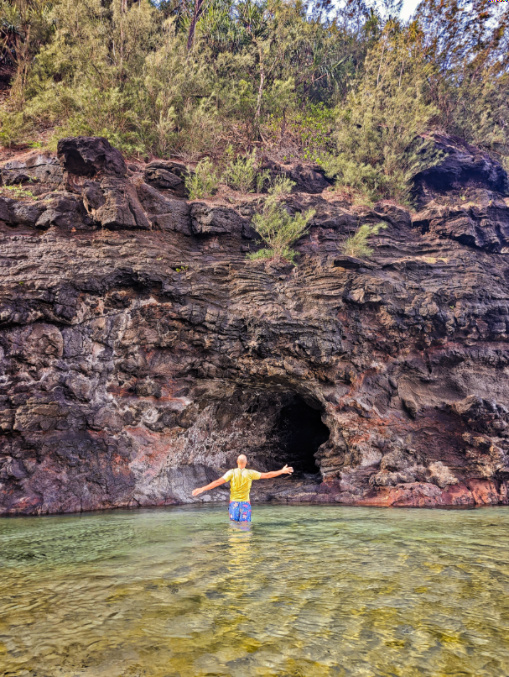 In this episode:
tips for planning a Kauai trip
hiking on the Na Pali coast
sightseeing and food in Kapa'a and Hanalei
Waimea Canyon and Kauai's South Shore
I can't even explain the compulsive need to take a thousand photos of the Waimea Canyon. And then when you're in Koloa or at Poipu it's just beautiful and fun. And then the beaches and other hikes and food. The South Shore of Kauai is wonderful and this Hawaii podcast episode is a great snapshot of the awesome experience you can have!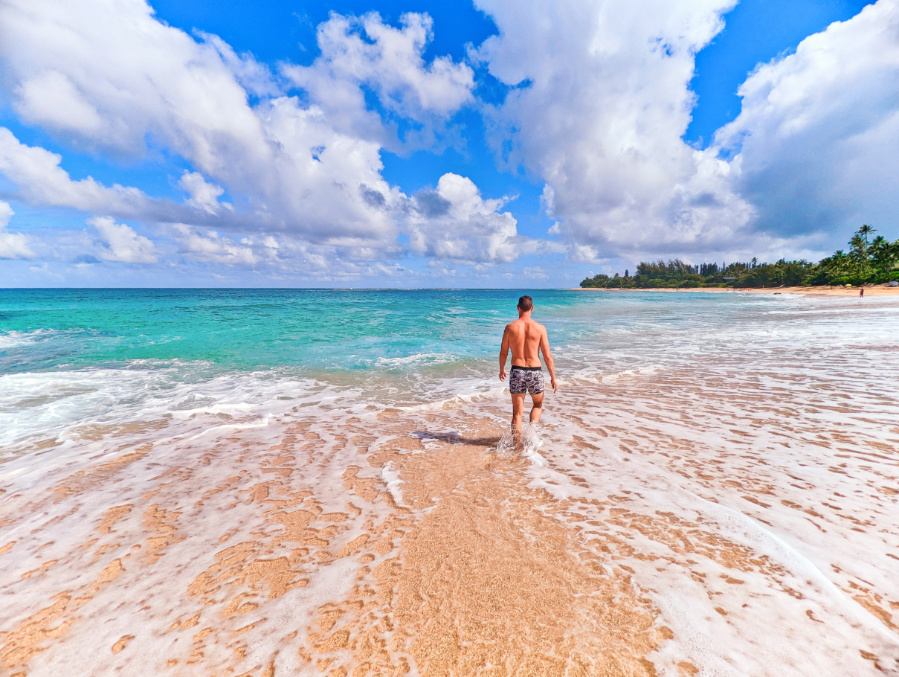 In this episode:
hiking and enjoying the Waimea Canyon
Koloa and Poipu sights
Kauai doors off helicopter flights
COMING SOON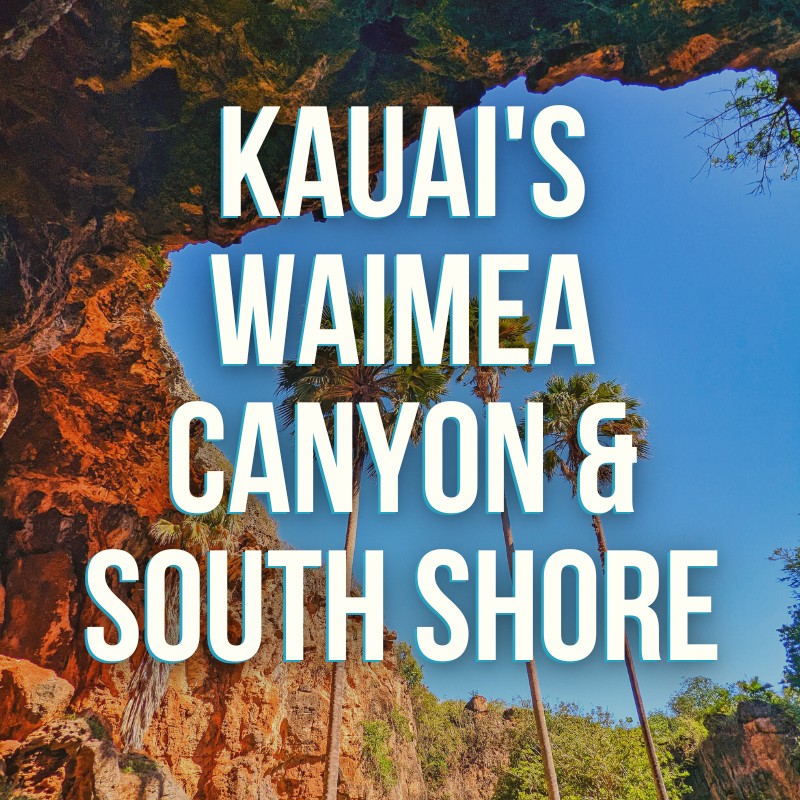 More Hawaii Travel Planning and Tips
We haven't recorded any Hawaii podcast episodes about Oahu or Maui yet, but they'll happen. In the meantime, here are some great resources to help you plan you time and have an incredible vacation to Hawaii.
Big Island Travel
Best of Kauai
Oahu Vacation Tips
Maui Travel – COMING SOON
If there's a topic that you think needs a Hawaii podcast episode, please let us know. Leave a comment or send us a note. We're always looking for more helpful topics to chat about and share!