I used to be so good about sending out newsletters and then of course, the pandemic hit and I lost my steam. With everything that happened in 2020, one of the biggest things for us was MOVING TO FLORIDA! That's right, one year ago now we moved to Saint Augustine, Florida. Before the pandemic was in full swing we bought a house here in the Butler Beach area… and then things totally shut down everywhere.
So much happened, great changes and big upsets in 2020
We were able to get our house in Washington on the market and have an open house right before those got shut down too, we sold and moved super quick. "But how did you travel across the country with everything shut down?" We actually bought a camper trailer that we used for sleeping, cooking, the bathroom and kitty transport and it was awesome.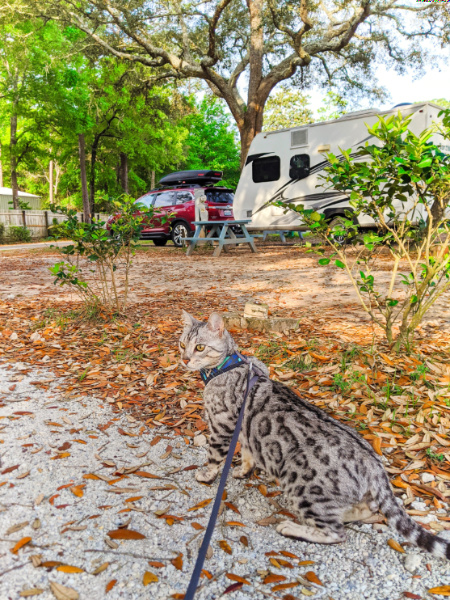 The whole way across the USA, we only interacted with two people. It was very surreal, but we saw some beautiful sights along the way and arrived safely. But man, the pandemic has been weird to navigate as a family, and being in a new place just added to it.
2020 was rough. Work contracts got cancelled and I effectively became unemployed, the tensions of the presidential election were intense living in North Florida, remote school happened and then switched to in-person school with plexiglass dividers…
But things are changing slowly and guess what… WE GOT VACCINATED!
So many things have happened in our world. The move was a huge change, but it was well thought out and the right thing for our family.
If you missed it when we first shared, check out the full scoop on our big cross country relocation.
Since being in Florida, we haven't made any new friends (thanks, Coronavirus) but we've enjoyed exploring the outdoors like nobody's business. We've been kayaking and paddleboarding non-stop since we got here. We've made friends with manatees and swam in crystal clear freshwater springs. And I've taken up the hobby of making key lime pies. When in Florida…
I wrote a book! – The Road Trip Survival Guide
With travel on hold nearly everywhere, but road trips still happening (great way to get a change of scenery and stay socially distant) I got to write a book, and the amazing Samantha Brown wrote the foreword for it!
I'm really excited about The Road Trip Survival Guide and loved creating it. Simon & Schuster took on my project and has published it! It hits the shelves May 25, 2021 and is available in paperback and audio book.
The Road Trip Survival Guide includes planning tips, packing, 18 road trip itineraries and even snack recipes.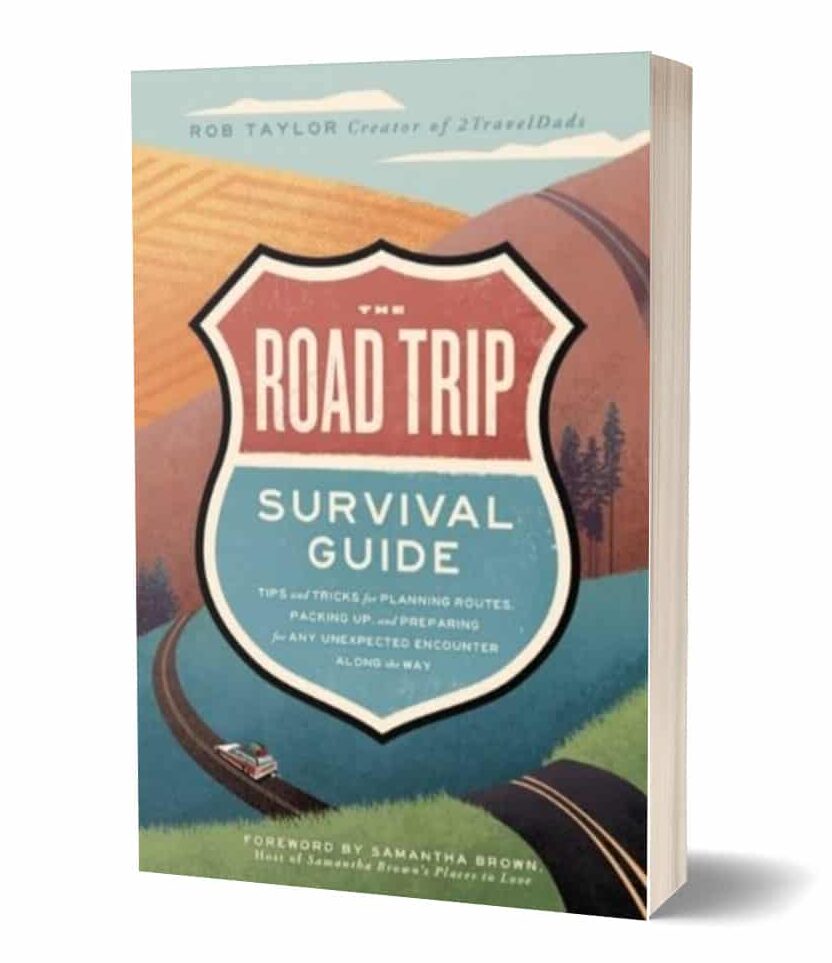 Fresh Road Trip Routs and Plans for 2021
Speaking of road trips, we've created some awesome plans that are great options for social distancing and exploring. Road trips are wonderful for getting out of the house and traveling on a budget (or be fancy, it's up to you).
Montana's Yellowstone Country Drive
Complete California Coast Road Trip
Florida Keys Road Trip… and many more!
Since we've just been here in Florida (except for a quick work trip to Reno-Tahoe) we've been writing about all things Florida. PS: it's not all what you see on the news. And the people you see on the news being irresponsible are 90% from out of state.
Check out some of our favorite Florida discoveries and let us know if you need help planning a trip.
PS: this is the beach in our neighborhood (in case you don't know why we moved to FL)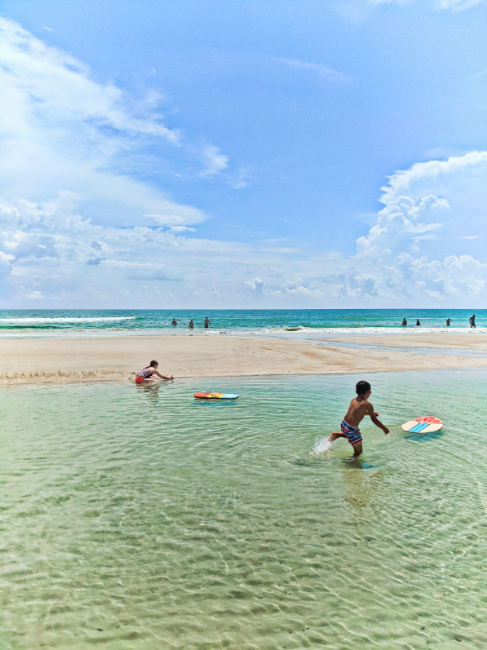 Visiting Universal and Disney in Orlando right now…
Since moving to Florida, we've gotten lots of messages and comments on the blog about visiting Universal and Disney during the pandemic. Yes, they're both open and yes, we've visited both.
Ultimately, we feel like Disney has done a better job mitigating risk and managing guest health and safety, but Universal has done well too. Both parks have been limiting capacity, enforcing social distancing, limiting seating on rides, and have totally changed the interaction types in the parks.
The biggest thing that's not cool is how busy things have gotten at Universal as time marches on. Crowds are now common and there's no managing distancing within the Wizarding World of Harry Potter. While we used to visit every few weeks because we felt safe and lines were short, we've stopped going (and we have annual passes).
Check out our blog posts about the parks, because there's a lot of info and many things to consider if you want to visit right now (on our Florida page, above).
In closing…
Of course way more has happened in the last year, and at times it's all been pretty tough. We've had lots of family time, enjoyed settling into our new home, and now we're vaccinated. We are looking forward to things getting more and more chill and healthy, but in the meantime we're just hanging out close to home.
Thank you for following along over the years and supporting us (even if you don't see us in your feed or lives). Enjoy the rest of spring and as always, we're here to help if you have any travel / life things we can tackle with you!
–Rob & Chris, 2TravelDads