We've written several times about what we look for in a destination, from activities to cost to previous visits.  We're pretty good at making travel decisions together to create the most fun vacations for our kids.  Following the recent election of Donald Trump to the presidency of the United States we were very curious how an expat might look at coming home and how they would look at making travel plans for the USA.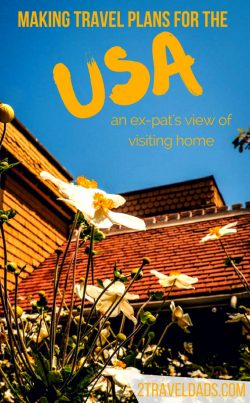 In the blogging world, we're mostly all buddies and get to share stories all of the time and sometimes even connect face to face somewhere around the globe.  Somebody I've come to enjoy and appreciate in the last two years of travel blogging is Shobha of the travel blog
Just Go Places
.  We love to read her writing because her family travels very similarly to ours and they have a great balance of nature, beaches, and history.
We asked if we could poll them about expat travel and how the upcoming inauguration of Donald Trump makes them feel about traveling within the US.  Here's what Shobha said and in the end her answer about new travel plans… just go places.
Shobha shared with us how everything from nostalgia to family ties will keep them returning to the USA.  For me, hearing that the political climate and rising levels of vocal racism hasn't altered her family's view of making travel plans for the USA, it's very encouraging, particularly as in the UK they're facing Brexit alongside our own turmoil.  Don't let political backsliding impact travel and showing your family the world!
An interview about making travel plans for the USA
As an expat in the UK, what do you look for when planning a trip back to the USA?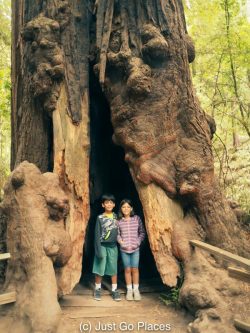 Our trips are generally planned around our friends and family in the USA. We have a lot of people to catch up with, especially now that our friends all have kids who like hanging out with each other.  We get a lot of questions on why we aren't visiting X on this trip. Trip planning was a lot easier before my children had opinions!
We return often to the USA because my parents aren't in great health.  We visit them instead of them visiting us. Luckily, they are in Pennsylvania and we can use either Philadelphia or Newark airports.  This summer we flew to California for a road trip down the Pacific Coast Highway which ultimately finished with a visit to friends in Orange County.
To check out their California road trip highlights, view here.  OMG, they went to the Madonna Inn (so weird) and one of our favorites, Muir Woods National Monument!!!
I know you love the Northeast.  What is your favorite area to explore and what do you return to?
I grew up in the suburbs of New York and went to university in the city so Manhattan has a special place in my heart.  My son absolutely loves Manhattan but my daughter finds it all a bit much.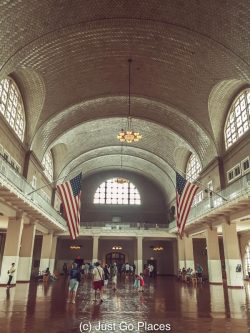 New York city is a lot like London in that it is constantly changing and evolving.  Restaurants, stores, neighborhoods etc – you never know what you'll discover next.  For example, this year at Easter we spent a lot of time in downtown New York City which is undergoing a whole urban renewal.
We spent a part of every summer at our house in Martha's Vineyard. When our kids were younger, we would spend more time at our house. Summers on the Cape and the Islands have great weather so we have lots of beach time, cycling, tennis and good seafood. Spending summers in New England is part of the Americanization process of my children!
All of the time we think about how taking our kids to different places around the country and globe impacts and influences them (check out How Travel Impacts Kids).  It's kind of funny to think about how making travel plans for the USA for some serves the same purpose of us planning a trip to the UK or France.
Hearing Shobha's statement about the "Americanization process" they are ensuring for their kids was interesting.  Again, it's something we don't often think about, but just like those who immigrate to the USA keep the traditions of their own homeland alive, it's important for those coming FROM the USA to share that heritage with their own family.
When you think about family travel in the USA, what destinations or cities really strike a nostalgic chord with you?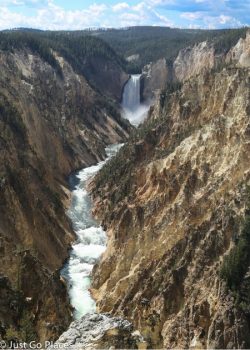 Nostalgia is about what you did as a kid, right?  When I was growing up, my parents who were immigrants to the USA, absolutely loved American road trips. As far as they were concerned, there was no country better and there was no reason to go anywhere else.  Ironically, my father worked for PanAm for years. So we actually had free flights anywhere in the USA (or the world for that matter).  But, nope, we did road trips instead.  
We definitely have a fondness for road trips. Throwing everything into the back of a car and hitting the road makes for an easy family vacation. For example, we spent two weeks driving through Wyoming (including Yellowstone National Park) one summer and a week last Christmas in the Florida Keys.
We are so alike!!  Take a look at a few of our USA road trip itineraries if you're making travel plans for the USA.
Since your kids are growing up overseas, do they have a clear opinion or preference about traveling in the United States?
T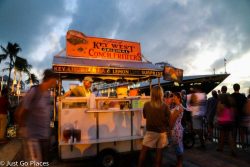 hey absolutely love visiting the USA because they associate it with good friends and family. I have trained those kids well!  The USA also has lots of quirks you don't get in other countries as well. For example, my kids think drive-thrus are the height of civilization. What could be better than getting grilled cheese to go from Panera? Not much if you are 10 years old.
Some of the beaches, such as in the Outer Banks in North Carolina, let you drive on with all your beach and barbecue gear.  So you can have fun at the beach, grill hot dogs for lunch and NOT have to carry any heavy gear either.
Pro-tip:  if you're not a frequent beach driver, DON'T DO IT without a little guidance.  Safety tips: deflate tires a bit, only drive in designated areas, watch the tide, don't sink and get stuck, have the number for roadside assistance ready.
Following the recent election of Donald Trump, a candidate with many supporters being openly racist or anti-progressive, do you have any qualms or worries about bringing your kids back to the USA for family travel trips?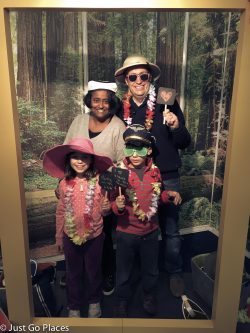 I find these events disturbing but I will never stop going to the USA for family trips.  First of all, I want to see my family and friends. Second, it's my country, too.  I'm not getting chased away.  And, of course, I need my regular visits to Target and my fix of New York pizza.  Nothing in the world spells comfort food to me more than New York pizza.
The world in general I think is going through a reactionary phase. Brexit has brought out some of the inherent racism in the UK too. Our Polish friend got attacked by a gang with dogs just because they overheard him on the phone speaking in Polish.  Luckily he got away but he was hospitalized for a few days.  This incident happened in multi-cultural, cosmopolitan London.  
The Polish government itself is fairly right wing with its anti-immigrant stance and  espousal of hard-line Catholicism.  The French elections in May 2017 are throwing up a lot of conservative candidates too.  
We always advocate for getting out into the world and being a positive force and example, but always exercise caution.  The world is on fire right now with all sorts of political change, so be wise.
What is your next destination you and the family are heading to and why did you choose it?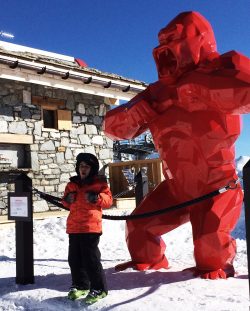 We are in England for Christmas with my husband's family.  For New Year's, my husband and son are going skiing in Chamonix in France. My daughter and I are skipping skiing this year. My daughter has standardized exams the first week of January when she returns to school, and we are not risking a broken arm or other injury.  Chamonix is for die-hard skiers anyway with some of the most expert terrain in Europe.  My daughter and I are lazy skiers.  We really liked the Spanish ski resort of Bequeira-Beret where we went last year.  Lots of good food, and a relaxed approach to skiing where the Spaniards get onto the slopes right before lunchtime.   You ski a few runs, then have a nice long lunch which spills into aperitif time.  
In February, we are all going to Venice for Carnival, something we have wanted to experience for a long time.  Last year, we went to Carnival in Rio de Janeiro and that was a crazy experience. We won't have the same great weather in Venice but I'm sure it will be very cool. We have signed up for a mask-making workshop that I'm sure our kids will enjoy. Our kids won't be old enough to attend a ball but we'll still have lots of fun eating the traditional sweets, throwing confetti and watching the customary Flight of the Angel in St. Mark's Square.
Really, the Green family of Just Go Places is such a cool group.  They're fun, appreciate the history of all of the places they go and their outlook on the world is bold and fearless.  They're not hesitating to make travel plans for the USA so follow their lead!  Take some time to check out their blog and see how diverse their travels are.  Such cool people.