I love sharing our twice monthly newsletter on the blog. I use the newsletter to share what's happening RIGHT NOW and to provide suggestions that you can jump on in the moment. With school getting out and much of North America returning to normal life, there is a lot to talk about.
Pride Month Thoughts
June is Pride Month (I'm sure you know). Every year I get between two and ten emails each day during Pride asking us to hock products. Sometimes I'm happy to do it and sometimes it's a gateway to talk to companies about supporting the LGBTQ+ community year round. If you see us sharing any particular product or destination this June, know that it's because they have a history of activism or supporting Pride more than just this season.
I love to watch other bloggers throughout the year to see who they partner with and what sort of relationship they have to brands; it's a good way to help me find people to work with or new products to try. I recommend you do the same! This goes for more than Pride, but keep an eye out year round for who's support the Black community, who's doing work to help veterans, or who's lifting up marginalized peoples year round.
If you haven't read it before, some suggested reading to help understand Pride more and get a handle on why it's important, read our blog post:  WHY PRIDE MATTERS – WAYS TO SHOW YOU LOVE THE LGBTQ COMMUNITY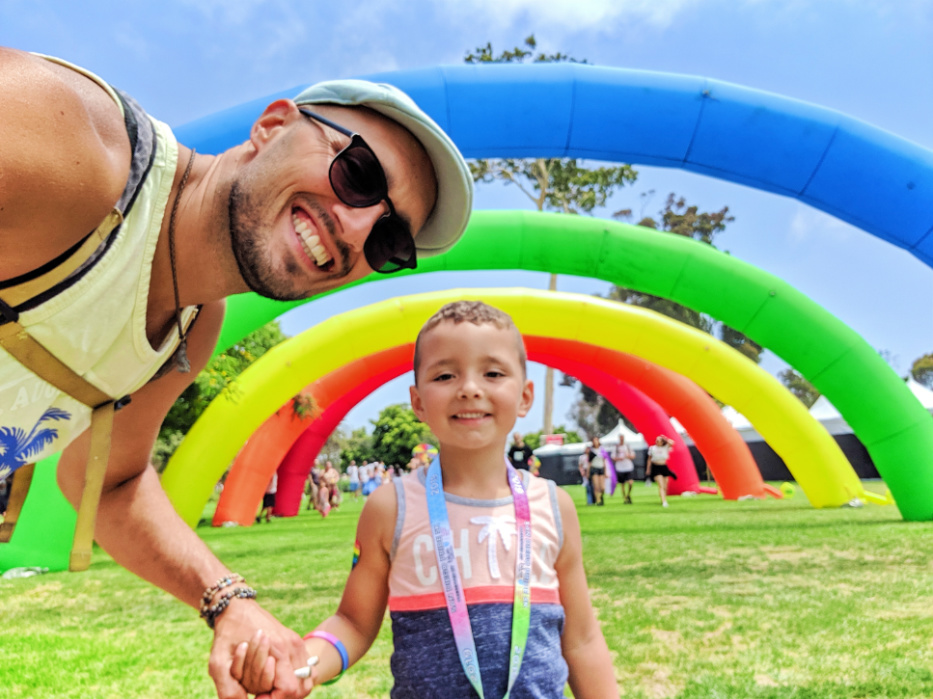 ---
School's Out for the Summer
Last week was tough at our house. We had the last day of school and to say that emotions ran high would be an understatement. Thinking back to 2020, the last day of school then was a whirlwind of showing up at school to make take-home packets for kids with the announcement of schools closing. I remember showing up at Oliver's classroom and him starting to cry because he put it all together: "school's closing, we're moving to Florida, this is my last hour with my friends…"
This year was much better, including a fun week of field day games, themed parties and getting actual closure on the year, but it was still tough. The kids really love their school, their friends and their teachers. We are actually looking forward to school starting back up in August.
Tip: if you've got kids sad to have school done because they LOVE school work or writing, get them the Ultimate Travel Journal for Kids so they have something to work on all summer that will engage them in their vacation time!
Our Summer Plans
We are having a whole run of vaccinated visitors starting this week and then we've got actual travel planned. We'll be popping up to Savannah, which we've never been to, and then we've got a trip back to Washington in July. It'll be nice to get to see people and say actual goodbyes. When we moved it was just a quick Facebook post and we were gone because we couldn't see anyone due to the pandemic. 
Looking forward to this trip! We will be doing a bit of our Olympic Peninsula road trip route as we do some camping with family, and I can't express enough how much I'm looking forward to being up in the mountains!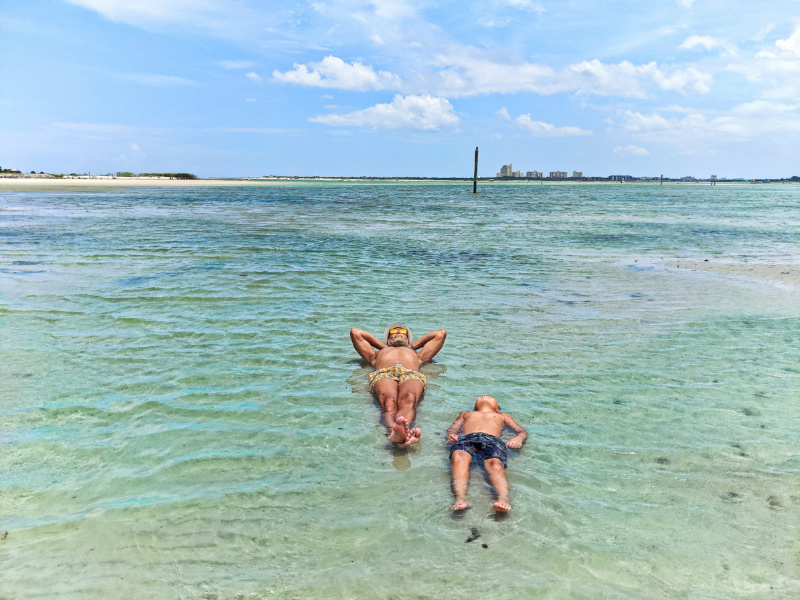 Easy Summer Road Trips to Enjoy
So, I was thinking, "What would be some fun, easy travel plans people could do this summer?" Of course road trips was the first thing that came to mind, and since that's my specialty I've got a few to share.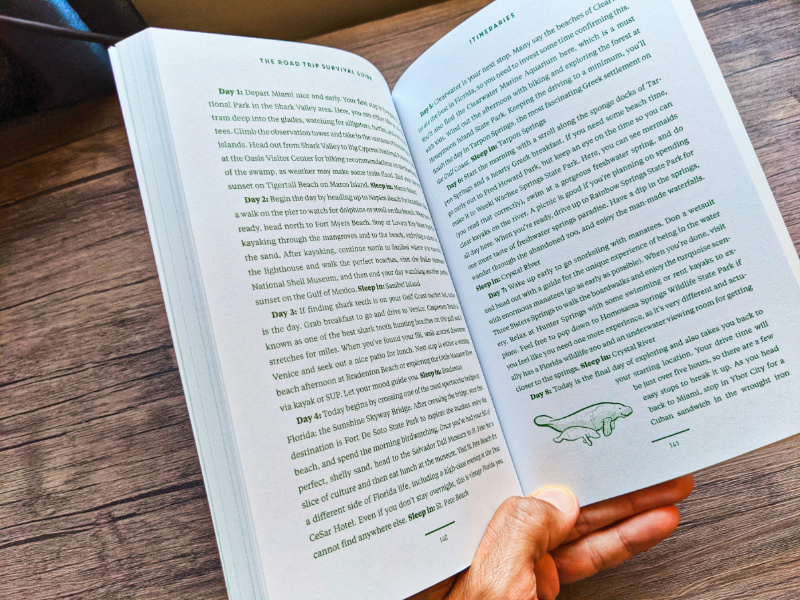 National Parks Road Trips
I looked at the demographics for who visits the blog and who gets my newsletter and it seems that the majority are West Coast people. So I built out two of my favorite road trips we've done and made it easy to do and adjust for the amount of time you have.
If you want to do the full West Coast National Park corridor, this trip covers from SoCal to the Canadian border. Including Joshua Tree, Sequoia, Kings Canyon, Yosemite, Oregon Caves, Crater Lake, Painted Hills, Mount Rainier and Olympic NP (or North Cascades) – WEST COAST NATIONAL PARK CORRIDOR ROAD TRIP HERE!
Want to just do the California National Park loop? This road trip circles from the Bay Area through Northern California, down the Sierras and back to the Bay.  CALIFORNIA NATIONAL PARK ROAD TRIP LOOP HERE!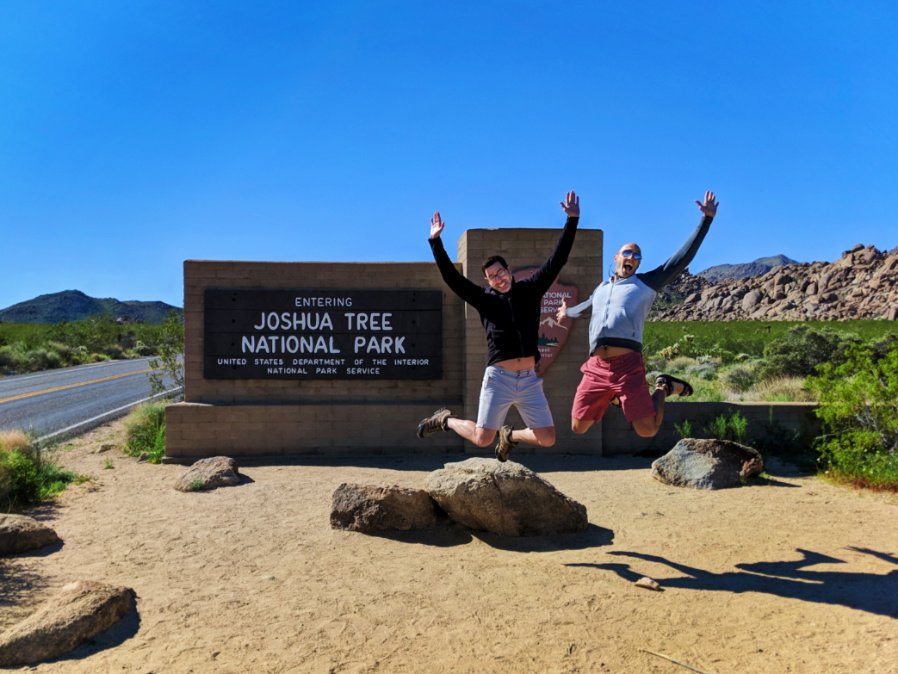 Easy East Coast Road Trips
I'm always going to encourage people to visit Florida and do a trip around any part of the state. I think we have some of the most unique nature in the USA and we have some really beautiful small towns too. But there is more to the East Coast than Florida!
The road trip from Washington DC to Virginia Beach (or the reverse) is really fun and great to do either just with adults or with kiddos. Our family geeks out with living history, so anything that includes costumes and anachronism is cool with us. And then exploring the Washington DC area is just really fun and interesting too. AWESOME VIRGINIA AND WASHINGTON DC ROAD TRIP HERE!
That's about it for now. My next newsletter will have a bit more info about getting setup for "back to school" and some easy travel you can plan for fall (I know, but I'm not jumping the gun at all).
As always, we appreciate you following along on our journey with parenting, traveling and Florida life. If you have any questions or need some recommendations, the inbox is always open.
Have a great week!
-2TravelDads: Rob, Chris and Kiddos