Summer is halfway done, and then for some kids school starts in a month. That's us. We just got out and now have just a month left of summer vacay. It's been fun though and it's been BUSY. Why is vacation, whether you're at home or traveling, so busy?
Last time I sent a newsletter was at the beginning of June. School was getting out, it was the start of Pride Month, and we were planning some trips.
Road Trip to Savannah, Georgia
We have since gone to Savannah, Georgia and loved it. I'm working on putting our whole Coastal Georgia road trip into a blog post, as it was really fun with cool historic sites. And yes, historic sites that told actual history of slavery and genocide and not just a pretty picture of plantation life. I really appreciated how honest history is replacing so much of the white-washed historical accounts you find when you travel in the South.
Quick list of our stops on our road trip to Savannah:
Brunswick
Fort King George State Historic Park
Savannah
Tybee Island
The weather was beautiful and it was wonderful to visit a new city. I'm so excited to write about it!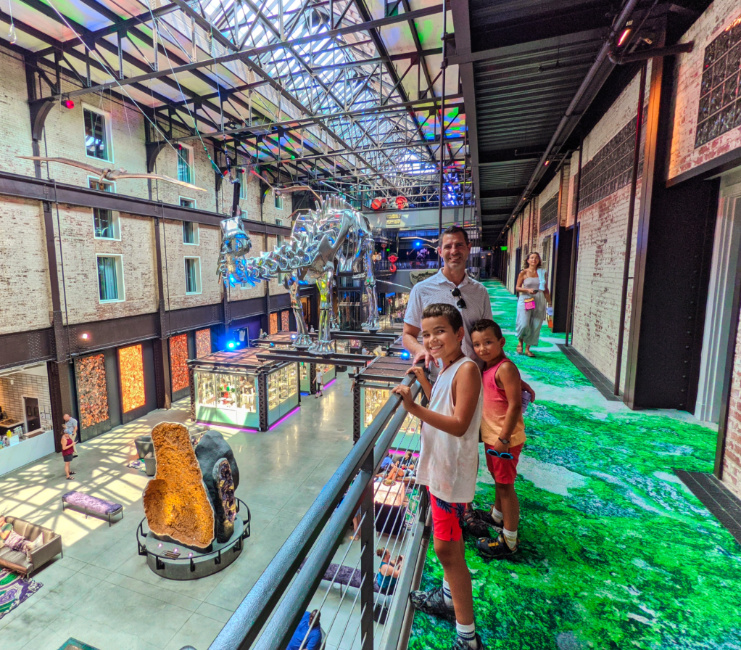 Summertime Nature Center Trips
More fun stuff we've been doing to keep the kids' brains busy during summer vacation includes not-exciting reading time and SUPER exciting nature time. We've visited several of our local nature centers (cuz we have them everywhere here in the Southeast) learned a ton about sea turtles.
Here in Saint Augustine we have the GTM Research Reserve, in Ponce Inlet we have the Marine Science Center, and up on Jekyll Island is the Georgia Sea Turtle Center. And then our local beach has had over 500 sea turtle nests this summer. So much turtling!!
Tip: if you're visiting Butler Beach / Crescent Beach here is North Florida, go for a sunrise walk on the beach to see if you can find turtle tracks or watch a turtle making a nest from a distance. So cool!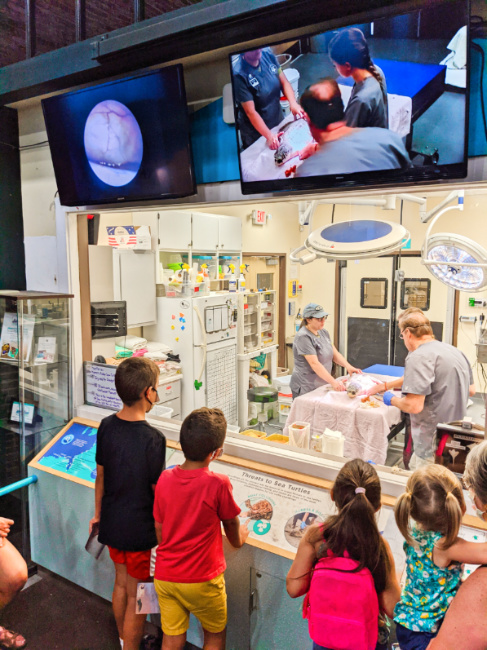 ---
Back to School and Virtual School Prep
We've also gotten ourselves ready for the upcoming school year. While I'm sure that things will only continue to improve (fingers crossed people keep getting vaccinated), we're ready to have virtual schools days again. We had lots of times last year that we kept the kids home because of COVID uncertainty and we'll keep that same approach this year.
Last year, if we went somewhere or had an interaction that was iffy we kept the kids home for a week or so to make sure we were all healthy. And after Christmas break and the times that no doubt lots of families got together, we kept the kids home to let things pass/play out. We'll be doing that again this year.
I would encourage everyone to continue to proceed with caution as they expand their travels and interactions. Act in consideration of the most vulnerable people you may interact with. For us right now, that's our unvaccinated kids.
Anyways, if you want to see how we've set up virtual school and home office workspaces at our house, I wrote a whole article about it, including my recommendations for the computers we use (for school and running a blogging business).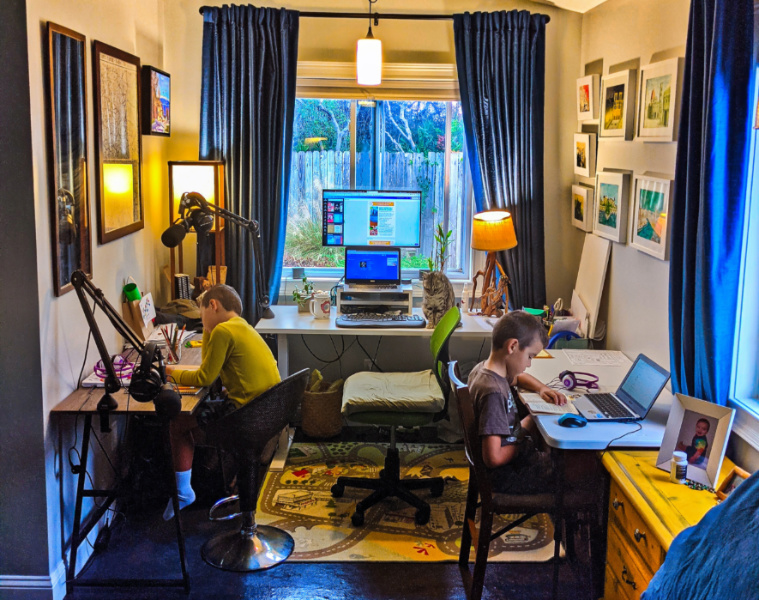 ---
Continuing Pride After June
One last thing I wanted to touch on before I go is continuing Pride throughout the year. I talk about Pride 365 a lot, and I feel like I mention it in some capacity in nearly every work email. Pride Month is over, and overnight rainbow brand logos and LGBTQ+ social media posts stopped. Just done. 
June ends and I stop getting emails saying "We'd love to work with you!" or "Can we feature you…?" That's fine, because in the month of June I say no to 99% of those emails, but NOW is when everyone has the chance to keep the awareness and inclusivity going. If you work at a job that could make a point of supporting LGBTQ+ business or could be extra welcoming to LGBTQ+ customers, take the initiative to keep that behavior going all year.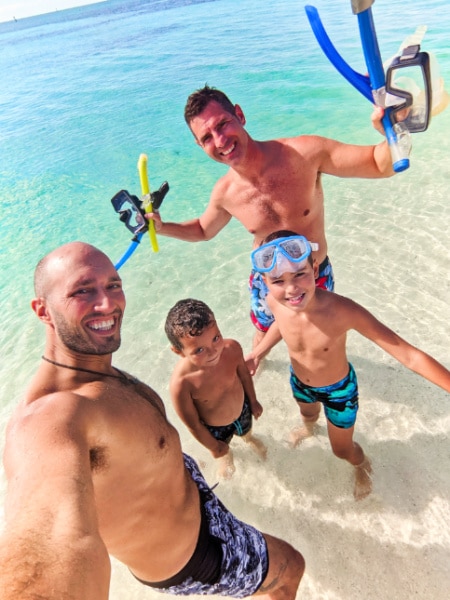 ---
Upcoming Summer Travel – Going Back to Seattle
That's about it for now. I just wanted to check in and wish everyone an enjoyable rest of summer. We'll be taking a trip to Seattle to say our goodbyes that we didn't get to do because of COVID, and then we're back to school.
If you're coming to our neck of the woods, we'd love to help you have a great visit to Saint Augustine and North Florida. Check out our articles about the area and if you have more questions, send me a note!  GUIDE TO SAINT AUGUSTINE AND FLORIDA
Have a great rest of your weekend and I'll check back in at the end of the month. Happy summering!!
     — Rob Taylor (the talkative one of the 2TravelDads)