Disclosure: I have received information about #HowWeFamily from the makers of TYLENOL. The opinions stated are my own. This is a sponsored post.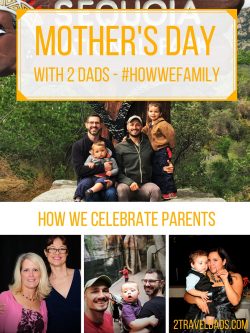 Strangely we're always asked how we celebrate Mother's Day.  Um… like any other family does?  We have moms.  We have women in our family who are moms.  We celebrate them.  "Oh, but one of you doesn't get to have Mother's Day and then the other gets Father's Day?"  Um… no, we're both dads.  You're curious #HowWeFamily?  Here's how we roll for Mother's Day.
Being a household of two dads, we don't really make too much of a to-do when it comes to celebrating ourselves for Father's Day, but we're sure to spend the day together or with the rest of our HUGE family.  For Mother's Day, we've got a few great moms to celebrate.
The kids have two gramas and many aunts.  They know that their cousins all have moms.  They know that they don't, but that they've got tons of people who love them and that their dads love them.  Love them so much.
They also know that they've got a birth mother.  What does that mean to them? They, or at least our oldest, know that she's an important person in our lives and that she loves them too, but that she's not "mom." She's got her own family AND helped us make ours.  The kids know that.
So, how do we celebrate all of the amazing women in our lives?
Celebrating our Immediately Family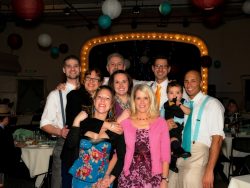 This is a no-brainer for us.  The kids' gramas just want to spend time together.  Some years we've tried to do brunch out and about with the family but, well, let's just say that everybody everywhere wants to do Mother's Day brunch.  After a few flawed attempts at brunch out and factoring in keeping kids happy, we've learned that Mother's Day at home works best and gives the moms of the family their best experience, the most interaction with the family and we can all enjoy the day best.
The kids love their gramas and aunties.  They love their cousins.  Mother's Day is the perfect opportunity for them to build their family-friendships and let the family matriarchs see all of their kids loving life together.  That's how we celebrate Mother's Day.
And then Birth Mother's Day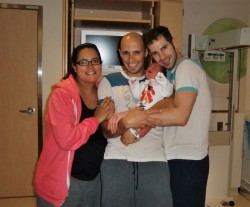 One of my favorite things about our extended family is that we're very active in each others' lives.  We all pick up each other from the airport (or she fetches us, I guess).  We watch the other's kiddos from time to time.  We just hang out… a lot.
While we don't specifically celebrate Mother's Day with the boys' birth mother, we get to spend more time with her than we ever thought we would.  Our relationship is awesome and provides the boys with a direct connection to an incredible role model who is just as invested in their well being as we are.  We joke that we need to just have a commune, but it's kind of true.  
Like I said, Mother's Day isn't focused on the boy's birth mom, but we get to do something together for every other holiday.  We've gotten to do Christmas, Easter, 4th of July, Labor Day…  Oh, and one Thanksgiving we were all in the hospital together having a baby (best Thanksgiving ever).
We celebrate our mish-mash family at every opportunity.  That's just how we roll.
Why don't we celebrate us dads on Mother's Day?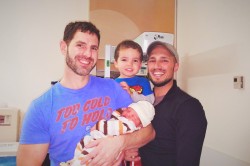 You know, like I said before, people ask which of us gets to celebrate on Father's Day and we celebrate the both of us.  Moms are plentiful in our world and we choose to celebrate them when it's the designated day.  
We get messages from people on Mother's Day stating that we're doing a great job filling a mother's role… And strangers are more than happy to tell us that it's great that the kids have motherly influences in their lives in addition to us.  Really, people?  
Moms and dads do the same thing.  Moms give love and care and compassion in the same way that dads do.  Dads aren't the only ones that teach kids how to play in the dirt and build things.  Yes, totally celebrate moms on Mother's Day but remember that any parent is important and doing a really tough job no matter their gender.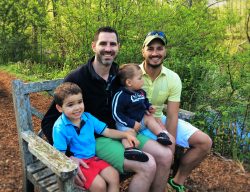 The intent behind sending thoughts and comments to dads on Mother's Day is pure, no doubt, but it's frustrating that comments imply that dads can't or don't normally do the same thing as moms.  I'd love it if we could just all celebrate each other equally on any given day, but in the meantime, let's celebrate our parental figures in the best ways possible whenever we can.
So, Mother's Day:  we love it.  We love to share our kids with the moms in our lives.  We love spending time all through the year with their birth mother.  We reserve Father's Day for spending time as our own little unit or adding grampa into the mix.  Every family does Mother's Day so differently and keeping it for the moms, that's #HowWeFamily. 🙂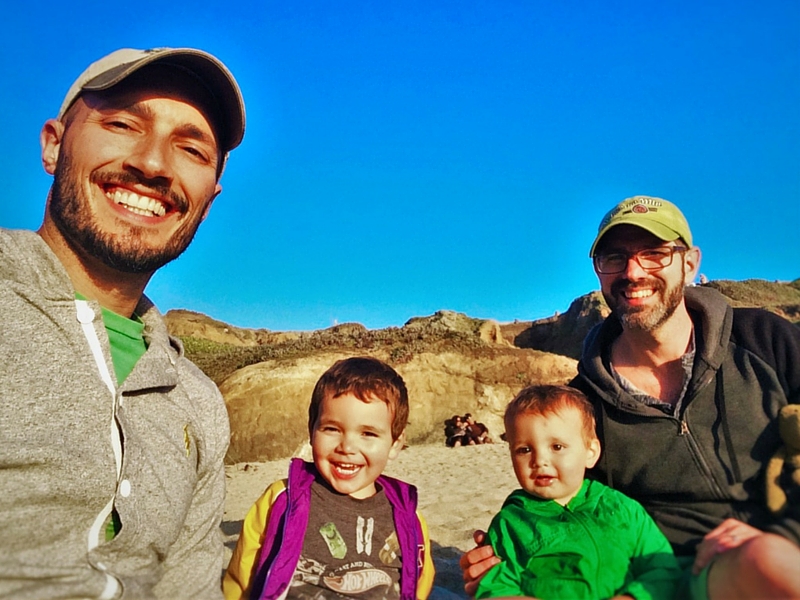 FYI:  Tylenol asked us about this and we're more than happy to share.  We're all about sharing our stories, both our travels and our everyday life, so shedding some light on how 2 dads celebrate Mother's Day with their kids, yes, we're here to give a look into our world.