Unlikely Souveniers: 5 great ways to bring back memories
No matter how you try, part of being a tourist is browsing through trinkets and postcards at some point during a trip.  You might not mean to do it, but you'll undoubtedly look at a snow globe or t-shirt even if you have no intention of purchasing it.  When you travel with kids, a simple stop to grab a snack can turn into an accidental window shopping experience, or worse, a conversation of "You don't need that.  It's just a stuffed animal.  That'll break on the plane…"
Well, here are 5 great ways to bring back a little piece of your family's journey that won't aren't wasteful or ridiculous.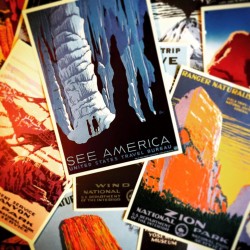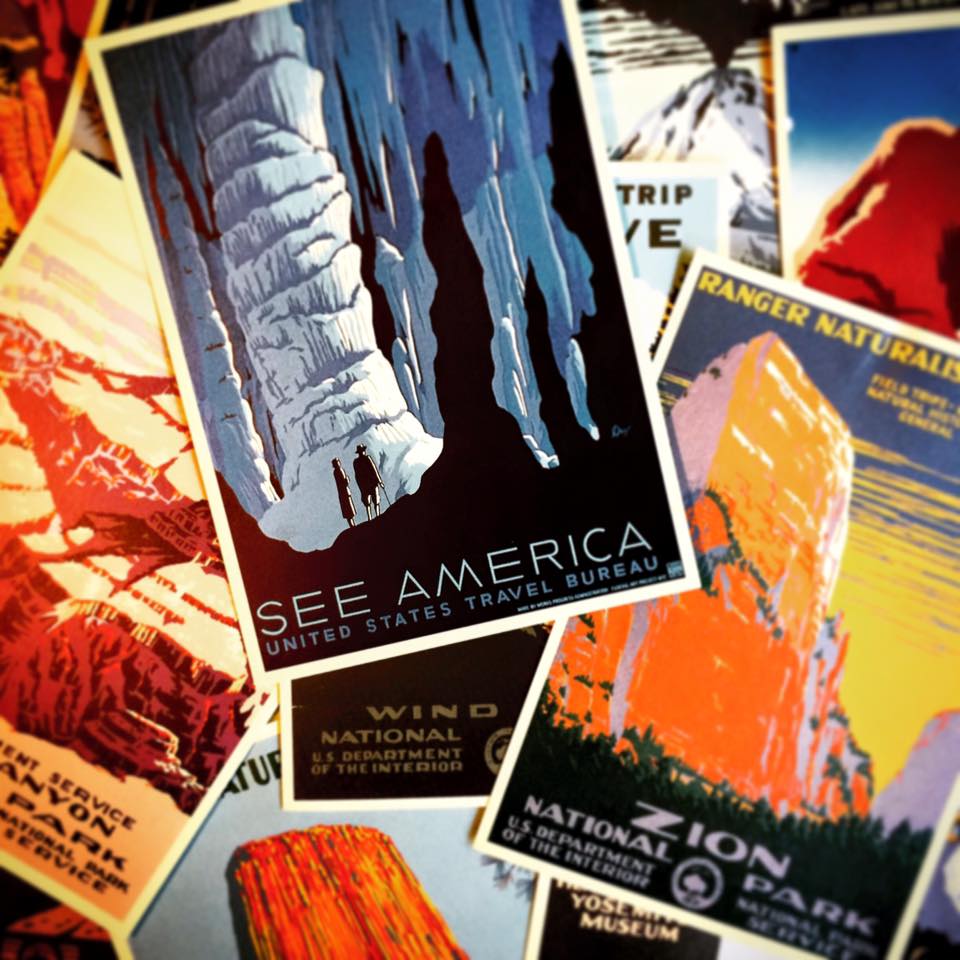 Postcard or Print – although postcards are the most clichéd of all tourist items (maybe snow globes are) they are also one of the best things you can purchase as a souvenir.  Why?  Simple:  a postcard will display the best characteristics of a place that you may want to remember and the image has been professionally assembled to be the best looking shot it can be.  True, there are some horribly cheesy or outdated postcards out there, but there are cool ones too.  Vintage postcards are our favorite to find.  Prints are also a great thing to bring back.  Like a postcard, the image is tested and true.  When you return home, it'll be easy to frame that print or one of your postcards to use as art on a wall and remind you of your travels.
Tip:  if you see a flea or farmers market while traveling, you may be able to score a great print by a local artist for not too much money, and you'll be supporting somebody who's dream is to share their art.  Buying a souvenir like this gives back to the community you're enjoying, and that's very important to do.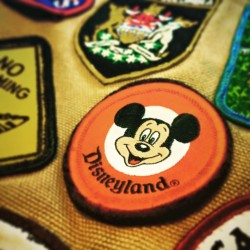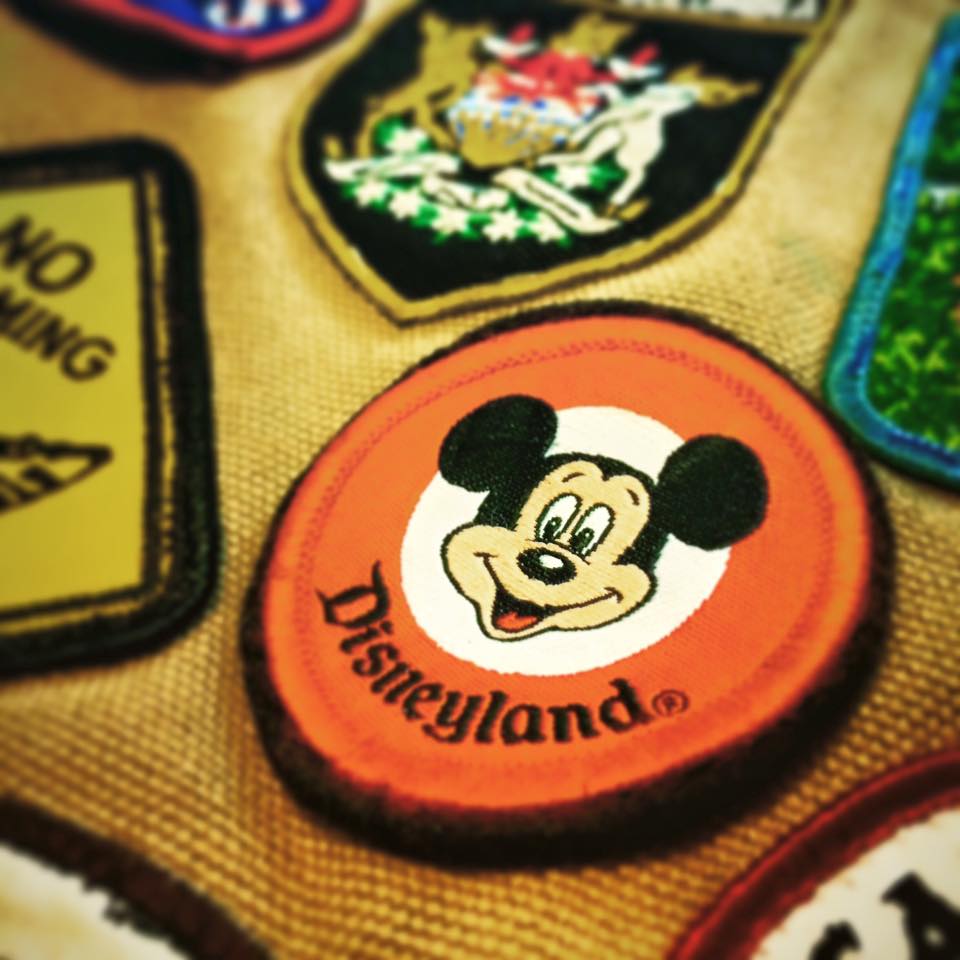 Patches – huh?  Yep, patches are a great souvenir for several reasons.  1.) they are useful for covering stains on a sweatshirt or fixing a hole in a bag.  2.) they are a great, small thing to collect over the years that can be stored and rummaged through (like baseball cards).  3.) you can create a truly fascinating piece with them that will spark conversation with the most random people.  Example:  I have a satchel that I added a patch to a long time ago and then continued to add as I traveled.  I cannot wear it without generating mentions from strangers and then sharing stories.  My son also loves to hear about each destination and get excited for his own trips (post to come).
Tip:  learn how to say "patch" in the local tongue.  Patch isn't a universal word and in some countries you may wind up with stickers instead.
Tip 2:  always carry a needle and thread for adding your patches while sitting in an airport.  Time to kill? Killed.
Shells – if you're an ocean-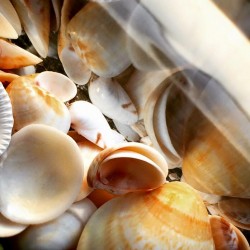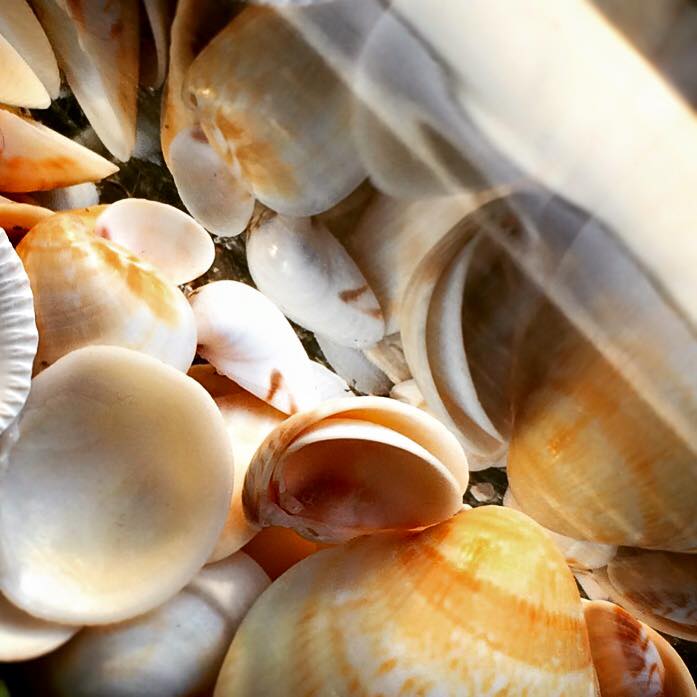 going family like we are, you probably beachcomb at any given chance.  For us, since we live by the beach, it means that our garden is littered with broken clam shells.  That being said, when we travel to beaches, we find different shells than what we have at home.  Bringing back a small handful of shells is a wonderful way to have a unique object that harkens back to that day your family spent in the sunshine, sand between toes, kids splashing in the warm waves…  We like to display them in vases within our home.
Tip:  check if it's okay to beachcomb where you are.  Often times there will be signs posted stating that a beach or cove is a protected area and you're not to remove any objects.  In some places this is a felony or misdemeanor (such as at a nationally protected seashore).
Tip 2:  remember that a shell was once a living thing.  Double check to be sure that what you're bringing home is dead, including barnacles, and that it's clean and won't spread unwelcome germs.  CLEAN YOUR SHELLS.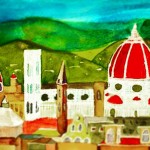 Paintings – we love to draw and paint in our house.  This means that in the studio we have stacks and stacks of finger painted gems, but it also means that we have some wonderful, one-of-a-kind creations that we've made while sitting on a beach or in a café.  We have 30-40 small paintings from different places around Europe that we've got frames, always in view and always inspiring us to plan our next trip.  Another type of art you can make while traveling, depending on your destination, is a painted ceramic or stone.  As touristy as it may be, many resorts or small coastal towns have booths or shops where you can sit with a local and create your own native art or Oaxacan-style creature.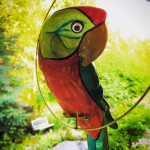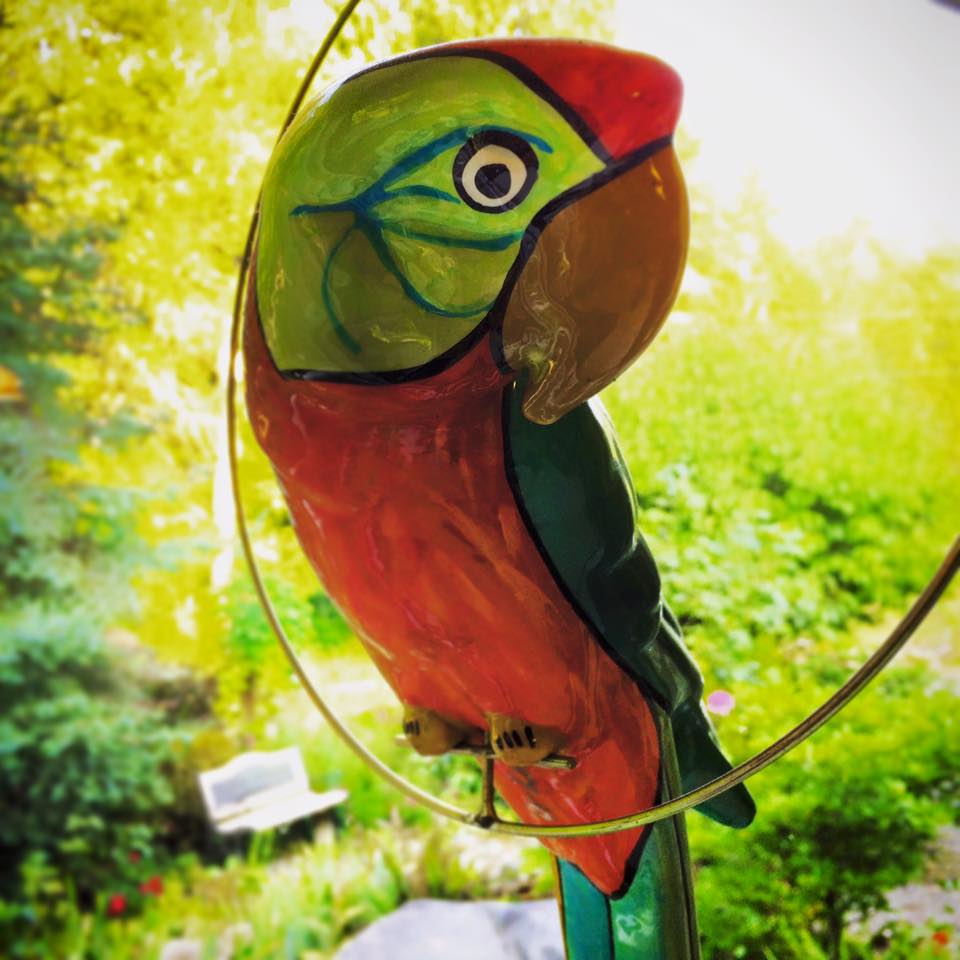 Personally, we opt for painting ceramic birds whenever we are in Mexico.  They are all over our house.  It kind of makes it feel like a Mexican restaurant.
Tip:  remember that you're traveling and you'll have to pack or ship whatever you create.  In the light of being cost effective and responsible, creating small pieces that you can carry home yourself is a great option.
Photos – Chief Sealth, leader of the Suquaumish nation, is buried just three blocks from our house.  The city of Seattle is named for him.  He was known for being the voice of reason and peace as the settlers and shippers took over the Puget Sound region of Washington State.  He was also ahead of his time in being a vocal champion of the environment.  Chief Sealth is attributed to the famous quote "Take only memories and leave only footprints."  This is a great rule to live by and for today's travelers, we can teach our kids this and maybe also add "photos" to what you can take.  Photos last and can capture, not just the destination, but the fun your family had.  Recently, my husband captured an amazing photo of my son and I splashing in a stream.  It was candid and amazing.  It's the best souvenir I have of that trip.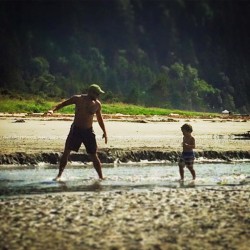 Tip:  remember to get out from behind the camera.  It's difficult to not go around every corner and see the shot that's waiting to be captured.  Be sure that in addition to taking great photos, that you enjoy the sights through just your eyes too.
Tip 2:  kids get tired of having their photo taken.  Candid shots often get better smiles and are more genuine than posed pictures sitting in front of the Eiffel Tower.
What is your favorite souvenir to find or that you've found?  Share it in the comments below.  Also, leave any other tips you think are important to share!