When you say Baja California, I think most people are instantly going to think "Off-roading and military car inspections…" Well, yes, that's totally possible and I'm sure you'll come across that, but we've had some pretty incredible Baja road trips, both in Northern Baja and Baja California Sur. The Baja is one of our favorite Mexican destinations!
Doing a road trip through Northern Baja California, Mexico is a really fun and interesting option for either family travel or adventurous adults. A drive through Northern Baja is all about the rugged coast and beautiful valleys, and if you continue south, a Baja California Sur road trip gives you picturesque towns and amazing snorkeling experiences.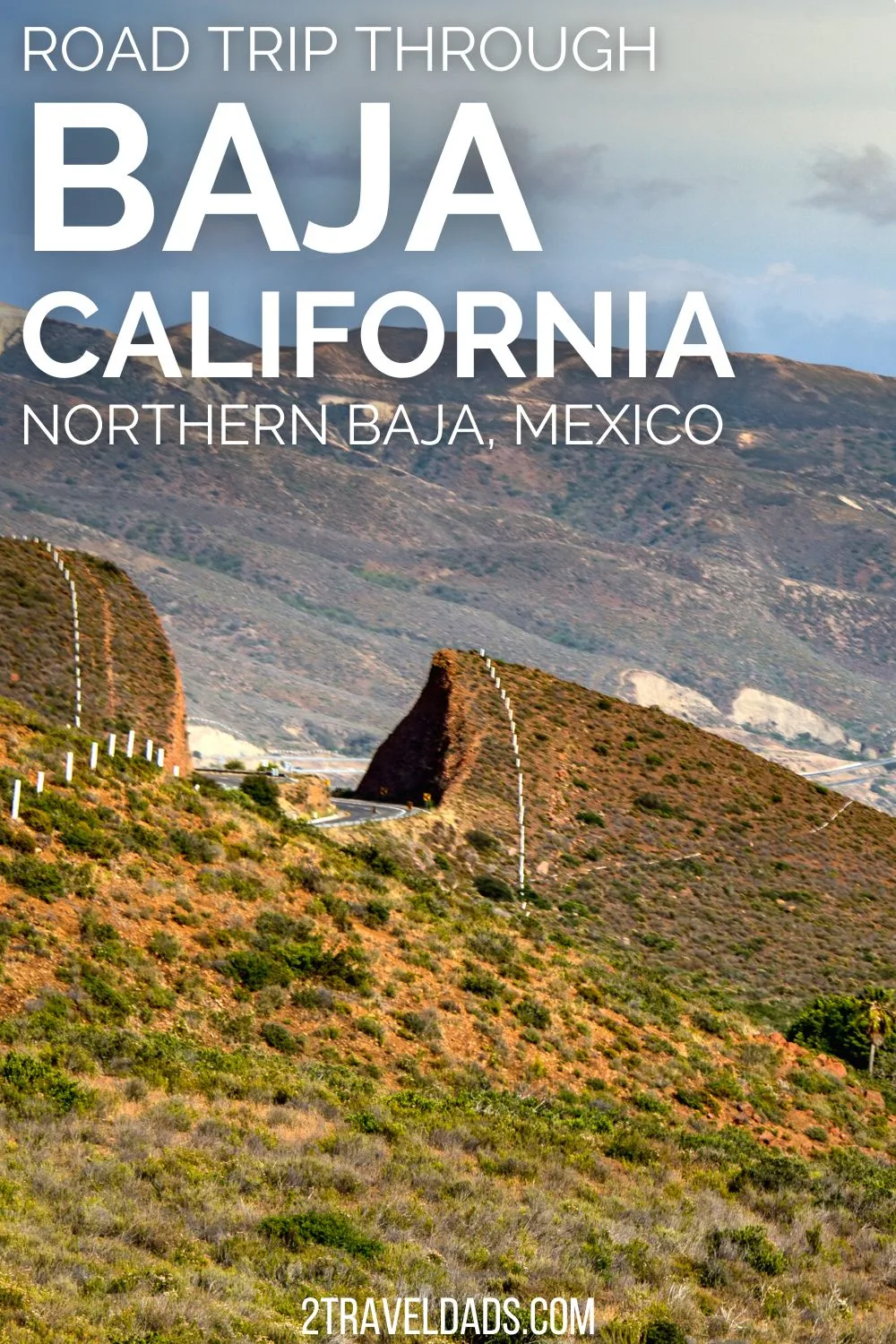 Planning a Northern Baja Road Trip
This road trip plan takes you from Tijuana to Bahia de Los Angeles. It includes wine country, lots of great food and beach time, and whale watching. A less touristy experience than Baja California Sur, you'll need to speak and understand Spanish better than you might expect. English is not widely spoken, so exercise your language skills and patience as you explore.
Much of Baja California is undeveloped or sparsely so. With that, there aren't a ton of major sites and famous towns, but you get the freedom of finding quiet beaches and very small, restaurants or roadside kitchens for meals. You'll love it.
Driving in the rural areas of Baja California, you can expect to come across military checkpoints from time to time. Be sure you have your passports and that you've registered with a tourist card once you've crossed the border into Mexico. If you flew in, you already have filled out the form and should have the tourist card on your person at all times.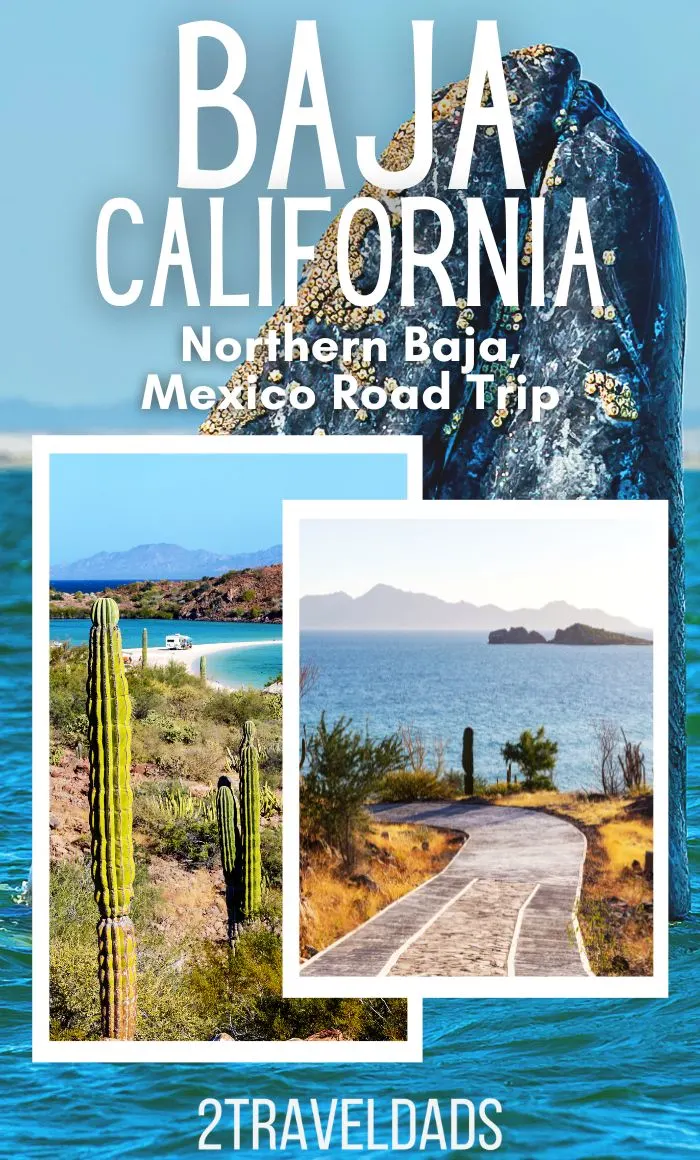 Northern Baja Road Trip Itinerary
This Baja road trip itinerary is a mix of beach time and seeing the rugged, less visited parts of Baja California, Mexico. Be sure you are well stocked with water, sunblock, and roadside assistance supplies. This is one of the most fun and adventurous drives in North America, but also it can be a simple disaster if you're not smart about it.
Start Your Baja Norte Road Trip: Tijuana to Rosarito
Fly into Tijuana (TIJ) or San Diego (SAN) to begin. Tijuana is actually a huge city, so if you want to spend a day exploring, do so, otherwise head south to be ready to start the Baja California road trip first thing in the morning. For a more scenic drive, but slower, head west to Highway Mexico 1D and make stops along the way at the many viewpoints and beaches.
Sleep in: Rosarito – 1 night is good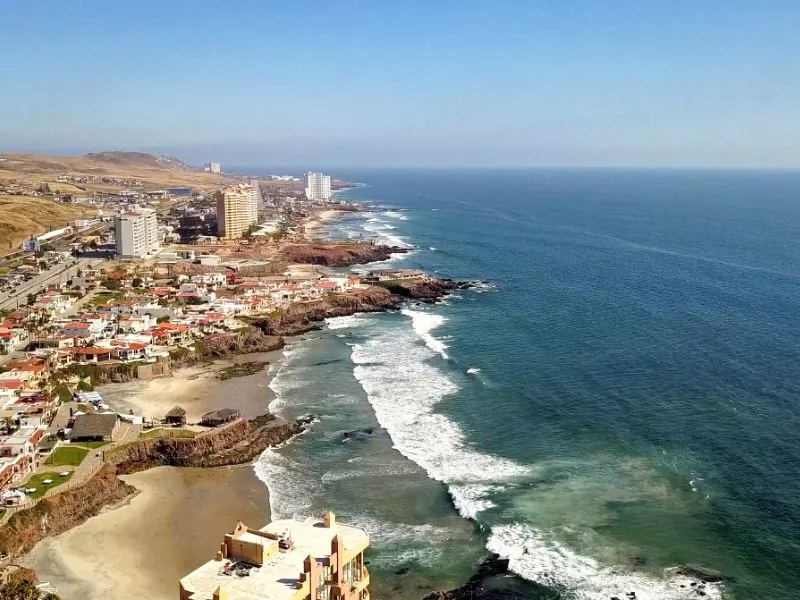 Day 2: Rosarito to Ensenada
Start your Baja road trip by walking on the beach. This is always a good idea, particularly since this itinerary has a fair amount of time inland. After the beach, explore the town a bit, including tequila tasting and looking for the perfect tin framed mirror to bring home. Head south along the coast, stopping in Puerto Nuevo for lunch and more beach time. End your drive in Ensenada, a large town with a peaceful vibe. Dinner just off the Malecon finishes the day.
Sleep in: Ensenada – 1 or 2 nights is good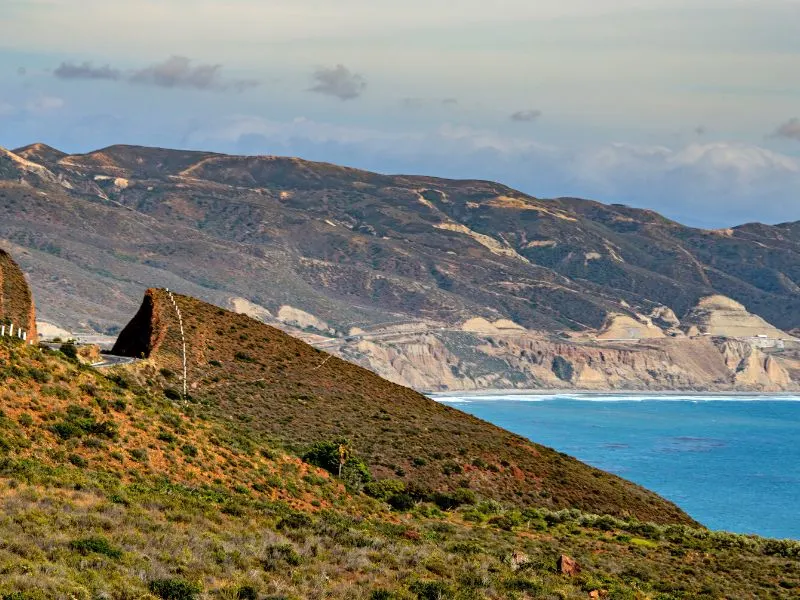 Day 3: Northern Baja Coast
Walk through downtown to find breakfast before visiting the Riviera de Ensenada and Museo Histiorico Regional. Take a peek inside the gorgeous cathedral and then have a torta for lunch. If you like, there is wine tasting locally as well, as the Valle de Guadalupe wine region is not too far away.
When you're ready, head south visiting La Bufadora (the blowhole) and supporting the locals selling their wares. Continue on your journey towards Santo Tomas, where you'll head west to the coast. The road may be a bit rough, so be prepared. Stop at any beach or rocky point that suits you, ending your day in a small town on the Pacific.
Sleep in: Erendira or San Vicente – 1 night is good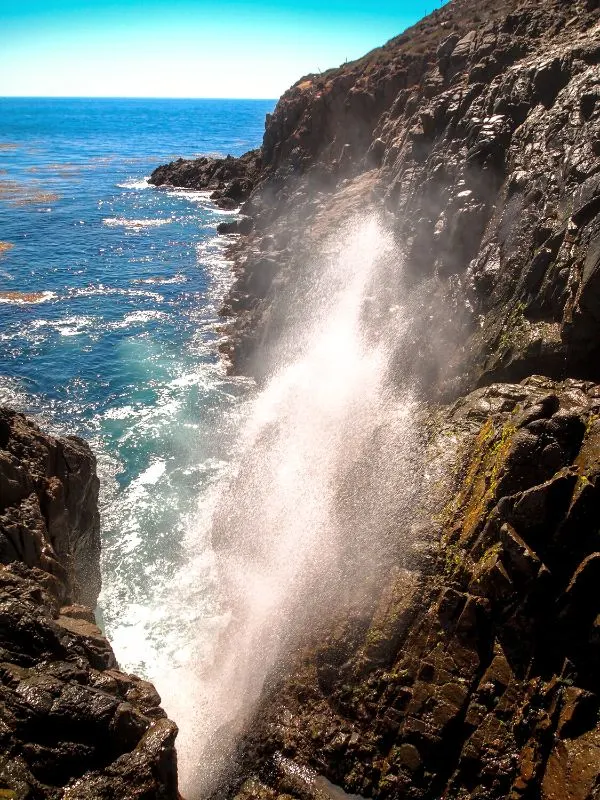 Day 4: the Remote Costa Pacifica and Punta Mazo
Enjoy a lazy morning or hike in the hills between Erendira and San Vicente. Relax at the beach or head out fishing with a local guide. By late morning, you should be on the road again heading towards Rancho Los Pinos to the south. Here you'll have more time to relax, snorkel or fish, and just enjoy the small town Mexican culture.
On your way, make stops at Reserva Natural Punta Mazo for coastal volcanoes (dormant) and the beautiful estuary at the Humedales de San Quintin. This is a good place for insect repellant if you're kayaking or hiking.
This part of your Baja California road trip is starting to become very remote. You will find mini-supers and Pemex as you go, but keep a close eye on your fuel and water levels, as well as the condition of your vehicle. There are many more services and better roads now than the first time we did this road trip, but it's still not perfect, so be wise.
Sleep in: Rancho Los Pinos or San Quintin – 1 night is good
Day 5: the Mountains of Baja California
Today the drive takes you across the desert and mountains of Baja California. There is a lot of driving to do (5.5 hours), but you can easily break it up with stops to enjoy the mountains, including a few roadside hikes. SAFETY FIRST.
Be sure you are well stocked with water and snacks, and that you get gas before heading away from the beach. Fill up in El Rosario and then again in San Antonio de las Minas. There are many small cafes and food stands along the drive, so getting lunch to go is easy. When you arrive in Bahia de los Angeles you can relax. You'll be here for a few days.
Sleep in: Bahia de los Angeles – at least two nights is recommended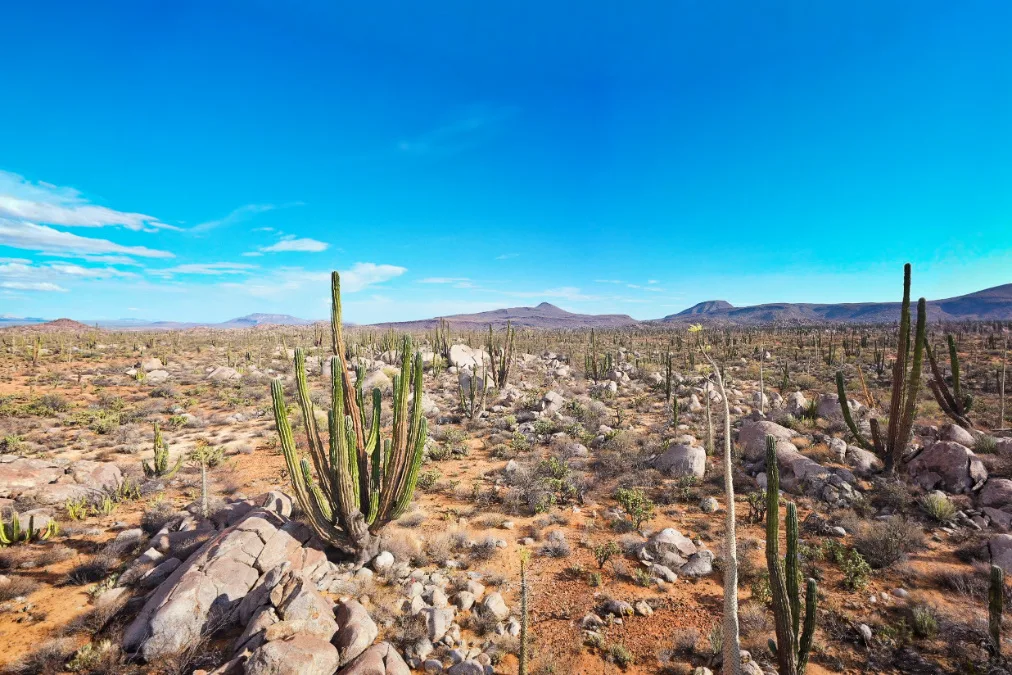 Day 6: the Sea of Cortez
Explore the coves and beaches of Bahia de los Angeles. If you like, book a boat trip over to any of the small islands just offshore or to Punta El Pescador. If the season is right, opportunities for swimming with whale sharks and sea lions are available. The Sea of Cortez is incredible for snorkeling and diving, so enjoy!
Note: if you're a diver and traveling with your own gear, you can hire a boat out of Bahia de los Angeles to explore the small islands in this part of the Sea of Cortez.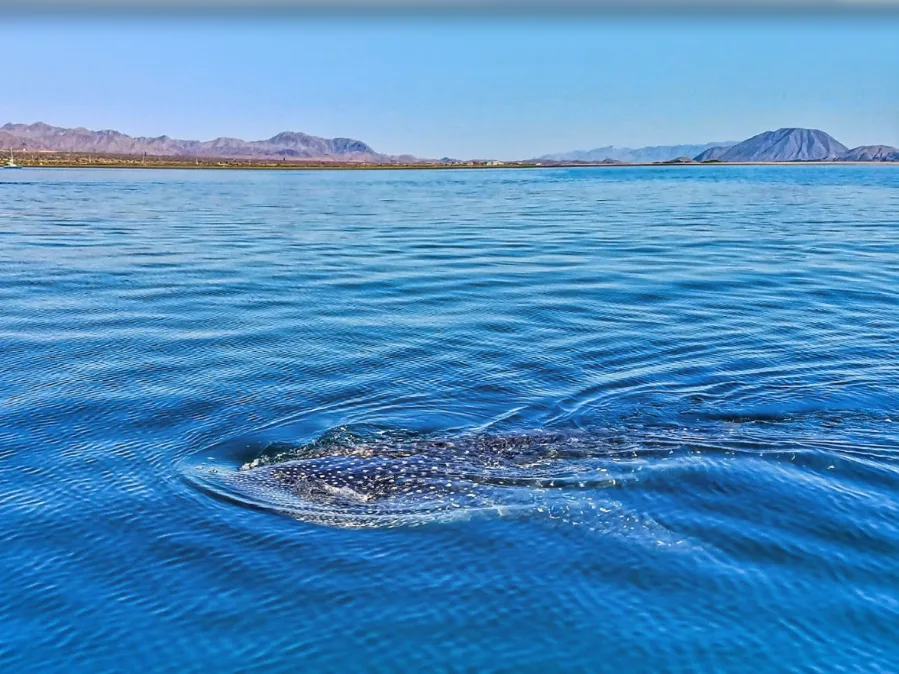 Day 6: Puertecitos and Colorful San Filipe
Another day to enjoy the Sea of Cortez! Make lots of stops along the way as you head north to San Felipe. Stop for lunch and beach time in Puertecitos, or check out the hot spring by the beach (paid admission). This is a very rural area with a small population, so take advantage of the gas stations and food options as they come up. When you arrive in San Felipe, walk the Malecon and enjoy the town. There are several nice hotels to choose from and plenty of dining.
Sleep in: San Felipe – 1 or 2 days here is great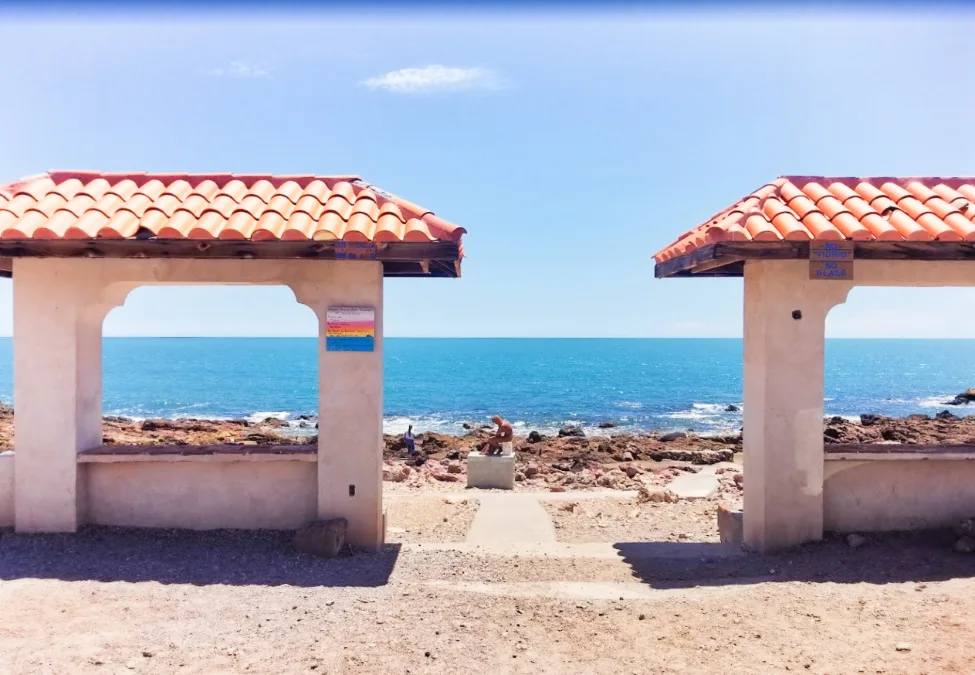 Day 8: Baja California Wine County
You have two choices for today. You can either spend one more day in San Felipe playing in the Sea of Cortez and then drive all the way back to Tijuana tomorrow, or you can head to Valle de Guadaloupe to have a day touring Baja California wine country. With more than 20 wineries, vineyards and tasting rooms, you can have a very different sort of wine tasting experience than you might have in Temecula or Napa.
Sleep in: Guadaloupe or Ensenada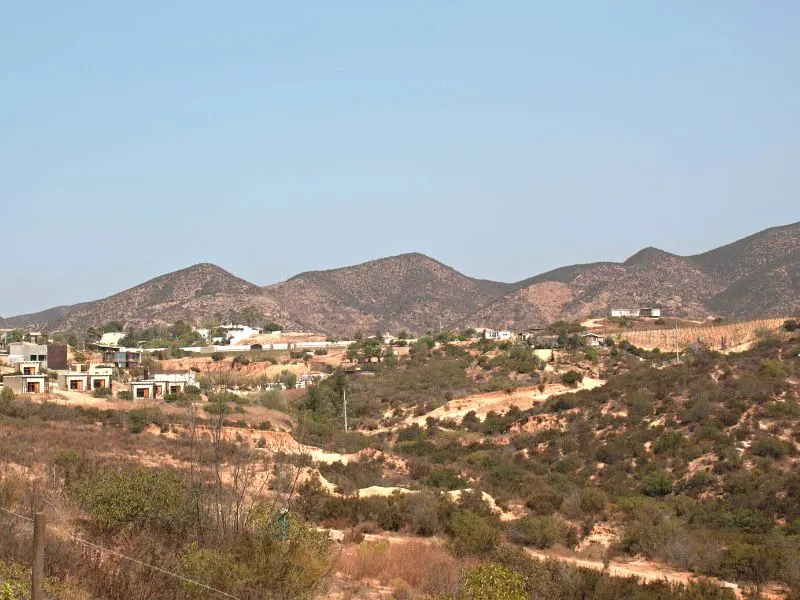 Ending your Baja Road Trip
Drive back to either Tijuana or San Diego to round out your Baja California road trip. You could also head east to explore the eastern side of the Sea of Cortez, including Golfo de Santa Clara and Puerto Peñasco. Whichever way you go, you'll no doubt want to return to Baja California for another road trip soon!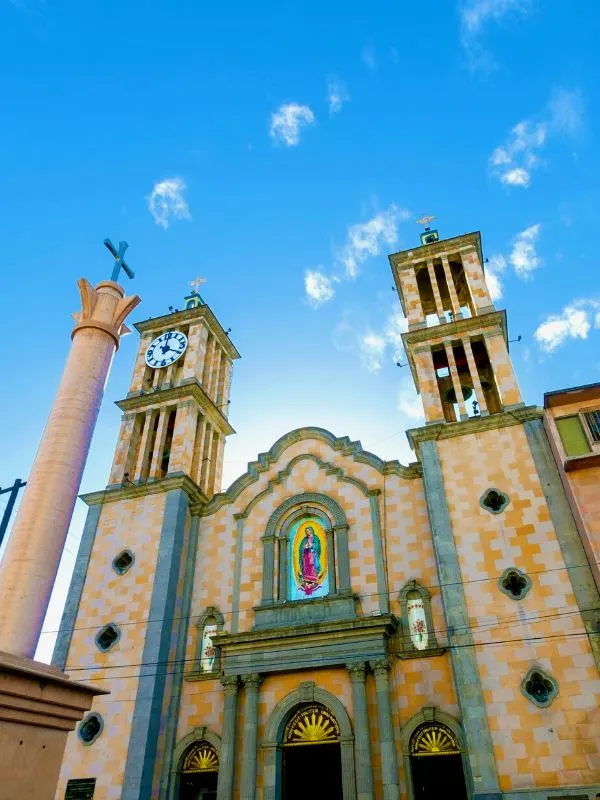 Need to Know for a Baja California Road Trip
It's important to note that whether you're flying into Tijuana, Baja California (TIJ) or San Diego, USA you'll need a passport for this adventure. If you're driving across the border into Mexico a Passport Card or Nexus card may be acceptable, but if you're flying you'll need an actual passport.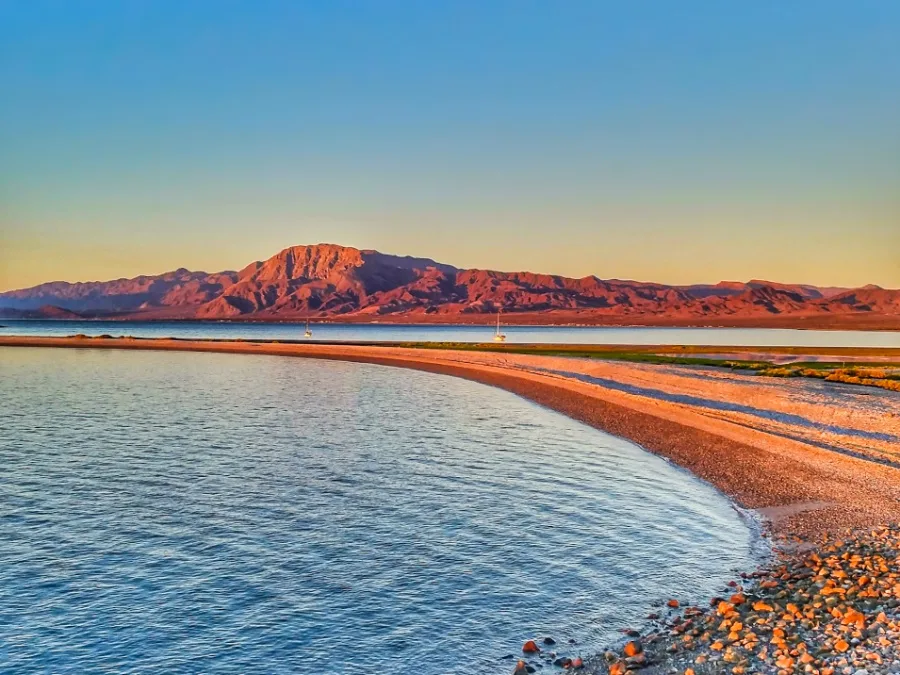 Once in Mexico you'll also need to have a tourist card, which is usually completed when customs forms are done, flying or driving. Keep these things on you in the event you are stopped, by the police or military. Typically being stopped is no concern and it's quick, but just always act in safety and honesty just in case.
When you're packing for a Baja road trip, be sure you have the appropriate clothes and shoes, means cool and breathable clothing, and shoes that are good for beaches and/or hiking. Baja California has very diverse activities depending on where you spend the majority of your time, so pack smart. Also, SUNSCREEN and hats are so important.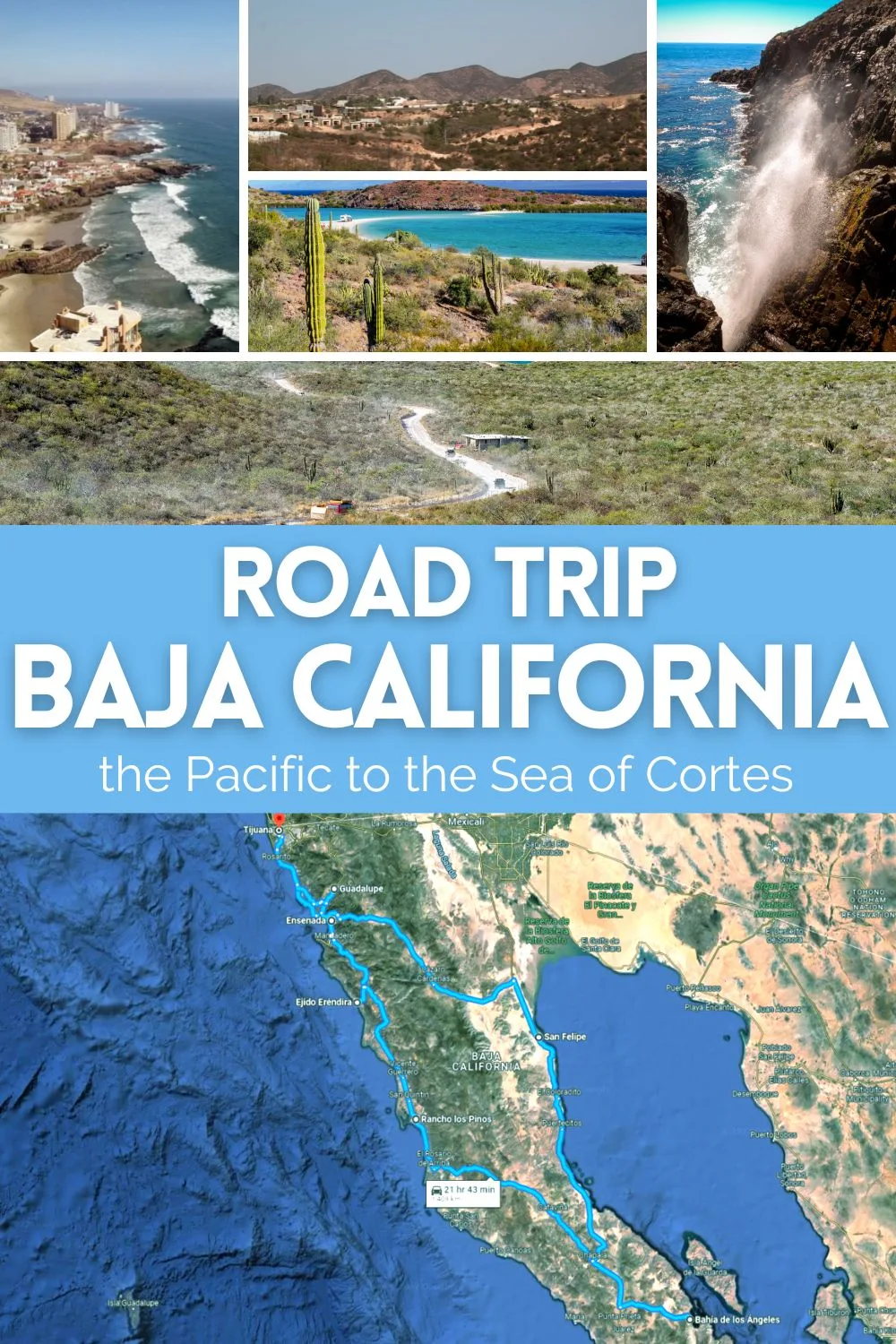 More Fun Mexico Road Trips to Plan
We love exploring Mexico beyond the cruise ports and tourist resorts. It's much more safe than its reputation, and just like with traveling within the United States, if you're going someplace sketchy, you should expect sketchy behavior. Don't do foolish things and drive safely and you should have a great trip, whether you're here in Northern Baja or over on the Yucatan.
Here are a few more ideas for travel in Mexico, including some really fun, beautiful road trips:
If you have any questions, please feel free to leave us a comment or send us a note. We're always happy to help with travel planning!