Hawks Cay Resort, located on Duck Key in the nearly exact middle of the Florida Keys, is the sort of place you never have to leave if you don't want. After several trips through the Florida Keys, we've gotten to stay at lots of different hotels and resorts, so we've got a pretty broad experience. Hawks Cay is delightful.
You'll find as you look at hotels in the Florida Keys that there are many options that are a combination of hotel rooms and villas or vacation rentals, and Hawks Cay is one of them. We're going to answer all of your questions about the resort and staying here with kids.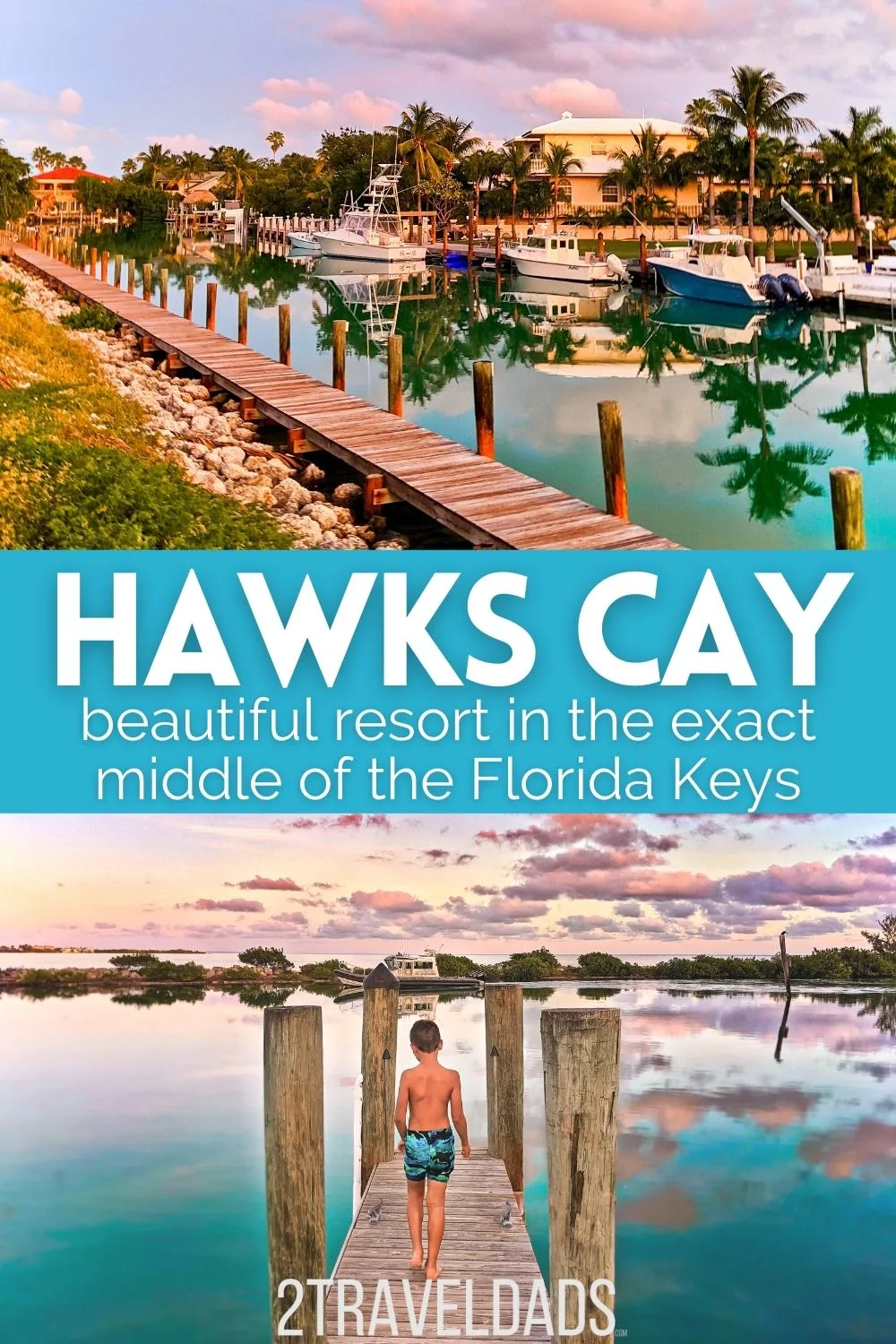 Review of Hawks Cay Resort in the Middle Florida Keys
Since Hawks Cay Resort is much more than just hotel accommodations, know that booking a stay here could account for the entirety of your vacation plan. Duck Key, which is the small island the resort is located on, has everything from the resort to dining or watersport rentals. You can cook in your kitchen if you have one of the villas or eat on property.
Part of the fun of being in the Florida Keys though is exploring, so while it's easy to check into Hawks Cay Resort and never leave, be sure you plan some time visiting at least the neighboring keys. Sure, you can go for a walk each day all around the resort and never take the same walking path twice, but Marathon and Islamorada are so close you'll want to pop off island once or twice at least.
Read on for all the info about rooms and amenities at Hawks Cay Resort.
Accommodation Options at Hawks Cay Resort
Our family tends to spend minimal time at the hotel when we travel, but there are times when we do need a fair amount of space and nice amenities for chilling out, especially when other parts of our trip have been busy. And that's where room types and accommodations come into play. The hotel rooms at Hawks Cay Resort are all located in the central building (around the main pools and lobby), while the villas/townhouses are in small neighborhoods on property.
Get ready, because here are the many types of accommodations available at Hawks Cay Resort:
Two Queen room – 4 people
One King room – 2 people
Family Guestroom – 1 king, bunk bed with a Full on the bottom – 5 people
Junior Suite – 3 people
Lanai Guestroom – family room with 2 queens and direct access to main pool; or adults only with direct access to adults only pool – 4 people or 2 people
Presidential Suites – sleeps 2
Two, Three or Four Bedroom Villas (townhouses) – 2 bd sleeps up to 6 people, 3 and 4 bd sleeps up to 8 people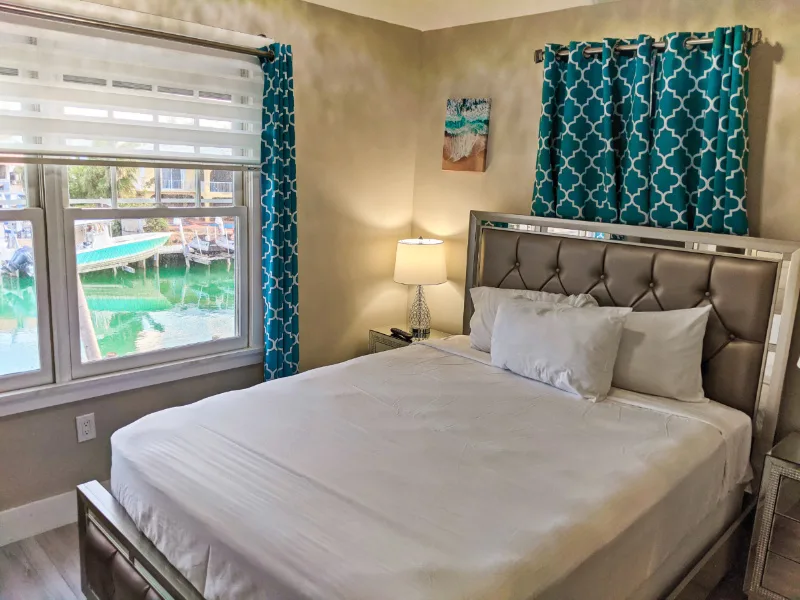 Budget and Rates for Hawks Cay Resort
The cost of these room type ALL VARY on the view and access type. For example, you may see a rate for a 2 Queen room for $365/nt and then the water view version is $100/nt more, and then the Lanai room with direct pool access is still another $100/nt more. [rates are reflective of search for mid-week August stay]
So much of the conversation around planning a vacation to the Florida Keys centers on budget, and rightly so, as the Keys are one of the more expensive Florida destinations you could pick. Visiting Saint Augustine or Daytona is much less expensive and we have beautiful beaches, but we don't have the food and the vibes of the Keys. Orlando is busy, but it's not quiet and tropical like the keys.
The Florida Keys offer a completely different vacation feel, which is why a place like Hawks Cay Resort will cost you much more than a weekend at the Holiday Inn Express across from Universal Orlando Resort (just as a cost example).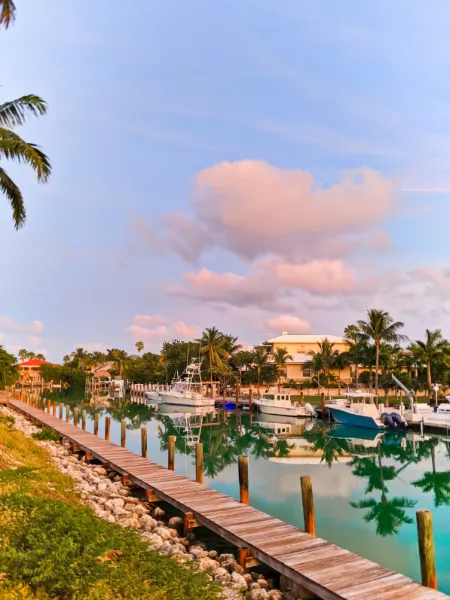 Top Pick: Vacation Rental Townhouse
If the budget and availability matches up, the Marina Villas are our top pick for staying at Hawks Cay Resort. Being in the neighborhood area is a nice change to staying in a centralized hotel building and immediately makes it feel like you're not just on vacation, but also like you can relax like at home.
There are villas within the village areas that are owned by individuals as well as managed by Hawks Cay Resort, so different villas may have different decor or amenities within. We stayed in a two story villa/townhouse that had a queen room and 2 twin room upstairs, and then downstairs was a kitchen and dinning area with a living room that had a sofabed.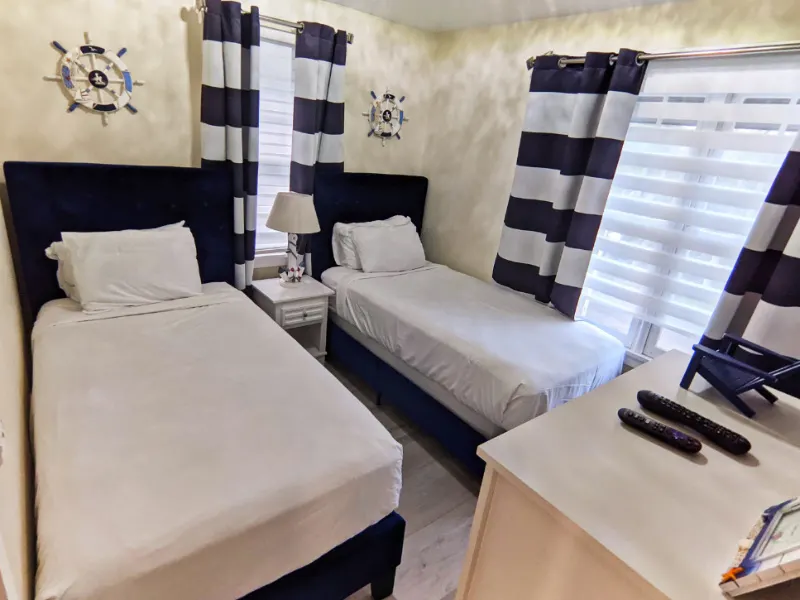 The big bonus of our two bedroom villa at Hawks Cay Resort was having ample outdoor space and our own private plunge pool. We enjoyed the marina view, especially at sunset, and it was nice to have our own patio and pool to chill out at. We fill our days with activities when we're in the Florida Keys, so being able to get home and unwind in our own space was perfect.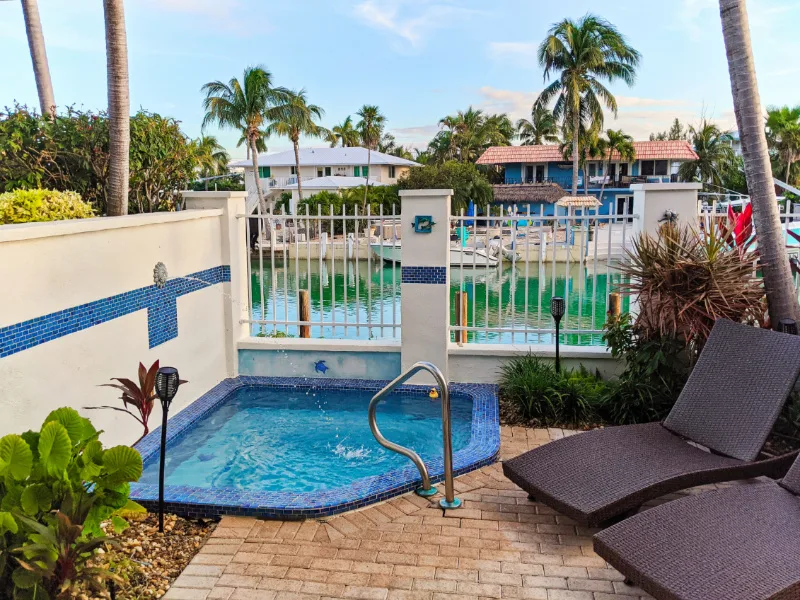 Check in / Check Out at Hawks Cay
Because Hawks Cay Resort is so big and there are so many services around the property, they actually use an RFID key and charging system. Upon check in, all guests are given lightweight bracelets that are then used for accessing their accommodations, getting into the pool spaces and charging purchases or meals back to their hotel bill. It's pretty convenient and functions very similarly to Magic Bands at Walt Disney World.
Hawks Cay Resort Amenities
Anyone can call their property a resort I think, but Hawks Cay is actually a full on resort. They have all the services you can imagine, from restaurants to pools, concierge to equipment rentals. The property is huge, taking up most of Duck Key, so they effectively use the space for all manner of Florida fun.
Swimming Pools on Property
There is no shortage of swimming pools at Hawks Cay Resort. If swimming is on the schedule, as it should be since it's hot in the Florida Keys most of the year, you've got several options here:
main pool aka the Resort Pool
adults only Oasis Cay Pool
quiet Coral Cay Pool
kids' area / Pirate Ship Pool (next to the Coral Cay Pool)
and the Saltwater Lagoon
Our favorite of all the pools was the Saltwater Lagoon. It's just below the main resort pool and is actually a wonderfully unique swimming area. It's attached to the saltwater channels of the Florida Keys, so there are actually fish in it, and the rising tide refreshes the pool several time a day.
The Coral Cay and Pirate Ship pools are NOT located at the main hotel area of Hawks Cay Resort, but are right by the main entrance to the property. This is always where you'll find the fitness center. You can walk to these pools or drive (there's plenty of parking).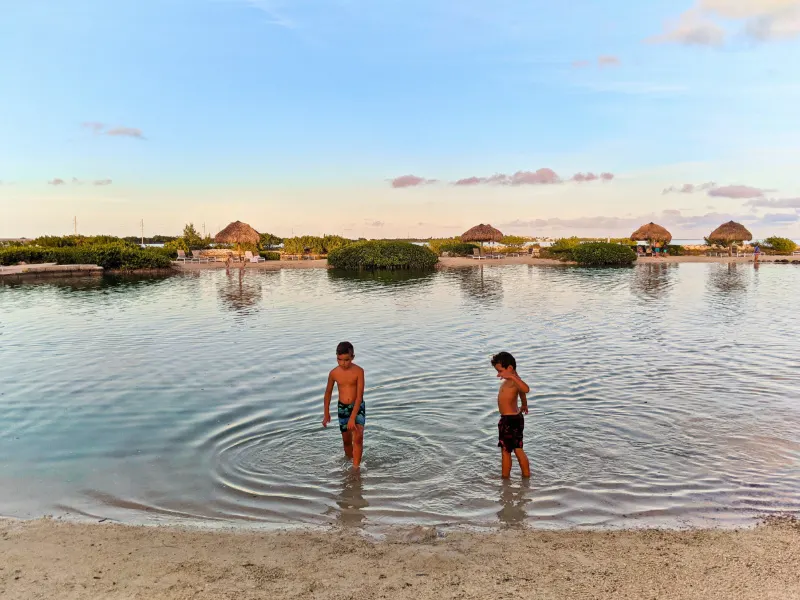 More Things to Do at Hawks Cay
To reiterate that you never need to leave the property, Hawks Cay Resort also has a fitness center, spa, putt putt golf course, tennis courts and a soccer field. The fitness center, pools, putt putt and sport areas are included in the resort fee when you stay at Hawks Cay, but the spa services are extra.
You can also rent bike, kayaks and SUPs here at the resort. There are some wonderful places to kayak in the Florida Keys, and the mangrove trails around Duck Key are awesome for it!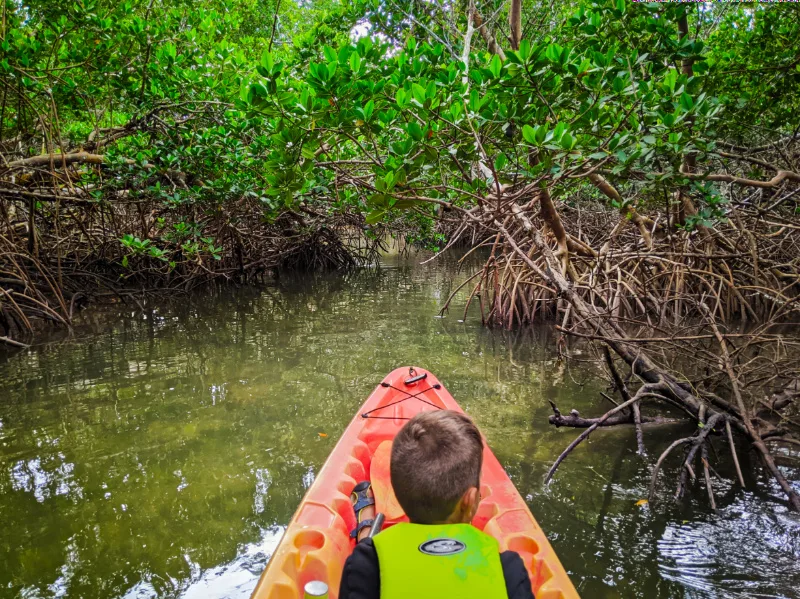 The Dolphin Connection
Another extra cost if you want is the Dolphin Connection experience. That's right, there are dolphins at the Hawks Cay Resort. I was unable to get information from any staff about the origin of the dolphins or the overall purpose of the program besides human entertainment, so if this is something that interests you, I recommend talking to the staff on-site.
Per the Dolphin Connection website, the Atlantic Bottlenose Dolphin isn't endangered and there's no mention of current beneficial research happening in conjunction with the Dolphin Connection. The last research update was in 2017, so currently (2022) it's unclear what the Dolphin Connection is doing besides using dolphins for human entertainment.
Dining at Hawks Cay Resort
There are several restaurants on property at Hawks Cay Resort. There is also grocery delivery to the villas / vacation rentals at the resort (through Publix) and a small marketplace to pick up snacks and easy lunch items, including boxed lunches if you're heading out on the water for the day.
There are six dining options at Hawks Cay Resort:
Angler and Ale (our favorite)
Hawks Cay Marketplace – quick grab-n-go food
Sixty-One Prime – upscale steak and seafood named for the Mile Marker on the Overseas Highway
Tiki Grill – poolside service for food and drinks
Coral Grill – in the Coral Cay and Pirate Ship Pool area
Oasis Cay Leisure & Libations – at the adults only pool
Because the Florida Keys can get busy and the restaurants at Hawks Cay are open to non-guests as well, if you're planning to dine at Angler and Ale or Sixty-One Prime, we recommend making reservations.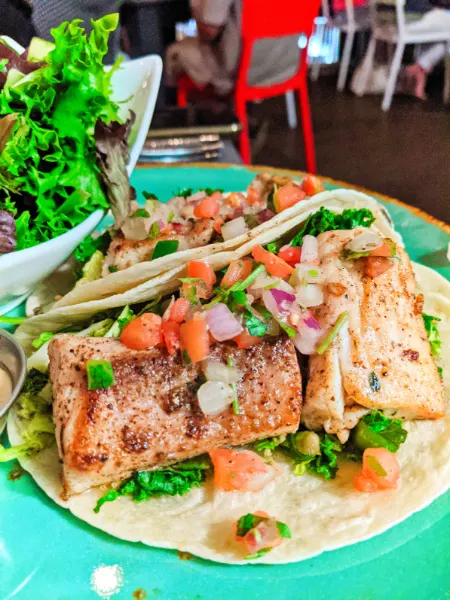 Angler & Ale Restaurant
We really enjoyed dining at Angler and Ale at Hawks Cay. With both indoor and deck seating, it's the quintessential Florida Keys restaurant experience. Lots of fresh fish options, some of the best key lime pie in the Florida Keys, key lime cocktails, and everything else.
Angler and Ale is a great family dining option because of the diverse menu and upper mid-grade pricing. The atmosphere is relaxed and the service exceptional. We'd happily dine here on another road trip through the Florida Keys.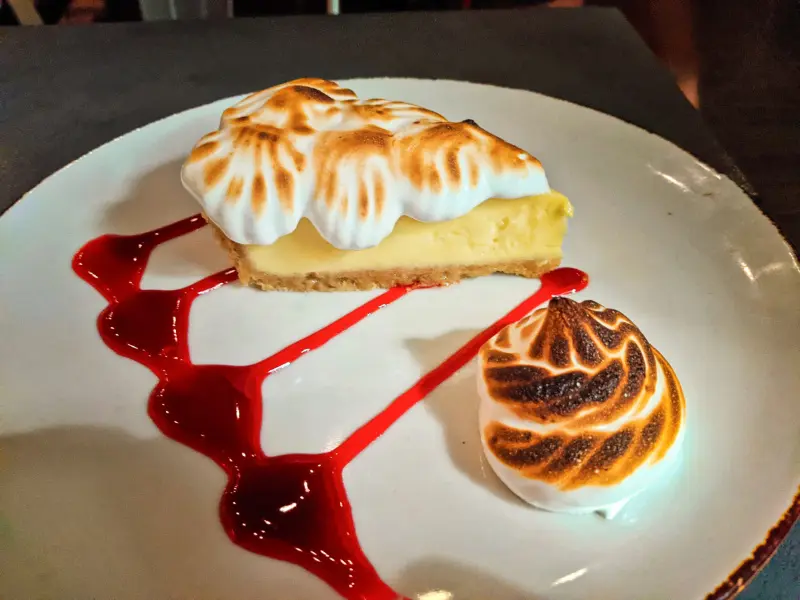 Where is Hawks Cay Resort?
We really enjoy splitting out time in the Florida Keys between Key West and the Upper Keys, and then we hit up activities in the Middle Key on the drive down or back… except when we stay in the Middle Keys. Hawks Cay Resort is smack in the middle of the Keys, with Islamorada directly to the north and Marathon just to the south. You'll find most of the fishing charters go out from the Middle Keys, as do a lot of boat rentals and sailing.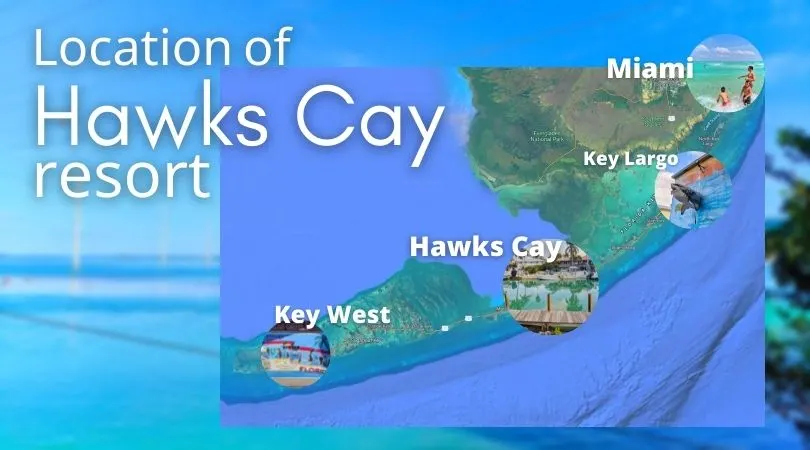 Transportation To and From Airports
You can fly into several airports to get to the Middle Keys and Hawks Cay. Marathon is the closest airport, but it's a small one with just private and charter flights. Ideally, flying into Miami (MIA) or Key West (EYW) is best, and then from either airport you can either rent a car or book an airport transfer. We recommend having a car so you can easily get to other islands during your time in the Keys, but if you're booking tours, many of them can arrange transportation/pickup for you.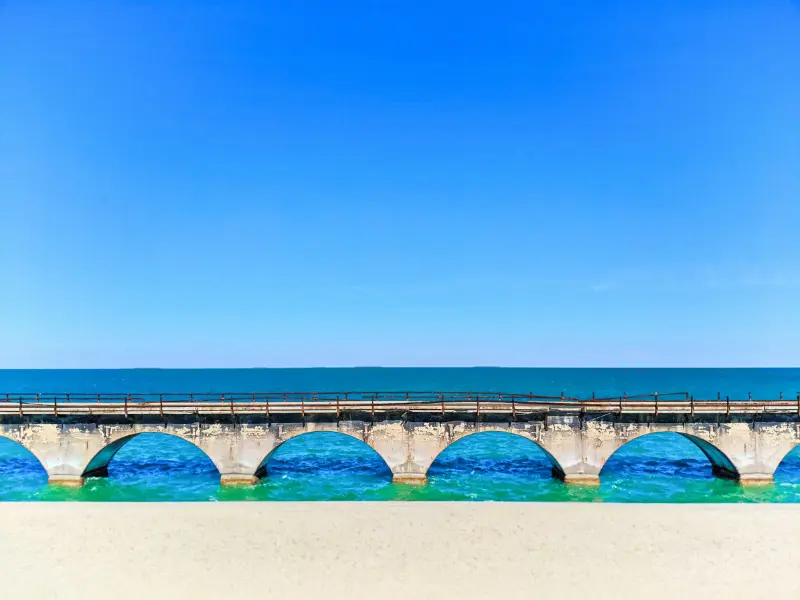 Can I Walk or Bike to Islamorada or Marathon from Hawks Cay?
Biking from Duck Key, where Hawks Cay Resort is located, is possible. You can rent bikes at the resort or bring your own. The part of the Overseas Highway where you can start riding actually connects to a separate path called the Overseas Heritage Trail, which takes you directly onto Marathon to the south. You can ride north on the Overseas Heritage Trail too, but if you want to go to Islamorada, you'll find it to be a much longer ride with less time on designated bike paths.
Note: the Overseas Heritage Trail does NOT have separate bike lanes for the duration of the Keys. There are some places where it's on its own bridge or pathway, and then others where it joins the main vehicle highway, so be sure to be safe when biking in the Florida Keys.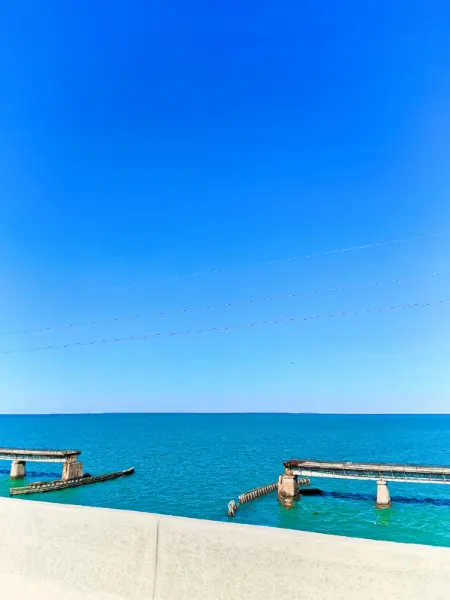 Best Things to do in the Middle Keys Near Hawks Cay
You'll find that the Hawks Cay Resort is very close to two of the main adventure hubs of the Florida Keys: Marathon and Islamorada. Without driving all the way to Key West or heading back north to Key Largo. Here are ten fun things to do in the Middle Keys very near Hawks Cay Resort:
Marathon Turtle Hospital
Kayaking at Curry Hammock State Park
Beach day at Anne's Beach
Sombrero Beach afternoon swimming and playground
Find Florida murals on Marathon and Islamorada
Visit Long Key State Park for nature trails
plan a fishing or sailing trip out of Marathon
visit the artist market at Robbie's Islamorada
Head to Bahia Honda State Park for the old Overseas Highway and kayaking (one of the best kayaking spots in South Florida)
Go biking or key lime pie eating or walking the trails along the highway. Everything!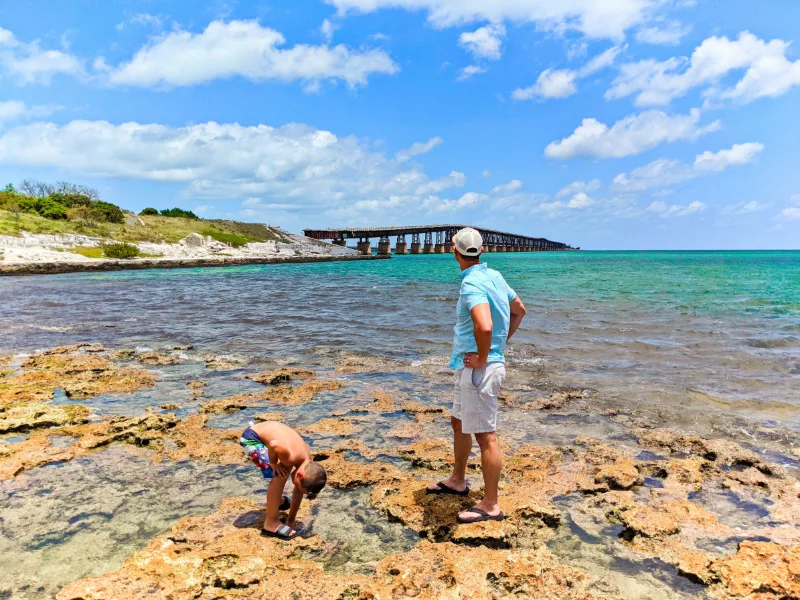 I hope this has been helpful in planning your Florida Keys vacation. There is a lot to consider before booking your hotel or settling on a final plan. Check out our other Florida Keys hotel picks: the Laureate Hotel Key West, the Marker Key West Resort, and more. Please let us know how we can help you. Leave a comment or send us a note, and we'll be happy to provide our advice and recommendations!