There are very few museums that we've gone back to several times, but the Royal BC Museum in Victoria is one of them. Located just off the Inner Harbour, it's an easy addition to a Victoria BC weekend getaway or even just a day trip. And the Royal BC Museum with kids is wonderful too. This is both our review and our guide to the museum and should answer any questions you've got about planning a visit.
For ideas to help plan a trip to Victoria, check out our other posts, including: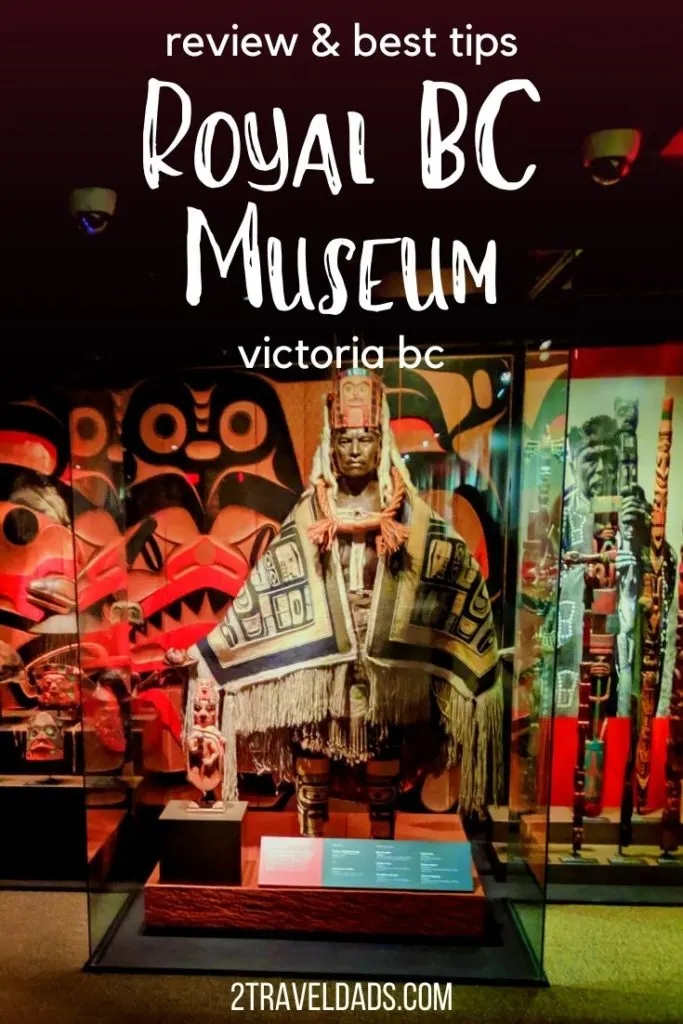 Getting to the Royal BC Museum
Victoria is an easy place to get to, either from Seattle, the Olympic Peninsula or Vancouver. Living in the Seattle area, the Victoria Clipper is a great option for us. Catching the Clipper from Pier 66, there is overnight parking nearby or it's a short Lyft ride from anywhere in the downtown area. The ride from Seattle to Victoria is a little less than three hours, and riding the Clipper is really relaxing. It's a great way to start a Victoria weekend getaway.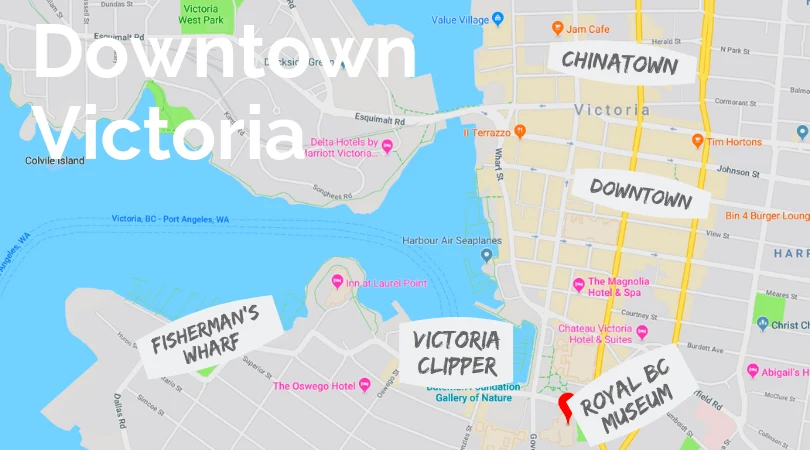 Other options for getting to Victoria include the Blackball Coho ferry from Port Angeles, WA; Washington State Ferries to Sidney from Anacortes, WA; BC Ferries from Tsawwassen, BC to Sidney; or the V2V boat from Vancouver, BC (seasonal).
Depending on your overall travel plan, any of these can be booked on relatively short notice and at a variety of price points. Also, seaplane flights from Seattle's Lake Union or Vancouver's waterfront are available, but at a much higher cost.
Note: you don't need a car if you're visiting just Victoria proper. You can easily take a variety of shuttles around town, and riding bikes is very easy too. Walking onto the Clipper from Seattle is most likely the easiest option for anybody visiting from state-side.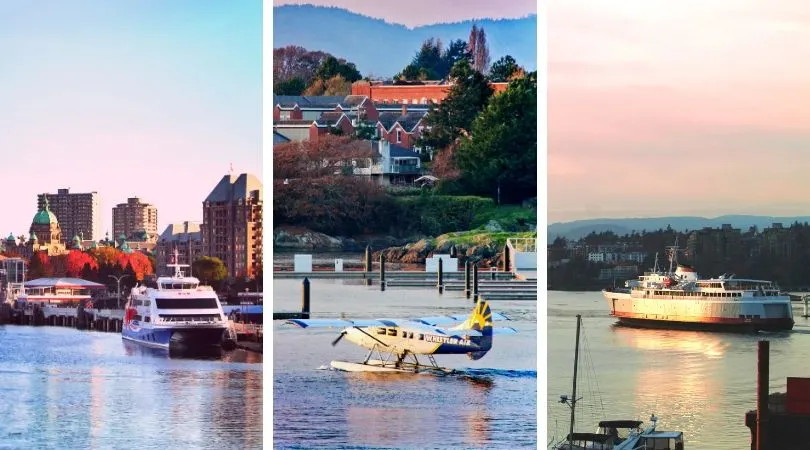 Visiting the Royal BC Museum with kids
Whether you're visiting on your own or visiting the Royal BC Museum in Victoria with kids, you'll need to allow yourself two hours or more to enjoy the exhibits. We have been several times and spent between two and three hours per visit, and that's with kids that normally don't have a great attention span. The diversity of exhibits and interactive spaces provides plenty to keep adults and kids engaged.
Check out our video review of the Royal BC Museum (partnered with Victoria Clipper)
We recommend arriving to the museum early in the day and beginning with the current special exhibition. Currently (May 2019) Maya: the Great Jaguar Rises is the special exhibition. It was very busy when we visited, but still spacious enough to not feel crowded. After the special exhibition, the Natural History section, followed by maritime and First Nations, ending with either an IMAX film or lunch.
Tip: if you want to see an IMAX film at the Royal BC Museum, review the options and times before you get immersed in the museum exhibits, that way you won't feel rushed or miss out on anything special.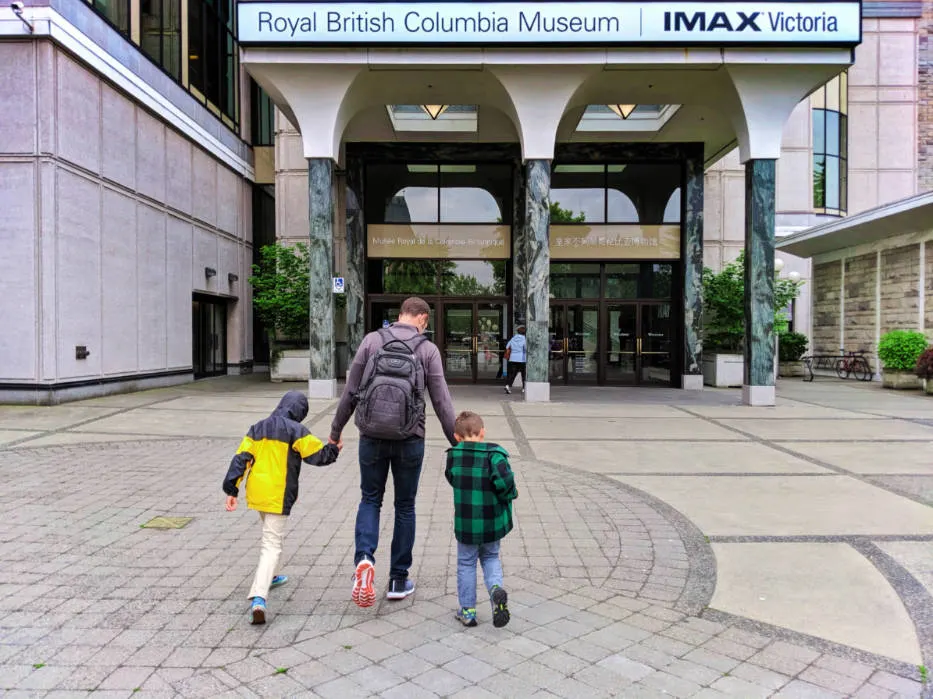 Food Truck Festival at the Royal BC Museum
There is a small cafe within the Royal BC Museum, which is perfect for grabbing a snack or a coffee, but just beyond the doors of the Sequoia Cafe is a large courtyard behind the museum. Here, local food trucks set up around benches, tables and stools, make an ideal outdoor dining adventure. You can find anything from poutine (of course) to fresh salmon, burgers to pirogis.
Listen to our podcast episode, Favorite Restaurants in Victoria to hear about what we loved!
It's a fun and unusual way to get a good taste of Victoria. Also, when you've been doing the Royal BC Museum with kids, it's nice to have lots of affordable, interesting options for everyone when the hunger hits. Check out our Best Eats of St Augustine for another great food truck park on the other side of the continent!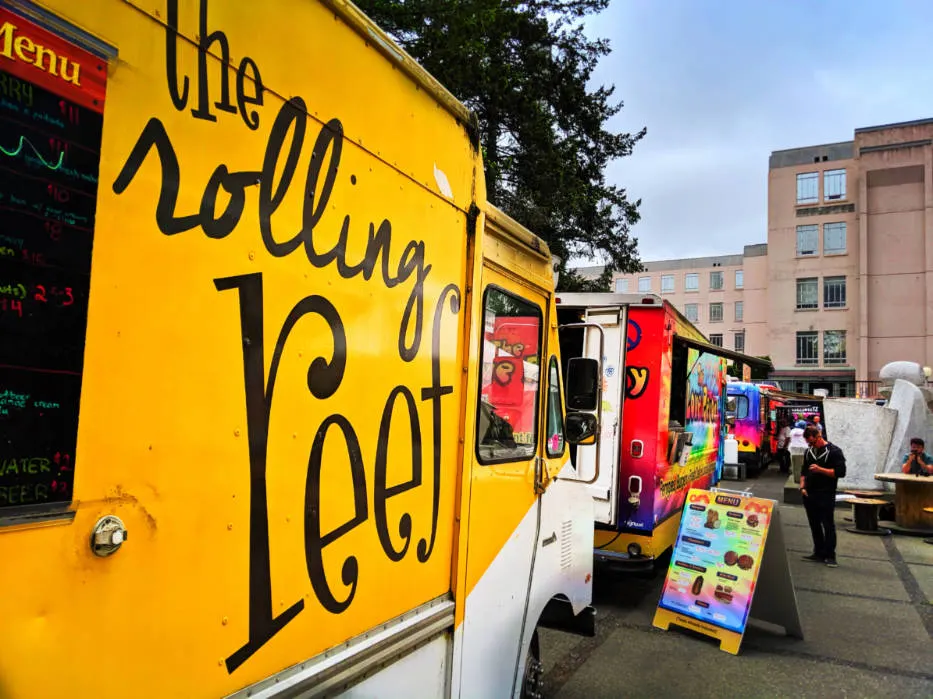 Favorite exhibits at the Royal BC Museum
Something that makes the Royal BC Museum exceptional is its permanent collection of exhibits, but it doesn't stop there. Once or twice yearly a new special exhibition finds its way to Victoria. Having the dual museum experience is one of the reasons we keep returning to the museum.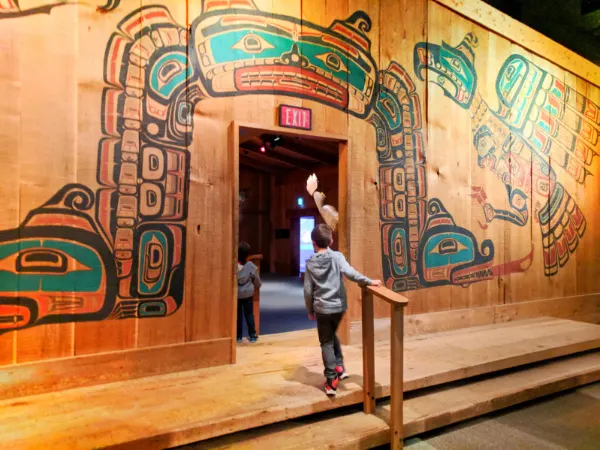 Special Exhibition – Maya: the Great Jaguar Rises (ended Dec 2019)
We really LOVED the Egypt exhibit that came through the Royal BC Museum in 2018. It was the kids' first time seeing Egyptian artifacts in person as well as hearing new stories and getting new perspectives on Egyptian history and culture. The Maya: the Great Jaguar Rises exhibit blew the Egypt showcase out of the water.
Full of unique artifacts and information, Maya: the Great Jaguar Rises showed a completely different side on Central American history. There is a strong focus on the language element of Mayan culture, as language and passing on centuries of knowledge was at the heart of the Spanish decimating the Mayan people and trying to erase them from the New World. This exhibition told that story and included rare examples of Mayan writings and texts. This was a great learning opportunity for both the kids and us adults.
When it comes to the actual arrangement of the Maya: the Great Jaguar Rises exhibition was visually stunning. Constructed to represent the jungle, the pyramids and the tunnels of the civilization, each turn as you go through provides another fascinating view of the showcase. Whoever designed this layout really created a masterpiece.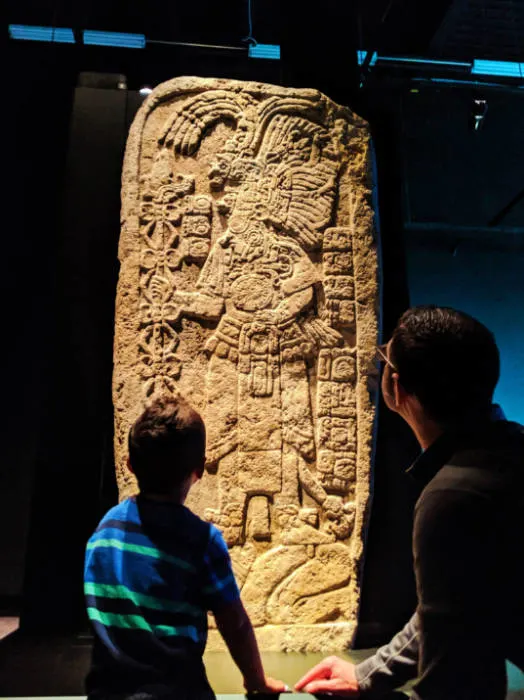 Maya: the Great Jaguar Rises with kids
Despite having visited Mexico with the kids many times and having shared our own knowledge of the Mayan culture prior to having arrived, our kids didn't really understand how grand the Mayan Civilization was. As we guided them through the exhibit and read the placards with them, they had so many questions and so much fresh curiosity.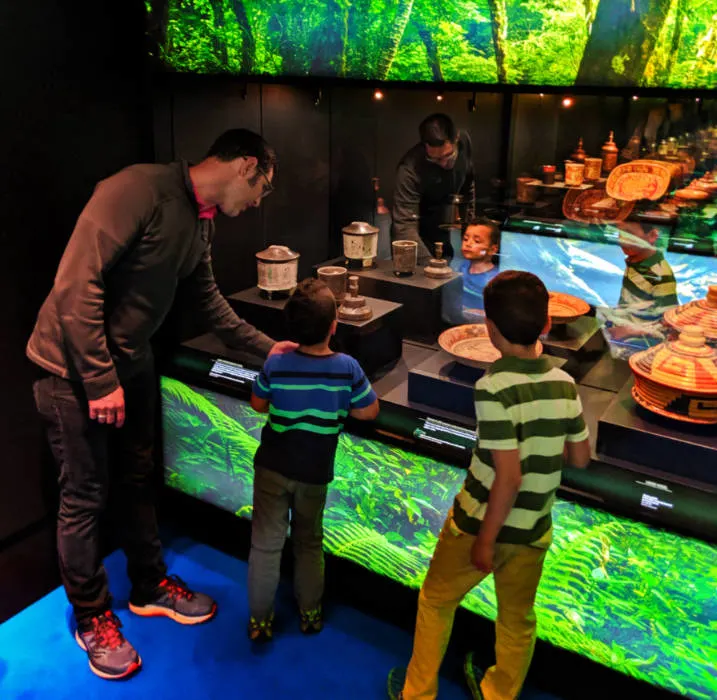 Thank goodness for the hands-on, kid friendly displays. From start to finish there were many reproductions and interactive pieces that really helped kids connect to the educational side of Maya: the Great Jaguar Rises. Whether it be playing a game to learn about chocolate production or watching a short video explaining the alphabet, there were constant opportunities for the kids to engage with the exhibit.
Tip: before visiting this or any other in-depth exhibit, it's good to share some backstory or high level information with kids about what you'll be viewing or learning about. It makes them more engaged when there and they actually retain for information.
Something wonderful about going through the Maya: the Great Jaguar Rises exhibition with the kids was that we had an upcoming trip back down to the Yucatan for visiting several Mayan ruins sites, including my favorite, Coba Ruins National Archaeological Park. Now they'll have a better understanding of why we are visiting and hopefully will have a more developed interest in our day trips throughout the Yucatan.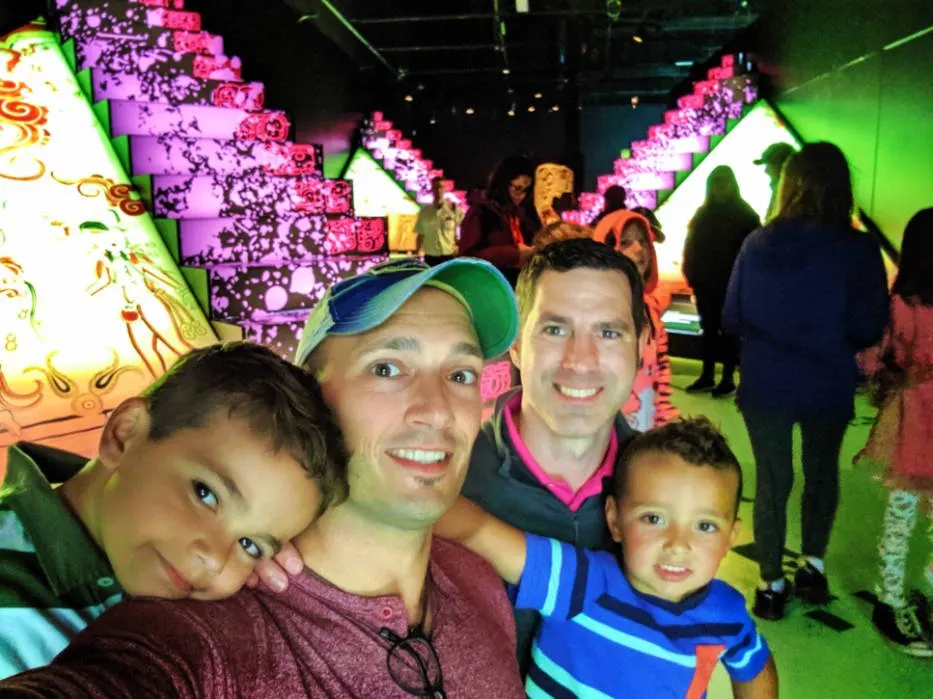 First Nations: the First Peoples' Gallery
Each time we visit the Royal BC Museum with kids, this is my favorite section to explore. Starting with a dive into the living languages of the many First Nations tribes of British Columbia and Washington, this ongoing exhibition really owns what happened in the past and shares how the First Nations people are striving to preserve their culture today.
Note: just like with the Mayan exhibition, we strongly recommend sharing some history or even reviewing some highlights of the First Nations part of the Royal BC Museum before visiting with kids. Really, particularly with the language portion and current state of First Nations tribes, some backstory is necessary for better understanding.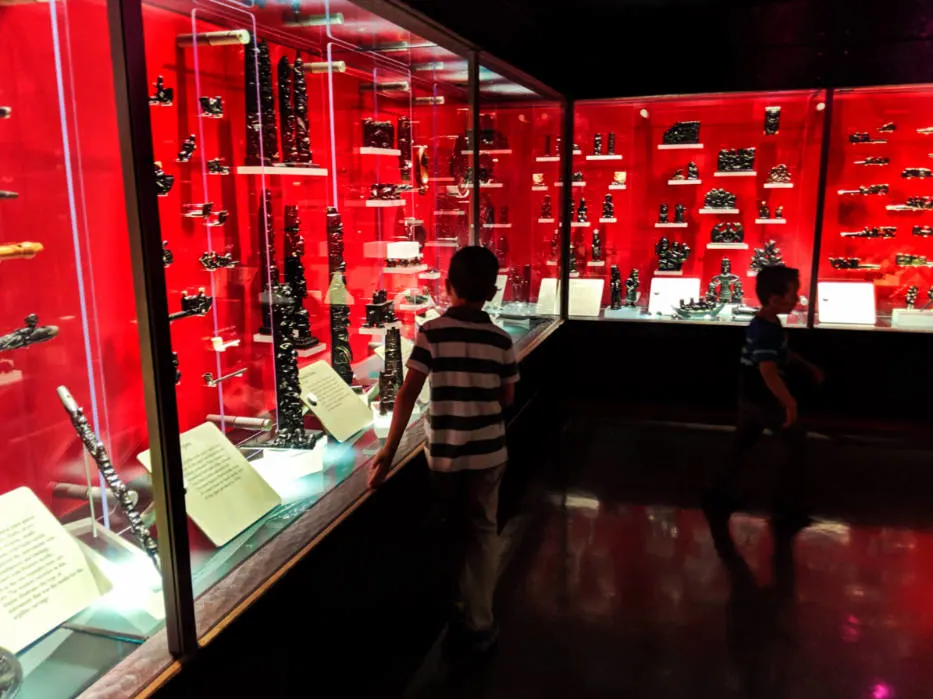 It's true that the visual gem of the First Peoples' Gallery is the Totem Hall, but there is so much more to discover and learn about within the many gallery rooms. Take a moment to sit and watch the lights cycle through the many carved masks or go into the longhouse area to sit and take it all in. Spend some time reading the tags in the carved Haida Argillite gallery. Each part of the First Nations exhibit is remarkable.
A visit to the Royal BC Museum with kids isn't complete without spending some time here.
BONUS: check out our Totem Pole Scavenger Hunt for Victoria BC. You can load it into your Google Maps and have a great time seeing First Nations art while exploring the city. This will take you to Thunderbird Park just outside the museum too!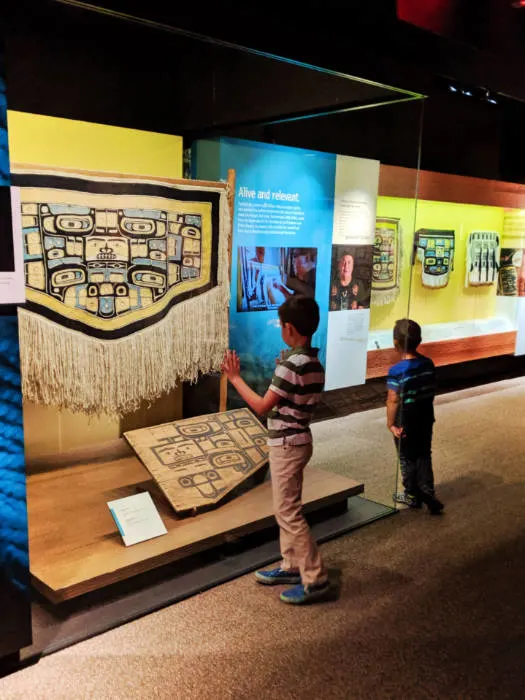 Natural History Gallery
Find me a kid that doesn't love a woolly mammoth and I'll find you a kid that needs to visit the Royal BC Museum. There's much more to the natural history section than the woolly mammoth, but really, it's super cool. As you progress through you get to see examples of Pacific Northwest habitats, preserved animal specimens, and so much more.
For us, spending so much time hiking and beach combing, having scientific displays aligning species with ecosystems is a great teaching tool.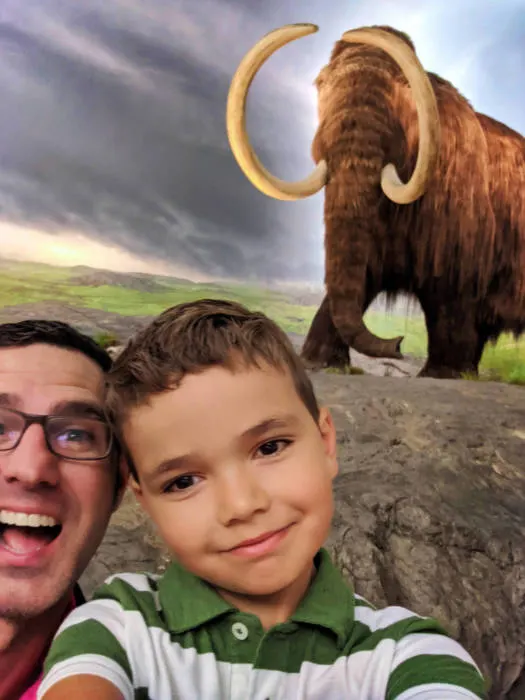 A fun way to explore the natural history section of the Royal BC Museum with kids is to do a scavenger hunt. We love giving the kids specific things to look for and it keeps them engaged, even when you think you've hit your maximum museum time. Here's our recommendation for a scavenger hunt, so feel free to download the graphic to your phone to keep the kids on track all the way through: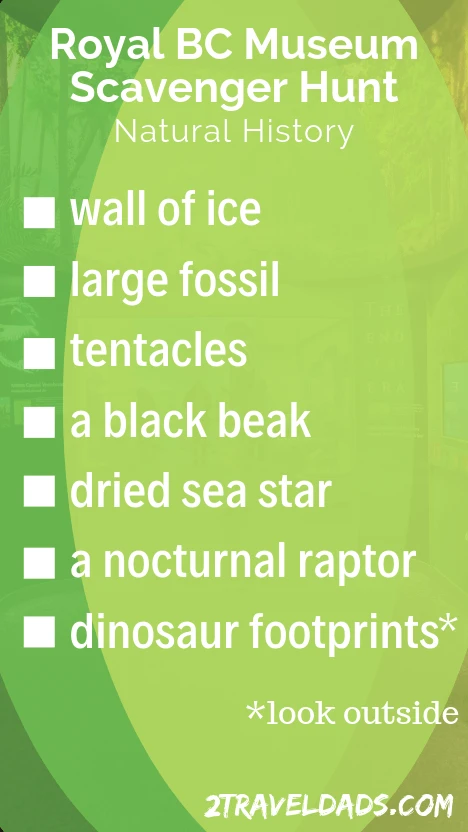 Old Town and BC history
What a cool place! On first glance you might think that the Old Town area of the Royal BC Museum is just a collection of turn of the century and decade-centric memorabilia, but it's so much more! We went to the old time cinema and watched a Charlie Chaplain film, then we wandered through the gold-rush era hotel, visited Chinatown and more.
I think what makes the kids love the Old Town area so much is that it feels like a movie set but full of history. Visit during the holidays and get a peep into Christmas in Victoria as it's decked for the season.
Learning opportunity: the nautical areas of the Royal BC Museum are really cool tool. Read through the nautical history of BC, wander through Old Town and then read the information in the First Peoples' Gallery to get a full picture of BC history, both the good and the bad.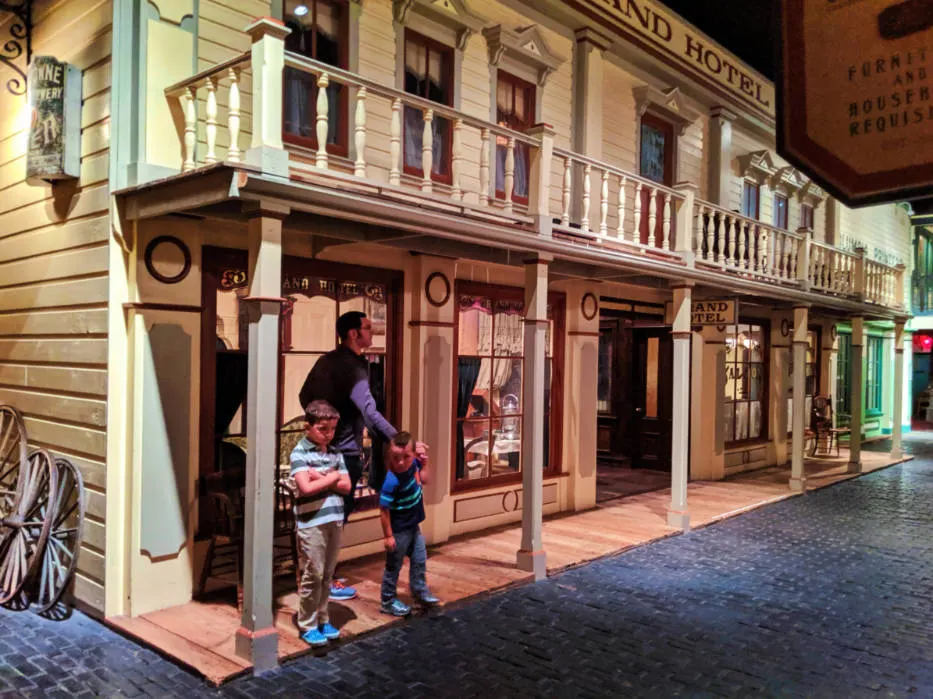 The Royal BC Museum is clearly an incredible place. Of all the traveling exhibitions we've visited and permanent collections in other museums, the this one has us returning each time we're in Victoria. If you have any questions, please send us a note or leave a comment. We're happy to help in any way! And please be sure to check out our other articles about Victoria BC:
If you're ready to book passage to Victoria BC from Seattle on the Victoria Clipper, check out Victoria Clipper tickets and packages here!
And want to pin this for planning your own trip to Victoria? Go for it!!!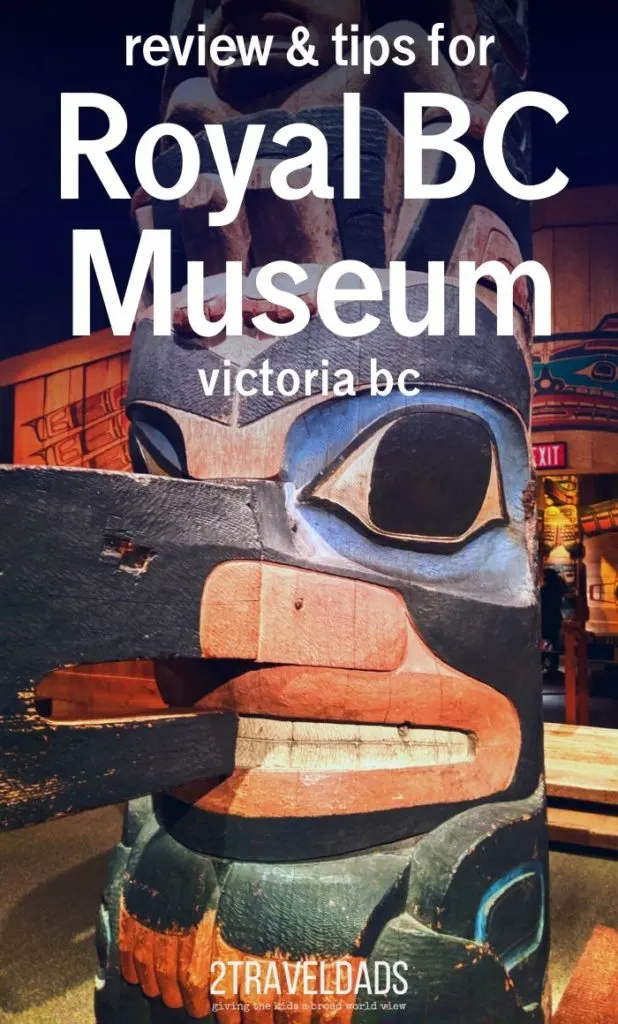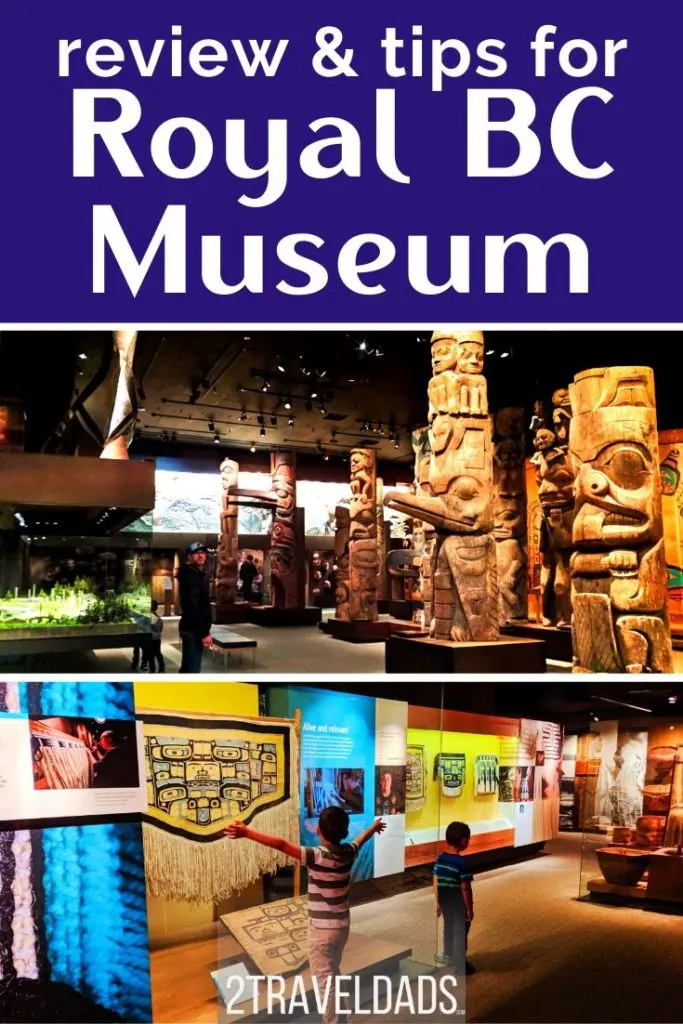 As a reminder, we are an affiliate of Clipper Vacations and booking through them or another affiliate may provide us a small commission (at not cost to you).