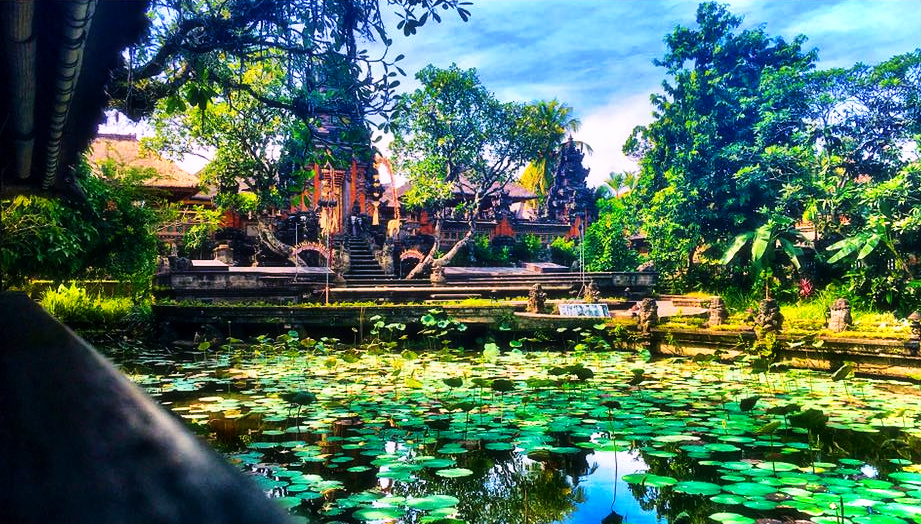 Family travel in Indonesia: our must-see plan
Since we've determined Indonesia as our #1 priority on our Asian destination bucket list, we've started digging into the country a whole lot more and are getting pretty excited about what we're finding.  From nature to food, hiking to getting under the water, we're going to have an amazing time doing family travel in Indonesia.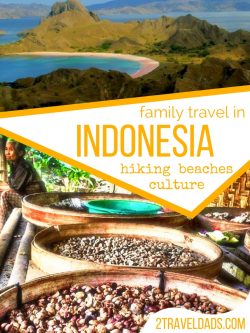 So, how are we planning this and what do we aim to see?  Well, let's just say that we'll start with a city and then head away from the concrete jungle and into the real jungle.  The kids will be excited for the swimming and wildlife, we'll be excited for the hiking and watching the kids be excited.  Oh gosh, it'll be awesome.  I'm babbling.  
the Plan for Family Travel in Indonesia
Visiting Jakarta, Indonesia
While we don't love doing city-travel, Jakarta is going to be a good launching place for us.  Looking forward to mostly the many types of food we'll try, we've got some museums and the like that we'll need to do.  The National Museum sounds pretty cool and should provide a little cultural insight for us prior to getting out into the rest of the country.
Tip:  when you're traveling with kids in Asia or any other area, spending a short amount of time in a museum or cultural center is a good idea to start some conversations about some of the things they may encounter, from people to historic sights.
Another sight/event we want to do in Jakarta is a cultural show.  I recently got to experience the Tang Dynasty Show in Xi'an, China and it was incredible.  The kids would love to see a show full of dancing and color, which the Jakarta Arts Theatre does (schedule permitting).
Besides these two sites, our plan in Jakarta is basically just to wander and explore the markets and eat loads of delicious food.  Once it's time for booking hotel stays, our city activities will be the determining factor as to where we'll stay.  I know we'll book something walking distance to some local markets and interesting neighborhoods, but we're not that far just yet.
Tip:  booking hotel stays in a city that's new to you is tricky, so using a website like Traveloka that's designed for the area is helpful.  And if you're on Traveloka specifically, you can click the flag at the top of the page to change the language to English if you're not fluent in the default language.
Now, leaving the city and heading into the paradise beyond…
Borobudur, Java, Indonesia
China was so fascinating to explore and learn about, particularly the many Buddhist sites and complexes we visited (Wild Goose Pagoda was one).  Having scratched the surface of Buddhist history and temples, we really want to visit more and teach the kids about this aspect of the world.  Once upon a time we shared a tip about giving kids a little pre-information about religion and visiting different types of sites.
Borobudur on the island of Java (same island as Jakarta) is home to a really beautiful and cool temple complex that we'd love to visit.  Our friend Marianne, aka Mum on the Move, has visited and shared some great tips about visiting this incredible Buddhist temple and it's definitely a place where we could enjoy the history and culture, and share it with the kids.
Bali – what's the fuss?
Ubud seems to be the place.  As we've talked to our different friends who've visited Bali they all say "Ubud… Go there!!!"  Apparently that's what we must do.  We have no other thoughts on this except for booking hotel accommodations that will be within our budget (because that's always something we have to consider, especially in a sought after destination like Bali).  Since Bali has become such a popular place, we'll have to do some good research before landing a final plan for where to stay and what we want to experience.
Lombok, Indonesia
We've found that sunsets and spicy food are an incredible combination.  Lombok seems to have both of these things.  Even though only two of us dig the spicy food (and our 2 year old is one of them) it's worth all of us going on a food adventure on the island of Lombok.  It turns out that this is where we'll get one of the best food experiences in Indonesia and that sounds fantastic.
In addition to the yumminess that awaits us, there's so much wonderfulness on Lombok.  It's a haven for snorkeling and enjoying the water, yes, but then there is also hiking here in Rinjani National Park.  I know, that's part of the plan for Komodo National Park, but hey, have you met us?  National Parks and hiking are our bread and butter.  And there are waterfalls!!!
Note: Rinjani National Park actually does multiple day treks, so this is something we'd love to do, but we'll have to look into them more for a future trip when the kids are older.  We're a bit hesitant to do an actual trek with a toddler.  Thoughts?
Komodo National Park
Of course there are the the Komodo dragons we must see, but in researching we're finding a lot more to explore in the islands.  One of our go-to favorite travel bloggers, Ami with Thrilling Travel, just shared the most beautiful place:  Padar Island.  Besides there being the Komodo dragons on Padar Island, it's full of beautiful coves and multi colored landscapes.  It's got hiking, sand, color, wildlife… It's at the top of our Indonesia bucket list.
Note:  remember that Indonesia is a country of islands, so you'll be having lots of boat ride or short flights to get where you need to go.  You've got to take transportation costs into your research when you're planning for family travel in Indonesia.
And then Sulawesi
Both Chris and I have a long history of coffee, both in drinking it and working with it.  Getting an authentic coffee plantation/farm experience is at the top of our Indonesian bucket list.  When we shared our initial post about Asian destinations we want to visit, one of our blogger friends, Stephanie of Travels France, immediately gave a recommendation for the coffee experience we're looking for:  the Toraja villages on Sulawesi Island.  To quote her directly about why this is the spot for us…
Regarding coffee, "They mix robusta and arabica to prepare it and it's wow wow wow."

And then for culture, "…Toraja has a rich traditional culture, especially around funerals, mummies, etc. It's a mix of religion, both animist, Christian."

And to sell us even further, "Plus the landscapes (rice terraces, mountains) and typical houses (look like boats, painted and ornamented with buffalo's horns) are magnificent. …some of the most beautiful dives of the World. There's especially Taka Bonerate: the biggest atoll of Indonesia and the third one of the World."
Getting such a recommendation from a traveler that we really admire and who is very learned about eastern cultures, well, we know for certain that the Toraja area is a must-visit.
And an extra jaunt:  hanging with orangutans
This is the last thing on our Indonesian bucket list.  There are few experiences that can't be mimicked somewhere else in the world, and one of those is seeing orangutans in the wild, which you can do at Tanjung Puting National Park.  When you're a parent and you are choosing a family travel destination or activity, what your kids will think or enjoy is always at the forefront of your mind.  Tanjung Puting National Park sounds really amazing, from orangutans to Malayan sun bears.  Also, in addition to staying in local places, the National Park has river boats as an option.  I think with kids we'd prefer booking a hotel room over a mosquito netted boat.  Family travel in Indonesia offers all sorts of surprises…
Tip:  visiting parks and preserves like Tanjung Puting can put into perspective the harsh reality of environmental issues and kids' understanding of them.  There's nothing quite like explaining to a child about deforestation and urban sprawl…
Big note:  it's quite the boat ride or flight across the Java Sea to get to this part of Indonesia.  It's north of Java and Bali, so if you're going to add this to your itinerary, you may want to look at what other amazing places you'll find on the island.
Indonesia has so many islands and so much culture that we haven't even began to tap into.  I'm sure that by the time we arrive for an epic experience of family travel in Indonesia we'll have more plans and then once we're traveling around we'll probably scrap half of them and elect new ones, but in the meantime we're beyond inspired to visit and cannot wait to create our own stories and memories.  
Have you visited Indonesia?  What was the one place that you would tell somebody that they must visit?  For family travel in Indonesia, what's an awesome place to relax with kids?  Go!!
And if you need some inspiration for planning, here's a handy rundown of what we're working on: