One of the best things about living here in North Florida is how great St Augustine beaches are. We're lucky enough to live by Butler Beach / Crescent Beach, but there are more beaches that we visit each week. From shark tooth hunting to enjoying great food in the beach neighborhoods, St Augustine beaches make for the perfect Florida vacation getaway.
In this podcast episode we're chatting about everything just outside of Saint Augustine, from St Augustine Beach to Ponte Vedra.
Be sure to check out our full article all about the best things to do in St Augustine!!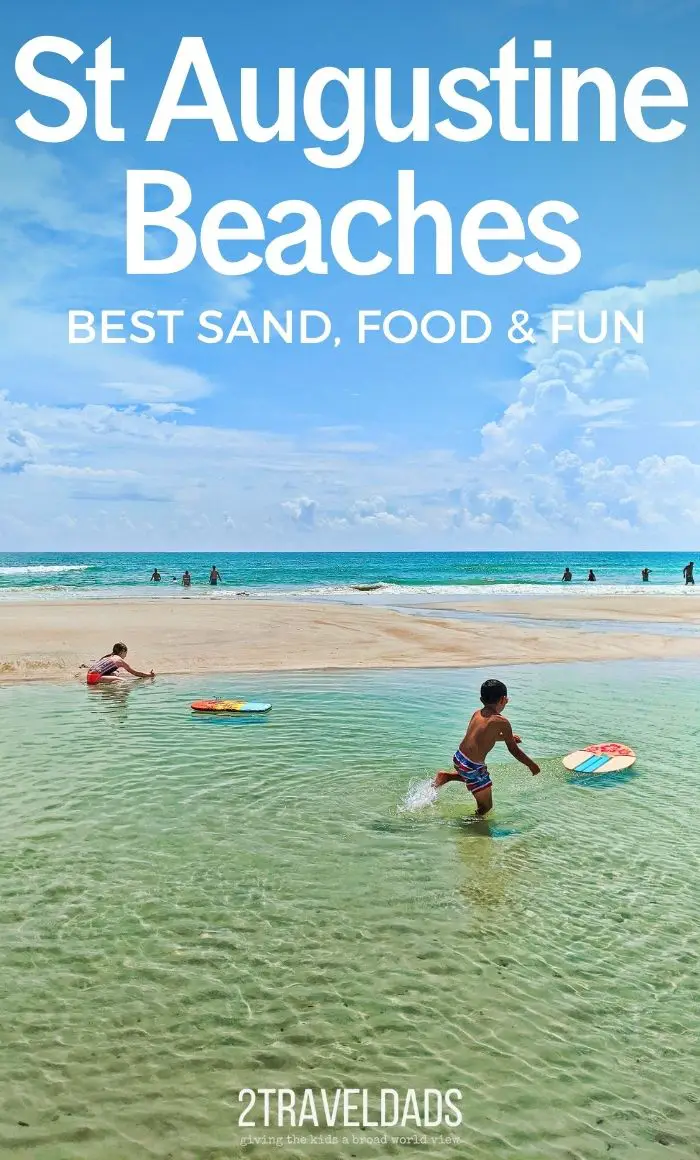 Listen to our Beaches of St Augustine Podcast Episode
In this episode: Exploring Saint Augustine, FL Beaches and Sights
0:45 – favorite beach spots of St Augustine Beach
2:15 – Anastasia State Park – great beach and many things to do – camping reservations here!
5:00 – Ocean Hammock Park – forest boardwalk, dunes, white sugar sand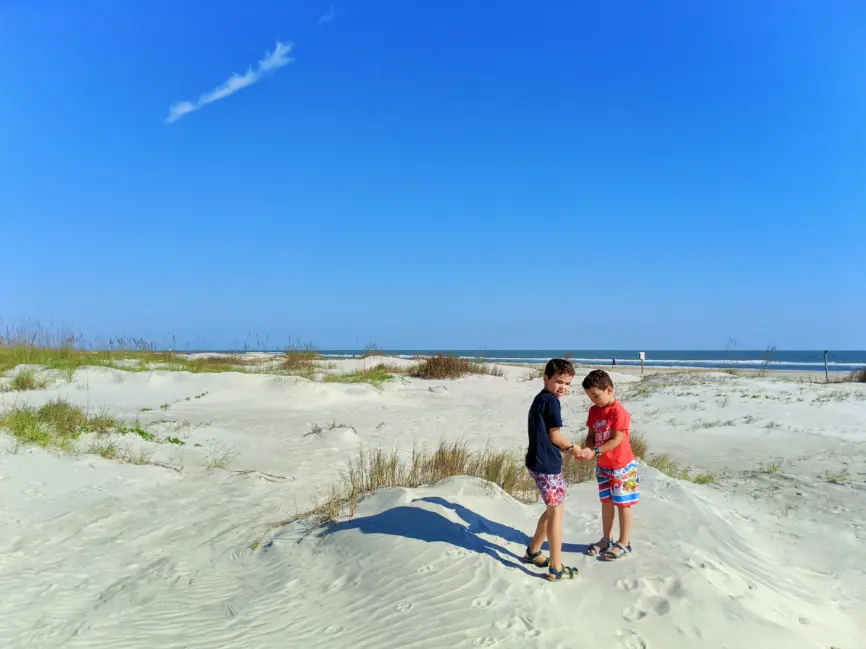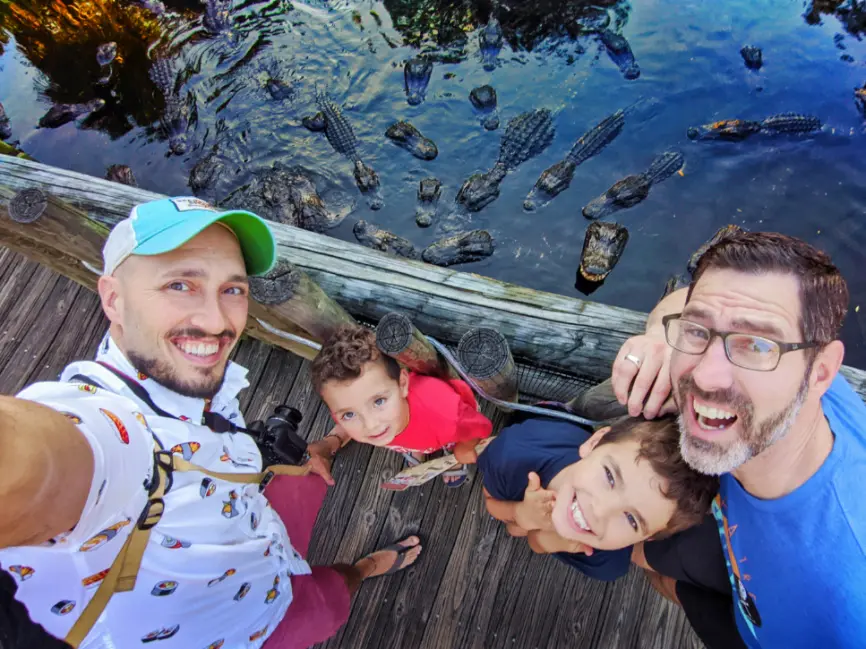 And for ease of use, here is our map of the best beach access spots in Saint Augustine Beach (and the restaurants we talk about). We cover as far south as Palm Coast, but within the map you'll find details about parking and more.
https://www.google.com/maps/d/u/0/embed?mid=1UrAmQZjvjOAYey47I4cQVTa2ot1dfovt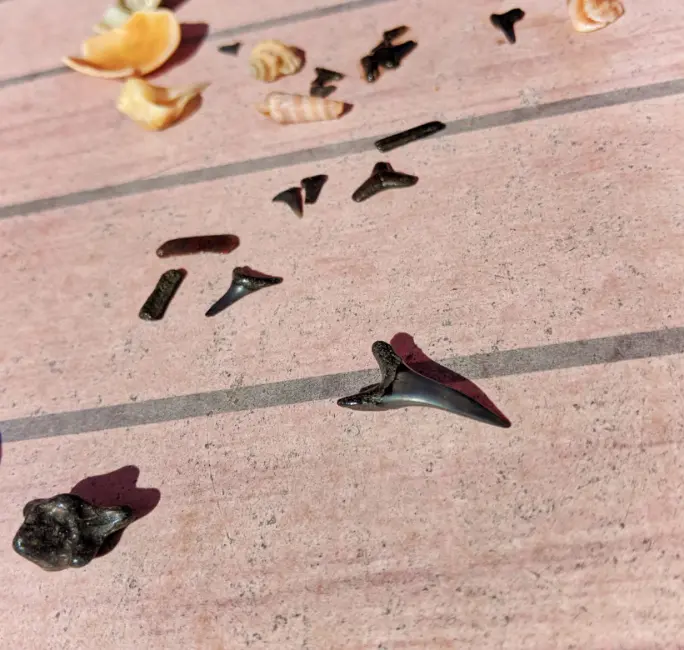 32:35 – best spots for shark tooth hunting (see map below)
33:25 – favorite food spots in Ponte Vedra Beach – Minorcan food and fried green tomatoes – Aunt Kate's and The Reef
37:30 – my favorite beach store on earth: ALVIN'S ISLAND – a go-to for beach needs of all sorts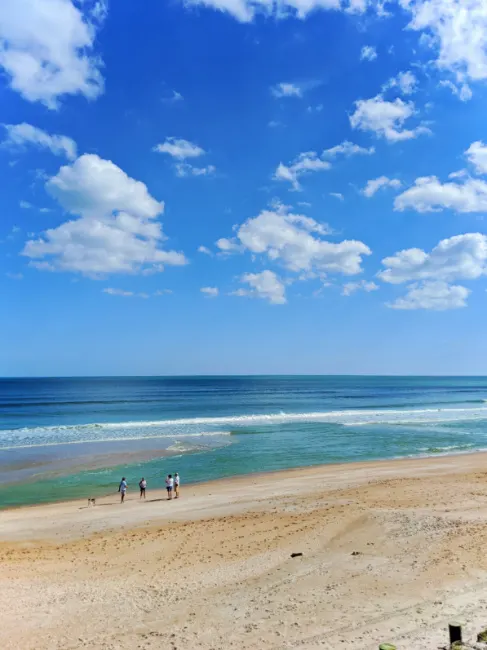 Clearly, we love our trips to the Saint Augustine area and are never at a loss for things to do. Having such easy access to history, nature, and great food is why we tell all of our friends to plan a trip there.
For more recommendations, be sure you look at our articles about the Best Things to Do in Saint Augustine, our favorite restaurants in St Augustine as well as our top picks for unique accommodations and hotels in St Augustine. And we've got another podcast episode too: Exploring Downtown St Augustine!
What do you want to hear about from us on our podcast? Please leave us a comment below or send us a note with your questions and what you'd like to hear. We are excited to share!
If you'd like to visit our specific podcast host page, feel free! There are lots of options to subscribe to the 2TravelDads Podcast.