If there's one thing that's iconic of a coastal vacation or anything maritime, it's lighthouses.  They're tall, striking, weird buildings that really bring the feel of the ocean directly onshore.  In the Pacific Northwest we have them every 100 meters (total exaggeration) because it is so stormy and foggy all of the time, and a lot of our lighthouses are pretty short. The St Augustine Lighthouse is huge and really beautiful.  
Whoever painted the St Augustine Lighthouse was bored so really spiced it up.  And it's a fun place for all kinds of visitors of any age making it perfect for family travel.  So here's why you should drive ten minutes out of your way to climb the St Augustine Lighthouse.  We swear, it's not just a pretty lamp.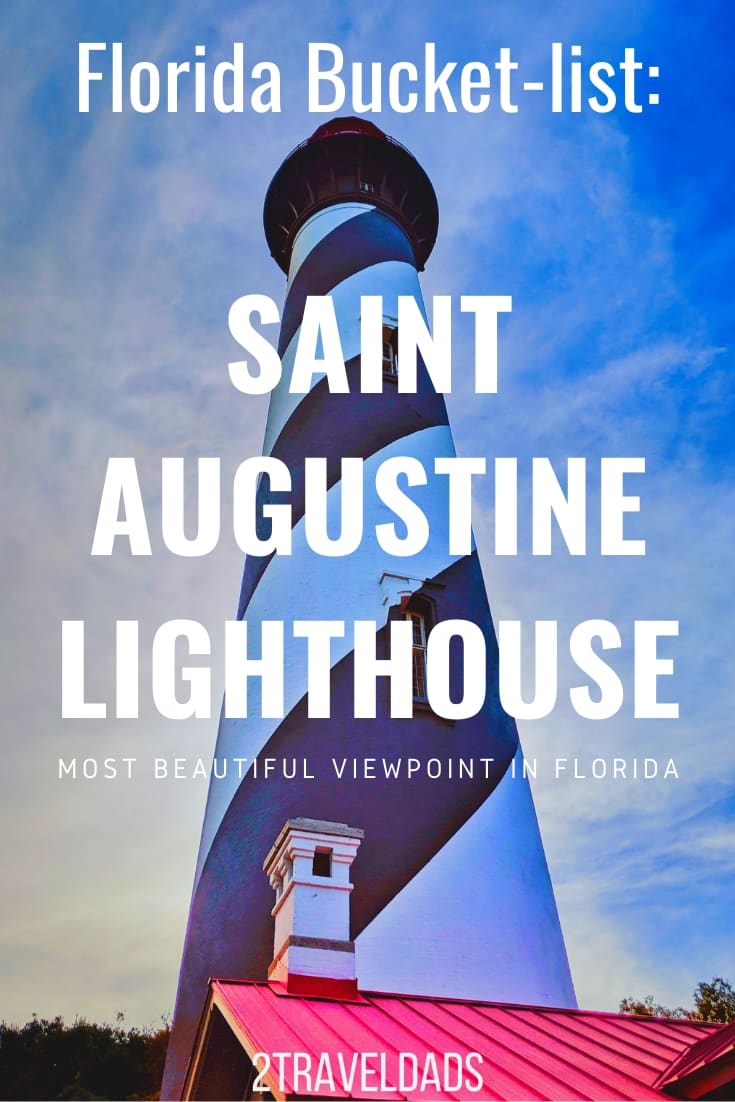 Location of the St Augustine Lighthouse
Just a ten minute drive across the Bridge of Lions out of downtown lies the lighthouse, one of the best things to do in St Augustine.  It's visible from almost everywhere and it's really beautiful.  As far as other activities close by, you'll probably be visiting the St Augustine Alligator Farm or Fort Matanzas, so you'll already be close to the lighthouse.  The Alligator Farm is just across the boulevard so is super close.

 
If you're planning your visit in the latter part of the day, check when the St Augustine Lighthouse closes and plan for traffic…because even charming old towns have rush hour.  And being all about family travel like we are, plan to visit the lighthouse and surrounding sites before nap time, as they're all great, busy activities that will wear those kids out.
Note:  if you're using the Old Town Trolley to get around and see the sights of St Augustine, it DOESN'T go to the lighthouse.  Just an FYI.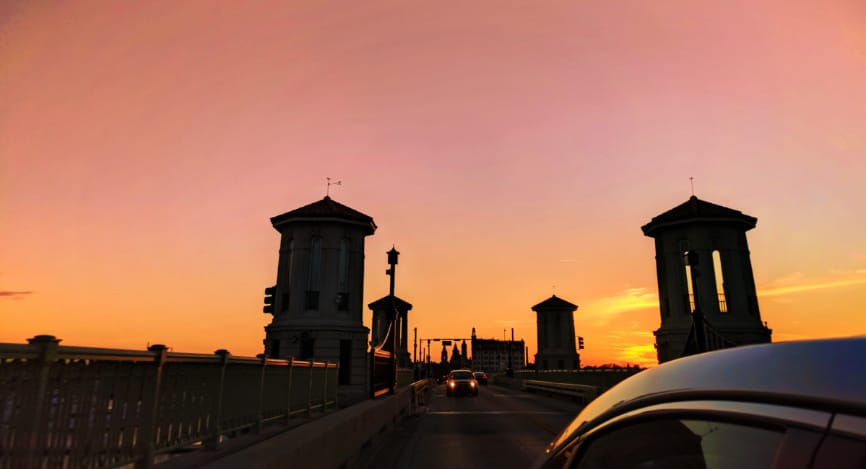 Maritime Museum and more at the St Augustine Lighthouse
So there is plenty of parking, and it feels like it's covered, but that's just because the Spanish moss is so… so everywhere.  From the lot, head to the museum entrance so you can pay your fee and have fun.  There's also a gift shop in the event that you need some #LoveFL gear or can't get enough lighthouse garb.  Once you're through that building, there are paths through the woods and gardens so you can learn about the lighthouse and the area.  
And then there's the keepers' quarters, which is part of the maritime museum.  It's set up as days of yore would have and is neat, and then in the basement are newly renovated maritime exhibits both about the St Augustine Lighthouse and the shipping history of the area.  We try to consider how interested the kids will be in museums, and some, like this, are pretty good for family travel and will hold a medium to short attention span.
Tip:  The coolest part of the grounds for kids is the playground.  While some kiddos may really dig the museum and pictures, the play space has a ship with a slide to play on.  The playground is located apart from the keepers' quarters and lighthouse, so the original structures do feel like they're in their authentic, timeless setting.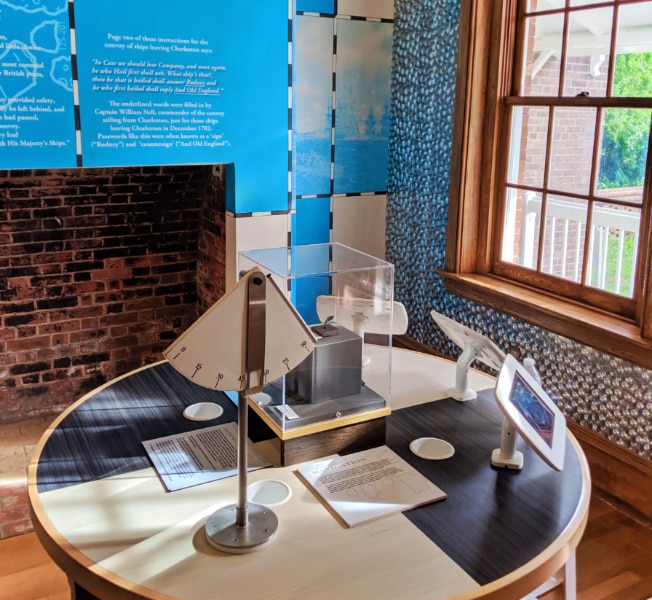 Why is the playground so important?  
To climb the lighthouse, you must be at least 44 inches tall…which wasn't the case for two of the four in our group.  "Whomp wah."  And that's why we were thankful for the ship-like playground.  If you've got extra time, enjoy the nature trail too.  Why not?  See, it's not just a pretty lamp!
Climbing the St Augustine Lighthouse
Do you ever start a hike feeling like you're in great shape and then on your first ascent you're like "wow, I need to run more!"  Yeah, that's what the 219 steps to the top made me think.  Oh yeah, and I have climbed it alone twice because of the tiny tourists we bring with us and one of us  always needs to stay behind with them. 
Don't be discouraged though, as you're doing the great climb there are plenty of places to stop and rest.  There are also windows to give you some amazing views on the way up, as well as a few interesting displays about the history of the St Augustine Lighthouse and its construction.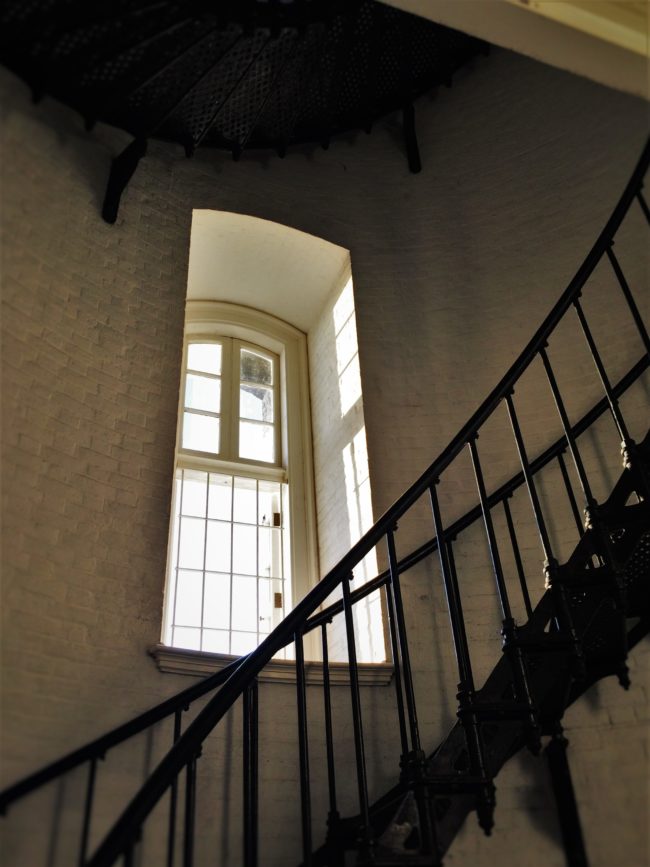 Believe it or not, despite the sweating and huffing and puffing, by the time out-of-shape-Rob got to the top it really hadn't taken too long to get up there. I forgot about how high I'd just climbed until I realized…how tall a 219 step lighthouse actually is. I just about threw up over the edge when it hit me, but then I calmed down and it was gorgeous.
Tip:  heights are something to consider when you're traversing anything, especially a lighthouse that has open rails at the top.  I'm so glad I did it because it was really a breathtaking view.  It also go me out of my comfort zone and showed me how out of shape I'd gotten.  Oh, the benefits of travel…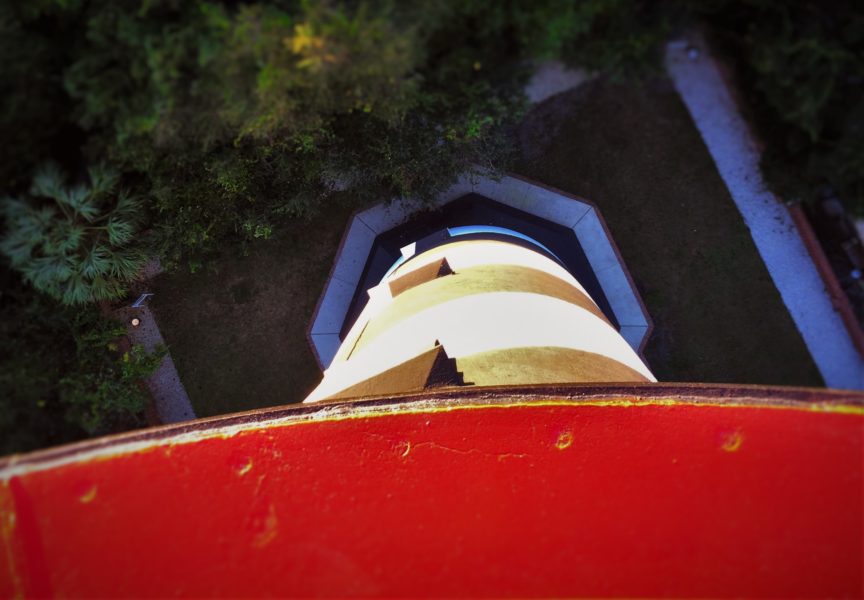 The Lantern of the St Augustine Lighthouse
It's a beautiful glass.  It's the most perfect piece I've seen, and I've been to a lot of lighthouses.  The beveling and construction are seamless and the current keepers maintain it very well; all 370 hand-cut prisms of it.  When assembled, like it always is, the lantern is 12 feet tall and 6 feet across.  That's huge.  And it's beautiful to stare into and just get sucked into it, kind of like when you're staring at fire and can't look away.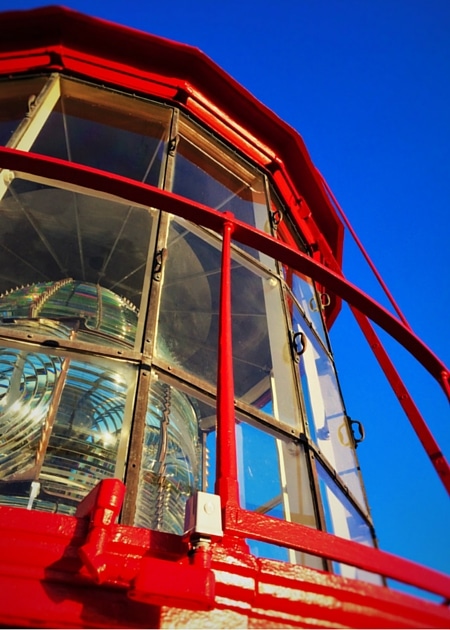 The lamp is no longer running off oil, but electricity…like every other lighthouse in the USA.  It's still brilliantly bright, but doesn't need to serve the same function as it did when it was first built in 1871.  Today, it's a nostalgic beacon and a place to visit and learn about the maritime past of St Augustine.  Besides the yesteryear setup, check out the museum for some cool facts and archival photos from the St Augustine Lighthouse's history.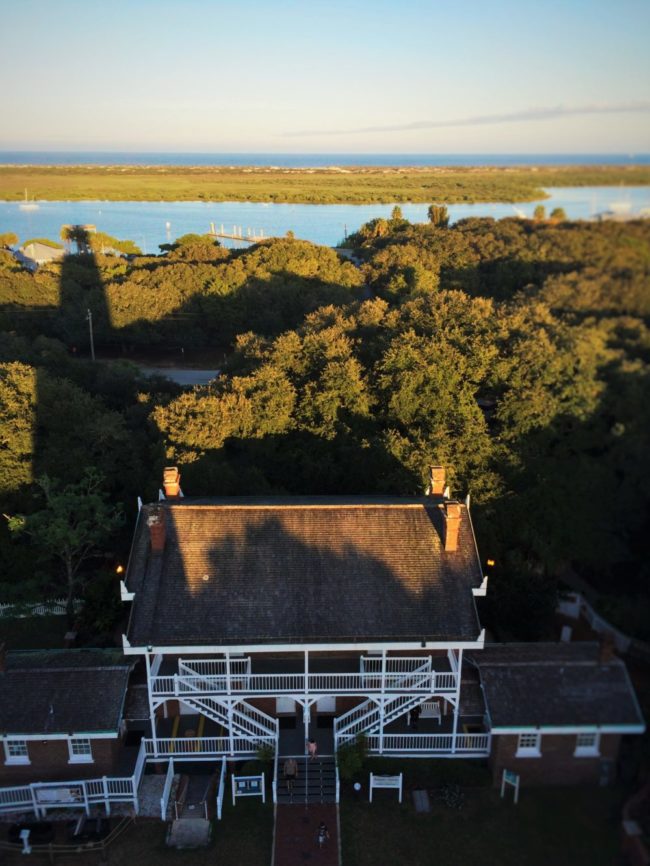 I'm glad we made the stop at the lighthouse, even though it was more of a solo vs family travel thing for me.  It was fascinating to learn stuff, inspiring to see how out of shape I was, exhilarating to get to the top, and well, the St Augustine Lighthouse really is much more than a pretty lamp on the coast.  The whole site requires at least an hour and if you've got history-hungry folks, around two hours is plenty of time.  
Cost:  $13 for adults and $11 for kids 12 and under AND DON'T FORGET:  you must be 44 inches or taller to go to the top.
Other nearby St Augustine Beach activities
Very near the St Augustine lighthouse you'll find many other fun things to do and experience.  Check out our full article about all the best things to do in St Augustine for a complete list, but here are four easy additions to your time in the St Augustine beach area:
And you'll be hungry too. We have a lot of great St Augustine restaurant recommendations! The nearest of our top picks in the Village Garden Food Truck Park, which is about five minutes from the lighthouse.
If you have any questions about visiting the St Augustine Lighthouse feel free to leave a comment or
send us a note
!