[vc_row][vc_column][vc_column_text]Over the years we've had many visits to the Santa Maria Valley. It's our favorite off-beat destination on the California Coast. While the world, or at least the USA, is still battling COVID-19 it is difficult to find ways to travel and still enjoy the experience as much as before social distancing was the standard. Well, we partnered with the Santa Maria Valley to make some easy guides for visiting wine country while social distancing.
We've got picnicking ideas, social distancing winery visits, and a bunch of easy options for exploring the outdoors without the crowds. Check out the guides below and have a relaxing weekend away enjoying wine country and beautiful beaches. And don't forget, Santa Barbara County is more than the city of SB, and the Santa Maria Valley has some wonderful stops to make if you're doing a Central Coast road trip, so be sure to give yourself plenty of time to relax and explore.[/vc_column_text][/vc_column][/vc_row][vc_row][vc_column][vc_empty_space height="15px"][vc_single_image image="24747″ img_size="full" alignment="center"][vc_empty_space height="15px"][vc_column_text]
Wine Country Social Distancing Map
Get yourself familiar with the Santa Maria Valley and greater Santa Barbara County. Our tips for planning a wine country trip that promotes social distancing will take you all over the place depending on the itinerary you build. You can even pop up to Pismo and Avila Beaches if you want! Google Maps link here

[/vc_column_text][/vc_column][/vc_row][vc_row][vc_column][vc_column_text]
Wine Tasting and Social Distancing
The Santa Maria Valley has been growing grapes and making wine for a long time, and they have made it possible to keep enjoying it during the pandemic. Many wineries and tasting rooms in Santa Barbara County have gotten creative to be able to continue to share their California wines with visitors.
While the following list isn't comprehensive of every winemaker in the Santa Maria Valley, it's a great start for planning an easy, relaxing wine country weekend while maintaining social distance and being cautious of health concerns.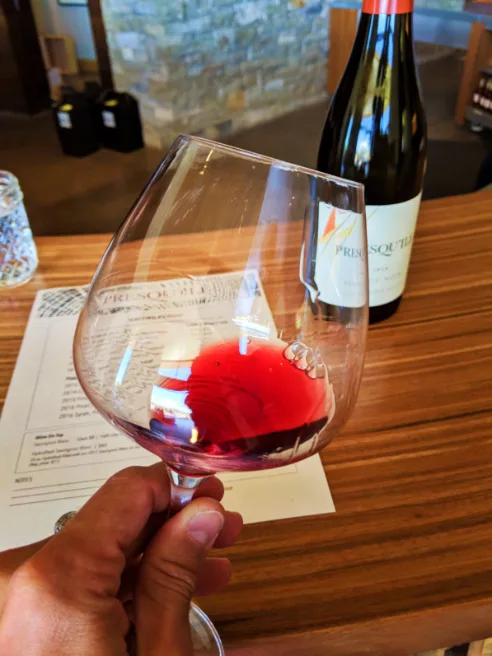 Winemakers with Social Distancing Options
The Santa Maria Valley values health and safety as much as you. To ensure you can enjoy the wines of their special AVA (wine region) these local wine makers have created socially distant tasting experiences for your enjoyment and peace of mind: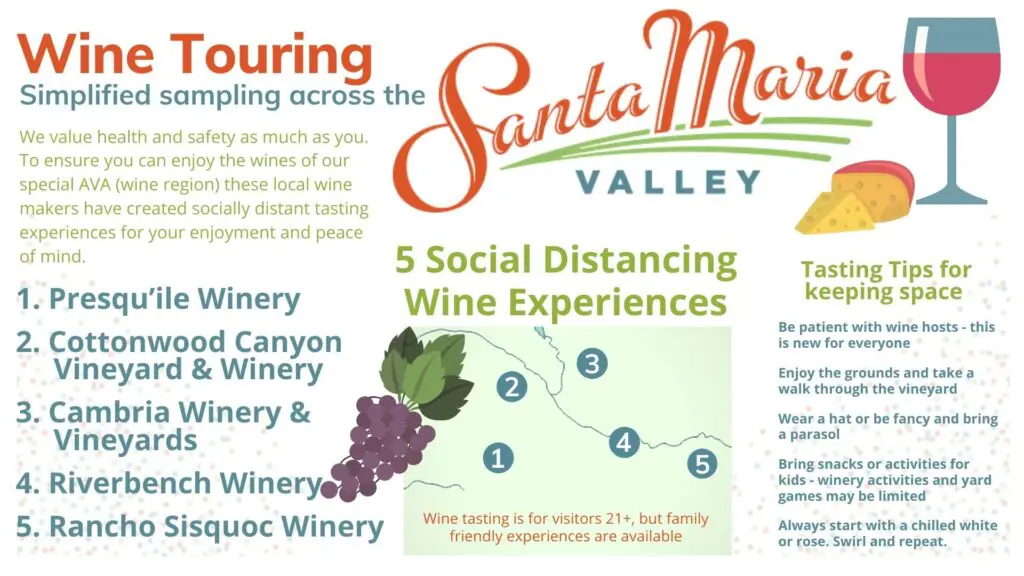 If you hit up Santa Barbara Wine Country and the Santa Maria Valley, please let us know what other great social distancing wine tasting experiences you find![/vc_column_text][/vc_column][/vc_row][vc_row][vc_column][vc_column_text]
Socially Distant Wine Country Picnics
Social distancing doesn't mean staying away from great food. Picnicking is a wonderful way to enjoy local cuisine and practice social distancing in wine country. The Santa Maria Valley has lots of options for picnic spots and local restaurants ready to help out. Being surrounding by farms and wonderful pockets of California Agritourism, sourcing locally has always been something we appreciate about the SMV.
While you may not be able to enjoy Santa Maria Style Barbecue immediately off the grill, there are enough picnic areas and natural wide open spaces close to downtown Santa Maria or Guadalupe (such a beautiful town!) that getting food to go is a breeze and you'll love the picnic experience.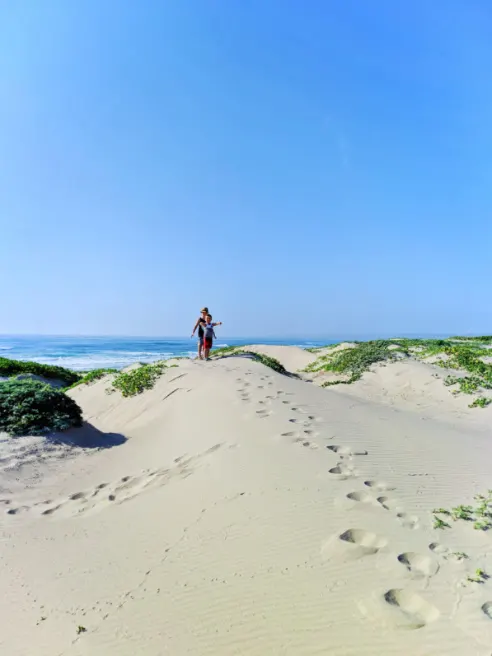 Santa Maria Valley Restaurants with To-Go and Picnic Options
Many restaurateurs have been agile and adaptive during the pandemic, and it's to their credit. California has taken a solid approach to social distancing and limiting interaction, so for much of 2020 chefs and cafe operators have gotten creative to stay afloat. The following spots have everything set up to provide to-go meals that are easily transportable. We've eaten at four of the five restaurants and each is great!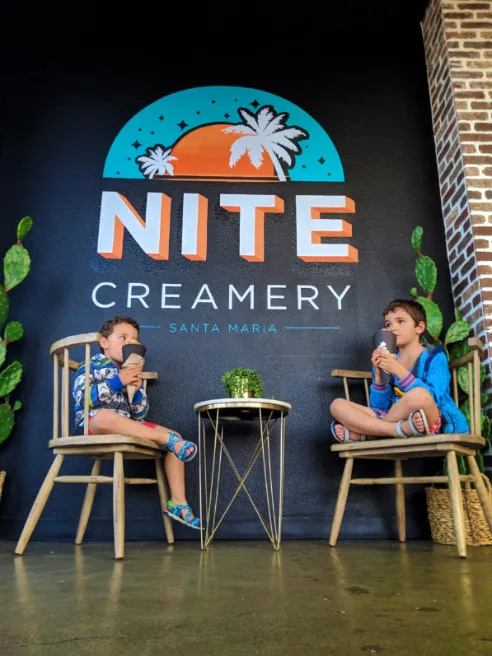 Perfect Santa Barbara County Picnic Areas
From the chapparal of the back country to the dunes on the Pacific Ocean, the Santa Maria Valley has some beautiful picnic spots. Santa Barbara County wine country is more than vineyards, but is really quite diverse in its cute towns and seemingly untouched natural areas. The following spots have picnic areas or wide open spaces where you can enjoy whatever meal you bring: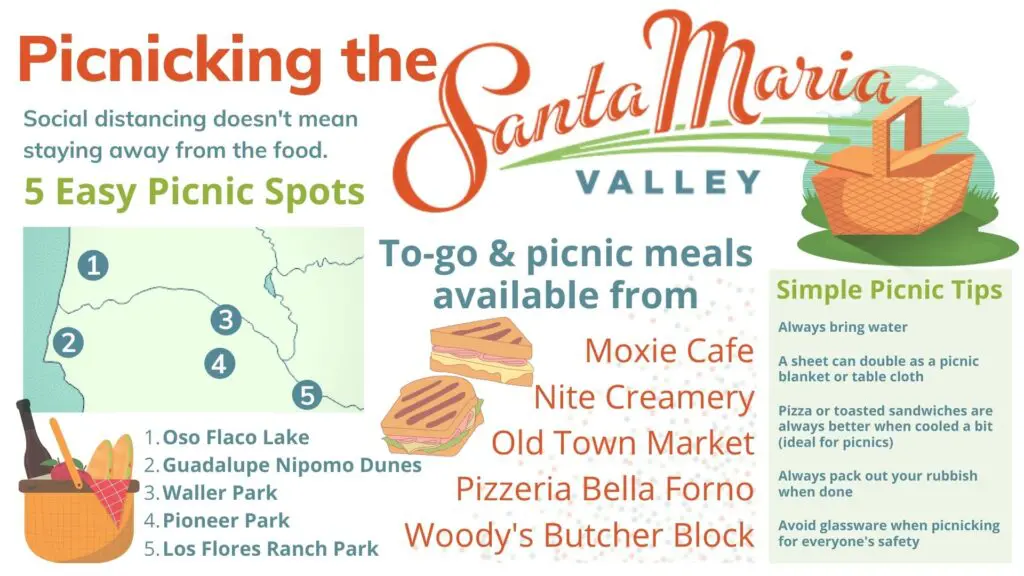 We'd love to hear what other restaurants you find or additional picnic spots you enjoy around Santa Maria and Santa Barbara Country wine country. There's so much open space, I'm sure we could list a thousand spots![/vc_column_text][vc_column_text]
Outdoors and Hiking around Wine Country
Beyond the wine and Santa Maria Style Barbecue, nature awaits! Santa Barbara County stretches from Los Padres National Forest to the coastal towns of Lompoc and Guadalupe. The Santa Maria Valley includes just a bit more, hugging in Nipomo and a few other pockets of San Luis Obispo County. We even include up to Pismo Beach when we're talking about the SMV.
Really, the region is so varied in landscape you could spend a week and be in a different town or environment each day. And that makes it perfect for hiking and exploring the outdoors! So grab your picnic (see above) and hit the highway to discover the incredible landscapes of California's Central Coast!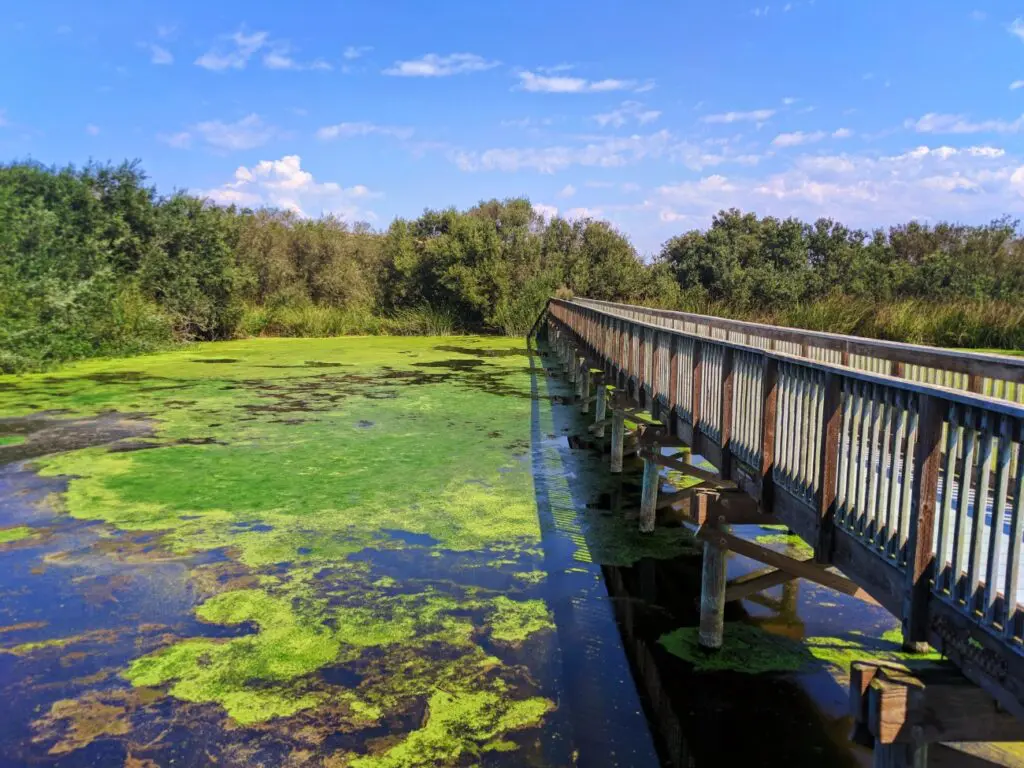 Five Wine Country Hiking Spots for Birding and Social Distancing
We'll start at the sea and end in the canyons, but when you're building your own Santa Barbara County weekend trip, mix it up for whatever works best for you.
1. Rancho Guadalupe Dunes Preserve – Protected sand dunes open to pristine beaches. Head north along beach to reach the Santa Maria River Estuary.
2. Oso Flaco Lake – Blue water, marsh land, coastal forest and dune boardwalks make Oso Flaco the ideal day trip for hiking and bird watching.
3. Pismo Preserve – Near Pismo Beach, the Pismo Preserve lead up from the coast for striking views, whale watching in spring & fall, and birding year-round.
4. Orcutt Hills Trails – Enjoy the hills in the heart of wine country with trails perfect for easy walks, biking and picnics in the California breeze.
5. Colson Canyon – Get away from it all to Los Padres National Forest. Just beyond the vinyards lies the chapparal and rugged back country of the Central Coast.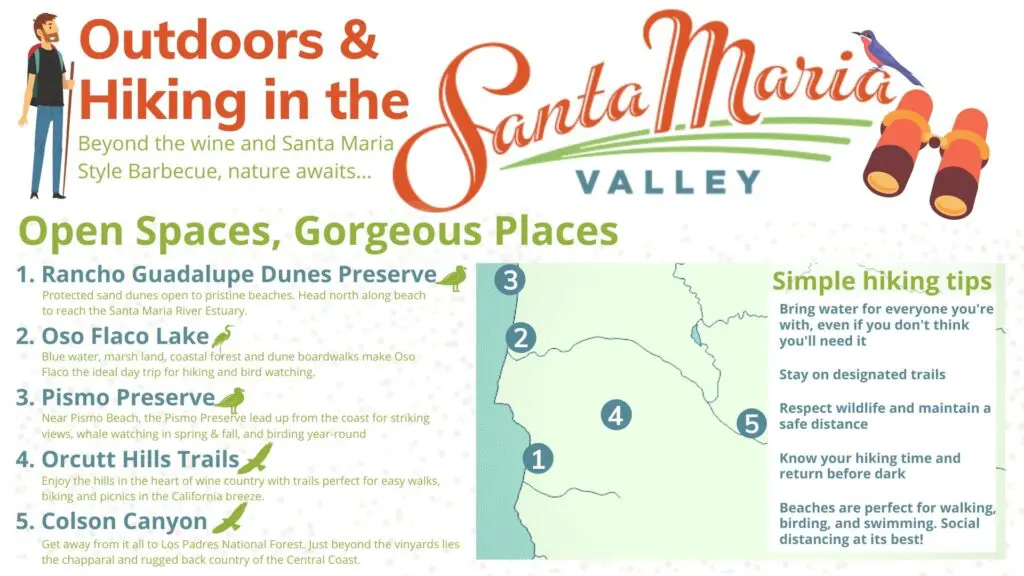 Hiking and Safety Tips for Social Distancing on Trails
Even though you're hiking in open spaces, some trails may see congestion at different times of day. Also, some trails may be more arid than others and you'll want to be sure you're well prepared. Follow these tips for a safe, enjoyable, social distancing hike when you're in wine country.
Give others space on the trail. Pull over to let people pass to maintain social distance.

Bring water for everyone you're with, even if you don't think you'll need it.

Stay on designated trails. It's easy to get distracted with views and photo ops, but be safe and stay on the trail.
Respect wildlife and maintain a safe distance. Wildlife safety is SO IMPORTANT!

Know your hiking time and return before dark. Sunset is gorgeous, I know, but don't get stranded on a trail in the dark.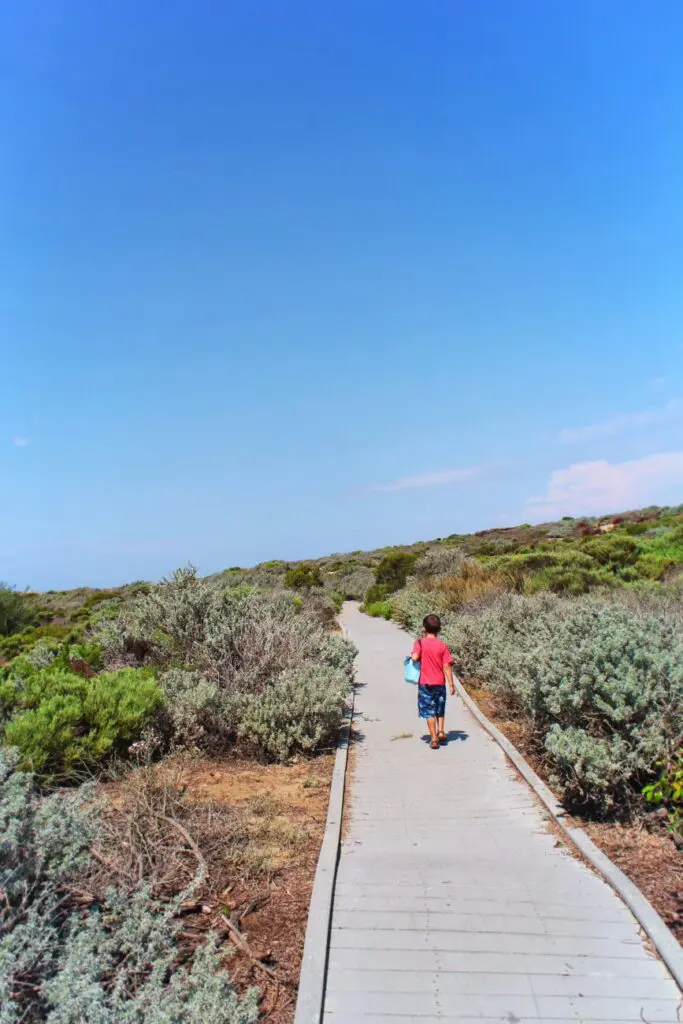 Yay! You're all set now! Have a great time exploring the Santa Maria Valley. Social distancing in wine country really is easy and you'll be so glad you took a weekend trip to break up the monotony of the pandemic lifestyle we're all in. Be safe, stay healthy, enjoy![/vc_column_text][/vc_column][/vc_row][vc_row][vc_column][vc_empty_space height="15px"][vc_single_image image="24752″ img_size="full" alignment="center"][/vc_column][/vc_row]