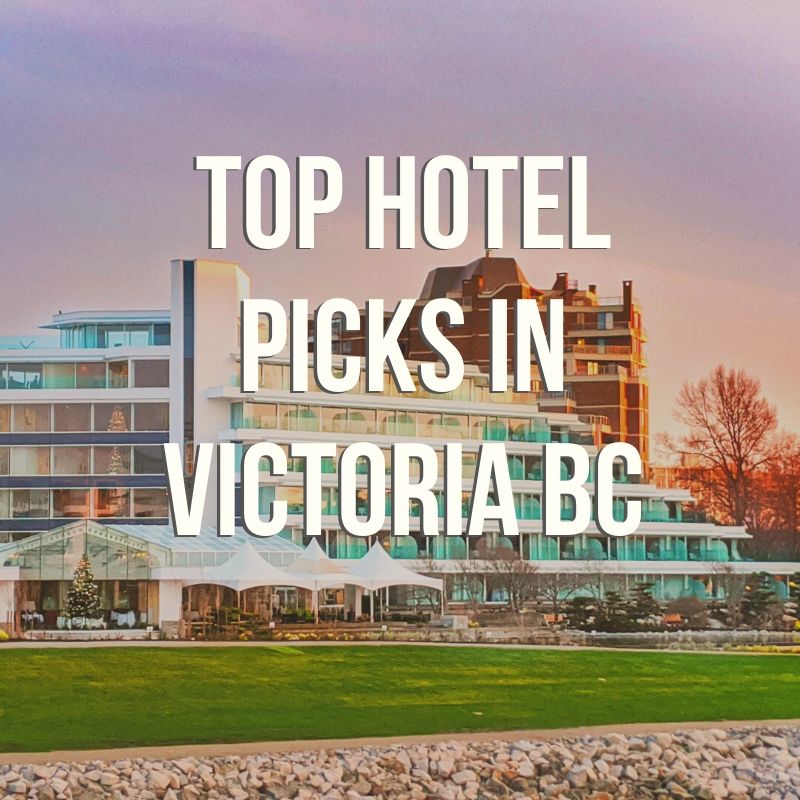 Podcast Episode: Hotel Reviews and Recommendations in Victoria BC
In this podcast episode we break down our favorite hotels in Victoria, British Columbia. Consider this episode a big conglomerate review of the many places we've stayed. From our favorite neighborhoods to amenities we enjoy, we dig into our top hotel picks.
Be sure to check out our complete article all about the Best Hotels in Victoria! And we have a podcast episode about our favorite restaurants in Victoria to listen to also!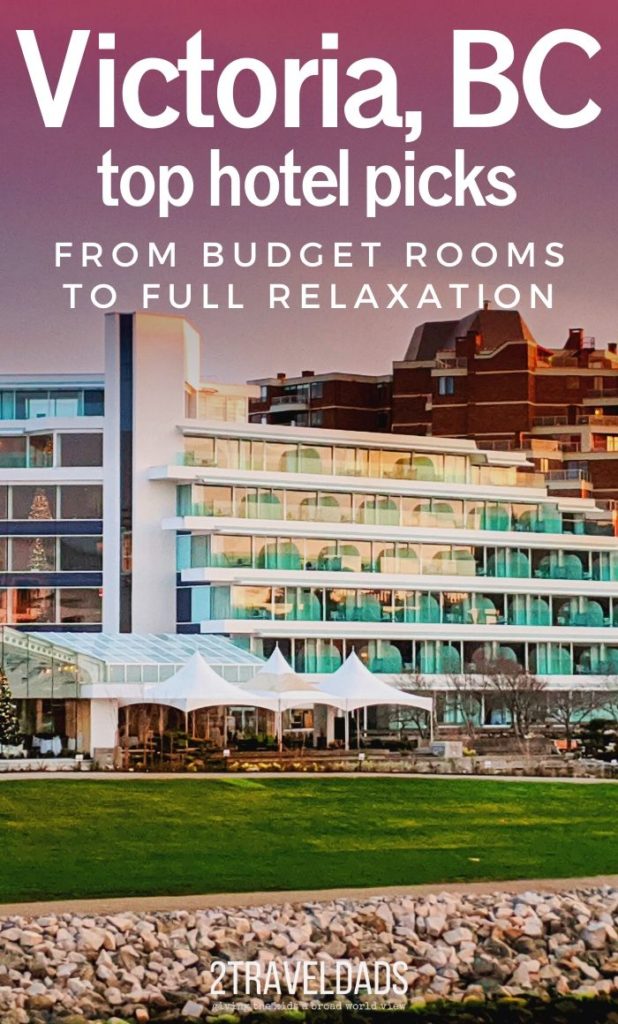 Top Picks for Victoria BC Hotels We Love
It would be so easy to just create a directory of hotels in Victoria and point you to them, but we decided to do what we do best: share what we know! Below you'll find our show notes and within them you'll find affiliate links to book the accommodations if you like. (affiliate links may provide a small commission to us at no cost to you)
In this episode… [time markers on left for reference of time in podcast chat]
1:30 – Our first pick is the Best Western Plus Carlton Plaza Hotel. Located by Chinatown and Centennial Plaza, it's right next to some of our favorite restaurants and sights. Our room was perfect and exactly what we dream about as a family. Lot's of space and great in-room amenities.
3:40 – Our favorite breakfast restaurant in Victoria already… and then there was a location IN THE LOBBY of the BW Plus! Love the Ruby!!! – we share a ton about our favorite menu items, because it's delicious.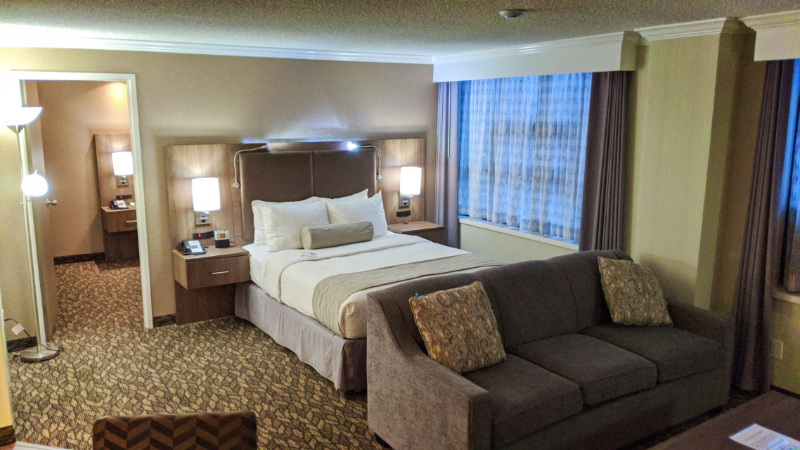 8:20 – Another great Best Western hotel in Victoria BC: Best Western Plus Inner Harbour. Great rooms, most with balconies and nice on-property amenities. Very close to the Royal BC Museum.
9:00 – The most mod hotel we've ever been to: Hotel Zed – really spacious and fun, including a fun lobby, the Ruby Restaurant, and even a water slide! If you fly via seaplane into Victoria, the Hotel Zed will even pick you up!
10:45 – Vintage hotel booking tip: there are lots of renovated old motel or apartment buildings as chic hotels now. This is a great way to have a unique stay AND usually have lots of space. Other renovated motel/hotels we've stayed at include LOGE Camps (Westport, WA and Bend, OR) and the RSVP Motel in Bozeman, MT.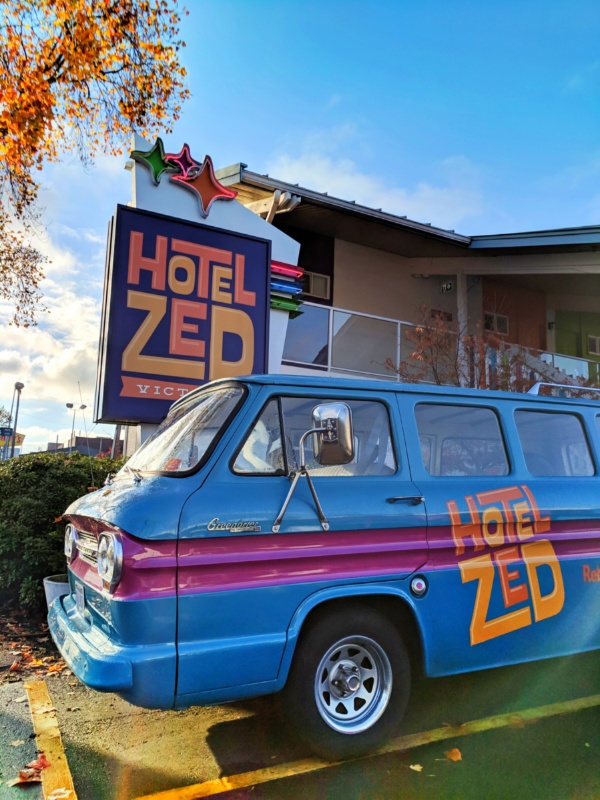 12:15 – The Delta Ocean Pointe Resort – this is a very nice hotel with restaurants on-property, great public spaces both indoors and outside. Good location RIGHT ON the Inner Harbour. Amazing shuttle and guest service! This is a quick walk to Chinatown, which is one of the best things to do in Victoria.
15:40 – Our favorite hotel in Victoria BC: The Inn at Laurel Point. We love it for the spaciousness, the balconies and deck space, the art all over the hotel… Their service is seamless and each time we've stayed it's been remarkable.
17:00 – Inn at Laurel Point amenities – art galleries for guests, bathrobes for adults and kids, gym, indoor pool, great public spaces, amazing views… We could go on forever.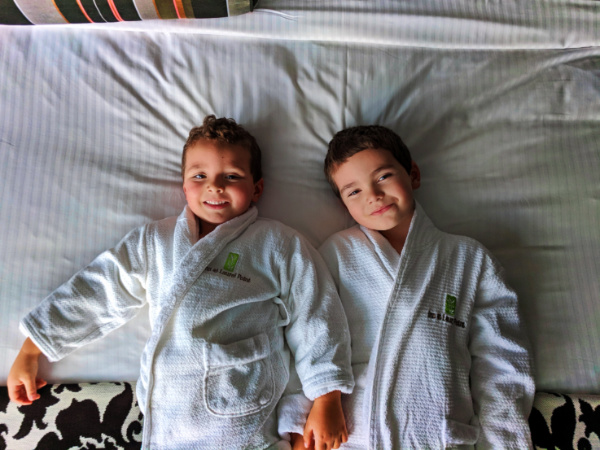 19:45 – The Fairmont Empress Hotel: one of the main architectural landmarks of Victoria, BC. Highlights include old world charm, high tea, and Fairmont service standards. Book the Empress here!
21:00 – Often there are vacation package deals with the Empress Hotel paired with the Victoria Clipper. Good to get a savings when booking together! Tip: we recommend a two or three day getaway to Victoria for the best experience.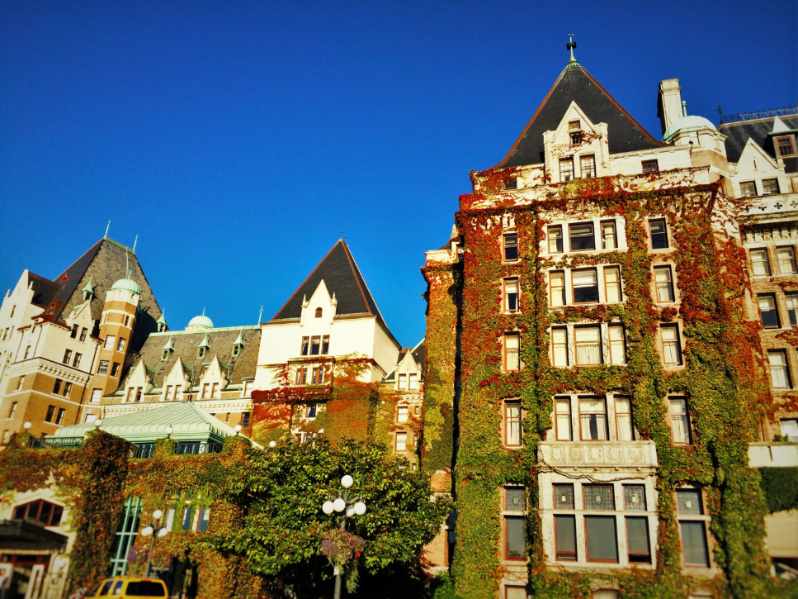 21:00 – Our tips for finding Bed and Breakfasts in Victoria, including special AirBNB options. Did you know that you can actually stay on a houseboat? It's true!! It's a bucket list stay for us for a future trip.
22:45 – HomeAway to find vacation rentals: there are MANY condos available for booking through HomeAway. Many are waterfront or located very close to Victoria's Fisherman's Wharf.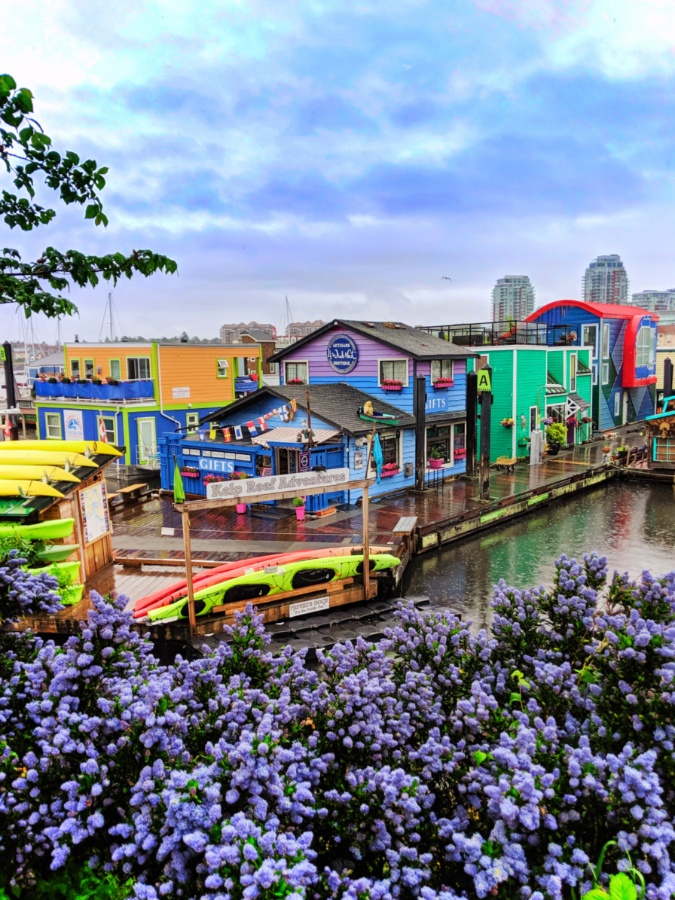 25:10 – Final unique / bucket list accommodation to aim for on a future trip: the ZED-STREAM – a glamping airstream trailer available in association with the Hotel Zed.
Be sure to check out our other Victoria BC articles, including Christmas in Victoria, best Things to Do in Victoria, our Victoria BC podcast episodes and more!
Thanks for hanging out with us. If you have any questions about the hotel recommendations we gave, don't hesitate to reach out. Also, because we do visit so often, we're always open to suggestions for where to stay next time! Please let us know if you have any questions!
What do you want to hear about from us on our podcast? Please leave us a comment below or send us a note with your questions and what you'd like to hear. We are excited to share!
If you enjoyed this episode and its topics, we also recommend…
If you'd like to visit our specific podcast host page, feel free! There are lots of options to subscribe to the 2TravelDads Podcast.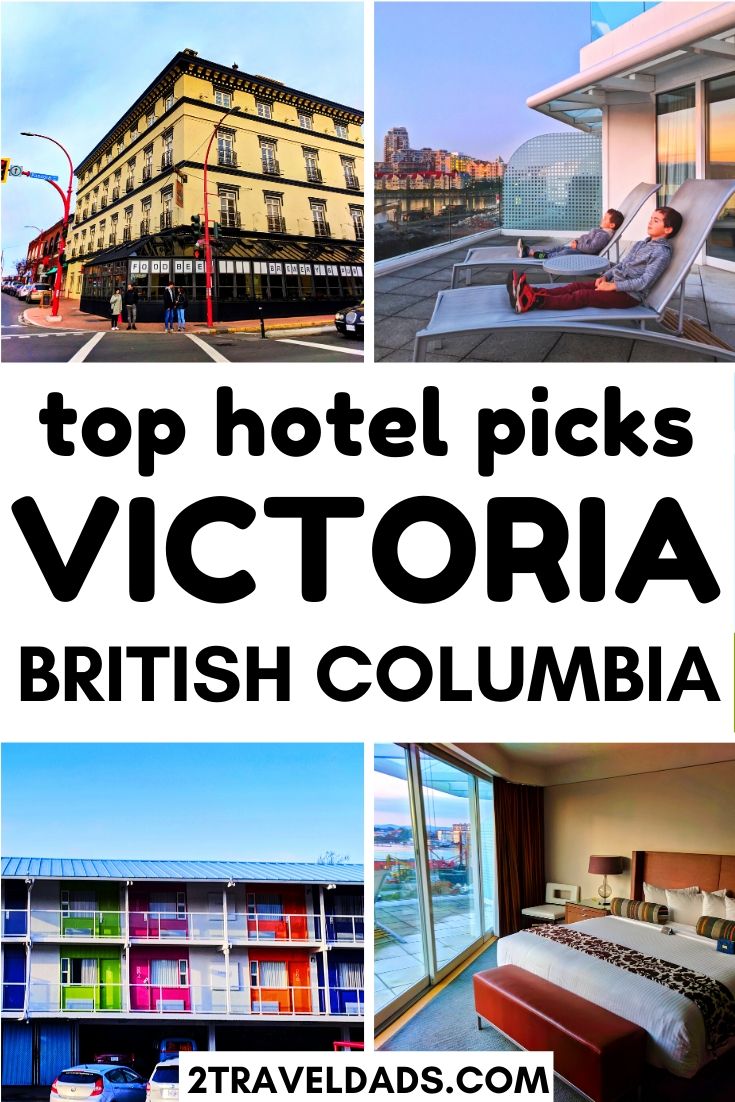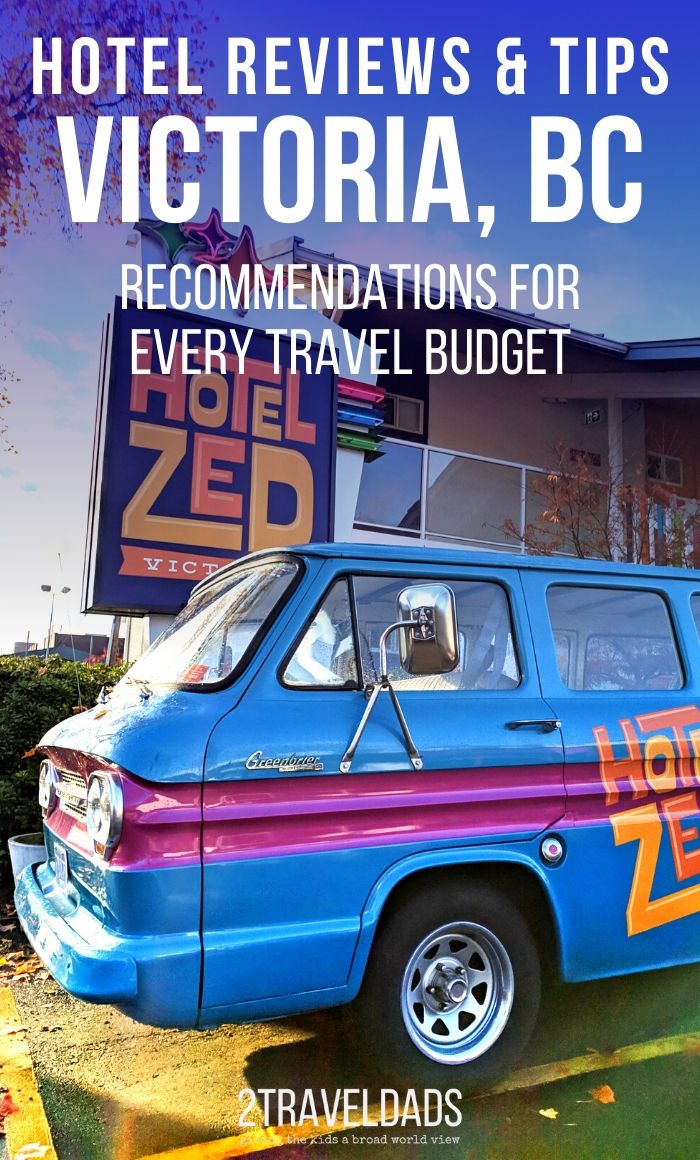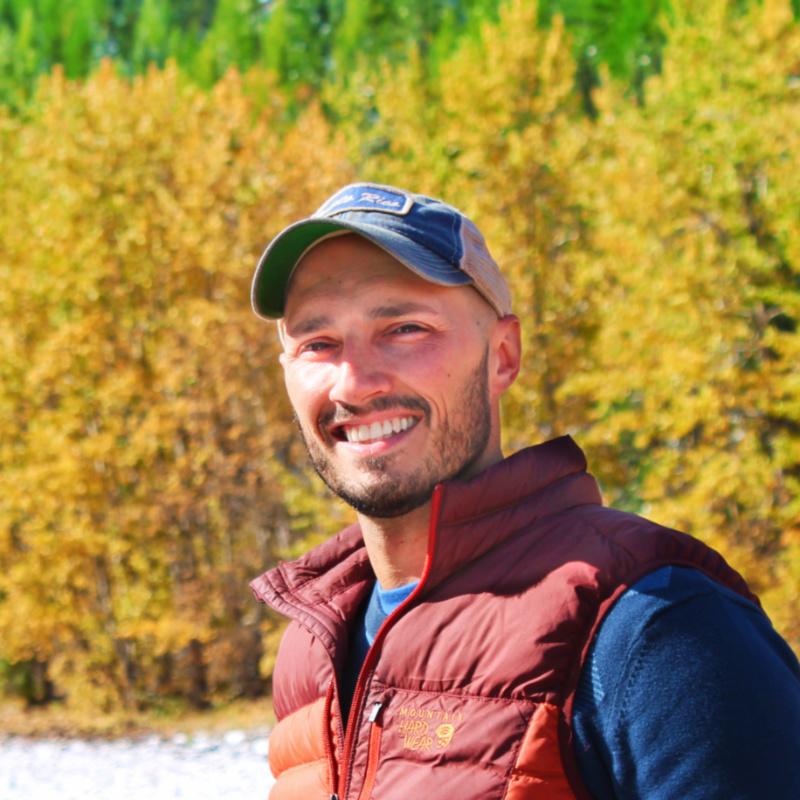 Rob Taylor is the founder of 2TravelDads, the original LGBT Family Travel blog. Focusing on ecotourism and education, 2TravelDads inspires LGBT families (and traditional families also) to go beyond their usual getaways and use travel to learn about and be part of a bigger world. "Traveling the globe and giving the kids a broad worldview."