In this podcast episode Disney's California Adventure is our hot topic. Truth be told, we tend to spend more time in DCA than in Disneyland. Maybe it's the smaller crowds; maybe we like the big attractions more… maybe it's the food… Either way, this is our complete run-down of all the rides in Disney's California Adventure and what YOU just can't miss!
Be sure to check out our complete article all about California Adventure and planning a complete visit to the Happiest Place on Earth!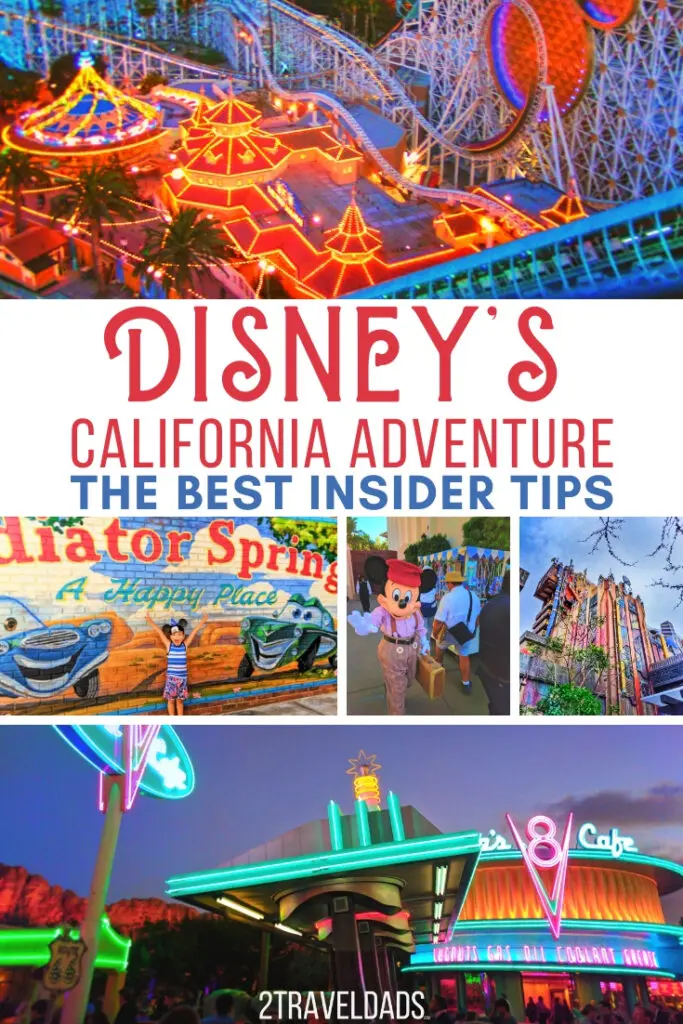 Listen to our California Adventure Insider Tips Podcast Episode
Best Insider Tips for Disney's California Adventure
Everyone asks us if Disney's California Adventure (DCA) is worth adding to their Disneyland trip. The answer is YES! OMG, yes! Over the years it's actually become our favorite theme park, and not just favorite of the Disney Parks. To follow along or just get familiar with DCA, download the park map first.
These are our top tips for beating the lines, what's really worth waiting for, and even some insider info about what's coming to Disney's California Adventure (hint: it's MARVELous).
FYI, the time markers below are the point in the podcast episode where we talk about the noted subject. Just in case you wanted to skip around at all…
Year 2000 – First impression of Disney's California Adventure
1:00 – Throwback story – Spring Break 2000, I got to take our family minivan to Disneyland with a friend. When we arrived there was a huge construction site… and it was Disney's California Adventure being built! Soon after it opened I got to visit DCA and hated it. It was lame and I thought it was a waste of time and money.
After a few years of updating and fixing thing, WOW! Now Disney's California Adventure is my favorite theme park!
Cars Land – the best themed creation Disney's ever made
3:15 – Besides the fact that Cars Land truly looks exactly like the Cars movies, the land itself is remarkable. The details and feel are unbelievable, right off of Route 66. The highlight of Cars Land is when the sun sets and the neon lights come on, but Radiator Springs Racers is pretty cool too. Being a combo of both fast pace and story-type action, Racers is unlike any ride we've done in any Disney Park.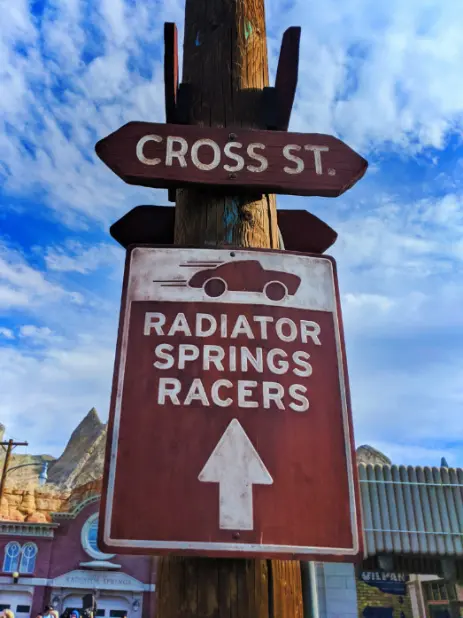 We also really love Luigi's Rollickin' Roadsters where you get swept into a 50s Italian restaurant dance sequence… Our kids' favorite is Mater's Junkyard Jamboree, which for a spinning ride is actually not bad. The G-forces you feel are surprising. So much fun to be had in Cars Land! We'd wait up 45 minutes for Radiator Springs Racers.
Bonus: the Cozy Cone Motel is a collect of snack stands, and there are some delicious treats in the cones.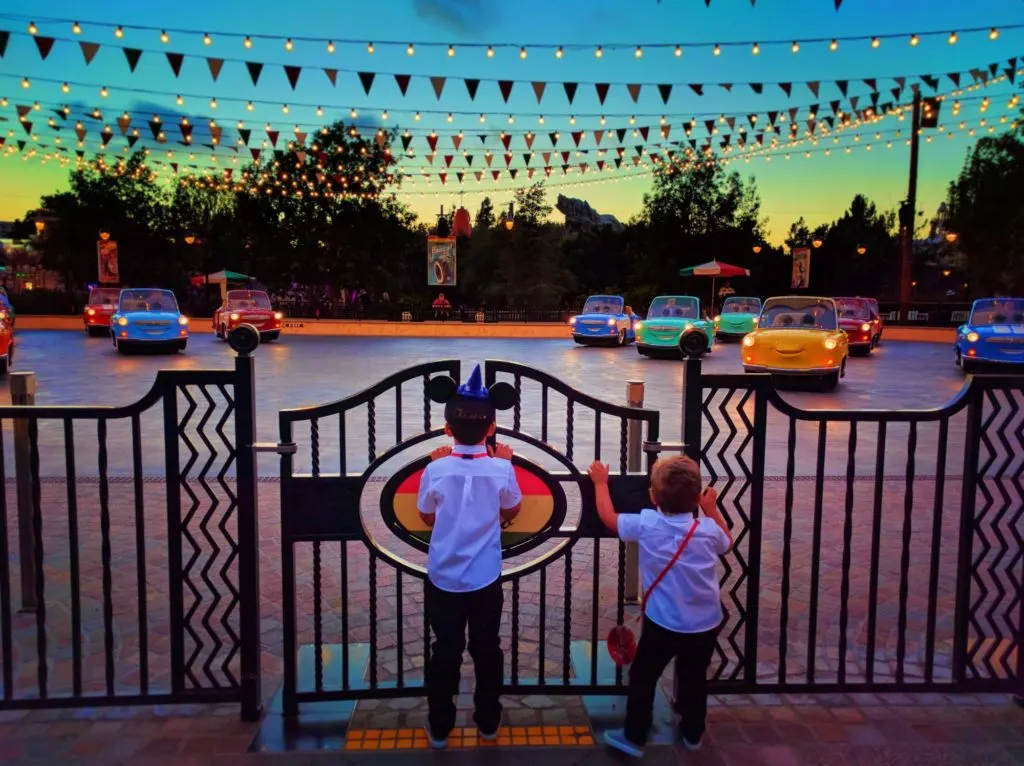 Pixar Pier: the best renovation Disney's done
Pixar Pier is really fun and a wonderful place to hang out. It's always full of characters, the snacks are great and it's one of the most Instagramable places in Disneyland.
6:30 – Formerly the Paradise Pier, the Pixar Pier is a California style boardwalk, complete with a roller coaster, midway games, carnival rides and all the boardwalk treats. The Emotional Whirlwind is twirly and a little nauseating, but the safety messages pull on your heart-strings: "Hold onto your kids; you know, they grow up so fast…" Seriously.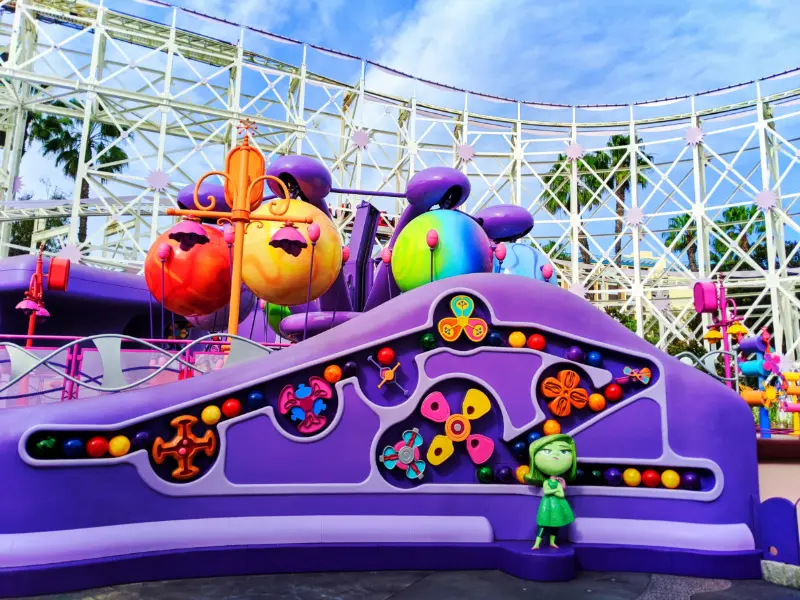 Toy Story Midway Mania is our kids' favorite attraction at Pixar Pier. The shooting action, special effects and everything make it really fun. It's worth a 20-30 minute wait, easily.
The best attraction at Pixar Pier is definitely the Incredicoaster. Themed after the Incredibles, it's got a fun story and is really a GOOOOOD coaster. When it was California Screamin' it had awesome music that really made the ride, but it's fun still and really enjoyable, especially when your kids are big enough to ride! We would wait more than 45 minutes for the Incredicoaster.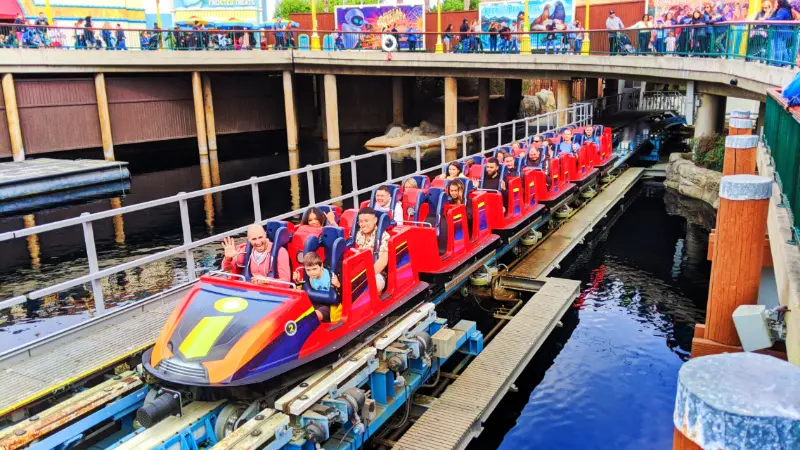 The last thing to talk about on Pixar Pier is Mickey's Fun Wheel. This is a ferris wheel where half of the carriage cars are on rolling tracks, so as the wheel turns, you end up falling and rolling back and forth. Fun, but I personally think this is one of the scariest rides in the park. Mickey's Fun Wheel is worth a 20 minute wait.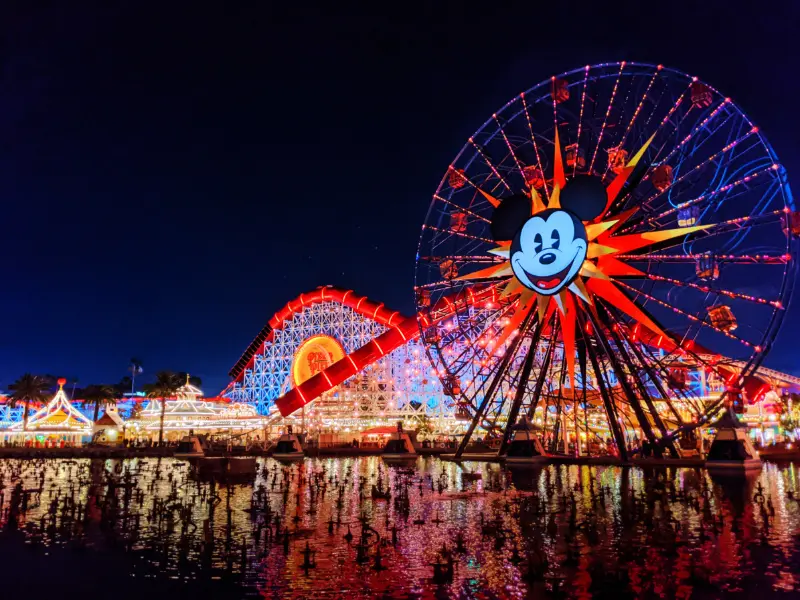 15:15 – Random: Goofy's Sky School. This is a Goofy themed mini roller coaster that goes around repeated tight turns. It's strangely fun and totally worth waiting 30 minutes to ride. This attraction is more fun and worth more attention than the Silly Symphony Swings or the Golden Zephyr.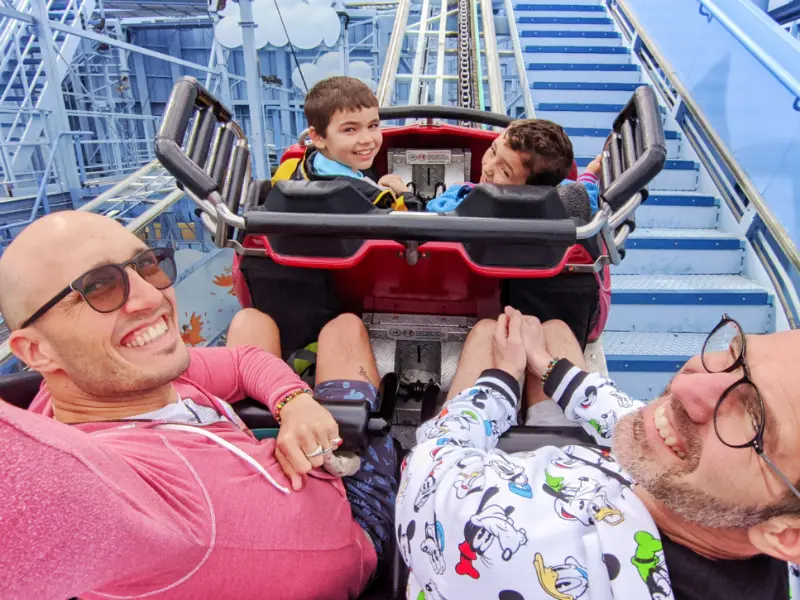 Dining on Pixar Pier
Paradise Gardens is a GREAT dining option with Italian food options. It very fast, the food quality is very good and very fresh! This is one of the best kept secrets in Disney's California Adventure because it's set back away from the main walking areas. And there's a beer garden next door. 😉 Check out our guide to Disneyland WITHOUT Kids.
Another delicious spot is the Lamplight Lounge on the lagoon. It's got some incredible, really surprising appetizers and very inventive cocktails. We would call this the best dining experience in either Disneyland or DCA.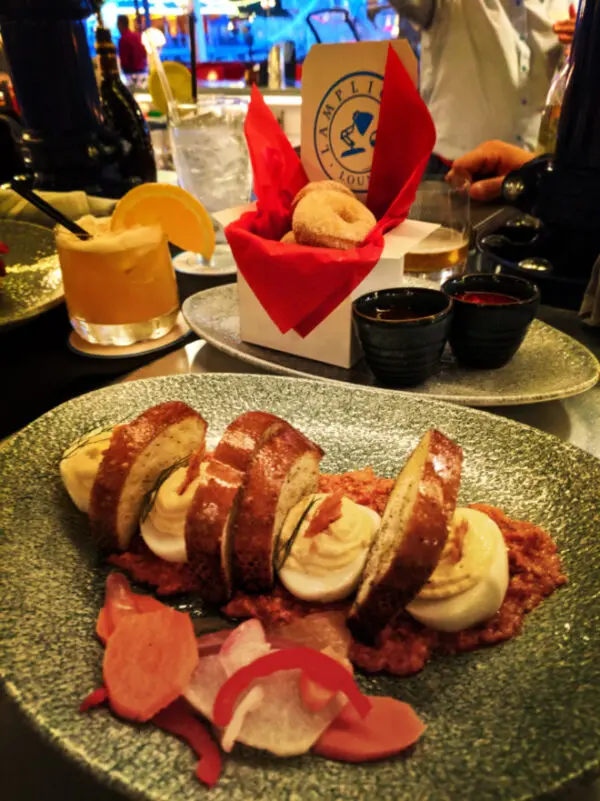 Exploring Grizzly Peak in California Adventure
18:00 – When you see Grizzly Peak you know you're in the Sierras… but the Disney version, and there are some really fun attractions here! Our kids like to start any trip to California Adventure by going on the Redwood Creek Challenge Trail. They love the obstacle/ropes course, zip line, and we have even met Chip and Dale within the Trail. Tip: this is the perfect place to burn off energy!
19:15: Grizzly River Run is awesome! You WILL GET WET no matter how heavy your raft is or where you sit. The kids finally went on it with us and they loved it. We'd wait 35 minutes (maybe more) for Grizzly River Run.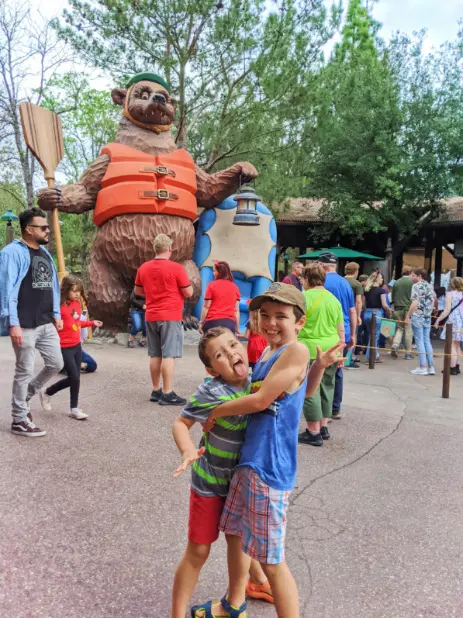 21:00 – Formerly Soarin' Over California, Soarin' Over the World is really cool (and available in Disney World too!). If you can't do motion or IMAX then this is NOT the ride for you. In general it's not thrilling, but Soarin' is very relaxing, refreshing, and is just a beautiful film presentation. Personally, I love it. We would wait up to 40 minutes for Soarin' Over the World.
Tip: get lunch at Smokejumpers Grill for a great burger bar set up. Allergen and vegetarian options are plentiful and there's lots of both indoor and outdoor seating.
Things to do in Hollywood Land
22:00 – Just to the left once you enter Disney's California Adventure, you step into vintage Los Angeles and just what Hollywood Blvd must have looked like. There are lots of cool things to do, but our family's #1 favorite activity is Turtle Talk With Crush. Each experience is unique and the actors involved are THE BEST IN DISNEYLAND. There is plenty of seating in Turtle Talk so you won't have any trouble getting in. Turtle Talk is available in EPCOT in Disney World too!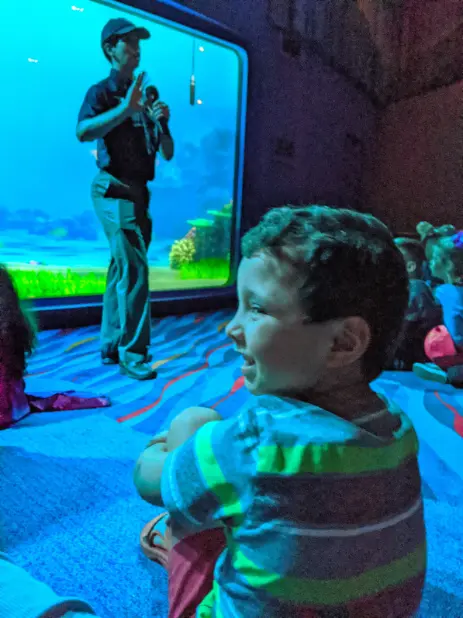 24:00 – Love/Hate relationship time: Animation Academy. This experience is really cool and you actually get step by step instructions for drawing Disney characters. Our oldest got really frustrated that he couldn't draw exactly like the instructor, but ultimately, I think he did enjoy it. We'll do it again for sure. We would wait through a full session to get to do the Animation Academy.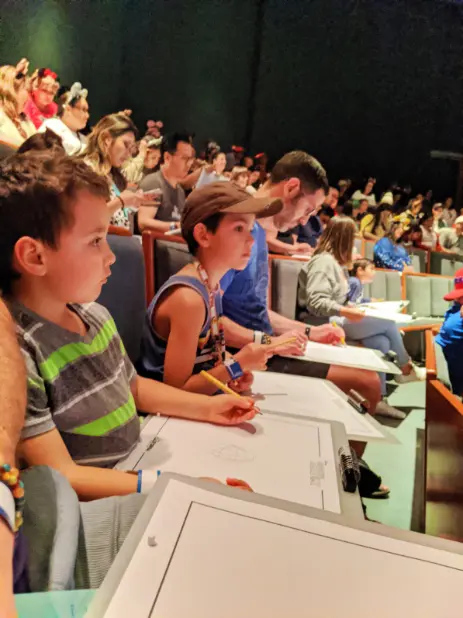 26:30 – There aren't many attractions in Disney's California Adventure that are simple ride-through stories, but Monsters Inc is one and it's remarkable how real it is. I think what makes it so cool is how the CGI technology of the movie is turned into real like textures and scenes, and done extremely well. Love it!
MARVEL in Disney's California Adeventure
27:20 – Hollywood Land is full of characters. From MARVEL characters to vintage Mickey and Donald, there are so many just hanging out. We met Spiderman this last time, and if we were patient, could've met so many more!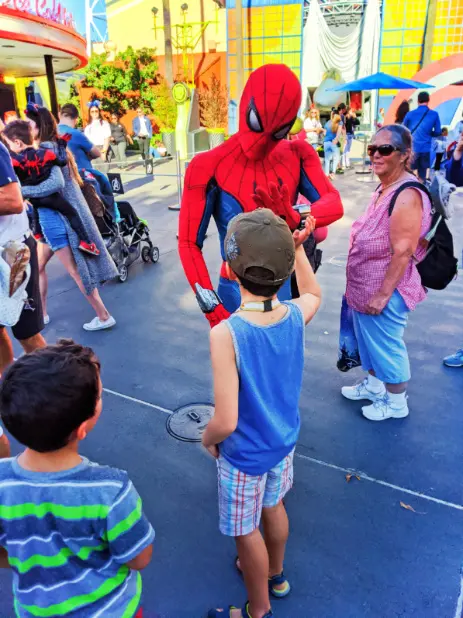 28:00 – The best update any attraction in Disneyland has gotten is the Hollywood Tower Hotel. From being the Tower of Terror which I LOVED to becoming Guardians of the Galaxy: Mission Breakout, Disney Imagineers really did a phenomenal job adapting the existing footprint to a new, really fun story. I love it… and so does Oliver (our oldest)! We would wait up to an hour to ride Guardians of the Galaxy.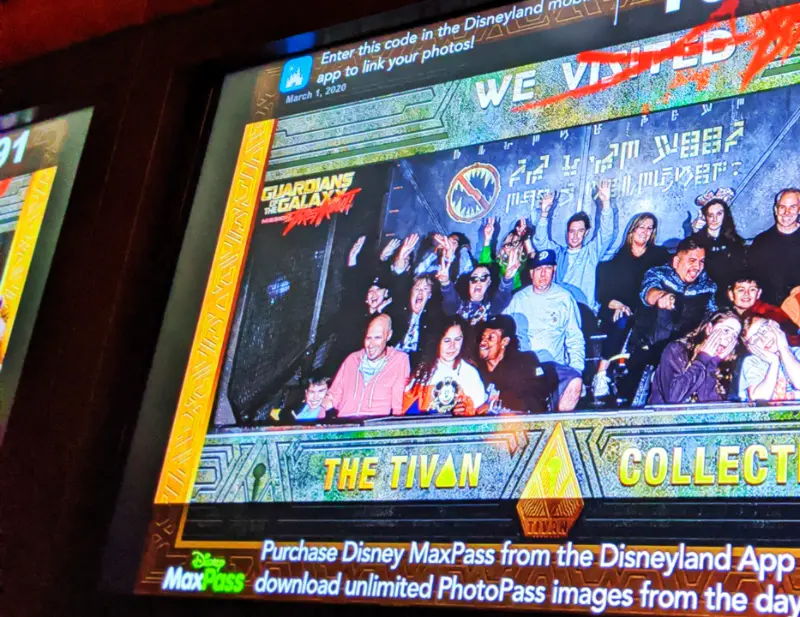 29:50 – Coming soon to Disney's California Adventure: MARVEL Avengers Campus! I can't wait and I know it's going to be the most incredible development Disney Parks have seen in recent years. Replacing Bug Land between the Pacific Pier area, Cars Land and Hollywood Land, the new Marvel Avengers Campus was set to open Summer 2020, but with the Parks being closed and travel being minimal due to the Coronavirus, the grand opening has been delayed.
The MARVEL Avengers Campus will be really cool though with a new Spiderman attraction, character meeting spots, dining and shops. I'm pretty excited for the actual animatronic Spiderman that'll swing over the area…
Close out the day with World of Color
31:00 – How did we go so long without seeing the World of Color laser water show? It's one of the best shows in Disneyland and is worth using a FastPASS or getting the the big lagoon early. The music and effects are really remarkable and give Fantasmic! a run for its money. If you're staying at the Grand Californian, it's an easy way to end the day and exit to bed.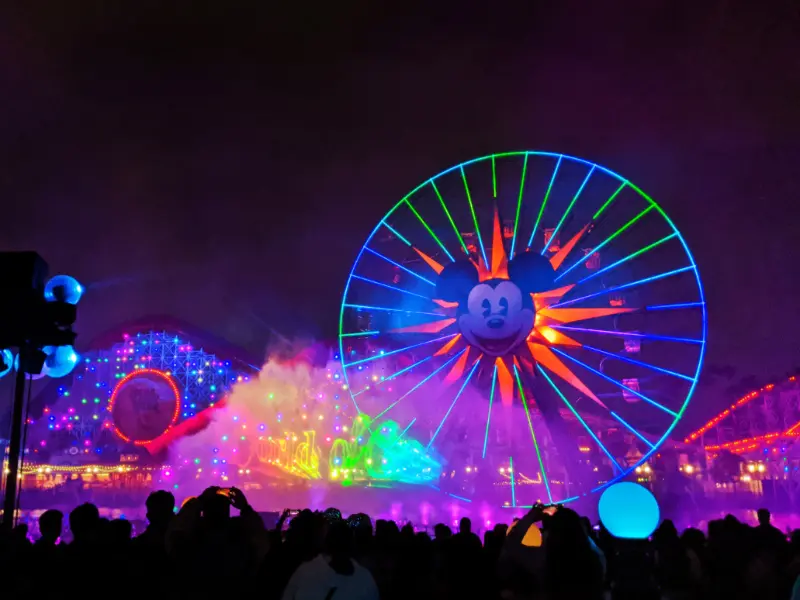 Thanks for hanging out with us. Clearly we love Disney's California Adventure. We will always recommend it and if you're already been to Disneyland on a prior trip, we would recommend you prioritize it. Please let us know if you have any questions!
What do you want to hear about from us on our podcast? Please leave us a comment below or send us a note with your questions and what you'd like to hear. We are excited to share!
If you'd like to visit our specific podcast host page, feel free! There are lots of options to subscribe to the 2TravelDads Podcast.