Everywhere you go you see people setting up their shots for Instagram. To be honest, we do it too. It's what's become of traveling these days, but sometime we're in a place where we're more than happy to find those shots… like in Disneyland. We figured out our ten favorite ideas, no, the ten MOST Instagramable spots in Disneyland and California Adventure and are happy to share them.
As you look at our shooting list and think about how you want to frame your shots, know that our ideas for the most Instagramable spots in Disneyland can all be done without being irritating or in the way of other guests. You can have a great time having fun and being artistic, but remember that there are lots of other people around taking pictures in Disneyland and just like you don't want them in your pictures, they don't want you in theirs (unless you're a celebrity doing a photobomb).
Big plan, but awesome: if you're able to secure a private tour of Disneyland and California Adventure, do it! It's a premium price but it's amazing. We have done it and had unbarred access to some great experiences, photo ops, and time savings tricks thanks to our special Disney guide. Get DISNEYLAND tickets here!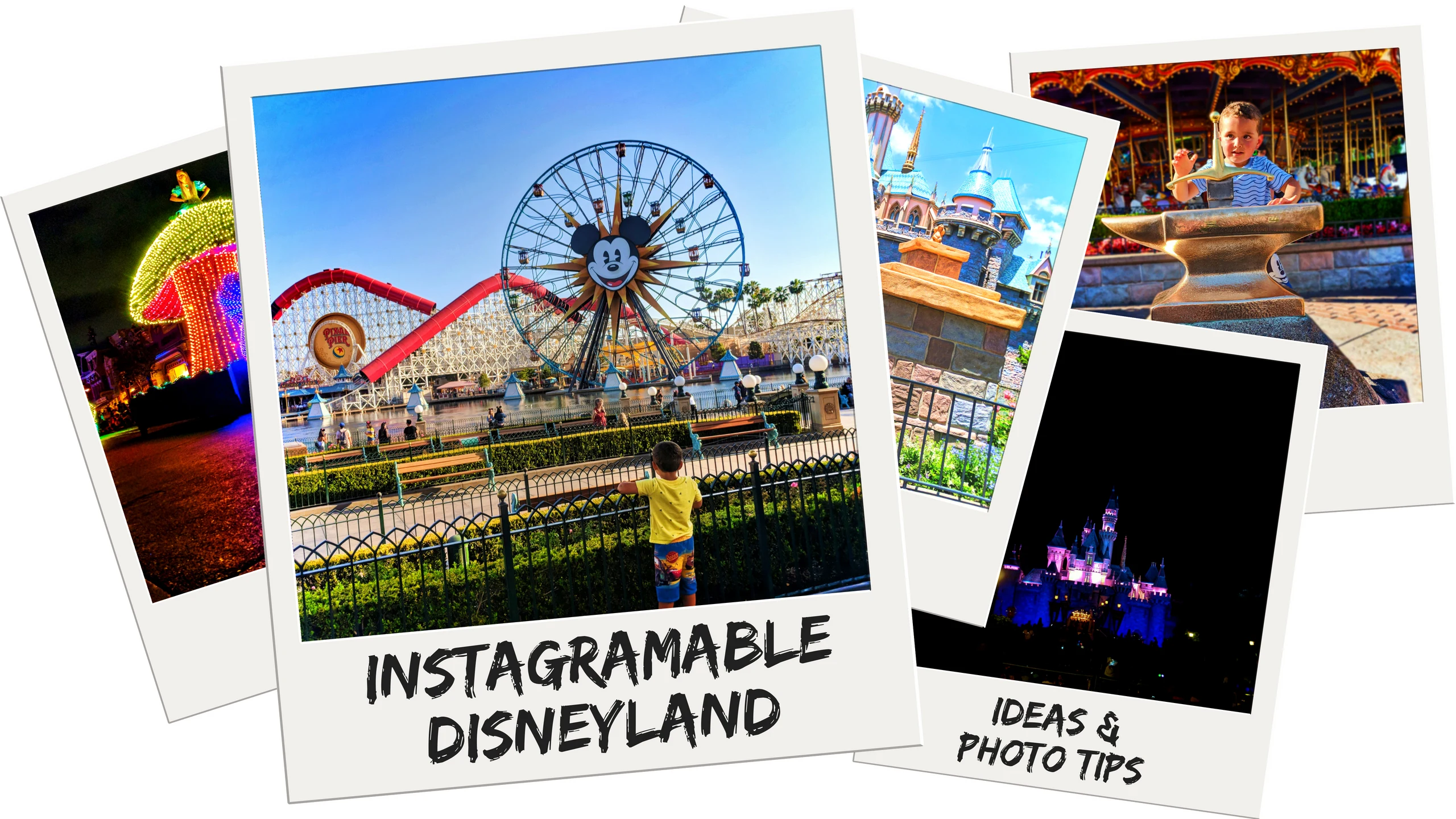 10 Most Instagramable Spots in Disneyland (and ideas to make them happen)
Part of me wants to say just to enjoy the Parks and have the best time and not worry about taking pictures, but then the other part of me wants to encourage capturing the memories and taking some iconic selfies and beautiful shots brought to you by Disney magic. In light of the latter and the fact that you're free to manage your own time when you do Disneyland without kids (or if you can work in your fun photo time with kids in tow), here our ten awesome shots to try to get while in Disneyland and California Adventure.
DON'T FORGET to get your tickets to Disneyland before you get there!!
Sleeping Beauty's Castle from Main Street USA
There is nothing more iconic in Disneyland than Sleeping Beauty's Castle. Visible from the start of Main Street USA all of the way through Fantasyland, every angle is beautiful and fun. The best shots come early in the morning from Town Square before Main Street USA is crowded, but also, if you're able to sneak into the Hub (circular area) in front of the castle, you'll find several of our favorite Instagramable spots in Disneyland. From the small statues of your favorite Disney characters to the blossoming trees, the Hub is totally one of the most Instagramable spots in Disneyland featuring the most magical castle in the park.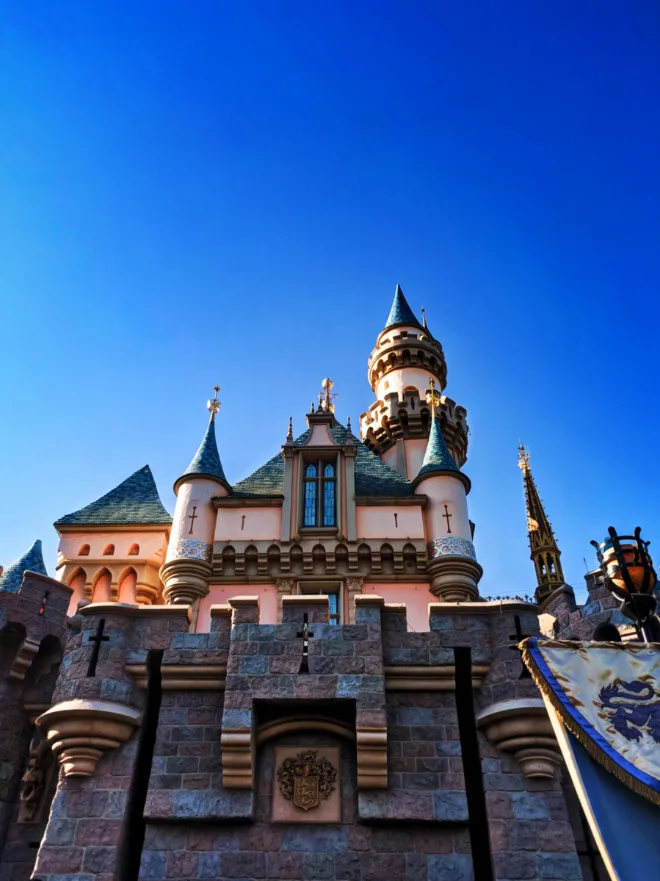 Tip: this is one of the spots in the park where you can almost always find a PhotoPASS photographer. Take advantage of somebody else with a camera to get a good shot that INCLUDES you. Great for the gram and great for your memories.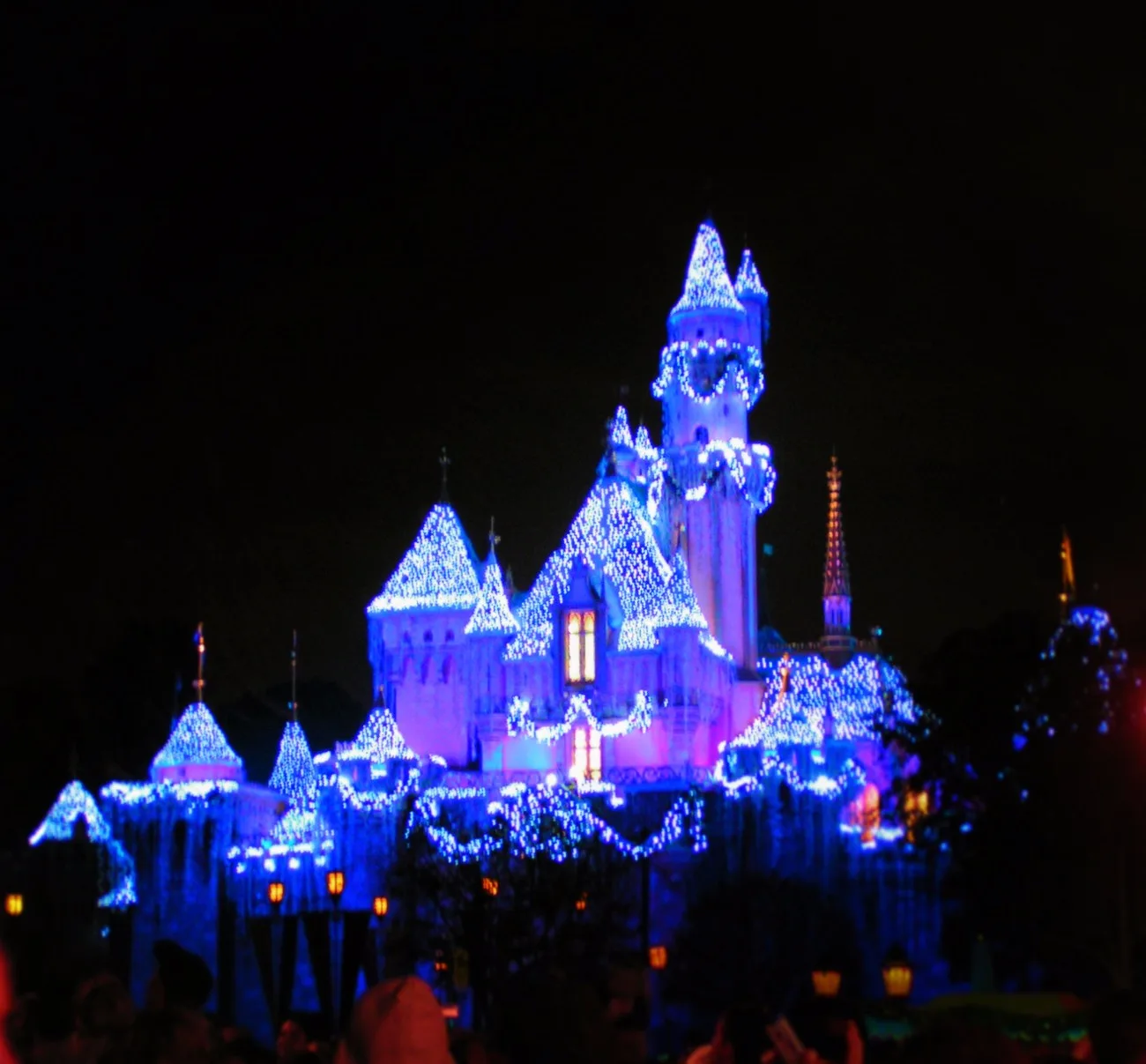 Character Snaps and Selfies
Yes, Mickey is fun to find and Pooh is cute, but there are character running around all over the place and they're all happy to take a photo with you… even if you're in Disneyland without kids, they're down for it. It's part of the fun of being in the Parks, so enjoy it. With face characters, they'll be fun to interact with and will be great sports with the whole selfie deal, but for the fuzzy fellows in full costume, you may be best to have your picture snapped. Characters of all sorts belong on our list of the most Instagramable spots in Disneyland if for nothing else but to encourage everyone to have more fun than they thought they could.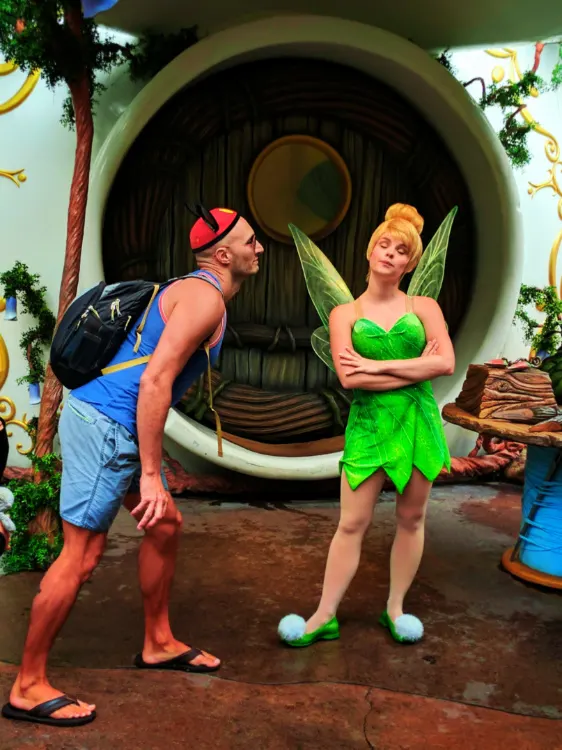 Tip: be extra respectful when you're interacting with characters. Some are awesome sports as a part of their general character profile, but others don't necessarily have a voice. Don't be aggressive or pushy, and if there is a character host telling you to chill out or something, listen. Finding the best Disney Instagram shots is fun, but only when EVERYBODY is having fun.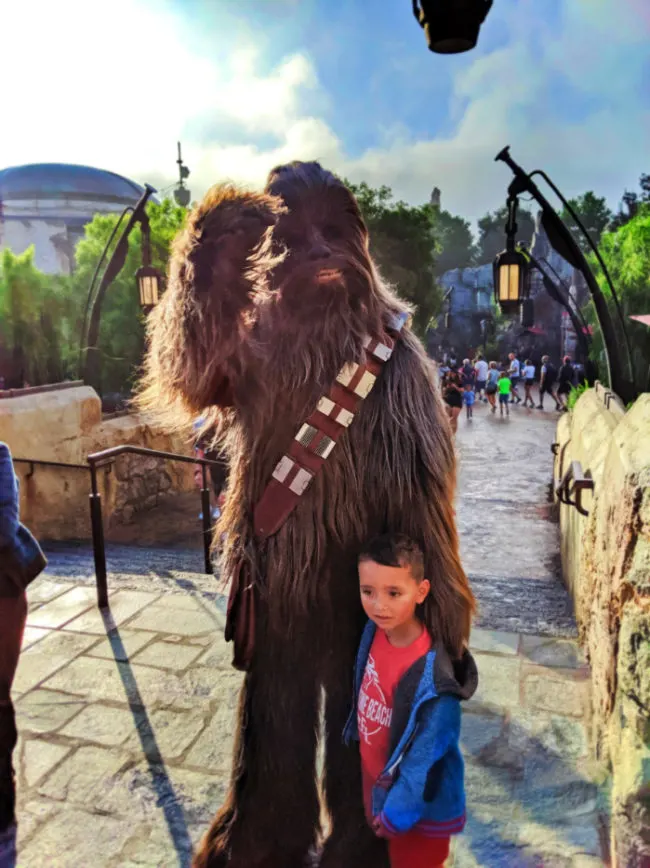 Colorful Balloons in Disneyland
You see them everywhere and it's funny, because the Parks know that people want to take pictures of or with the balloon so often you'll see a Disney PhotoPass photographer hanging out nearby to help people with their pictures, cuz yeah, balloon bouquet areas are for sure the most Instagramable spots in Disneyland. If it's offered, grab the balloons by the strings and have fun… but DO NOT buy a balloon; that is wasteful and you don't want to be that person.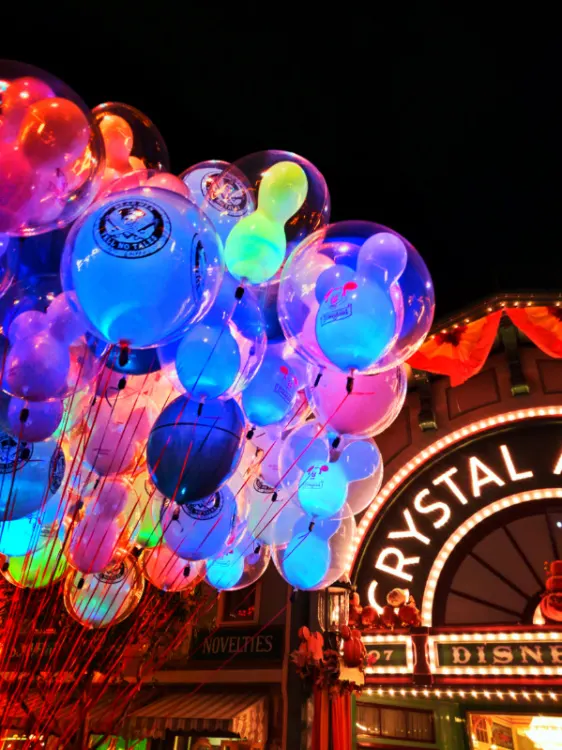 Note: you'll never hear us encouraging the purchase or use of balloons except in this situation. Until we can impact Disney Parks to alter their behaviors regarding waste and making green decisions, you'll continue to find balloons in the Parks. Relating to waste and not creating NEW waste, this is a time where the waste has already been made, so as long as you're not putting money into it, we can take a moment to appreciate the arrangement… and then you can question the cast member with the balloons in the event that enough people can convince them to provide the feedback to the Parks.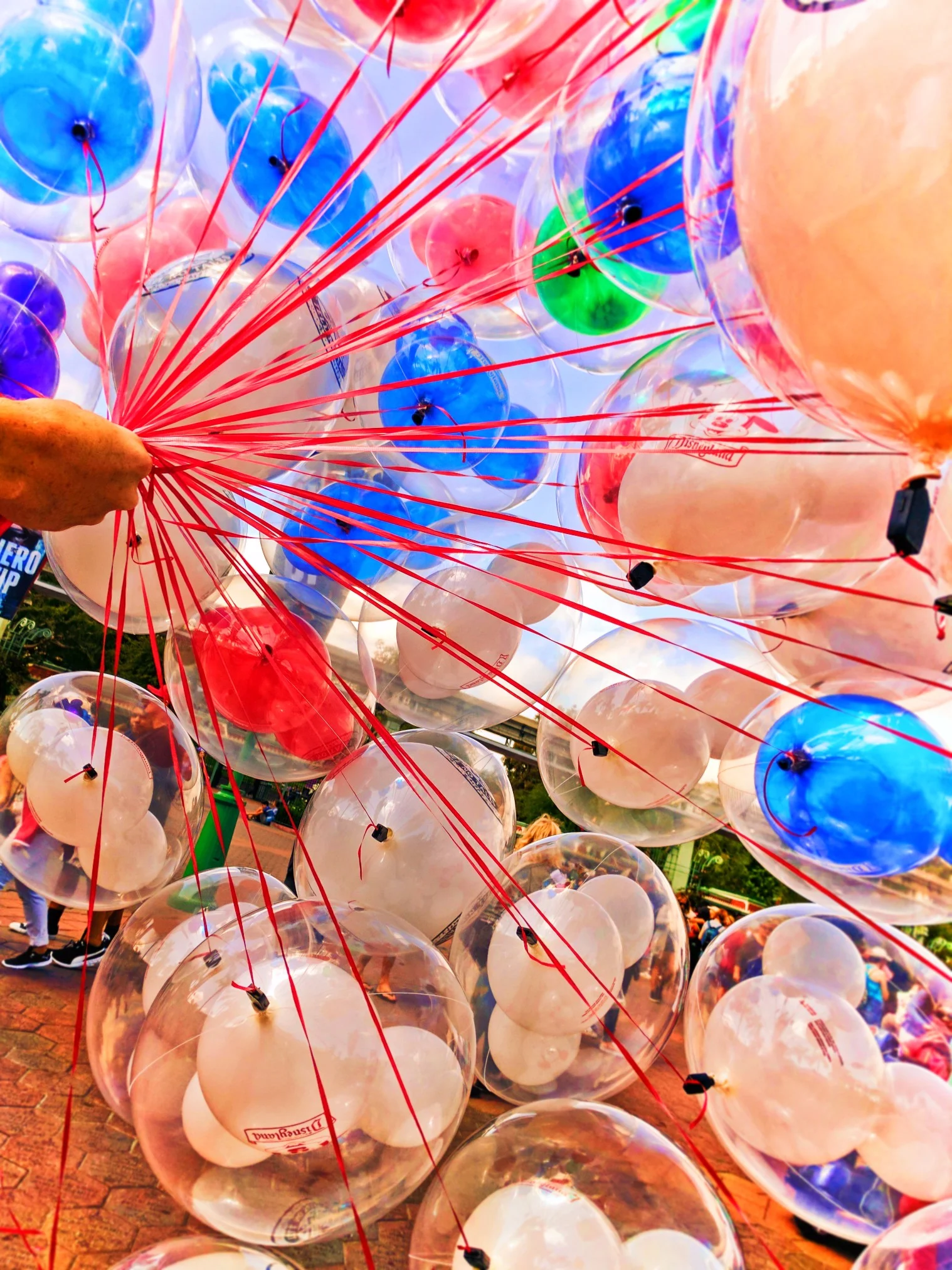 Capturing Main Street USA in its colorful glory
Main Street USA is particularly fun when you're there in the lunch hour. You can sit and watch the whole world within the parks go by, from horse drawn carriages to vintage vehicles. And there's ice cream and coffee to be had. Enjoy hanging out and not being rushed. Take photos of the most colorful and fun street in all of California.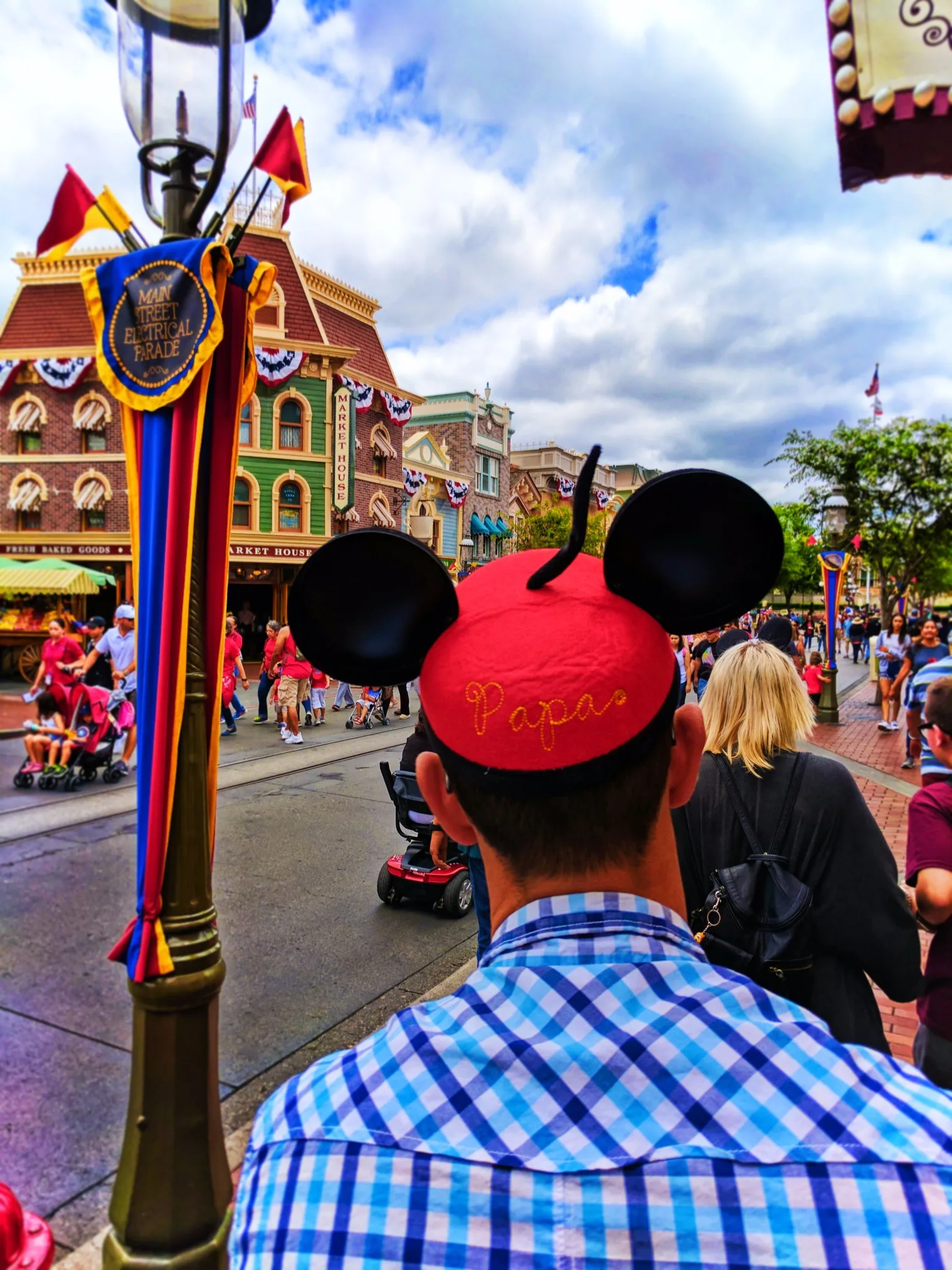 Tip: if you can plan your Main Street USE photo time during one of the parades, you'll score both the colorful environment AND some show stopping scenes. Check the schedule to see when you can plan your lunch or coffee break and then set yourself up in one of the most Instagramable spots in Disneyland.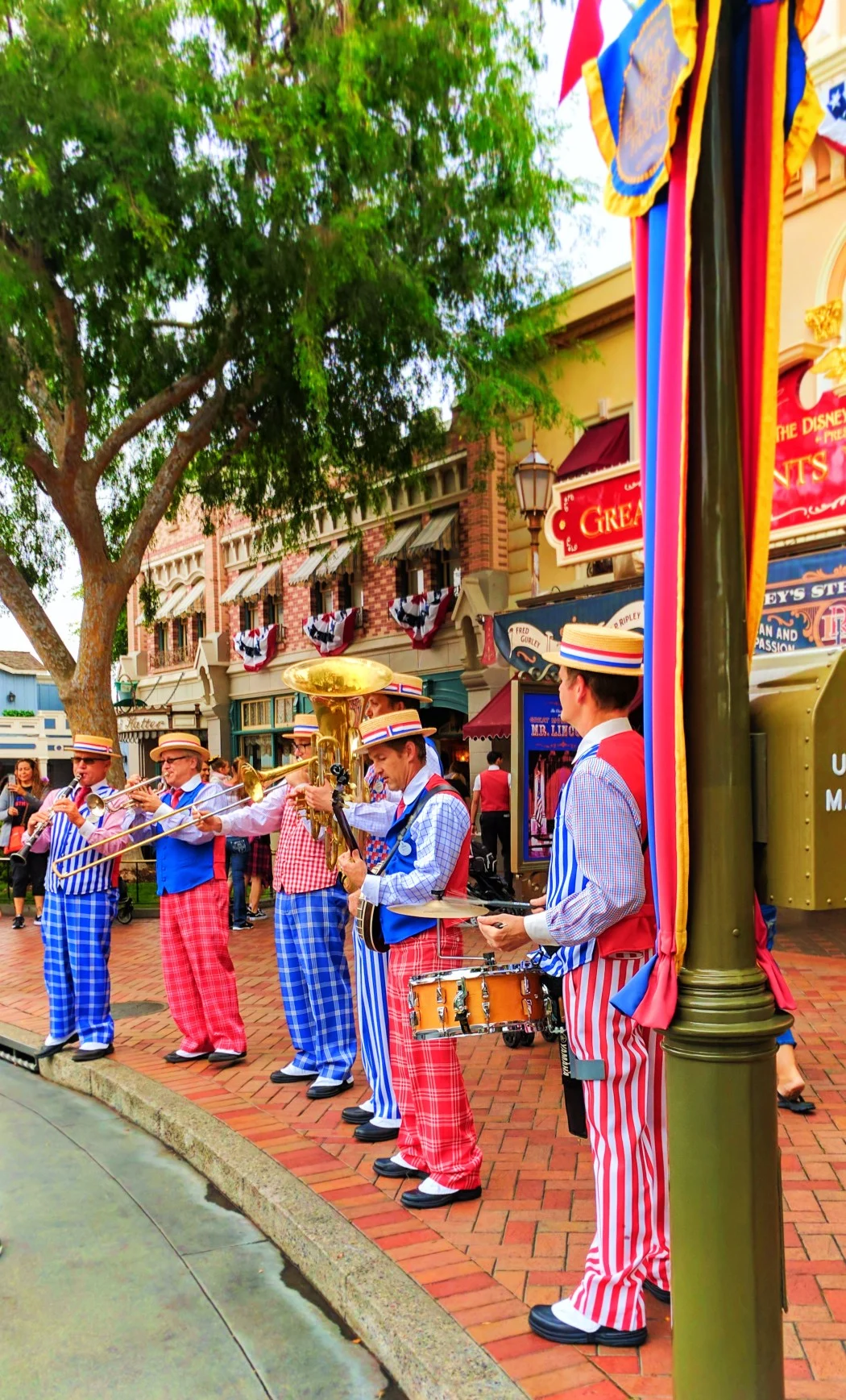 Capture the Colorful Spinning of the Tea Cups
Personally I can't do the Mad Tea Party more than once per visit, but if you can do it at least that one time, be sure to catch a photo while you're spinning. Between the motion and the colors and your faces, you'll for sure get a cool picture or two. If you're on it with kids, bonus! The spinning paired with the fun of the moment is Instagram gold!!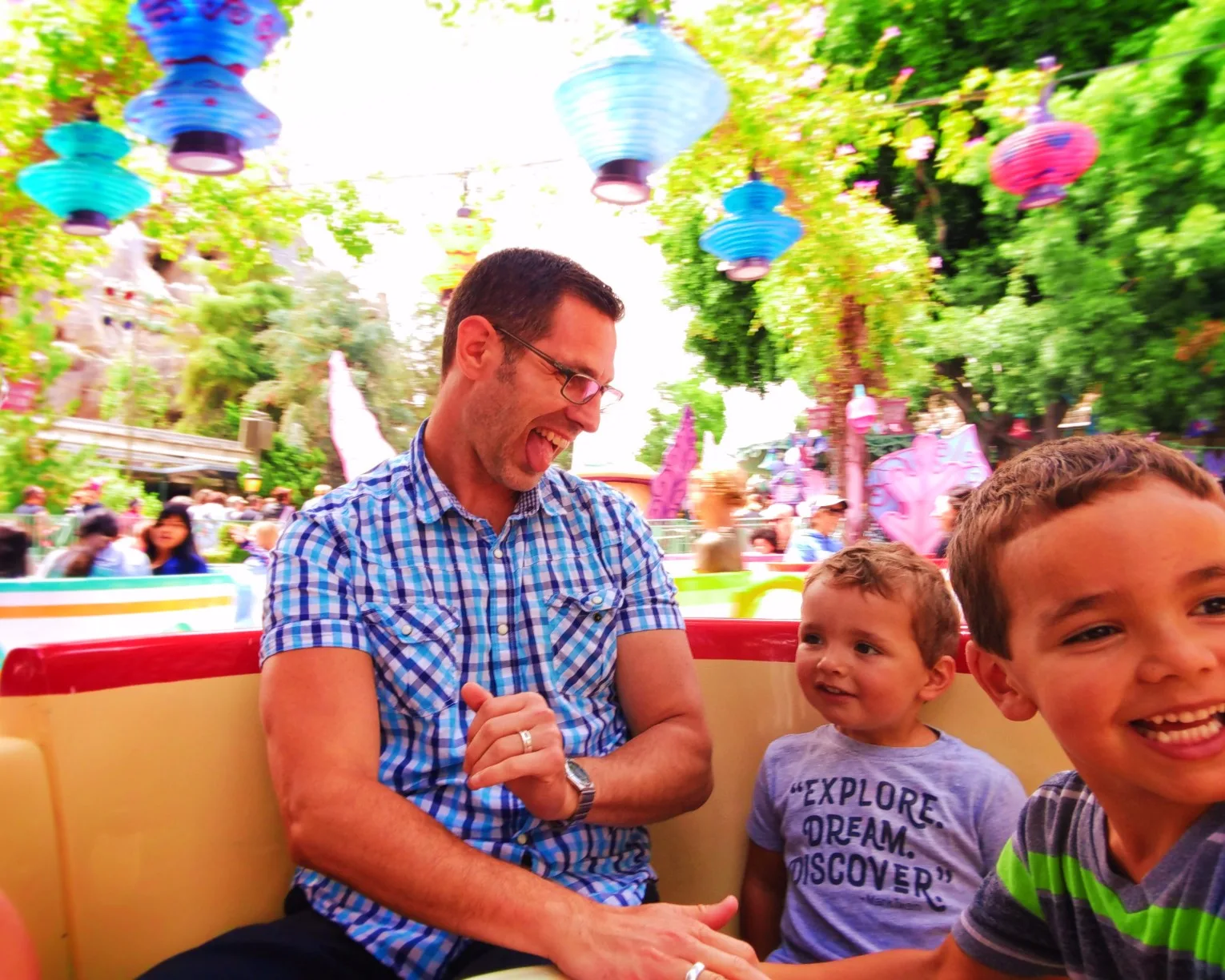 Everything lit up at night at Pixar Pier
The renovation and remodel of the Paradise Pier in Disney's California Adventure is incredible: Pixar Pier does not disappoint. At night, it's a total boardwalk fantasy. Take some time to enjoy the sights and sound and rides, but be sure to find the best spots to catch the colorful lights, including watching the World of Color show.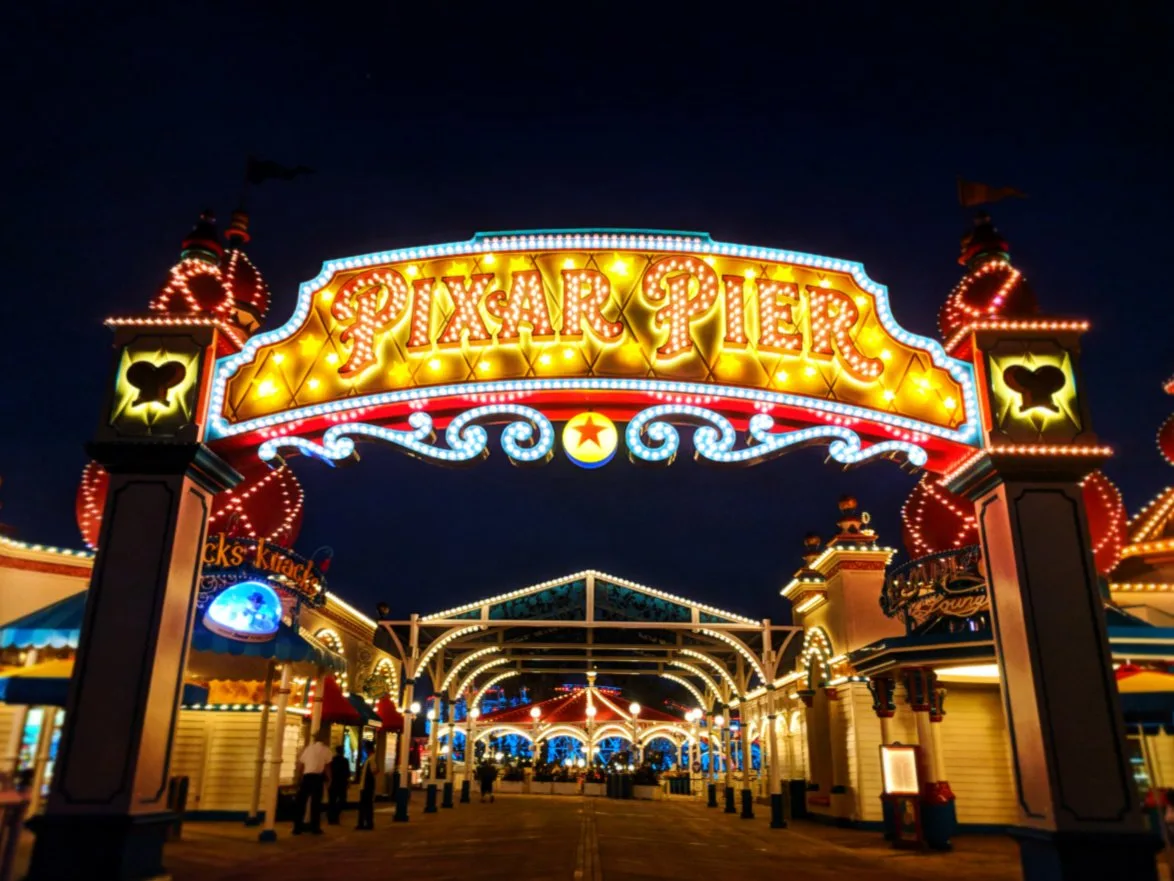 Remember, the Disneyland shows that happen at night are incredible, and California Adventure shares that same glory. For the best photos of Pixar Pier at night, get yourself set up across the lagoon early and be ready for when the sun goes down.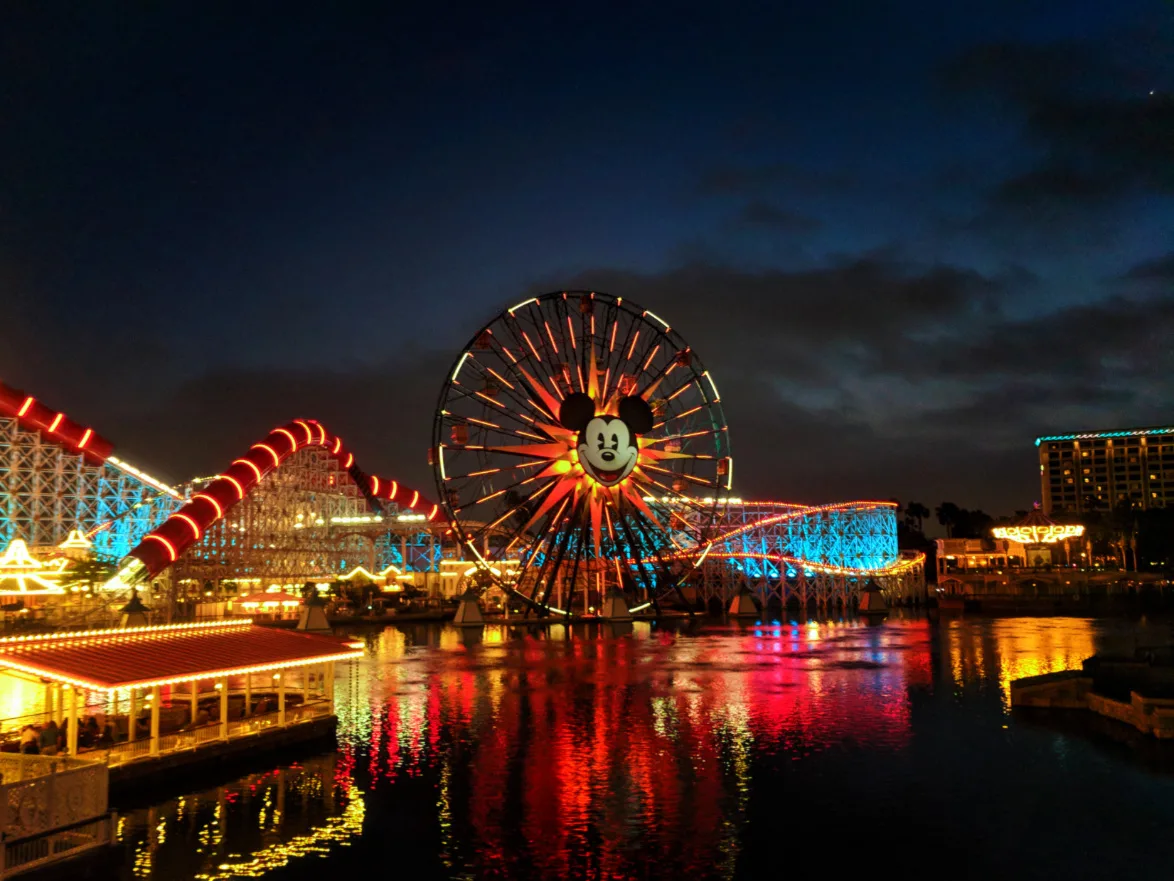 Cars Land Neon Signs at Twilight
Definitely the best time to be in Cars Land is at sunset. As the sun goes down the neon lights come up. Cars Land is already amazing with its perfect re-creation of Radiator Springs from the Cars films, but at night it's a whole new world. (did you catch what I did there?) All of the Instagramable sights you find in the daytime turn into a special, magical sight at night, so if you can make your way to Cars Land at twilight, you'll for sure be impressed with one of the most Instagramable spots in Disneyland, or at least in the Anaheim Disney Parks.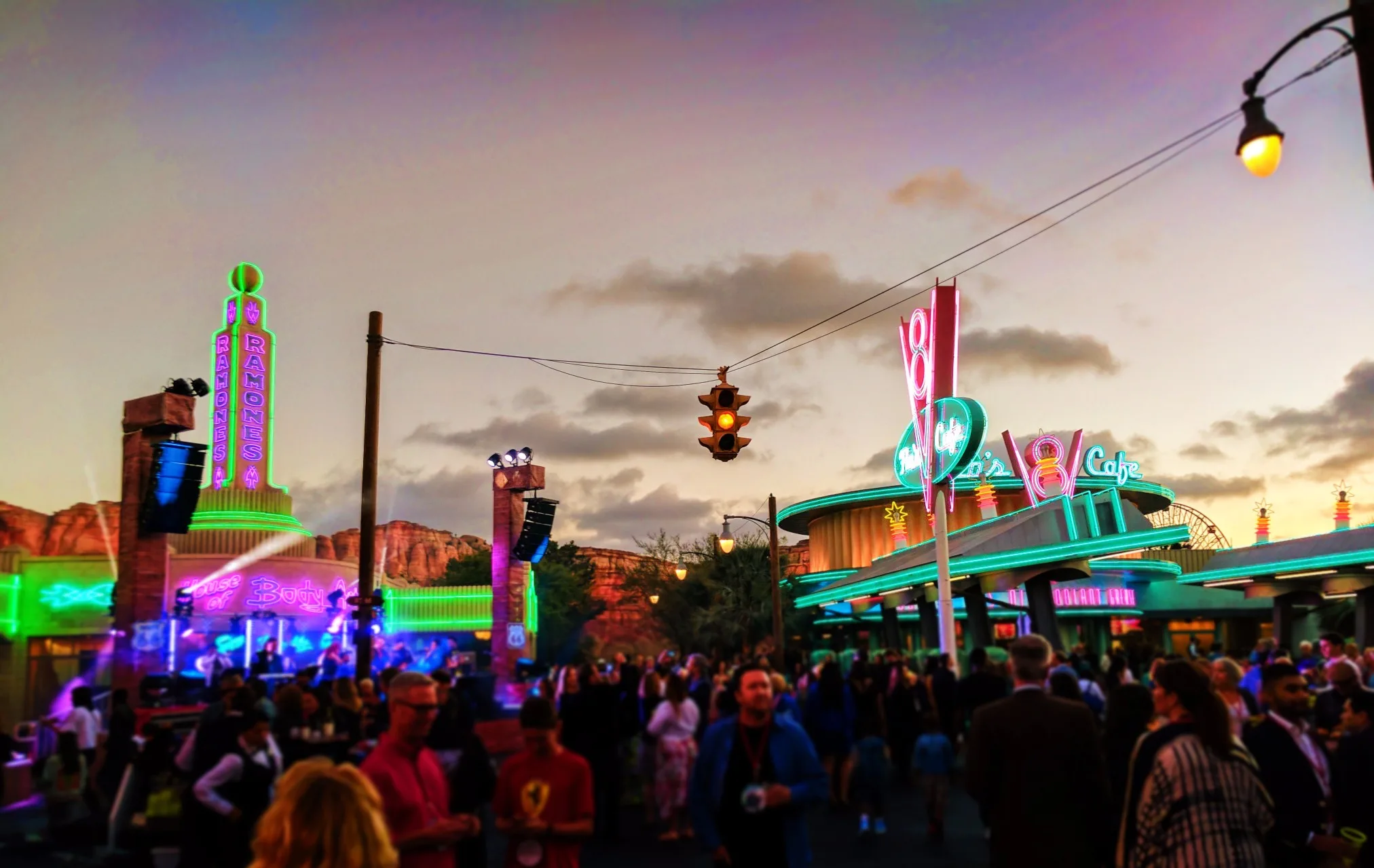 Keep in mind that Cars Land at night is also one of the most fun places to be in California Adventure, so it may be busier than you expect. If you can be one of the last people to leave the area as the park shuts down, you'll get AMAZING Intsagramable photos!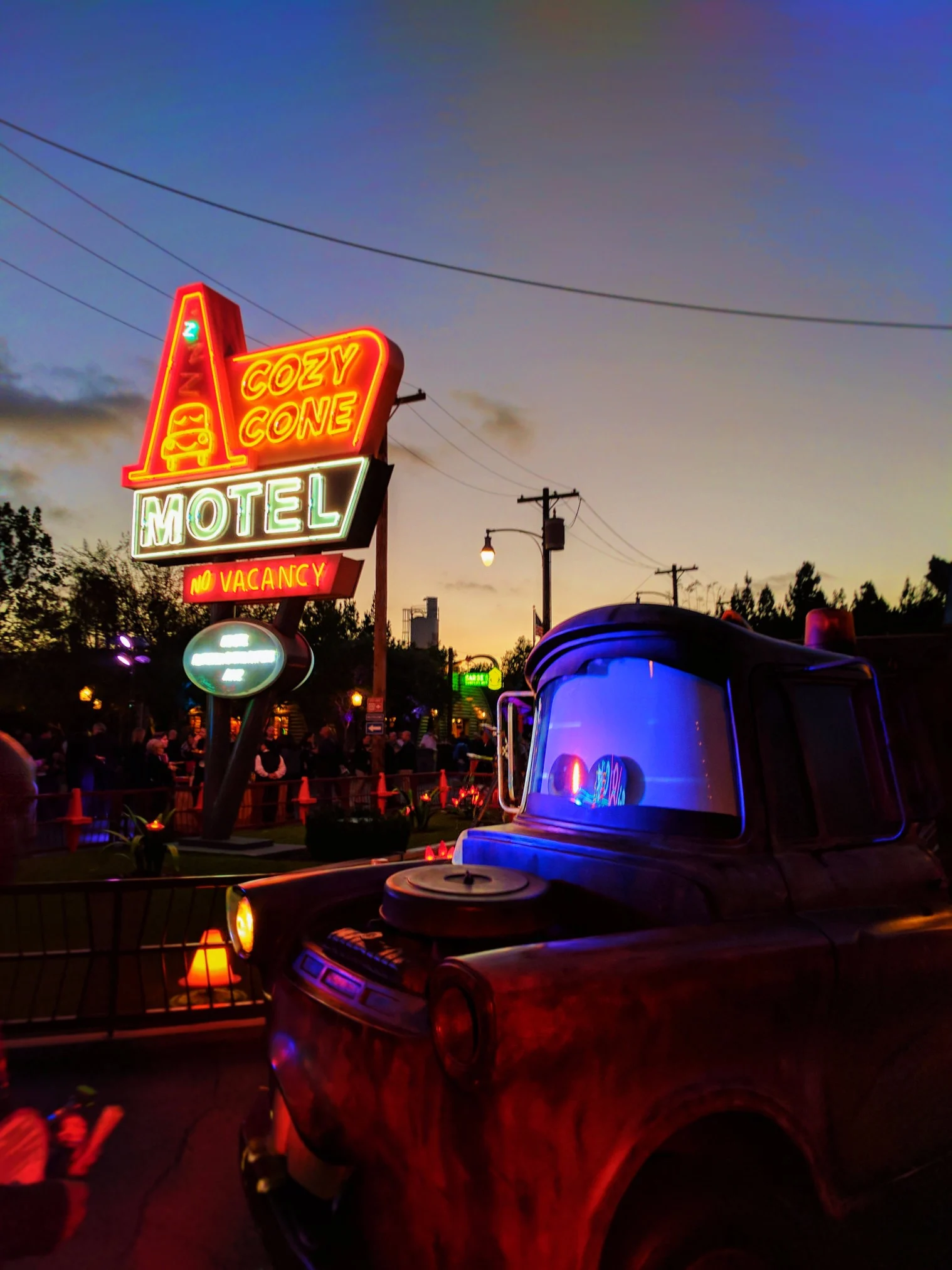 Capturing All of the Details of the Parks
From the horseshoe tracks in Frontierland to the specially painted carousel horses, the magic of Disneyland and California Adventure lies within the details. As you're strolling and riding and dining, pay attention to the little things. It's always fun to share pictures later and show people the intricate and fascinating things you discover. If you're doing a private guided Disneyland experience, the cast member can show your all kinds of cool hidden details.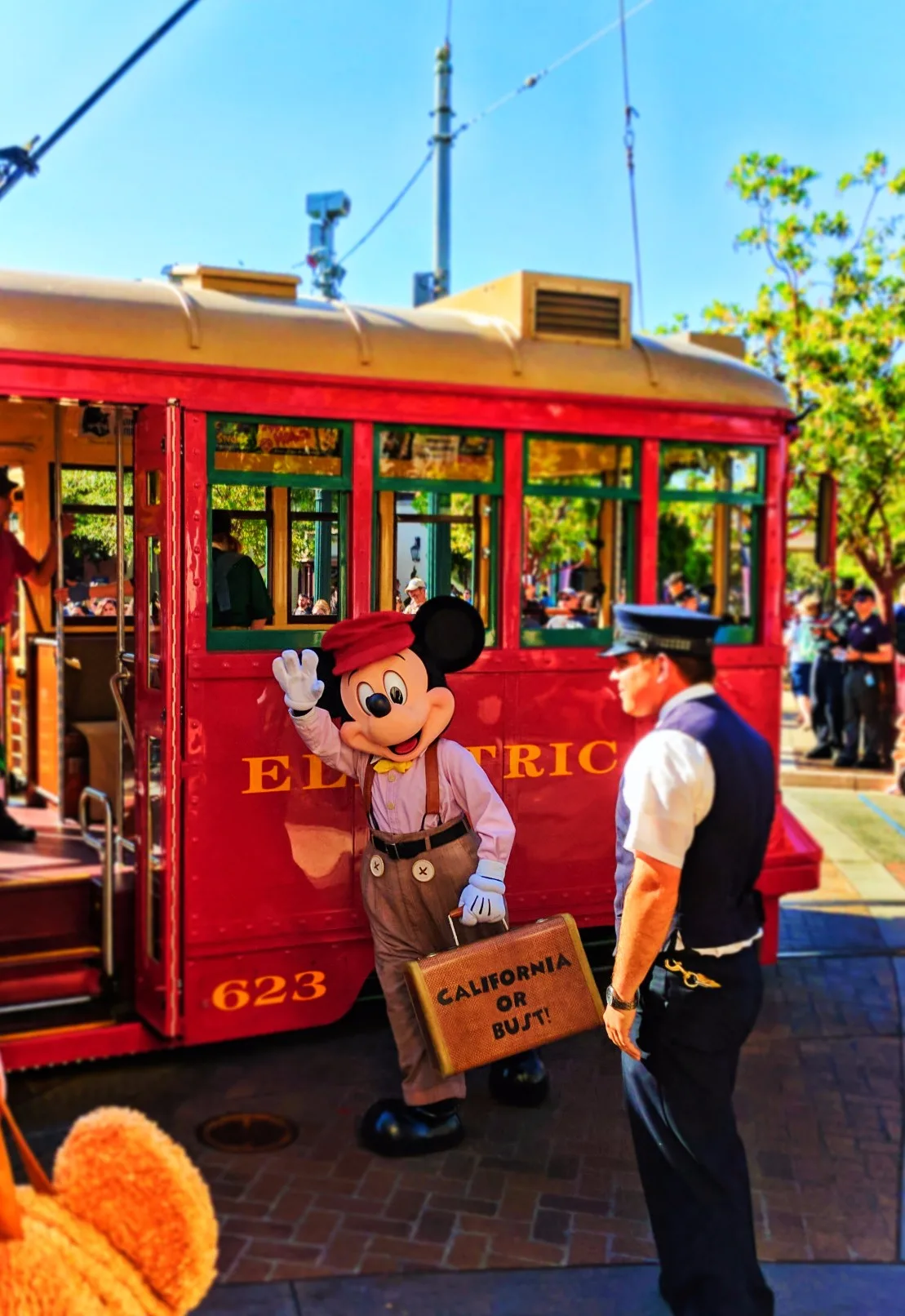 Tip: on King Arthur's Carousel in Fantasyland, there's a pony named Jingles that's the actual horse from the film Mary Poppins and she rode it through the chalk countryside. Now that's a fun piece a trivia to share. Snap a picture with the pony and you'll for sure have checked off one of the most Instagramable spots in Disneyland.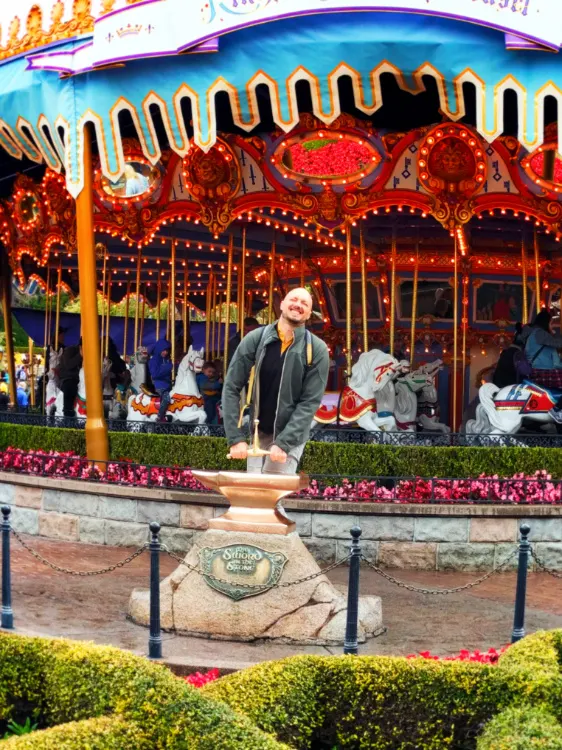 Parades and Shows that Wow You
The shows within Disney Parks are always changing, so you never know what's going to be available when you're there next. For me growing up, the Main Street Electrical Parade was always my favorite… and then it went away and then came back and now it's gone again… But whatever the show, chances are you'll have a wow-moment watching it.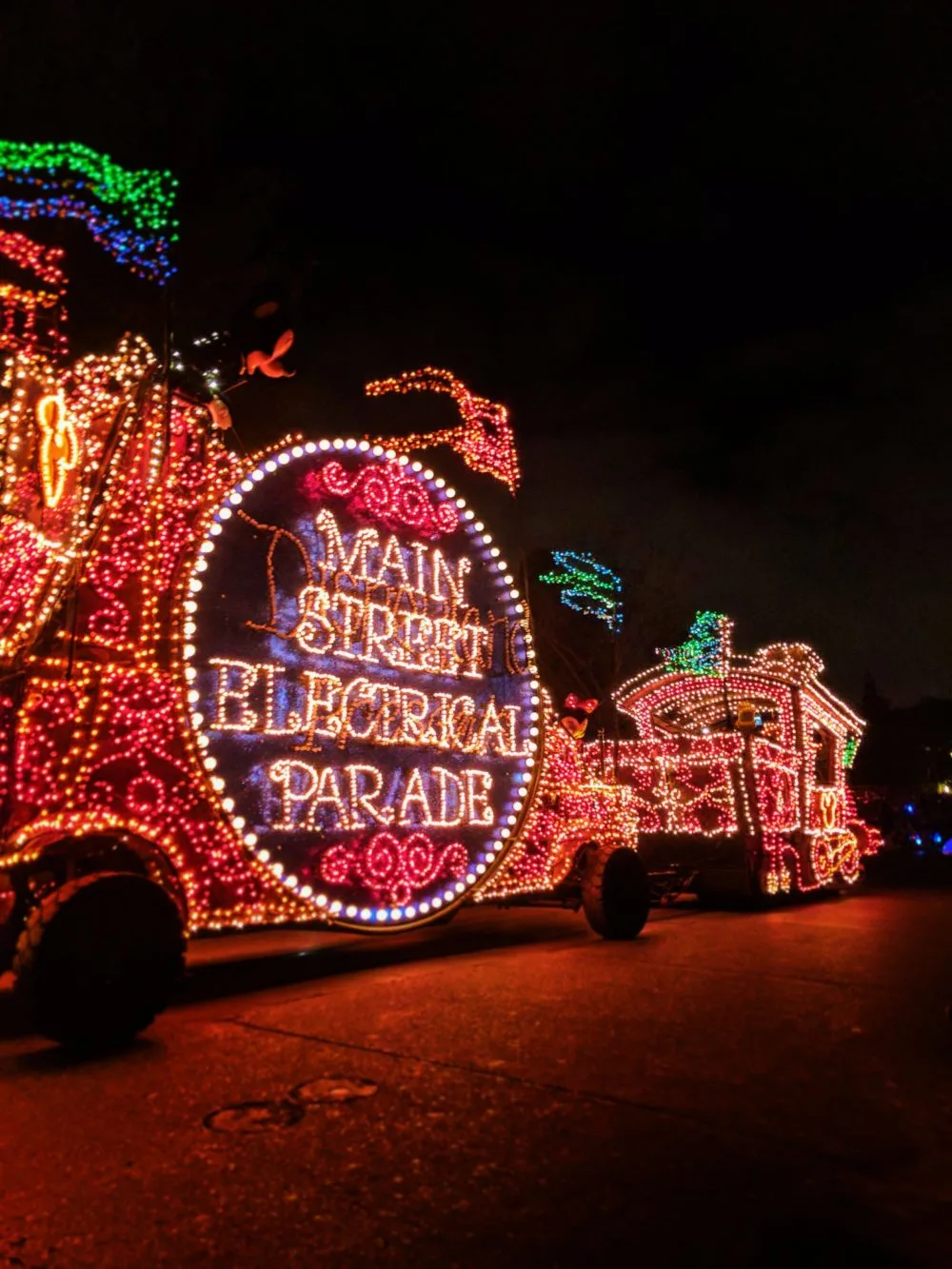 Snap a few good pics, but don't stress over it. And Fantasmic: just enjoy it because getting good clear pictures is just too difficult and with recent updates, it's better than ever.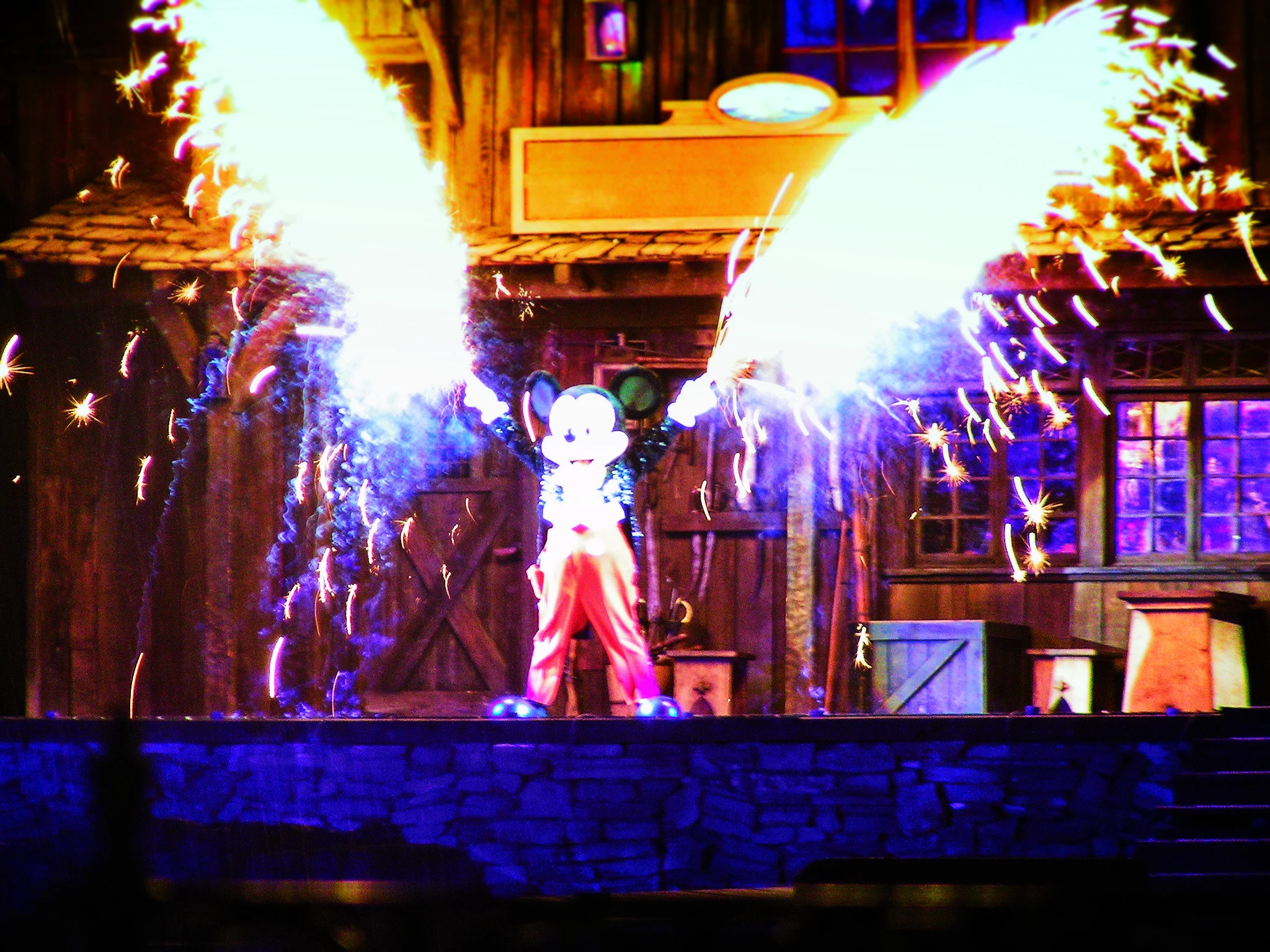 Finish with Fireworks
Even though Disneyland's fireworks shows are highly dependent on weather, both visible weather and winds high in the sky can impact the shows, waiting for the fireworks from a great viewpoint is worth it. Get a good spot near the Hub (in front of the castle) and you'll certain catch the most stunning moments of any fireworks display. What makes this one of the most Instagramable spots in Disneyland is the contrast of light and dark. Hold that camera stead and enjoy seeing no people, just color and castles!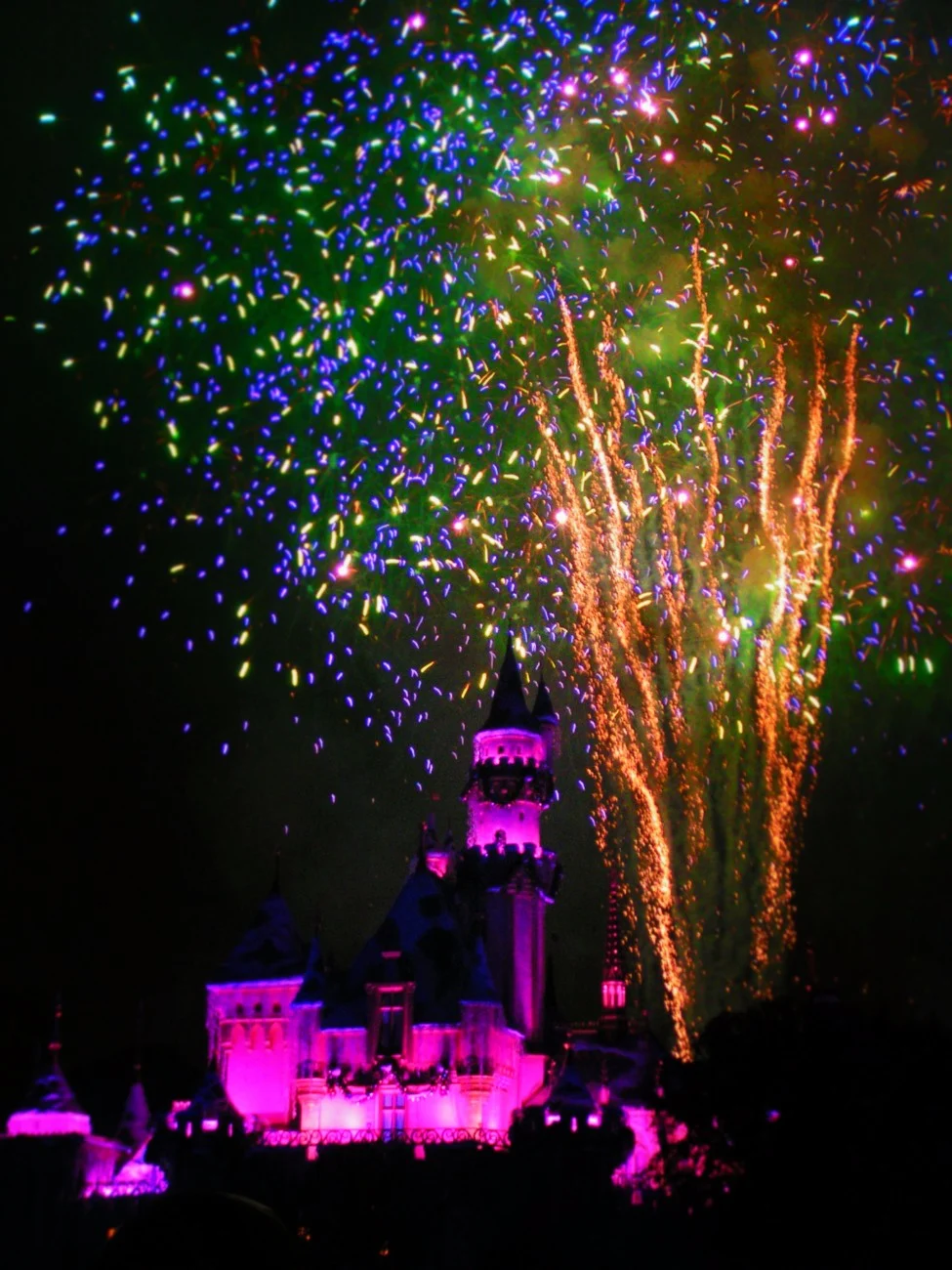 Remember, Disneyland is much smaller than the Magic Kingdom so everything, including the fireworks are on a smaller scale, but don't worry, as the closer display is extra incredible!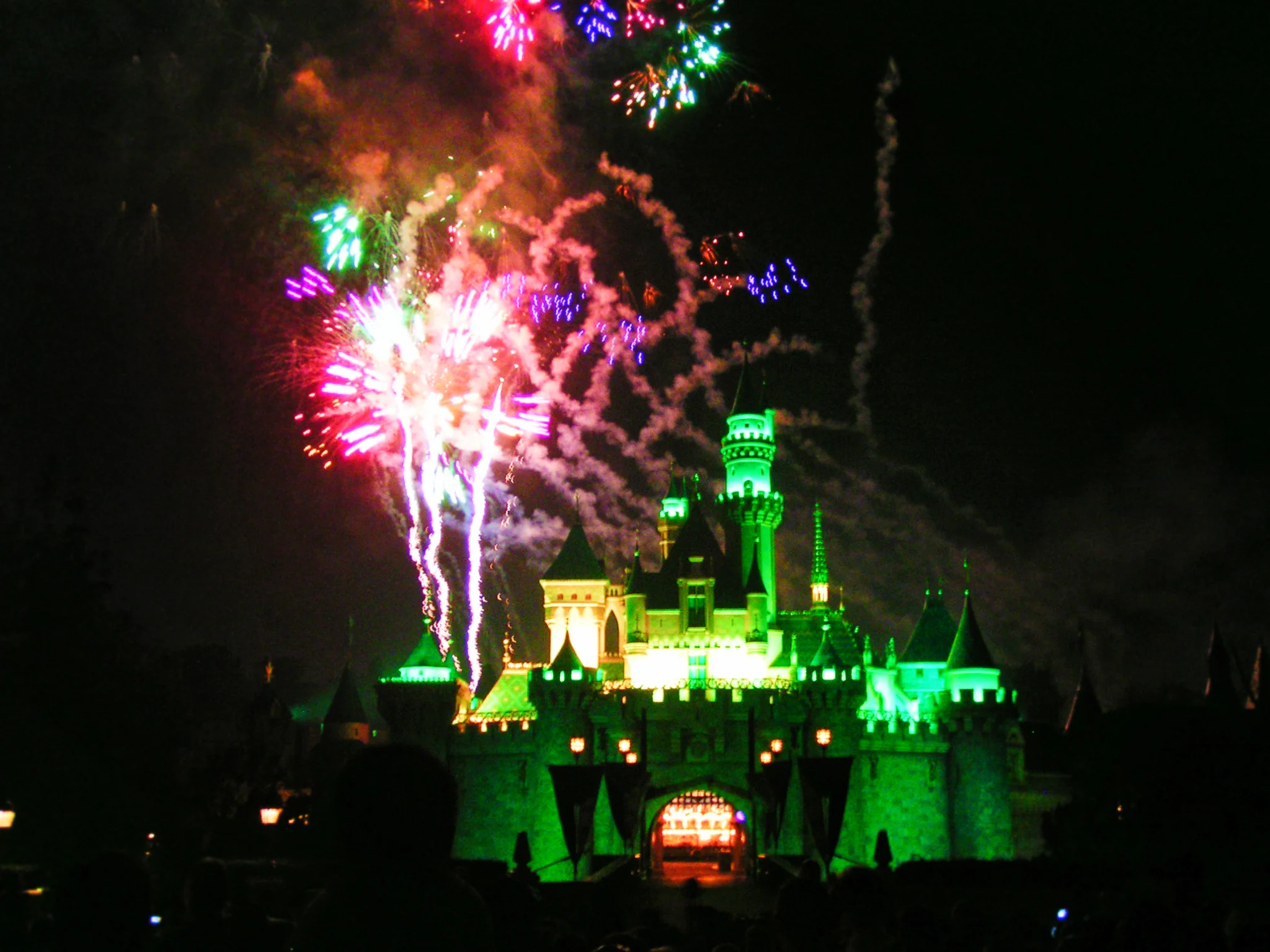 There are so many more spots around Disneyland and California Adventure that you'll discover on your own for sharing on "the Gram," but these ten really are our favorites. If you snap an awesome shot and want to share it, please do! Post it to our Facebook Page or tag us in it (@2TravelDads) on Instagram. We love sharing our memories and being a part of others' too.
And feel free to pin this for planning your own Disney trip and be sure to enjoy the most Instagramable spots in Disneyland!