Buying a vacation rental was never something we thought we'd do. Why would we want to manage and clean a house for other people to enjoy? And then we realized what an amazing investment a short term rental is. In this article we're sharing how we bought our Florida vacation rental, and how we fixed it up and turned it into a profitable business in less than a month.
Understanding how to purchase a short term rental and make it successful seems like a daunting task, but with the right home, a small budget for updates and the time to manage guests, it can be an amazing opportunity! Buying an AirBNB investment property has turned out to be both fun and a financial win for our family.
Be sure to check out our complete article all about Butler Beach, which is where our Florida vacation rental is located!
And book the Buccaneer Bungalow (our vacation rental) here!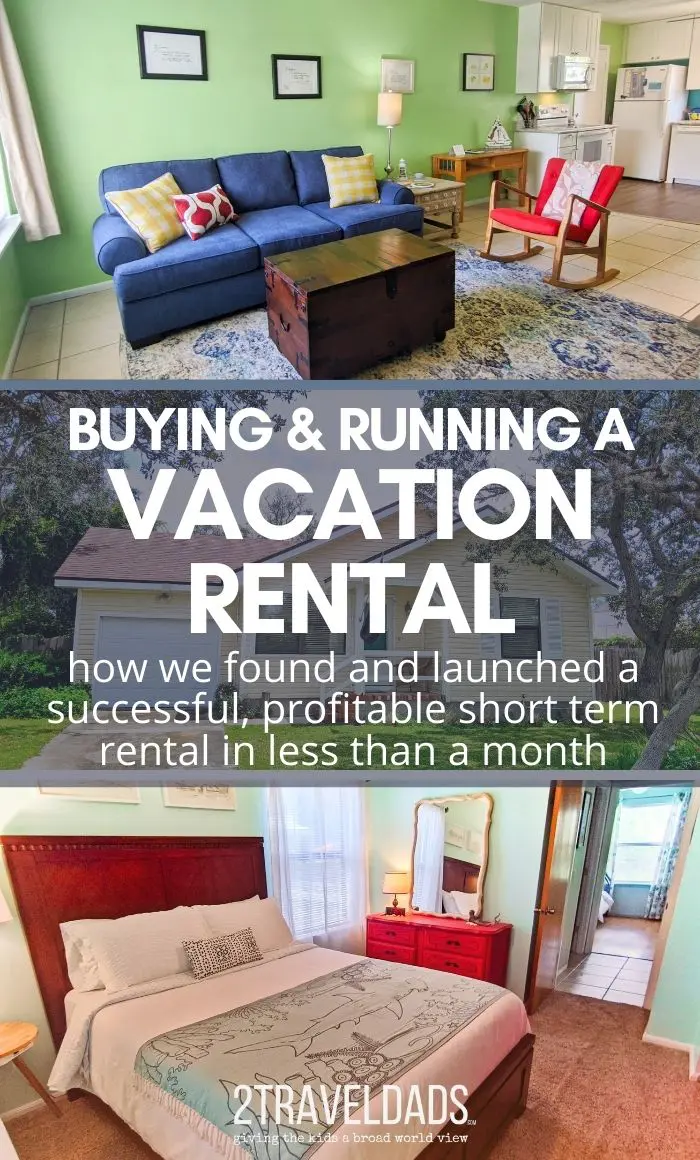 Listen to Our Buying a Vacation Rental Podcast Episode
Buying a Vacation Rental
To be clear, we aren't just sitting on piles of money, but we were in a really good place when we looked at buying a vacation rental property. We'd recently sold our home in Washington and moved across the country to Florida, so we were reaping the benefits of much lower cost of living. Pair that up with an amazing deal falling into our laps, and that was the start of the short term rental purchase process.
Why Get a Vacation or Short Term Rental Property
There are lots of great reasons to invest in property, but they'll be different for everybody. For us, we wanted to purchase an investment property because we live in a place our friends and family want to visit, so having the space to share with them was important to us. Also, the option of having a home nearby that we can offer the kids when they're older, should they need a place to live that's NOT at home, we have that now.
Also, once upon a time we wanted to run a bed and breakfast, and while that dream didn't work out, being able to operate a vacation rental and help families have awesome vacations was very appealing to us. With a long history of working in hospitality and travel, I also already had all the skills to be able to run a short term rental in a vacation destination, so this was right in my wheelhouse.
Lastly, there are very few situations where investing in property is a bad idea. Buying a Florida vacation rental property located near the beach, in a very nice neighborhood sounded like, and has proven to be a good investment. It's a very desirable location, the market in the Butler Beach area is going up, and with the onset of the Coronavirus pandemic, travel close to home and more private accommodations have really grown in popularity. 
Investing in an AirBNB / rental property is a great opportunity if your life situation supports it.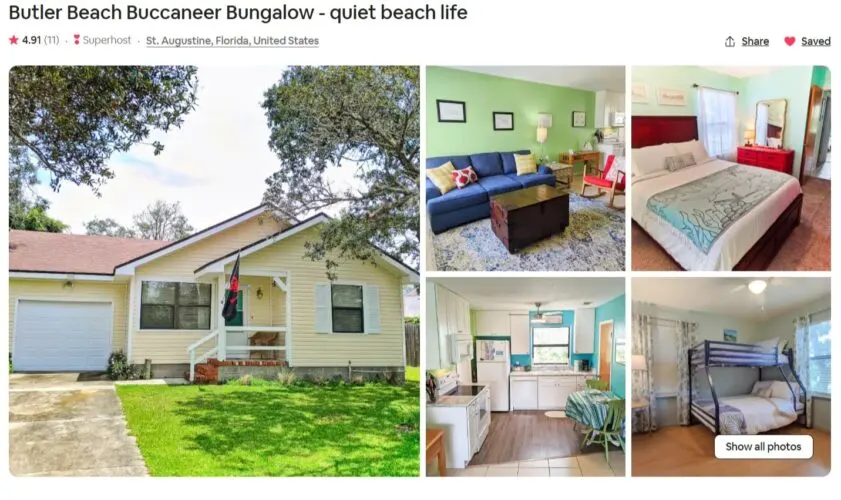 How did we find a vacation rental property to buy?
Well, when we decided to buy our vacation rental, it literally fell into our laps. We were out walking one day and saw our future short term rental went up for sale. Since we knew the owner and made an inquiry right away, we were able to get all the information we needed about the house's history as a rental property.
We'd looked at other houses in the area that were in our potential price range, but we weren't very serious about buying a vacation rental yet. When the bungalow went on the market we took it as an opportunity we couldn't pass up. The price was right, the location and value were perfect, and our timing in life was spot on. If ever the stars were aligned to buy an AirBNB investment property, this was it!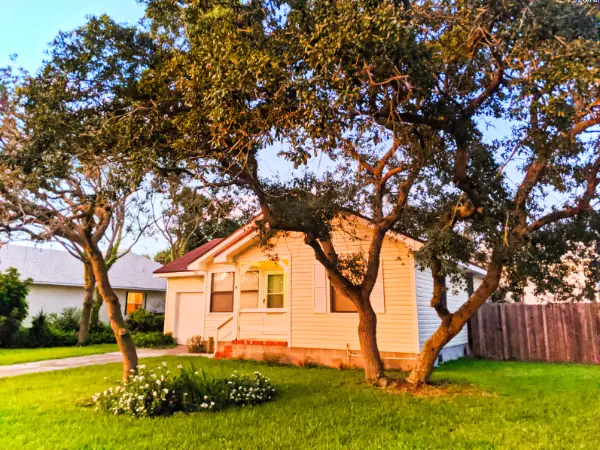 Things to Consider When Purchasing a Vacation Rental
One of our good friends, Angie of Angie Away travel blog and the Jacksonville Traveler, also manages a vacation rental, but up in Jacksonville, FL. We reached out to her to get her thoughts on our potential short term rental property and she made some very good points. her top things to consider before buying an AirBNB investment property include:
Size of the house – Is it small enough to easily clean / maintain?
Usable space – Is the house so big or has so much space that people might think it's a party house?
House rules – Can you set up house rules that will make managing a vacation rental fun and not stressful?
She was so kind and wise in sharing her thoughts and experience.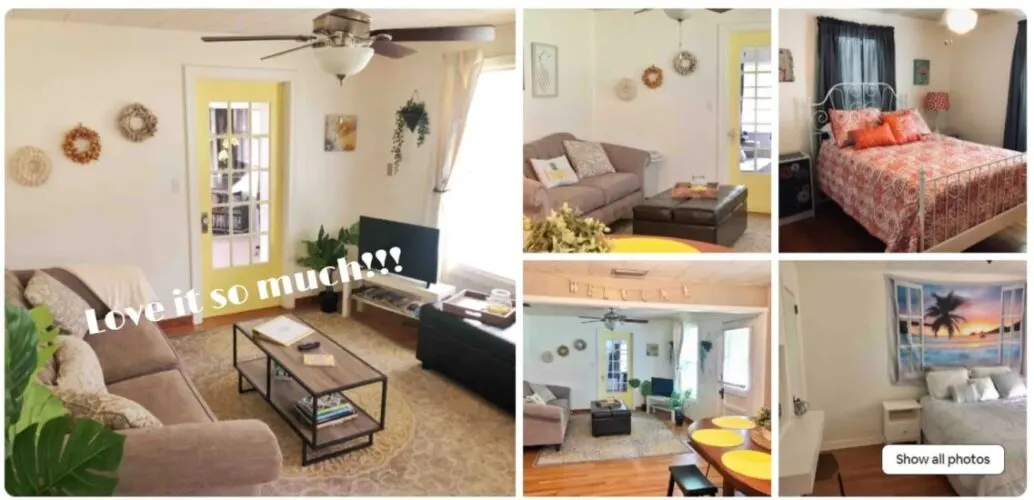 Purchasing a Furnished Short Term Rental Property
Another thing to consider when you're looking to purchase a vacation rental is whether or not you can find a furnished house. One of the biggest expenses in any home is furnishing it, and that's no different when you're setting up a vacation rental. Even though it's short term accommodations, you need to be sure it is furnished both with the bare essentials of furniture and kitchen supplies, but also that it's comfortable and will work well for guests' needs.
We bought our bungalow fully furnished and already functioning as a vacation rental, but that doesn't mean that WE felt it was ready to rent out. Our new rental property had a large sectional couch from the 1990s, twin beds on metal frames, and a queen bed. While these basics were all in okay shape, they were not to the standard of what we ourselves would consider renting. Also, there was a large, shag area rug in the living room that we just weren't certain of how clean it was, despite our own efforts.
From day one we made a list of furnishings and items we needed to either replace or get ASAP to make our new AirBNB investment property worthwhile for guests.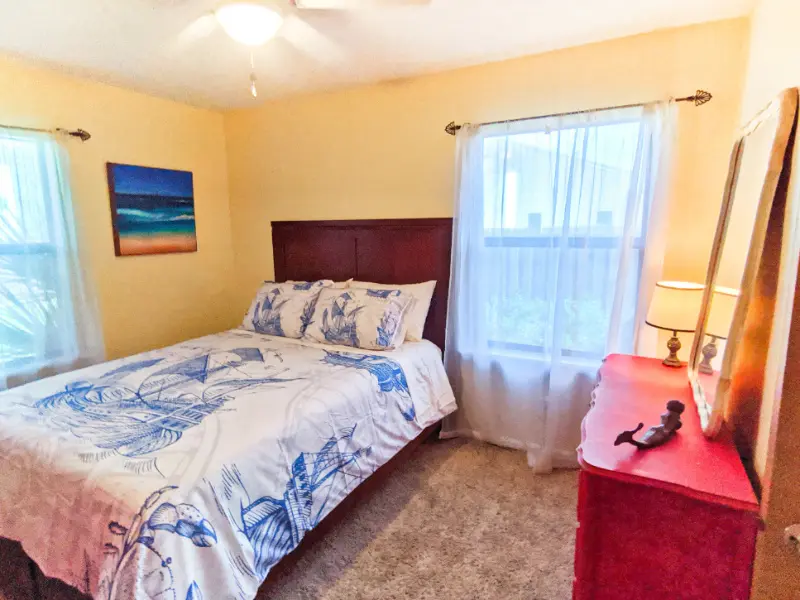 Finances for Buying a Vacation Rental
Since we don't have a mortgage on our actual home, we had the monthly income to be able to carry a mortgage on a rental property. Buying a vacation rental that was much less expensive that our current home, we knew that the mortgage would be less, but also that we'd need to put a lot more money down upfront. For that, we dipped a bit into savings and a lot into our business account from the 2TravelDads blog operation. Having liquid assets is what made it possible for our actual purchase. This is what, I think, prevents most people who are interested from actually getting to purchase a second home or an income property.
The paperwork for purchasing an investment property was very different than from buying a primary home. There was less of it, but some of the financial details were more complicated. With buying a vacation rental or an investment property, instead of being able to negotiate closing costs down, we had the option to "pay points" in advance to lower our interest rate.
Ultimately, we chose to pay nearly $6000 in points at closing to save us over $120k in interest. We were able to secure a 15 year mortgage at 3%, which blew us out of the water. And since the initial price of the house was much less than our primary home, setting up monthly mortgage payments to be more than what the bank initially prompted helped us a lot.
To date we're paying down the mortgage on the vacation property much faster than we imagined and should have the home paid off long before the 15 year mortgage comes of age.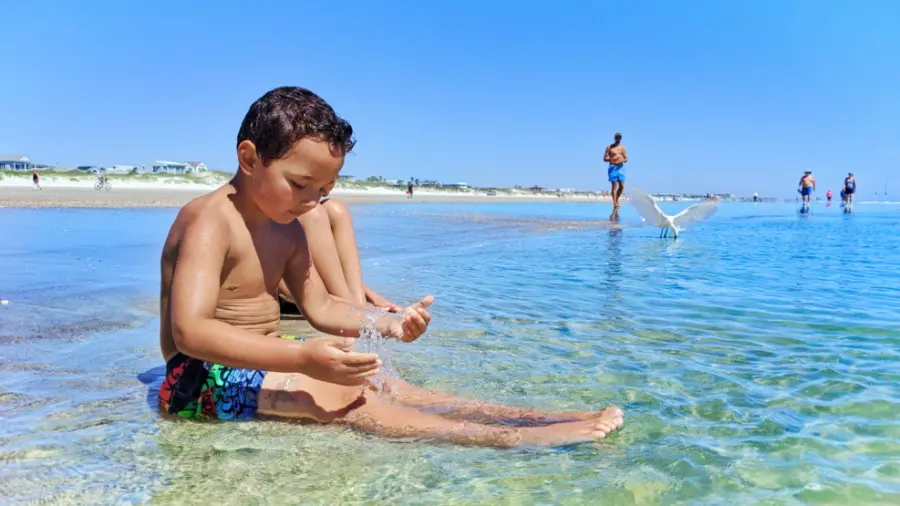 Budgeting Costs for a Vacation Rental
Our disclaimer here is that we don't have a primary mortgage so we can manage our vacation rental with more flexibility than others might. When we budget costs for the vacation property, our goal is always just to break even. BREAK EVEN = MORTGAGE + UTILITIES.
We did a lot of research on AirBNB and VRBO regarding rental rates around our neighborhood, both for similar properties and ones that were very different, but might be considered by our target guests. Using our own analysis and then a lot of trial and error in the first month, we were able to settle of a base rate that would ensure we make at least our mortgage amount. As we got more familiar with booking trends and how to set up flexible rates, we've been able to now, three months in, have earned our full mortgage and utilities each month, and now we're turning a profit.
Note: to get the vacation rental furnished as we wanted, meaning new rugs, a pullout sofa, and bunk beds we did pay for those out of our business budget vs considering them within our monthly budget. We considered those as capital purchases.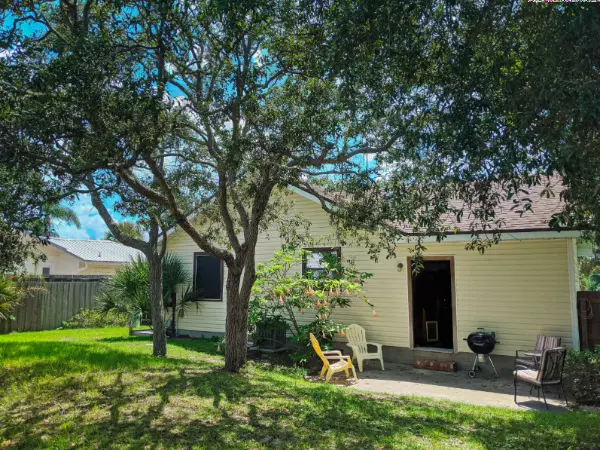 Running a Successful AirBNB or Vacation Rental
There's more to running a successful vacation rental than just booking guests. We have to be sure that the house and yard are well maintained, that the cleaning is top notch and follows COVID prevention protocols, and then we have to manage utilities and everything else in a regular household. We do the cleaning ourselves, and then have a trusted friend as a backup, and a neighbor kid takes care of the yard. 
When it comes to managing the utilities and paying for things, we don't split that duty between Chris and I. I (Rob) manage it on my own so that no wires get crossed. All income from the vacation rental goes into the same account that pays for the utilities and mortgage. Keeping it all together and managed by one person ensures that we successfully run the vacation rental in the black.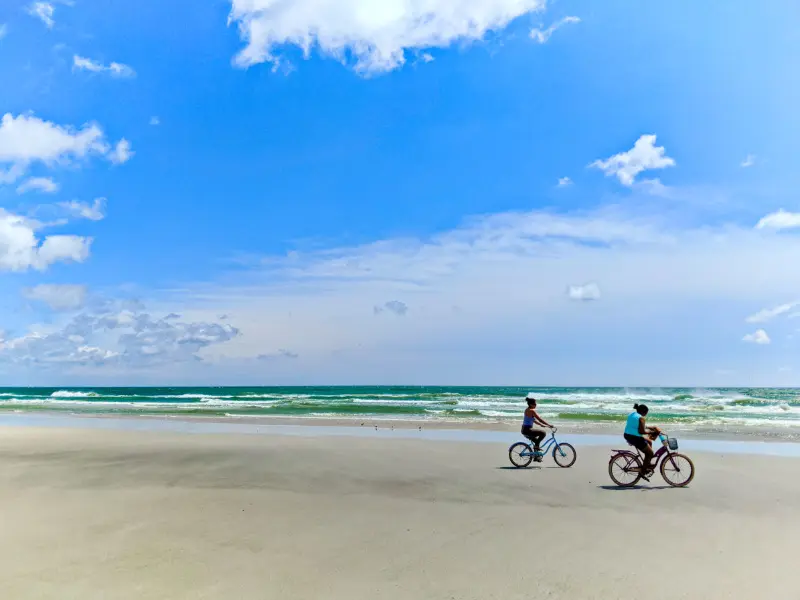 Maintaining Interiors and Updating Fixtures
Keeping the house up to date and clean is very important. To make sure our AirBNB investment property is as good as it can possibly be, we started by painting the interior. Fresh paint on the walls and trim does WONDERS for the look and feel of any home, and when it's a rental property that needs to shine, this simple fix goes a long, long way.
Other updates to the interiors and fixtures that we did even before we had our first guests were replacing the lighting in the kitchen and bedrooms with nice, new ceiling fans. Removing old wicker and wood fans and an old, I swear it was from a 1980s Pizza Hut, stained glass light fixture immediately brought the bungalow into a more clean and welcoming state.
Replacing loose and aged fixtures in the bathroom was an inexpensive and easy way to make the bathroom look much better and be easier to clean. Since at one point somebody had pulled the towel rack off the wall, I had to fix the wall itself, but once reinforced and painted, it looked like new.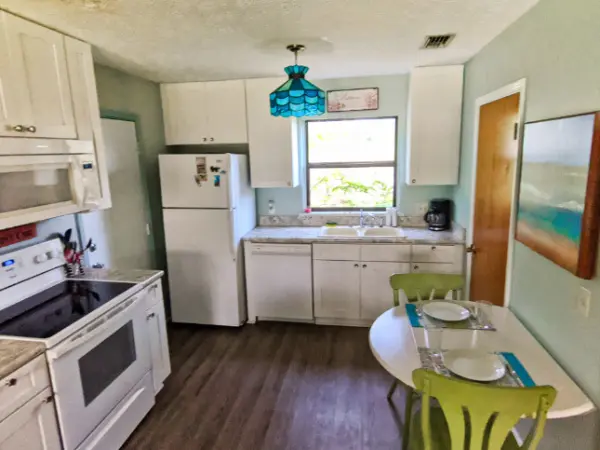 Fixing Up a Vacation Rental on a Budget
Buying a vacation rental feel like license to go crazy redecorating. It's so easy to have fun shopping and spending money left and right when you get a new house, whether it's your primary home or a vacation rental. BUT DON'T DO IT! There are cheap ways to fix up a vacation rental that really have a big impact on the investment property BUT NOT on your wallet. Here are five simple, inexpensive options to make an AirBNB more welcoming and successful:
Use credit card points to get gift cards for home improvement stores (Lowes for the win!!) – Check out our podcast episode re: Effective Credit Card Points
Make art for the walls relating to your area
Provide postcards or simple amenities that don't cost much
Evaluate your own home to see what useful but not often used items can go into the vacation rental (games, chairs, tools…)
Shop at discount stores, such as Marshall's or Tuesday Morning for replacement linens or dishes
When it comes to actual fixes and improvements, there are some great ways to replace or fix up old furniture or fixtures without breaking the bank. The best value and easiest we've done to fix up the vacation rental have been:
Painting interior walls and trim
Replace dirty, broken old blinds with inexpensive cordless blinds
Adding modern touches such as a Google Nest for the AC/heating and a Google Home mini for music, and a Chromecast to provide streaming and entertainment options
Replace mismatched or broken dishes and glassware (Amazon basics are great!)
Instead of fancy fixtures, simple utilitarian hardware like basic coat hooks can replace expensive but damaged bathroom fixtures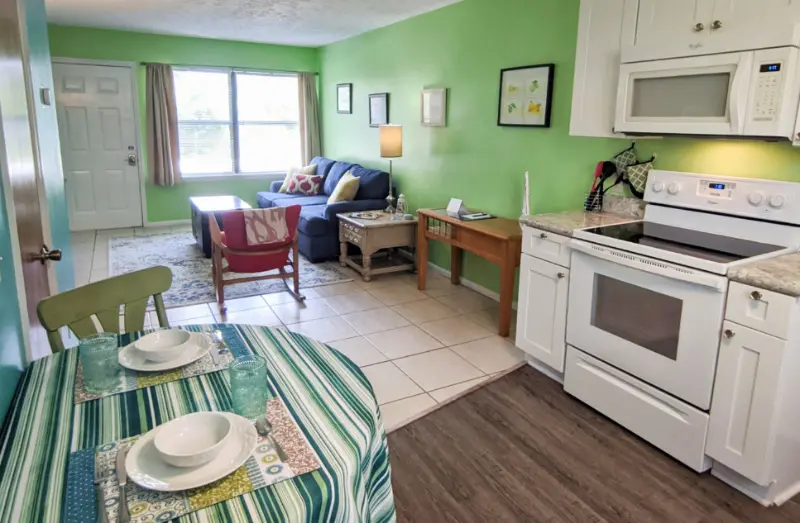 Biggest Value to Add to Your Vacation Rental
Since you never really know how others are going to use your vacation rental, setting up the space in a way that allows people flexibility is key. We've added a small desk to each of the bedrooms in case guests need to work or have kids with virtual school. Also, we provide a small folding table and chairs in case guests need more seating for mealtime or whatever they may be doing.
One of the biggest ways to add value to an AirBNB investment property is to have enough sleeping space for a range of guest groups. Changing out the two twin beds for a Full/Twin bunk bed allows for another couple vs just having a queen room and a room with two single beds. And then getting rid of the old couch and replacing it with a quality sofa bed also adds capacity for a few more guests.
I mentioned before that our house ISN'T a party house, so we do limit the number of people on property and that can stay overnight. We've added sleeping space which has added value without creating a party pad.
Our top picks for adding value through updating furniture and amenities: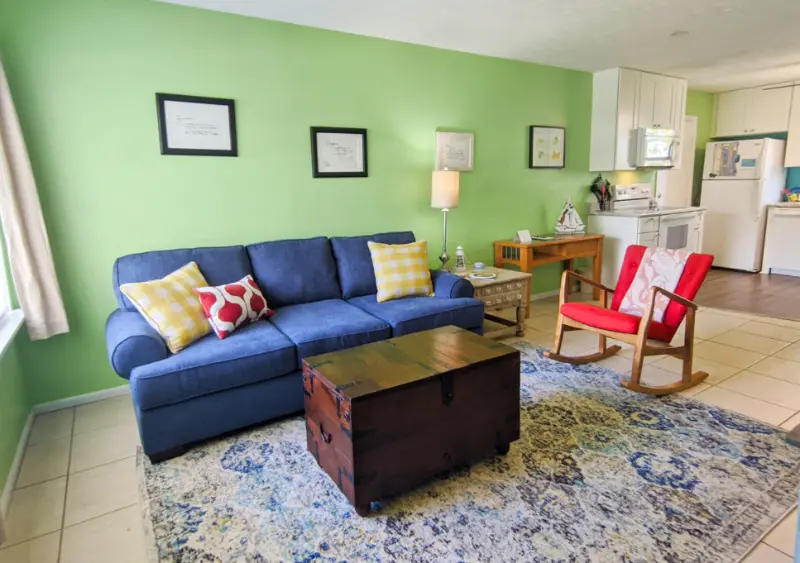 Before and After One Month of Running a Vacation Rental
We wanted to be sure to share photos of our vacation rental when we took possession and what it was like 1 month later. Deep cleaning, paint, and thoughtful purchases made this happen. Since we've been running our AirBNB investment property, we've have three months of amazing guest reviews, we're nearly always booked up, and we have met all mortgage and utility payments solely on income from the property.
Another exciting accomplishment:  we just reached the level/rating of AirBNB Superhost! Hooray! Buying a vacation rental felt scary initially, but we're so glad we did it!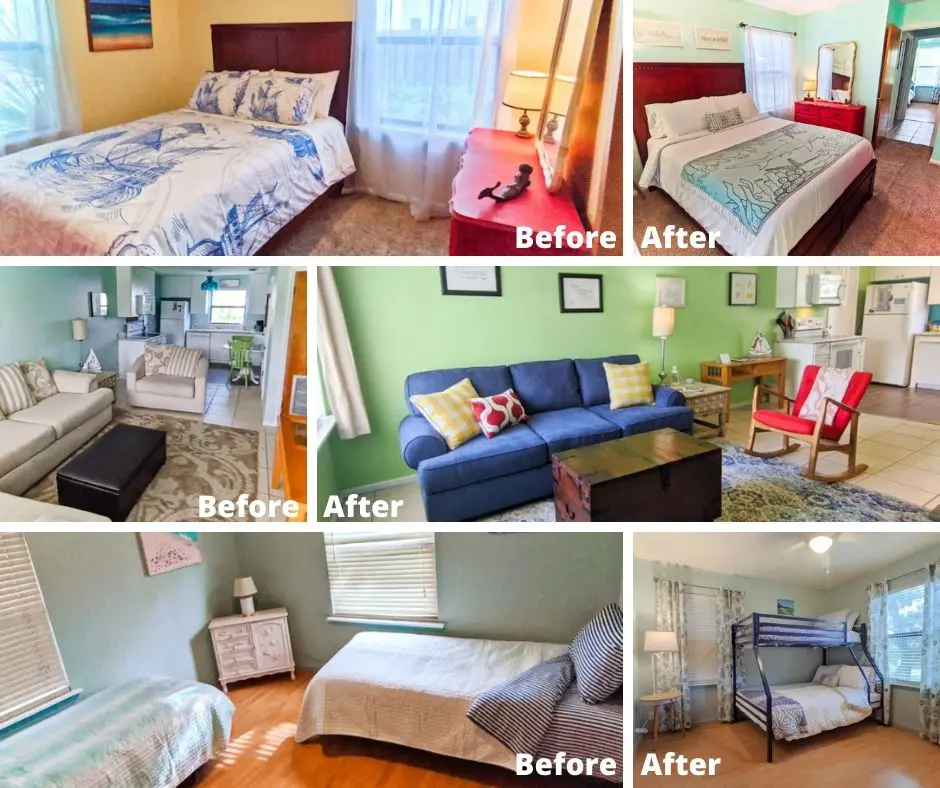 Creating House Rules for an AirBNB or Vacation Rental
I cannot stress enough that before you welcome guests into your home, even if it's not a home you care too deeply about, you have to set house rules. House Rules include everything from the check out checklist to the number of guests that can be on property. This is where you establish whether or not the neighbors are going to hate you or love you.
On the AirBNB platform, you are able to upload your complete house rules so guests can see them prior to arrival. This is great because you can weed out bad guests in advance since they must agree to the House Rules.
And while this all sounds like a task to make things strict and limit what guests can do, it's actually a very simple way to set expectations for people booking your vacation rental. We also use our House Rules as a way to open conversation with guests that want to bring a pet.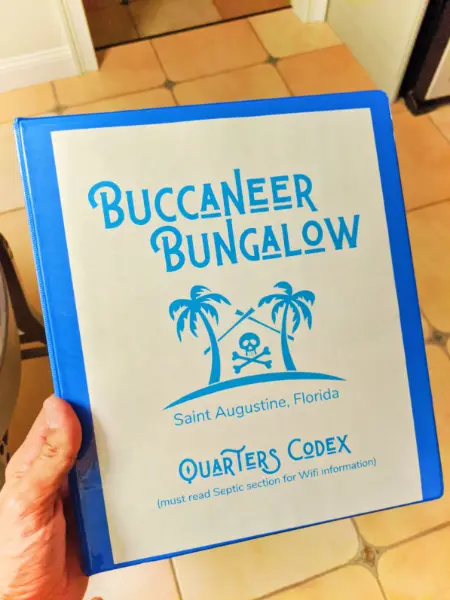 Having a Pet Policy for your Vacation Rental
Decide now if you want to allow pets. Sure, you can change your mind later, but thinking about this before you're faced with the question about pets will save you some grief. We accept pets with the following guidelines:
dogs must be under 25 pounds each (or approved by us)
no more than 2 pets are allowed (unless approved by us)
there is a pet fee of $25 per pet per week, not prorated – you could do more if you felt the risk with pets is higher
you MUST fully clean up after your pet – this means clean up poop in the yard and pet hair wherever they go.
As somebody who doesn't have a dog, and admittedly I really don't like dogs at all (except Sheba, Winston and Bailey), I find it very difficult to not get frustrated with allowing pets. Our guests have been amazing at cleaning up after their animals, but even then, since my eyes aren't dog-hair-blind, I still see it everywhere and work really hard to remove it all before we allow the next guest to check in.
I am personally working on getting over my dog hair issues, and do want to acknowledge how well our guests have managed their animals. It's actually been amazing.
Also, the big benefit for allowing dogs is that we show up in more vacation rental searches. Allowing pets has opened us up to nearly any guest looking to book a house like ours, and it puts us ahead of most of the competition in our neighborhood.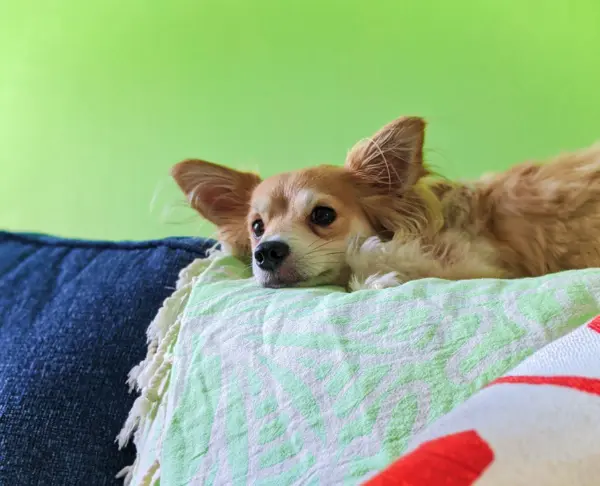 How to List a Florida Vacation Rental
There are several platforms for listing a Florida vacation rental. We only list our bungalow on AirBNB because it has sustained us quite well and it's very user friendly. Also, AirBNB is used by millions of people. It's our preferred platform. And we're Superhosts!
VRBO / HomeAway is another option, but we don't use it. We listed our bungalow on VRBO and after several weeks only got one booking request… which we declined because the total amount of fees paid to VRBO was crazy. We didn't feel right having guests pay so much in fees.
Booking.com is another service where you can list a vacation rental, but it's more commonly used in Europe, so we don't use it here in Florida. Another listing service is FloridaVacationRentals.com. We may choose to list with them in the future, but don't want to pay the listing fee at this time.
Never used AirBNB? It's really easy to join and try out. Sign up here!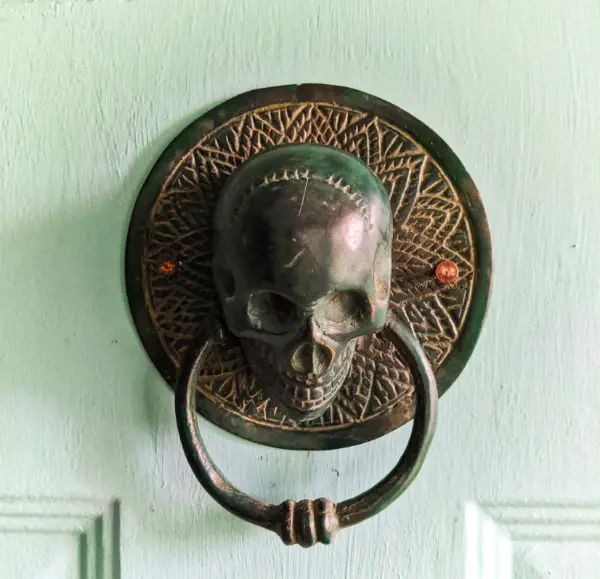 Tips for Being a Great Vacation Rental Host
Learning how to be a vacation rental or an AirBNB host can be a bumpy journey. Hopefully our tips help you out. Buying a rental means being an inn keeper, you might say.
We would strongly recommend joining AirBNB host groups on Facebook. The community in the host Facebook groups is really helpful for learning from others' experiences and successes. I'm so thankful for them!
Provide amenities that YOU use often to make it feel like home
A welcome beverage is always appreciated
Be flexible to booking last minute (not cancelling last minute)
Include as many photos of EVERYTHING as you can so there are no surprises when guests arrive
ASK FOR FEEDBACK!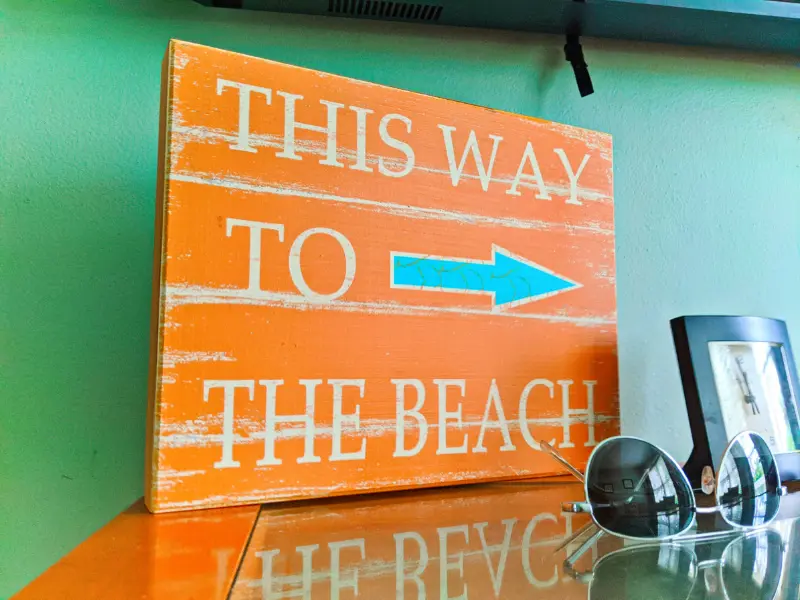 Thanks for hanging out with us. I hope this has been informative and insightful. Whether you're looking to find an AirBNB investment property or are just thinking about a Florida vacation rental (or anywhere else), there are lots of things to consider. Please let us know if you have any questions!
What do you want to hear about from us on our podcast? Please leave us a comment below or send us a note with your questions and what you'd like to hear. We are excited to share!