Even though Leavenworth may not be a legit Bavarian settlement, the German culture paired with the Swiss and a few Scandinavian influences and everything else alpine make it a wonderful getaway to feel like you're in another world. These are the best Bavarian activities in Leavenworth to get into the spirit of Oktoberfest year-round and to have a great trip to Washington's favorite small town.
If you're not too interested in the Bavarian/German fun that's available, there are plenty of other great things to do in Leavenworth to enjoy on your getaway to Eastern Washington. Whether it's summer or winter, you'll have a great trip!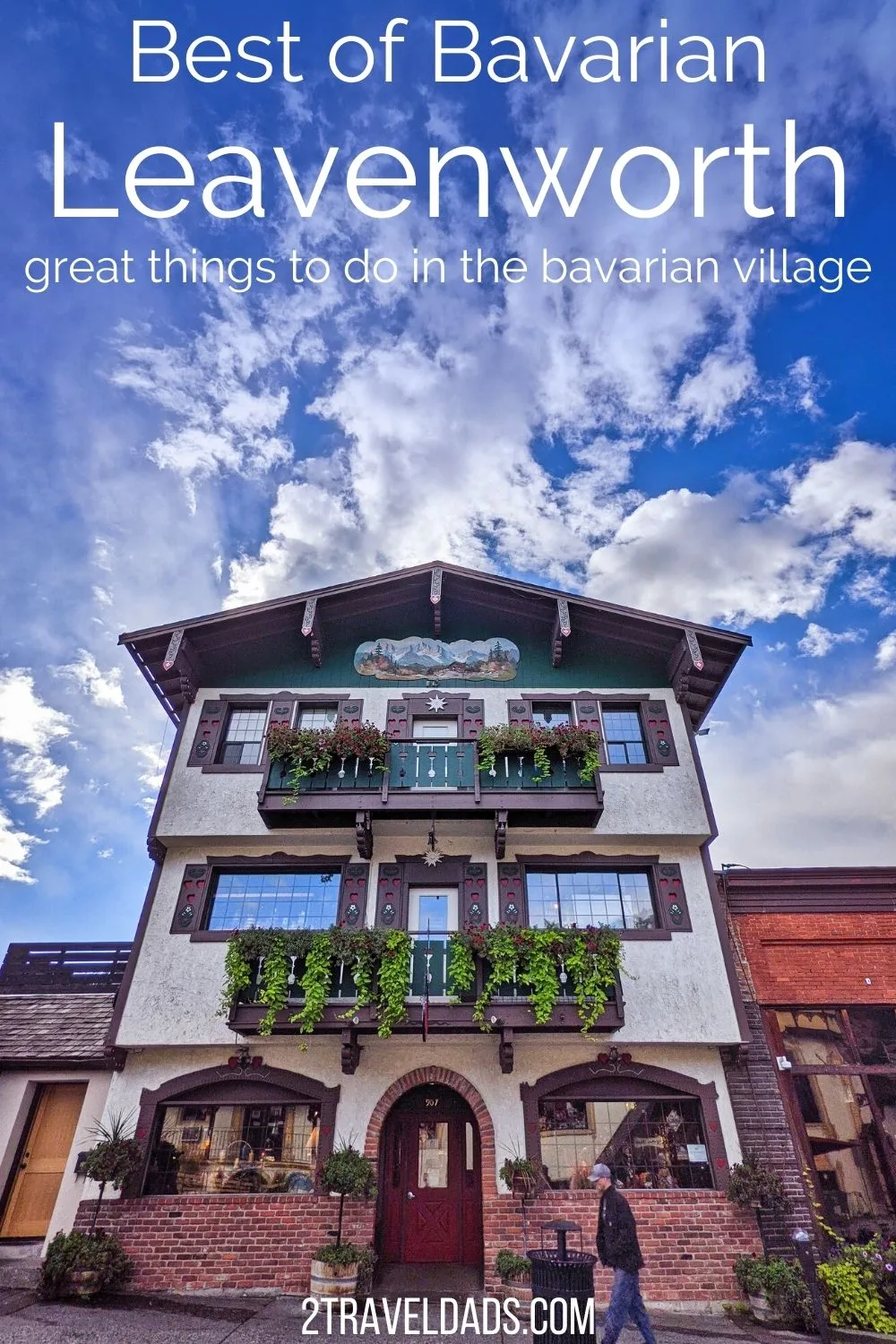 Why is Leavenworth THE Bavarian Hub of the Northwest?
I love telling the story of Leavenworth, Washington because it's remarkable, and it's not just "Oktoberfest needed a home in the Pacific Northwest." It's much more interesting and unusual than that.
A logging boom town in Eastern Washington, Leavenworth started to fail and its economy crumbled as the timber industry changed and moved away from the area. Not wanting Leavenworth to turn into another ghost town like so many others in Washington had, the town pooled their resources and hired a marketing firm to help them out.
The plan to save Leavenworth:
reface the buildings
add a Bavarian theme
turn the town into a novelty destination that people from around the state will want to visit.
Because Leavenworth is at the edge of the Cascade Mountains and the Chumstick Range, the climate is warm in summer and snowy in winter. It's the perfect place to enjoy the outdoors and alpine fun. And it kind of is like the Alps in Europe, so a Bavarian theme just made sense. It's very similar to Alpine Helen in Northern Georgia.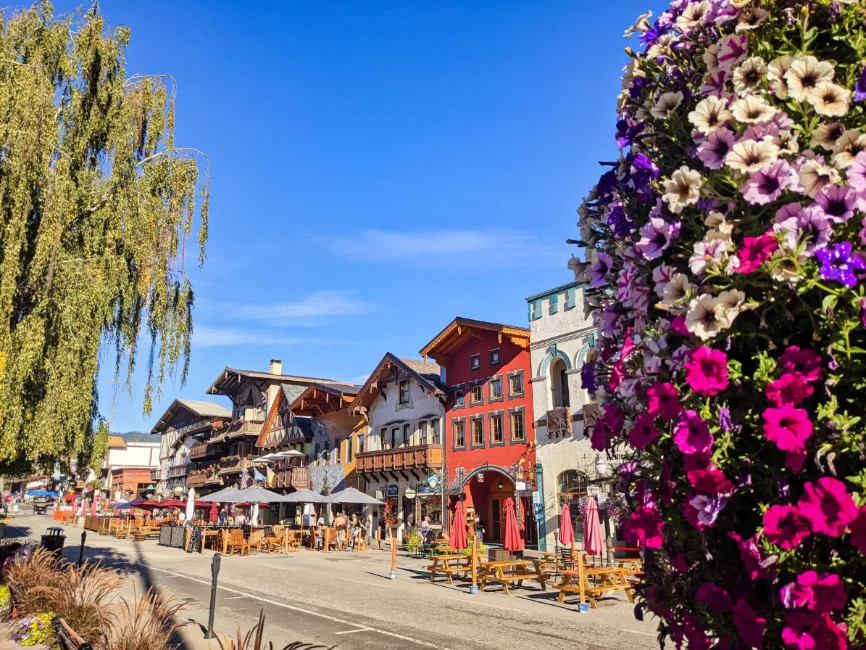 Fun Bavarian Things to do in Leavenworth for Oktoberfest (and year-round)
So since the town isn't actually a historically Bavarian settlement, what sort of fun Bavarian things to do are there in Leavenworth? Great question! The townspeople have really embraced the role of being a fun, quirky, yet charming destination and have worked hard to bring authenticity and culture to Leavenworth. There's no shortage of Bavarian fun to be found.
If you're visiting Leavenworth for Oktoberfest, you'll find even more Bavarian personality as the townspeople and visitors don their dirndls and lederhosen.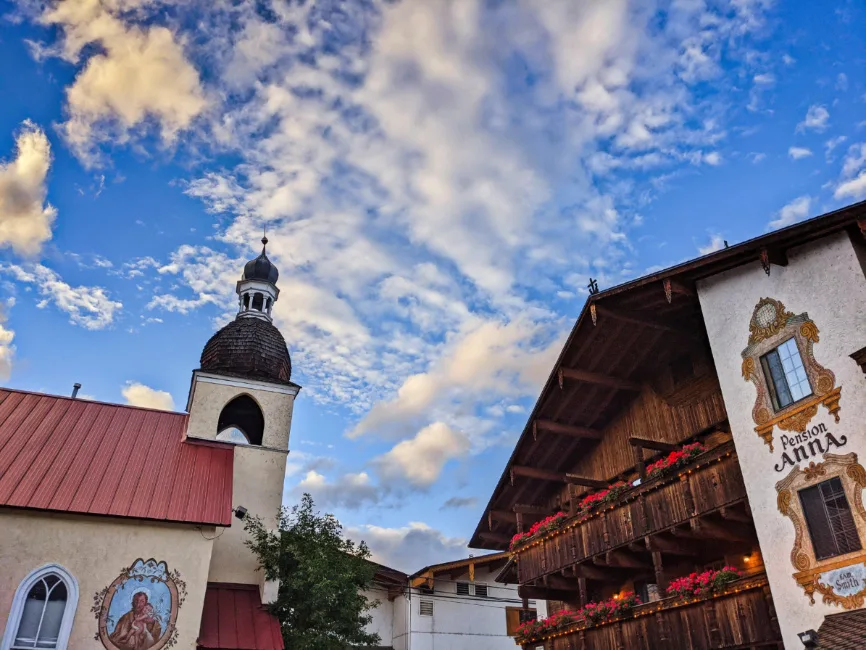 Do a Bavarian Photo Shoot
Is there anything more Bavarian than lederhosen? Yes, but lederhosen and dirndls usually are the first thing to come to mind. Doing a Bavarian photo shoot is actually only available (in 2021) at Studio 1890 in Leavenworth. Are you confused what I'm talking about? Check out our article all about Old Time Photo Shoots to see some examples.
Schedule your Bavarian photo shoot in advance, as walk-in appointments are rarely available. If you doing want to do the Bavarian theme, you can also do cowboys, saloon goers, or any other number of old time themes. It's a great afternoon activity and you'll leave with an awesome souvenir!
Tip: during Oktoberfest Studio 1890 gets busy! If you plan on doing a Bavarian photo shoot in Leavenworth, make a reservation at least a day in advance, or further if you know what you want to do it.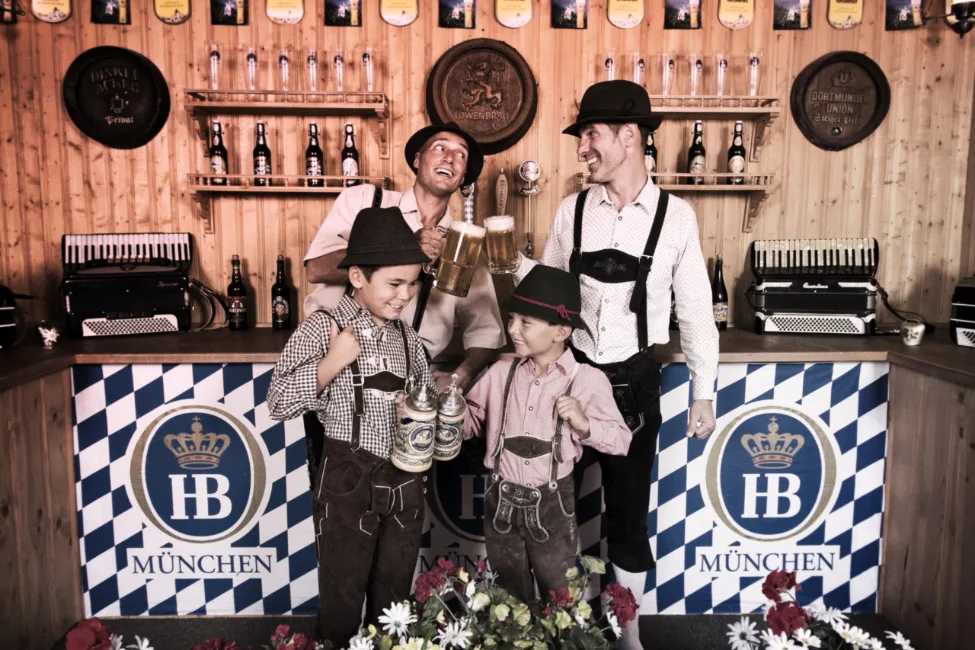 See an Alpenhorn Performance
Whether you're staying at the Enzian Inn and enjoying breakfast to the tune of an alpenhorn or if you're shopping downtown and have to rush out into the street to see what's going on, alpenhorn performances happen often in Leavenworth. Yes, this is often thought of as a traditionally Swiss instrument, but the Bavarian Alps are in the same region and the alpenhorn has a history there too.
For those who don't know, alpenhorns are large, single cavity horns that are used in the mountains of Europe to communicate. Skilled alpenhorn playing is something few people share publicly, and Leavenworth has several residents that love to share this unique talent. And FYI, "alpenhorn" and "alphorn" can be used interchangeably as both spellings are accurate based on the region.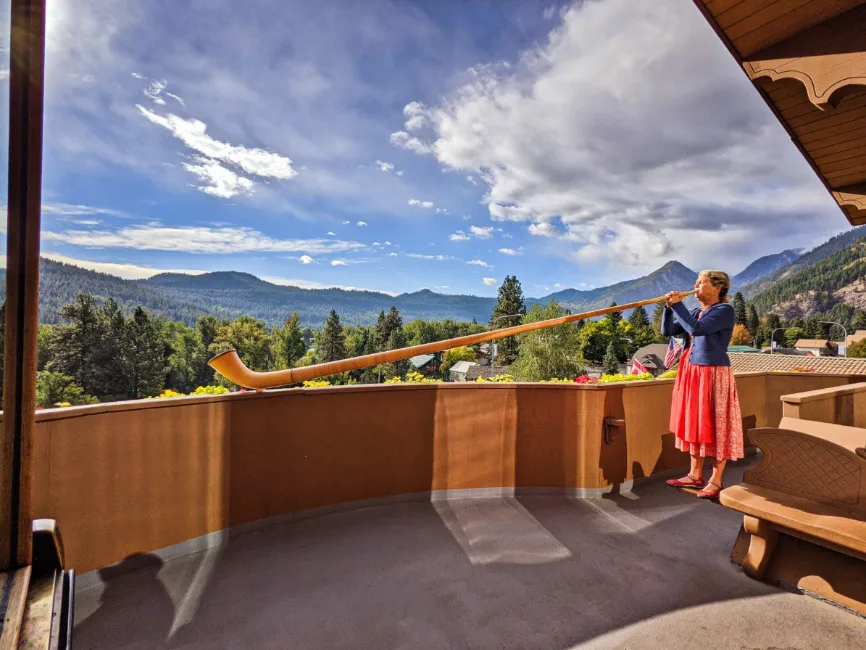 Visit the Bavarian Nutcracker Museum
I grew up with Nutcrackers around our house and at my grandma's house. It wasn't until I was an adult that I knew the origin was in Germany in the 1600s and NOT actually just with the creation of Tchaikovsky's Nutcracker Suite. The Nutcracker Museum in Leavenworth has an amazing collection of them, both historic/antique and modern Nutcrackers. I love it!
While you will see some very kitschy Nutcrackers at the museum, you'll also see traditional examples, historic replicas and, of course, Oktoberfest themed nutcrackers.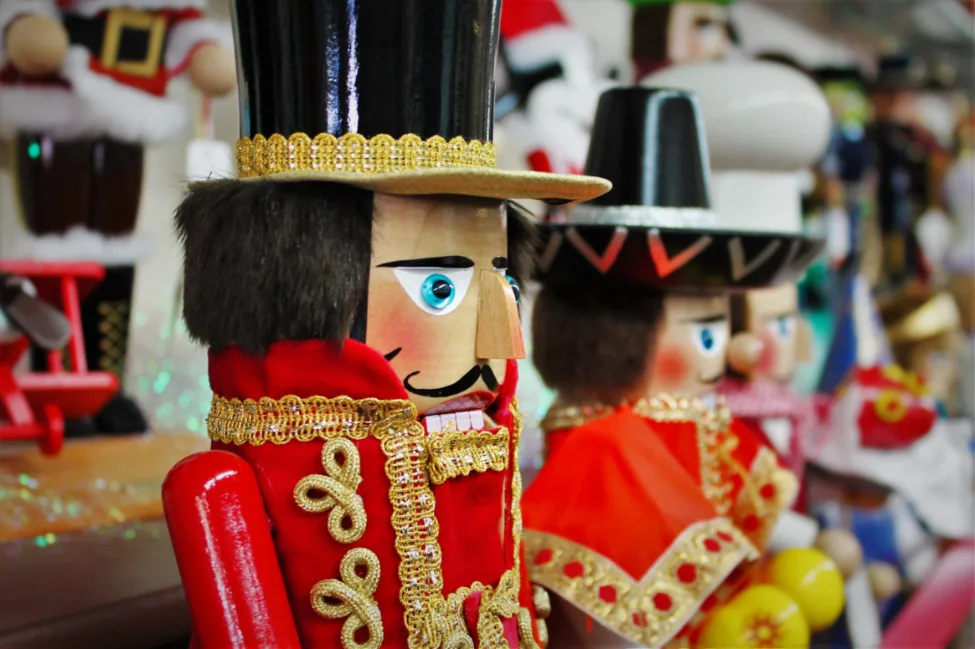 Enjoy Accordions and Polka Music
Bavarian music is so special, and Leavenworth oozes it. From early morning and into the night soft polka music plays in the town square. On weekends or during festivals polka bands bust out their accordions and yodeling skills. Leavenworth has so many wonderful artists of all sorts, and keeping musical traditions alive is what they do best.
During Oktoberfest events, the polka music shares the stage with Pacific Northwest bands as well, so know that if you're specifically looking to hear live polka, you should check the festival schedule. Also, if you're visiting during Winter Karneval, formerly Icefest, in January, local bands will be prevalent for events as well.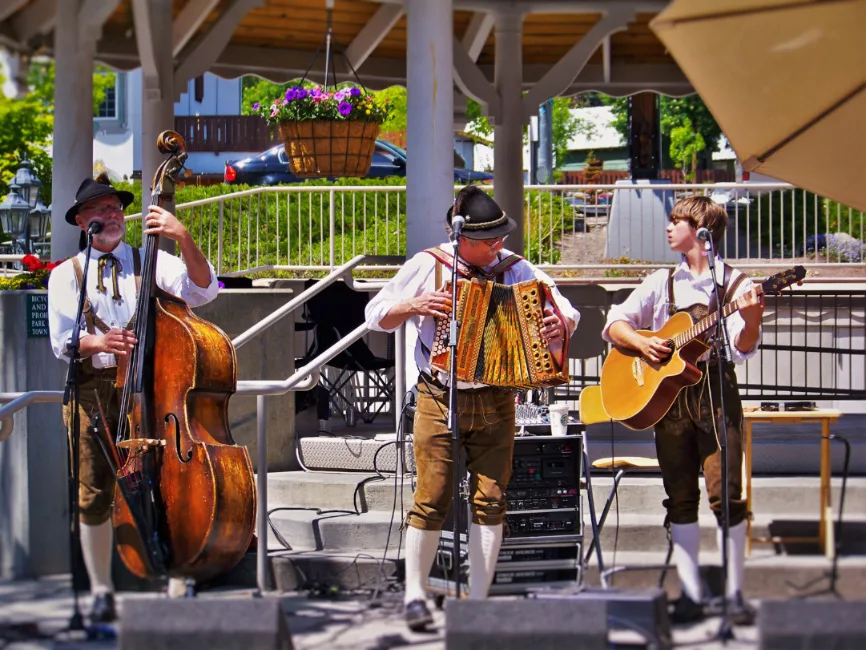 And yes, the accordion is indeed a German heritage instrument. The accordion was invented by German musical instrument maker, Christian Friedrich Ludwig Buschmann, in 1822 and spread through Europe over the next 100 years, developing several varieties of the accordion as it grew in popularity.
Visiting Leavenworth midweek or when there isn't a festival going? Check at the visitor center for recommendations for live music, or inquire at a restaurant. Some restaurants, like Andreas Keller, will have their own live performers, so maybe let that influence where you have dinner.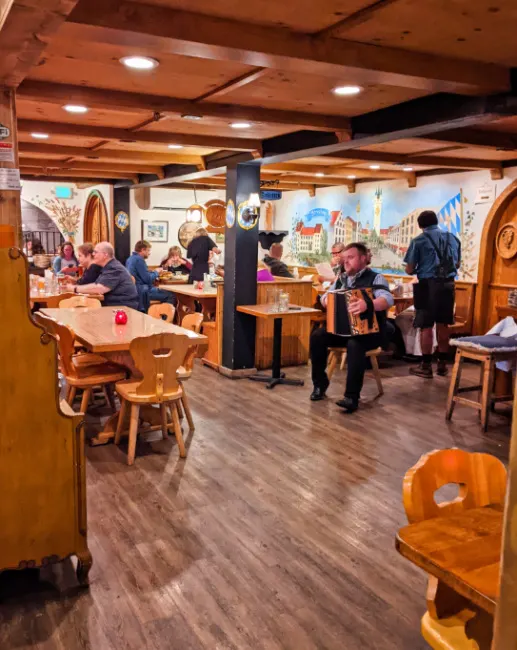 Stay in a Bavarian Cottage
There are several adorable Bavarian cottages in Leavenworth that you can stay at. Finding the perfect alpine vacation rental or hotel can really add to your visit to this adorable mountain town. Depending on your budget and when you're visiting, finding a Bavarian cottage to stay in can be pretty easy.
The Enzian Falls Hutte is a dreamy cottage overlooking the Wenatchee River and greenspace below (bookable through the Enzian Inn). Or you could stay at the Fox Den B&B where the alpine setting is so perfect you feel like you're actually in the Bavarian Alps.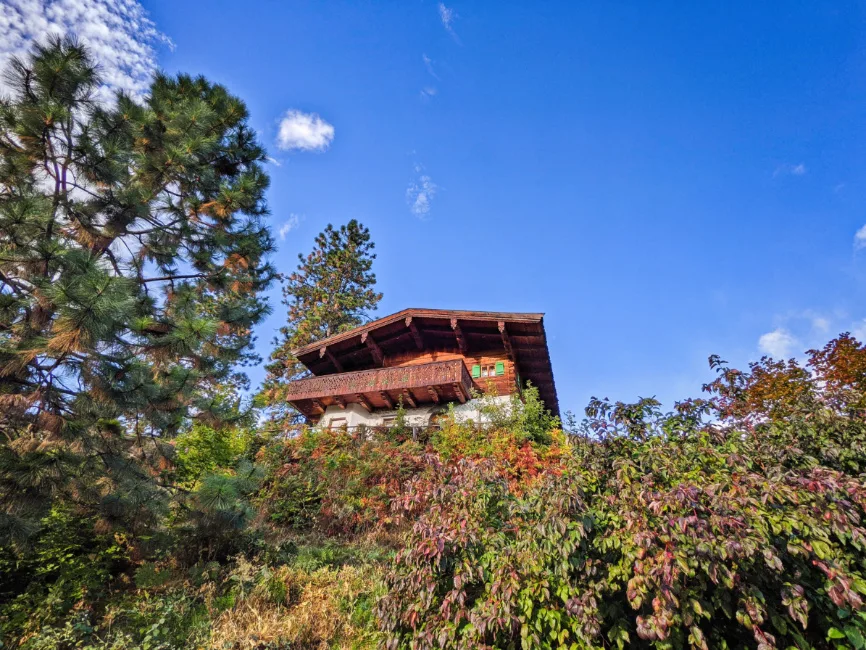 If a cottage doesn't fit the budget or isn't available, the Linderhof Inn, Obertal Inn, or Hotel Pension Anna can give you the feel and aesthetic of Bavarian accommodations you'll love. Alpen Dorf Pension is directly in downtown and overlooks front street. So many choices!
Tip: if you're planning an adults only trip, the Post Hotel is gorgeous, Bavarian themed and overlooks the Wenatchee River and up to the steep slopes of the Cascade Mountains. A great option if you're traveling without kids.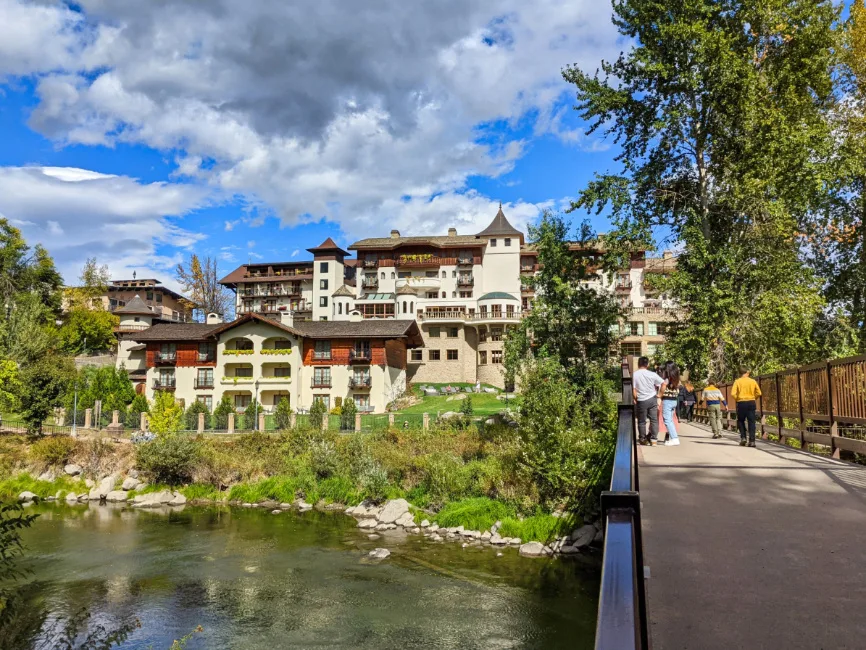 Find a charming Leavenworth stay (hotels and rentals) here:
Eat Spatzle and Winekraut in a Cozy German Restaurant
Bavarian food is delicious! It's not all bratwurst, but that's a wonderful part of it. There are a few other dishes that are really great and nearly any palette will enjoy, but my straight up favorite is Spatzle with Ementhaller cheese and Weinkraut.
Spatzle is a sort of thick German pasta and it's best served topped with a bit of cheese. Weinkraut is a delicious type of sauerkraut. Put the two together and you'll have a tasty dish!
Another favorite German dish to look for is rothkul. A kraut type of dish, this is a red cabbage based recipe and can be used in place of weinkraut or sauerkraut. It's sweeter and a great way to introduce kids to krauts. Get it with spatzle, schnitzel and mushroom gravy for the most tasty German meal in town.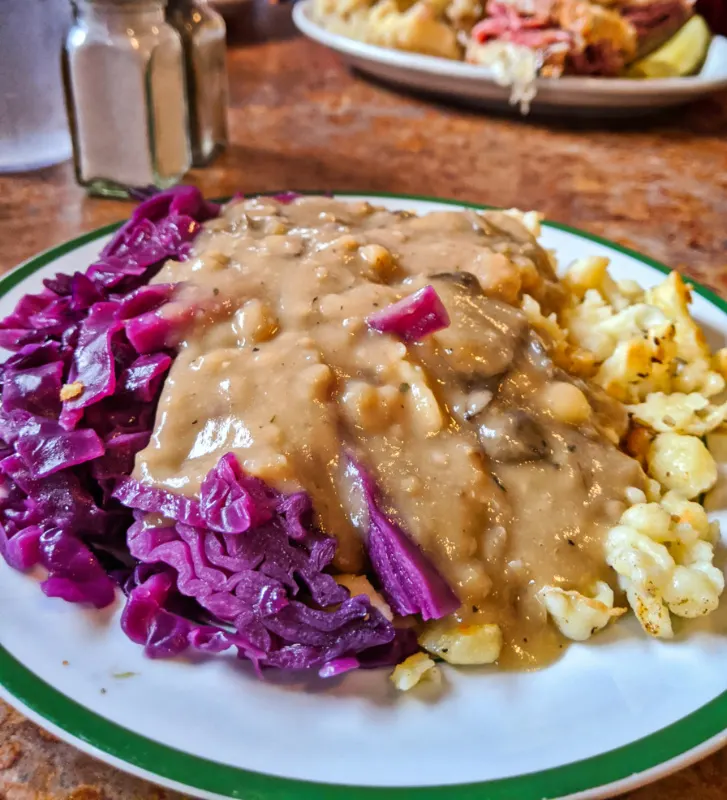 Try All the Bratwursts and Oktoberfest Eats
German food really is my jam! And I never met a bratwurst I didn't like. Whether you prefer a traditional bratwurst or a currywurst, you'll find them all. Wursts are available in many restaurants, but for the best Bavarian Leavenworth bratwurst experience, visit either Muchen Haus or the Sausage Garten for locally made and delicious brats.
The Sausage Garten has a great selection of mustards and lots of covered picnic tables to enjoy your meal at. Munchen Haus also has a ton of outdoor seating, as well as an upper deck and a beer counter. You can't go wrong with either bratwurst destination. During Oktoberfest in Leavenworth, look for even more bratwurst options, including rotating sausages and roving carts.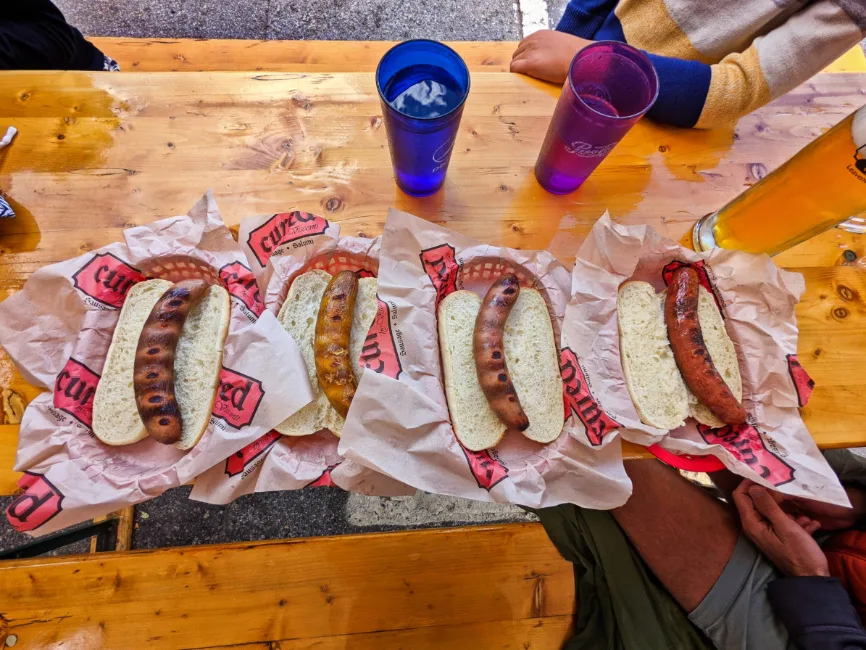 Hunt for Bavarian Murals Downtown Leavenworth
We love murals wherever we are and Leavenworth has some wonderful ones. Keeping with the Bavarian theme, you'll find murals, large and small all around town. Wander off of Front Street to find all kinds of fun street art and Bavarian elements. Local art in shops and on building facades makes Leavenworth a wonderful place to explore and appreciate the vibrant town. Our whole family loves it!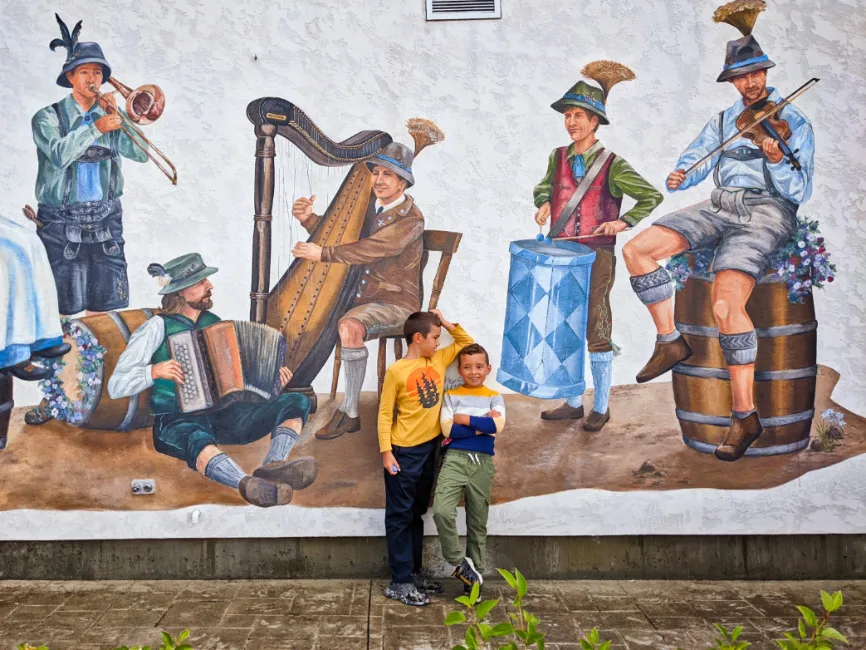 Enjoy German-Style Beers
There is more to German beer than Hefeweizen. Oktoberfest in Leavenworth brings out the best of the pilsners, bocks and doppelbocks. They are all Bavarian beers and you'll find them all through Leavenworth, during the festivals AND year-round. Between locally brewed and imported German beers, you'll no doubt find one that you enjoy.
Visiting Leavenworth in summer? Enjoy a cold pilsner on a patio. Visiting in winter, get a doppelbock and hang out by a fire table at Icicle Brewing. Not everyone likes beer or drinks alcohol, but wherever you land in Leavenworth, there are lots of options for every visitor's taste.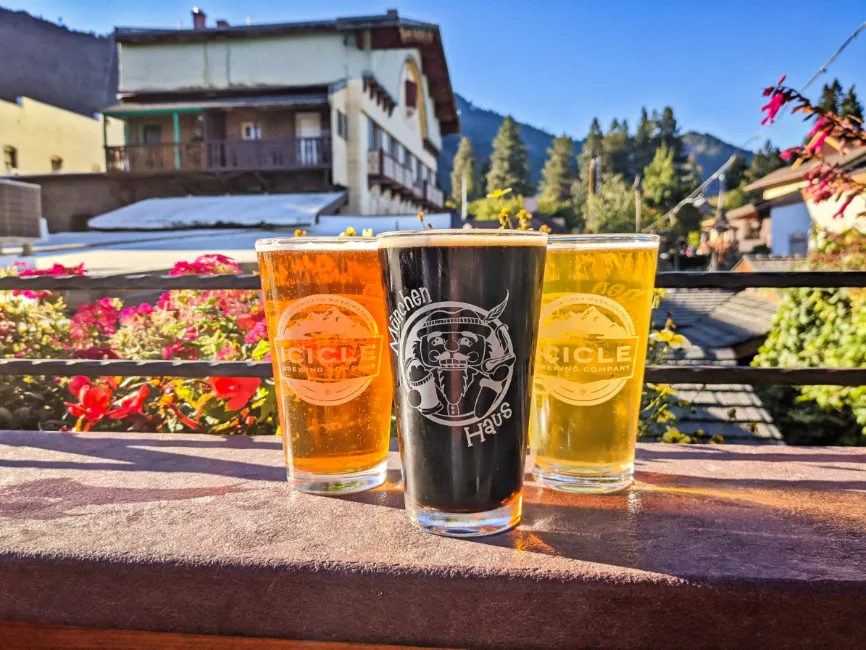 Visit the Leavenworth Reindeer Farm
Yes, reindeer are native to more places than just the North Pole. The Leavenworth Reindeer Farm is a fun place, in summer or winter, to get up close with caribou. True, traditional Bavarian Santa, Der Weihnachtsmann, doesn't have reindeer, but modern tales and depictions include the reindeer and sleigh, so there you have it!
In November and December, Santa visits the Leavenworth Reindeer Farm to check on his crew and their relatives. Plan your visit to include time at the Farm and you'll leave filled with the holiday spirit (even in July!).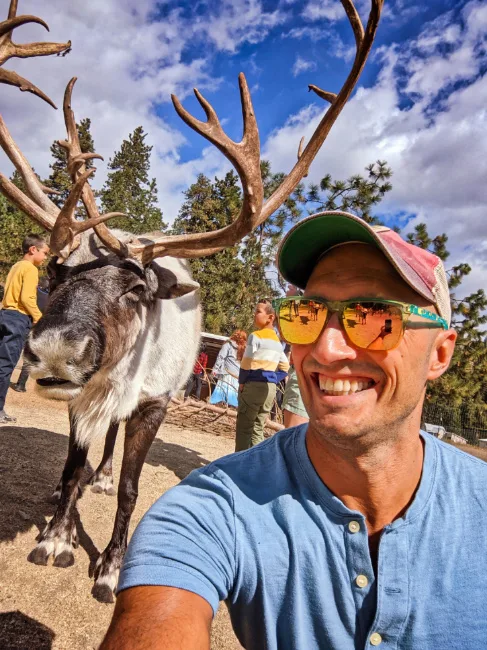 Find Local Wines of the Bavarian Varietals
Gewürztraminer, Müller-Thurgau, Riesling and more white varietals are famous favorites when it comes to Bavarian wines. The lesser known and more difficult to find Bavarian red, Spätburgunder, is one to keep your eyes out for, and is difficult to find even in a Bavarian type town like Leavenworth. But Leavenworth is the gateway to Washington Wine Country, where many German varietals are grown.
Stop into Icicle Ridge or Plain Cellars to try their German varietals. Whether you want to do a wine tasting or just enjoy a glass on the patio (or indoors) you'll find lots of wonderful local wines, grown around Leavenworth and the Lake Chelan area.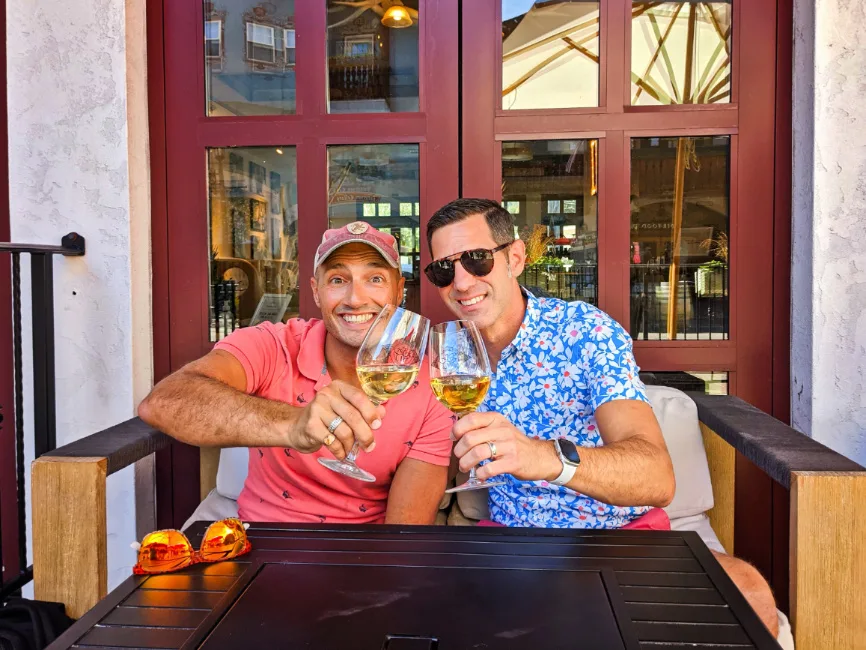 Go for a Sleigh Ride
You know, I'm not sure if a Leavenworth sleigh ride is specifically a Bavarian thing to do, but it's fun and is a great way to enjoy the alpine winter landscape. Going along the Icicle River at the foot of the towering steep slopes of the Cascades, sleigh rides are available as long at there is enough snow. The snow sometimes starts in October and can last into March.
If you're planning a sleigh ride, be sure to book it in advance and dress warmly. Even though you might not be dashing through the snow at break-neck speeds, it can get chilly!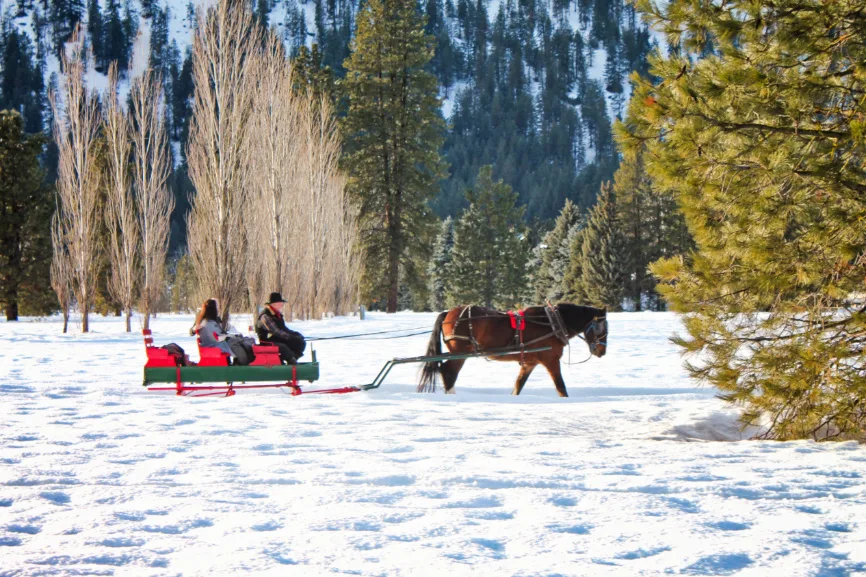 Eat Gingerbread and Pastries
I feel like food is one of the best ways to enjoy a culture or a destination, and Leavenworth has such a great balance of Bavarian food and just good Pacific Northwest cooking, that you have to enjoy as much of it as possible. You'll find several bakeries in Leavenworth, and within those you'll find some delicious German and European style pastries, including gingerbread.
One of our favorite spots in just outside of the downtown area, the Bavarian Bakery. They serve up some of the most delicious baked goods, including pretzels and strudel. Then there is the Danish Bakery (next to the Nutcracker Museum), the Gingerbread Factory, and Strudel Platz (in the Obertal Inn). There are more shops too, but these four serve up some of our favorite baked goods.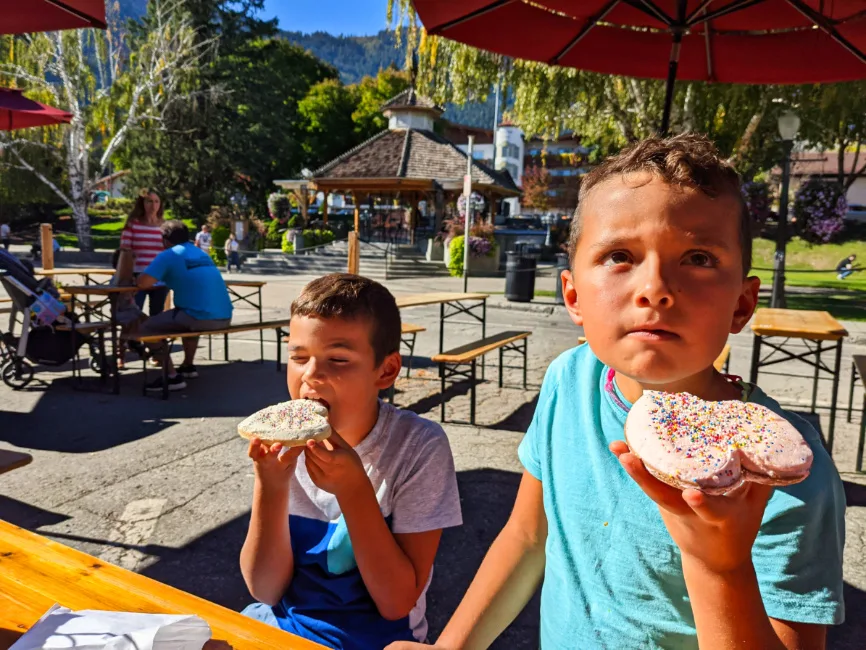 Relax on a Flower Covered Carriage Ride Through Leavenworth
Summer or winter, rolling through downtown Leavenworth on a Bavarian, flower-covered carriage is always a nice afternoon activity. Operated by the Leavenworth Reindeer Farm, the tour is a relaxing meander through town. Enjoy the soft polka music in the background or chat it up with your driver. There are plenty of great stories to hear about the town, and no doubt your horseman will have some recommendations for favorite spots to eat or more Bavarian things to do in Leavenworth.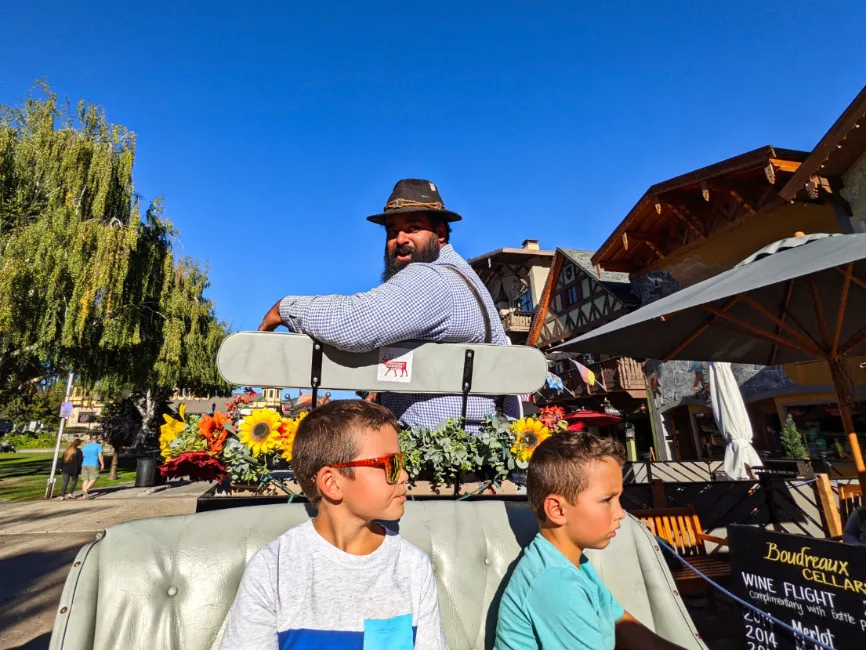 Stroll Past the Bavarian Storefronts
I can't say enough about how much we enjoy the general atmosphere just walking through downtown Leavenworth. The town has done a wonderful job at bringing Bavaria to the Pacific Northwest. In summer, the balconies of the Bavarian buildings are draped with flowers. During Oktoberfest the blue and white flags take over. In winter, the icicles form and the Christmas light glimmer. It's magical.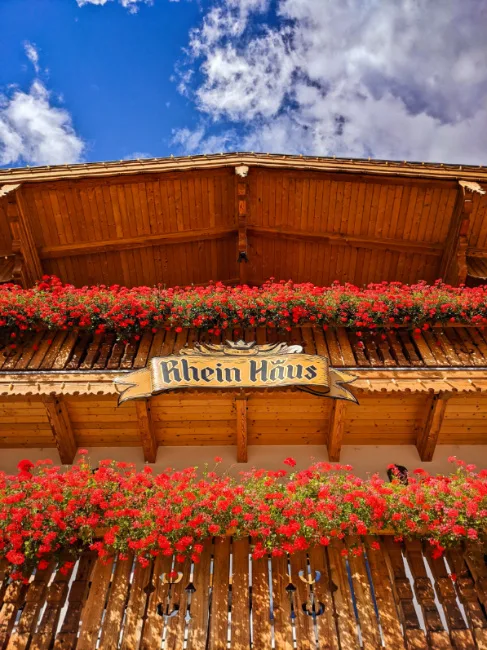 When is the best time to visit Bavarian Leavenworth?
Any time of year is wonderful in Leavenworth, especially because it's so prone to sunshine, but when it comes to the actual DAYS to visit, it gets very busy on the weekends. Understandable, the weekend see a huge influx of visitors from Seattle and Spokane. For both the best lodging deals and the shorts wait times for dining, visit Sunday through Thursday.
You'll enjoy any stretch of time that you choose, but remember that events like Oktoberfest (held in Wenatchee AND in Leavenworth) or Winter Karneval / Icefest in January bring in more people than normal, so plan accordingly… or accordionly! Bwah ha ha.
Tip for Oktoberfest: events for the celebration mostly happen on the weekends starting at the end of September and going through October. Oktoberfest in Leavenworth has two main venues: Festhalle Beer Garden und Kinderplatz (family friendly until 9:00 pm) or Front Street Park Beer Garden (21+).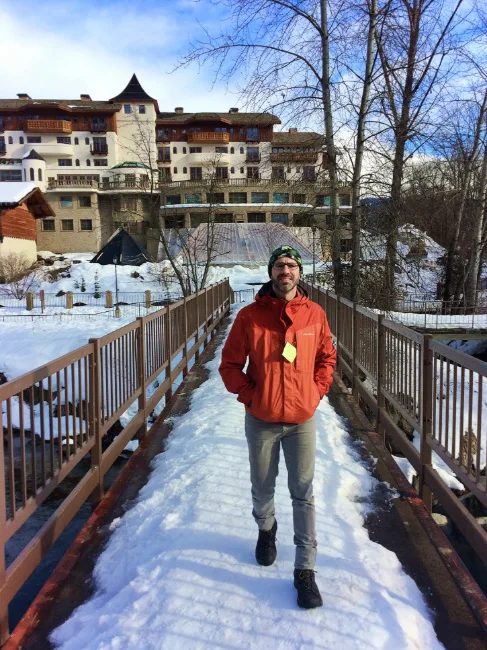 Please let us know if you have any questions about Bavarian things to do in Leavenworth, if you need any additional recommendations, or anything else about exploring the Pacific Northwest. Feel free to leave a comment or send us a note!