When we first went to Mexico years ago, we landed and breezed through customs and out the door to head to our hotel in Cabo San Lucas. That night we heard about a free breakfast with an open bar and were totally excited. The next morning we spent 2+ hours in a timeshare presentation. So this article is all about how to avoid a timeshare presentation in Mexico.
Yes, this is actually something I'm going to teach you about right now. When you land in Cabo, in Cancun, Puerto Vallarta, anywhere, there are timeshare sales people everywhere. You might not even realize it, but you're going to come in contact with somebody in your first hour in Mexico trying to sell you a timeshare. You may be thinking that it won't be a problem or won't happen to you, but think again.
Note:  we own and love our timeshare. We bought it in 2006 and still use it happily every year. Check out our article on timeshare ownership here.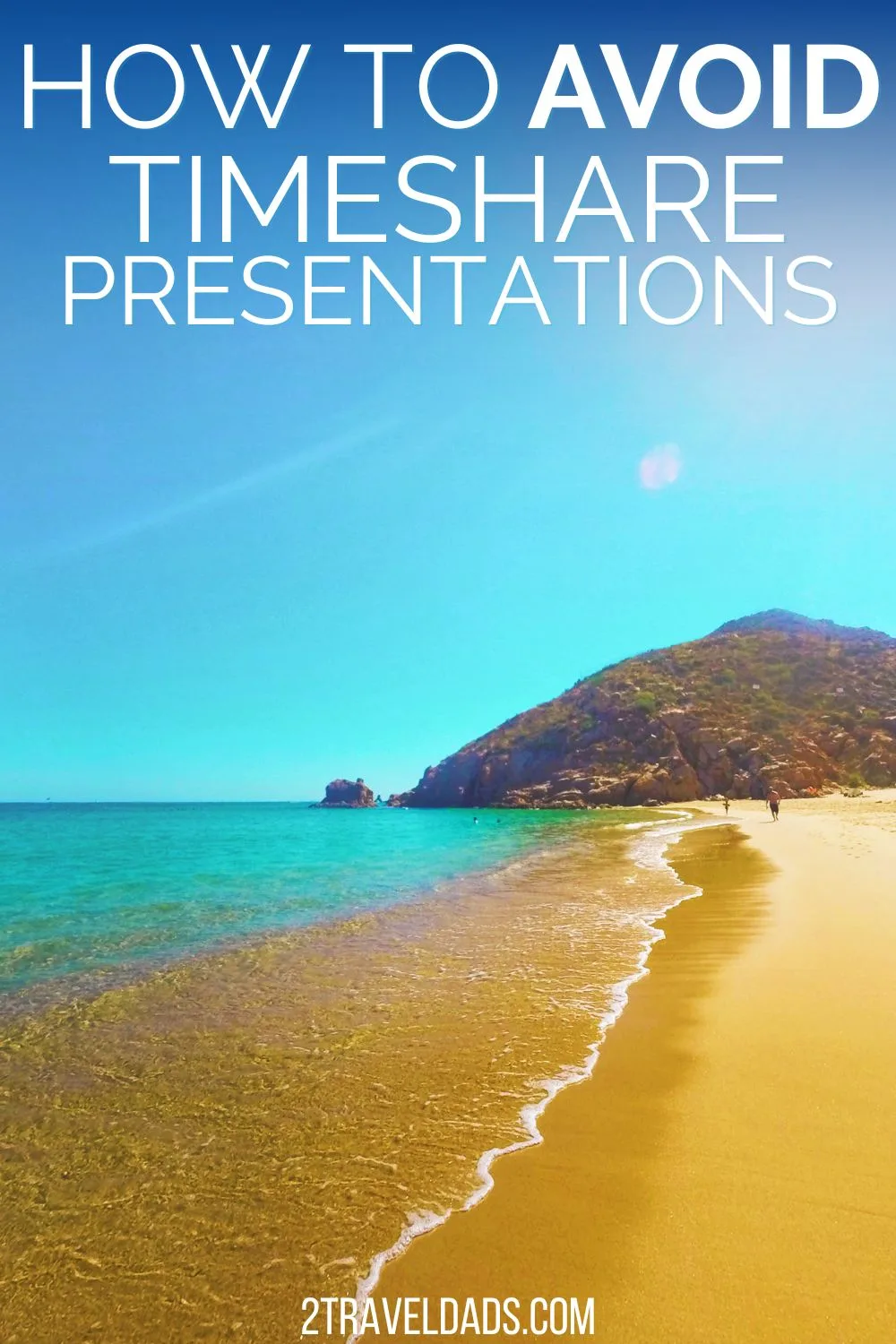 What is a timeshare presentation
I can't assume that everyone knows what a timeshare is, let alone a timeshare presentation. Fractional ownership of a property has been around for decades. It's where a hotel or resort sells either specific units of inventory or blocks a set number of room nights for those who've bought into their property. A timeshare is owning a slice of dedicated space somewhere that you can use over time and within limits.
A timeshare presentation is the process of learning about a specific fractional ownership scenario and being sold into it. We feel it's important to know how to avoid timeshare presentations because this process can be anywhere from an hour to even three or four hours of your vacation.
Know that you don't want to stay at a timeshare centric hotel? Shop around!
If you're going to say yes to a timeshare pitch…
Even the strongest of wills may succumb to a timeshare pitch when it's put before them. If you're going to say yes to attending/participating, here are the things to make sure of during your very first initial conversation:
Do NOT pay cash for more than the actual cost of planned transportation to your hotel

Do NOT agree to participate if you're pressed for time

Do NOT say yes to visiting a remote location that will eat up your time just to get there

DO negotiate that in exchange for your time you're being compensated with fun (more on that below)

DO get a very clear understanding of the time commitment and what YOU get for attending

DO push the person signing you up to do things quickly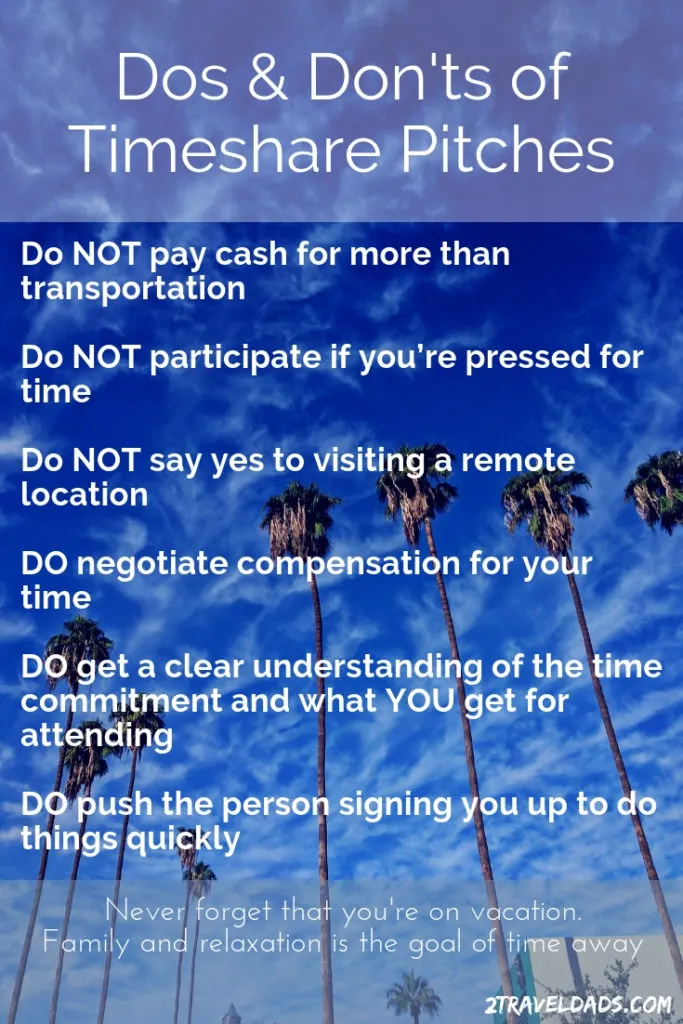 What to expect of a timeshare presentation
You'll start your timeshare presentation by meeting a charismatic individual, most likely tan and wearing some top of the line resortwear. You'll just "enjoy breakfast and hear about the property." Yes, there may be some free drinks, but that's not a guarantee and it's definitely not a reason to make your family sit through a sales pitch.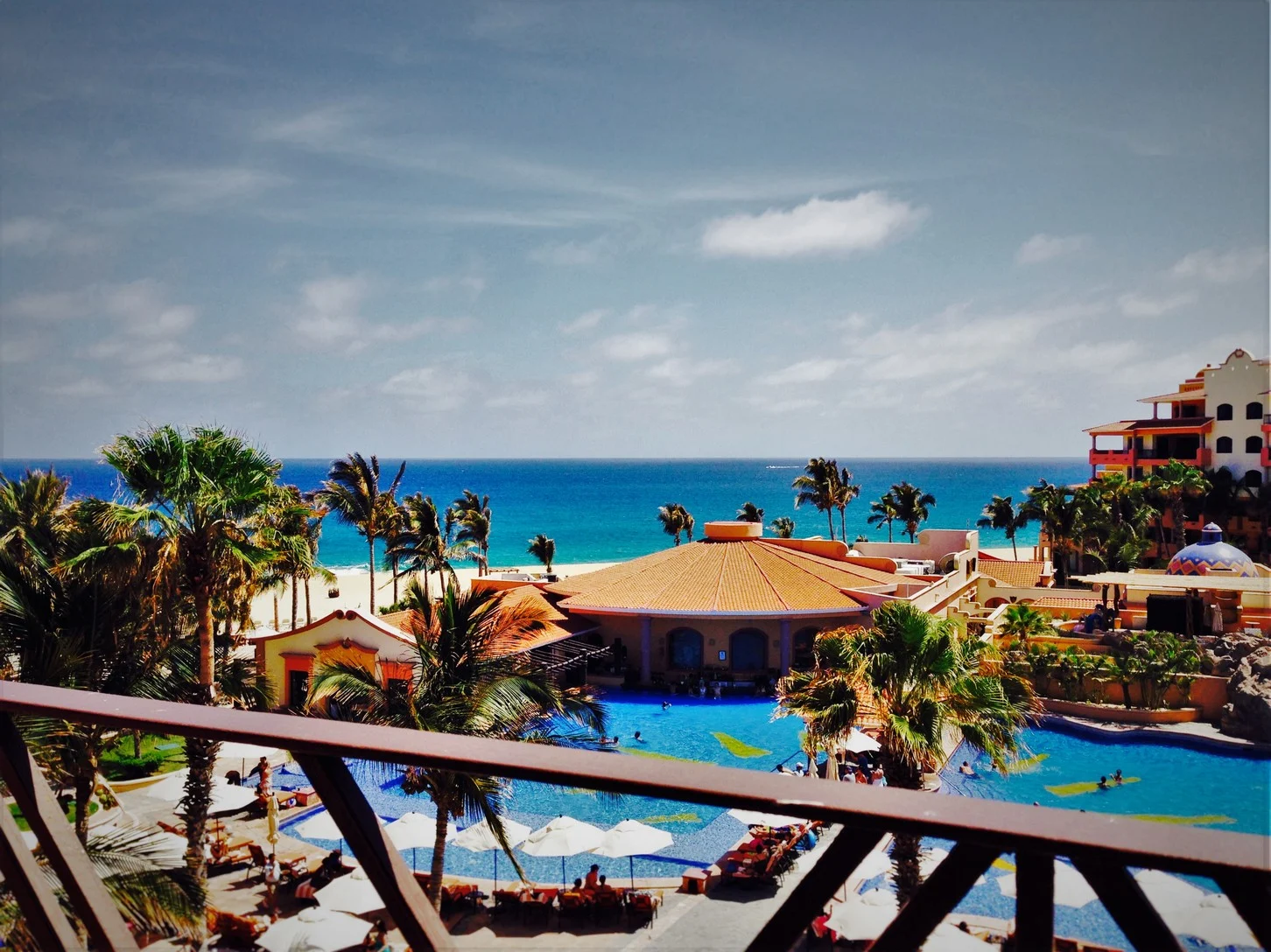 After breakfast, you'll stroll around the property… or worse, you'll get into a luxury van to take you off-property to someplace on the other side of town. Once actually touring you'll be shown a variety of suites that you don't need or have any interest in "but you can bring your family and friends back to each year…" And then you say no because it's too much space or whatever, then they show you a smaller option still with all the amenities, and you still say no.
When you think you're done and ready to get your goodies for being a good participant the closer comes out to give you a quick survey about the property and presentation. This closer also has some other questions about costs and if that's what turned you off… because they just had some inventory open up for one third the cost of what you were just told.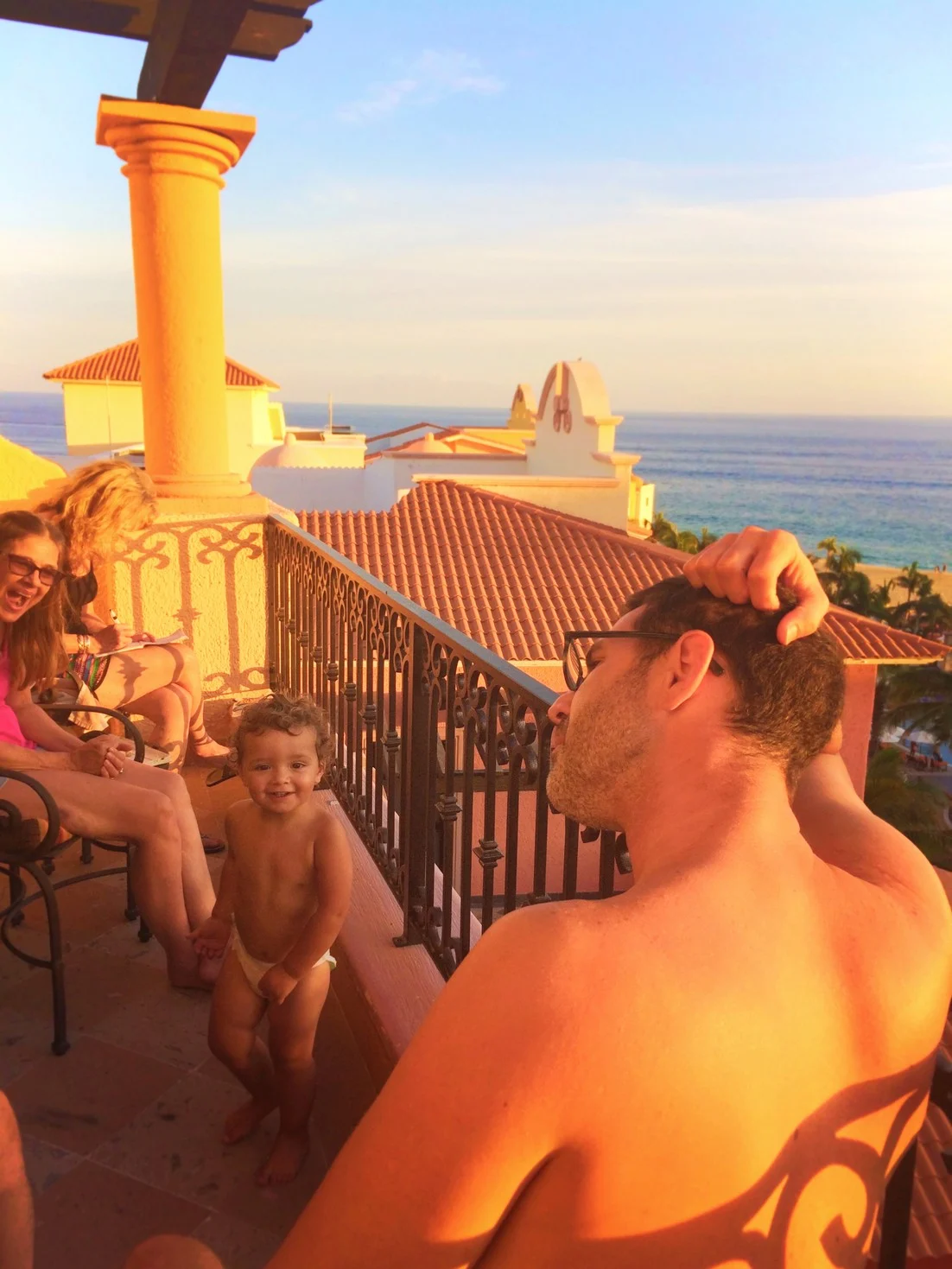 You say no, you're still not interested, but they ask what you could afford if you wanted to buy. You say no, but they have one last unit or time-slot available that's now one tenth the cost of the initial presentation…
Tip:  there are ways to experience a timeshare style vacation without buying. A test drive is always a good idea.
That's what you should expect from a timeshare presentation. We've done them at several properties, including where we actually do own a timeshare, and it's always the same process and approach. "No thank you, I don't want to buy a private beachfront hacienda that will actually cost me $12K per year plus extras."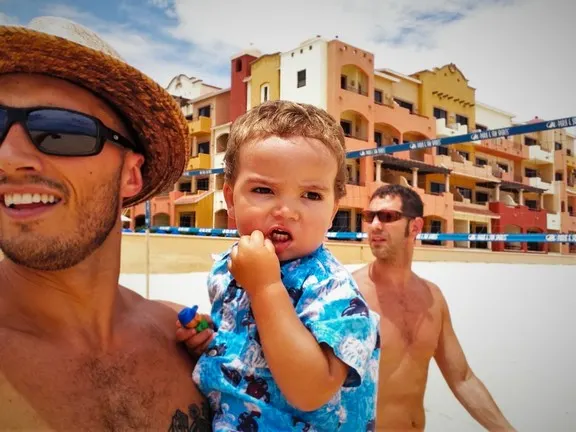 How to Avoid a Timeshare Presentation
As I said, even the strongest will may succumb to a timeshare presentation. They come to you with different names: free breakfast, owner's tour, vacation club, resort tour… What may seem like a harmless half hour is more than meets the eye, and the salespeople are everywhere.
So, how to you actually avoid the timeshare wave that will inevitably wash over you? Stay focused and stick to what you've already planned.
Before leaving on your trip, we recommend booking your transportation to your resort/hotel. Having this conquered you've already made the whole experience much easier if you can hold your ground.

When you exit customs, just walk straight through to the exit or car rental desk. Nobody knows you or your needs. Just move on.

At your hotel, you DO NOT have to attend any special events or meals. This is YOUR vacation, not theirs. Do not accept any reservation for anything you don't want to do.

If a random stranger in a collared shirt greets you somewhere and asks where you're staying, reply with "At a great place. Have a nice day!" and politely move on.
Will power. That's the key to avoiding getting roped into a timeshare presentation.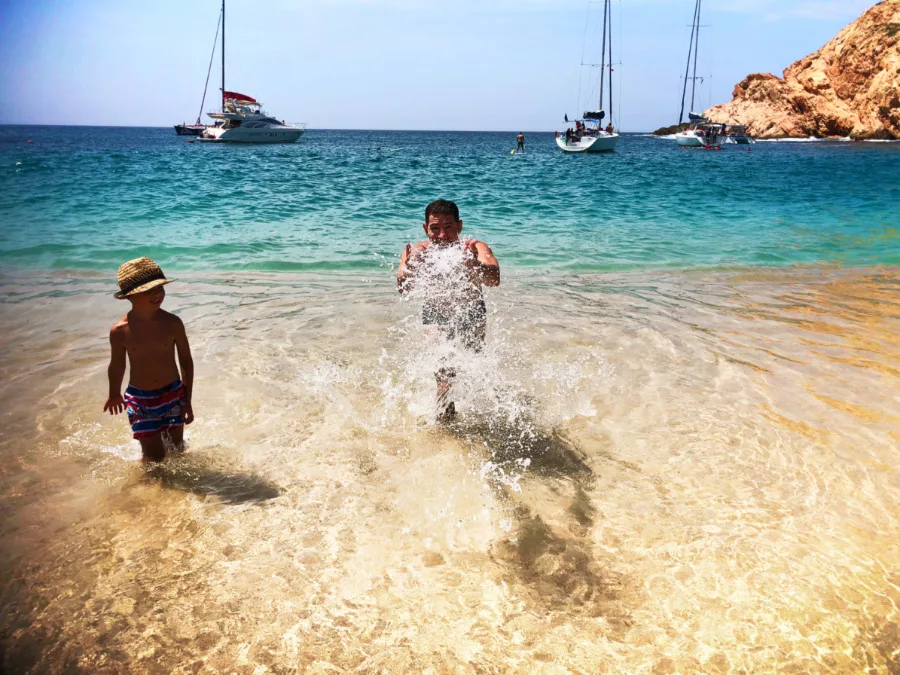 Where to avoid timeshare salespeople
I mentioned that there is a swamp of timeshare salespeople at the airport, and it's true. Once you're clear of the initial wave of polo-shirt-wearing friends, you'll be at a rental car counter, in the airport or off-site. WARNING: there are timeshare reps here too. As you're choosing your rental car, somebody may offer an upgrade for you or to cover X number of days of your rental if you can attend a resort tour. And there are more people still before you even get into your hotel room. While it may not be this blatant on Oahu or at a Florida resort, Cancun and Cabo San Lucas are both very intense with timeshare pushing.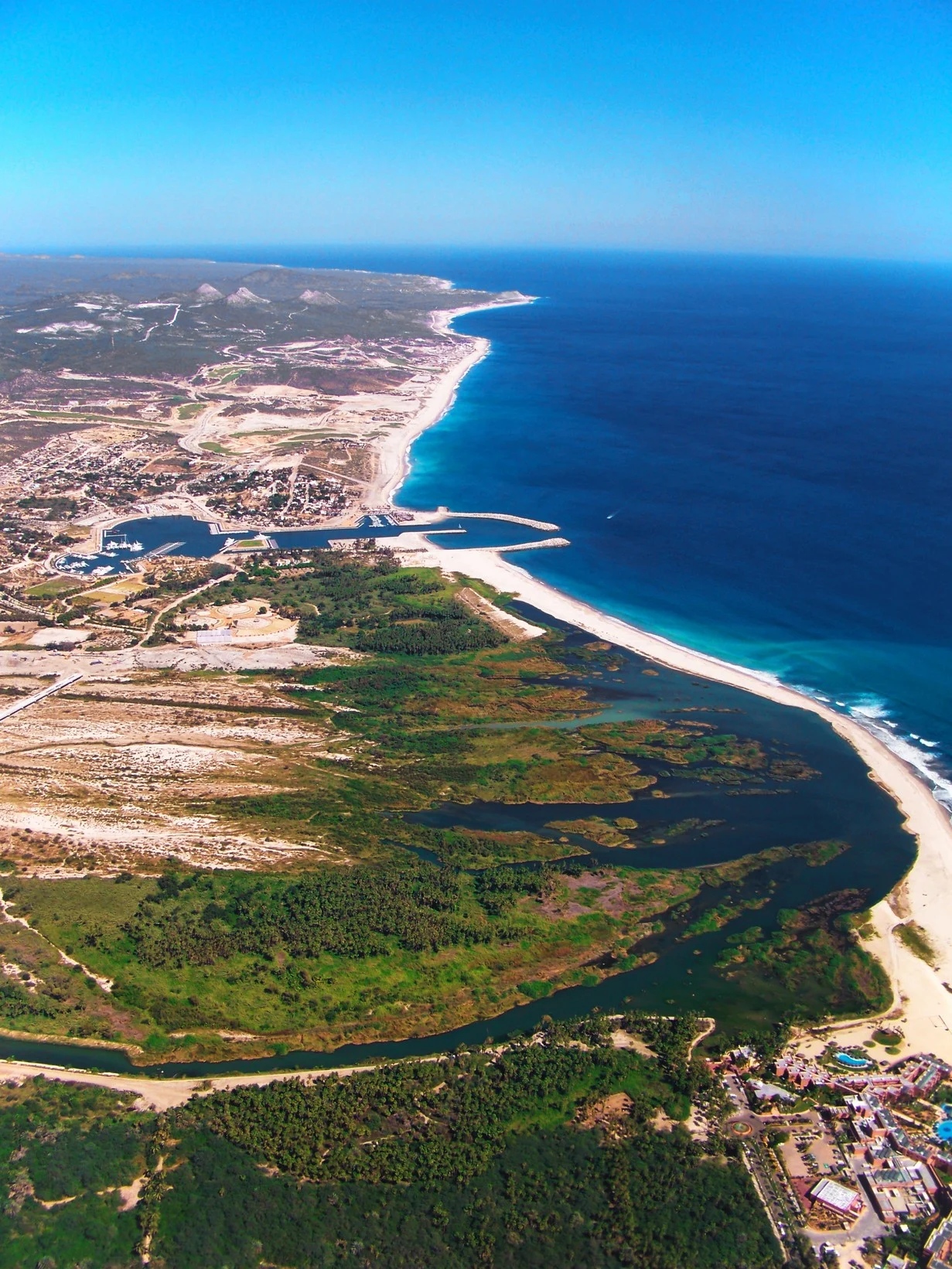 Places to be aware of timeshare salespeople include (from landing to departure):
Airport, post-security

Rental car counter, in airport and off-site

Grocery store entrance, they may offer to direct you within the store

Your own hotel lobby, including the nice ladies with welcome drinks

By your own resort pool

On the beach or in a beachfront bar

At the mall or air conditioned public space

Waiting just outside of your hotel's entrance gate
Seriously, you can avoid timeshare sales people every ten minutes if you're in the main areas of nearly any resort town in Mexico. Just be aware and ready to keep your vacation your own.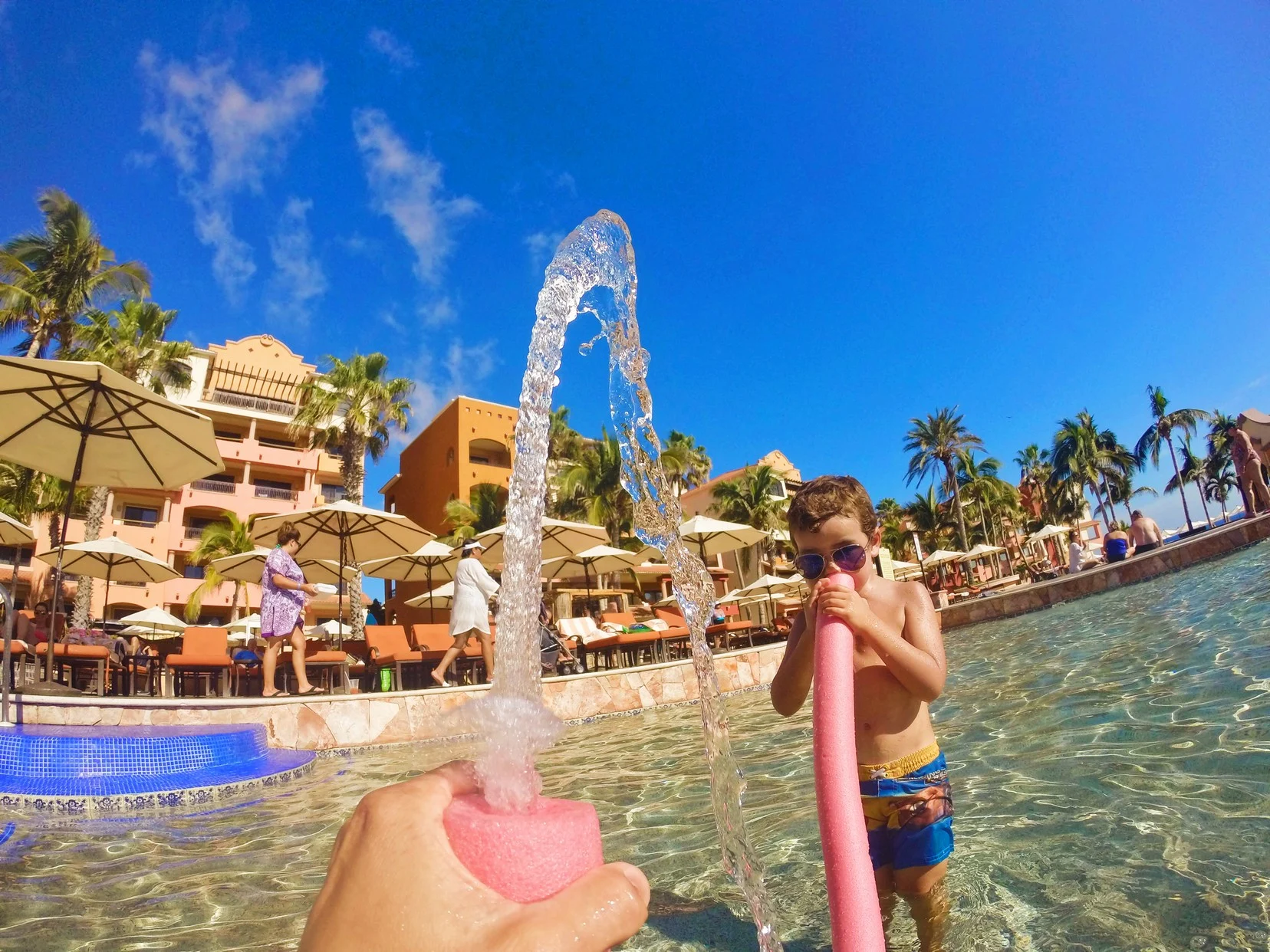 Wading through airport timeshare swamps
As you go through customs and exit, you'll see people with clipboards and behind desks. They'll ask if you have transportation arranged already and then offer to help you. You'll say where you're going and then they'll ask if you want a shuttle or private transportation.
Tip:  prearrange your transportation and somebody will actually helpfully get you to them, even if it means you bypass the timeshare sales pitch. People do still want to be helpful.
If you haven't booked your transportation, allow somebody to assist you, but be strong about whether or not you mind adding a timeshare presentation to your vacation. If you don't want to do it, just politely decline and reiterate that you just need transportation. They'll connect you with taxi or private shuttle and you'll be on your way.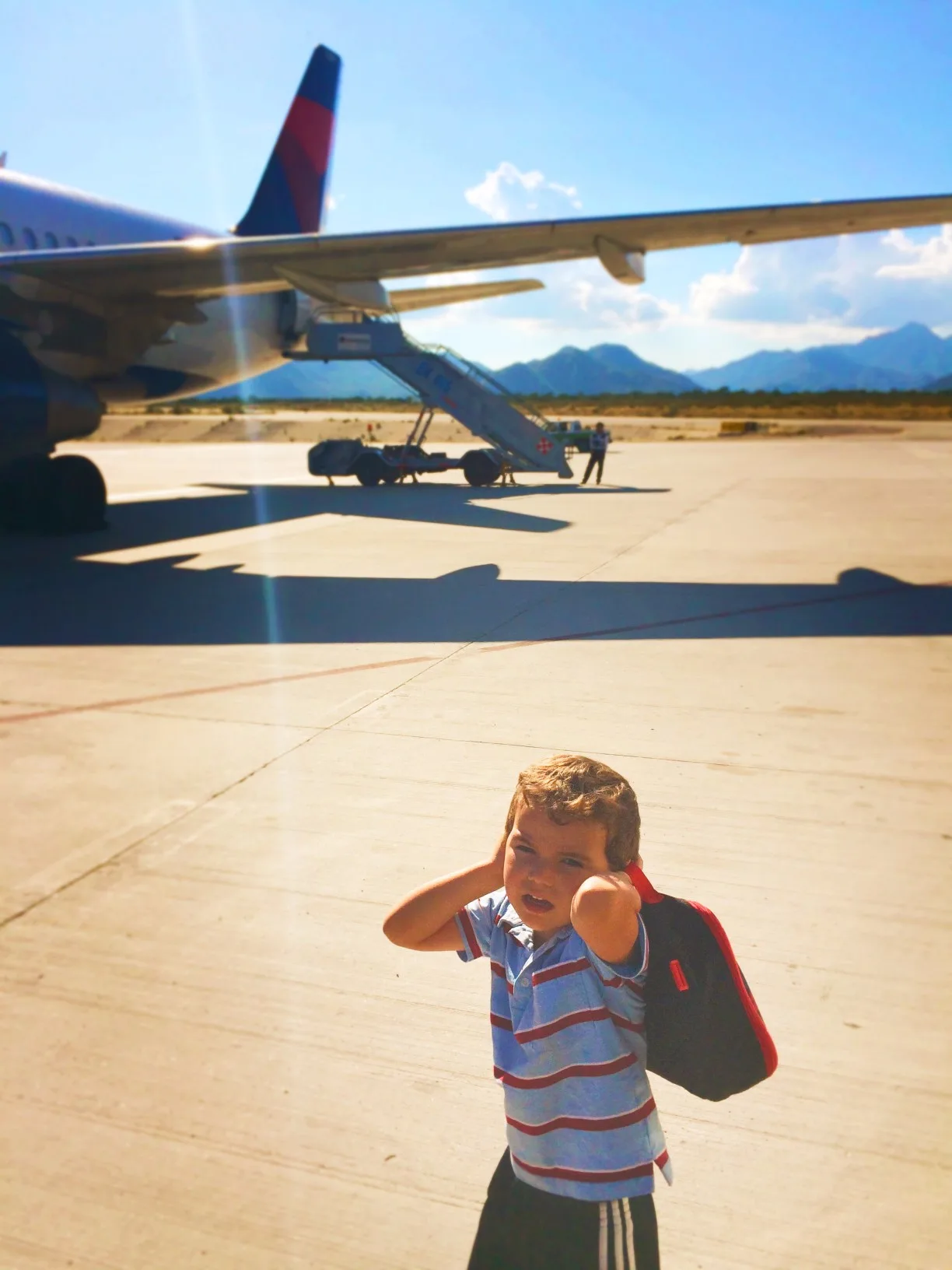 Tips to quickly negotiate timeshare sales pitches
If you do choose to engage in a conversation around attending a timeshare sales pitch, don't let that delay the start of your vacation. When you talk to somebody at the airport about this, they'll try to get you to do a presentation at your first possible chance, most likely meeting a representative just outside of your resort. If you're setting one up at your resort, they'll be more flexible for scheduling.
Choose a time that's actually good for you and clarify if JUST ONE adult can go or if the whole family needs to be there.
Once you've established that you'll be doing something with them, you need to be sure that your time is compensated. Usually a first-round timeshare pitch will include offering something like a bottle of tequila and maybe a discounted sunset cruise. No. You are giving your time, not at a discount. What is changing your plans and having an awkward meeting on your vacation worth?
Here's what we typically negotiate for if we actually say yes to a timeshare presentation:
Reimbursement for cost of transportation to resort

A GOOD excursion for our family of four (comped, not at a discount) – we recommend Ecotours in Cabo or Playa del Carmen

Dining credit to be able to enjoy the hosting resort
Something we've also been able to take advantage of with timeshare presentations in the past has been kids club features. Many resorts have some form of protected child area, either to entertain kids while parents do the resort tour or for kids to enjoy later while parents are relaxing at the resort. It's not available everywhere, but it's worth checking if you're going to the trouble.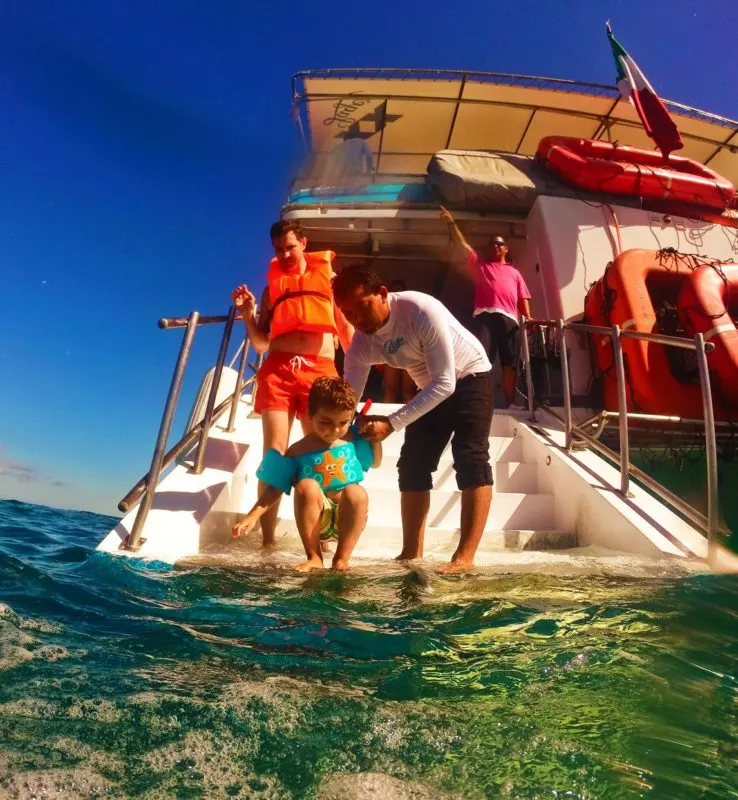 The second round of timeshare pitch: at your resort
I know, you just went through this at the airport or rental agency, why are you having to deal with this again? When you arrive at your resort in Mexico, chances are that it is a part of a larger network or brand with either other properties you might stay at in the future or the property you're at specifically has its own fractional ownership. If that's the case, the resort will tactfully (or sometimes not) feel out if you've already been approached by another timeshare company.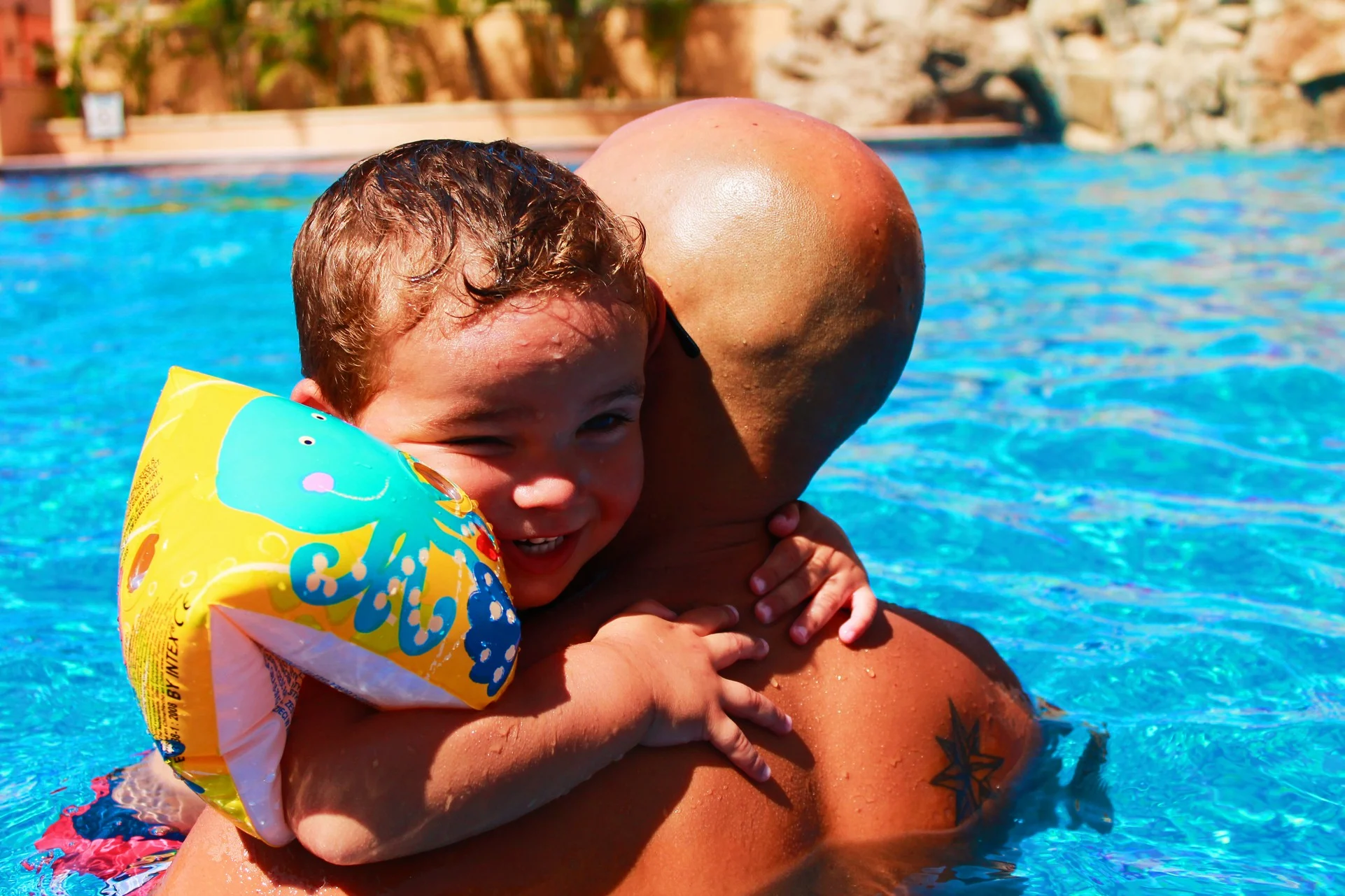 Should this happen or should you discover that the property does do presentations, you have a receipt or collateral plan for a rival company that you can use as leverage to have a more simple experience. You're already at a resort; you're now ON vacation. If you can make your life and travel experience better by trading in your timeshare presentation voucher for an equal one at your own hotel, you should do it. They most likely have the same options for tours, dining credit and bottles of tequila, so you should be able to convert your presentation to your property.
Note: in Los Cabos you may have been offered a presentation in San Jose, the Corridor, Cabo itself or far to the north. Stick close to your home base if possible.
If you have to broach the situation yourself and directly ask to do a presentation at your own Mexican resort, I'd be very surprised, but if you do but polite about it. I recommend stating your case:  "We said that we'd do a timeshare presentation with X but really like it here. Can we just convert this to do one here?" They'll probably say yes, but if they don't go do the other one if you want to. Remember that NOBODY is making you do it, but there are perks if you do.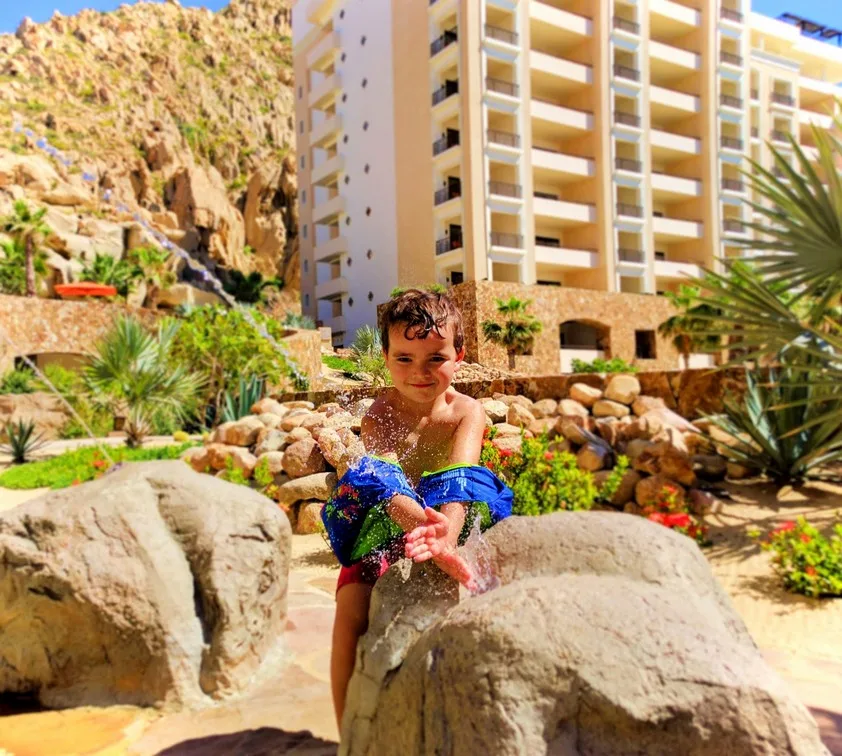 Surviving a timeshare presentation
It's time to actually attend your timeshare presentation. Whenever we attend a timeshare presentation we go into it with zero intent of purchasing anything, but always with an open mind to hear what's available and new in the world of timeshares. We actually love the timeshares that we own and take full advantage of them.
Tip: for the actual breakfast/lunch and tour, we always bring our kids with us for two reasons – 1) they always love it and express that, so we can continually say aloud to the timeshare salesperson that we're not buying it and 2) antsy kids are an easy out when you need to end the presentation. If you want the kids to go to the childcare, that's up to you, but they're good to have around.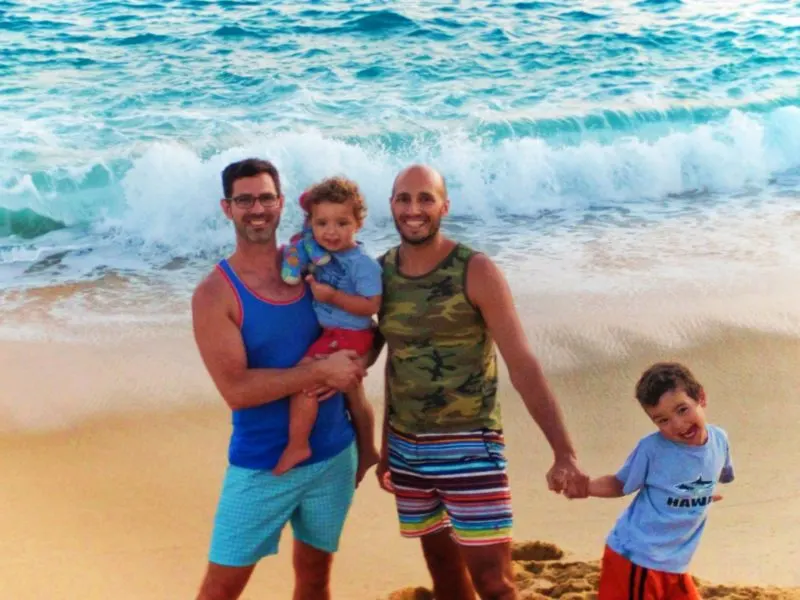 As you proceed in the presentation, you'll hear all about the benefits of ownership, for both the enjoyment/luxury factor and the long term availability. Timeshare salespeople leverage people's need for vacation and assume that you don't get to travel enough, so investing in a timeshare guarantees the potential of future vacations. They'll also talk to you about previous trips you've done in hopes of getting conversation about exchanging or trading your timeshare purchase. Ultimately, the goal is to show you all of the ways that a timeshare is good for you.
Note:  most timeshare presentations are said to be 90 minutes. If yours is looking like it'll go be longer, HOLD THEM TO THE EXPECTATION. Ask to speak to the manager if you try to wrap it and it's not happening.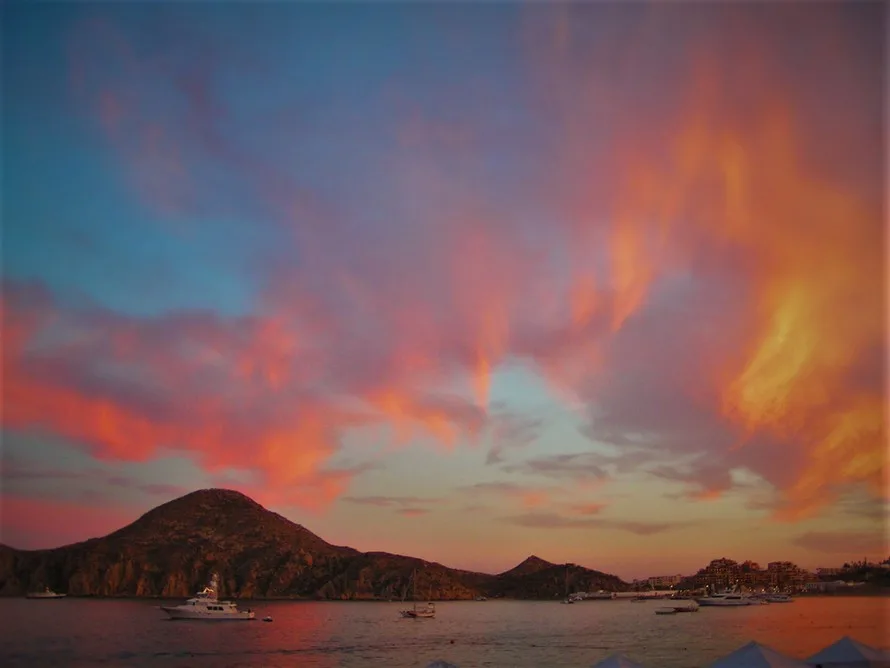 The sales pitch is strong and really tantalizing, but if it's not for you, you need to feel empowered to say no thank you and walk away. If you want to continue on and see if it's within your budget, go for it.
Heads up: as you finish, there will probably be one more push to get you to buy (I mentioned this before). If you give it a listen, you may actually hear a deal or arrangement that's doable and you'll find great value it, but still, WALK AWAY if it's not right for you.
Before you leave your presentation, be sure that you do collect your compensation for your time. It's easy to just be done, particularly if the experience was frustrating or if they've wasted a ton of your time, but be sure to get your goods.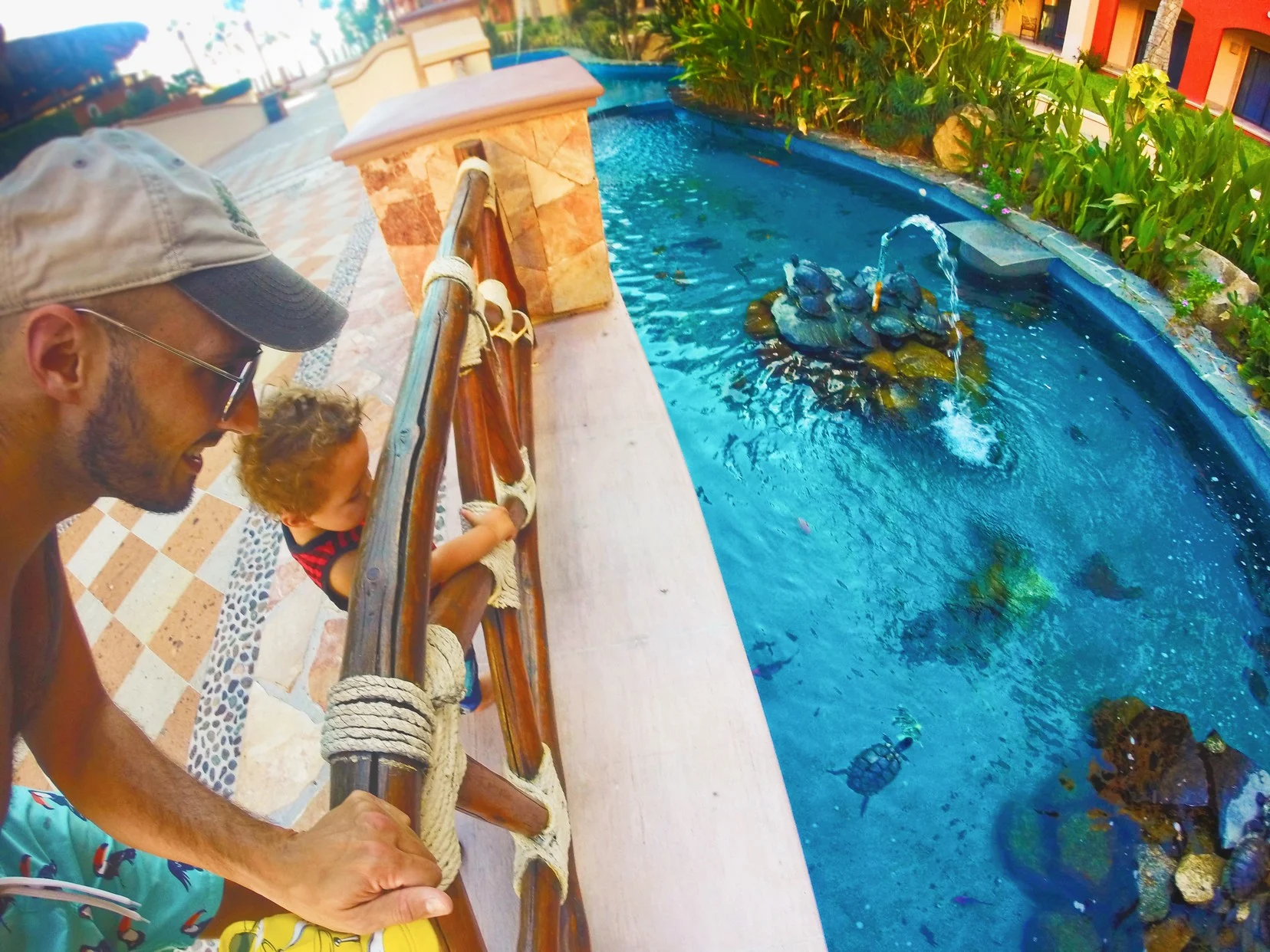 I hope this has been helpful. We really want to be sure that nobody gets sucked into a timeshare disaster, but also that if there is a good deal that is right for you and your family, that you're able to take advantage of it.  Please let us know what questions you have, or if you want to share your story of timeshare success (or failure). Sharing experiences is how everybody has better travel down the road!
Want to pin this post or share it with somebody who's considering a timeshare? Go for it!