We love sharing our hometown of St Augustine, Florida with visitors. We've chosen our favorite things to do downtown St Augustine, as well as our top restaurant picks to make an easy, fun guide to plan a visit to the Ancient City.
In this podcast episode we're chatting about why we love Saint Augustine, Florida. It's the oldest city in the USA and it full of interesting, fun things to do, as well as some really wonderful restaurants that truly characterize Florida. We've been looking forward to our St Augustine podcast for a while!
Be sure to check out our full article all about the best things to do in St Augustine!!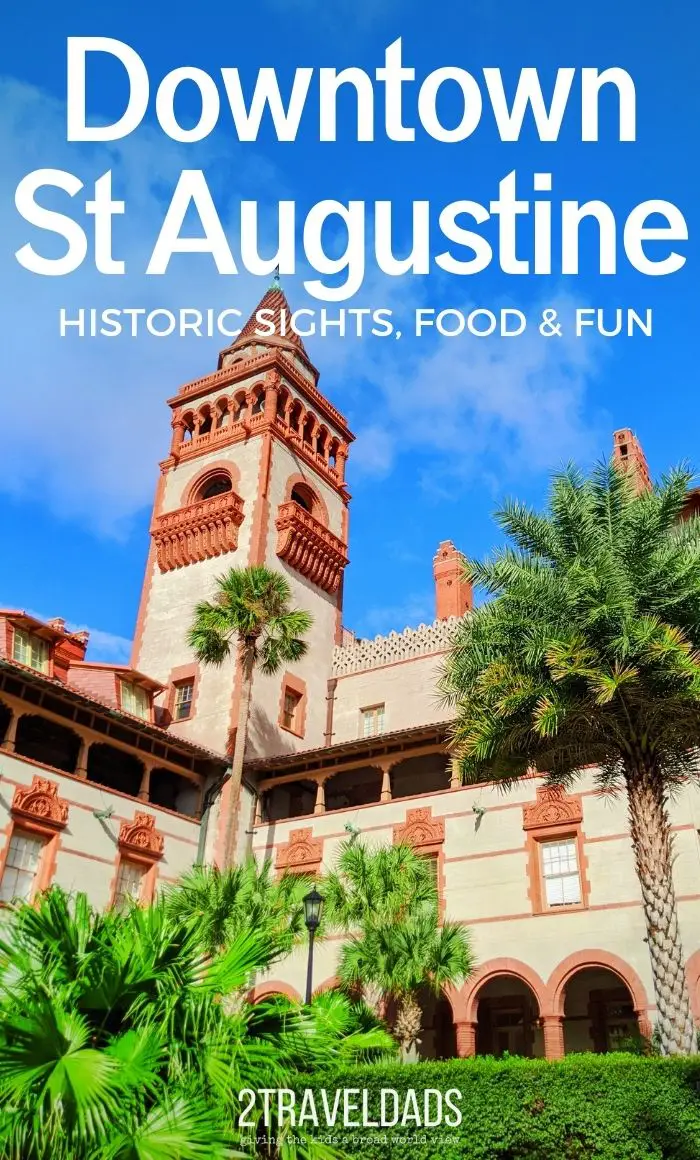 Listen to Our Best of St Augustine Podcast Episode
In this episode: Best of Saint Augustine, FL you'll find tons of great things to do and historic sites. Downtown St Augustine is easy to navigate on foot, and if you need a motivator to keep you moving through the historic streets, be sure to download or print out our Downtown St Augustine Scavenger Hunt!
1:00 – reasons we love Saint Augustine
2:00 – Castillo de San Marcos National Monument – incredible old Spanish fort DOWNTOWN w/ cannons and bastions – full blog post here
5:00 – Pirate and Treasure Museum – history and movie memorabilia
6:15 – Colonial Quarter and St George Street – awesome living history in St Augustine, cool walking tours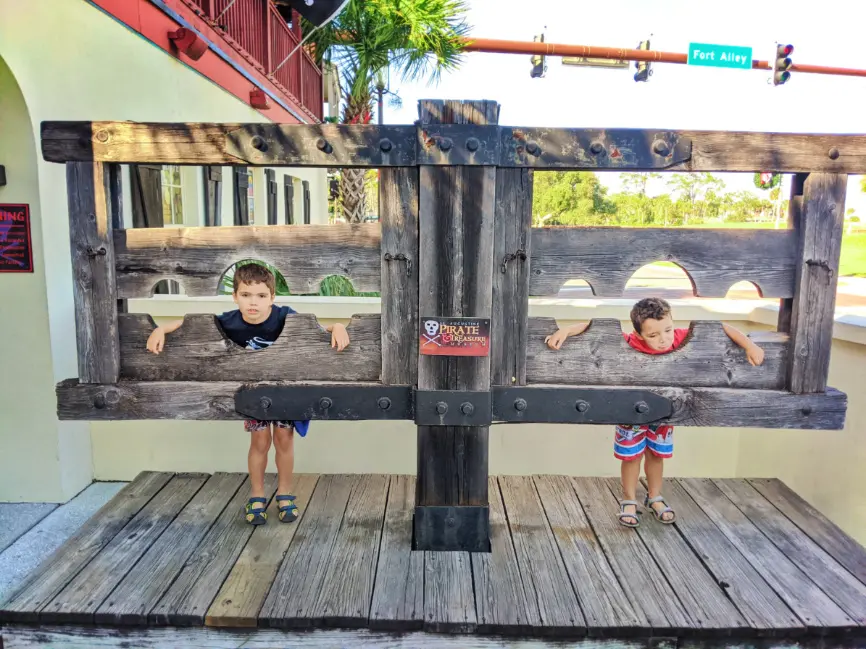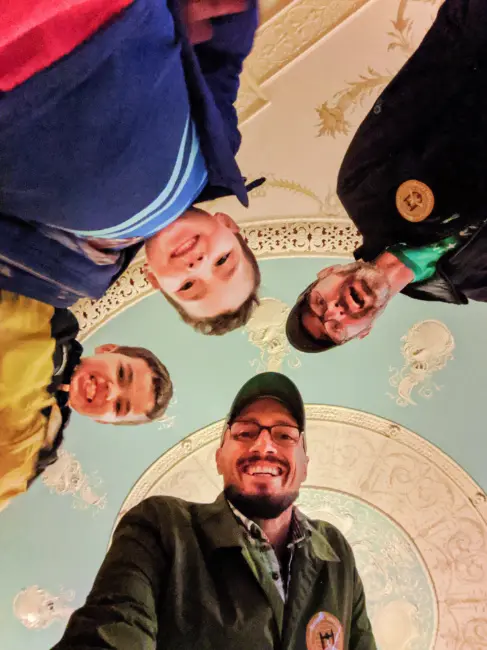 14:00 – Old Jail with kids – creepy and cool, not good with small/sensitive kids
14:45 – the original Fountain of Youth – we drank the water… did we get older?
15:30 – trolley tours for exploring historic Saint Augustine sites – book Old Town Trolley Tours or Red Train Tours here!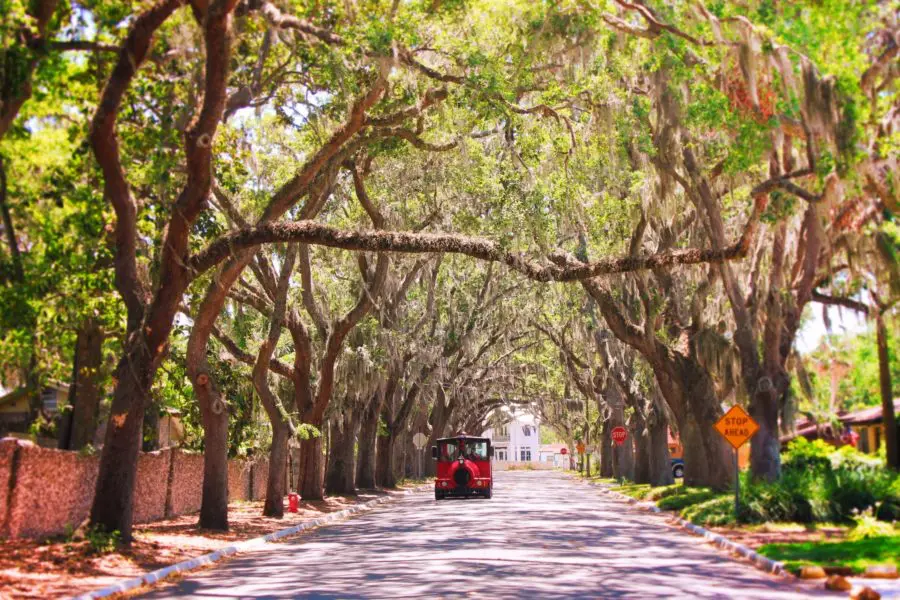 16:30 – Restaurant recommendations in downtown Saint Augustine – Check out our complete article about the Best Restaurants in Saint Augustine

Taberna del Caballo – great Spanish/Cuban food – good value
Spanish Bakery – empenadas and datil pepper sauce

19:45 – Minorcan Cuisine – coming from Majorca and Menorca – Chris LOVES the chowders
21:00 – the Columbia Restaurant – top pick in old town St Augustine
25:00 – Chatsworth Pub – perfect spot to hang out off the marina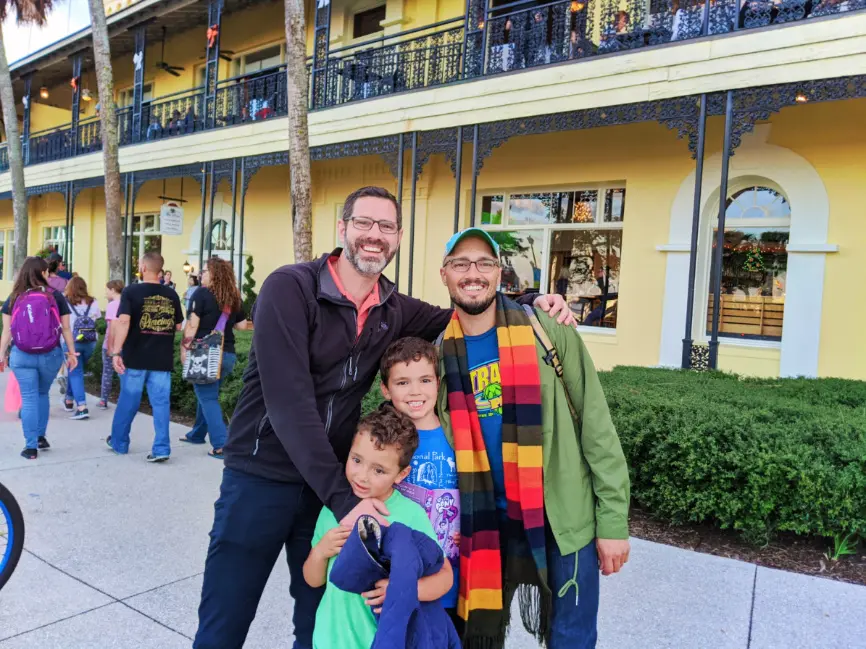 Can you tell that we are never bored and always tired at the end of the day when we visit St Augustine? It's incredible. For more recommendations, be sure you look at our articles about our favorite restaurants in St Augustine as well as our top picks for unique accommodations and hotels in St Augustine.
What do you want to hear about from us on our podcast? Please leave us a comment below or send us a note with your questions and what you'd like to hear. We are excited to share!
If you'd like to visit our specific podcast host page, feel free! There are lots of options to subscribe to the 2TravelDads Podcast.