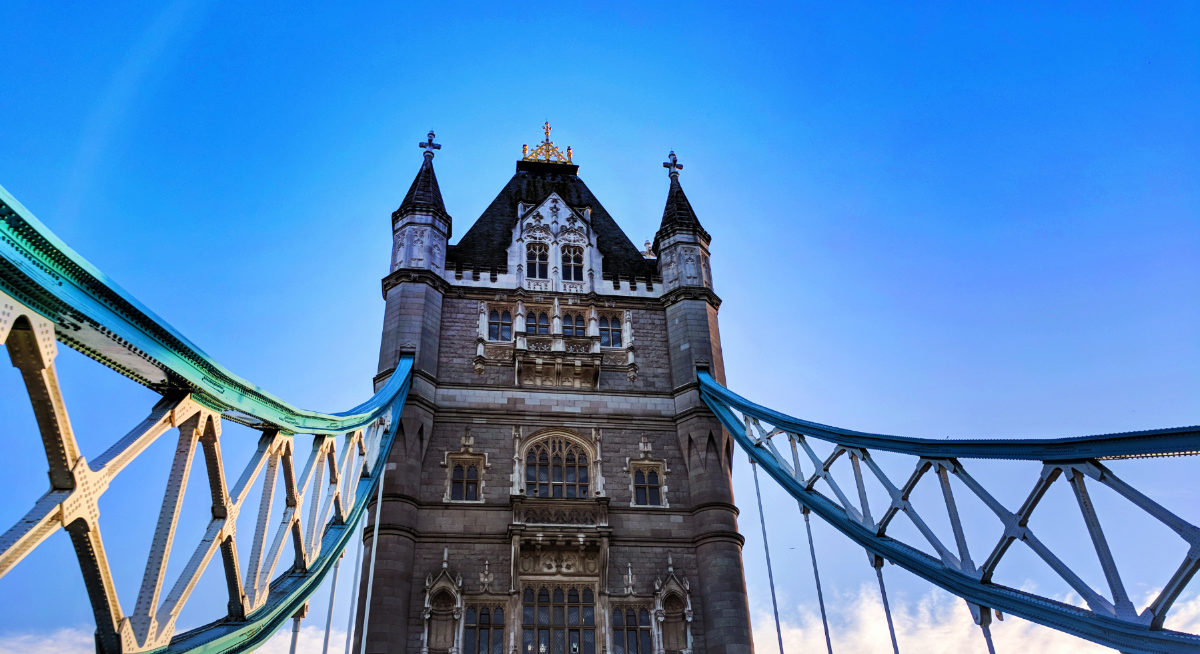 Travel Journal of London, baby! A work trip like Joey Tribiani…
You guys, I have a work trip to London. "London, Baby!" Yes, in addition to the work stuff I've got going on, including researching some stuff for an upcoming family trip, I'm doing London Joey Tribiani style. London solo travel is going to be all about fun, history, famous sights and visiting with a bunch of my London friends.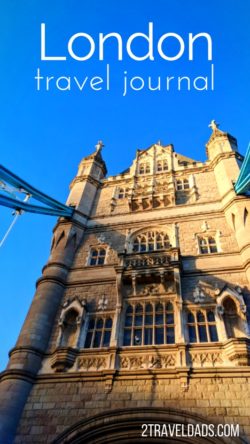 Follow along in this travel journal for the most up-to-date discoveries as I explore London, the weird food I'll find (just English food is weird sometimes), the iconic sights that make London so recognizable… and maybe even a lunch date with JK Rowling (if she accepts my invitation).
The basic London plan
Here are the MANY ideas I have for the upcoming days. I'm not sure which all will be happening, but I'll keep the journal updated. Have you visiting London and have ideas or recommendations? Leave a comment or send me a message to direct me to the best, most unforgettable London solo travel experiences!
I'll be exploring neighborhoods and parks based on the set activities that require planning or reservations. These are the overall thoughts and themes for this trip:
Prime British history sites – ideally the Tower of

London

, Tower Bridge, Parliament…
Must-visit London museums – National Gallery, the British Museum, WB Studio Tour, Natural History Museum, British Library…

*looking to view the original Declaration of Independence sent to England in 1776. I cannot confirm where it's housed but am working on access to it!

Iconic London sights kids will know – this includes St Paul's, King's Cross station, the royal guards and mews at Buckingham Palace, river cruise on the Thames, a tea experience…
London on Stage – Broadway style, a visit to the Globe, music at Royal Albert…
Just beyond London – Hampton Court, Canterbury, Dover, Brighton…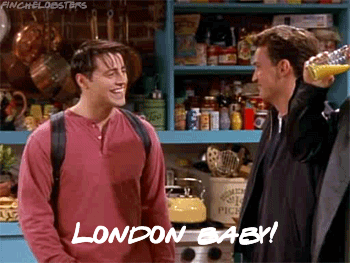 This is going to be an adventure! Follow along on Instagram and Facebook and be sure to tell me what you want to see or want me to check out. Cheerio!
London Travel Journal
Flying out of Seattle I was on Norwegian air. They're new to SeaTac and pretty great. Norwegian Air is considered a budget airline, but I was on a Boeing 787 Dreamliner and it was delightful. The service was great and my ticket did come with baggage and meal service so I was good to go.
Tip: Norwegian doesn't have a ton of flights out of Seattle yet, but if you check their site you'll see some crazy awesome deals to Europe. Next trip across the pond I'll be checking out Norwegian Air again for sure.
We got into London Gatwick more than 30 minutes early, so customs was pretty fast. The agent totally grilled me though about my plans and questioned if I'd booked a ticket home yet. He chatted me up for about four minutes and then started asking about home… and then finally gave me my stamp and let me go. I think customs agents enjoy stressing people out sometimes.
Since I'm staying in the Shorditch area of London, my friend sent me several options for the easiest way to get there from Gatwick. I opted to take the Thameslink to Blackfriars and then walk the rest of the way. It was only about 40 minutes walk and it was a beautiful morning, so why not!
Getting my bearings in London
The best way to get comfortable in a new city and to start off on the right foot is to go for a walk. So what if I still had my huge backpack, London waits for no man! Soon after picking a walking route I came to one the most iconic buildings of my childhood: St Paul's Cathedral. Why is this place special for me? Um, hello. This is where the lonely old bird woman fed the birds in Mary Poppins. I will say that it's not exactly as I'd hoped to find it. It wasn't sooty and pigeon laden, which I guess is good, but it was still beautiful.
Once I'd snapped enough pictures and did the obligatory red phone booth selfie, I made my way to the Shorditch neighborhood. I wound through all kinds of cool side streets and narrow alleys. I went through the Bengali neighborhood and the the fabric district. It was wonderfully cool and totally different from wandering the streets of Paris.
To make it even better, when I got to my friend's flat, her amazing dog, Winston, was excited to see me and required that we go walking as well. London through a dog's eyes is much faster and crazy. He took me to see his favorite park, his favorite lamp posts and then back home. Good times. Thanks for the tour, Winston.
And then I laid down on my bed for five minutes of rest. Actually, it ended up being five hours. But it's all good because that gave me the energy I needed to explore just a bit more on my own.
Planning must-see London sights
On my afternoon walk I headed straight for the River Thames. Most of the iconic buildings and movie scenes you'll recognize in London take place along the Thames. This also gave me the chance to get a physical understand of everything's location and sort my plans accordingly. This afternoon welcomed sights of the Tower of London, Tower Bridge, London Bridge, the Shard, countless churches, loads of pubs (will be visiting every single one), and lots of street food options. I'm pretty sure that the next few days are going to be incredible.
Night on the town: Thirsty Thursdays
Thirsty Thursdays is a thing. Apparently everybody grabs beverages on Thursday evenings after work and they all chill. We popped into several pubs and they were all pretty stacked. We did manage to find a few quieter places for our relaxing evening. The Ten Bells across from Spitalfields Market was great with lots of indoor space and actual COLD BEER. Yes, the UK likes their beer tepid… and um, no.
We rounded out our evening of exploring Shorditch with admiring lots of cool street art, spying in on a Jack the Ripper tour (next visit…), and then having wine and truffle fries at All Star Lanes (not like the one in Bremerton, WA at all). It was a great first day and night in London.
Learning the Tube – London Underground
I didn't use the London Underground at all on my first day because I really wanted to get a feel for the city and start to understand how it's laid out. Mission: quasi accomplished. I mean, London is a maze just like Paris or Venice, but it is much easier to figure out once you know a few landmarks. So then the tube…
Firstly, I found that using an Oyster Card (like Seattle's Orca Card) was the easiest and probably most cost effective way to use the Underground. My home base in Shoreditch fell between three different stations, so nearly any line was easy to get to and I used the tube a lot… but not so much that the daily pass would've been the right cost choice for me.
Here are the top tips for success tube travel on the London Underground:
Always stay to the right on the escalators unless you're in a hurry and actually moving yourself

Double check the NAME and ENDING DESTINATION of the train you're supposed to catch to ensure you're traveling the correct way

Be cool with people pressed up against you and pushing past you. It's crowded.

Take note of the directional signs within the tube stations for the easiest access to sites above ground.
Soho Square and the Chinatown area
I've got a friend who works in the Soho Square neighborhood, so it seemed like a good idea to go say hey before playing tourist got too crazy. Really cool place, and it just happens to be the gayborhood. In addition to there being what looked like some fun night spots (didn't get to go out in Soho at all), there were loads of street food stalls and farm stands. The Street Food Union happens in Soho and you can find nearly anything you want for lunch.
My favorite street food from the stalls: the Yorkshire Pudding Burrito. It's a Yorkshire pudding (bready type thing) loaded up with meat, potatoes, spinach and sauce, and then tightly wrapped in paper and grilled through the paper. OMG. Clearly, not the healthiest lunch option but it was delicious.
The Chinatown area of London was really cool. Nearly as large as Chinatown in San Francisco, London's is very different. Think proper British shops for herbs and meats and such… but Chinese. Also, there was no shortage of restaurant or food option in Chinatown.
Trafalgar Square and Whitehall
Since I'm a walker, I kept walking my way across London. When you travel without kids getting sidetracked and wandering is much easier. From Chinatown and wove my way through the streets until I was in Piccadilly Circus. Said to be the busiest place in all of London, it wasn't what I expected. I was thinking it would be like Times Square in NYC, but it was very mellow without tons of street performers and hustlers. Actually, it was kind of a cool place to watch London go by.
From there though, it was onto Trafalgar Square. I didn't necessarily want to hit all of the famous tourist sites at once, but I learned something: they all get grouped together as what you do because they're all right next to each other and it's just so easy and efficient. Trafalgar Square was similar to Piccadilly but nicer. This is where the National Gallery (which I didn't get to visit), Lord Nelson's Column, the Church of St Martin in the Fields… they're all here. Oh yeah!!
I'd heard of the Church of St Martin in the Fields before even researching London because one of my favorite radio programs often plays pieces recorded there. I popped into the church and they just happened to be practicing chamber music for a Bach concert later that night. It was perfect. I got to sit in this beautiful, old church and listen to some of my favorite classical pieces. This is actually what completely sold me on London.
Evensong at St Paul's Cathedral
On the tip of my buddy Backpacking With Brock, I made sure to visit St Paul's Cathedral before 5pm so I could catch the Evensong service. I'm not religious, but I really wanted to have this experience. Because churches know that tourists are there to see them and oogle them, they can charge for entry just a museum would, but visiting for Evensong they cannot charge for, as it's a religious service.
Tip: not only is Evensong a great way to hear some beautiful music in a beautiful place, but being a free way to get to go inside some of the historic churches, and knowing that St Paul's is about 18 pounds per person to actually tour, so this is a really great way for families to visit.
Everyday, St Paul's and others do an Evensong service that is open to the public. It's usually short (less than an hour) and you're welcome to be a part of it, even if you don't want to pray or anything. This is NOT an opportunity to take pictures because photography isn't allowed inside, but you get to take in the whole experience instead.
Dinner and Drinks in Shoreditch
It's nice to have friends in the city you're visiting. Several of us met up in Shoreditch, since that's where we all were staying or live. We had dinner and drinks at Dirty Bones, which was pretty tasty. You can never go wrong with Brussels sprouts being prepared in a new way. Or roasted lamb on you fries.
Moving down the street a bit we happened into the Cocktail Trading Company which was both fascinating and over the top. Each drink is served in a unique way with some of the strangest recipes. Mine was some sort of watermelon tequila something rater that came in a lotus flower martini glass, while another in out group had something from a take-out box, and yet another had a tin can and an airmail envelope with ingredients in it. Very strange but totally fun.
The British Museum
Studying history and art and art history I'd always seen all kinds of artifacts and ancient art that noted being part of the British Museum collection. Well, we went and saw all of it. Wow. Truthfully, the British Museum is a little overwhelming, but it's really cool. Our primary goal was to check out the Egyptian collection, but we ended up getting to learn about Vikings, ancient Chinese art, Greek culture and artifacts and more.
Tip: since the British Museum is free, if you're going to have a few days in London, visit twice for short amounts of time. There's just so much and museum fatigue sets it really quickly.
Kings Cross Station aka Platform 9 ¾
I wish I had an awesome picture of me pushing my luggage through the wall at Kings Cross Station in London, but no. We found Platform 9 ¾, which is where students heading to Hogwarts (Harry Potter) would be able to enter the magical train platform to board the Hogwarts Express… but everybody else in London also found it. The wait to get a picture was crazy so it didn't happen.
Tip: get there as early in morning as you can so you don't have to wait. And don't forget your house scarf and your wand.

Note: there is a Harry Potter store directly adjacent to the platform and a photographer there to take your picture if you'd like to purchase.
London Pubs and Breweries
Of course there were pubs but there was a brewery in the mix too. Here's the lowdown on my thoughts/experiences with them:
Remember that as a standard British beer is served at room temperature. This often highlights the flaws of a beer. Run with that.

The atmosphere of a pub is really friendly and anybody might talk to you, so be ready for it. Anybody in London that just read that statement is probably like "What is he talking about?" Remember, I'm American and just walk around smiling at everyone so people talk to me. Londoners should try that.

Lastly, everything is more expensive in London. You might think that a pint for 5 is a good deal… but remember that 5 is actually pounds, not dollars.
The spots I enjoyed the most were:
Brew by the Numbers – under the Overground train line in the Bermondsey neighborhood
The Lord Raglan – right by St Paul's Cathedral and so very British
The Rose Public House – near the London Bridge tube station (and they had good food too)
Columbia Road Flower Market
What a cool community event. On Columbia Road in East London there is a picturesque London street lined with small shops and cafes, and on Sundays a flower market shows up for the length of the street. Think of an American style farmers market, but it's British and it's all flowers, bot potted and cut. The Columbia Road Flower Market is both beautiful and fun!
Everybody and their mother was there. With kids it would've been difficult to manage because it was so tight, but doing it alone I was able to navigate and explore.
Tip: if you're thinking about doing the Columbia Road flower market, plan on brunch too. Yes, everybody else will be doing brunch at the same time, but it's a perfect pairing. I went to The Birdcage and enjoyed the pub atmosphere for breakfast. And good Benedicts.
British Library
The British Library isn't a tenth as comprehensive at the British Museum, but it does have some cool history to check out. Referred to as "treasures" there's a special room on the second floor of the British Library (what the Brits call the first floor) that is loaded with history. From Leonardo Da Vinci's notes and drawings to the Beatles' lyric scribbles, illuminated manuscripts from Lindisfarne (think bejeweled books) to the Magna Carta.
While you don't need to plan out a whole day for the British Library, an hour+ is a great idea. It's close to Kings Cross / St Pancras anyways, so you might as well visit and see some nifty history.
Evensong at Westminster Abbey
Just like with St Paul's Cathedral, Westminster Abbey also does Evensong! All of the same info applies to Westminster Abbey regarding cost to get it (25 pounds), no photography, and participating or observing a religious service. It's worth it, and since there's an epic organ in Westminster, you get a totally different musical experience.
Note: whichever cathedral you're looking to visit for Evensong, be sure you're clear when you arrive that you are there FOR SERVICE. If you say that you just want to go in, they won't let you, but if you're clear that you're there for church you're good to go.
National Portrait Gallery
Have you ever visited a place and been like "Um, I've seen all of this before…" but it's not deja vu? Yeah, that was me walking into the National Portrait Gallery in London. It's full of the portraits that you've seen in history books or on television when they're talking about historical figures from before photography.
The two best exhibits, IMHO, were the Tudors Gallery and the room where the famous portrait of George III is placed… right by the Gilbert Stuart portrait of George Washington (the one on the $1 bill). I chuckled as I walked through the gallery.
Keep checking back daily for more updates, ideas, tips and fun pictures as I continue to explore!