In this podcast episode we have Danielle Desir, editor and star of The Thought Card blog and podcast, the founder of Women of Color Podcasters, and .author of several books about traveling and finance. Danielle shares in this episode all about budgeting for travel and working towards goals while still living real life. As author of Affording Travel, she successfully has created a personal finance system that makes travel accessible.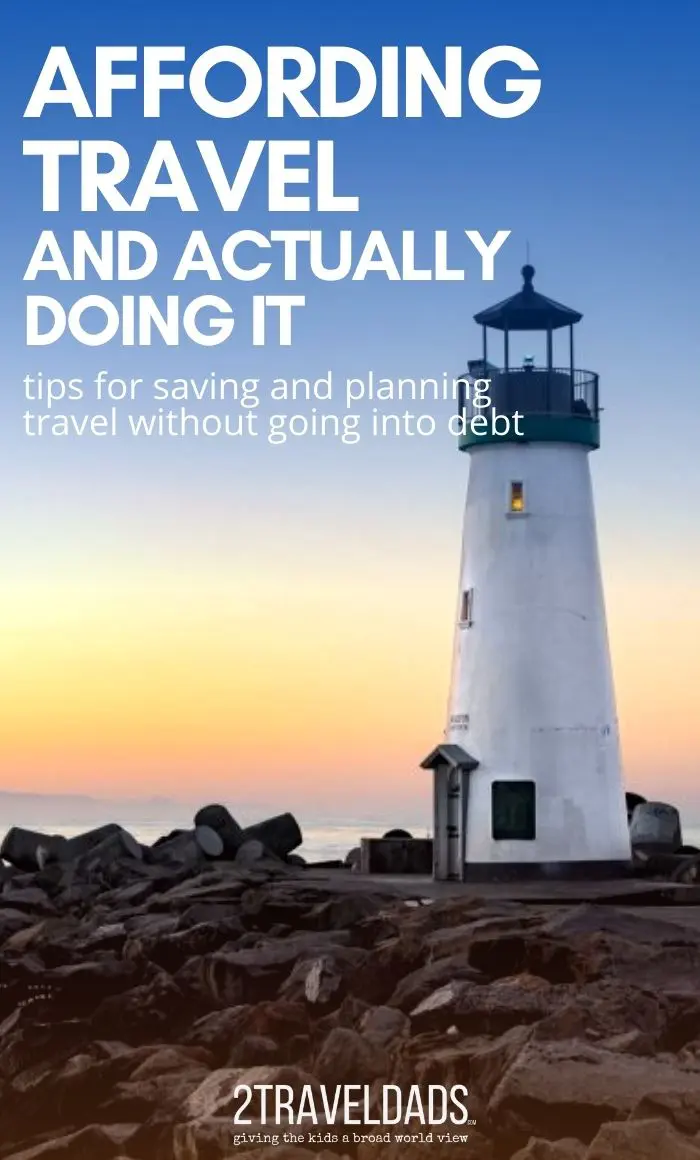 Listen to Affording Travel Podcast Episode
Combining Travel and Finance
Danielle started her blogging career in 2015. She didn't initially plan on being a writer, but she had so many thoughts she had to put them to paper. Danielle was passionate about travel, but then also about finance. So often in blogging or media, travel and finance aren't combined, but Danielle realized that "money is instrumental in our ability to travel" and so The Thought Card was born.
The hurdles of debit prevent a lot of people from being able to live the life they want, and Danielle saw this. Graduating with the weight of student loans and the need to live life, Danielle focused her energies and paid of $63K in debt in three years. Openly sharing her successes and struggles, she's since become a resource and inspiration for others to do the same.
Our own life goals and actions have been deeply impacted by Danielle as she's shared her journey. I credit her with being the driving force behind us becoming 100% debt and mortgage free. She pushed us to accomplish our life goals at a young age. Thank you, Danielle.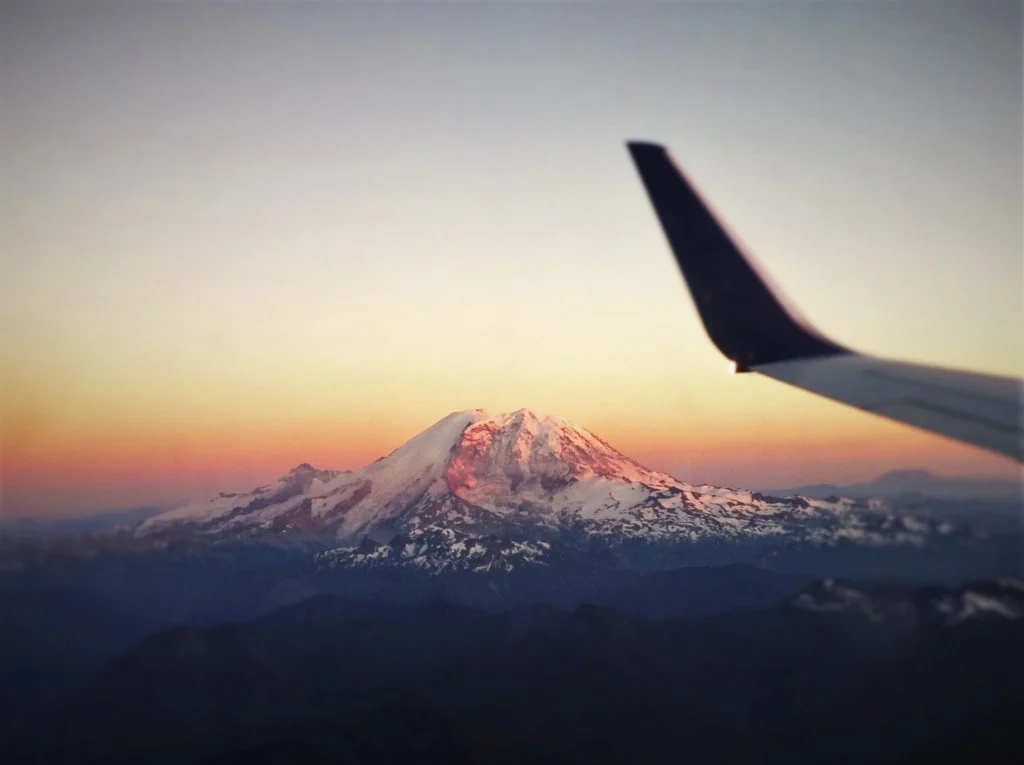 Affording Travel: budgeting now, looking to the future
The first step to being able to afford travel is to intentionally save. You can put money aside in many ways, but the best action to actually afford travel is to set up an account with the sole purpose of funding travel.
Step 1: set up a travel bank account
Automating direct deposit so that with each paycheck a portion is set aside, you start to save faster and affording travel becomes reality. The automation part is important because it takes the guess-work out of allocating funds and ensures that you're saving without having to do an extra action. This makes travel a line item in your budget versus being an after thought. "There's no dollar amount too small to start saving up for your dreams."
Step 2: automate the saving
Creating a budget is important in affording travel. Setting up a budget as an adult is very important. A budget is a guide, a map, deciding where you funds are going to. Having a budget actually shows you which way to go with things and it shows you the road blocks.
Step 3: build and maintain a budget. It's actually doable.
At the end of the month, be sure to net-zero your budget. This means that you take your most important expenses, such as mortgage or groceries, and by the end you set up your discretionary fund. With that, you can also assign a line item to saving and affording travel in the future. With your discretionary fund, you have money for fun or unplanned expenses, or that you can also set aside for future travel. And that is in addition to having a travel account line item.
Get Danielle's book, Affording Travel: Saving Strategies for Financially Savvy Travelers, here!
Using your Travel Budget
Paying for travel and building a budget to ensure you can do it without creating debt is the next step. The first part of any trip is the transportation; if you can't afford to get someplace, you're not going to have that trip. So, finding affordable flights and purchasing them FROM YOUR TRAVEL FUND is step one to successfully using your travel budget.
Step 1: use your travel budget to purchase flights
As you're looking for affordable flights, be open to random destinations. Of course getting to cross off a bucket list destination would be great, but what if you found really cheap, good flights to someplace just as interesting that you hadn't even considered before? Also, remember that your home city may actually make international trips more affordable than domestic travel. Example: NYC to European destinations, or LAX to Mexico…
To plan the actual costs of a trip, Danielle recommends using BudgetMyTrip.com to understand the actual costs of hotels, food and other expenses for a destination. Framing up the travel budget is done after the flights are booked. Once you have the basic information or where you're going and what your travel style is (luxury, on-the-cheap…) then you can plan what sort of travel you can afford.
Step 2: research on location costs of your destination to build a travel budget
Once you know your costs you can build out the actual budget you'll need. At this point, you'll have bought flights and have a timeline for when you'll be on location. With that, as your daily budget and plans take shape, you'll see if your travel savings matches what you'd like your actual travel experience to be like. From you, you can adjust where you need to, either in working to save more or in adjusting your actual trip plan so that you can actually afford travel and not get into a pinch.
Step 3: make a travel plan with costs and adjust to your projected available funds OR adjust how much you are saving to ensure you have enough
By the time you're ready to set off on your trip, you've made a plan, already purchased the big ticket travel expenses AND you know what to expect for your costs. There will always be surprises when you're in another country and you may not be fully prepared for every monetary eventuality, but taking the time to be smart and be you that you can afford traveling the way you want will ensure a great experience.
Affording Travel to Iceland: how to budget and plan it
In addition to running a great blog and podcast, Danielle also has authored several books. One of these books, Iceland: Nature, Nurture & Adventure, digs into planning a trip and exploring Iceland, one of the most expensive countries in the world.
While Iceland may be one of the most expensive countries to visit, it also has incredible nature and many free things to do, which make it easier to budget for. Where the costs come in is the transportation. You can either visit all the amazing natural sites of Iceland by bus tour or via renting your own car.
Because gas/fuel is so expensive in Iceland, when paired with the cost of renting a car, booking a bus tour in advance is the most budget-friendly way to get to explore Iceland. Sometimes you can get a discount because of the season, and if you book in advance, you'll be eliminating on-the-ground expenses which makes it easier to stick to your budget.
Tip: use Viator for finding tours and transportation, as it's curated and you can pay before you even get there.
Get Danielle's book, Iceland: Nature, Nurture & Adventure, here!
Top Picks for the Best of Iceland
Of course, just touring Iceland and seeing the sights is fun, but there are lots of extremely unique opportunities. After several trips, these are Danielle's top picks for experiencing the best of Iceland.
There are many more adventures to have in Iceland, including doing the complete Golden Circle Tour to experience volcanoes and the Blue Lagoon, but these three are the big winners per Danielle, who has lots of experience in traveling in Iceland. Remember, booking in advance is a great way to find a deal AND keep yourself within your travel budget.
Making Travel Happen: Traveling with a Full-time Job
Not everybody has the opportunity to travel full time and be nomadic, but if you plan properly and shape your life to fit it, travel AND a full time job can go hand in hand. Danielle has written another book, Traveling With a Full-Time Job: How to Make the Most of Your Time, where we explains the methods and tools available to allow people to maintain full-time employment and be able to explore the globe.
While it would be ideal to be able to travel and take time off frequently, a lot of people don't do it, and for many reasons. One thing that prevents many people from using all of their paid time off (PTO) is their fear of not being a good worker or having others question their time away. In her book, Danielle explores ways to be a productive and accountable worker, thus being able to take time off for travel without being questioned.
Working remotely for an employer is very different from working remotely for yourself. Taking advantage of working remotely is one way to be able to travel with a full-time job. For example, being able to work during the transportation part of travel so not having to take a day off from work. Working remotely and budgeting your time to include weekend and holiday travel can make 10 granted/earned vacation days feel like 30 days.
Get Danielle's book, Traveling With a Full-Time Job: How to Make the Most of Your Time, here!
Great Weekend Trips in the Northeast for Traveling With a Full-Time Job
One of the keys to getting to travel while holding a full-time job is by stacking vacation and personal days onto the weekend and holiday. Danielle is based in Connecticut so short trips around the Northeastern USA allow her to explore quickly and easily, particularly while travel to Europe is restricted due to the Coronavirus pandemic.
Top picks for easily and fun extended weekends in the Northeast include:
Pro-tip for affording travel: Hostels Can Actually Be Nice
There are actually nice hostels that aren't gross or full of stinky college kids. You can book private rooms in hostels, so it's not always shared space. You can book a room with a private bath and living quarters, and save a ton over booking a hotel room.
It's very important to read the reviews before booking a hostel though. Some hostels are still not as nice as modern, inexpensive hotels and you may not like the environment. A bonus to finding one that you do like though, is that many hostels will including things like free breakfast or walking tours; unique experiences you might not get when booking a hotel.
Another bonus of staying in a hostel is that you can find a sense of community in a hostel. If you're traveling on your own, this is a great option to be able to social, and you can be as involved with others are you're comfortable.
The Future of Travel Following COVID-19
There is a lot of travel shaming happening with Coronavirus being an active problem in the USA. There are safe ways to travel, both so you don't get sick AND so you don't spread infection to others. Currently, self-contained travel seems to be the safest, as you can fully manage your interactions. Check out our Pandemic Road Trip to see how we managed it. Both Danielle and I agree that driving to destinations and road trip travel are going to be the primary trend for the immediate future.
Regarding air travel, airlines are working to share their processes to keep passengers safe and healthy, but it may not be enough. There have been lots of photos and reports circulating of full flights and social distancing not actually happening on airplanes. Of course, this varies per airline and per flight, and the majority of flights are being well managed. Having said that, close quarters makes a lot of people anxious right now and that may last for quite a long time.
One of the impacts of fewer people flying is continually changing flights. We've seen it with family who's come to visit us in Florida, where each itinerary has been changed and rerouted because there just aren't enough people on the planes. Meal service is extremely limited, so basic services on flights, and in the airport also, have changed. Flight deals are popping up everywhere, but not everyone is ready to jump at the chances.
While the COVID-19 pandemic is still in full swing, it's important that everyone understands the risks and acts in kindness, regarding the weakest around them.
What YOU Can Do During COVID to Plan for Future Travel
While we all aren't traveling, this is a great time to put into practice everything we've talked about. Take this time to start saving, even if it's just a little at a time. Affording travel starts now. Danielle shared that she paid for her first trip to Paris by putting away $25 per week, and it's true that small actions like that help to build the future. Also during this time, use your time at home or on the weekend that you're not traveling to research what you'd like to do as the world reopens.
Take time during COVID-19 to familiarize yourself with your dream destinations and start following flight trends. Work on your budget, both via saving money and actually being intentional with your spending. Set some financial goals to work on that promote the life you want to live down the road, whether that's traveling more or just being debt-free.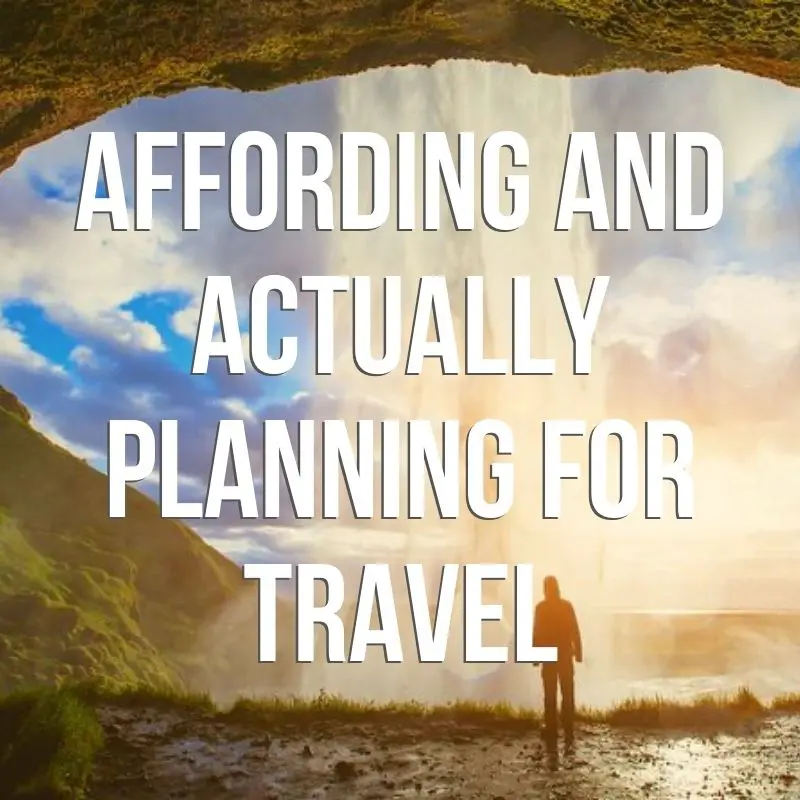 Thanks for hanging out with us. Give Danielle a follow over on her blog and social media. She's an incredibly smart woman and a great person to listen to. And as always, please let us know if you have any questions or have a way we can support your travel dreams!
What do you want to hear about from us on our podcast? Please leave us a comment below or send us a note with your questions and what you'd like to hear. We are excited to share!