Italy really is a unique, beautiful country everywhere you go. We loved Venice and its canals, and getting completely soaked when a monsoon hit. Florence was awesome despite being there during the week that EVERY museum closed for maintenance. And then exploring Pisa was such a whirlwind that we could only love it; no time for anything else. And then Cinque Terre. Hiking Cinque Terre and wandering through orchards, abandoned train trestles and vineyards climbing into the clouds… it was our perfect Italy.
There are several ways to visit and explore besides hiking Cinque Terre, but taking the time to get beyond the towns on foot is amazing. These are our top tips for enjoying the region, seeing incredible sights and also being a responsible tourist in a fragile community.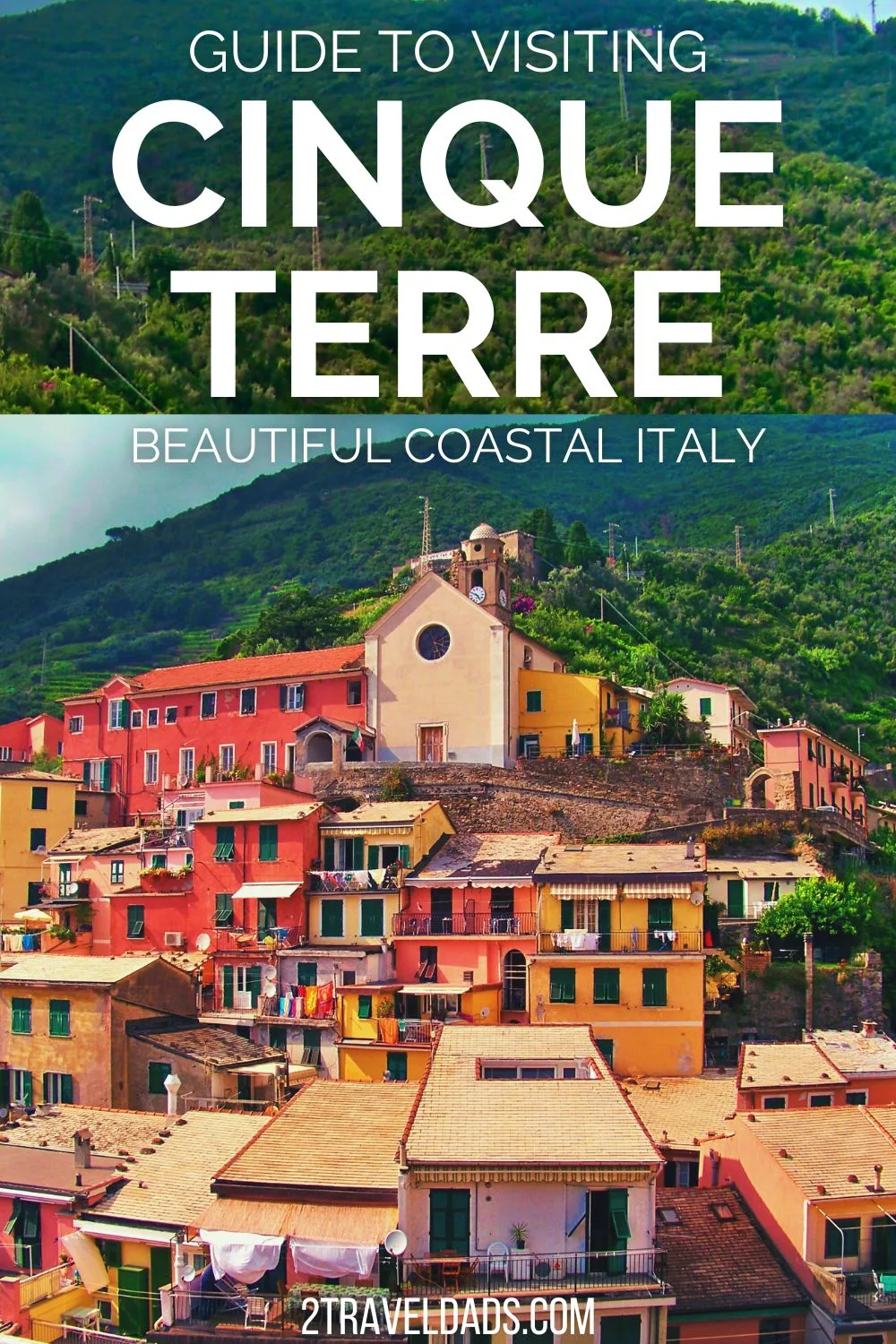 How to Explore the Towns of Cinque Terre
Being that Cinque Terre is made up of five different towns separated by hills, cliffs and olive groves, getting between them might seems daunting or irritating, but it's actually not the bad. There are four ways to visit the different towns of Cinque Terre, and depending on your travel style, no doubt you'll be able to make it work.
Driving between the 5 Towns of Cinque Terre
If you are doing a road trip around Italy, first off: lucky!! How fun! To visit all five towns of Cinque Terre, you will need to be a skilled driver and ready to walk from wherever you're able to park. Each town is accessible from a road, but the drive is via some of the wildest windiest roads in Italy. Google Maps link for the route between towns here.
At each town, you cannot drive down into the main core. There may be some streets that you're allowed on, but thinking about being a conscious tourist and being respectful of the residents whose home you're visiting, you'll want to park responsibly in designated parking areas. It would certainly be unfortunate to be towed or ticketed while visiting this magical place.
Here are the drive times between the towns:
Riomaggiore -> Manarola: 12 minutes
Manarola -> Corniglia: 25 minutes
Corniglia -> Vernazza: 15 minutes
Vernazza -> Monterosso: 4o minutes
If you only want to visit a few of the towns, your drive time will be cut in half, as much of the route to visit each town included backtracking as you leave each community. However you approach it have fun, be safe, be respectful and take all the pictures your heart desires.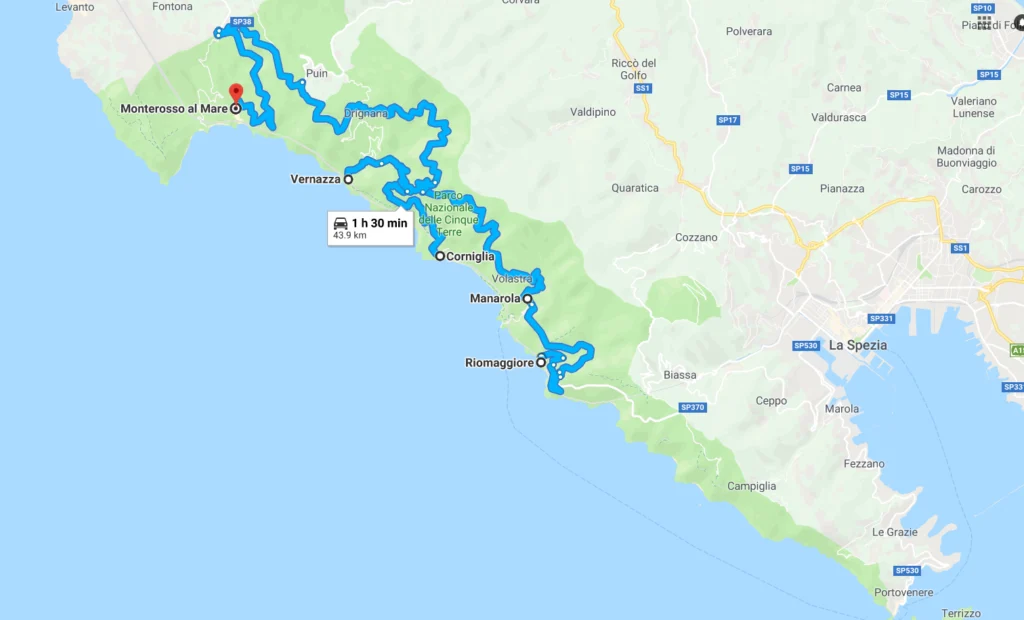 Passenger ferry between Riomaggiore and Monterosso
With the trails for hiking Cinque Terre being so badly damaged by storms over the years, visiting the five towns via boat has become increasingly popular. And why not? We love to be out on the water (check out our sailing in Croatia fun!) and being able to approach each of these picturesque towns from the Mediterranean Sea is perfect.
A bonus about visiting Cinque Terre by boat is that you can actually embark from La Spezia or Portovenere in the south or Levanto in the north. If you're staying outside of the five towns, this is an ideal way to get to explore without stressing about driving or tour buses. Boats to Cinque Terre depart every half hour to hour throughout the day, starting at 9:15 or so in the morning and leaving the last port of call around 5:45 pm (17:45). Passenger Ferry schedule and rates here.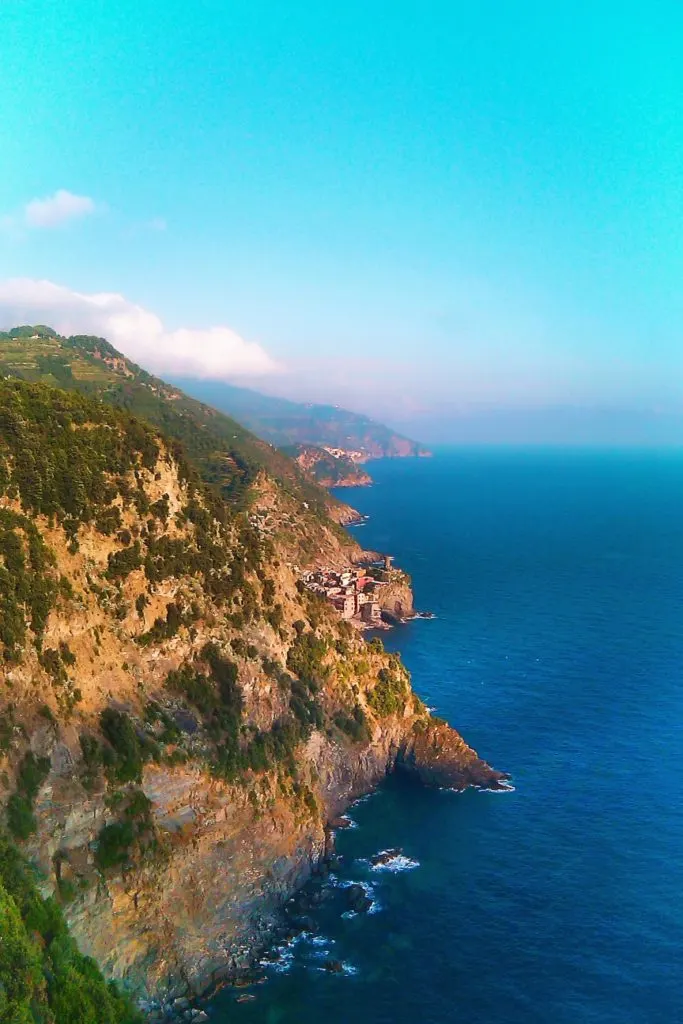 The cost of the passenger ferry is dependent on the number of stops you want to do or if you're just doing a straight shot to one port. For just the round trip hop on/off boat between the five towns of Cinque Terre you should expect to pay about €25. If you're traveling from La Spezia and want to visit all the towns, the round trip ticket runs about €35. (prices subject to change)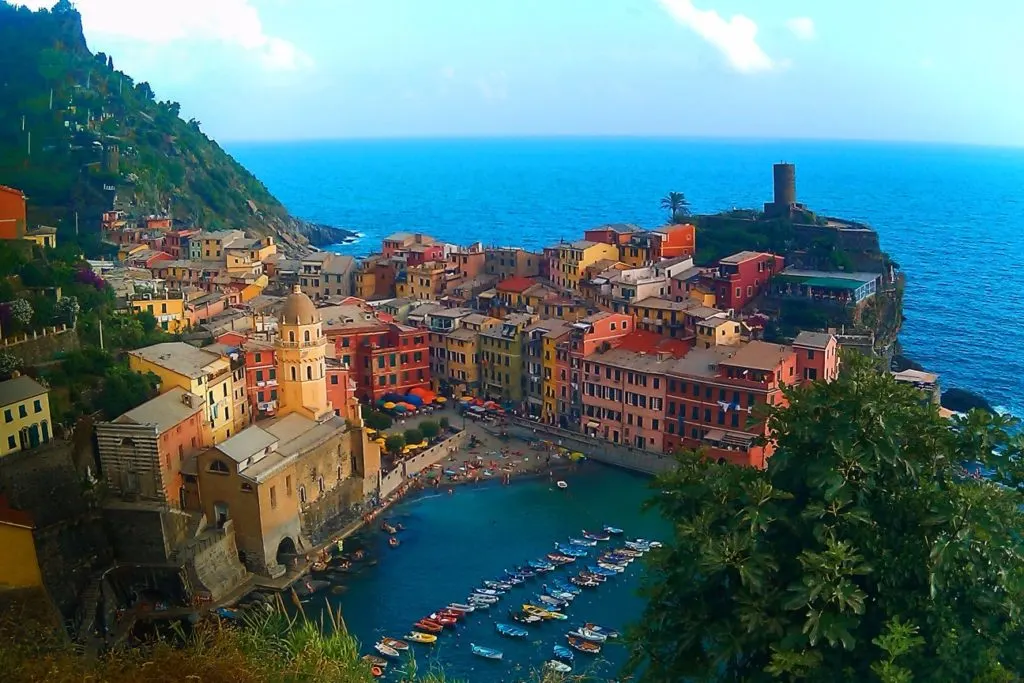 Hop On/Off Tren Italia
Each of the towns of Cinque Terre has its own train station, so if you'd like to arrive via rail, that's an option too. This is much more flexible and our recommendation if you're not interested in hiking in Cinque Terre. The first trains heading either north or south arrive at Monterosso (southbound) at 5:30 am and run every 45 to 90 minutes. The first northbound train stops in Riomaggiore around 5:15 am. Trains depart into the wee hours of the night, but you should still make a responsible plan. View the train schedule here.
The cost of riding the train between the Cinque Terre towns is super cheap. You should expect to pay no more than €5 one way from as far away as La Spezia, if that's your starting point. If you've opted for a Eurail Pass, confirm that it covers you on Tren Italia and if you're unsure, ask for help.
Tip: never forget to have your single train tickets or day passes punched/stamped. You don't want to be caught without having properly accounted for your fare.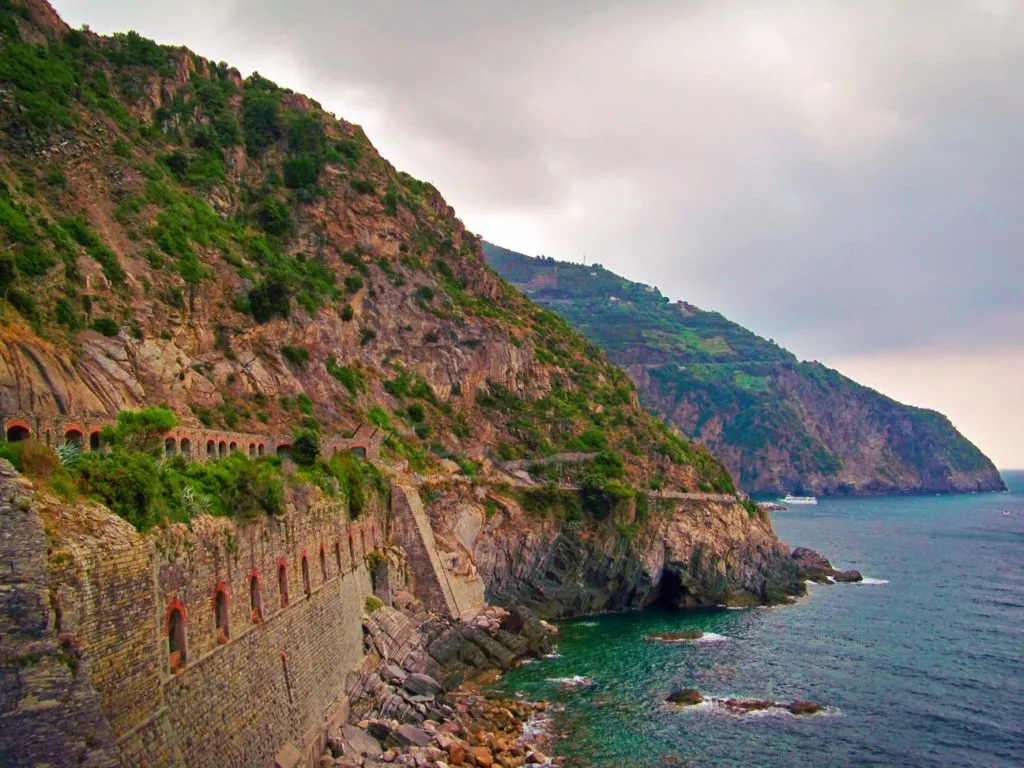 Hiking Cinque Terre via the Blue Path
If you're not staying in one of the five towns of the Cinque Terre, you can still get the full experience of each perfect little village. When we arrived in Liguria (the provence that's home to Cinque Terre) we had just come from Nice, France and enjoyed the amazing, fancy Frenchness of it all, but after a long few days of travel and heat (and stony beaches) we were tired and looking forward to the quaint world that lay before us, but also, we were spent.
Note: currently, several portions of the Blue Path, including the Via dell'Amore, are closed due to landslides and rebuilding quite a bit of the trail system. The current projection is to have the complete Blue Path reopened in April of 2021.
Starting in Riomaggiore
Because Italy. That's why we had to get up early and hop on a train to head a few towns to the south to hike in scorching heat. Hiking in the sweltering Mediterranean sun is everyone's idea of a fun travel activity, right? No. When we started our day heading out on the Via dell'Amore in Italy's Cinque Terre we were tired… of each other. Was going on a walk along a cliff the best idea? No, probably not, but then if a pathway of love can't take you out of yourself and make you thankful for being on the Italian coast, nothing will. So we hiked.
Note: the Via dell'Amore has been closed for several years, causing visitors to go between Riomaggiore and Manarola via train, boat or car (or hitchhiking), but it's now set to fully reopen in 2024! They've been rebuilding the hillside, the cliff path and installing netting. It's going to be wonderful to have it accessible again. (updated 2022)
We started a silent walk out of the Riomaggiore train station and almost immediately forgot why we were upset with each other. We instantly were wowed by the sight ahead of us.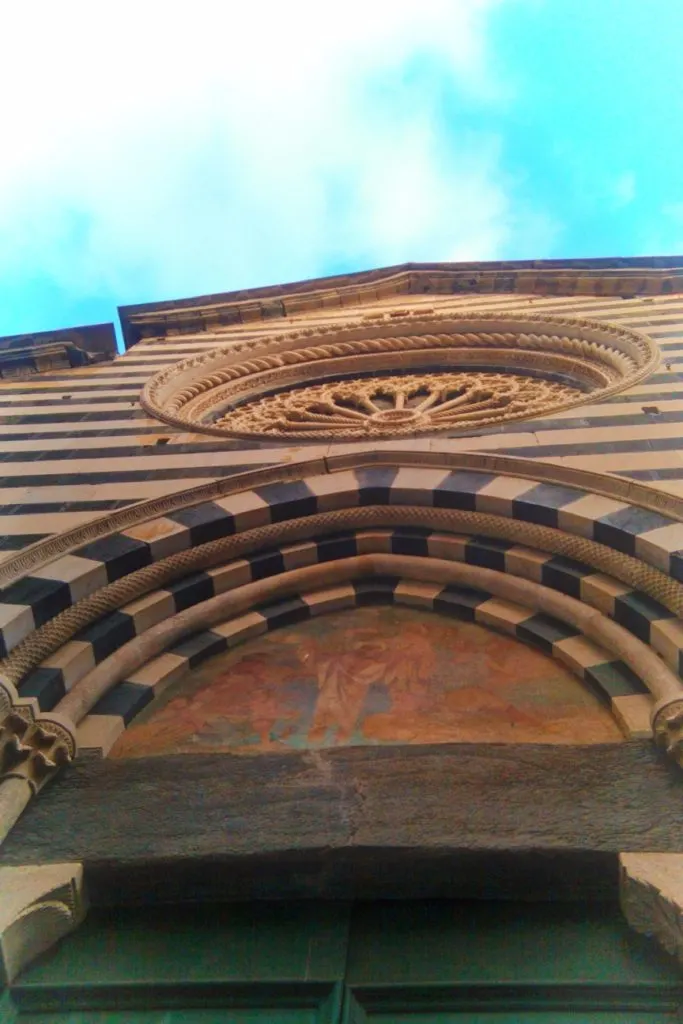 Tip: always start your day on a good foot, especially when you're traveling and want to make the most of your time and experience. Whatever is bugging you, leave it at the door… or in the yurt.
Looking out across the Mediterranean with the water even more blue than the sky, we completely were captivated with our experience. True, the second we were done with the cliff portion of the Via dell'Amore we both got stung by bees and were jolted back to reality, but that was just Italy welcoming us. We were more alert after that and started to really appreciate the unique vegetation and gorgeous flowers.
We continued on and came to our first town, Manarola. So thirsty. So thankful to find gelato early in the morning.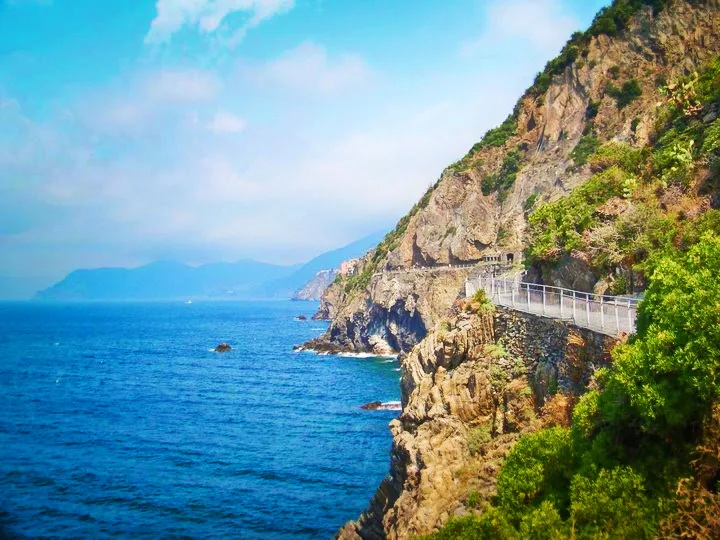 Manarola: it's a movie set, for sure.
We strolled the quiet streets of Manarola and realized that the towns of the Cinque Terre were exactly the Italy we were hoping for. Just a few steps up from the church, we were climbing a staircase and heading into a vineyard (I don't think we were supposed to be there…). The view was incredible and also was a reminder that we had three more towns to hike to, but not before we scaled the stone steps down into the marina and jumped into the perfect water in that magical little cove. Oh, Italy!
Note: the church we mentioned is San Lorenzo. It was constructed in 1338 and you can tell. It's small and gorgeous, just like everything you see when hiking the Cinque Terre.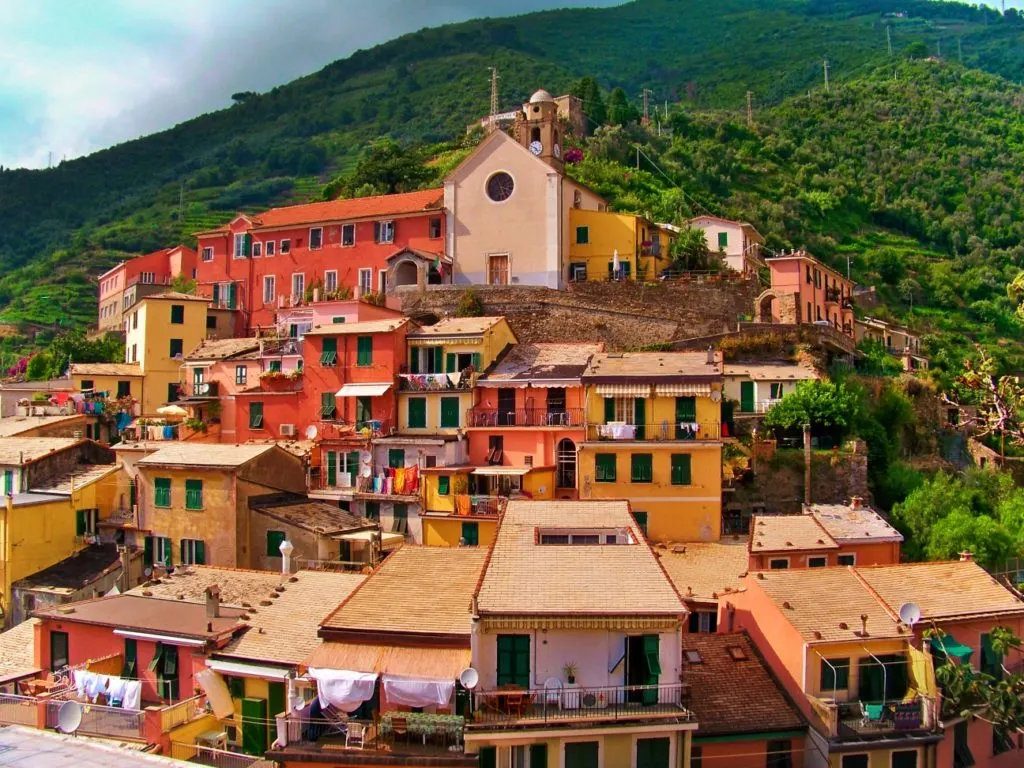 We climbed back up the cliff and continued on, hiking through olive groves. We never thought twice about how our day had started. Every sight was more beautiful than the last. There were cats strolling through the orchards and lounging on the trail. There were agave in bloom along the edge of the cliff and lizards scampering into the underbrush. The problems of the morning… what problems?
Tip: even though you want to really plunge into the experience of hiking from town to town, remember that time passes. That 15 minute dip into the cove can easily turn into more than an hour and before you know it you'll not be able to complete the hike through all five towns of the Cinque Terre.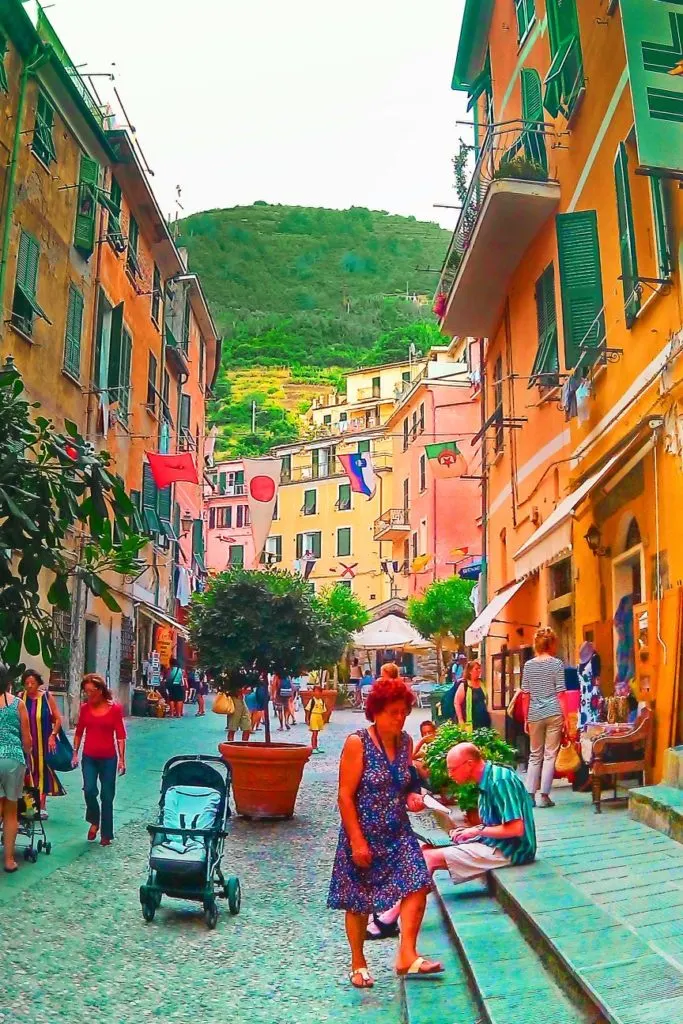 Corniglia: hiking Cinque Terre via the stairs
Corniglia, the next town. Now that was something to conquer. Have you ever been having a lovely day of hiking through magical orchards and swimming in warm, crystal clear waters when all of the sudden there are 382 stairs right in front of you, blocking your path. After a moment we decided to just man up and start climbing; we tackled the steps. From the base to the top there were local artists painting, tomato gardens spilling over the rails and plenty of spots to take in the view. Most beautiful workout ever, or at least in all of Italy.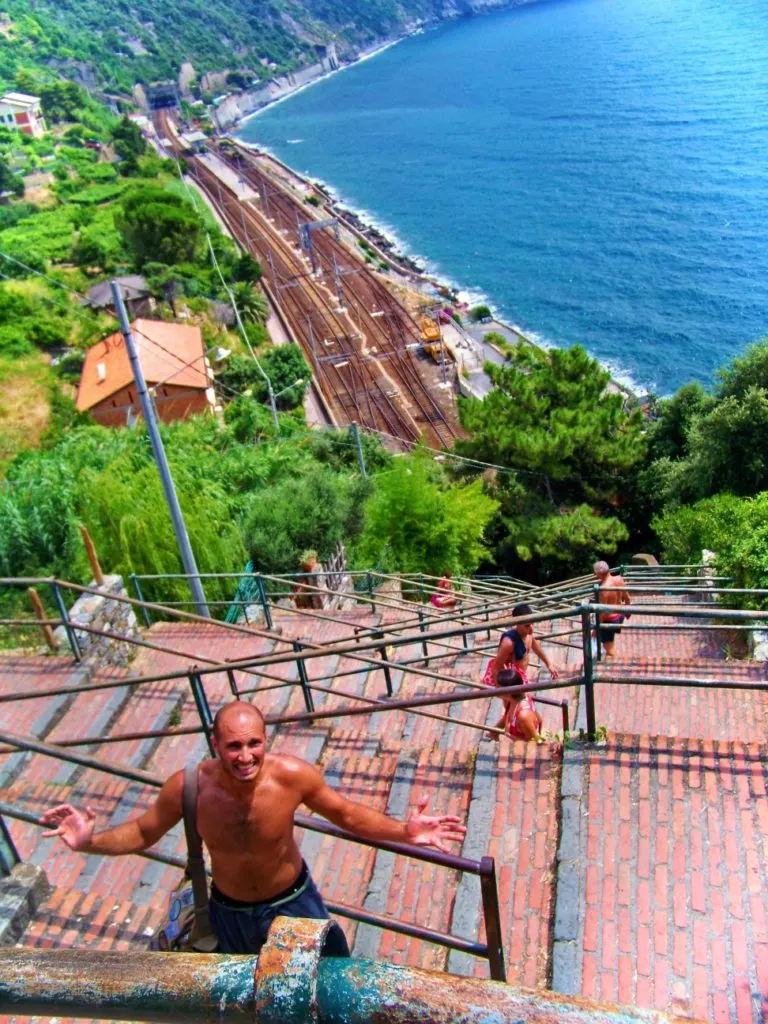 The town of Corniglia itself is a wonder. It's a hilltop maze of awesome. We were so glad to find calzones and ice cold beer and then a shady corridor to sit in. We did have to use our spotty Italian to find our way because we got a little too turned around in Corniglia, but eventually we did it and continued on our hike.
Tip: just like we warn you to not get too carried away and lose track of time, still be sure to do a little wandering. The small stairways leading away from the main paths are so cool and unbelievably magical to wander through.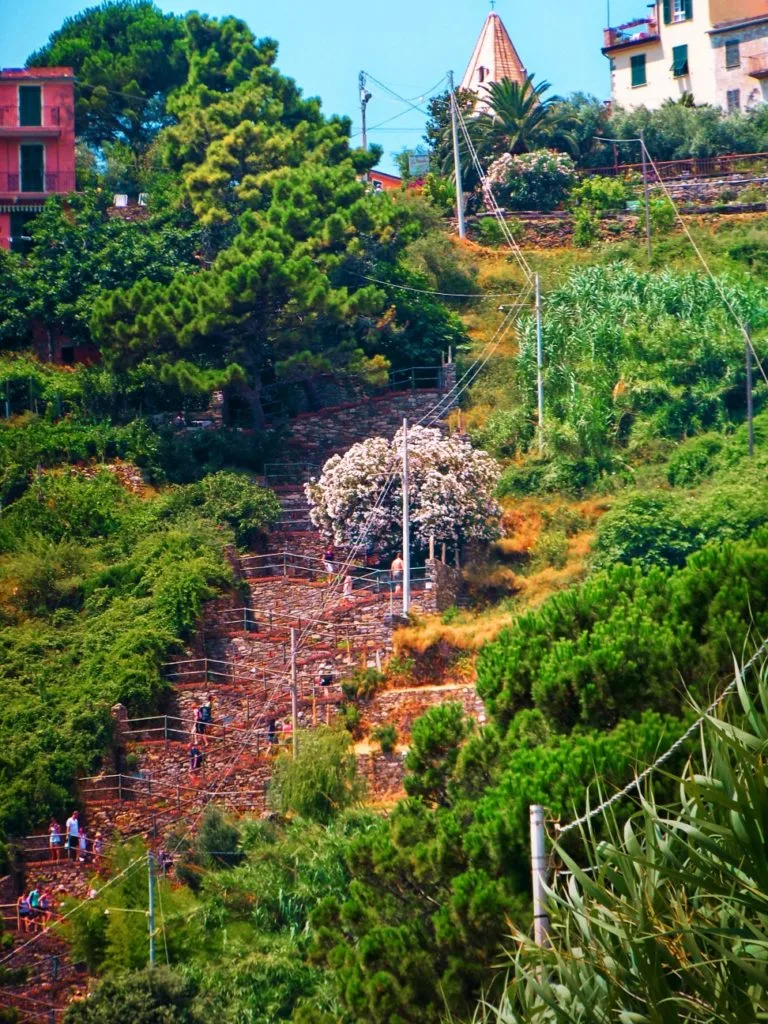 Vernazza and its perfection
After a nice rest, it was onto Vernazza. Vernazza: the most beautiful town you'll see when hiking the Cinque Terre. The narrow streets are what picturesque Italian dreams are made of. We loved trekking out to the point and climbing Castello Doria. We relaxed on the bulkhead of the marina and listened to the buzz of the tiny town. The church was a gem to visit, with priceless art and stories covering its walls.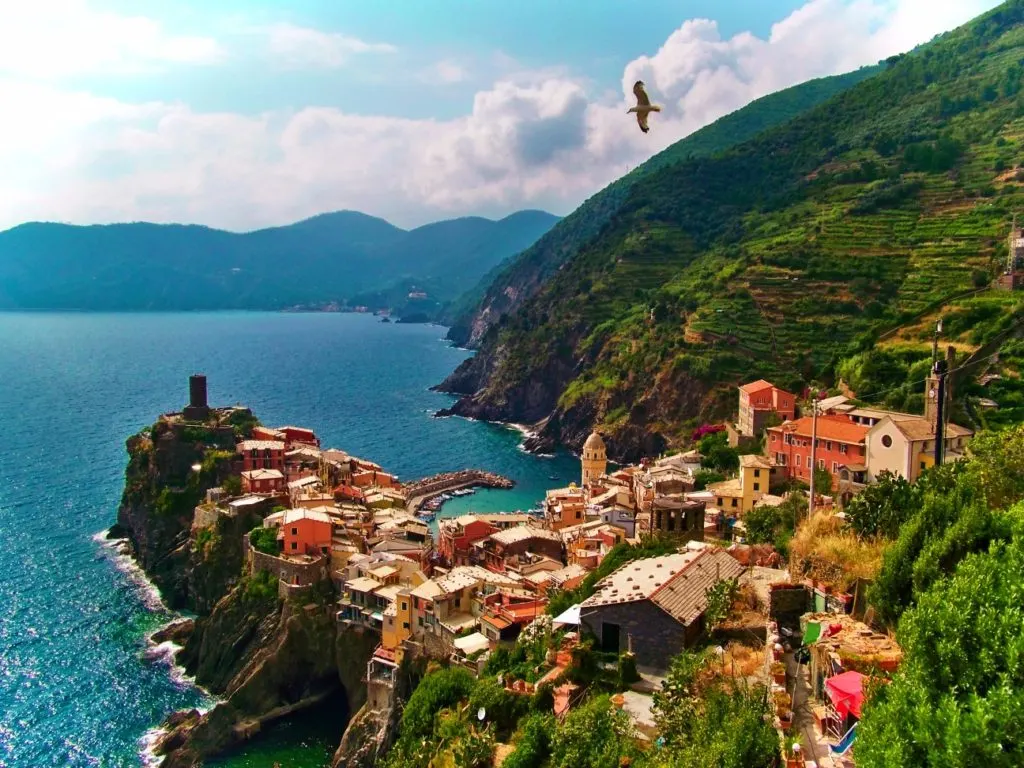 Note: for more cool regional history, Portovenere has the grand castle of the Doria family and can be easily added to your Italian Riviera itinerary. It's not far from La Spezia which you'll have to go through at some point.
But, like all good things, our time in Vernazza had to end and we had to make it to the last of the five towns of the Cinque Terre, Monterosso. We were tired, just like how we'd started our day, but in the best way and so thankful for having experienced the amazing villages along the cliffs of the Mediterranean, but we still weren't done.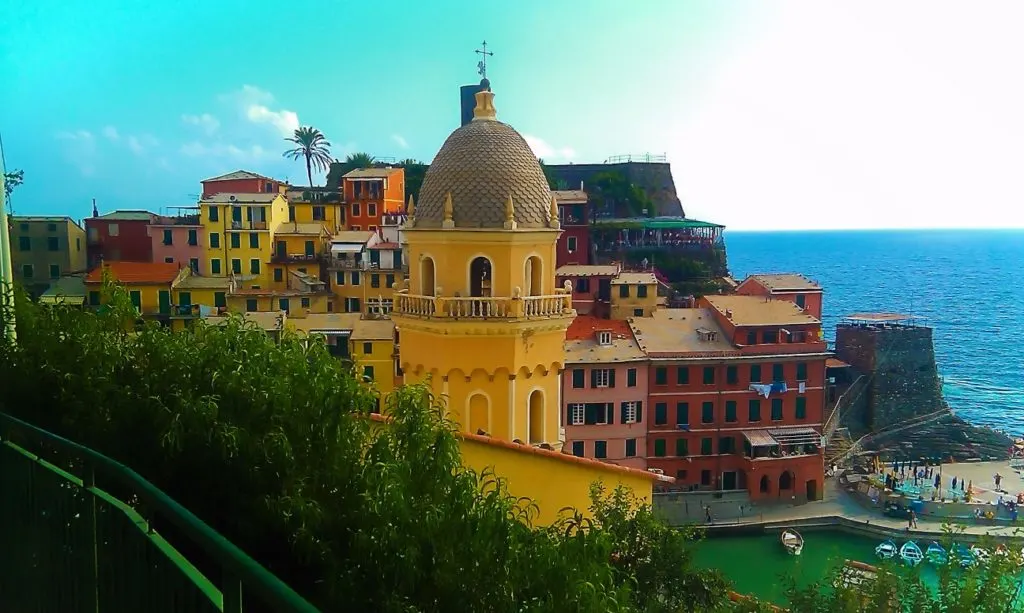 Final Stretch: Hiking into Monterosso
Just when we thought we weren't going to make it over another hill or around another cliff, we found ourselves in yet another vineyard. It was beautiful and the sunset was just ramping up. The vines turned to lemon trees and then woah!! As our senses were worn out and we could only think of finding dinner, we were startled with a loud "Limoncello!?!?" A tiny Italian man was hiding in the lemon grove peddling bottles of limoncello, having a great night. Since our hearts were now racing from being startled, we had a seat and struck up a great conversation, half in Italian and half English.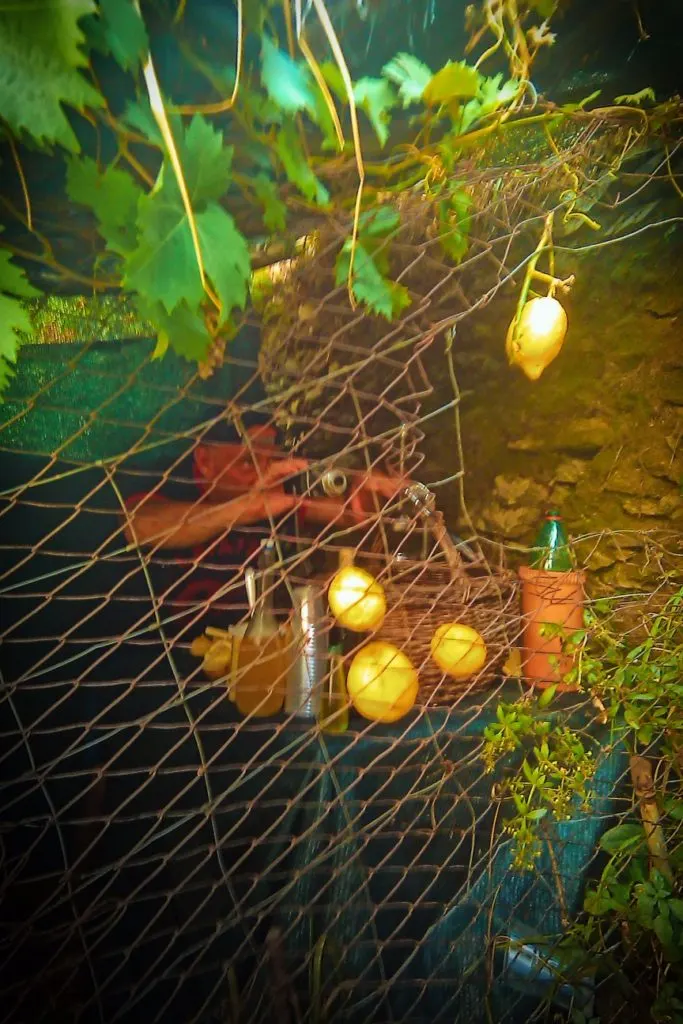 We sampled some limoncello and talked politics with the limoncello guy. His best comment besides his limoncello pitch was about US politics: "Obama, great man. And he's the first US president in a long time to have sex with his own wife in the White House." That totally caught us off guard. You know somebody is being genuine with you when they can talk serious politics and be human at the same time. Limoncello was great to find, but so was this character of a salesman… hiding in a lemon grove.
We enjoyed the last stretch of our epic day of hiking the Cinque Terre as the town of Monterosso started to glow with sunset. The final descent is a long, cliff-side pathway above crashing waves. It's the perfect end to an amazing journey. With just a short wander through town and a few moments inside the most beautiful barrel vaulted Romanesque church, we found dinner on a patio and relaxed. What a day!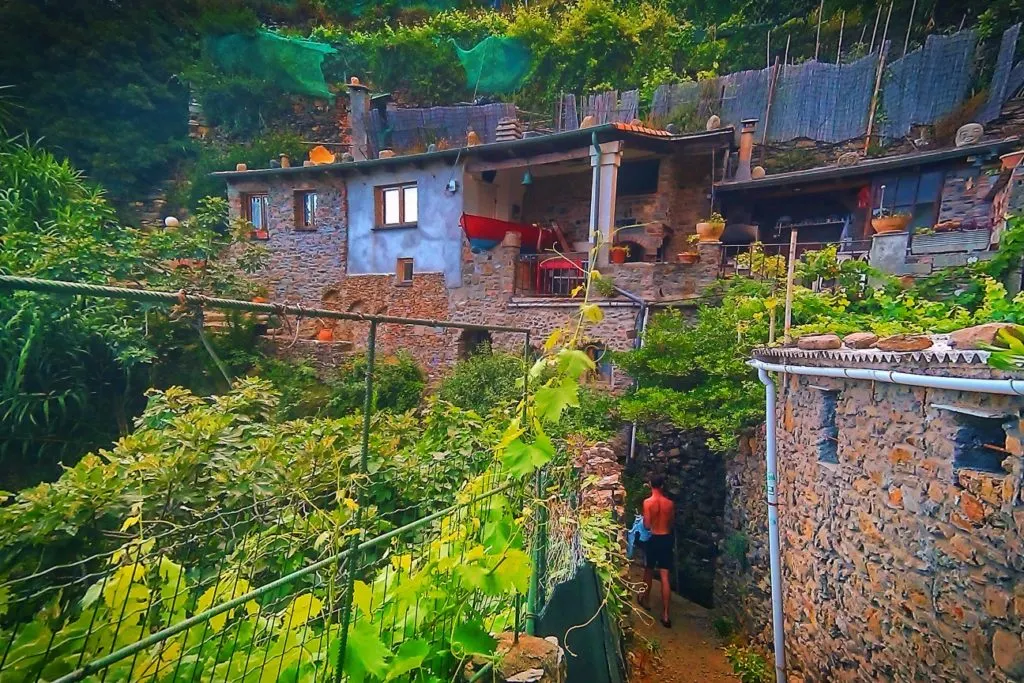 Tip: dinnertime is crazy. You're not going to get bad food, so just find a place that looks cute and has OUTDOOR seating and enjoy your dinner. This actually goes for almost any dining situation in Italy (except breakfast, because Italy…).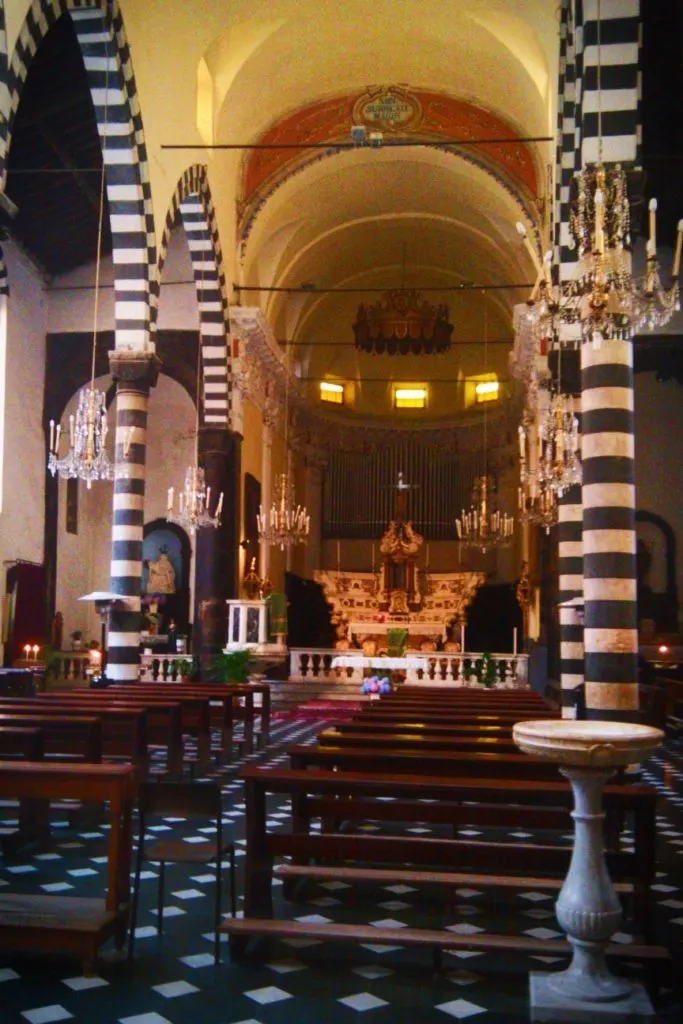 Thinking about our day and how it started, it was the full progression of travel emotions until that last moment that we got back onto the train. We loved every moment from the scary walkways on cliffs to resting in the shade of olive trees. Hiking the Via dell'Amore, getting lost in centuries old mazes, wandering through lemon groves, visiting the villages of the Cinque Terre, it was all amazing and really, it was our perfect Italian experience.
Tip: if you're inclined to look for meaningful Italian souvenirs, we recommend do that at the end of your day or in the town you're staying. That way you can keep your finds safe and you won't have to lug them around.
Where to Stay in Cinque Terre
There has been a lot of discussion in recent years about practices like AirBNB or Booking.com making private rentals so available that locals cannot afford to live in their communities anymore. This is an example of over-tourism and needs to be approached with caution. The following suggestions are accommodations options that are community-conscious and support sustainable tourism.
Staying in Deiva Marina near Cinque Terre
We spent several days in the Cinque Terre region of Liguria and could've spent many more. We had found a campground in the town of Deiva Marina, Camping La Sfinge, and enjoyed sleeping in a yurt amidst the loudest Italian families we'd ever seen. So perfectly and Italian and even though we could hear people around us, the accommodations were perfect.
In the morning we'd walk down into town, find something soaked in pesto and then go lay on the beach. In the afternoon we'd watch the random emu wandering the river bed and then sit at the corner cafe in Deiva Marina and drink beer. At night, we ate anything pesto we could find. It was amazing. Not everybody has the same experience as us, but hiking Cinque Terre and relaxing around the towns is unforgettable any way you do it.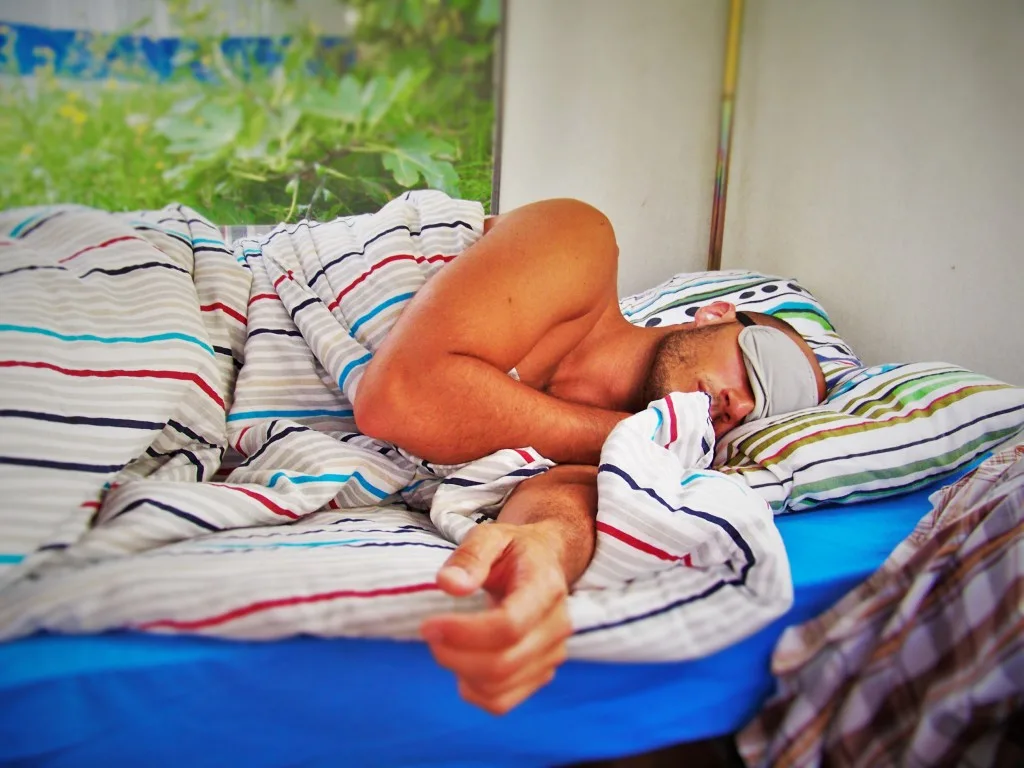 Staying IN one of the Cinque Terre towns
If you require staying in one of the five towns of Cinque Terre, as we mentioned above, you need to be wise about what sort of accommodations you book. It's so tempting to find a cute apartment just off a cove or to stay in a farmhouse just outside of town, but we want to encourage you to find different accommodations.
Each town within Cinque Terre has a few small hotels or inns. Select one of these instead of a private booking in a residence. "But I want an authentic experience when I visit Italy!" I know, and you'll get that by visiting the small shops, produce stands and restaurants, not by where you sleep at night. Our friend Sher has created a great guide with her recommendations of hotels in each of the five towns of the Cinque Terre. Check out her ideas and use that as a booking guide.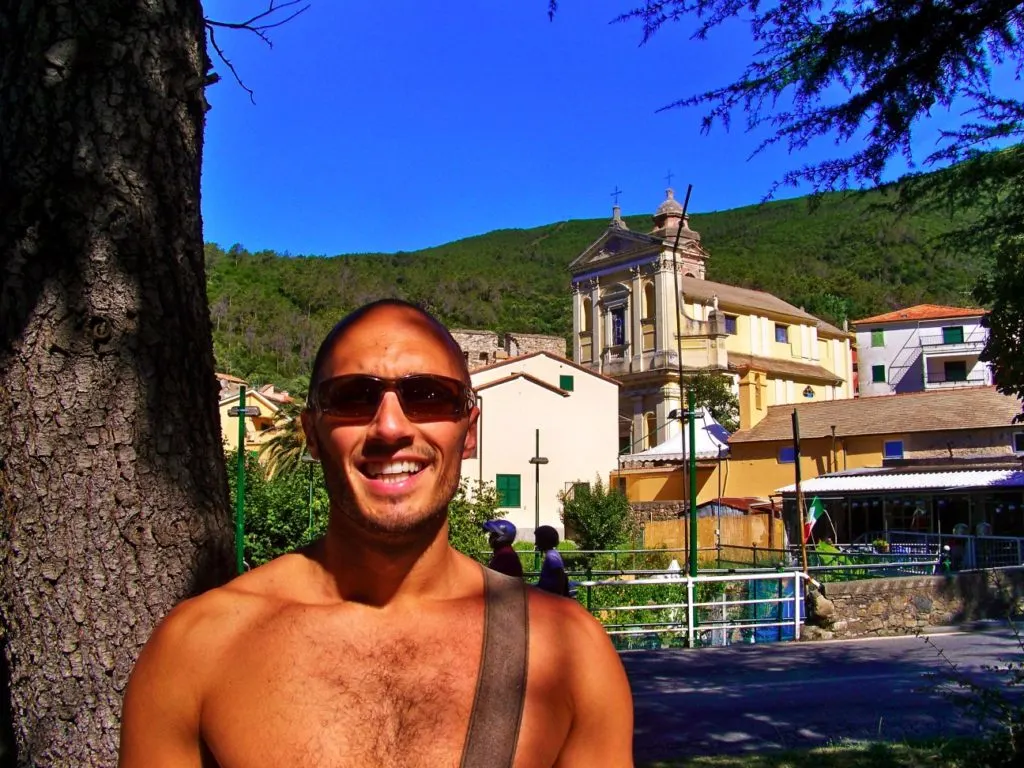 Why say "No!" to AirBNBs in Cinque Terre?
If you want places like Cinque Terre to stay authentic and unique, the people of these communities need to still live there and continue their own way of life. All across Europe landlords are making private residences available to tourists because they can make more charging per night than charging rent to locals. This has created an epidemic of local artisans and workers not being able to afford living in their own communities.
"But isn't staying in a private rental putting money back into the community?" Yes, it is in some respects, but overall it causes more damage.
| | | |
| --- | --- | --- |
| Instead of… | Do this… | Benefit to community: |
| Renting via AirBNB or Booking.com | Choose a hotel or small inn | Keeps rent affordable to locals; allows locals to continue to live in their authentic ways |
| Requiring old town quarters | Stay in a neighboring community or resort space | You can spread the tourism dollars AND preserve the tourist attraction of the "Old World Charm" |
| Looking for a quaint apartment in the heart of town | Seek out a yurt, bungalow or camping experience | Supporting green resort spaces that are sustainable encourages others to operate with eco-friendly standards |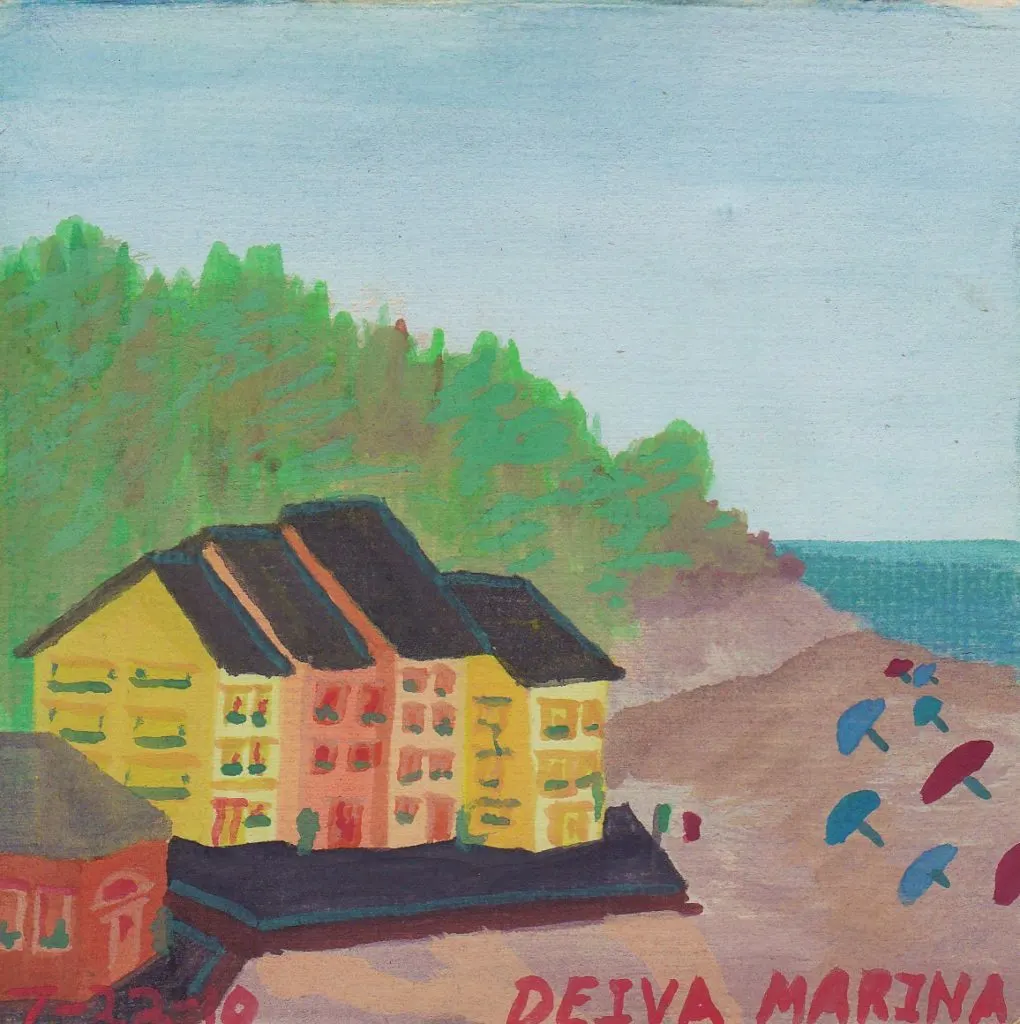 Now, aren't you excited and ready to plan your own trip to go hiking in Cinque Terre? Or maybe do that boat between towns? It's really a one of a kind area and worth working into your Italian travel plans. If you have any questions or bonus information to share, please leave a comment below or send us a note. Looking forward to hearing from others about their adventure!
And want to pin this for your own travel planning to Cinque Terre? Go for it!!